"Cloud hunting" is one of the favorite activities of backpackers and those who love to explore. It feels great to see the sea of clouds floating at eye level and it seems that just by reaching out your hand you can touch the white clouds.
Two mountains Ta Lead Nhù and Ta Xua
Location: in Pu Luong massif, Hoang Lien Son mountain range, Tram Tau district, Yen Bai province.
This place is known as the paradise of "hunting clouds, catching the wind" in the North. This area has a harsh climate, rugged terrain with many winding roads, high mountain slopes.
Ideal time to explore: From 11 to 3 months, especially early winter or early spring.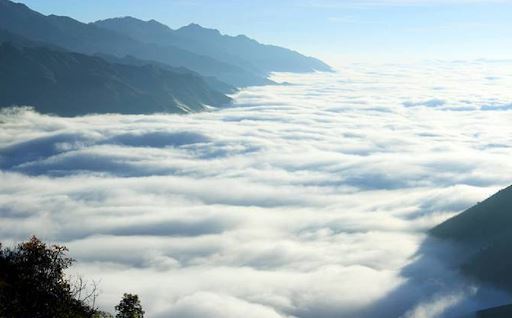 White Mu Liangzi
Location: located between the border of Lao Cai and Lai Chau provinces.
Liangzi White Jupiter is also known as Ky Quan San. The most beautiful cloud hunting spot in this area is Salt Mountain. It has many rugged terrains such as bare hills, bamboo forests, large timber forests, dwarf bamboo forests, and craggy cliffs. This is the 4th highest peak in Vietnam with an altitude of 3,046m.
Ideal time to explore: From the end of 8 months to 4 months.
Wandering
Location: Y Ty Commune, Bat Xat District, Lao Cai Province
The road to Lu Than is quite easy to follow, suitable for "cloud hunters" of different ages, as long as you prepare yourself for good physical strength and health. This mountain is also known as the "Roof of the Rat".
Ideal time: From mid-September to November.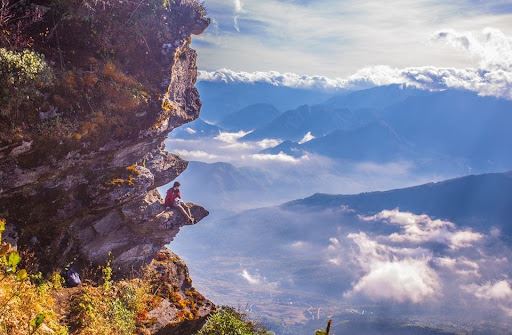 Fansipan
Location: in the Hoang Lien Son range, about 9 km from the center of Sapa town.
Dubbed the "Roof of Indochina", Fansipan Mountain is a place that anyone who wants to go "cloud hunting" cannot ignore. Moreover, the road to the top of the mountain is now much easier because of the convenient cable car system. For first-time cloud hunters, you can choose a trekking journey by road and then back by cable car.
Ideal time to explore: From October to the end of November.