According to information from the Ministry of Culture, Sports and Tourism, the opening ceremony of the National Tourism Year 2022 is scheduled to take place on March 25, 2022 at Memory Island, Hoi An city. The show is live on VTV1, the grandstand has a capacity of 3,000 guests.
Quang Nam is one of the attractive destinations chosen by international and domestic tourists when traveling. Despite experiencing 2 consecutive difficult years due to the epidemic, the locality always strives to recover. Last November, Quang Nam was one of the first 5 destinations in Vietnam to pilot international arrivals.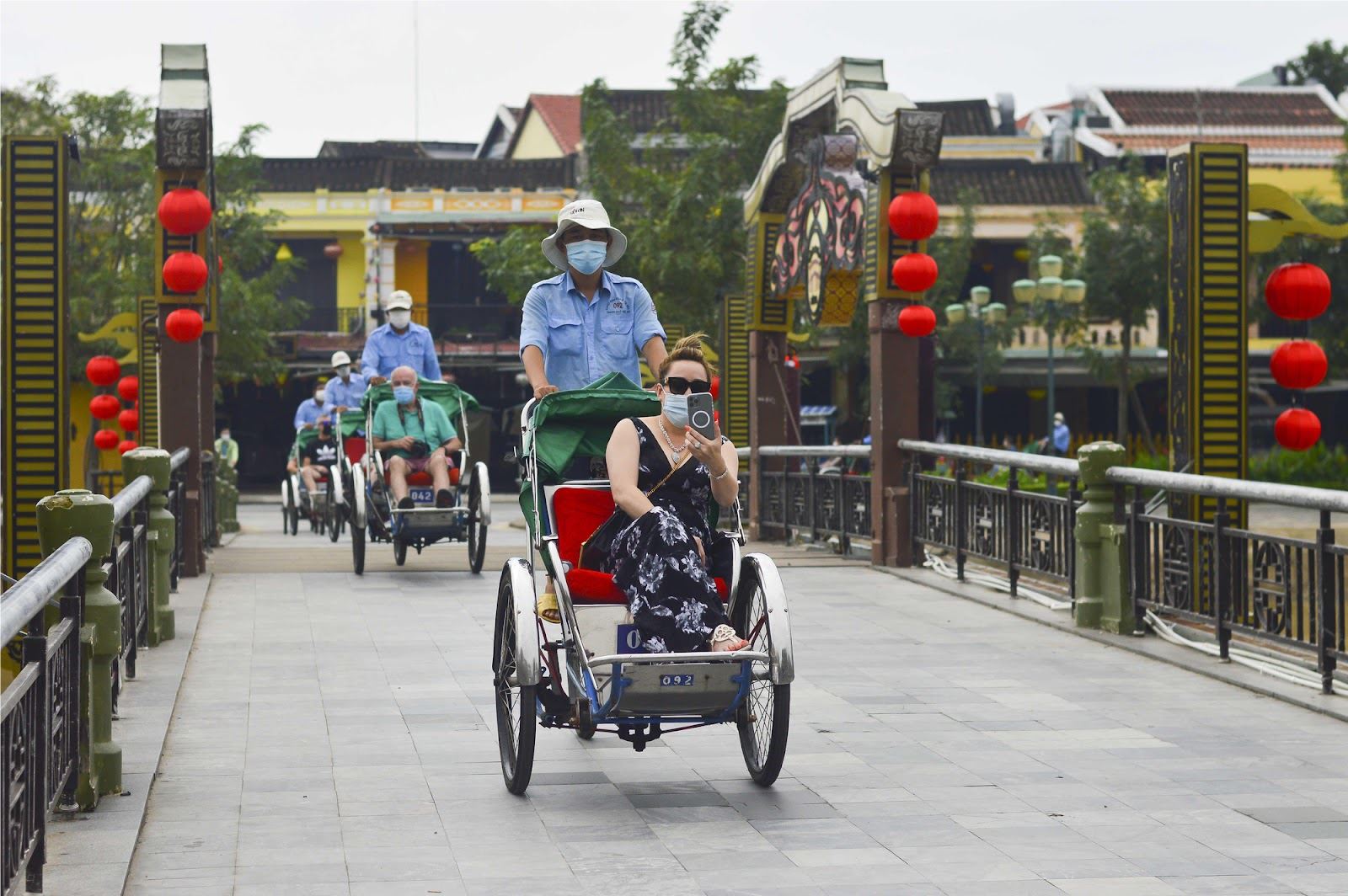 International visitors to Hoi An at the end of November 2021
Hosting the National Tourism Year 2022 will be a favorable factor for Quang Nam tourism to gradually recover and develop. The locality also has the opportunity to promote and promote the new image of Quang Nam brand - green tourism. This is also one of the first localities to announce the goal of green tourism, replicating in destinations that have taken many advantages, towards the goal of safe and sustainable tourism.
The theme "Quang Nam - Green Tourism Destination" contributes to creating a unique tourism brand for this land. The main activities of the National Tourism Year 2022 all reflect the identity of green, safe, civilized and friendly tourism; aiming at diverse international and domestic tourist markets.
The opening week is expected to have many activities to experience the cultural and festive space at Memory Island such as Quang Land Market, painting exhibition, kite flying, souvenir booths, folk games, traditional craft demonstrations (lanterns, pottery, carpentry, bronze casting...); The First Regional Traditional Craft Festival; Program "Hoi An Ancient Features"; Opening of Cam Phu Community Tourism Village, Go Float, Dien Ban town...
The 2022 Tourism Year will organize many activities towards green tourism such as the Quang Nam Green Tourism Development Seminar; Tour to experience green tourism products in Quang Nam province; The announcement ceremony of Green Tourism Week, announcing the set of criteria, granting typical certificates to some pioneering enterprises meeting green tourism criteria,...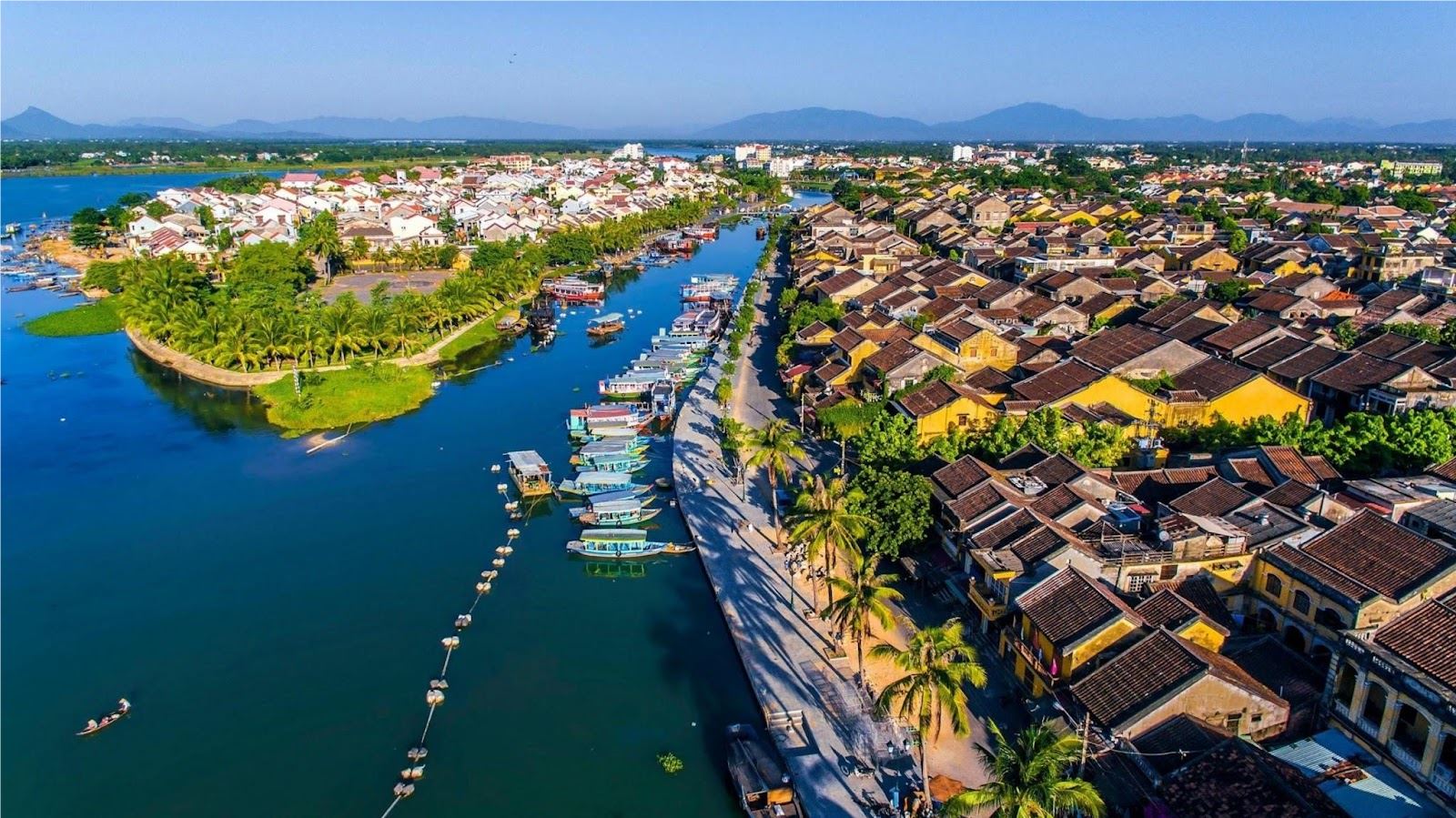 Quang Nam organized the National Year of Tourism in March 2022 with the theme of Green Tourism Destination
Located entirely on the beautiful island of Con Hon in the middle of the Hoai River, Hoi An Memory Island includes 3 complexes of Hoi An Memories, Hoi An Impression Park and Hoi An Memories Resort & Spa, which is "Vietnam's leading symphony of culture, art and resort" for visitors.
25,000m2 performance stage with modern sound and light technology/ Hoi An Memories Resort & Spa offers standard service and airy rooms
Quang Nam is placing high expectations on the National Tourism Year 2022 with the desire to make a mark and spread an impressive message about the new image of Quang Nam tourism - Green Tourism.
Theo Khanh Duy/ Ho Chi Minh City Tourism