Phi Lieng Waterfall is located in Phi Lieng commune, Dam Rong district, Lam Dong province, about 70km from the center of Da Lat city. The falls are not only famous for their rare beauty, but also ideal for visitors who want to challenge themselves.
Also known as Seven Tiers Waterfall, Phi Lieng Waterfall is not like the waterfalls planned as tourist attractions to help visitors easily come and enjoy, but is likened to the "treasure" of nature, a "gift" for those who are brave enough and healthy enough to cross tens of kilometers of forest roads.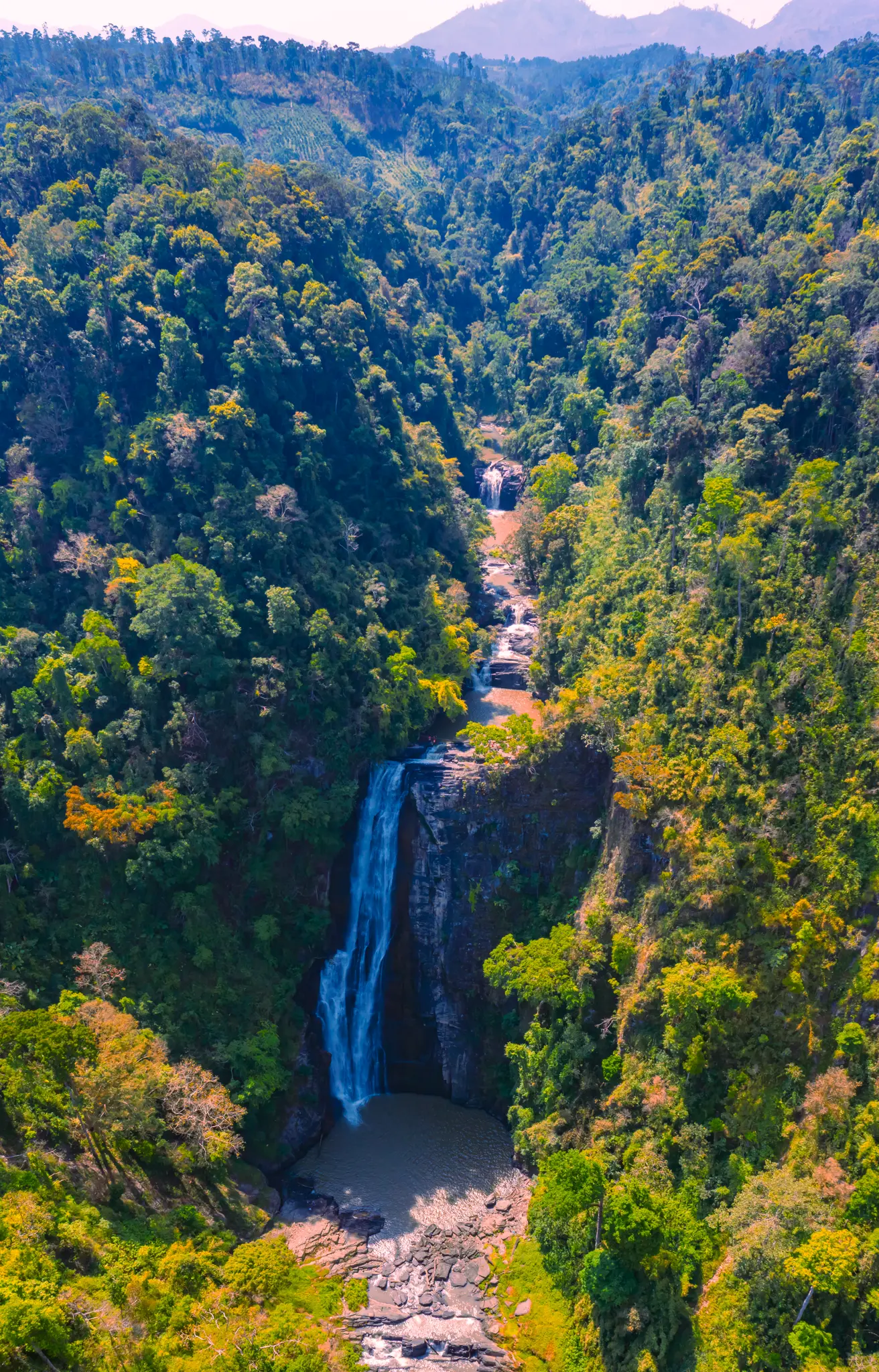 The road to Phi Lieng waterfall is easy to get lost. Due to its location hidden deep in the old forest, this route has a very high humidity, affected by fog and rain. Plows are the only means of moving into the forest of the K'Ho people living here, so the trail into the forest is full of deep convex chains. Visitors have to overcome a lot of muddy roads, then conquer the slopes of the knife ridge in a row. The slope here has a fairly large incline, slippery, requiring visitors to be very careful.
Overcoming the slopes, visitors will begin to hear the sound of pouring water. The majestic cascade lies steeply, the billowing water pours down, creating a sound that echoes among the immense mountains and forests.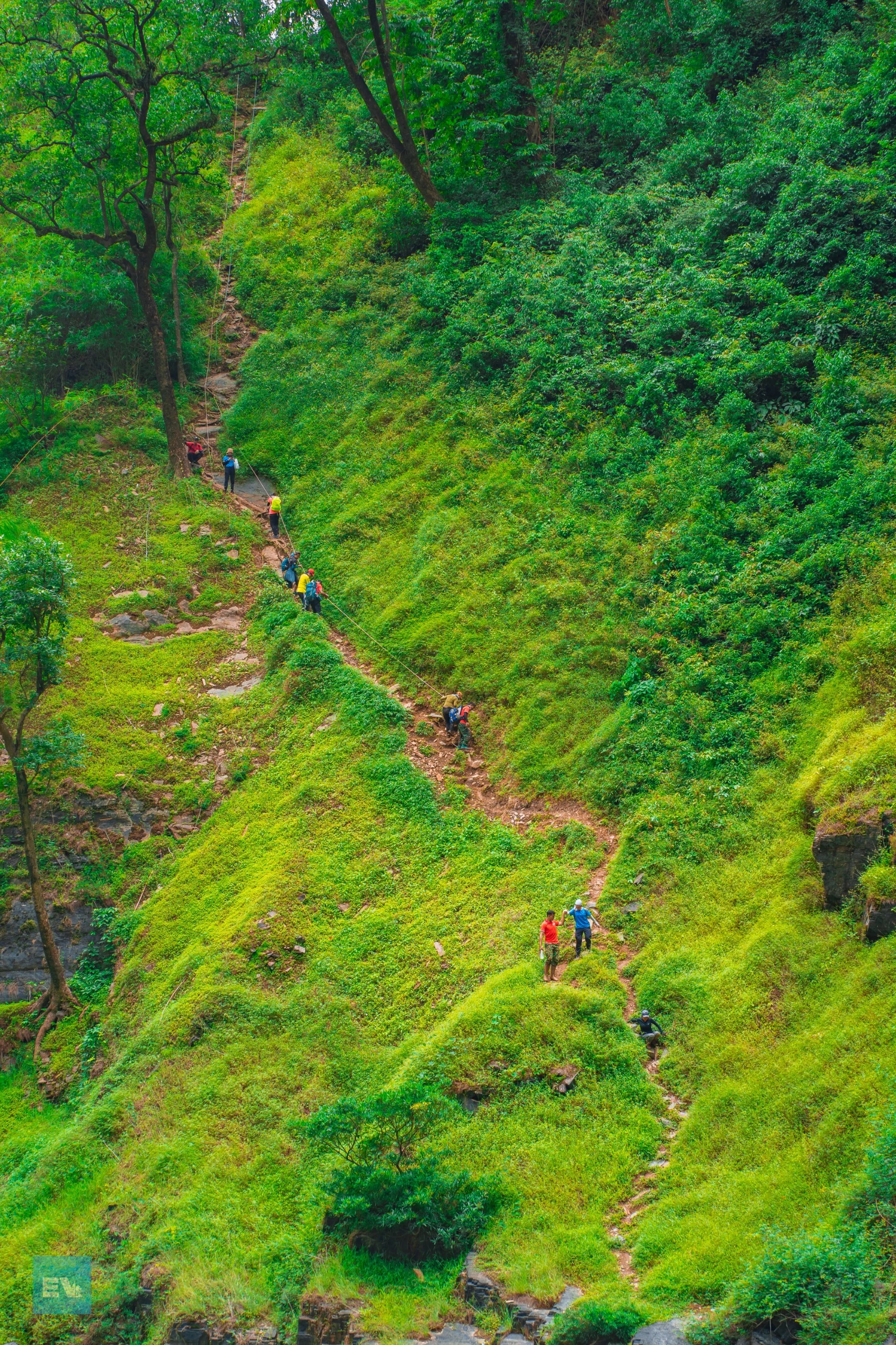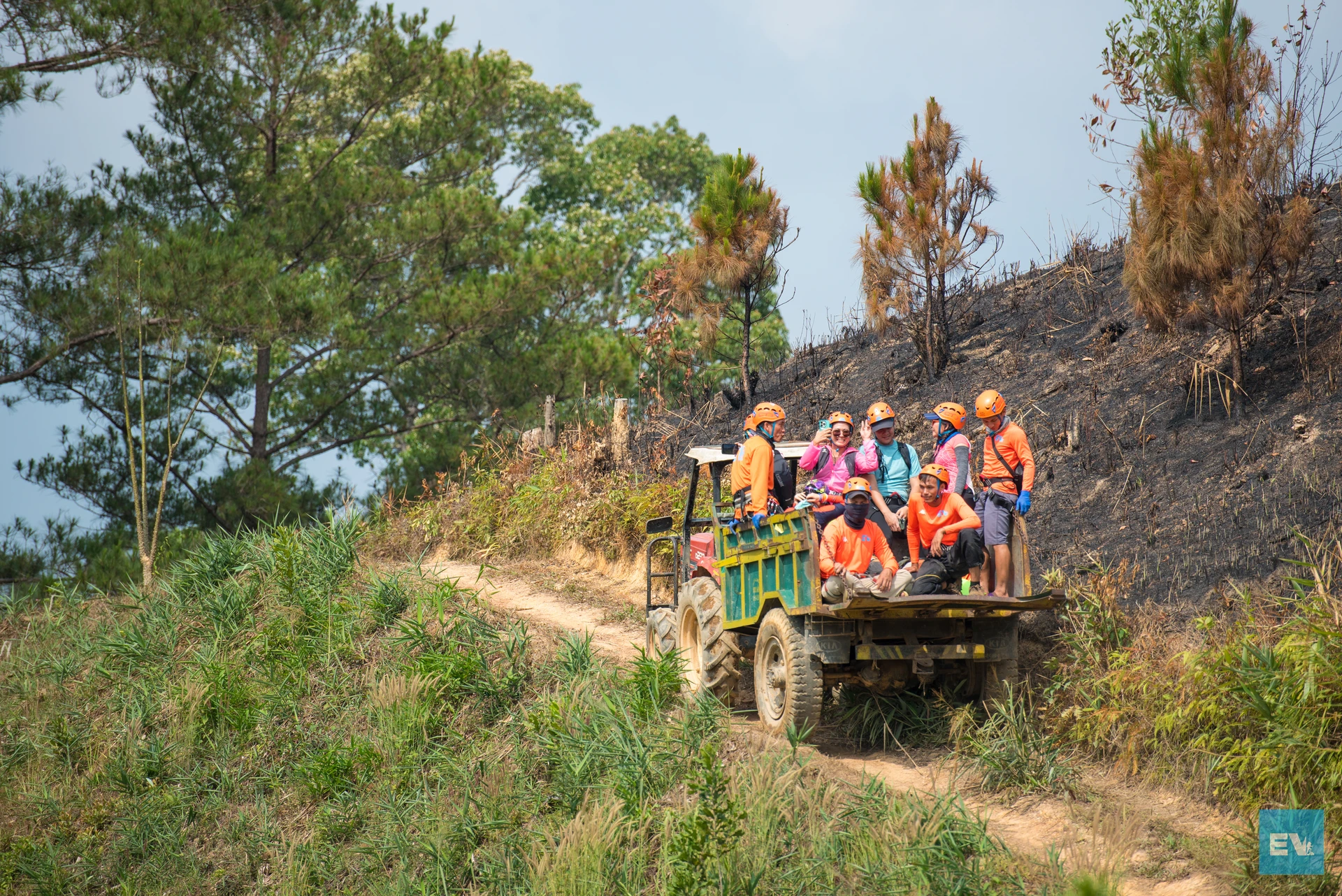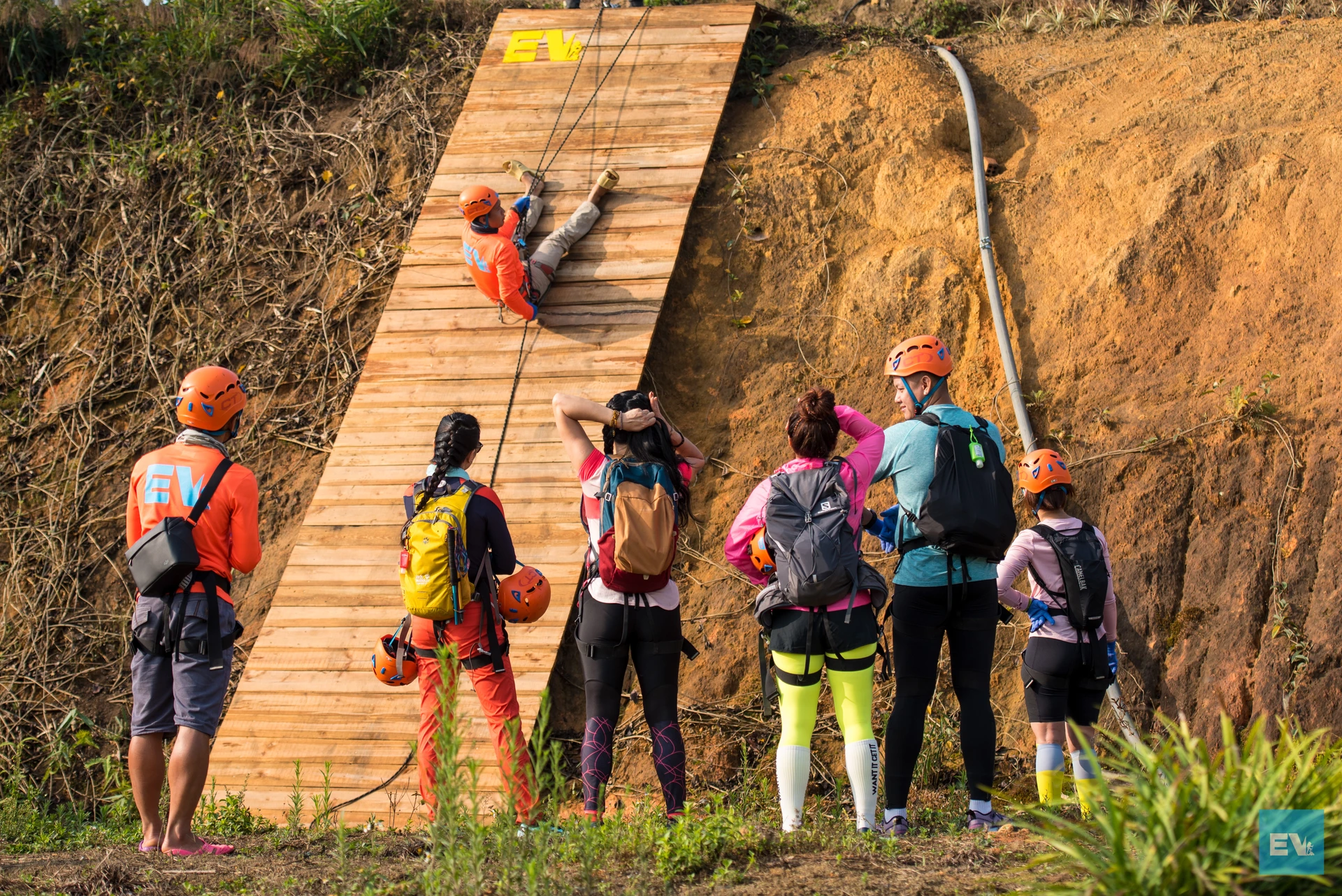 This sacred and majestic waterfall is surrounded by stone walls. Surrounded by deep forests ..., all create a wild, strong but also very lovely beauty, as a unique substance of the proud, sunny and windy Central Highlands.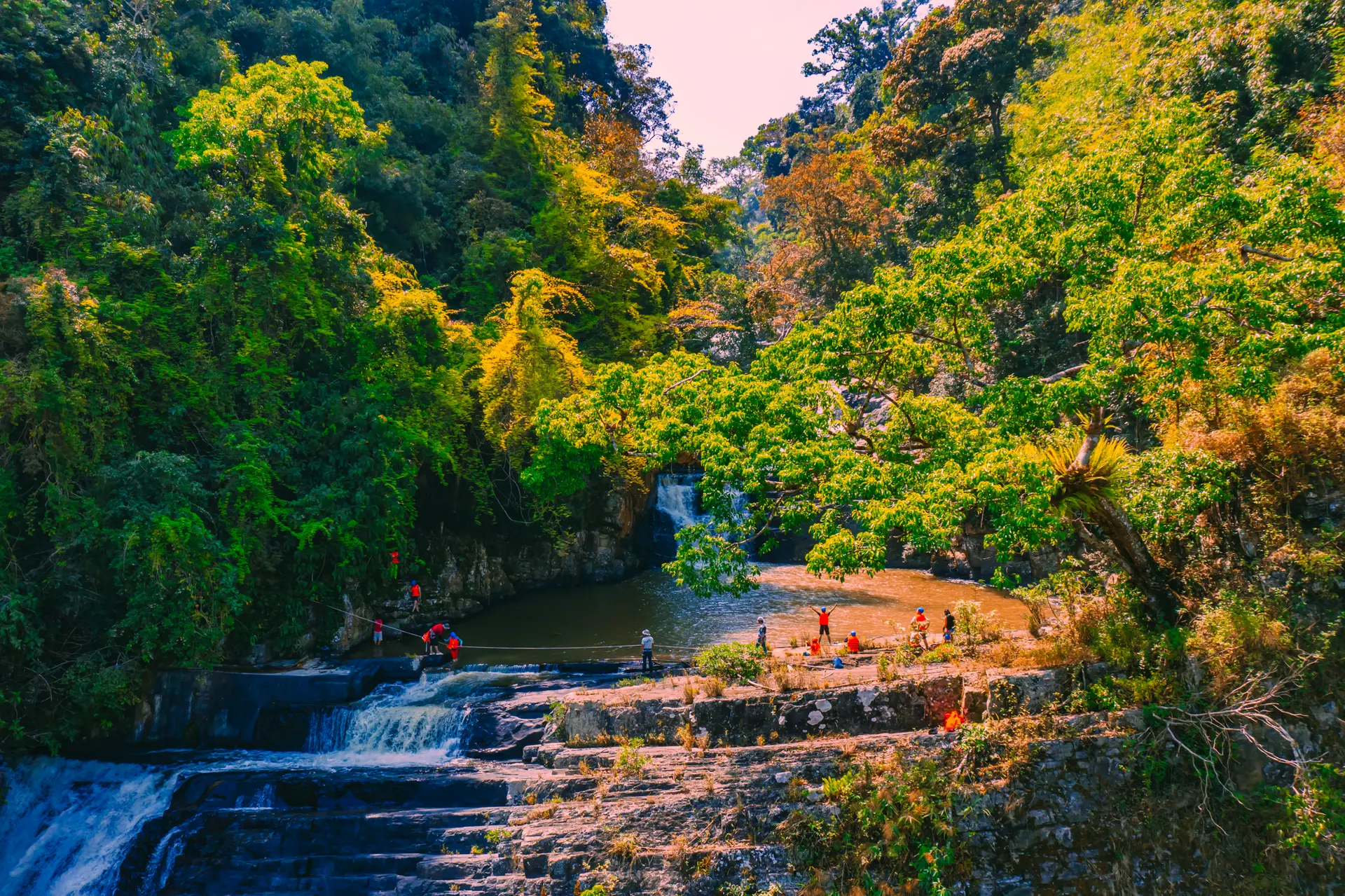 Coming to Phi Linh Waterfall, in addition to sightseeing, camping or swimming, visitors also have the opportunity to challenge themselves with abseiling activities from the cliff at the top of the falls. Abseiling is understood as a sport almost like climbing. However, if climbing is going up, abseiling goes down with swinging along a rope. This means that when participating in abseiling, visitors will climb the mountain in a descending form with a rope as a safe fulcrum.
To be able to perform this extreme sport, visitors will have to go through skill training sessions, common situations, solutions and thorough practice before swinging the waterfall. Equipment from belts, helmets, life jackets, gloves ... is fully available and is always double-checked before play and before play for all participants.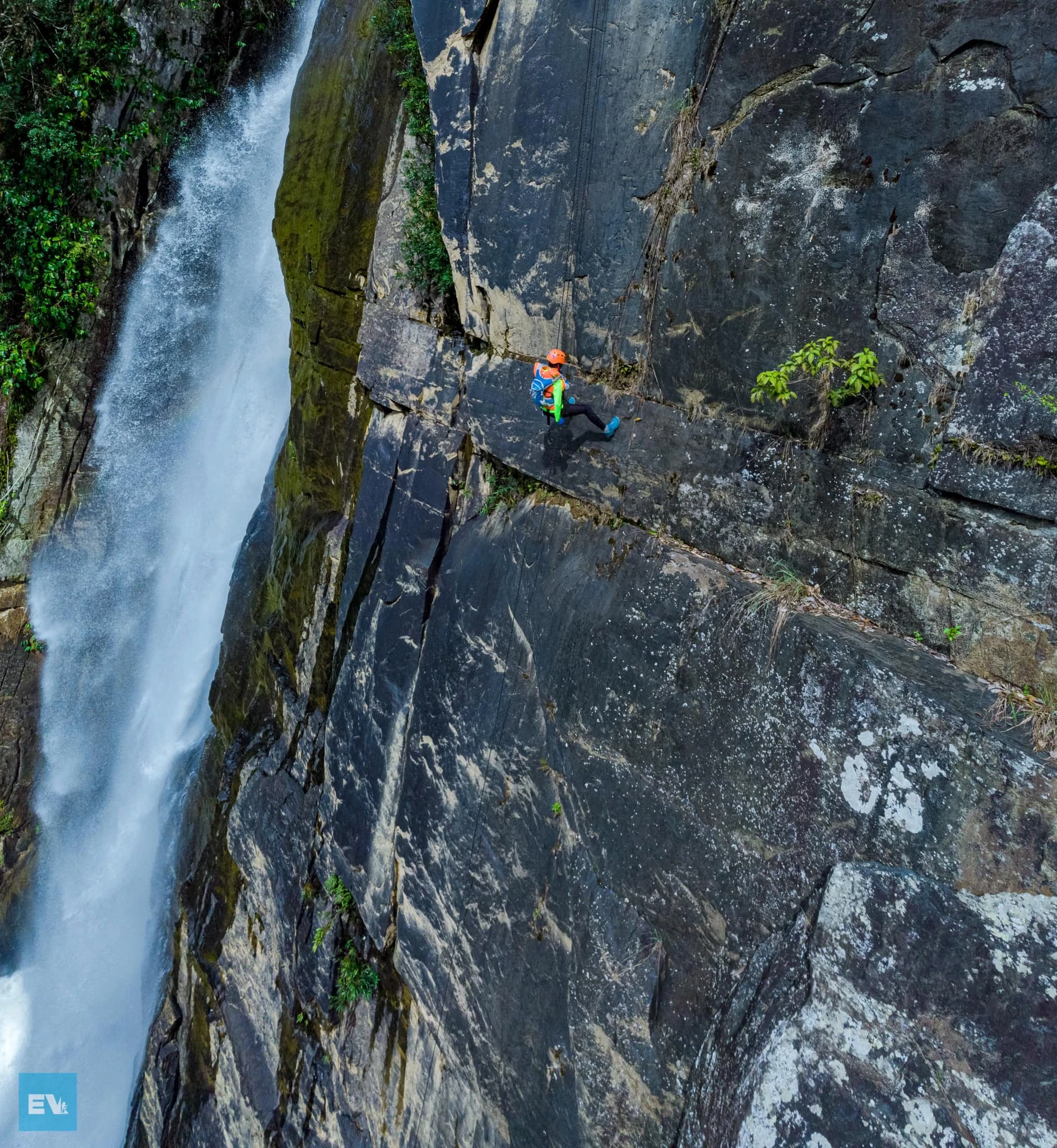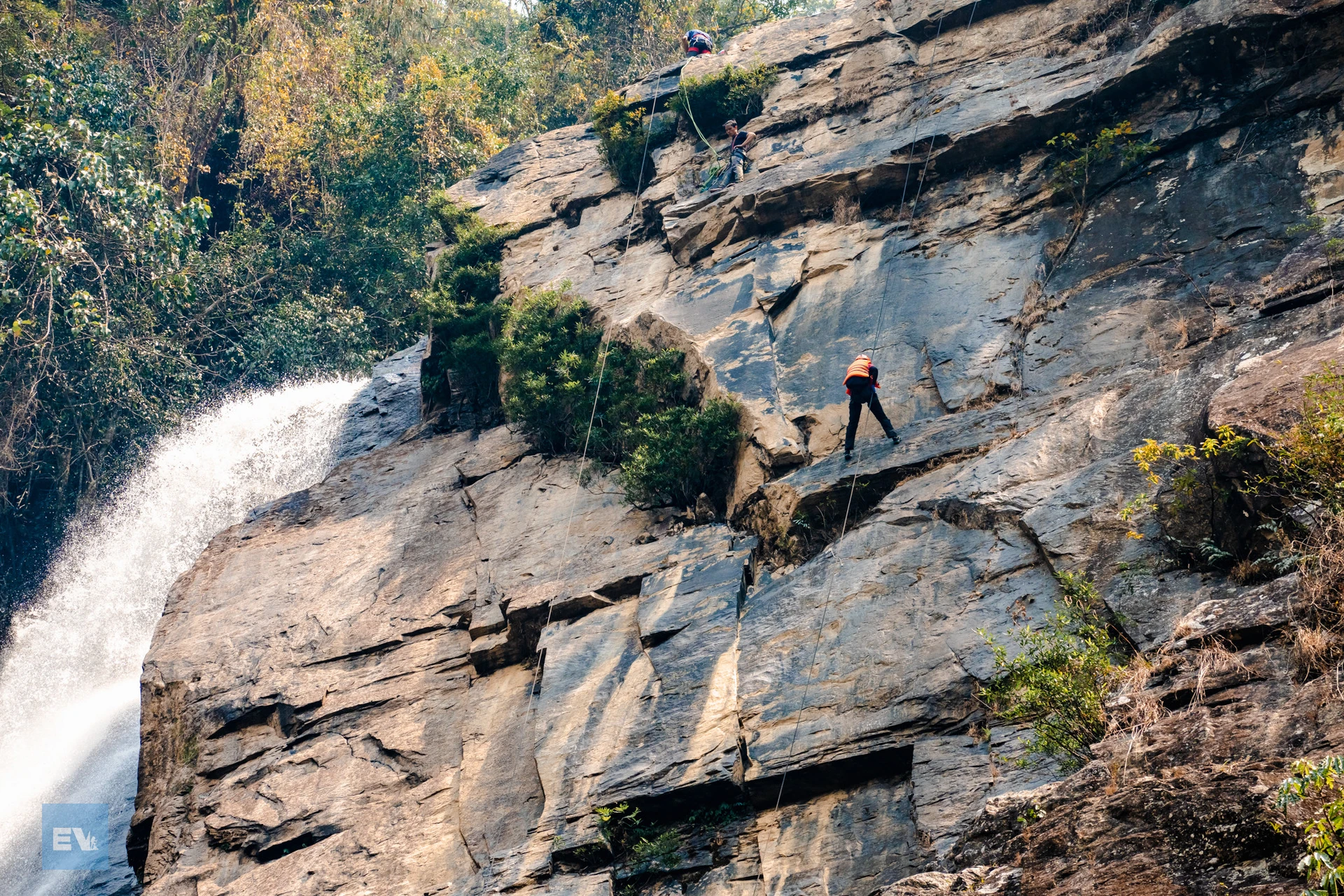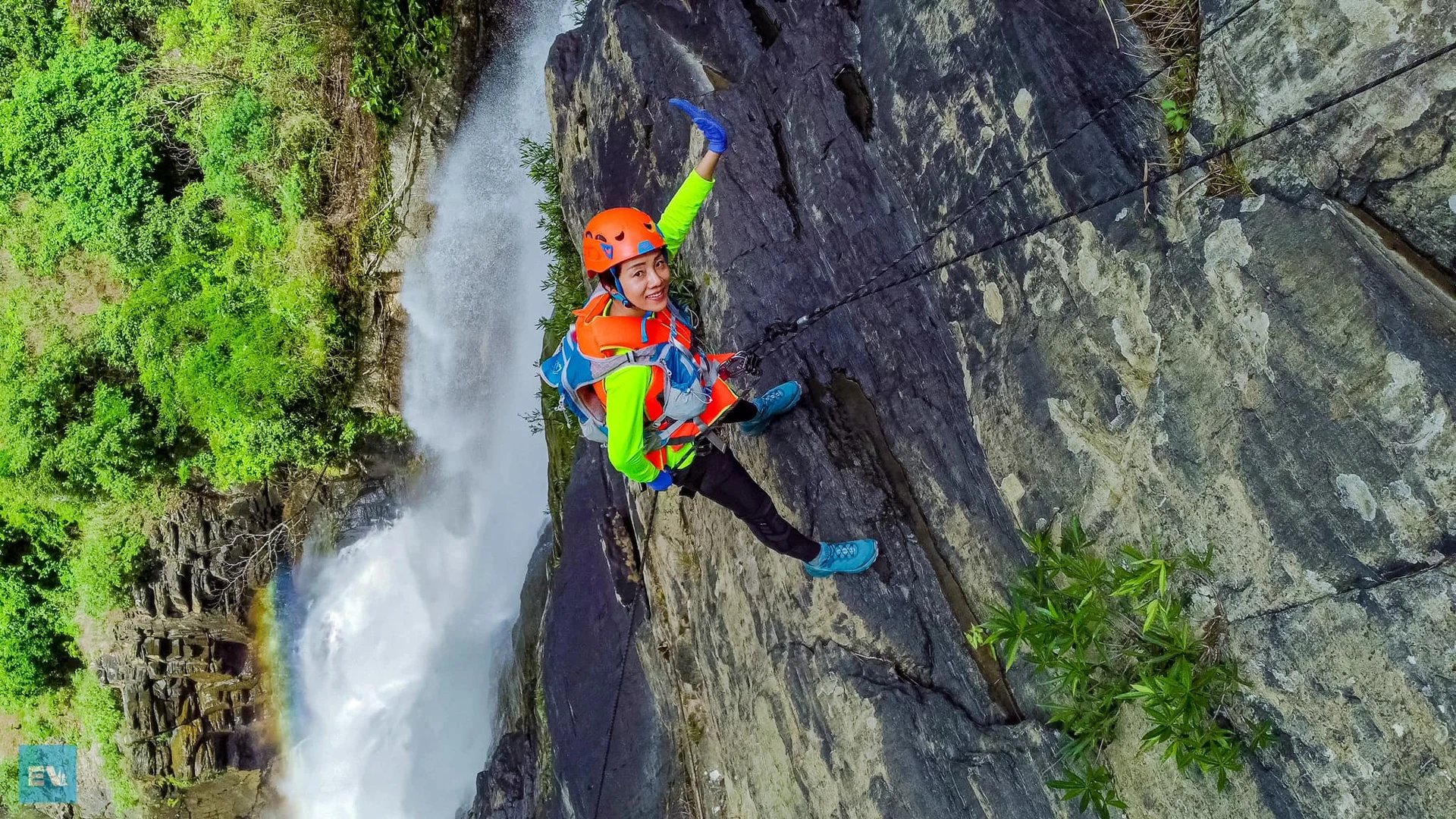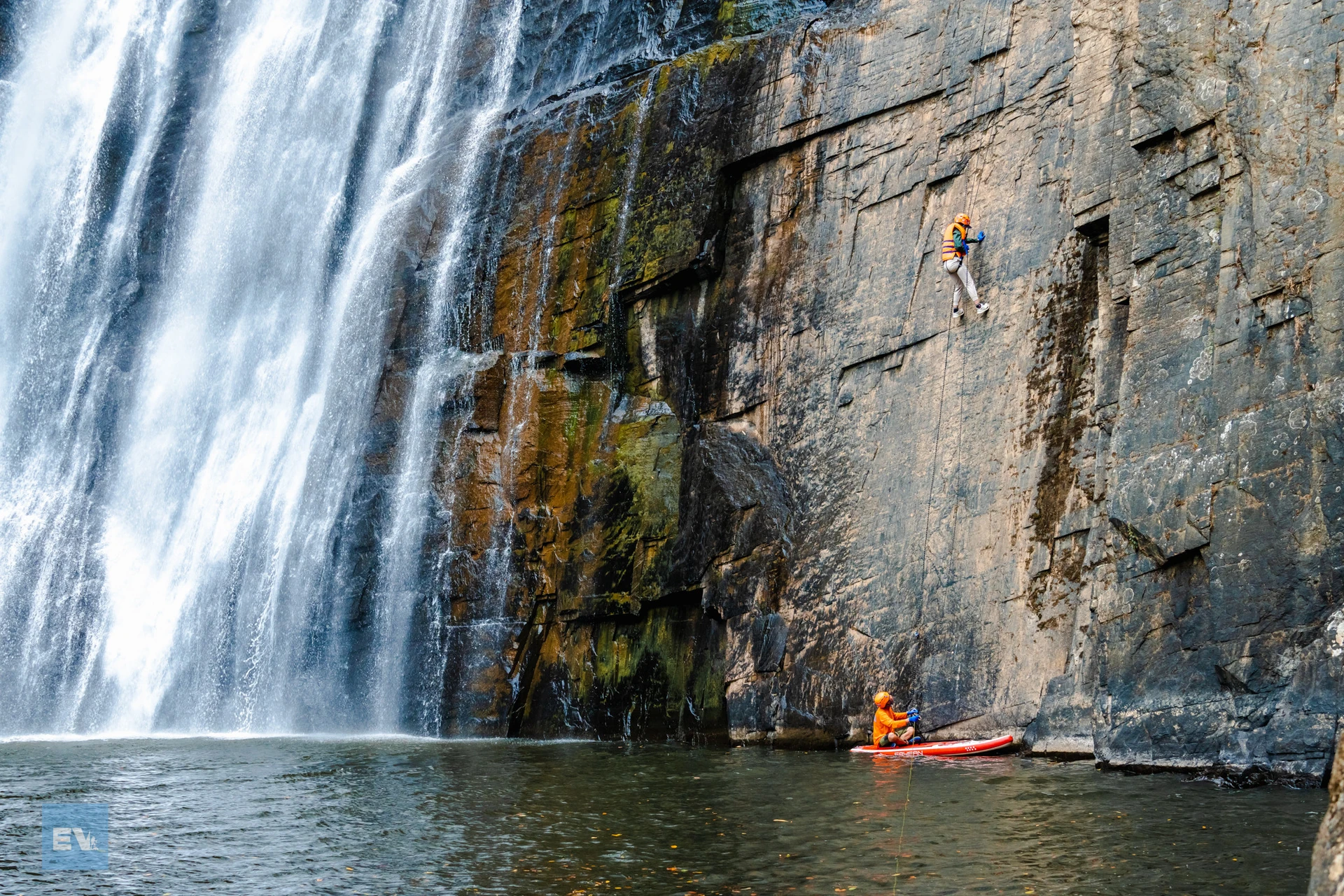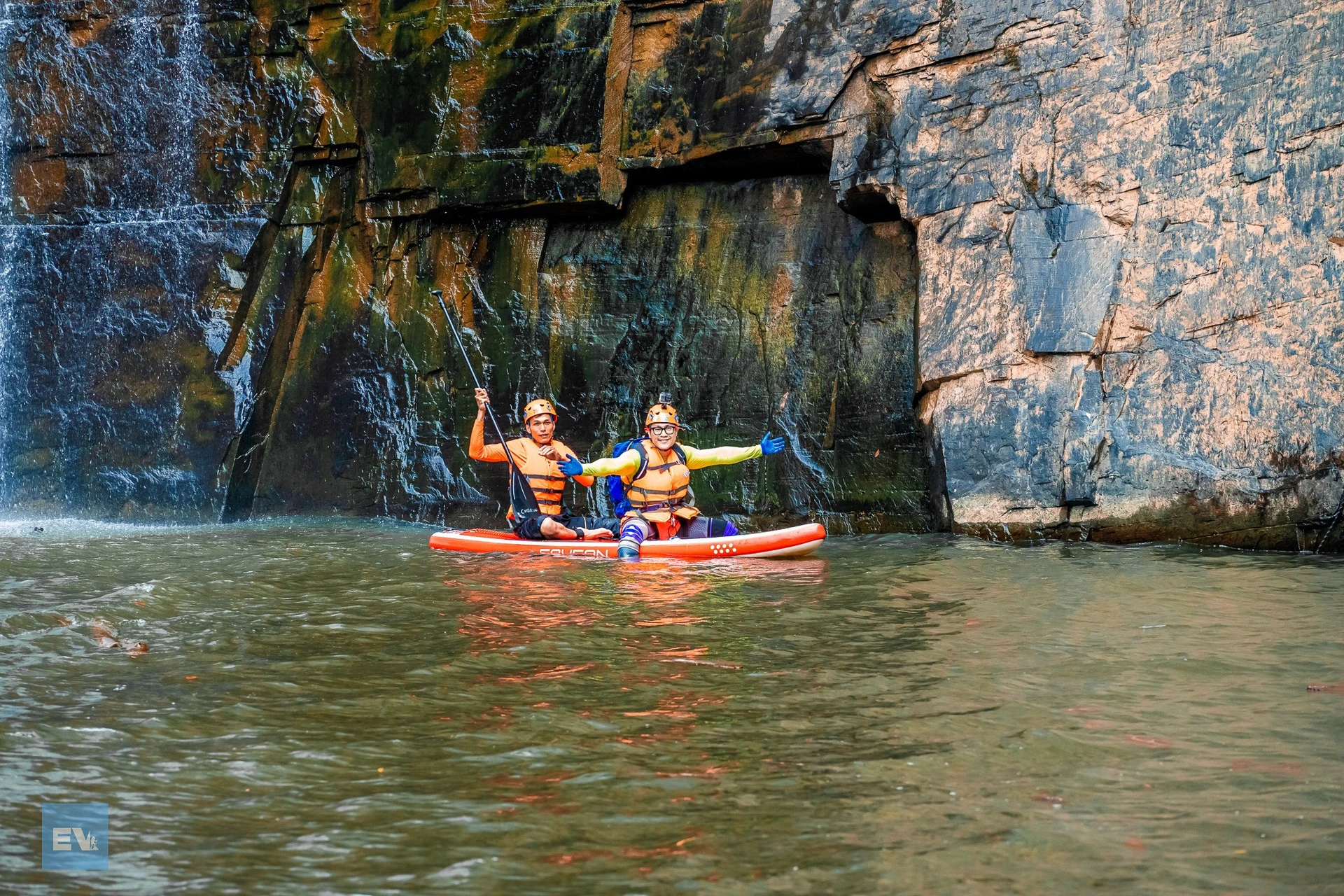 Not the only place to experience abseiling, however abseiling in Phi Linh makes many visitors feel more nervous and anxious due to the verticality and height of the cliff. With a length of 115, this is the longest abseiling stage in Vietnam with an average climb time of 20-35 minutes per person.
Phi Lieng Waterfall is not a place for faint of heart and likes to relax. However, if you want to test your courage and ability, as well as experience the feeling of being immersed in the immensity of falls, then Phi Linh is definitely a must-visit point in life.
According to VNN