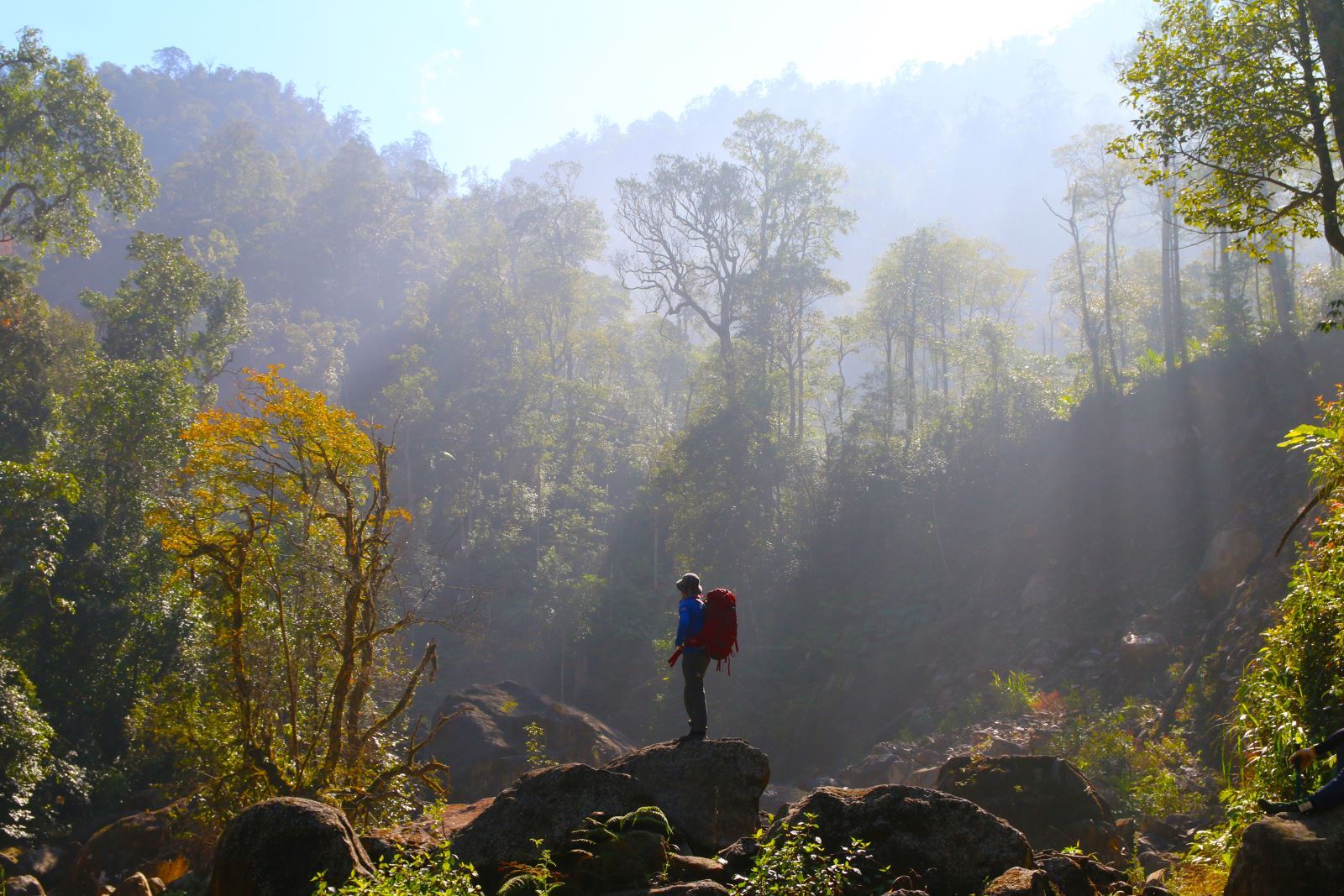 What you may not know
Nam Kang Ho Tao is located in Thao A village, Ho Mit commune, Tan Uyen district, Lai Chau province, bordering Lao Cai. The 2,881 m peak ranks 12th in Vietnam in terms of altitude but belongs to the top in difficulty with extremely difficult and complex terrain. This is the choice for those who want to find nature, wild jungle as beautiful as a fairy place and want to overcome their limits.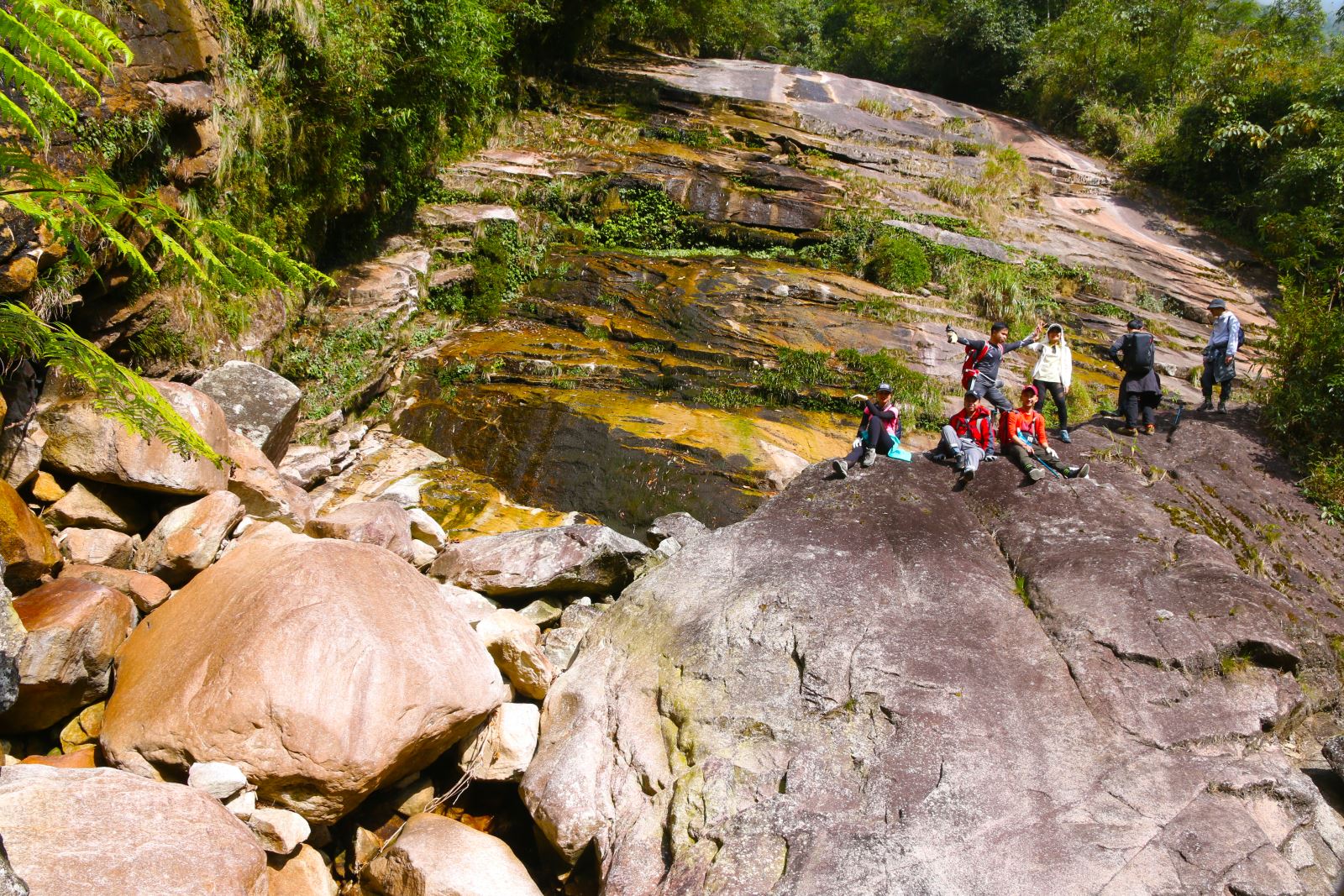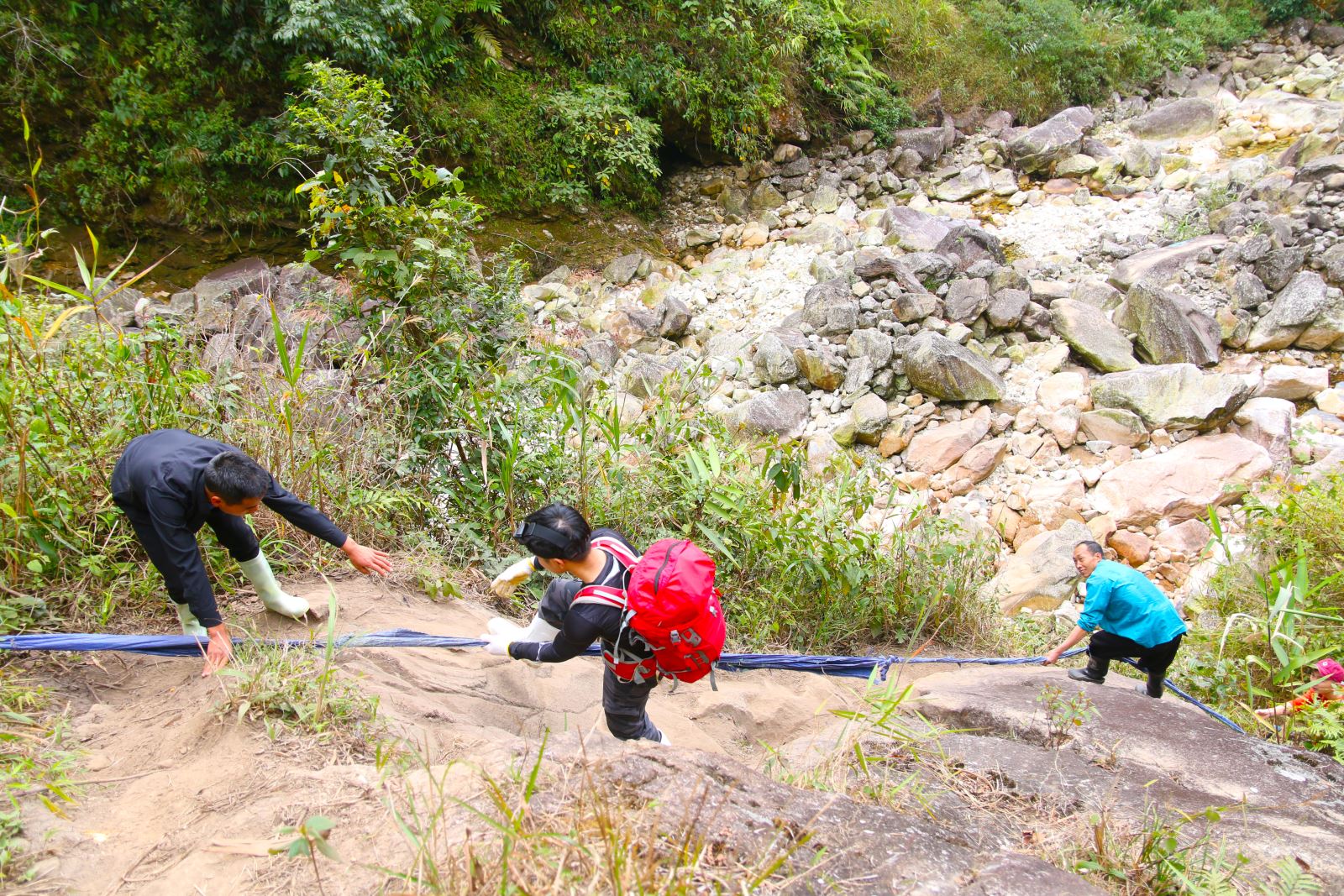 The "blissful execution"
Northwest already has a special attraction for me, the name Nam Kang Ho Tao is even more impressive. In the North, I had only climbed Fansipan and Lu Than – peaks that trekkers say go just to "stretch the tendons". Not letting the beautiful visions of Nam Kang Ho Tao be mere flashes in other people's dreams or photographs, I decided to go.
The climb from Lai Chau is about 21 Km long, while the climb down to Lao Cai is about 16 Km long, the trip is 3 days 2 nights. Every day, we had to go through a "blissful torture" for about 10 hours to reach the landing site.
The first steps passed through the village in the timid gaze of the local children. When people's houses fade into the green area of mountains and forests, steep slopes and rocky peaks are signs of the journey into a difficult period.
The most difficult stage is the road through the primeval forest of Hoang Lien Son National Park. The terrain is extremely difficult and complicated with the specialty of steep and barrier cliffs right in front of you, you have to raise your neck to an angle of nearly 90 degrees to see it all. Suffocation! The cliffs when ascending must swing ready to squeeze out the climber, while the descent slopes are like a slide that only needs to stumble into the dust or squeeze up the branches.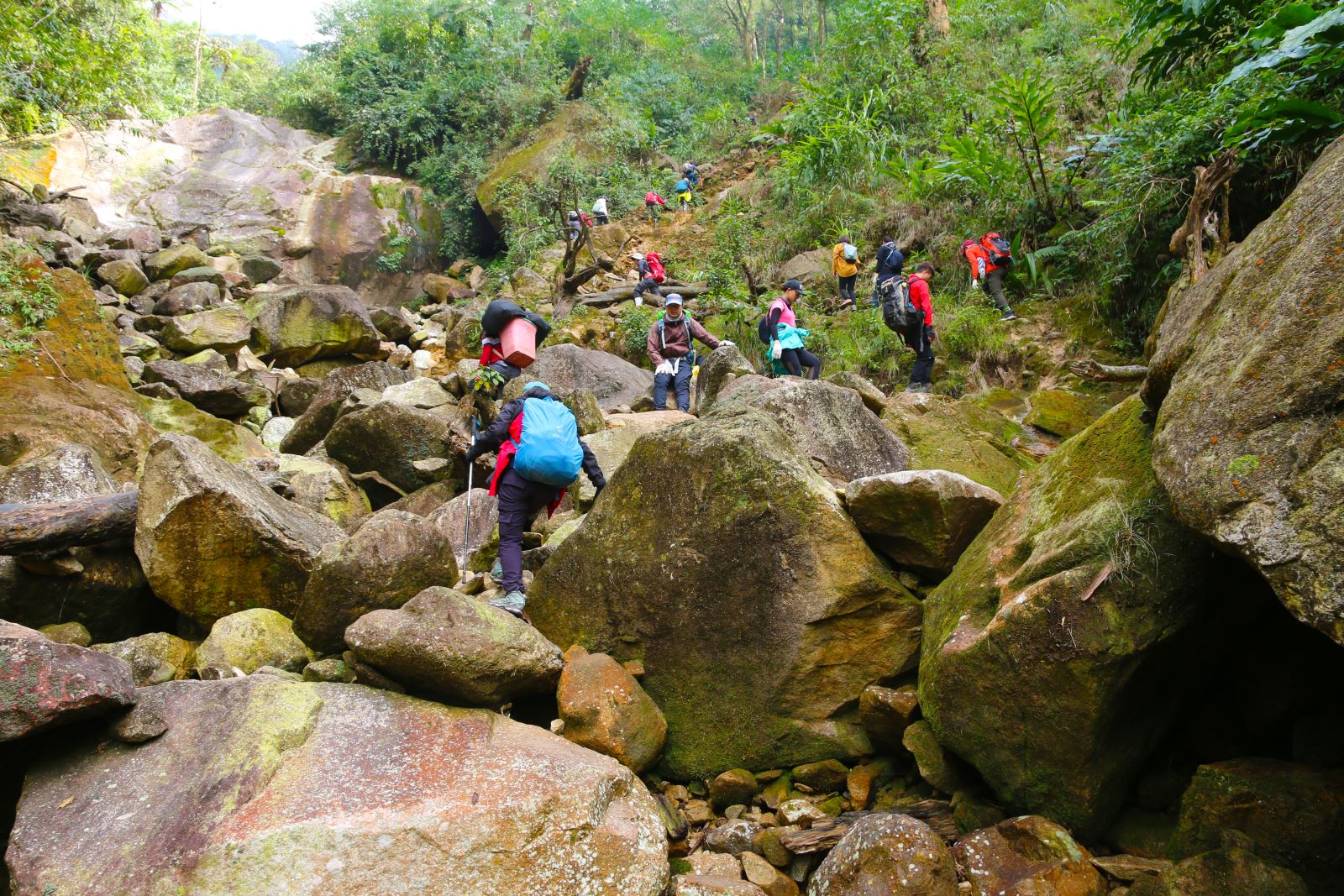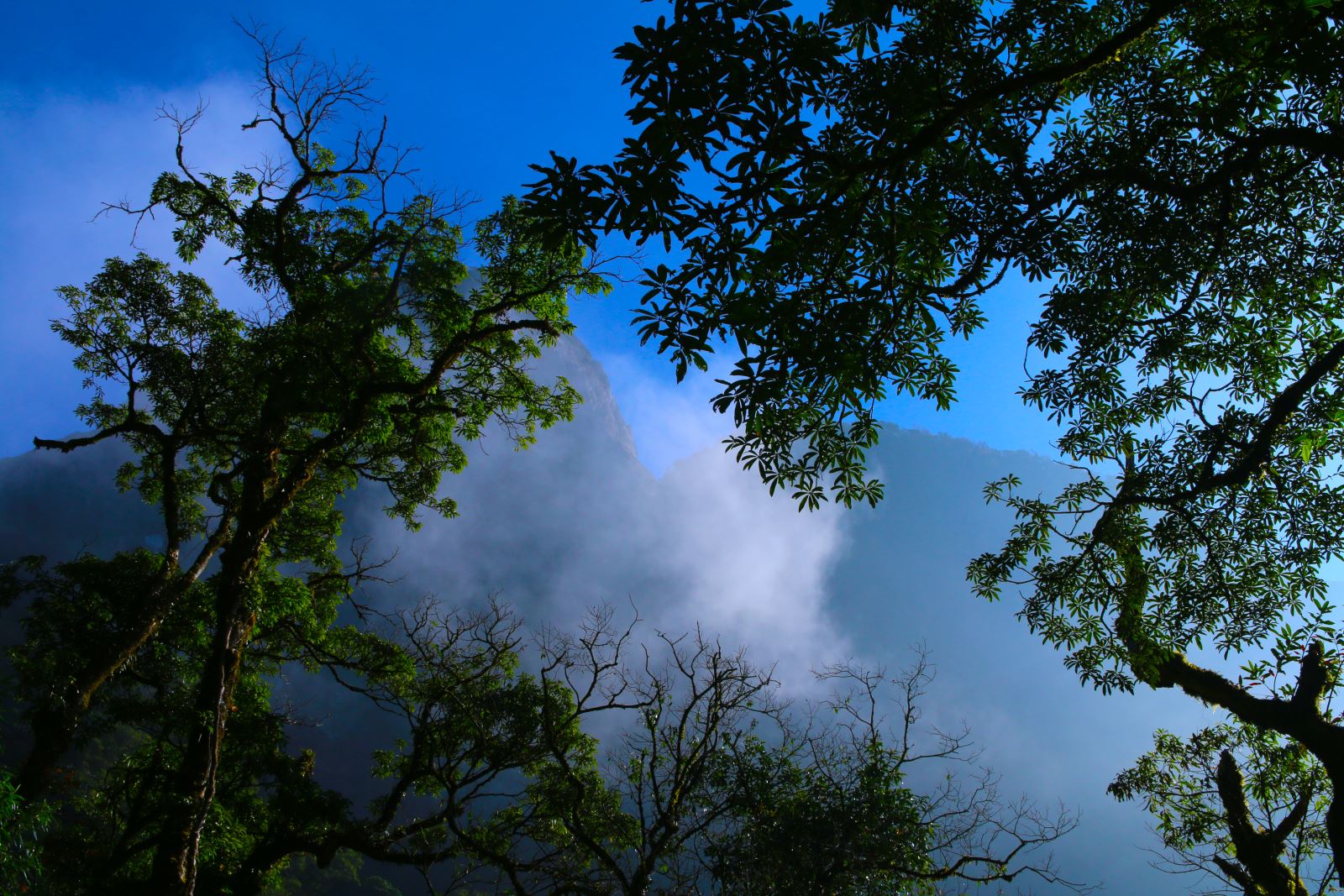 We passed through a vast green forest with diverse vegetation, still retaining its pristine character. Huge woody trees stood in the way, ghostly, stretching dry "arms" covered with moss, as if to intimidate pedestrians. There are even thousand-year-old pontic trees, large trunks that have to be hugged by dozens of people.
We crossed rocky streams overlapping rocks, fast-flowing water. It's dangerous, but for me, it's the most beautiful forest I've ever walked into. The gentle winter sun shines on the branches of yellow and red maple leaves that stand out against the blue sky. The sun shone through the trees forming rays of light that touched the ground kissing the fibrous dry leaves. I was walking in a fairytale forest. I mobilized all 5 senses to feel those clear colors, sounds, and flavors, while walking and inhaling the woody scent, the smell of dew and moist earth.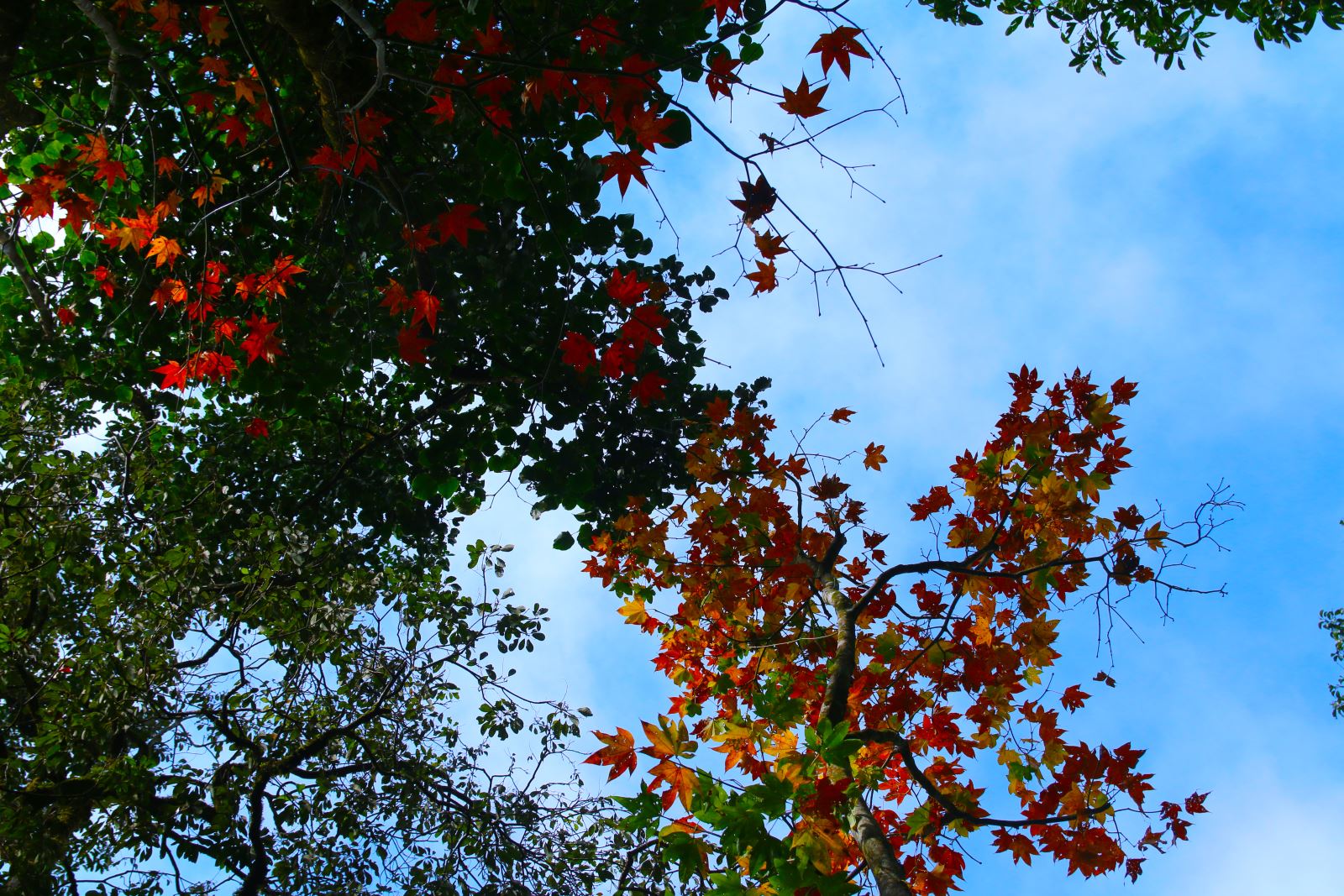 People call this road dangerous, and I imagine Nam Kang is like a wandering artist despite wearing a rough, wild shirt but hiding a romantic soul, love and hate clearly. The stream had just made me slip and fall, immediately soothed with instrumental music. The leaning bamboo forest didn't mind whipping straight in the face leaving a few scratches, but soon swayed and danced to the melody of the wind, drying the sweat from his forehead.
I love the feeling that every time I go through a steep rocky slope, another sky full of surprises opens, when it is 1 bush, sometimes it is 1 chasm, sometimes there are billowing clouds hugging the mountain that I have to take a breath to shout "Aaaaaaa... "It's loud with excitement.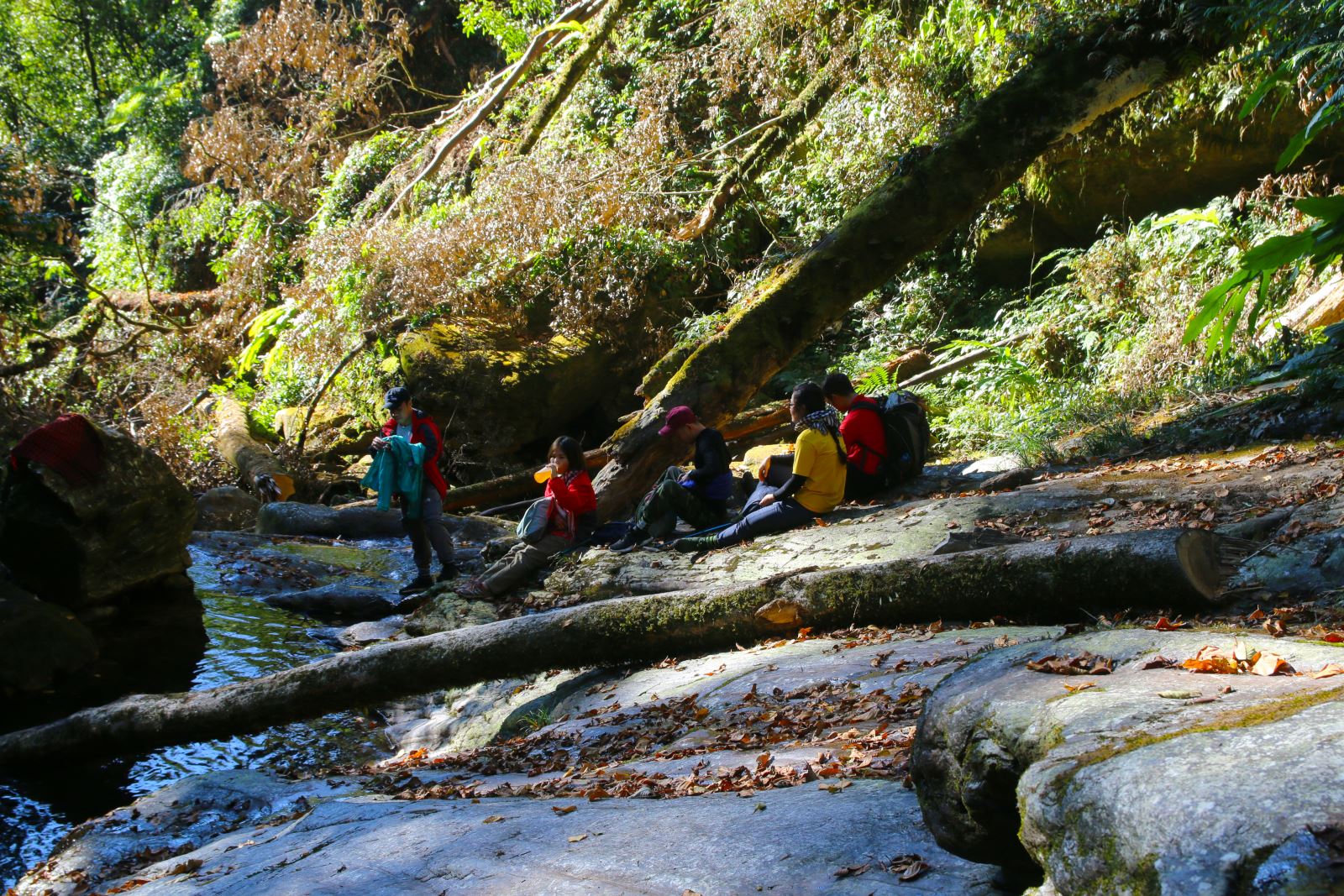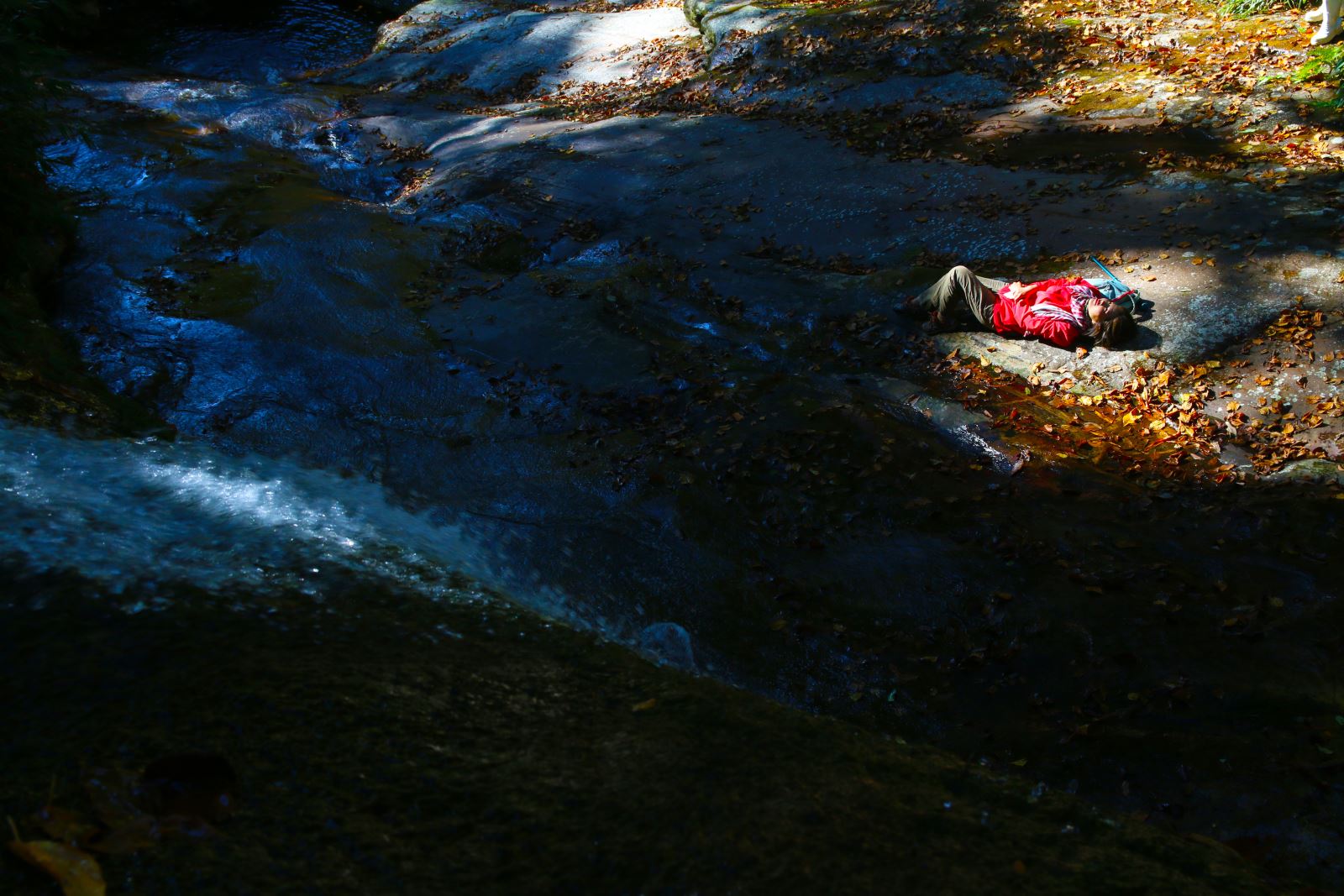 When I was too tired to sit back, I noticed that 1 flower branch never resisted the wind, or the dry leaves in the stream did not resist the water that kept drifting. What is natural is peaceful. I'm no longer trying to be "I'm fine" all the time, but lying to my true feelings. I was now tired, sitting on the ground, too cold to shrink into my jacket. I accept that in times of ugliness and weakness like this, I am also a little sad when some unfortunate things happen. I laughed, sang and kept going. Above all, fait accompli cannot detract from the joy of countless other beautiful things.
Being able to see unprecedented scenery, to overcome unprecedented challenges is rewarding. On that journey, the most valuable thing I had was the companions I didn't meet. They patiently accompanied me, they held my hand in many difficult situations. The strangers could only say a few words to each other, seeing me gasping for breath and taking a sip of water.
After wandering for nearly 40km, the dogs wagged their tails to signal that we had returned to Séo Mí Billion village (Lao Cai). Thought we had rested, but somehow, the 11km "off road" road to Ta Van village made us jolt to the roof of the car. People joked that it was the hardest part of the whole journey. But that same road, when dusk falls, gives us a sea of amazing clouds.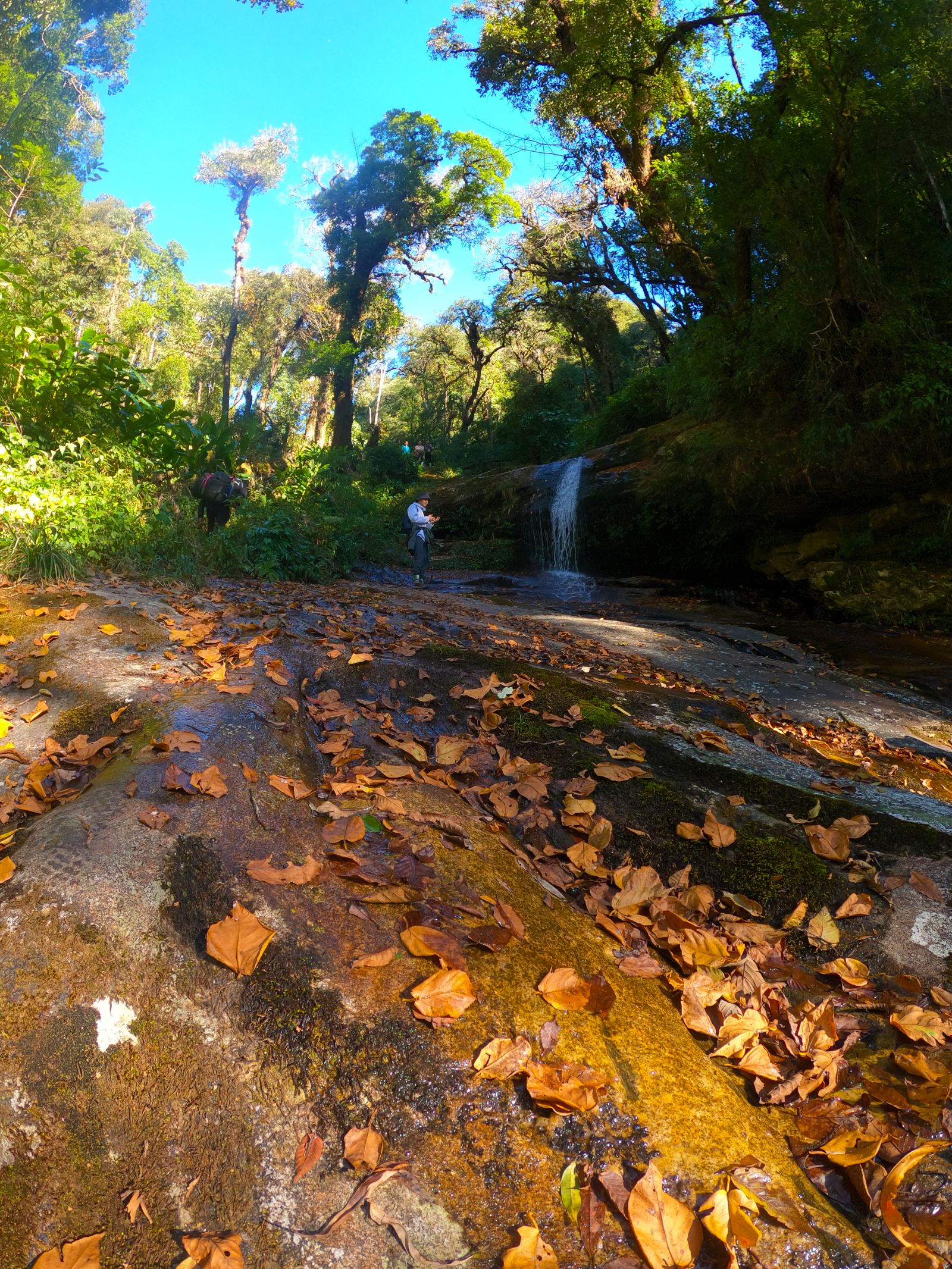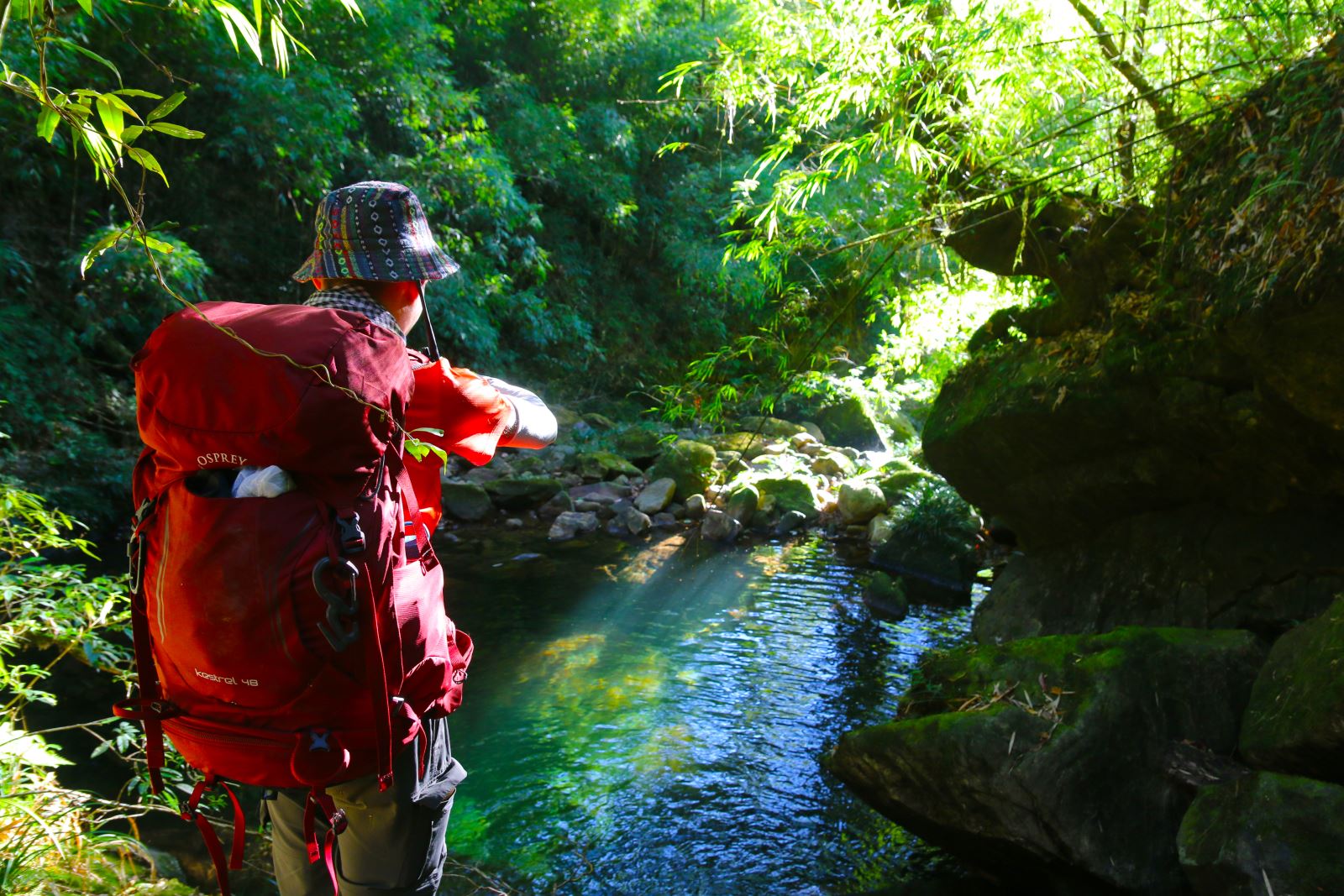 Nam Kang Ho Tao stuck with me is a road full of beauty: streams and waterfalls, old forests; but also contains all kinds of difficulties: cliffs, abyss, frost, cold. So, difficulties always go hand in hand with beautiful things. Nothing is free so I realized, don't let any calculation or measurement make us lose our comfort, lose the stillness to feel everything around us and understand ourselves.
Article: Le Phuong
Photo, Video: Le Phuong, Ba Bac