*Due to distancing directives, all cafes only operate until 21:00
EM Rooftop Coffee
With many corners decorated in different styles, this is the ideal address for you to own a colorful Christmas photo set. It has indoor space on the 8th floor and a terrace area on the 9th floor. The statue floor area of the shop is impressively decorated in Moroccan style with orange walls and signature cacti. Here, you can rent costumes to take pictures with each concept. They do not charge for product photography or lookbook photos.
In addition to drinks, EM Rooftop also serves pastries at reasonable prices. Here, you park your car for free on the 1st floor and take the elevator to the 8th floor.
Address: 8th and 9th floor, No. 126, Hoang Ngan Street, Trung Hoa Ward, Cau Giay District
Pricing: 35.000 - 60.000 VND
Telephone: (+84)931 693 693
Website: https://www.facebook.com/EMRooftopCoffee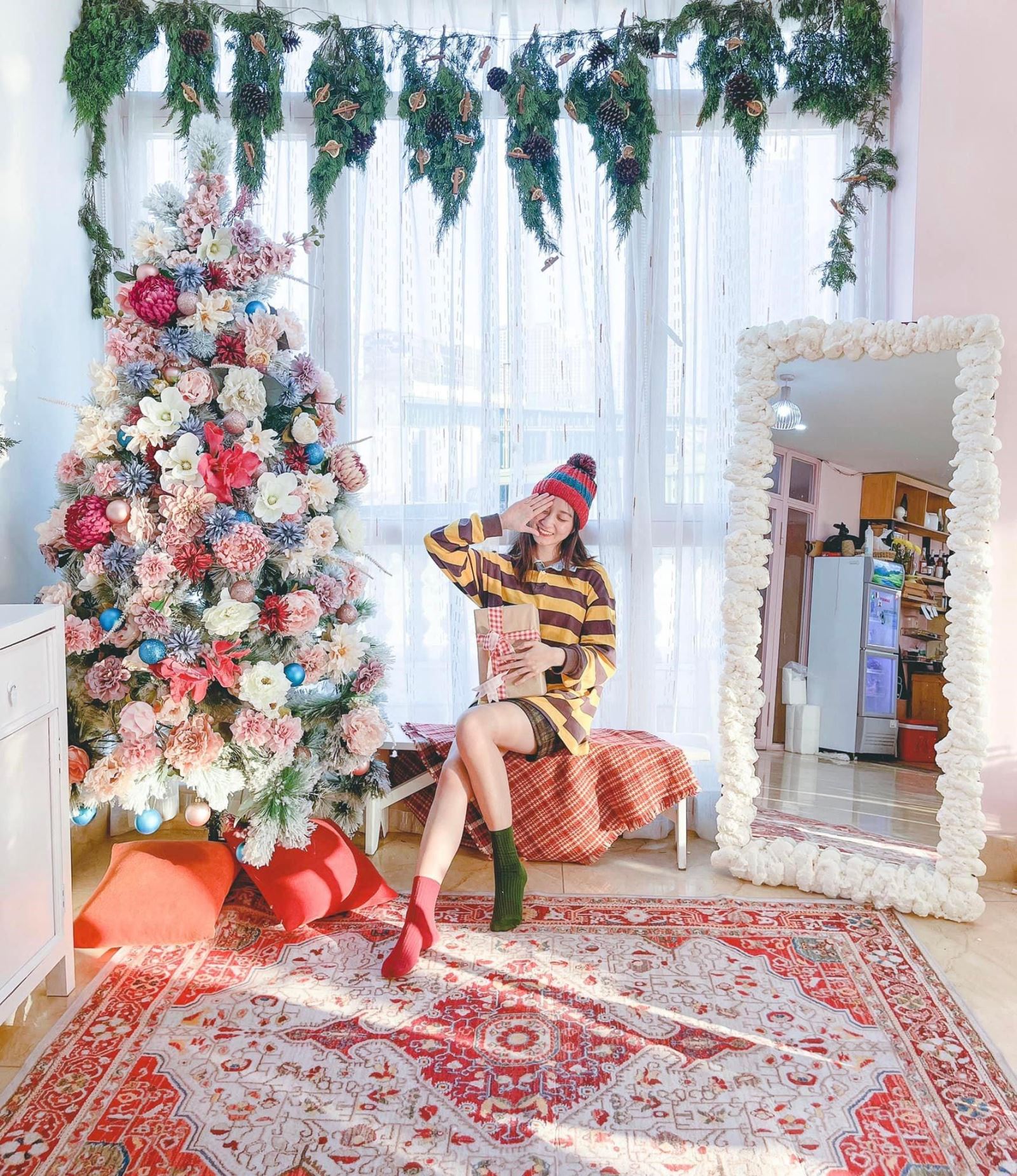 Source: EM Rooftop Coffee
Muni Kafe &; Milktea
As Christmas approaches, Muni puts on a brilliant new coat. Using decorative motifs with striking red and white tones as the main theme, Muni attracts a lot of young people to visit even though it is not located in the center of the city.
The shop has both indoor and outdoor spaces, owns two airy facades and arranges many trees to create more soft lines. Most impressive is the "secret garden" behind, where you can freely take many beautiful photos. In particular, the shop has an additional area for children with beautiful little toys and drawing paper, crayons.
Address: P1-05 Estern Park 2, Garden City, Long Bien District
Pricing: 35.000 - 65.000 VND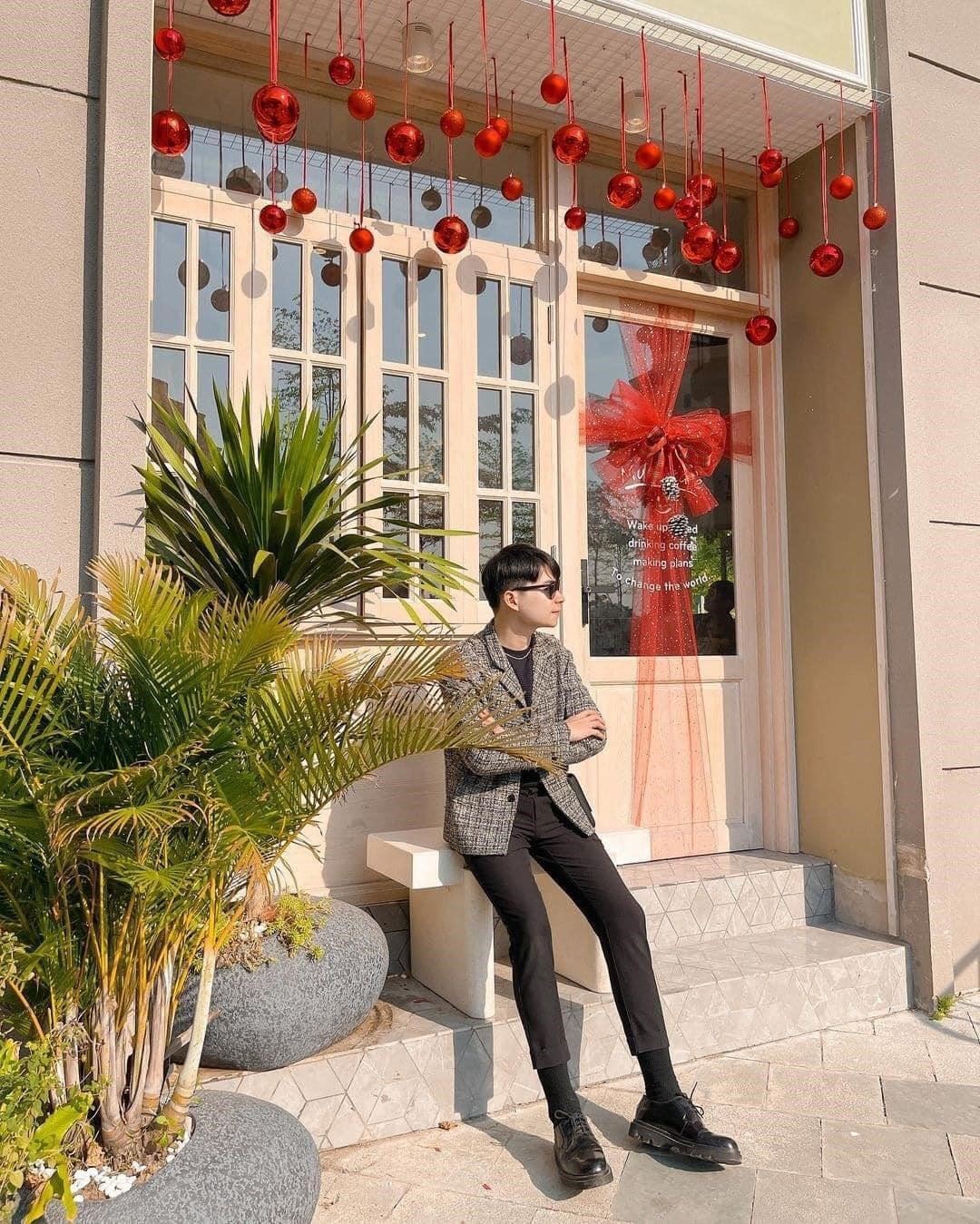 Source: Facebook
Runam Bistro
With a spacious façade located near Hanoi Cathedral, Runam Bistro is a typical nostalgic European-style café, attracting a large number of visitors, especially at Christmas.
This holiday season, inspired by Christmas trees and sparkling festive lights, Runam has prepared many delicious and attractive dishes and drinks, both warm and sweet, suitable for you to use on site or as gifts on Christmas Day.
Address: 13 Church Street, Hang Drum, Hoan Kiem, Hanoi
Pricing: 40.000 - 100.000 VND
Telephone: (+84)243 928 6697
Website: https://www.facebook.com/RuNamBistroHaNoi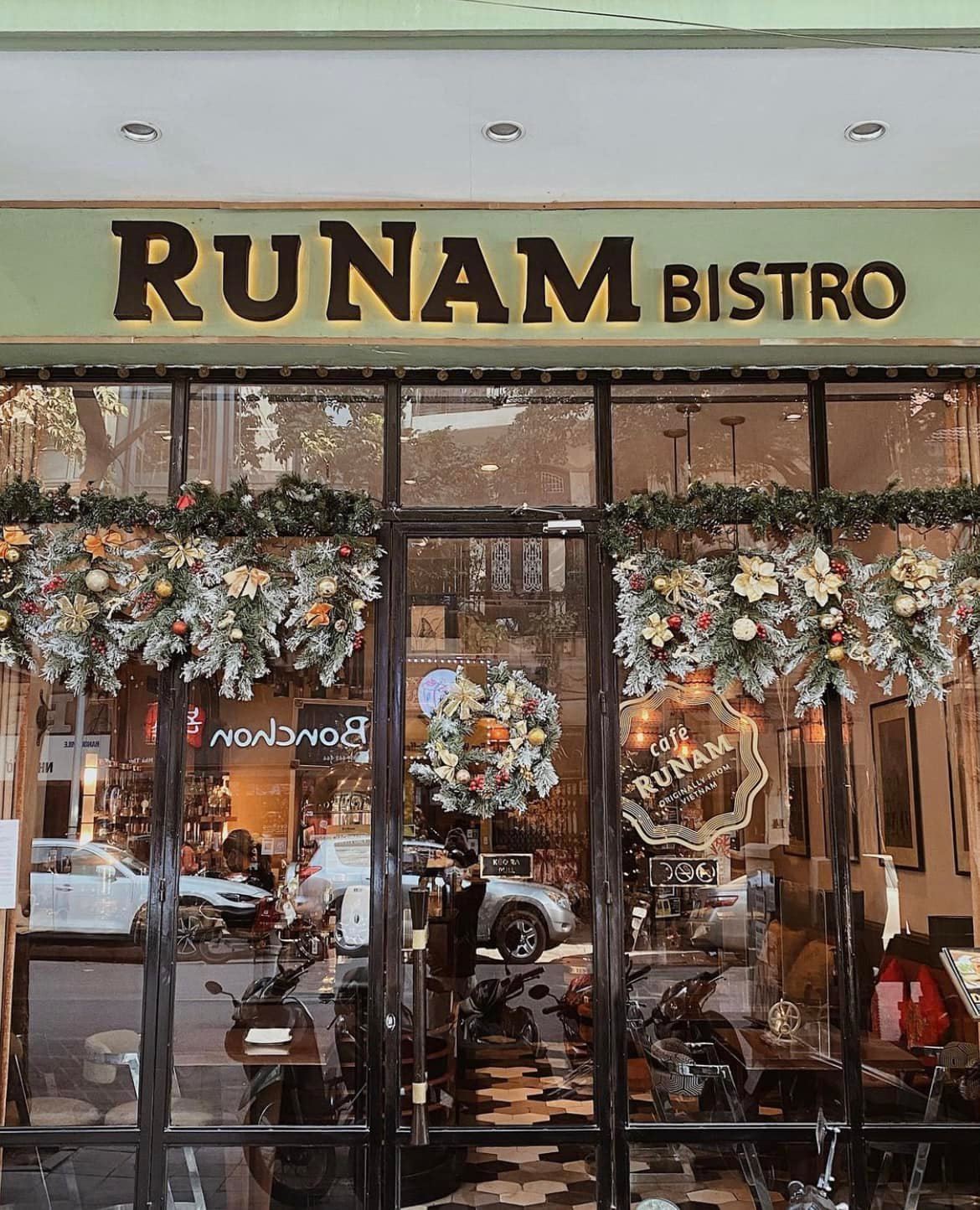 Source: Runam Bistro