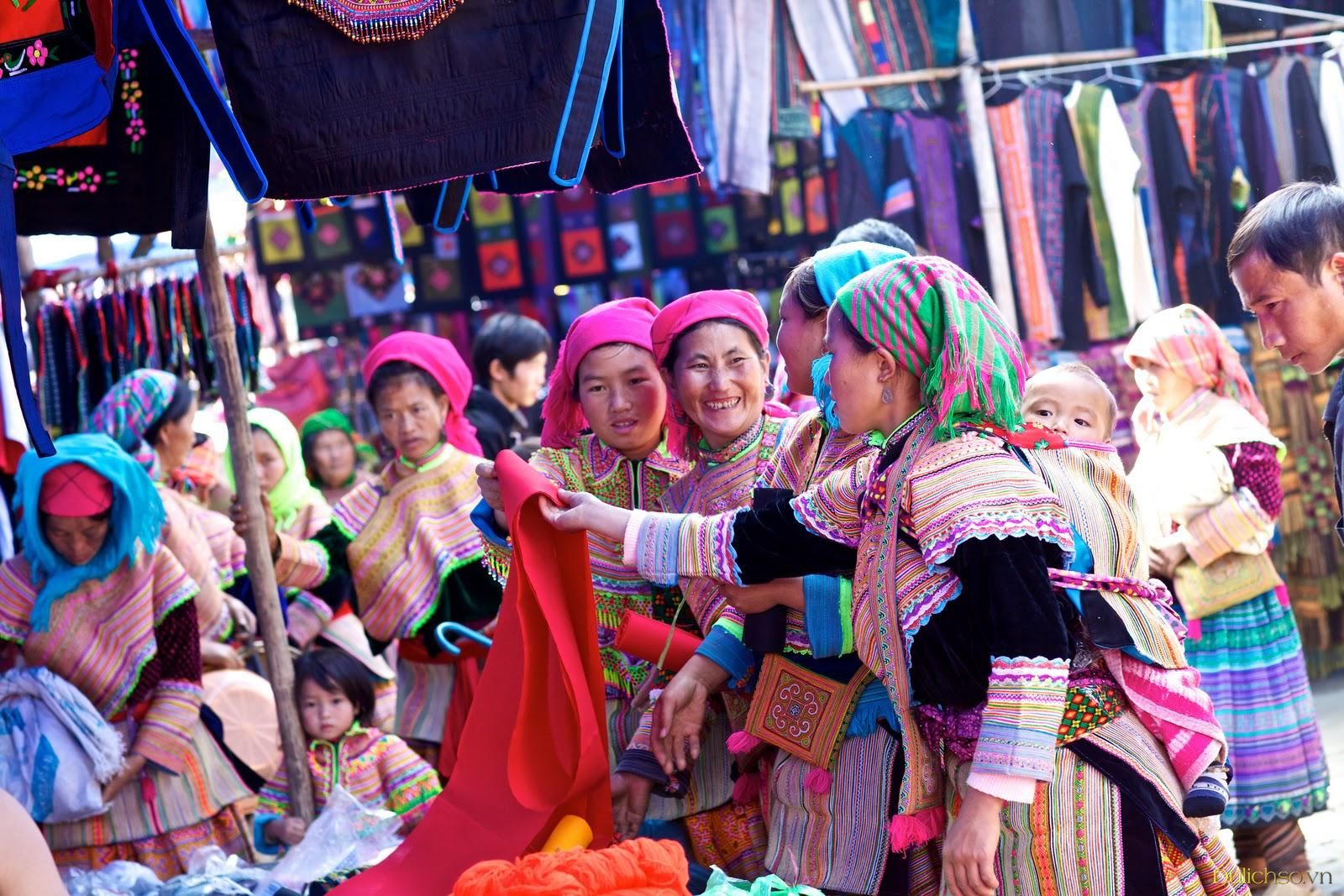 The market is located in the center of Bac Ha town, which is a place to exchange and buy and sell ethnic minorities, mainly Mongolian ethnic groups from all over the country, who come here every week. The market sells all kinds of essential goods such as clothes, shovels or household items.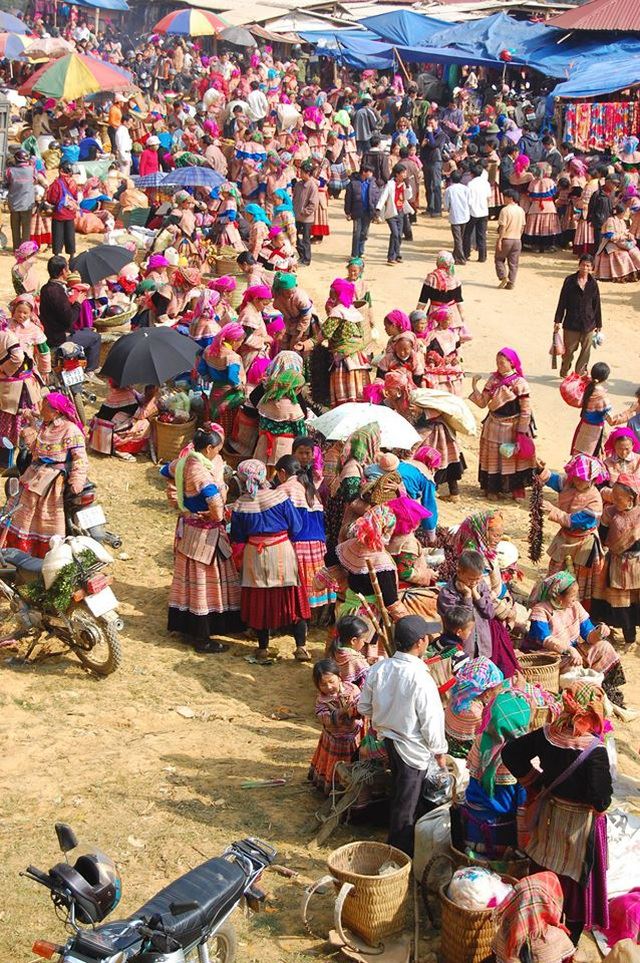 In the past, the market was held on a gentle hill, but now it has been more modern because it has been rebuilt, on the cement foundation, the inner area is also divided into separate stalls, and divided according to each commodity area.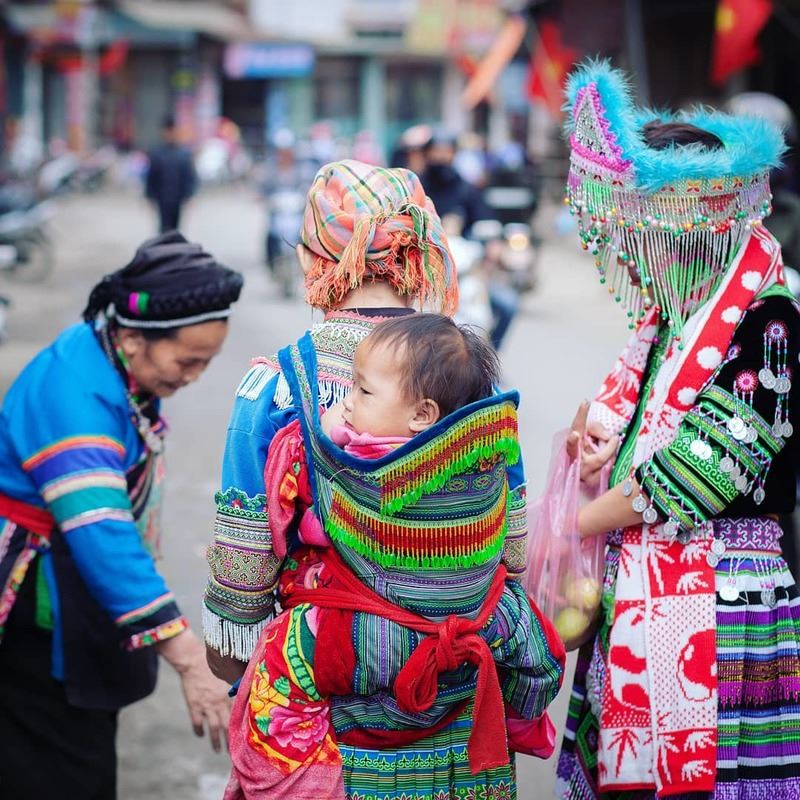 It was still dim in the morning, and people saw the bustle of blue shirts and pink shirts, the sound of calls to each other, the sound of theaters setting up stalls and the sound of pots trying to boil. Then when it is clear, it is also the time when the whole market is like a colorful, mobile flower garden.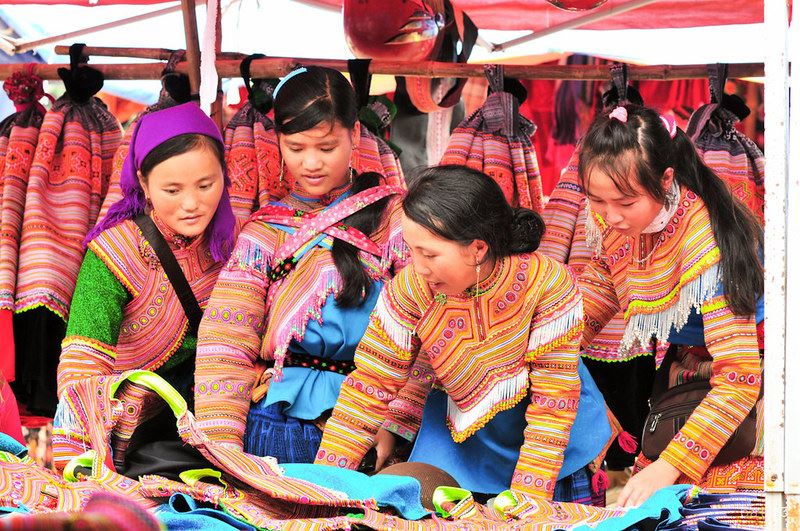 Women go to the market to find goods for their families. Men spin their pants by the pot of victory, by the bowl of fragrant corn wine, burning to the neck.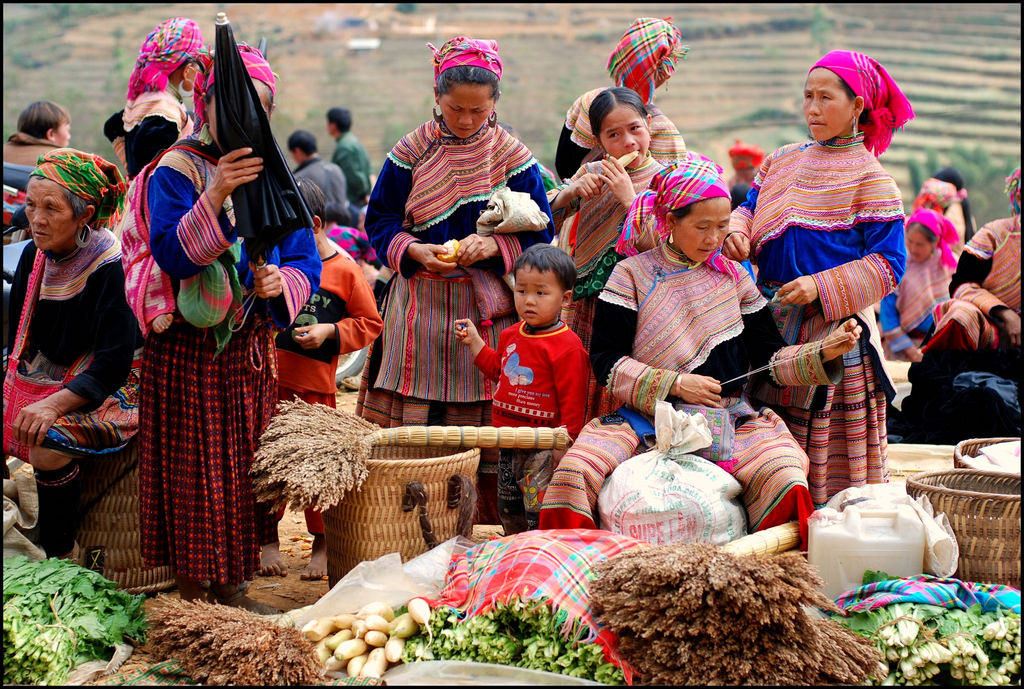 You can find anything, from pots, shovels, cloth, herbs, precious medicines, or even cattle, pigs and chickens, very.. Easy to find, because each zone is divided separately, convenient for searching. If not, you can ask the people here, they are extremely enthusiastic to show you.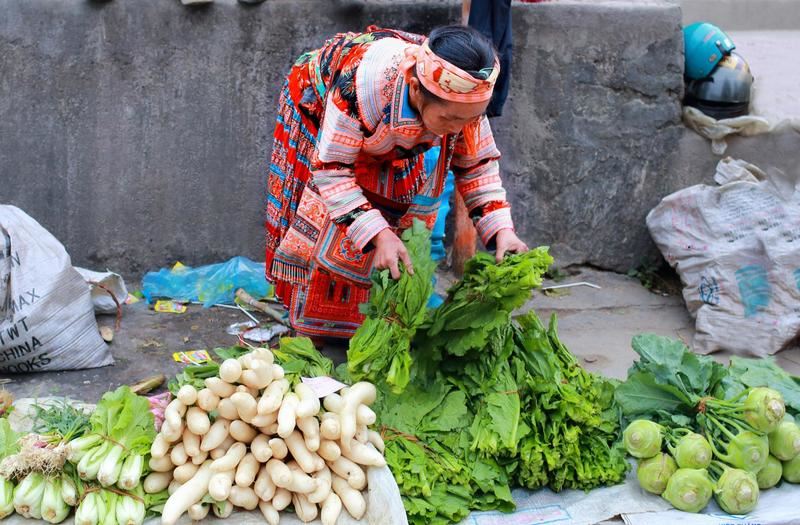 The form of buying and selling at the market is socializing. People who go to the market can bring their home's products to sell and buy necessary items for their families.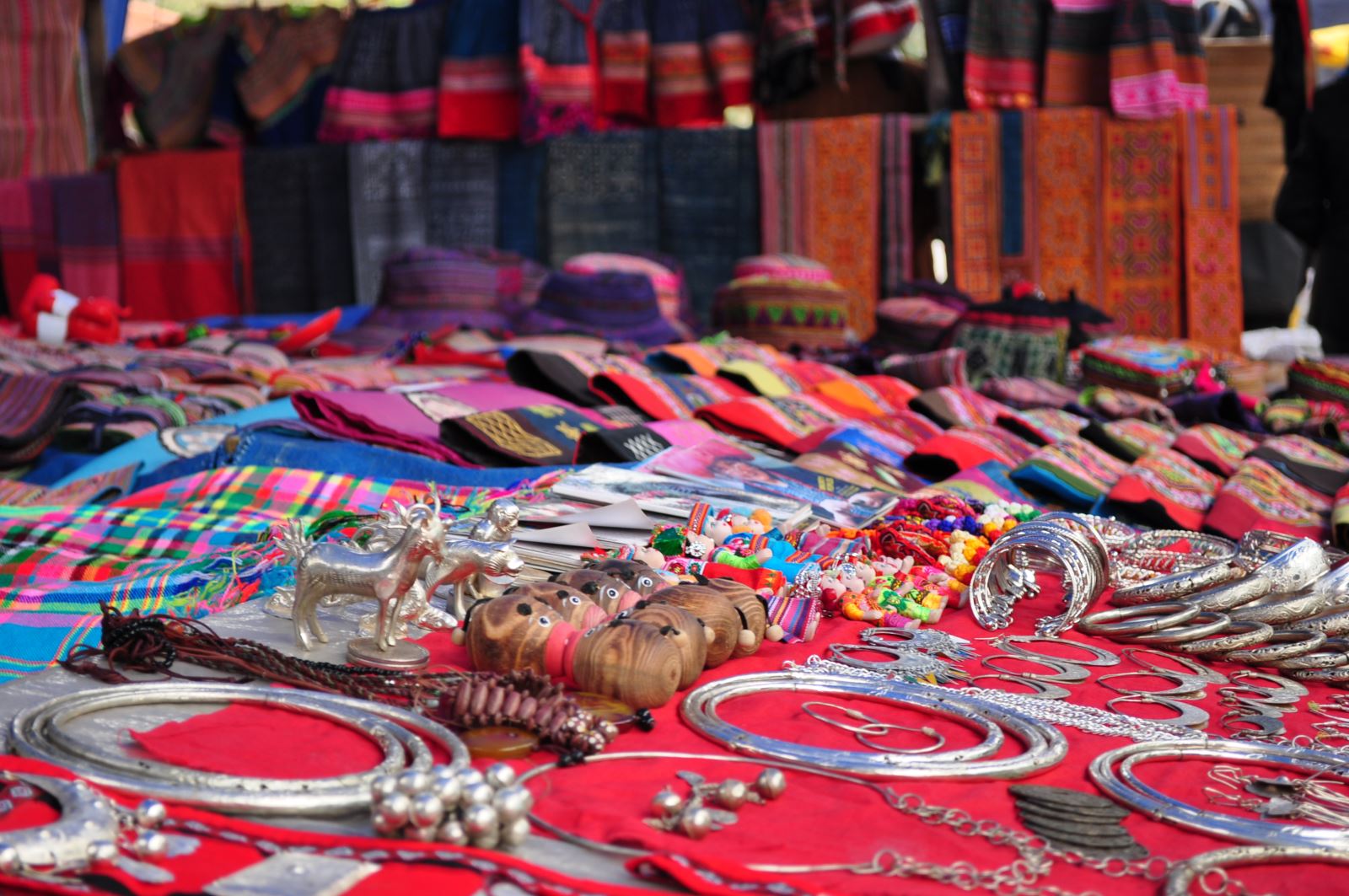 The silver bracelets are made quite exquisitely.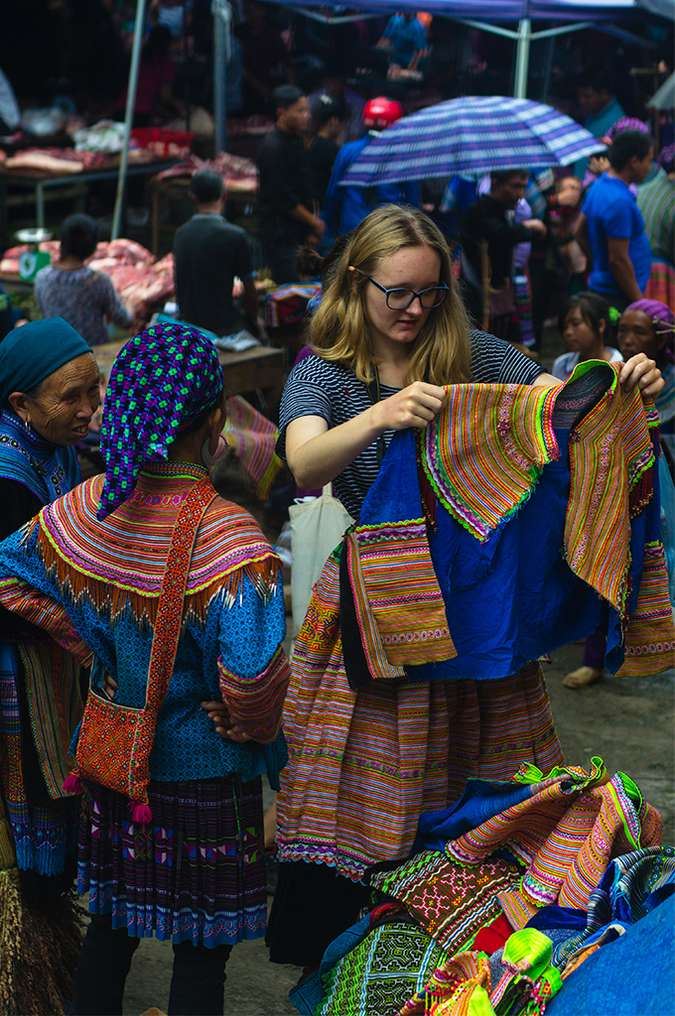 Bac Ha Market has become a tourist attraction for several years. Tour operators often bring guests from Sapa to play the market in the morning.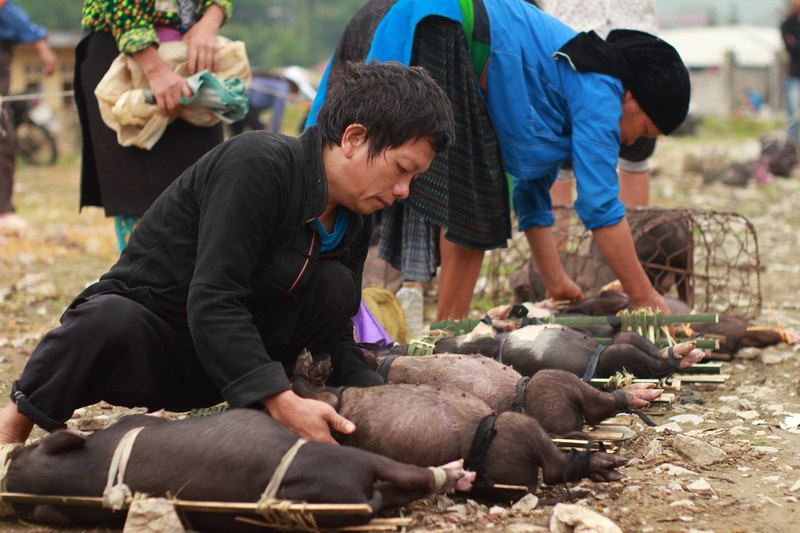 Going to the market here feels extremely exciting, no drag, no invitation, whoever "likes" the belly of something comes to exchange, buyers freely consider options, sellers are happy and enthusiastic.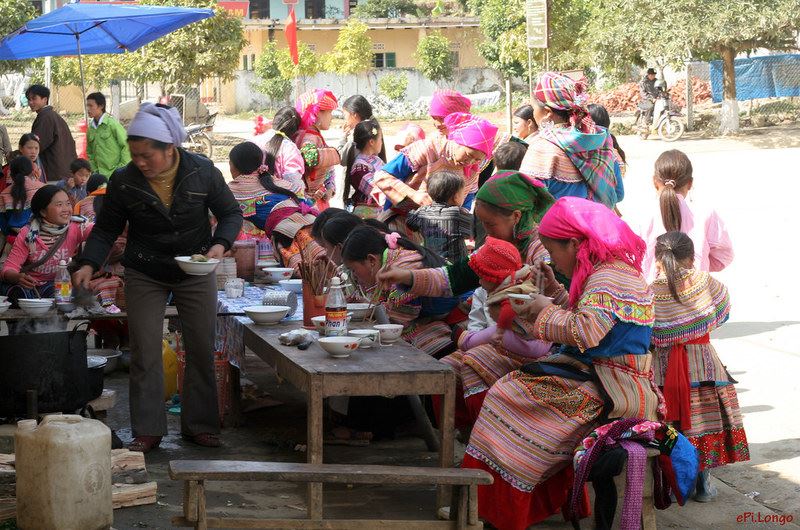 Thang try in Bac Ha feels quite easy to eat, although horse meat still has a throne taste, to better suit the taste of Kinh people, so the seller has a slight variation for most tourists.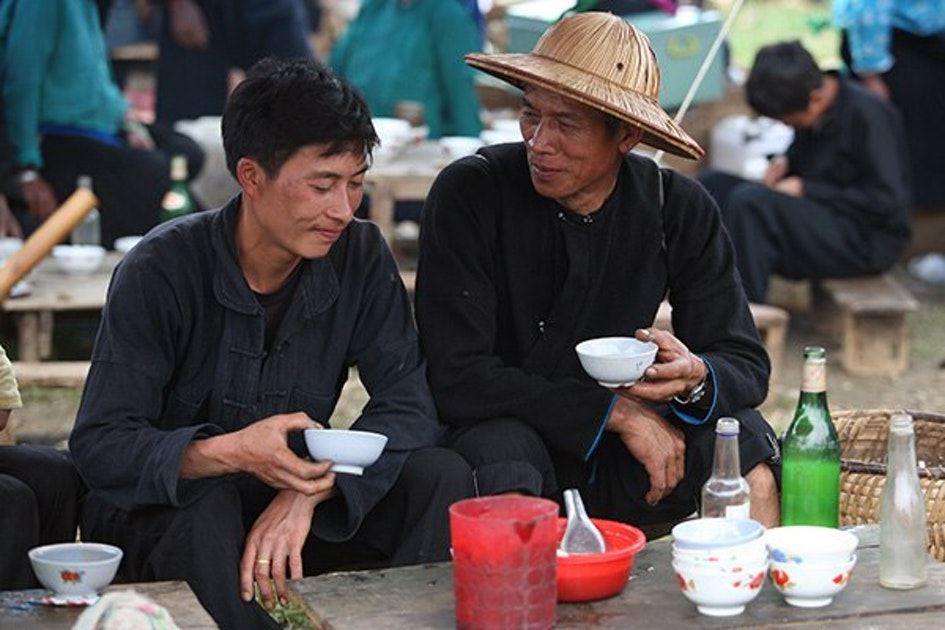 Bac Ha corn wine is famous throughout the region. The alcohol is highly concentrated, aromatic with corn. Many mothers and sisters bring wine to sell. At the end of the market, the husbands, drunk, rode home. Wives walk behind horsetails, images only available in highland markets.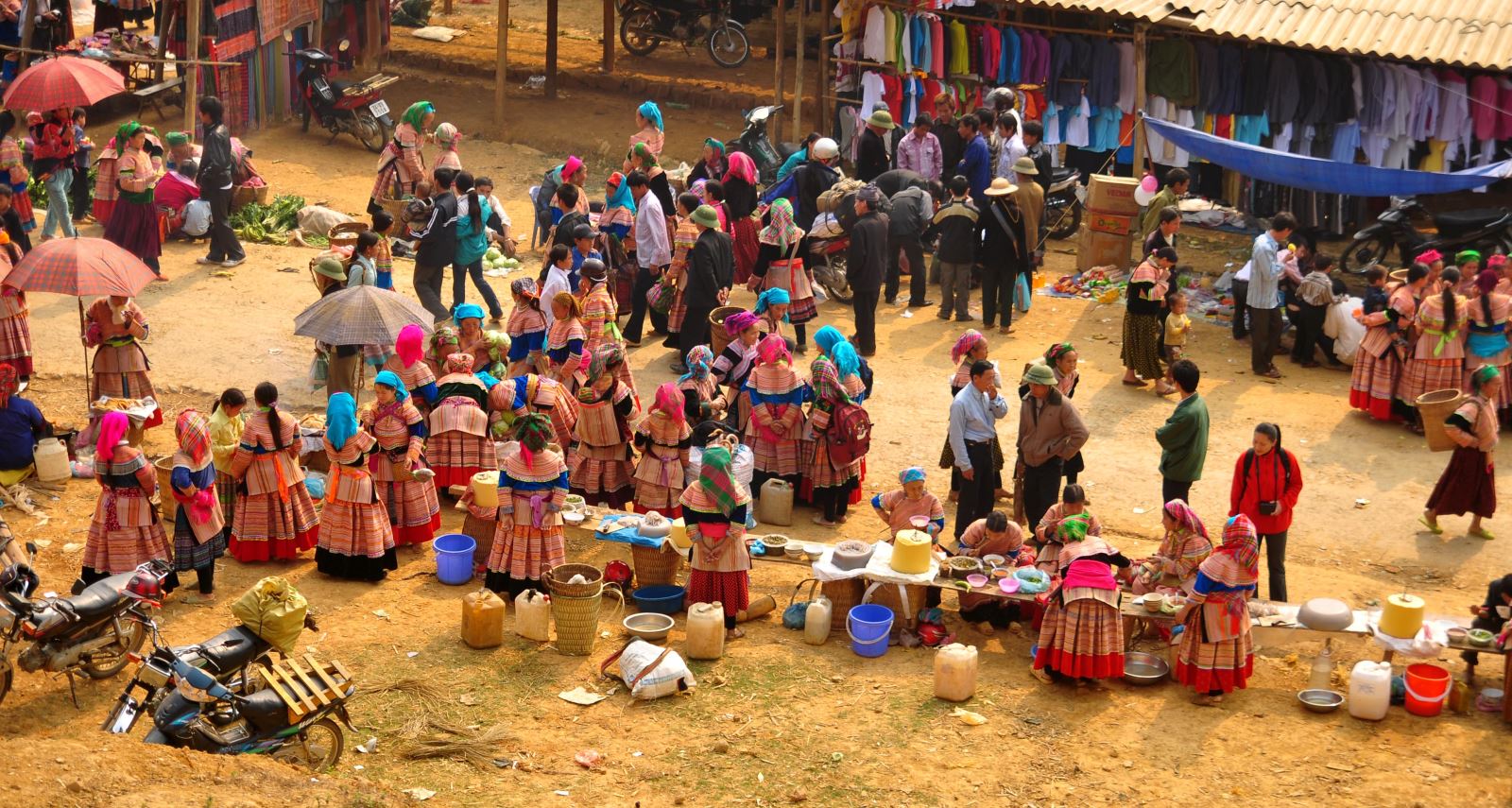 A few small notes
Bac Ha Market was held early Sunday morning until about 14:00 when it gradually dissipated.
There is a night market on Saturday evenings serving music and dance.
This area motels and hotels are quite many and crowded, extremely convenient, the price is not too different, ranging from 200,000 VND or more, you can completely choose for yourself a reasonable accommodation, right near the market.
Article and photo: Lam Linh