Balcony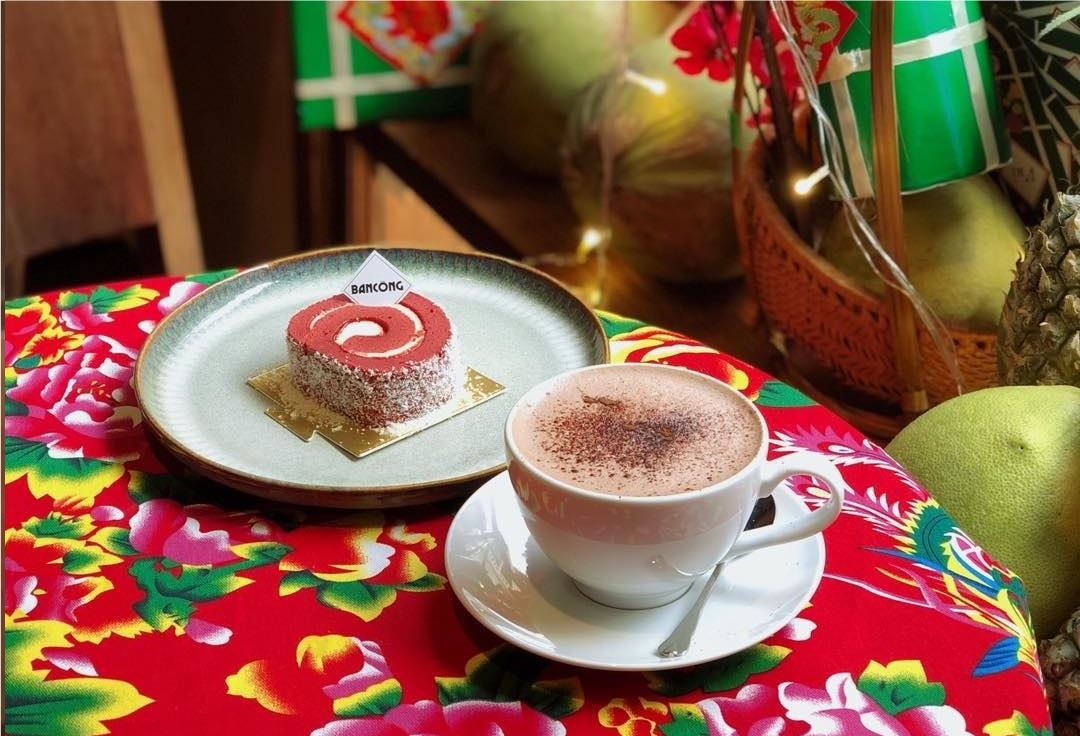 As an ancient café, the Balcony is located in a 3-storey old building in the heart of the old town, just a few minutes' walk from Sword Lake. The menu includes a variety of coffee, tea, pastries ... From $60,000 per item. The stairs in the restaurant are narrow but when entering each floor you will see a lot of beautiful space to take photos, sip drinks and chat. As the name implies, the upper floors of the restaurant have balconies for guests to sit and watch the old town in the first days of the New Year.
Address: No. 2 Dinh Liệt Street, Hoan Kiem District. Image: Café

All Day Coffee
Both of the restaurant's facilities are located on downtown streets that are convenient for people to date when traveling in the spring. All Day Coffee has many seats suitable for both couples and large groups of friends, family. With a gentle, luxurious style, the restaurant decorated with some details to bring the Tet atmosphere. Here in addition to drinks and pastries, the restaurant serves more salty dishes such as spaghetti, grilled beef sandwiches, sweet potatoes grilled cheese ... Drink price from 60,000 VND / dish, food from 90,000 VND / dish.
Address: No. 55 Hang Bún Street, Ba Dinh District and No. 37 Quang Trung Street, Hoan Kiem District.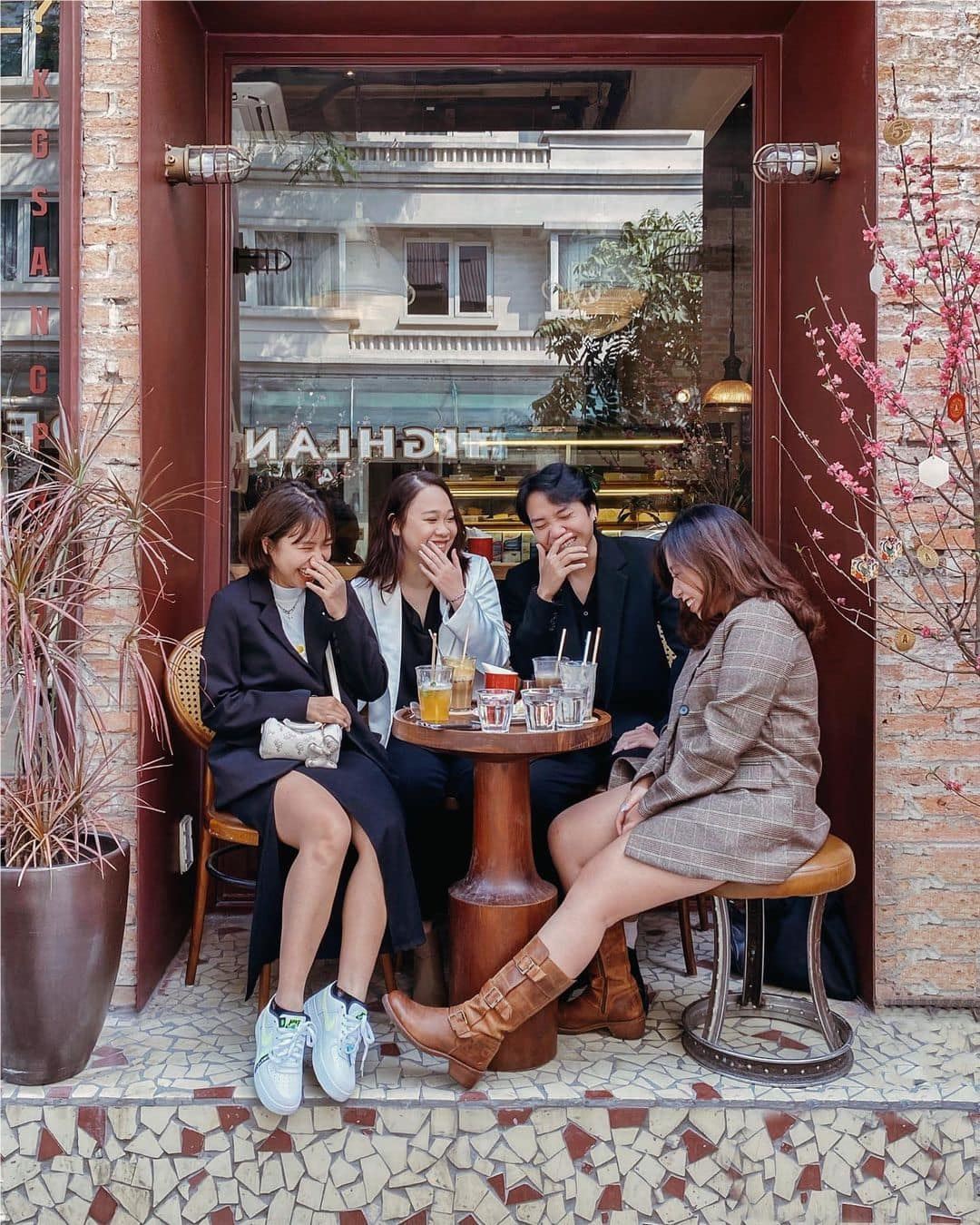 Image: Café
La Mensa
On the beautiful and quiet tong Tong Street, the restaurant stands out with light blue tones, modern but still brings harmony with the surrounding space. The restaurant has several seats in front, along with 4 floors inside the house. The seats are near the large glass window to create a view for guests, enjoying drinks and watching the peaceful street on Tet. The price of drinks at the restaurant from 35,000 VND / dish.
Address: No. 2 Tong Tong, Hoan Kiem District.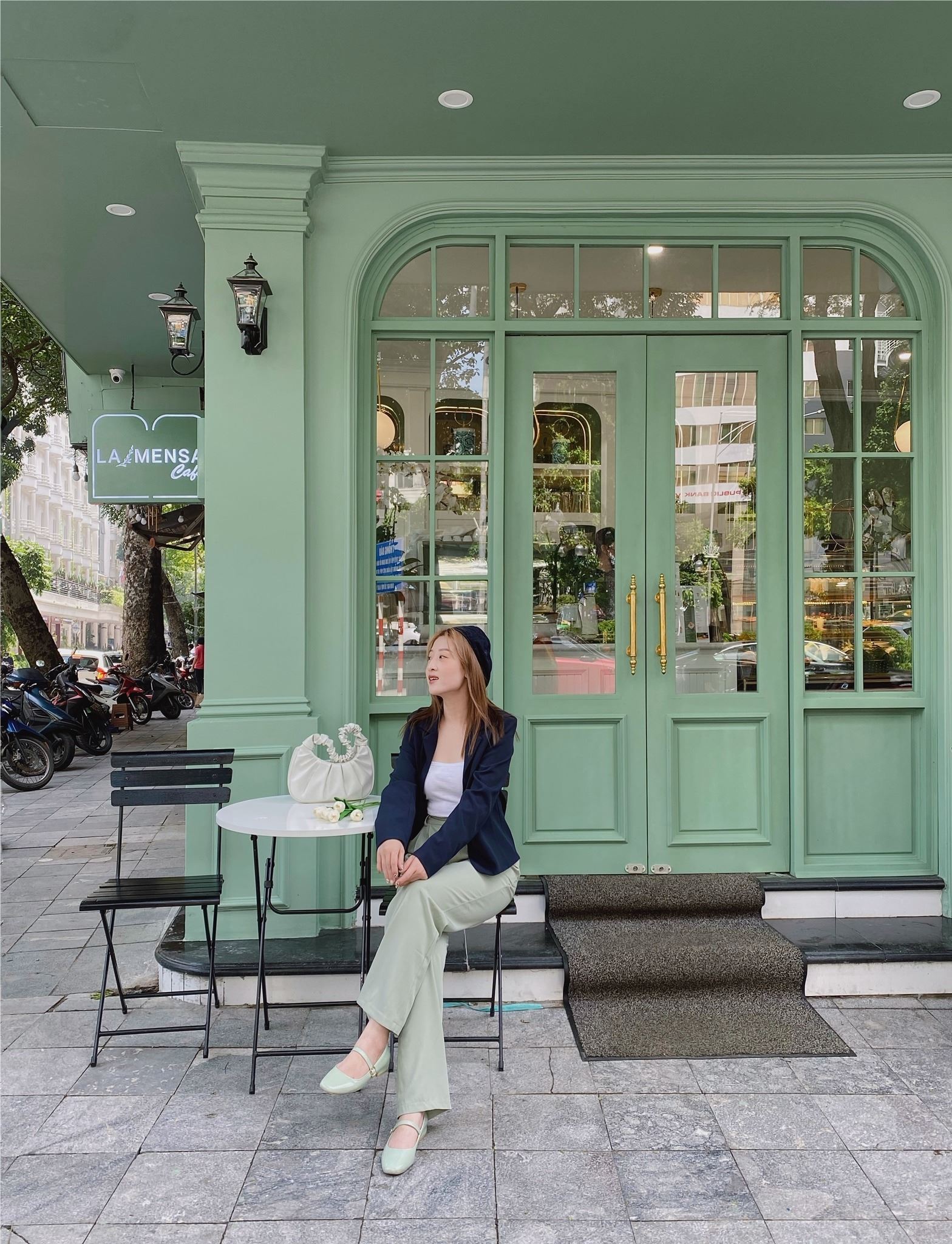 Image: Café
Manoir
Nestled in nguyen Gia Thieu street is deserted but Manoir still has attraction to young people, especially Tet because of the large space, airy, many seats. Both the façade and inside the shop are decorated in striking red and black tones. Especially, the 2nd floor of the restaurant is renovated with large bookshelves that look like an "ancient library" suitable for a place of love and work. If you need comfort, you should choose a balcony or first floor. Drinks and pastries here cost from 35,000 VND / dish.
Address: No. 1A Nguyen Gia Thieu, Hoan Kiem District. Image: Yao Mingyuan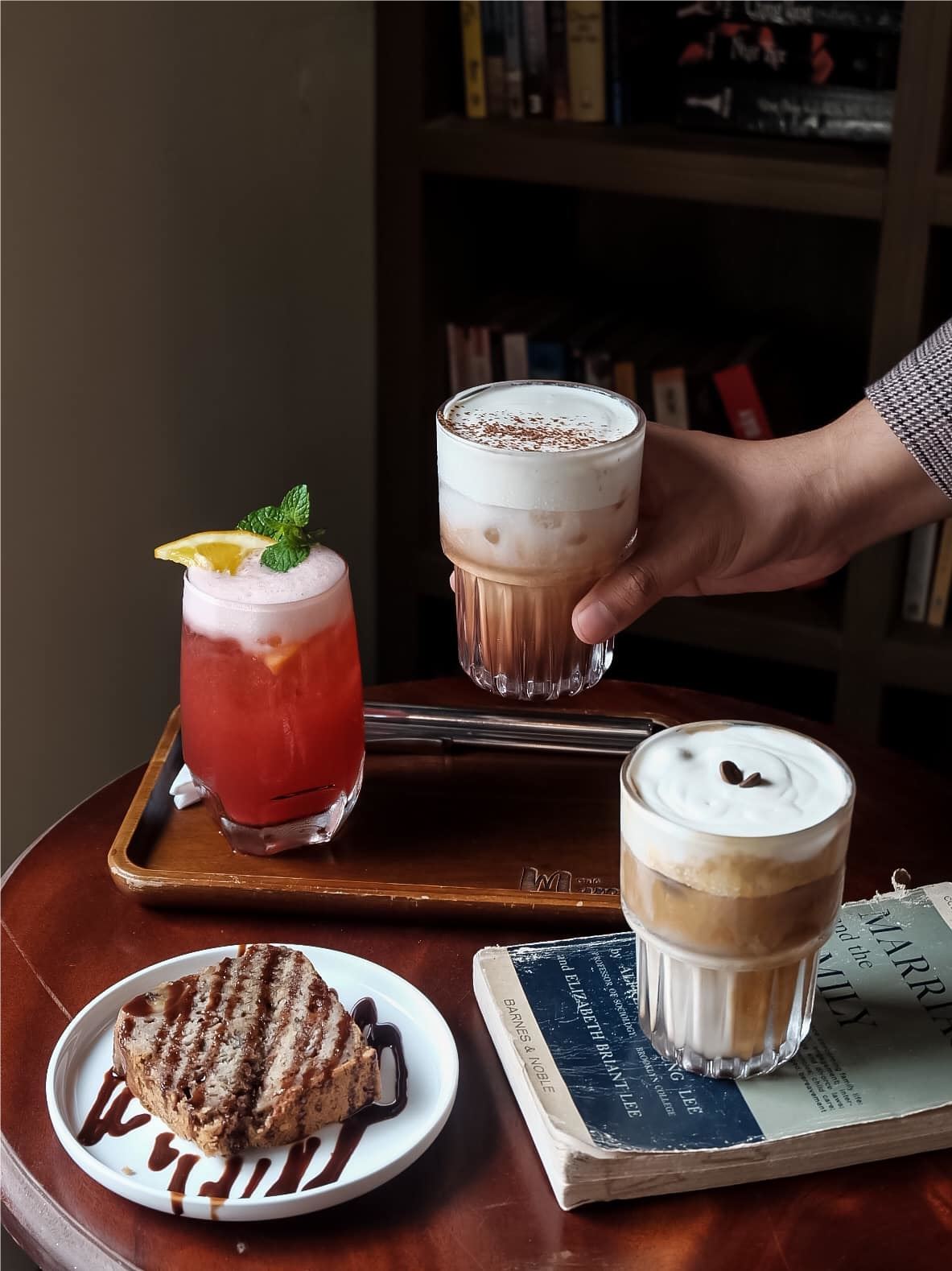 Gusto Coffee
Many diners liken this to a fairy garden with green space surrounded, the café is not only a place to date coffee but also a destination for bonsai lovers. In particular, Gusto Hoang Cau campus has a small yard on the 1st floor and stairs to the 2nd floor with trees growing closed to lead diners. The menu has all kinds of coffee, tea, juice ... From $35,000 per item.
Address: No. 18 lane 34 Hoang Cau and No. 6 Vu Ngoc Phan, Dong Da district. Photo: Le Ng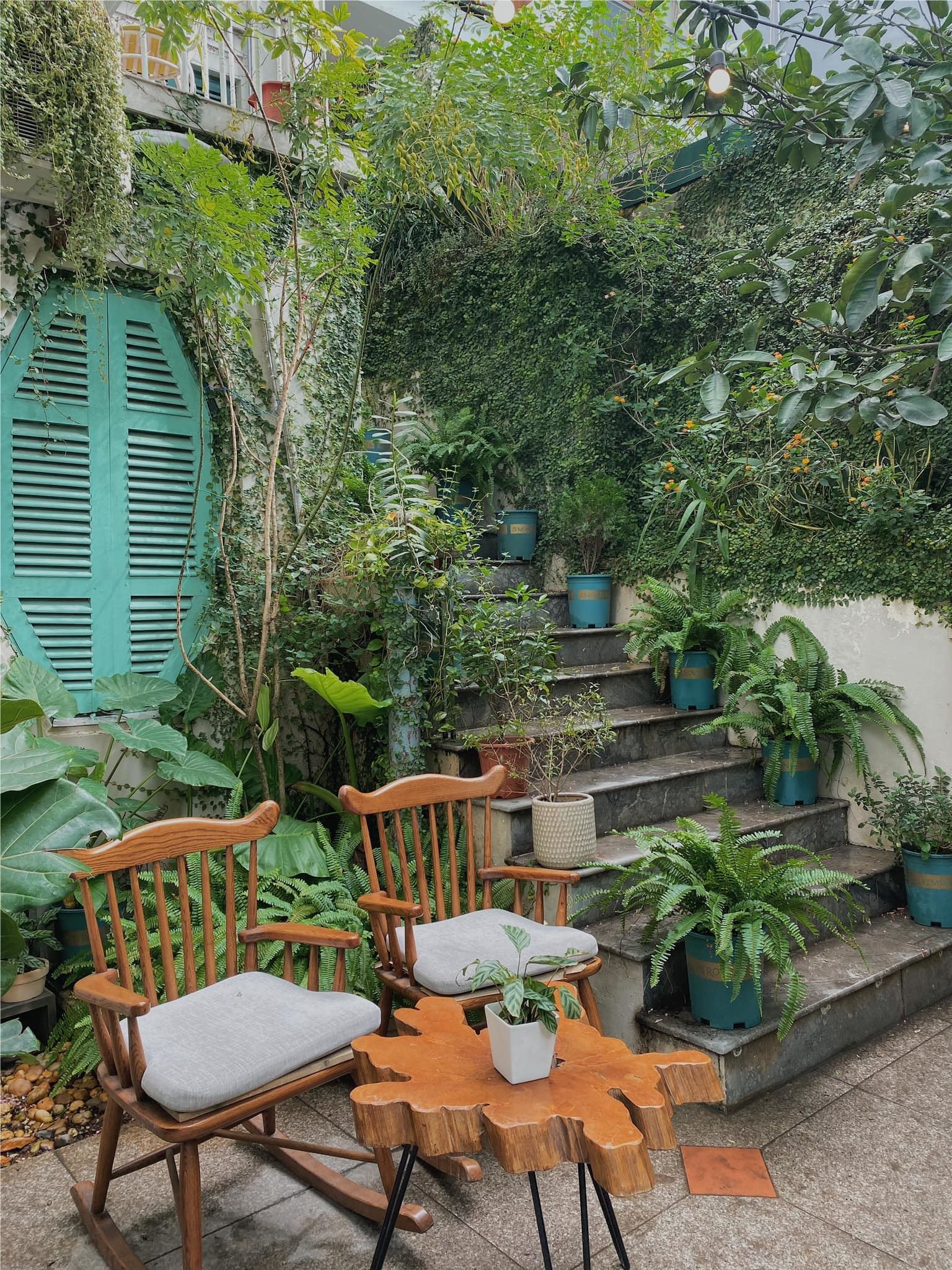 Papa's Dessert Cafe
The Western European-style café has a beautiful location near Hoang Cau Lake and Cat Linh - Ha Dong elevated tram station. Diners can choose to sit downstairs enjoying the green space or go to the 2nd floor and rooftop to see the lake as well as the new railway. The drinks of the restaurant are diverse with teas, coffee, smoothies, ice cream, pastries. Drinks from 38,000 VND/ dish.
Address: No. 40, Mai Anh Tuan, Dong Da district. Image: Nguyen Manh Duong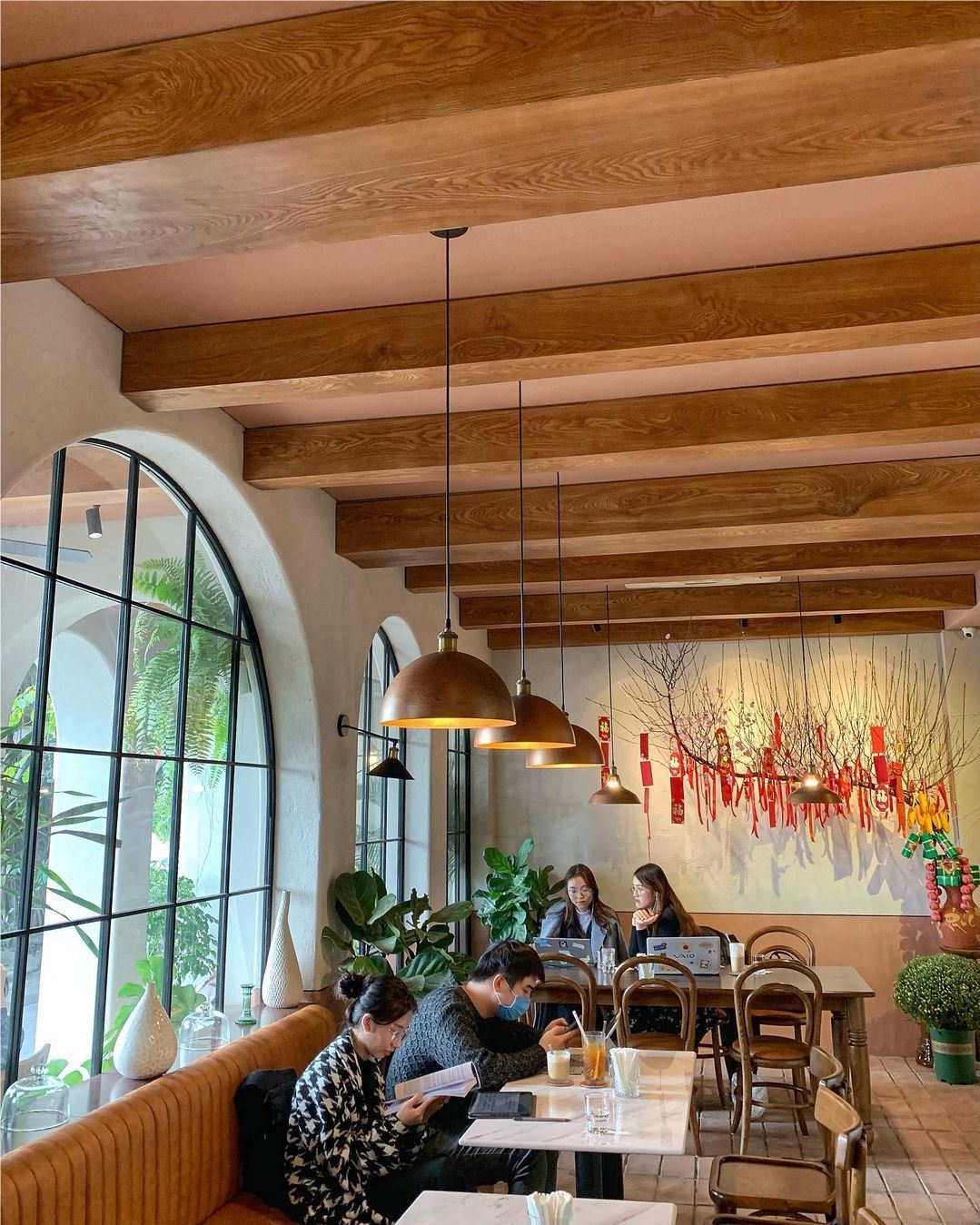 Chin Chan Coffee Shop
Chin Chan is a lovely, anime café (Japanese cartoons) suitable for lovers of Ghibli Studio's works. The shop has many trees, decorating each small corner according to the anime theme with murals, flowers, tables and chairs ... Lots of light colors. Drinks here cost from 20,000 VND / dish.
Address: No. 5 no. 81, Lane 310, Nghi Taym Street, Tay Ho District. Image: Yao Mingyuan
According to VnE