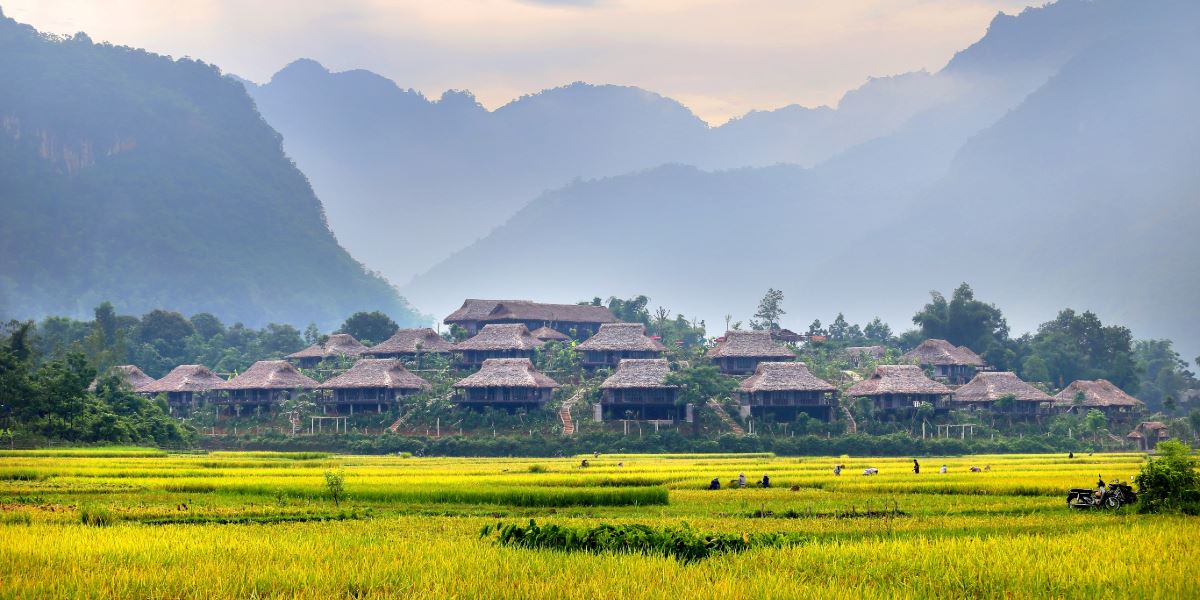 Hoa Binh province requires people arriving/returning from areas and localities with Covid-19 epidemics and implementing social distancing under directive 16 to have a negative test result by RT-PCR method within 72 hours. For people arriving/returning from the remaining areas and localities, results are accepted by rapid antigen test or RT-PCR within 72 hours.
Serena Resort Kim Boi (São Bay commune, Kim Boi district) welcomed guests inside and outside the province. The resort has an isolated location embraced by Que Mountain, Boi River and is 20 km from the residential area. With a space of 30 hectares, this place is mainly flower gardens, trees, lawns, rivers and lakes, in addition to an onsen area with direct molten mineral water. Here, guests can also stay in separate and self-contained rooms for safety.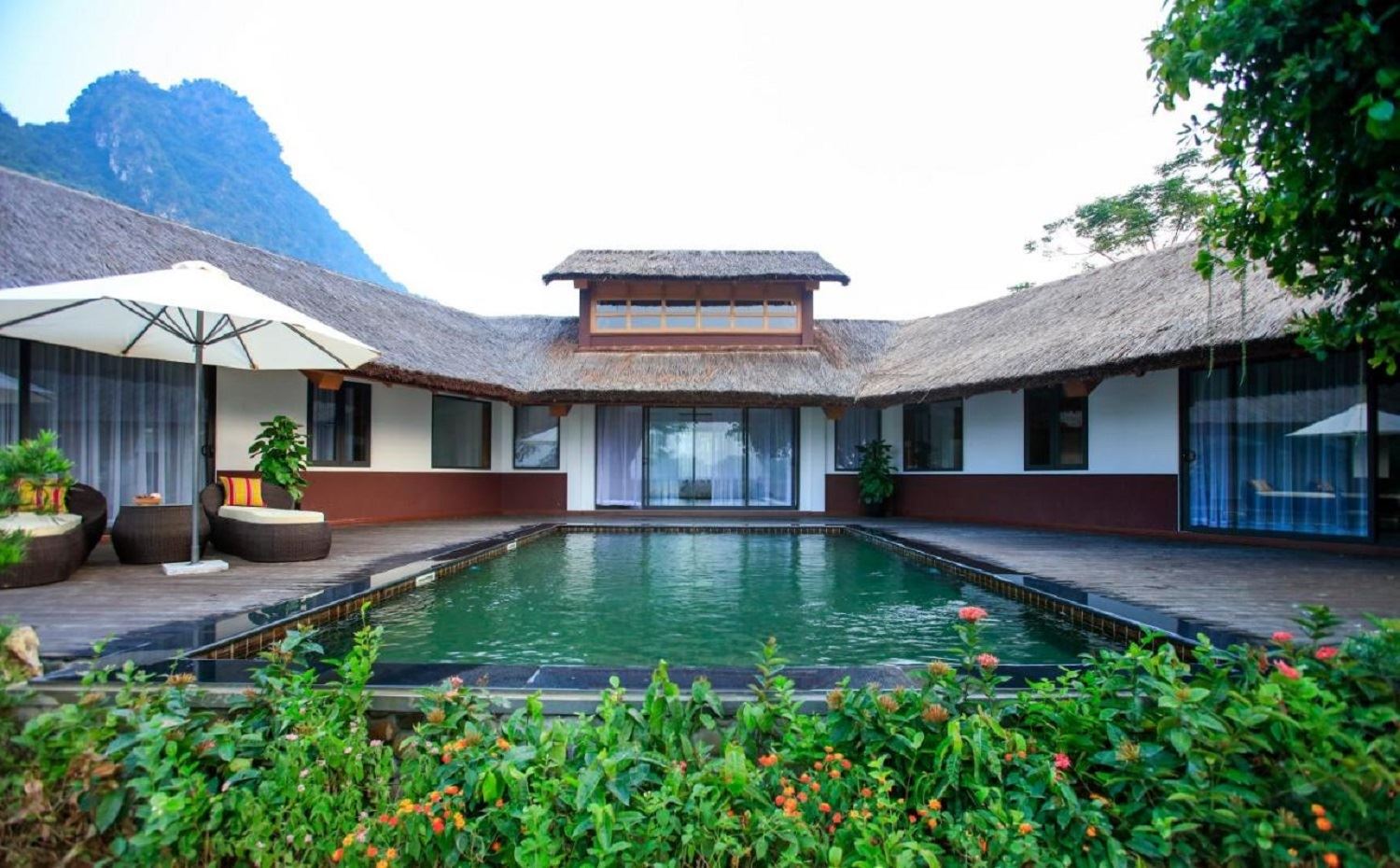 Grand Suite room is 180 m2, with 2 bedrooms and private swimming pool, suitable for families or groups of 4 friends of Serena Resort Kim Boi.
From 22/9, Avana Retreat Panh village, Mai Chau (Hoa Binh) reopened. Sharing the cost of Covid-19 testing, the resort gives guests a "Welcome Back Gift" voucher, in which 1,000,000 VND is given for culinary services/room, with one-bedroom classes and 2 million VND for culinary services/room, with 2-bedroom Senna room class. The promotion is valid until the period of 22/9 to 31/10.
Staying from secluded villas along the hillside, guests can enjoy the fresh air, listen to the birds sing and catch the clouds rushing into the doorway. From the balcony of the room is a view of the valley with terraced fields, forests or streams.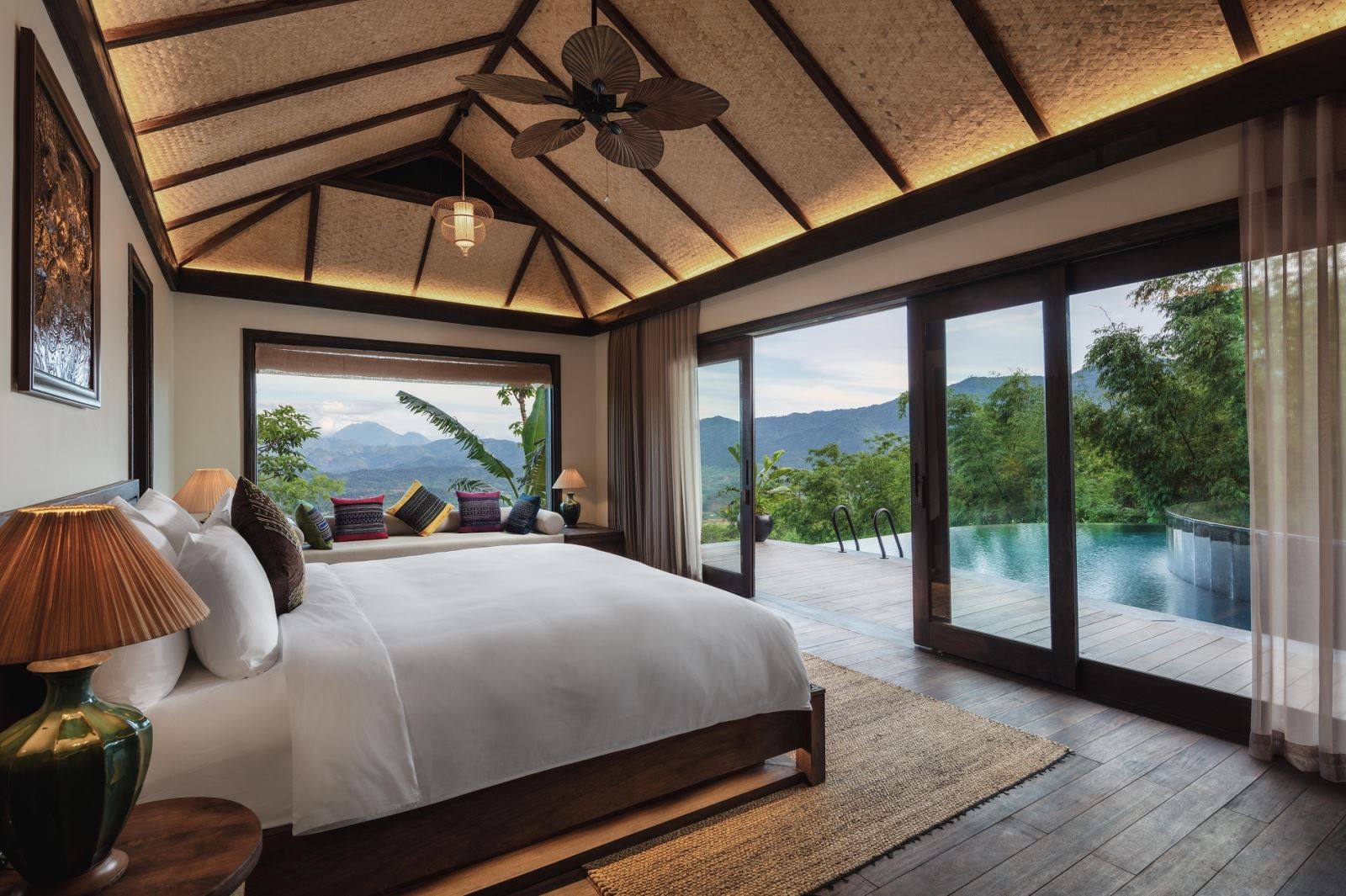 A bedroom in harmony with the nature of Avana Retreat
Mai Chau Hideaway (Lun stream, Mai Chau, Hoa Binh) reopened on 25/9. The resort offers one beverage unit (mineral water, soft drinks, beer) per user when booking culinary services at the resort's restaurant. In addition, visitors can use the infinity pool overlooking Hoa Binh Lake for free, bicycles, bamboo rafting, Yoga mats.
The resort is isolated on a peninsula next to Hoa Binh Lake, so guests are guaranteed privacy and safety. In any space, visitors can see the panoramic view of the lake bed, listen to the murmur of forest trees and experience 4 seasons in one day.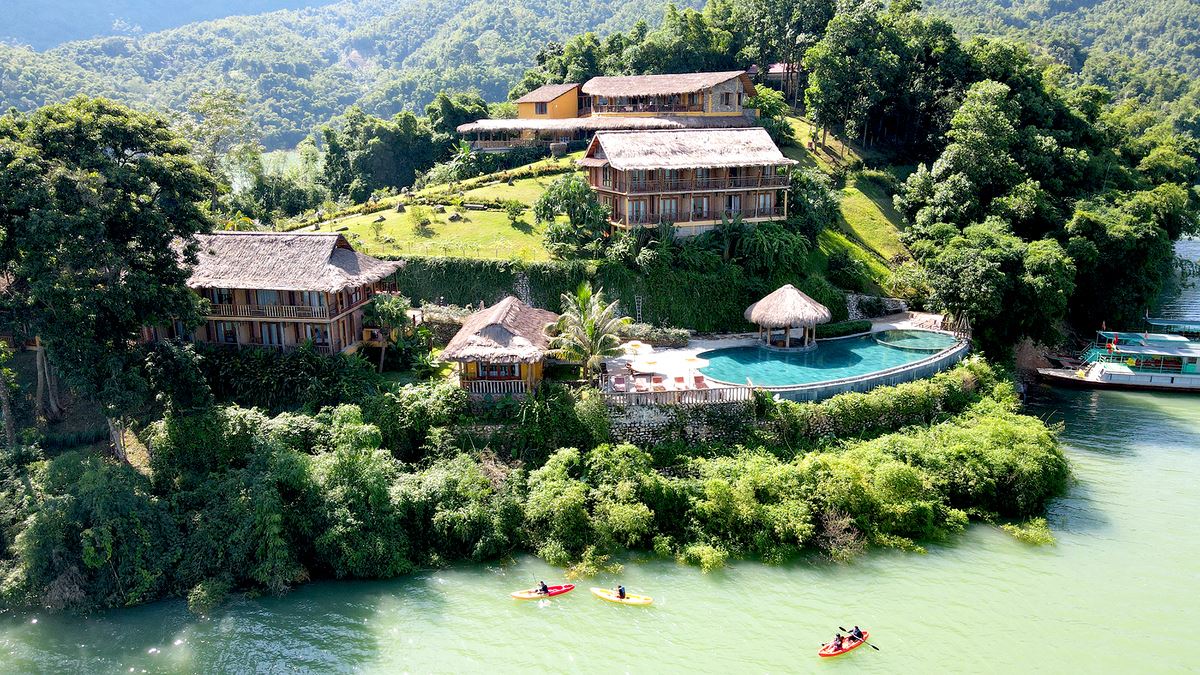 The isolated space of Mai Chau Hideaway
Reopened on Sept. 25, Mai Chau Ecolodge (Na Chieng, Na Phon, Mai Chau) apply many promotions to all 5 room classes Superior, Junior, Deluxe, Suite, Presiden VIP. Room rates range from 1,100,000 VND/night to 2,300,000 VND/night for weekdays. The 6th and 7th nights cost from 1,400,000 VND to 3,500,000 VND. The resort is also known as "The ancient village of Thai people" with the style of building each house separately, associated with nature, environmental protection. The road to the resort weaves through rice fields that are maturing golden. Here visitors will enjoy the peaceful space of a countryside without smoke, bustle and only the sound of children and rice harvesters in the sprawling fields.
The staff in the resort are all people in Mai Chau valley or nearby villages, seemingly shy but friendly and charming. This is also a plus point of the resort for visitors.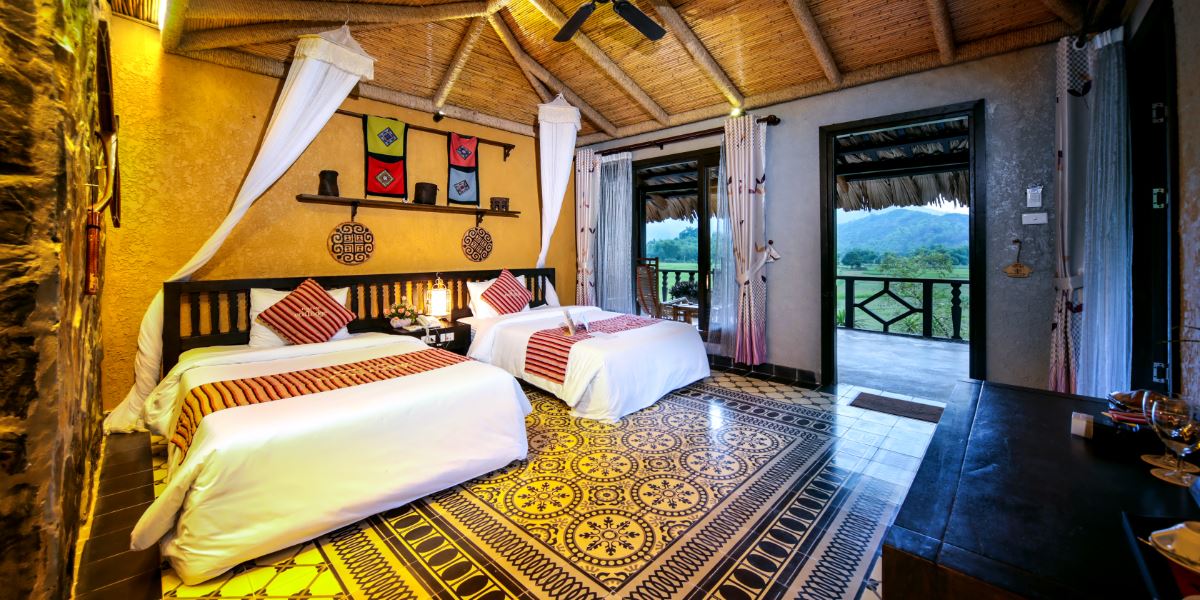 A room of Maichau Ecolodge
Article: VnE