Chika Farm
This is a model of a farm combined with a café that has just been in operation since the end of 2021 but has attracted a lot of visitors, especially families with young children.
Chika Farm impresses with the scenery likened to farms in the romantic European countryside with bright red wooden houses on green lawns, sheep and alpaca breeding areas, coffee areas,... Here, you and your children will have the opportunity to visit, learn about the natural world and feed sheep, goats, rabbits, ducks and camels.
Address: Da Quy village, Xuan Tho commune, Da Lat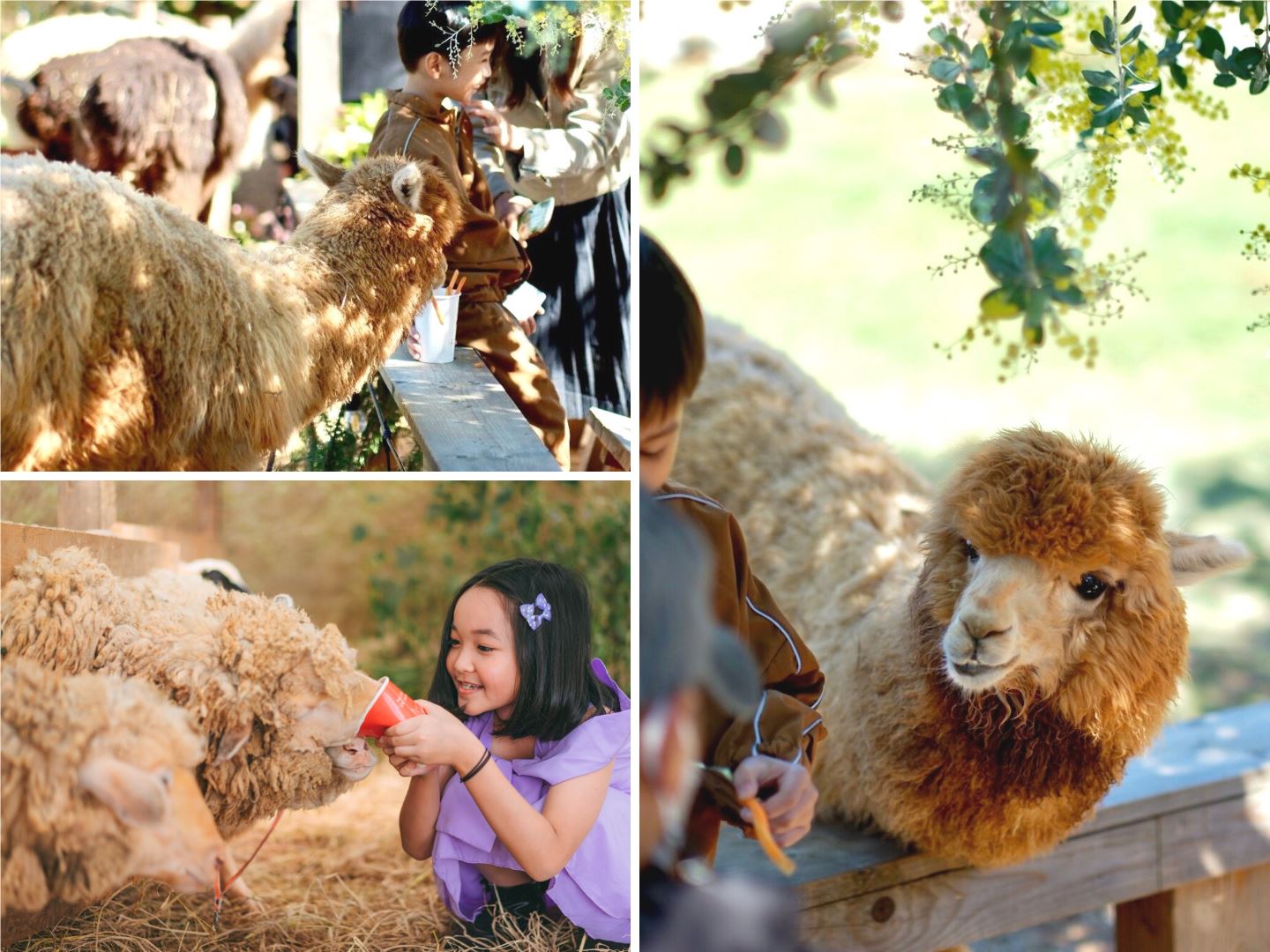 Photo: Chika Form
Zoodoo
About 35 km from the center of Dalat city, Zoodoo is a zoo model combining cafes, snacks, camping located in pine forests. It raises many different animals such as sheep, kangaroos, ponies, ferrets, bears and cats, birds,... Besides visiting the zoo, you can enjoy the space with the camping area that already has tents, firewood, stoves, toilets.
With a large space, with a thoughtful guide, families with young children should let children come here so that they can be close and play with lovely animals.
Address: sub-section 94a, Da Nhim commune, Luoyang district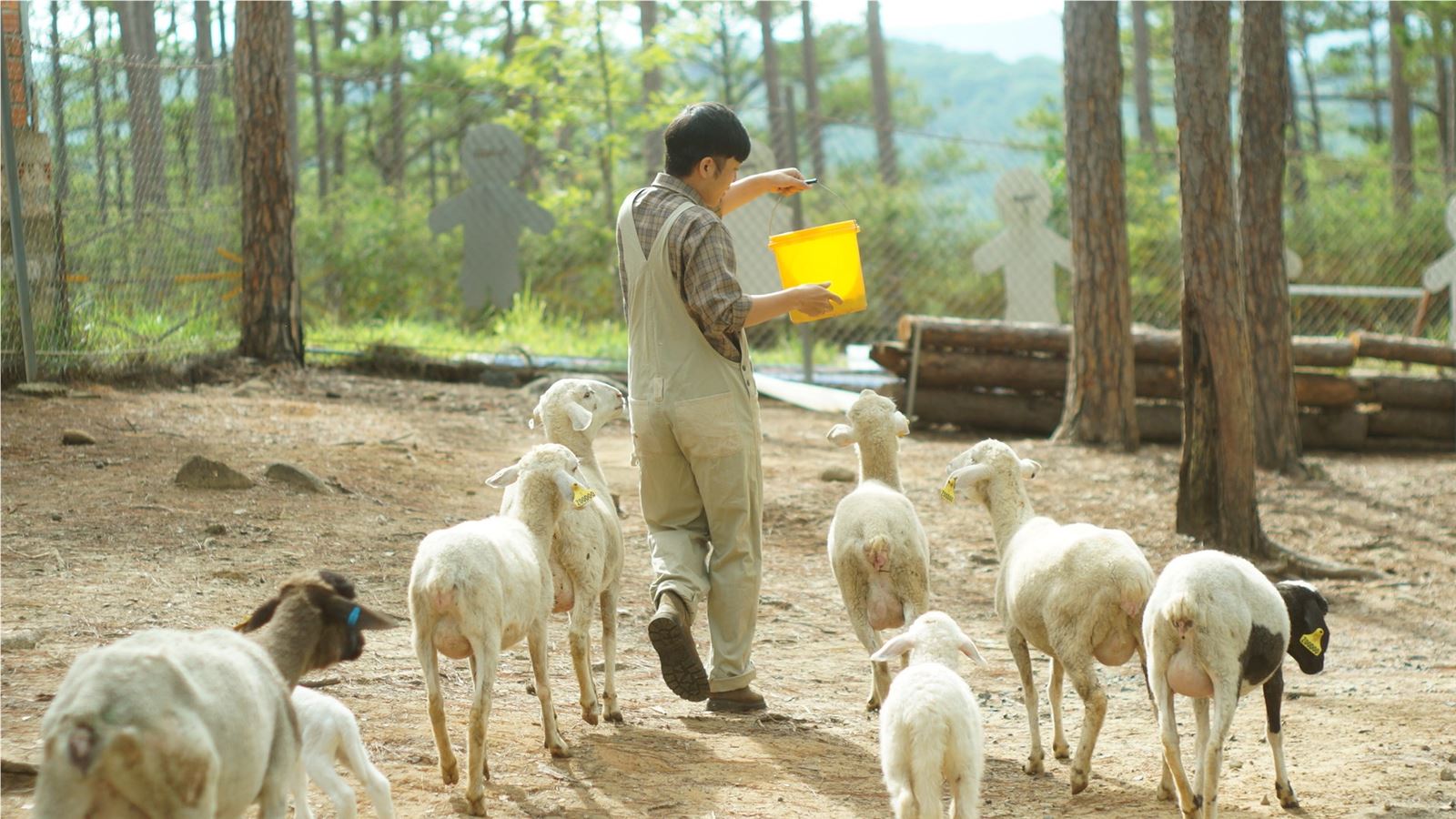 Photo: Zoodoo
Nông trại Cún - Puppy Farm
Dog Farm is an ideal tourist destination for those who love animals. There are nearly 100 dogs of corgi, alaska, husky types,... In addition, the farm also has a tomato garden grown in a greenhouse, a high-tech strawberry garden, a flower garden of all kinds for visitors to visit, take photos, experience fruit picking and enjoy.
Address: Camly Street, Mang Lin Village, Ward 7, Da Lat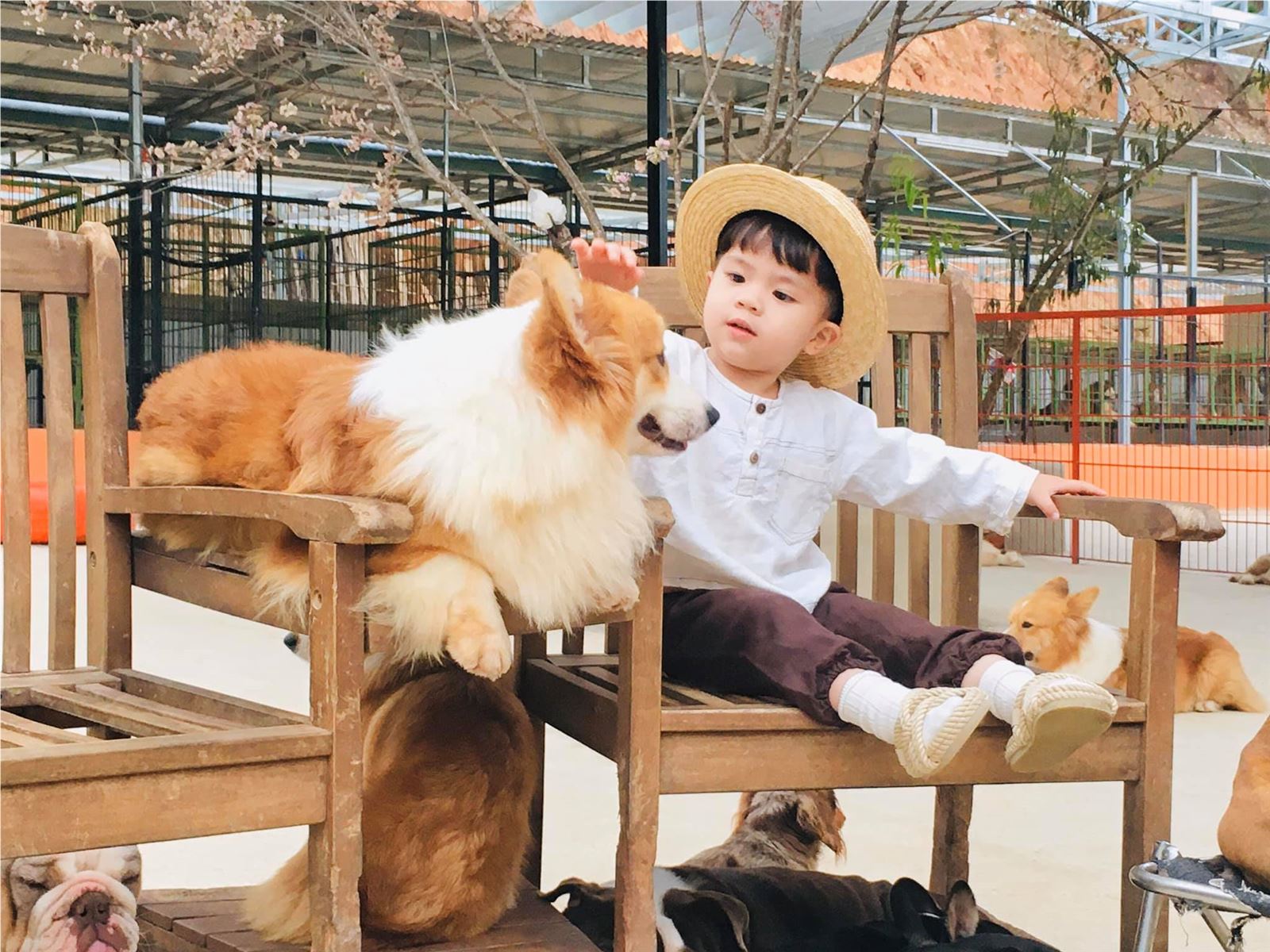 Photo: Dog Farm
Bunny Hill Farm & Homestay
Combining agricultural tourism and homestay services, when coming to Bunny, you can both visit, have fun, and have a convenient place to stay. The resort includes a model garden and pond with a variety of clean foods (strawberries, artichokes, chickens, ducks, fish) and restaurants, cafes, campfire areas.
The children are extremely passionate about Bunny because when they come here, they will be able to participate in the program to experience a day of farming with many activities such as collecting vegetables, climbing hills for rabbits, pigs to eat, catching chickens, cooking, enjoying specialties.
Address: 521 Tu Phuoc Street, Ward 11, Trai Mat, Da Lat
Photo: Bunny Hill Farm & Homestay
Nobi Town
Entering Nobi Town, children will feel like they are lost in the world of Doraemon mechanical cats, visit Nobita's house, walk in the football field, discover familiar hallows.
This place, in addition to being a check-in photo spot for fans of the Doraemon manga, also operates a homestay service for overnight guests, experiencing the life of young Nobita. Homestay is built and focuses on every detail such as 3 cement pipes, roof, wall, decorative colors ... In particular, the rooms here are built close to each other like the living quarters of the characters in the story.
Address: 30/36 Nam Ho Street (Near Nam Ho Primary School), Ward 11, Da Lat
Photo: Nobi Town