Sticky rice
This is a typical dish of Lang Son, made from palm leaves and fragrant glutinous rice. Depending on the region, the third ingredient is ash of rice straw and dried banana leaves.
The processor will mix the pounded leaves and ash, then crumple with clean water and filter the residue, then add glutinous rice to soak for about 6 hours and then remove it. The rice grains at this time are the same color as pea flowers. Then, put the rice in a sticky rice bowl and cook it after mixing the rice with a little white wine. Cook for about an hour, the dish will be finished, both supple and fragrant with glutinous rice, and purple. It is more delicious if visitors eat sticky rice with chicken or peanut salt.
In the steppe area of Dong Lam in Huu Lien, Huu Lung almost every house grows rosehip trees. Not only serving daily meals, Tet holidays, but sticky rice is also used to treat guests far away. Huu Lien carnation has both the fragrant gummy taste of glutinous rice and the beautiful purple color.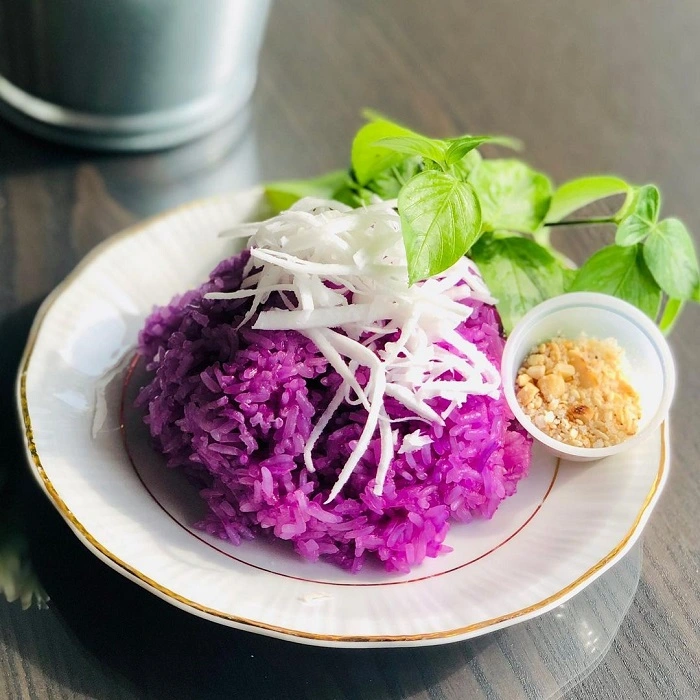 Stitches of humiliation
Be traditional dishes of the Tay and Nung ethnic groups, stitched humiliation are indispensable when entertaining guests or on important occasions such as weddings, weddings, banquets.
Ingredients for humiliation stitching include pork belly, shiitake mushrooms, myrrh, minced lean meat, five flavors ... through the skillful hands of the people of Lang has produced a rich, fragrant and soft stitch, eating the meat as if melting in the mouth. There is a sophisticated processing process, so to make this dish, the cook sometimes takes half a day. Many restaurants in Lang Son serve this famous dish such as Minh Quang, Trung Xuan, the food court of Dong Kinh Market ...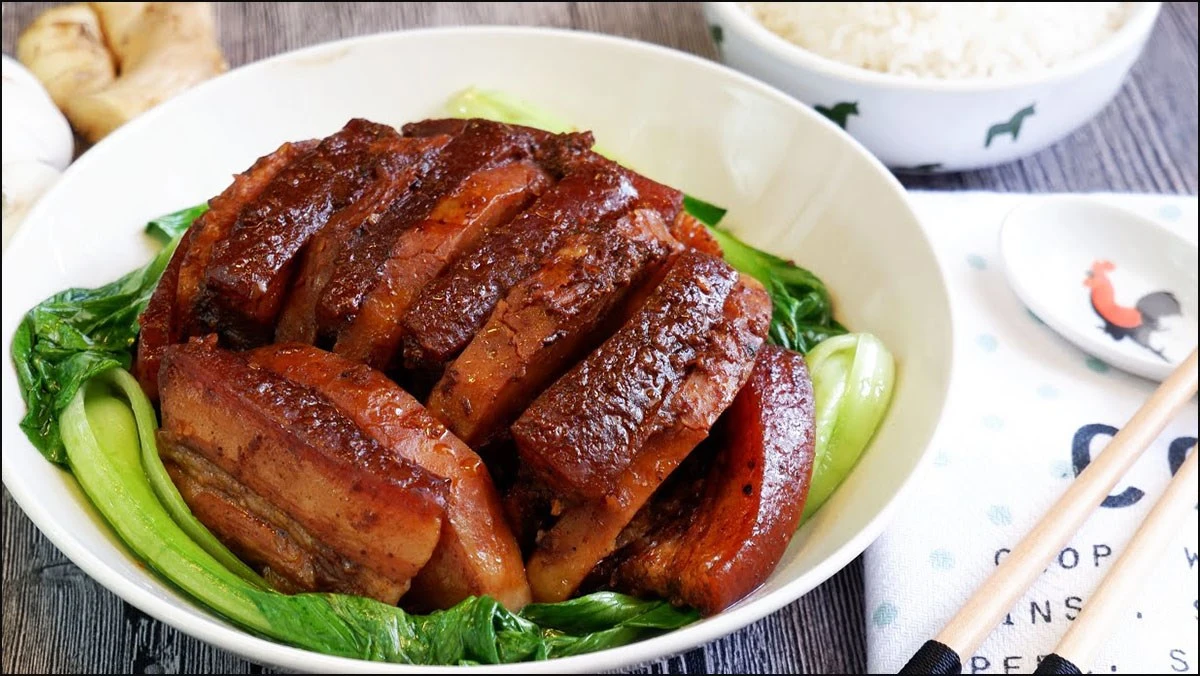 Pumpkin pie
Pumpkin pie has pumpkin and glutinous flour as its main ingredients. In addition, depending on the taste of each region, pumpkin pie has green bean filling added for a more delicious taste. How to make a cake is not too complicated. The pumpkin is steamed, peeled, pureed and kneaded with glutinous flour, the longer it is kneaded, the smoother and tastier the cake. Then squeeze out a handful of flour that fits your hand, wrap it with banana leaves and then take the cake to steam. Lang Son pumpkin cake is not only attractive with its eye-catching golden appearance but also very delicious with the cool sweetness of pumpkin, the fatty taste of green beans.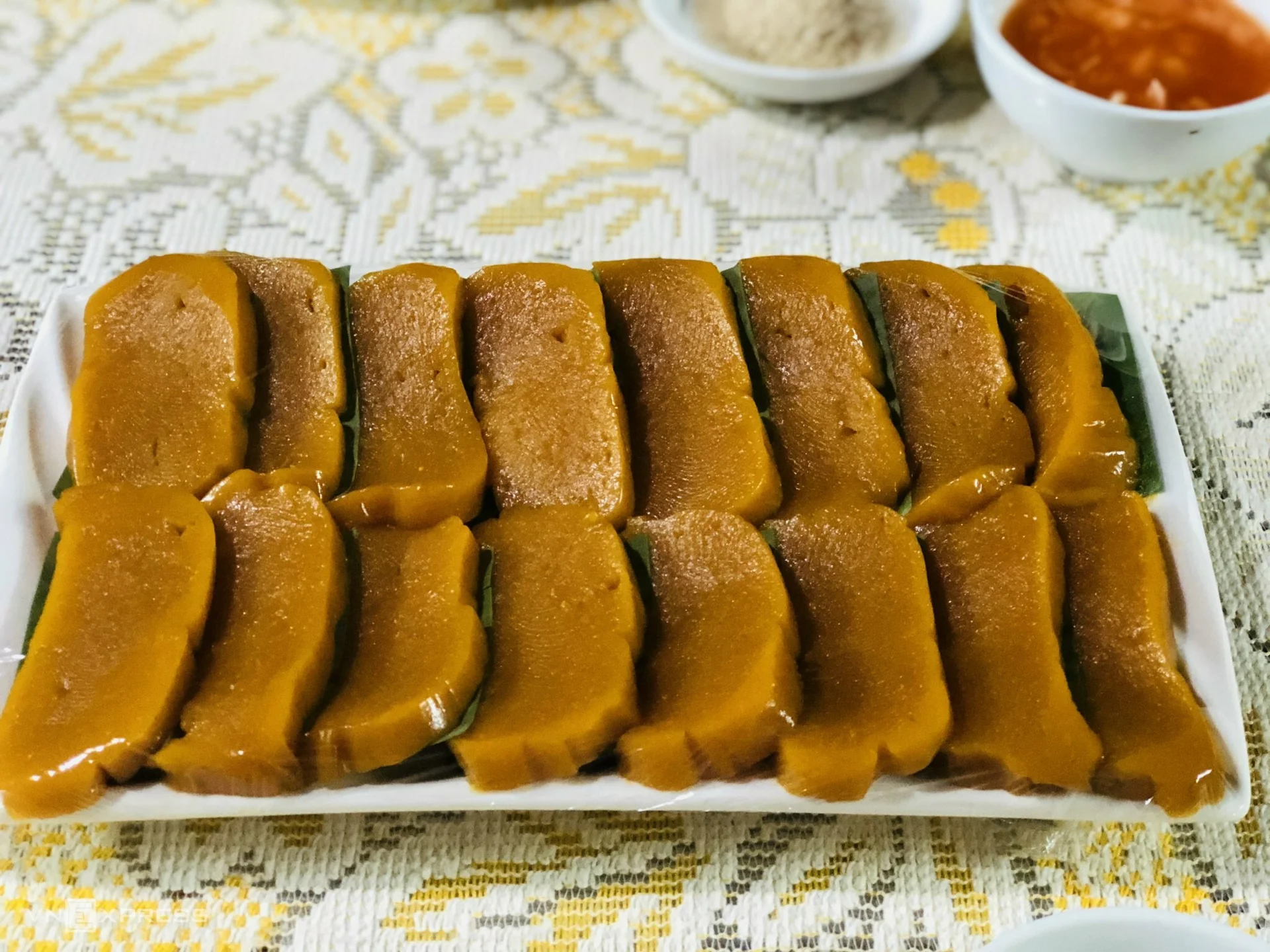 Black pancake
As a specialty of Lang, black rice cakes are eaten the most by people during Tet. The cake is made from glutinous rice and ash of glutinous straw, creating a special delicious flavor. The difference of black rice cake is that there is more cardamom in the filling, creating a typical aroma of mountains and forests. In addition to the usual boiled black rice cakes, visitors can enjoy black rice cakes grilled on a charcoal stove until the aroma of glutinous rice, cardamom and fatty meat appears.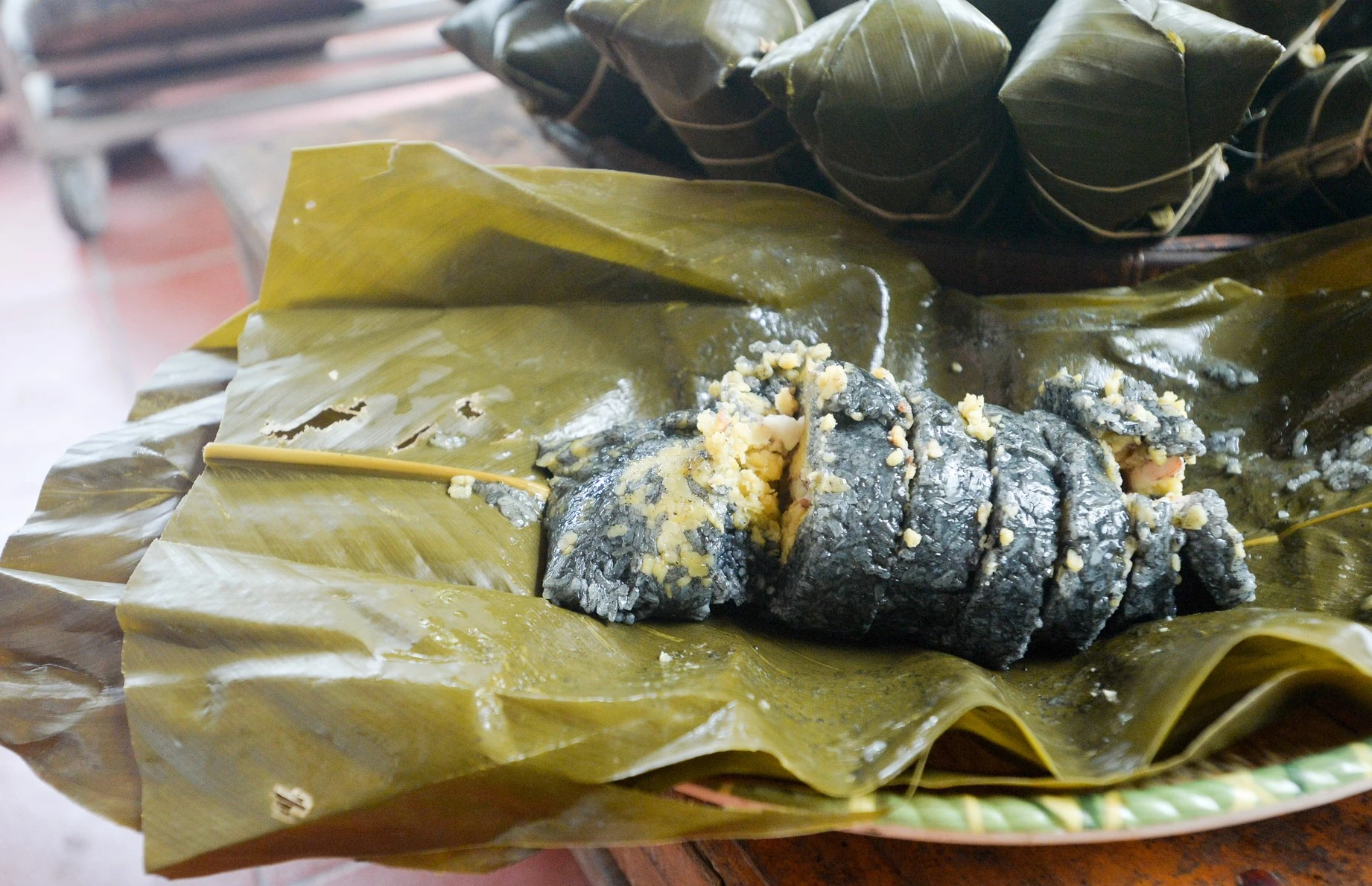 Rock snails
Stone snails are available only in the rainy season, in the range of 4-8 months. Stone snails live in high mountains, eat leaves, moss and even herbs, therefore snails contain many nutrients. To talk about delicious stone snails in Lang Son, Huu Lien must be mentioned, every season, people here climb high mountains to catch stone snails to make dishes. Huu Lien snails are large and beautiful, the meat has a fragrant, crispy and chewy taste served with a very delicious chili ginger dipping sauce. This ingredient can prepare many attractive dishes such as boiled, steamed ginger, steamed lemongrass, stir-fried leaves ,... But lemongrass steamed stone snails are still the most popular.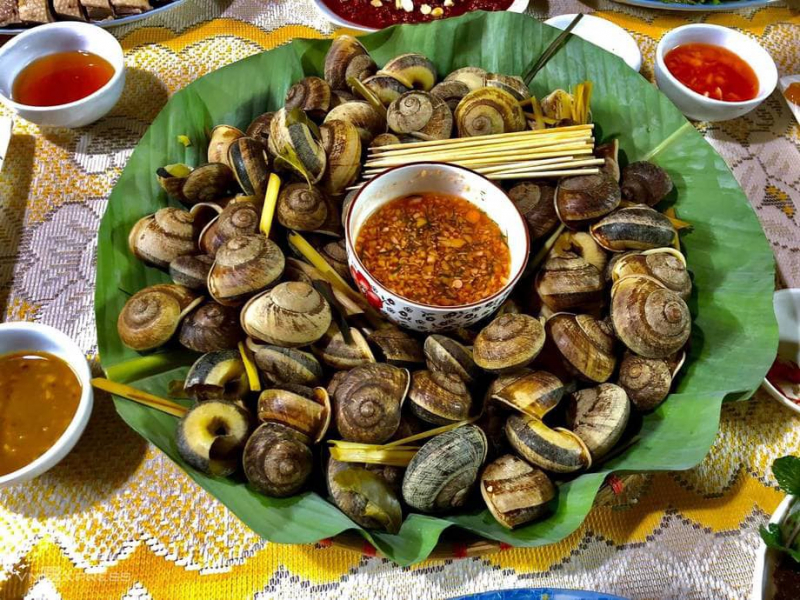 Sour noodle soup
Pho chua is a delicacy Lang Son loved by many tourists, with extremely attractive taste. Lang Son sour pho consists of 2 main parts: dry part and water part. The dry part includes supple, chewy pho cakes, char siu, cucumbers, roasted peanuts, sweet potato chips, dried onions, herbs; The water part consists of semolina, garlic, vinegar, sugar. 2 parts are mixed well for a delicate, sweet flavor to eat without feeling cloying.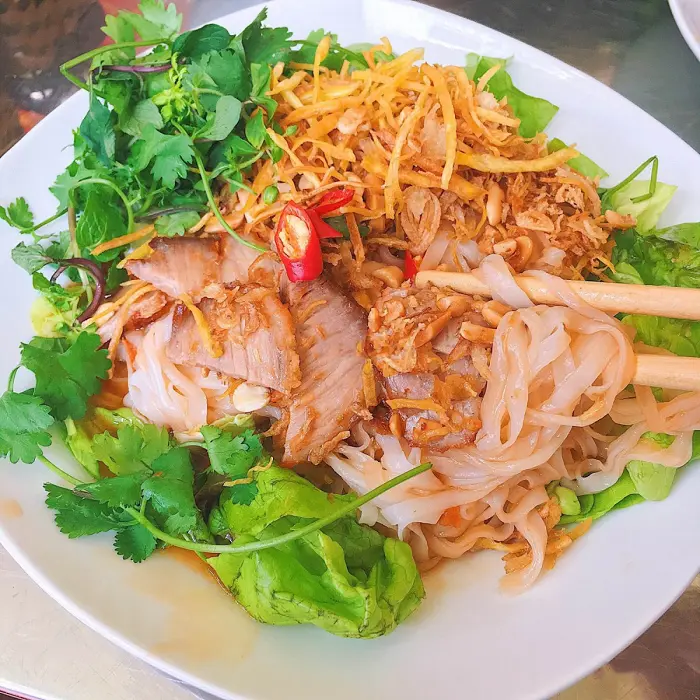 Egg rolls
Egg rolls are a specialty in Lang Son city, different from rolls in other places in the filling and broth, the maker will break an egg in the middle of the steamer, cover and wait for the egg to cook before using a bamboo stick to take the cake and put it on a plate, sprinkle some delicious minced meat on top.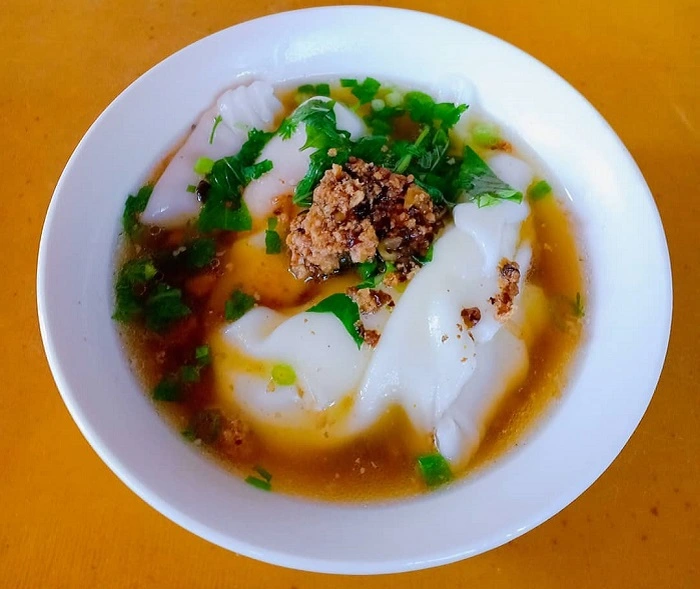 Roast duck, roast pig
The specialty of Lang Son roast pig and Lang Son roast duck has become a famous culinary brand, with its own unique flavor due to being processed with macadamia leaves. Biting the meat will feel the sweetness of the richly marinated meat, the aroma of macadamia leaves.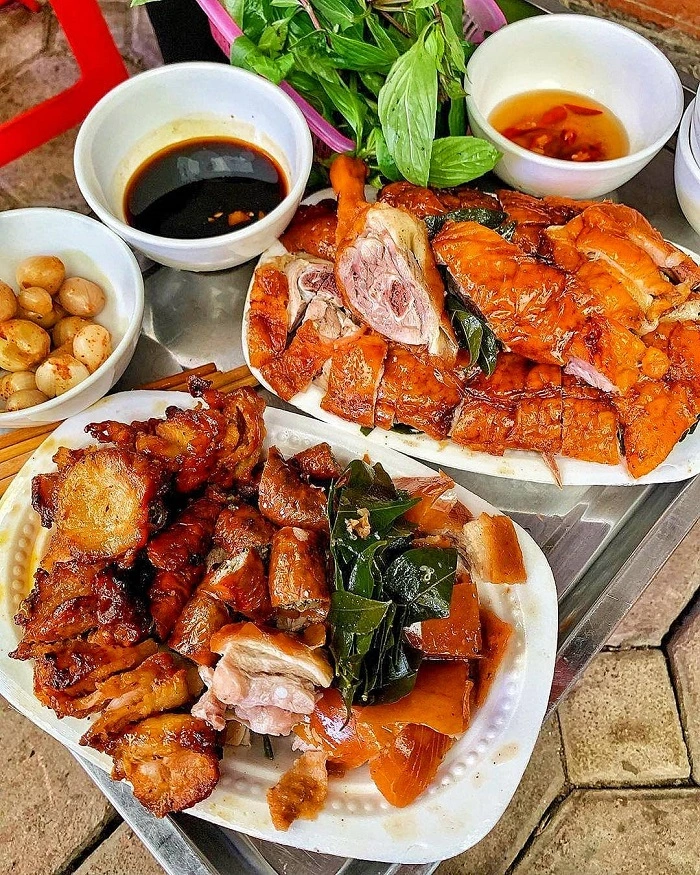 Synthesise