1. Pizza Belga
Located in the West Lake area where many foreigners live, Pizza Belga may not be the most convenient restaurant to go to if you're not nearby. But if you knew this was the only bakery in the city that blended Belgian and Italian food cultures, would you give it a try?
Pizza Belga's menu is quite simple and straightforward. The appetizer features salads, pizza and pasta for the main meal, plus some sweets for dessert. The restaurant has two floors with a small balcony overlooking the busy street. In particular, you can witness the pizzas coming out of the hot oven right on the 1st floor area of the restaurant.
Address: 47 Hang Be, Hoan Kiem, Hanoi/ 225 U Co, Tay Ho, Hanoi
Opening hours: 11h – 21h
Price: 150.000 – 250.000vnd
Telephone: 0373018883
Website: http://pizzabelga.com/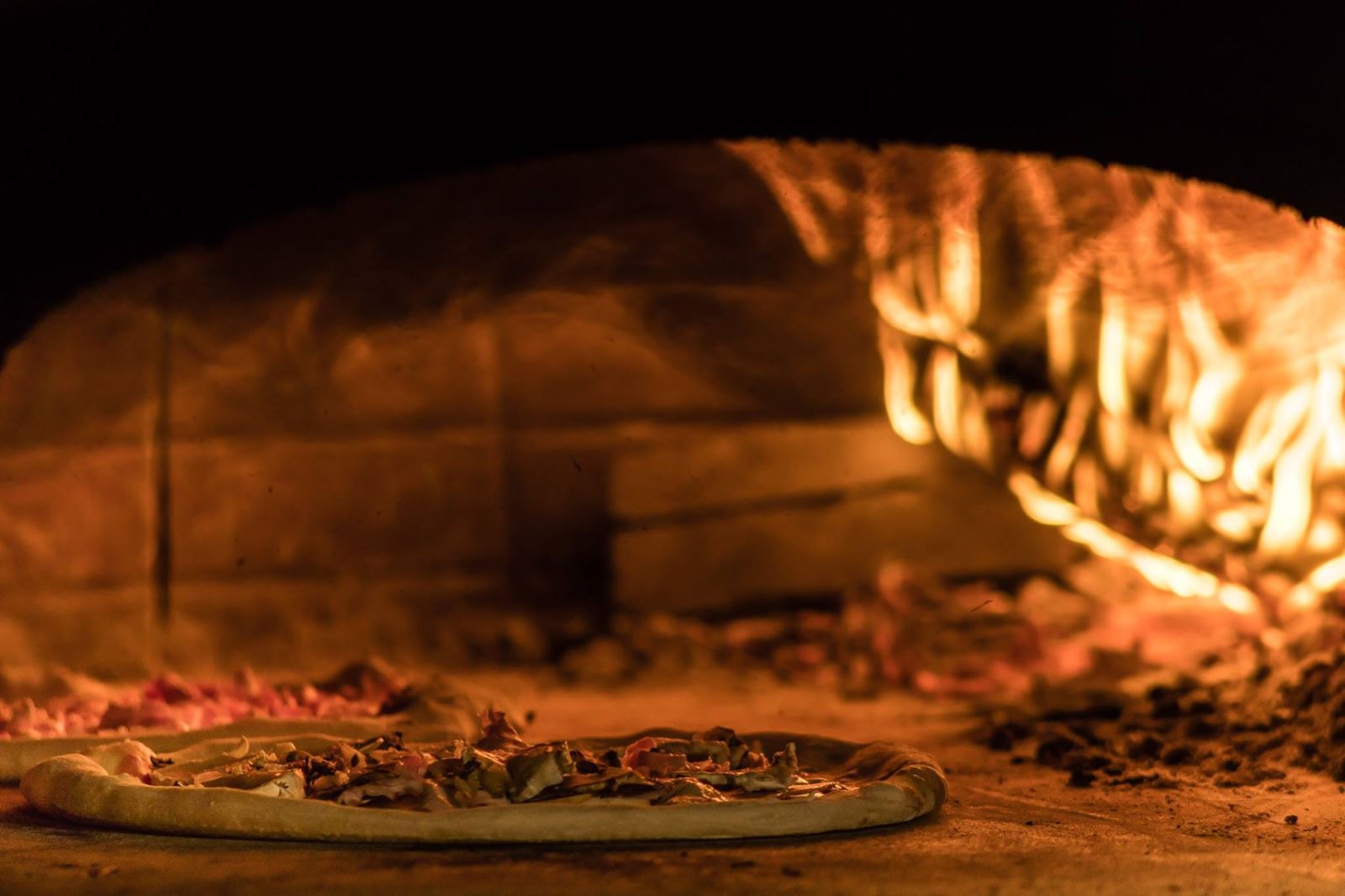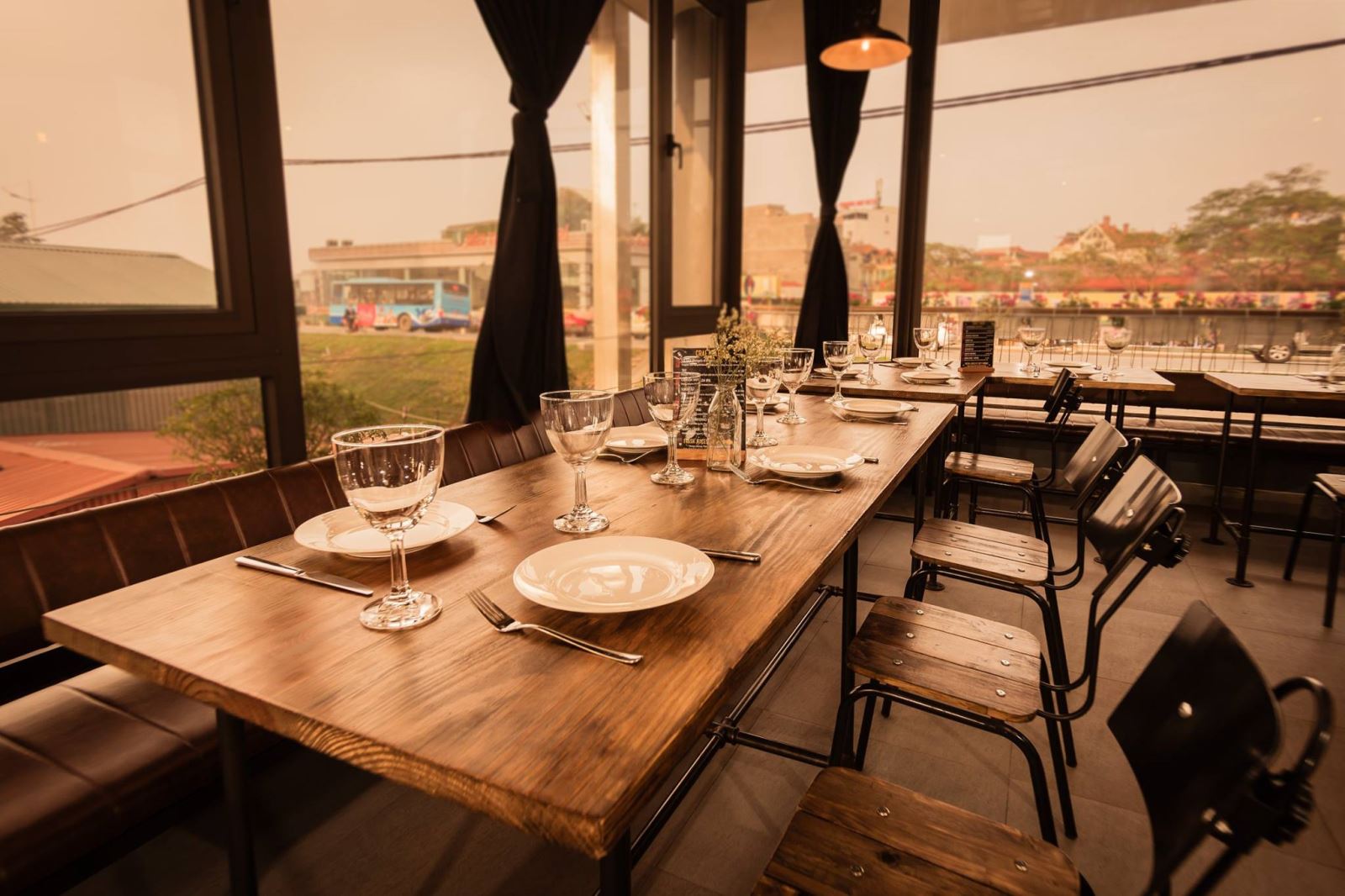 Source: Facebook/Pizza Belga
2. Paolo & Chi
Paolo & Chi is located on a major road in Tay Ho district. Pizza and dishes at Paolo & Chi give diners a delicious, familiar feeling like "home-cooked" food, partly because of the family-owned business. However, Paolo & Chi can meet most of the list of dishes you are looking for. In addition to pizza, the restaurant's menu includes salads, pasta, plates of synthetic cold cuts or steaks, etc.
The dining area here is divided into 3 zones, with different uses. The outdoor patio area is airy for romantic couples, the 1st floor area is equipped with long relaxing sofas and finally the private and spacious second floor for parties. In addition to enjoying at the restaurant, the restaurant has a fast delivery team with service hours until 2:30am.
Address: 284 Nghi Tam, Tay Ho, Hanoi
Opening hours: 11am – 2:30am
Price: 180.000 – 250.000vnd
Phone: 091 566 39 93
Website: https://paolochiitalianrestaurant.com/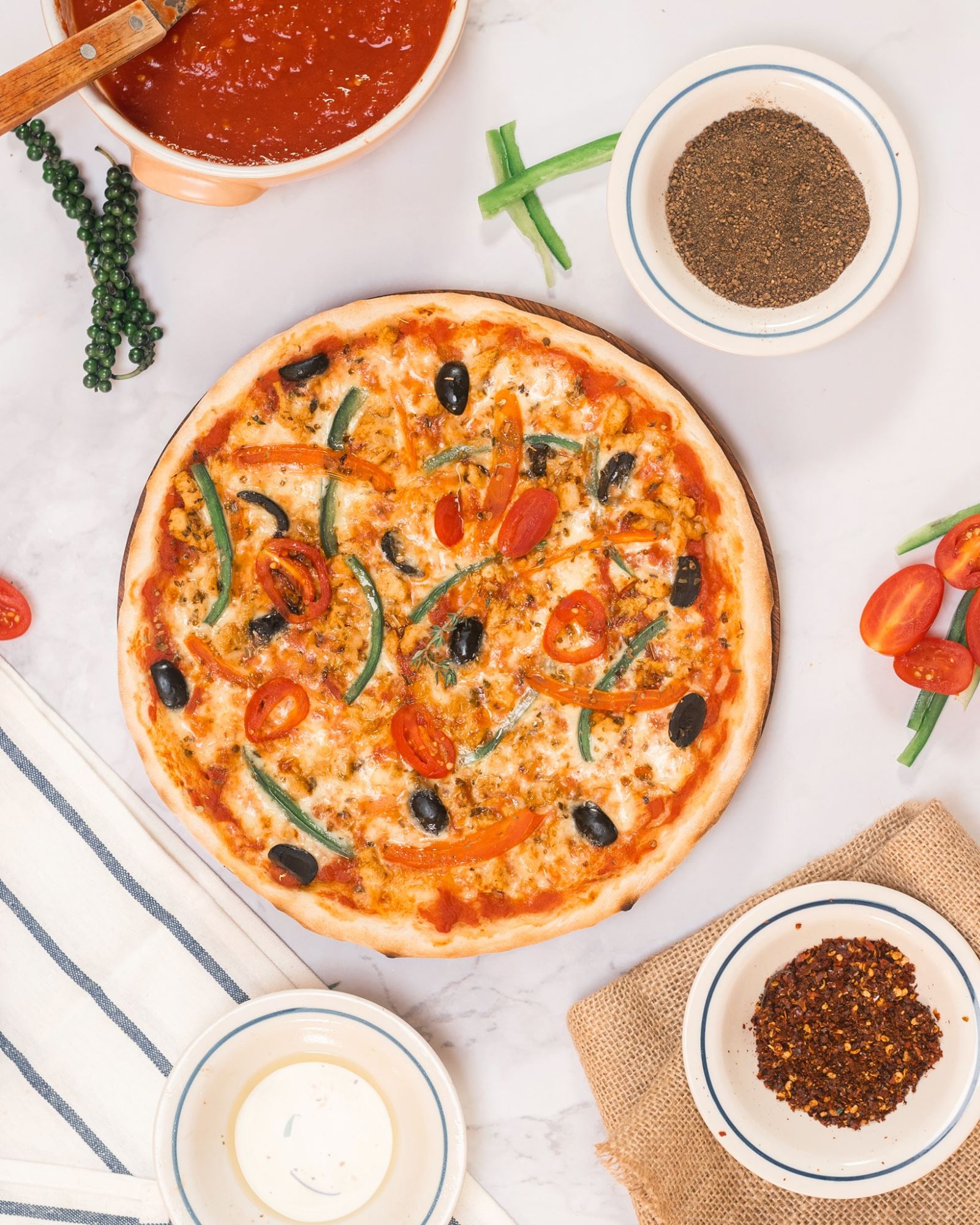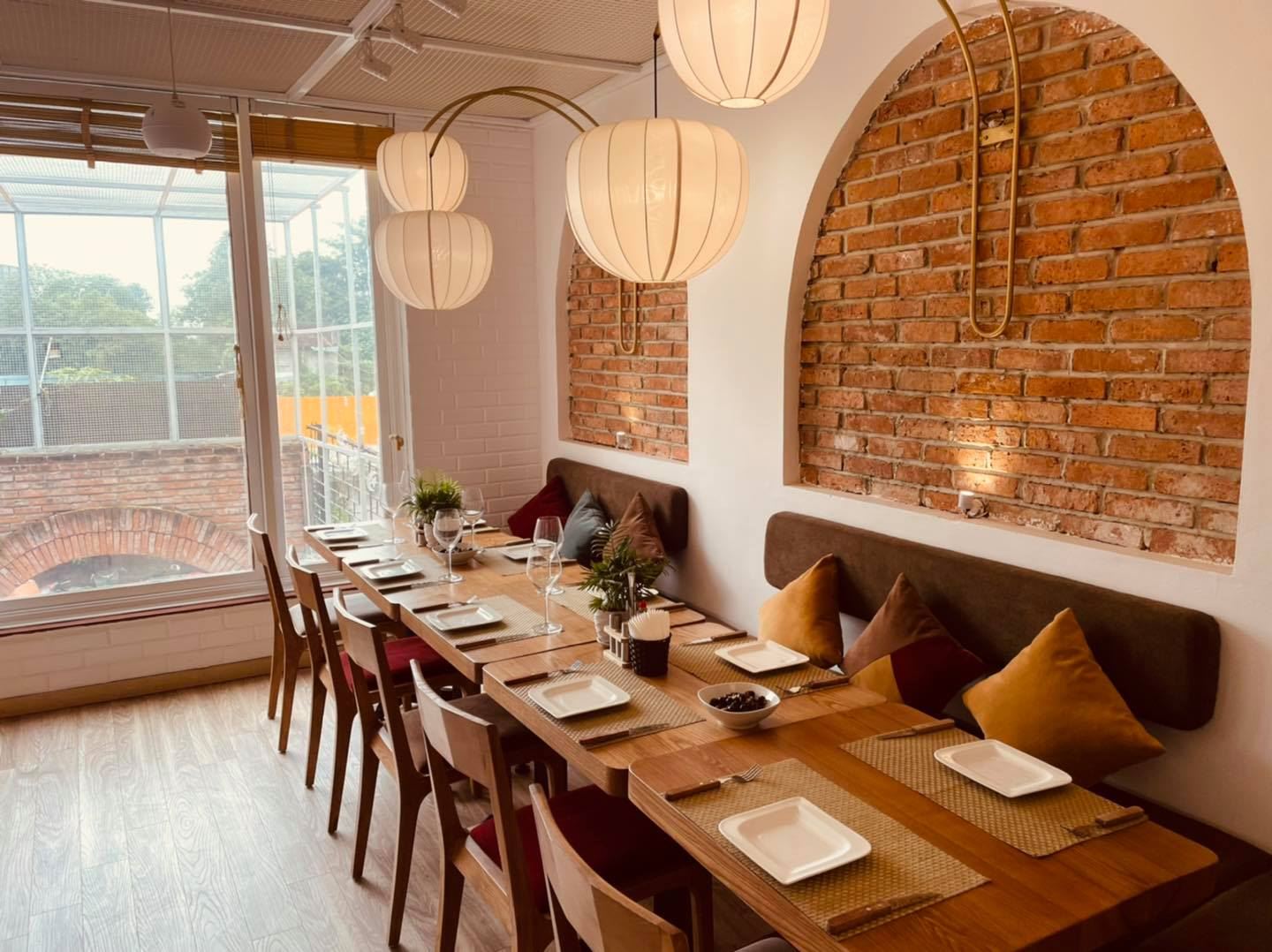 Source: Paolo & Chi
3. Crust Pizzaria
The 3rd pizzeria on this list is still located in Hanoi's "West Street" district but with a rather special feature coming from the crust. Crust Pizzaria uses a crust made from fermented fresh dough aged for up to 72 hours, also known as natural fermented sourdough. Aging the cake for such a long time will produce beneficial microorganisms for the gut, as well as create a chewy soft layer inside the pizza base of Crust.
The restaurant space is designed in a simple, streamlined way, but still cozy and friendly to diners coming here. Crust Pizzaria offers door-to-door delivery with flexible hours lasting until 3am each day.
Address: 3/12 Dang Thai Mai, Tay Ho, Hanoi
Opening hours: 11am – 3am
Price: 100.000 – 250.000vnd
Phone: 0941 154 488
Website: https://www.facebook.com/crustpizzaria/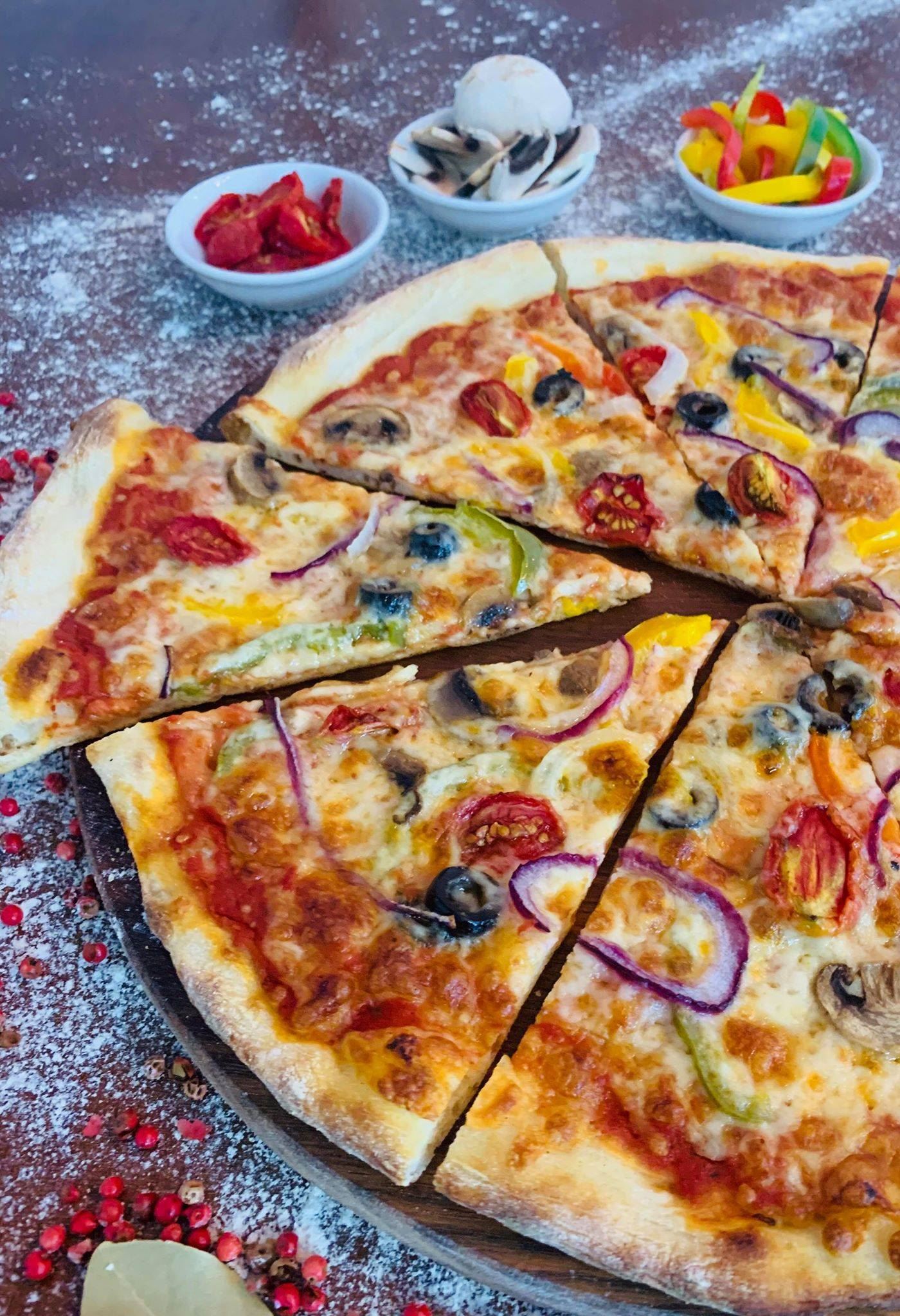 4. Pizza 4P's
There will be no need to mention much about the reputation of this 4th name. Pizza chain 4P's opened its first store in Tokyo with a simple pizza oven in its backyard. Currently, this chain has many restaurants springing up in 3 big cities, Ho Chi Minh City. Ho Chi Minh, Hanoi and Da Nang.
The highlight of Pizza 4P's probably lies in the self-production of fresh mozzarella cheese – the ingredient that makes the difference from other brands or pizza shops. Pizza 4P's also pays great attention to the design of green spaces and open kitchen areas in each of its restaurants, to create memorable experiences for diners when coming here.
Address: many different campuses in Trang Tien – Bao Khanh – Lotte Center Hanoi – Vincom Pham Ngoc Thach – Phan Ke Binh – Landmark 72 – IPH Tower
Opening hours: 11h – 22h
Price: 100.000 – 400.000vnd
Phone: 028 3622 0500
Website: https://pizza4ps.com/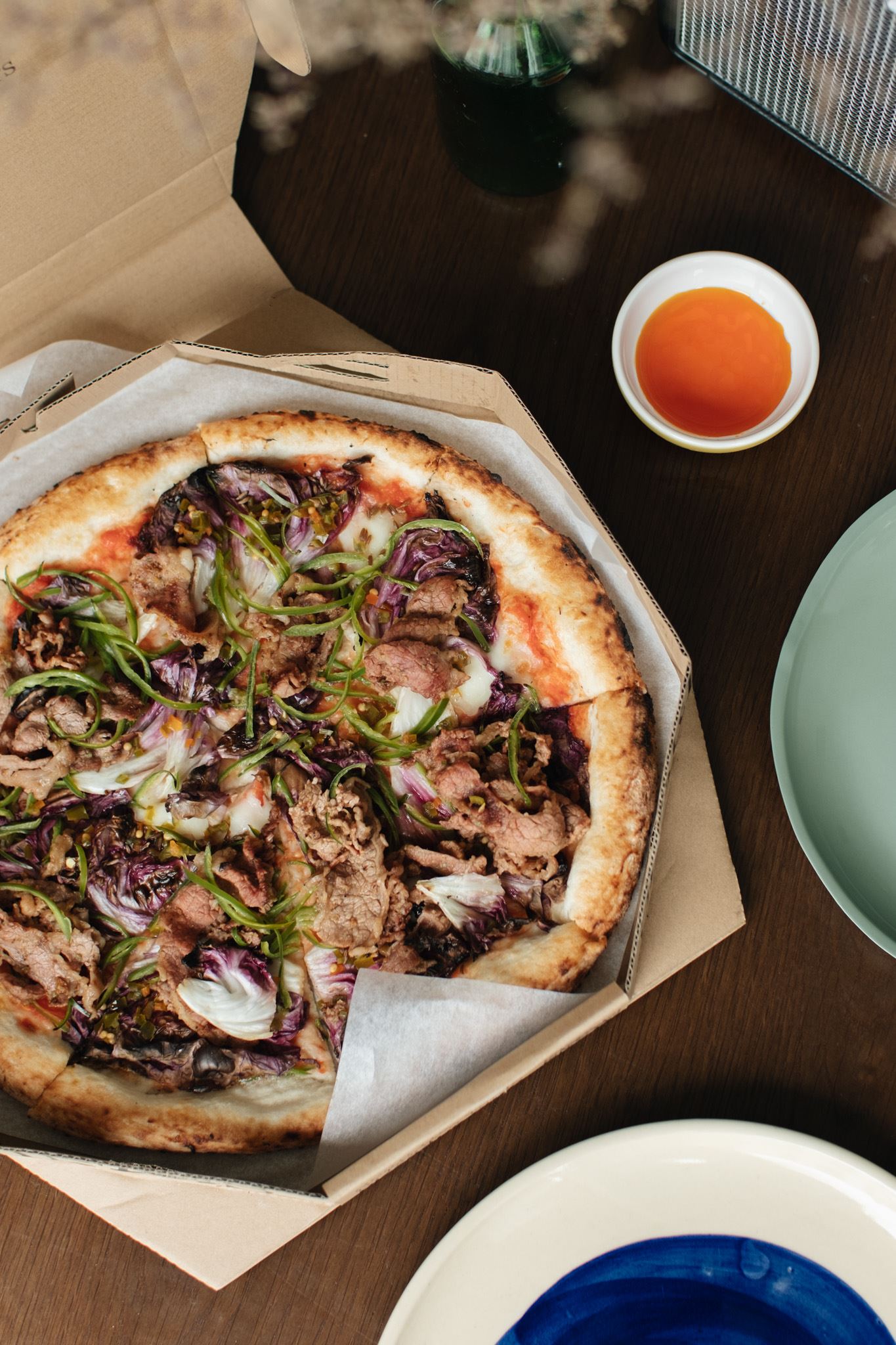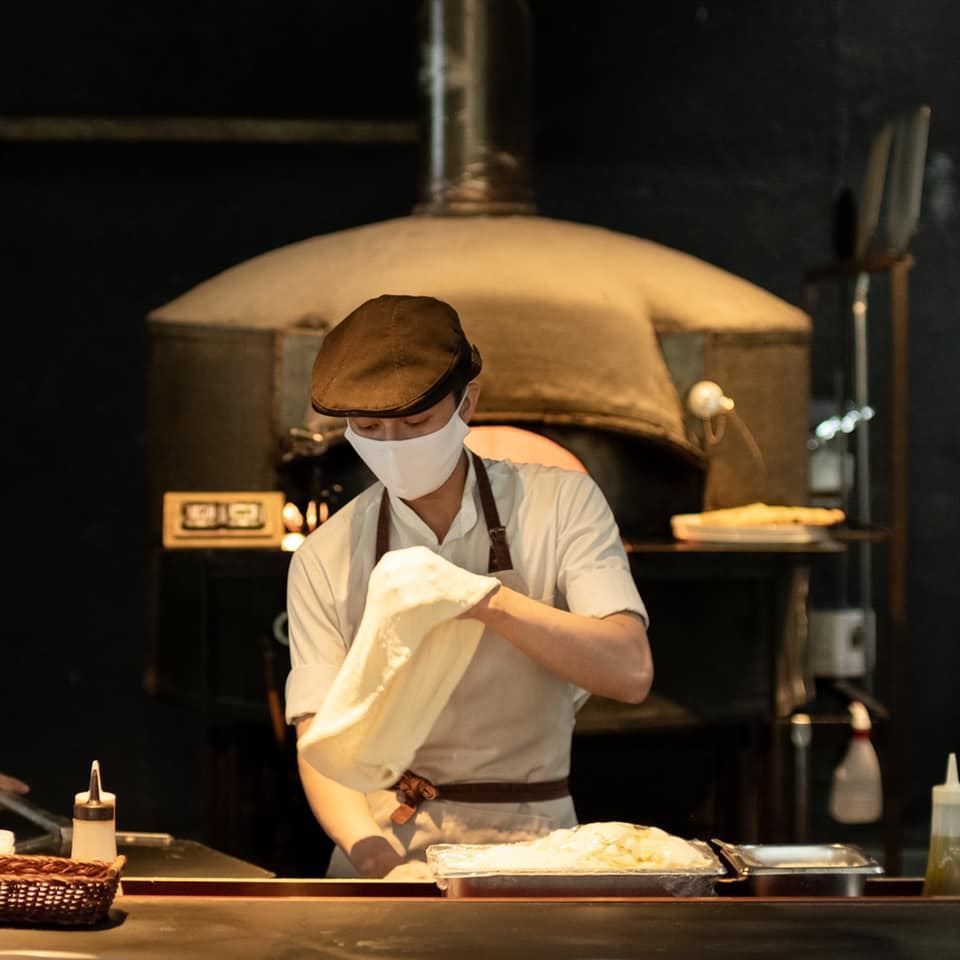 5. NYC Pizza
Last but not least, the pizzeria has the breath of New York City, NYC Pizza. As its name and culture suggests, NYC Pizza is not only a place where you "pounce" on a slice of pizza in a hungry mood, but also a place to relax and take a cold sip of fresh beer.
NYC Pizza's menu is pretty straightforward with thin-ground pizzas like pepperoni, spicy sausage, bbq chicken, or sweet and sour chicken. The restaurant sells pizza in pieces, or you can order an entire one if you're in a large group.
Address: 8/12 Dang Thai Mai, Tay Ho, Hanoi
Opening hours: 11h – 0h
Price: 50.000 – 150.000vnd
Phone: 0965 610 069
Website: https://nycpizzahanoi.com/vi/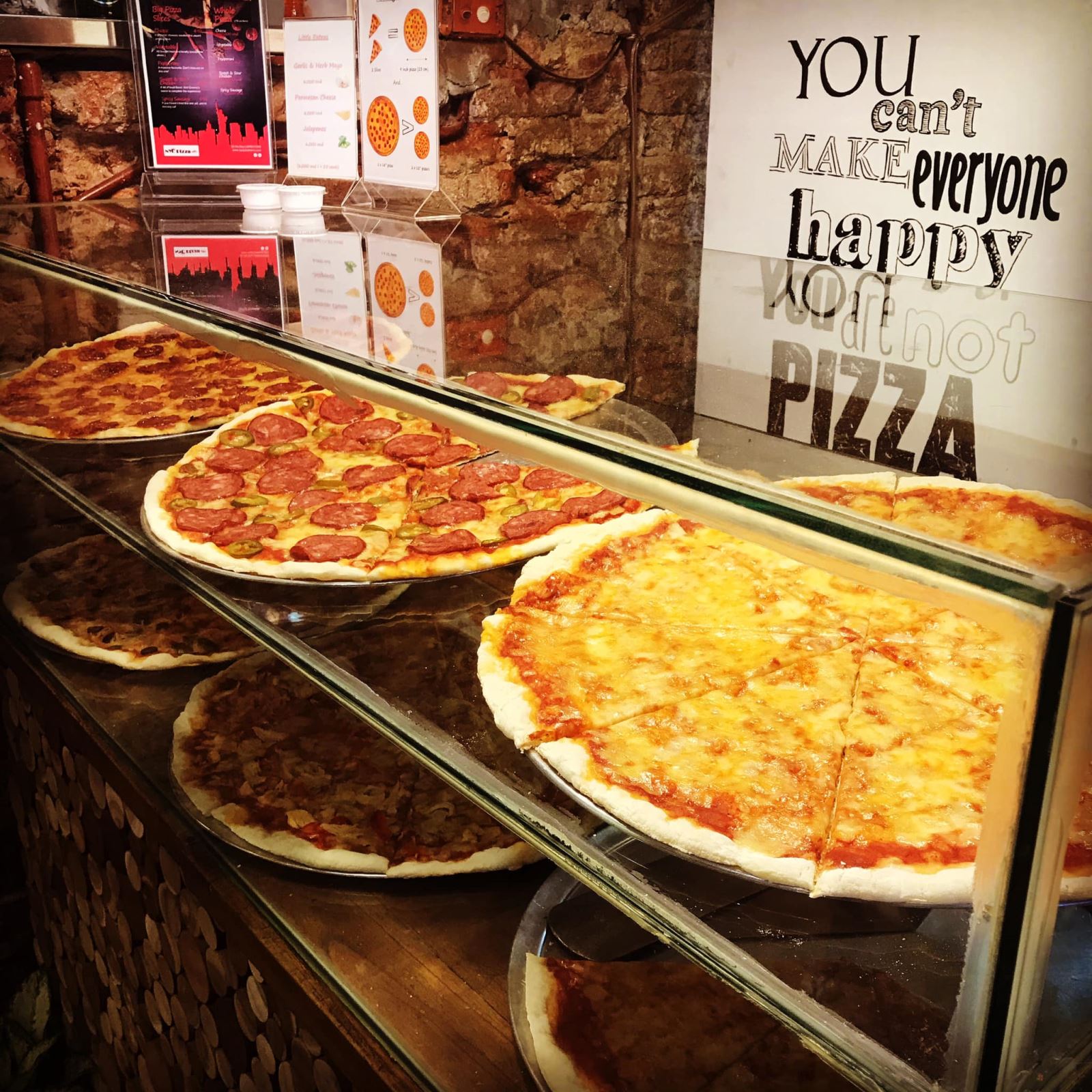 Source: NYC Pizza