Hanoi Cathedral
The cathedral is one of 30 Christian churches in Hanoi. Every year until Christmas, the church is brightly decorated with large pine trees, grotto stones, statues of Our Lady and the Infant, and is an interesting place for those who want to celebrate a holy and peaceful holiday season.
For young people, this is the most ideal place to play Christmas in Hanoi. The majestic and ancient European architecture of the cathedral will be the perfect photo background. The busy streets around are also a paradise of attractive snacks such as lemon tea, grilled spring rolls ,...
Address: 40 Nha Chung Street, Hang Trong Ward, Hoan Kiem District, Hanoi
Photo: Internet
Sword Lake Walking Street
Sword Lake is a place where large, bustling and vibrant events regularly take place in the capital. This place has long become a popular attraction for Hanoi residents and tourists to visit. On Christmas Eve, Sword Lake is even more special when it is hung with bright electric lights.
In the cold winter night, you can have fun with friends and relatives, join the bustling flow of people walking around the lake. Or choosing to sit in a small shop, sipping a cup of hot coffee watching the street is also a great experience.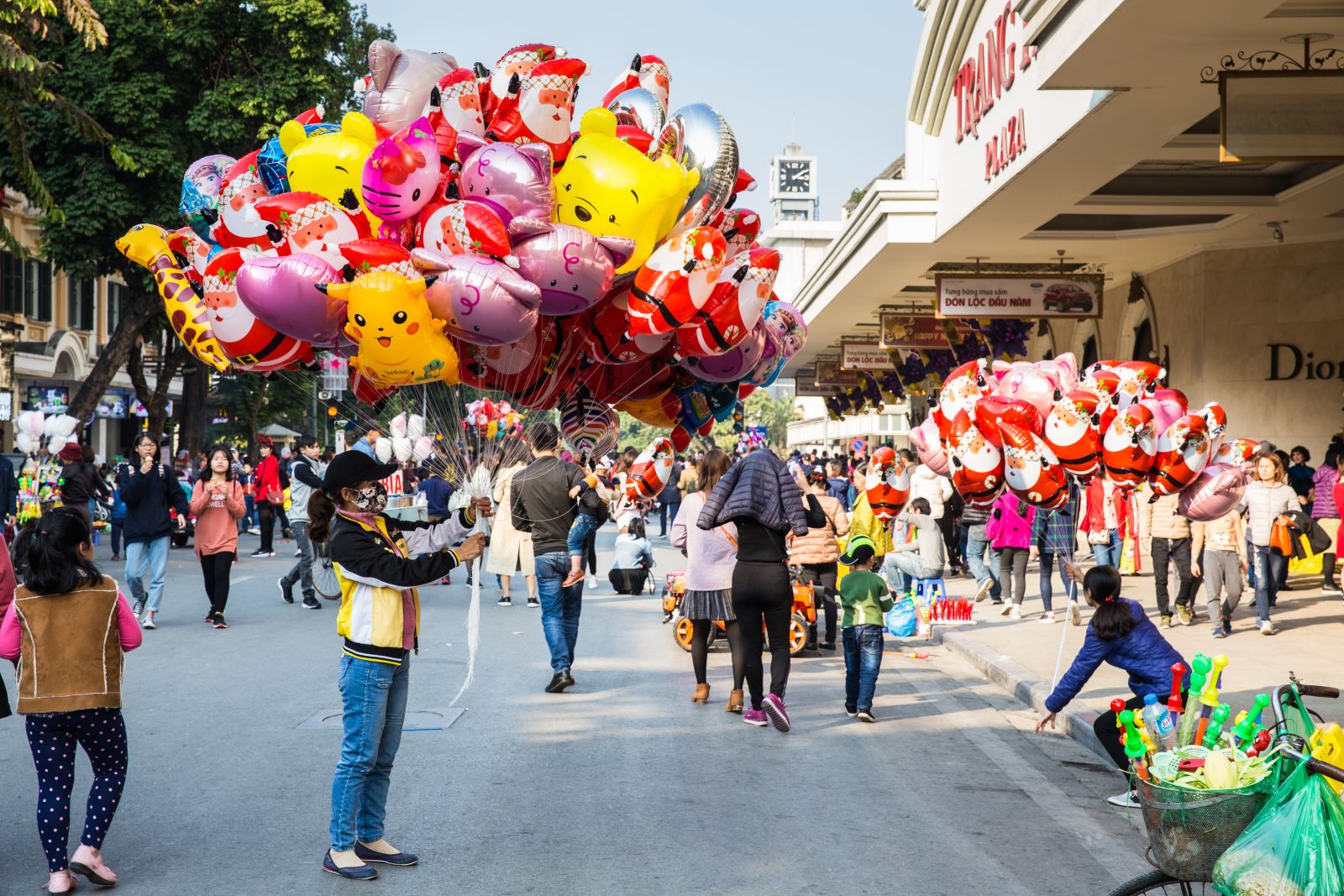 Photo: Internet
Hang Ma Street
Hang Ma Street from a month before Christmas has been a favorite place for young people. Colorful stores with the main colors are red, blue, white from Christmas decorations such as hats, Santa clothes, gifts, pine trees ... Hang Ma Street is one of the busiest and most splendid places to play in Hanoi. This is an ideal place for those who both like to walk Christmas in cold weather and like to shop for small things.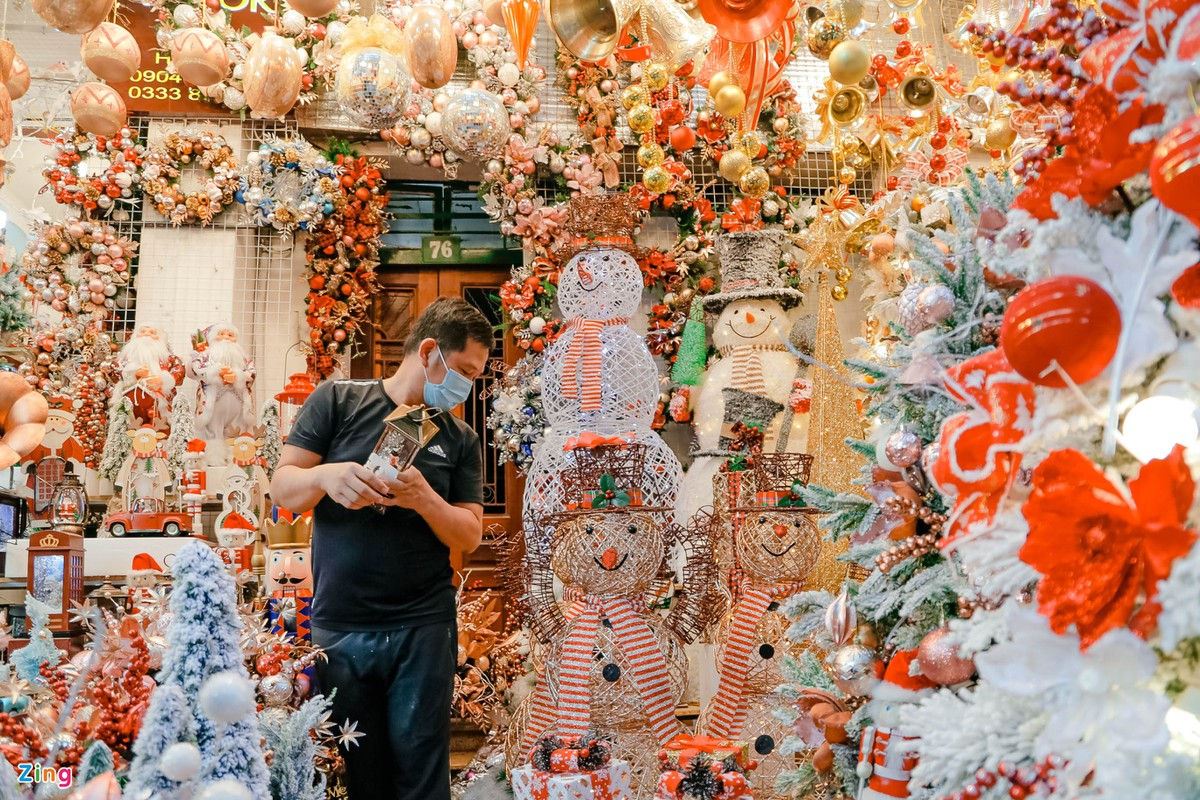 Photo: Zing
Shopping malls
In recent years, commercial centers have appeared more and more throughout Hanoi city. So it is a mistake that attractive Christmas places in Hanoi do not have the names of large commercial centers such as Trang Tien Plaza, Royal City, Times City, Vincom Nguyen Chi Thanh, Aeon Mall Long Bien, big hotels ... On holidays, malls are the first choice that many people think of, especially Christmas Eve. Around the commercial centers are decorated with festive colors, extremely beautiful.
Photo: Internet
Cafes
The earliest "catching the trend" of Christmas in the capital is none other than the famous tea and coffee shops with young people. On the occasion of the Christmas season, the shops quickly "transformed" with vibrant blue, red and white tones with sparkling pine trees, snowmen, reindeer and Christmas drinks. In particular, when the city lights up, each shop lights up a corner by the colorful "mantle" of decoration that is nowhere the same.
In addition, there are still many other attractive places to go out to Christmas in Hanoi that you can choose from such as cinemas, parks or visit bookstores, souvenir shops to choose gifts for friends and relatives. However, in the current time, the Covid – 19 epidemic has not been completely controlled, so please comply with regulations to ensure safety. Wishing you a Merry and warm Christmas with your loved ones!
Photo: Internet
Writer: Jennie