Lotus salad
Referring to Dong Thap specialties, it is impossible not to mention the dishes made from lotus - a famous tree in the land here, including delicious and attractive lotus salad.
After being picked, the lotus is washed, cut and mixed with spices such as lemon, sugar, fish sauce, chili peppers and a little herb. Waiting for the lotus to absorb the spices evenly, people add shredded chicken to mix.
This salad has a sour, sweet, spicy taste, adding chewiness and sweetness of chicken, adding a little crispy, cool from lotus root, so it has the effect of "cooling and relieving" quite effectively.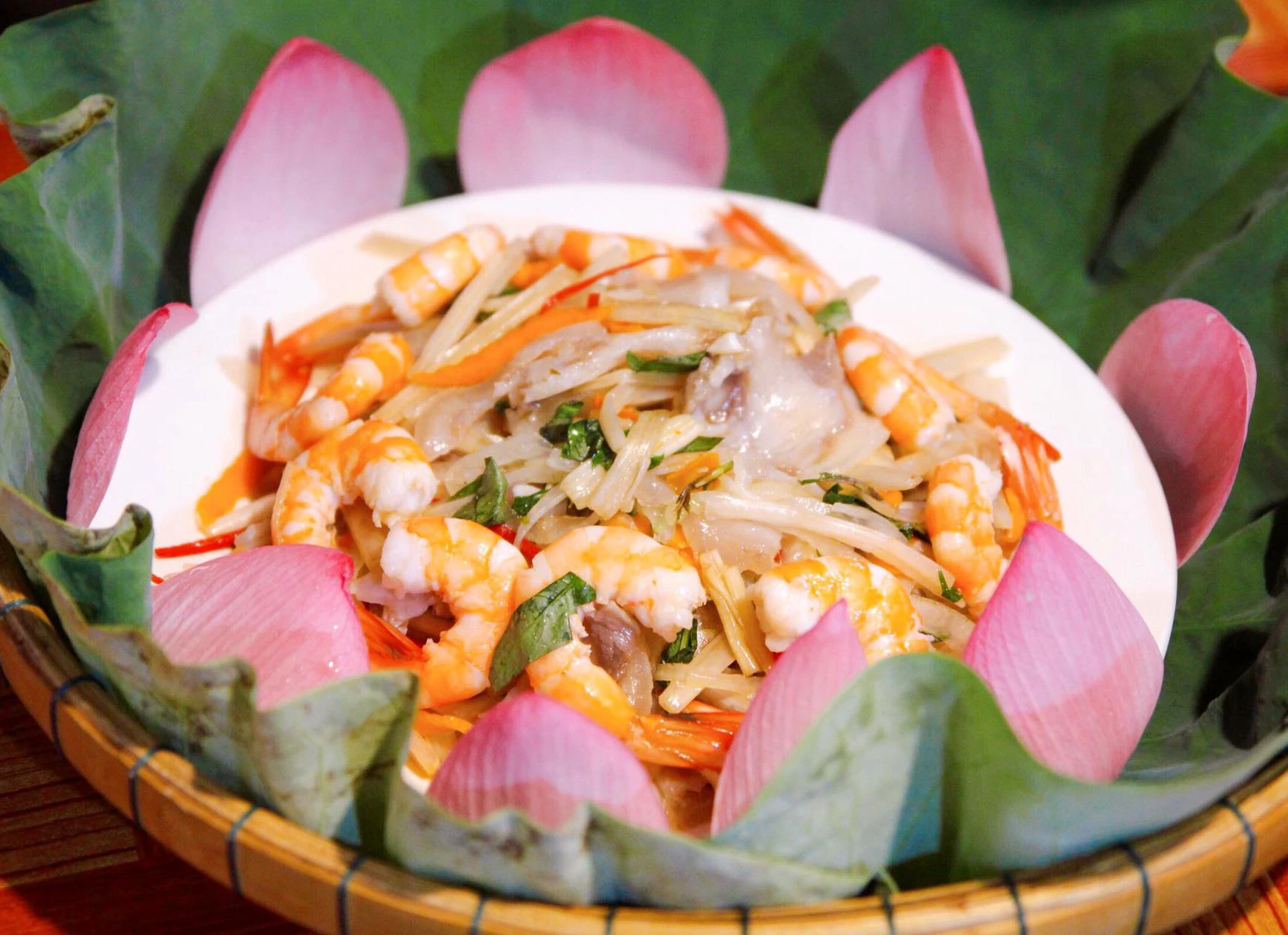 Sa Dec noodle soup
Noodle soup is one of the famous and popular delicacies of Sa Dec land, Dong Thap. The noodle soup here is soft, not flaky, not tough, milky white and fragrant.
In particular, the sweet, delicious but not too greasy broth attracts diners to enjoy noodle soup once. When a guest orders, the chef starts to put the noodle soup in a bowl, adding some minced lean meat, yellow rolls, heart, liver,... Serve with finely chopped green onions and cilantro sprinkled on top and then spread the broth.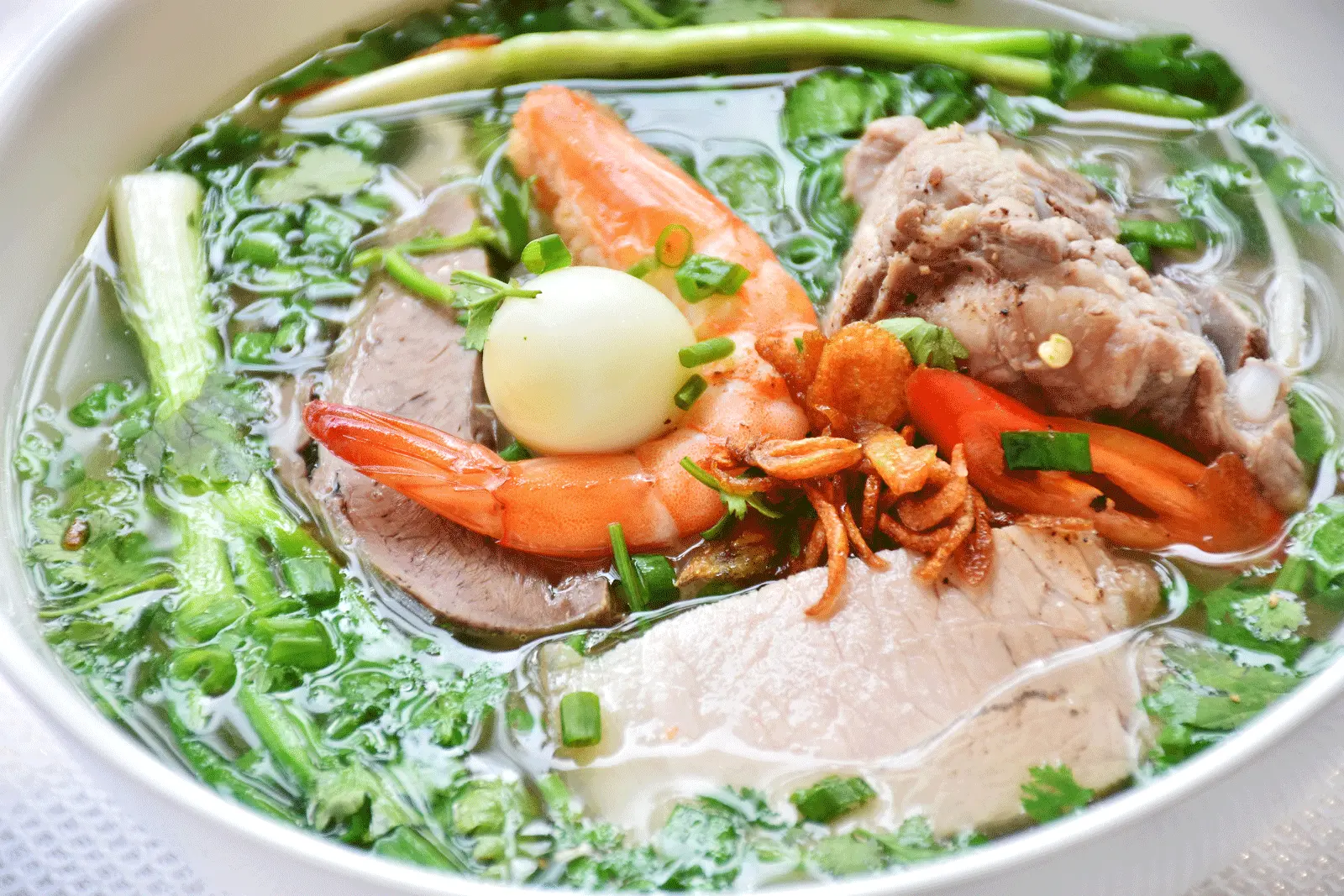 Kitchen snails
Kitchen snails are one of the strange and expensive specialties in Dong Thap in particular and Western provinces in general. To make this dish, locals mainly use snails or snails. However, snails are more popular and popular because the meat is clean, chewy and crispy, so when dried for several months, it still retains its freshness.
Purchased snails are sorted, selected large, healthy ones and unchipped shells and then washed, drained, then placed in baskets hanging on the kitchen trellis. Snails must be kept in a dry and ventilated place, away from the sun and moisture because snails instinctively encounter a wet place that will crawl away.
When the kitchen snails are full term, they lower the rigs and "fatten" them by soaking them in fresh milk and chicken eggs. Snails starve for a long time, so when they see water, they will "spur" their mouths, drink full of the above mixture. As a result, snails are fatter and have a delicious taste when processed.
Wait for the snails to "impregnation" for about 25-30 minutes, then take them out, rinse with cold water and then process into dishes to your liking.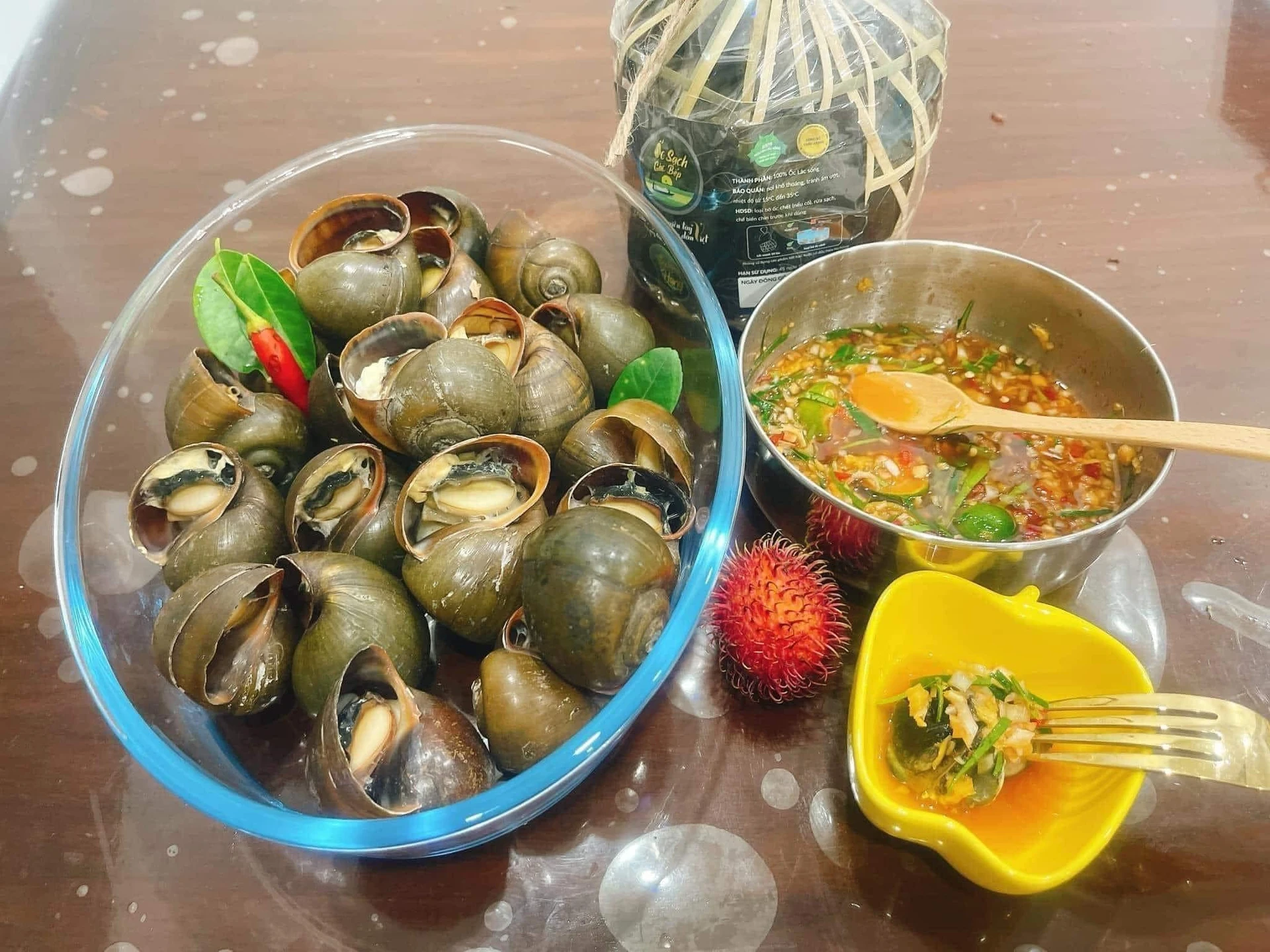 Throwing back the swing
Throwing back the swing is also one of the famous Dong Thap specialties, which many diners enjoy enjoying and buying as gifts.
Unlike spring rolls in other regions, Lai Vung spring rolls have both the sweetness of fresh meat, the chewy and crispy taste of the skin, and the delicate sourness of cotton leaves, leaf nettle and the spicy taste of green peppers.
According to local people, delicious Lai Vung spring rolls in the right style must have 8 parts of meat, 2 parts of skin, lined with flake leaves and tied with banana strings. Here, visitors can find and buy spring rolls in many shops and restaurants with prices ranging from 30,000 to 40,000 VND / 10 pieces.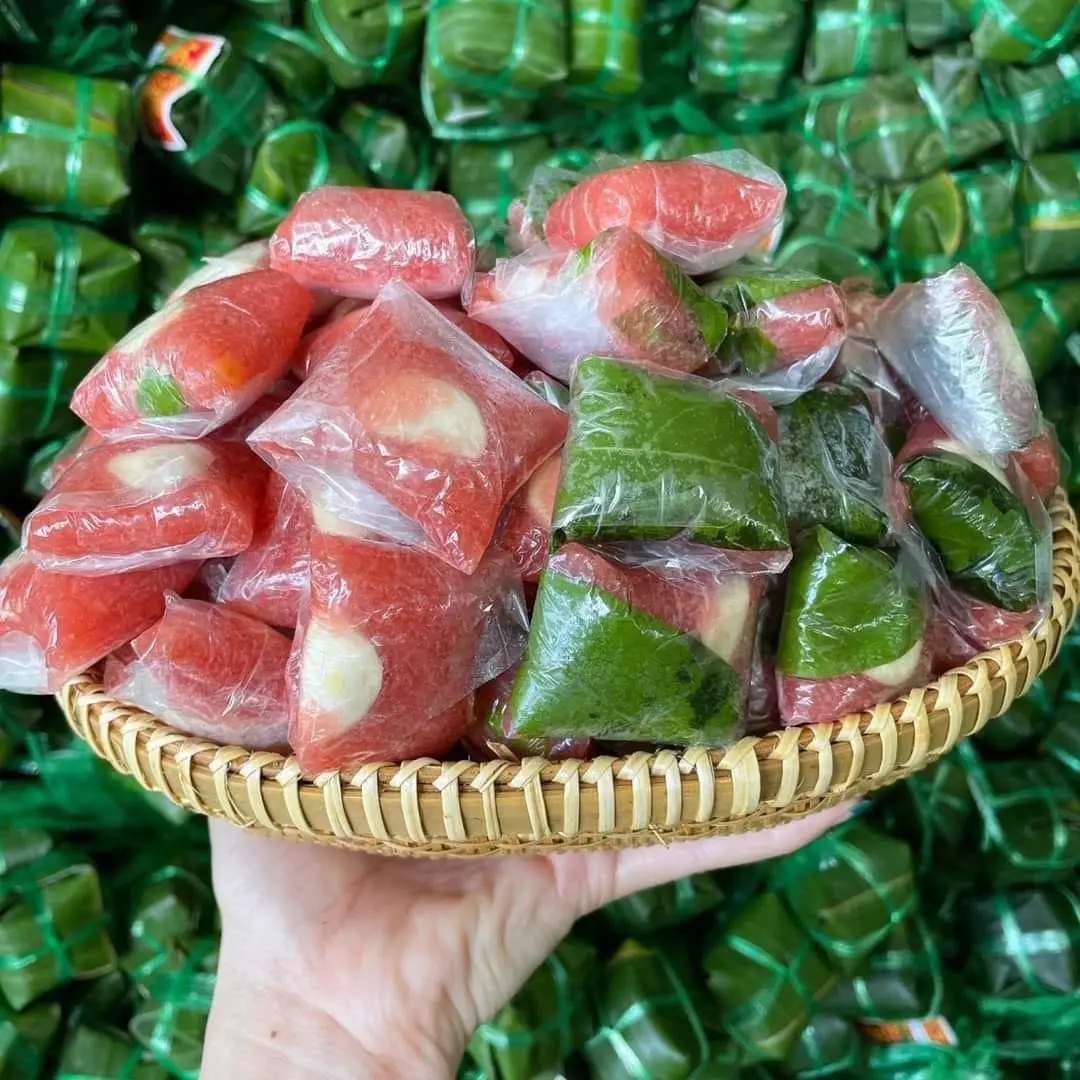 Spinning hamsters
Hamsters or rats are the ingredients that make a series of famous delicacies in Dong Thap such as fake civet rats, sweet and sour fried rats, rats dipped in vinegar, fried rats rolling,... But the most popular is still the spinning mouse.
To make a delicious roast mouse, one must choose big, fat, raw ones and dip them in boiling water to wring the fur and not tear the skin. After preliminary cleaning, the mouse is seasoned and then inserted into an iron hook to hang between the lugs and cover tightly.
At the bottom of the lung, a hole is cut out into the moist ground to put the coals into the grill. The mouse will be turned in lu and about 5, 10 minutes open the lid at a time, turning it over to cook the meat. When the mouse is ripe, people spread a layer of pure honey on the skin to bring up the scent and have a more eye-catching color.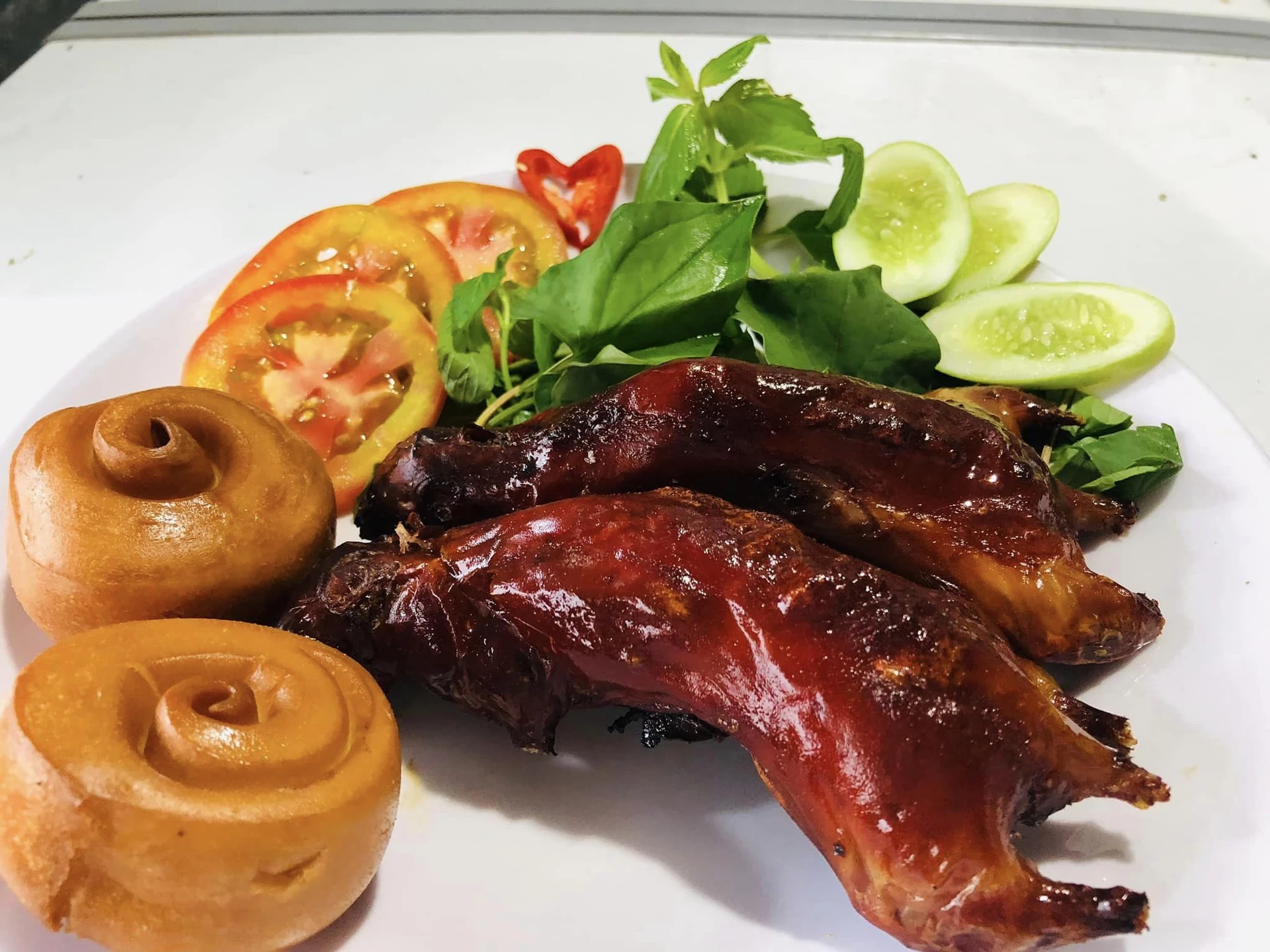 According to VNN