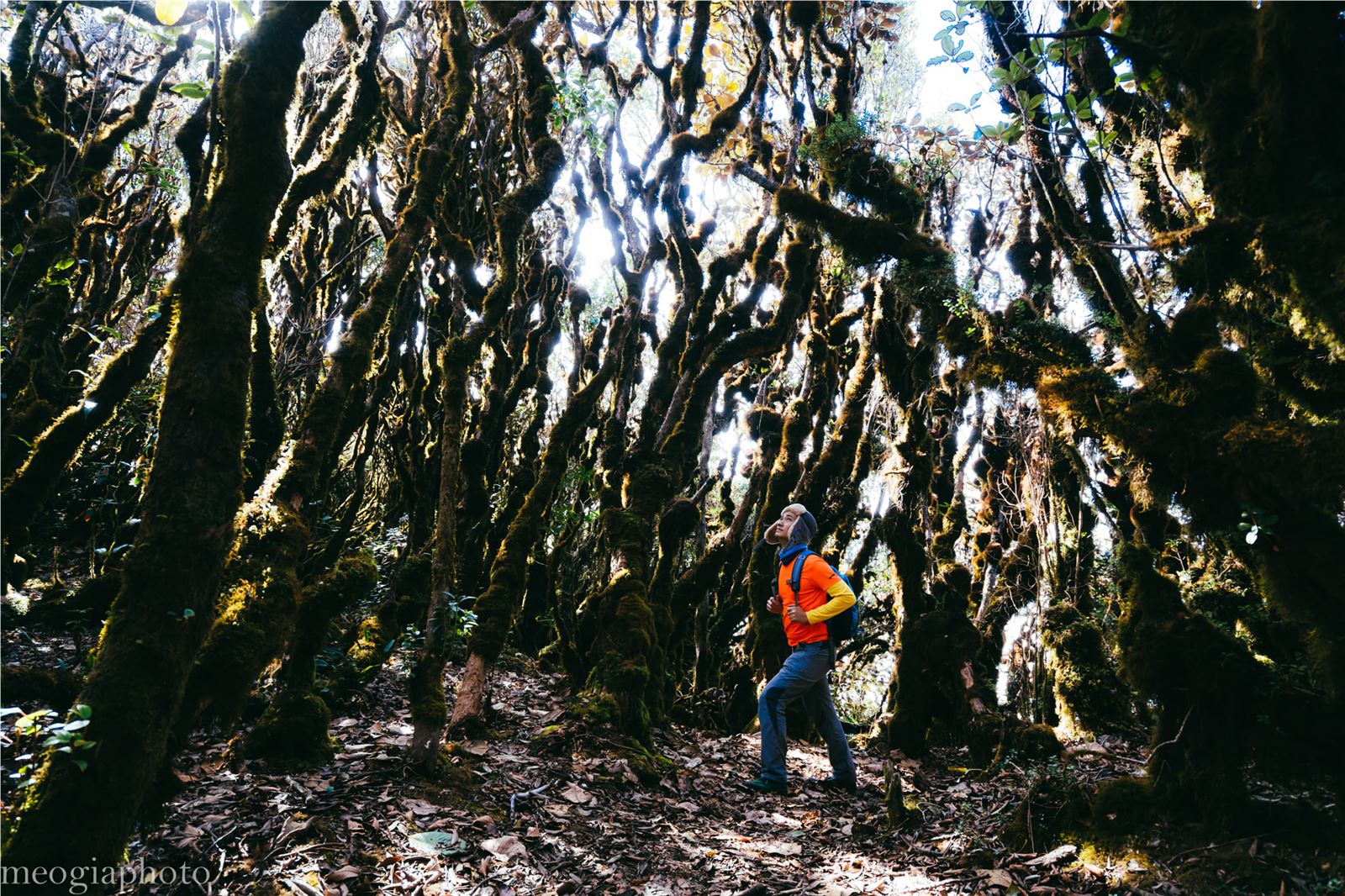 Lao Than
Lao Than Mountain, also known as the "Roof of Y Ty" is found in Bat Xat district, Lao Cai. Although it does not tower as high as Fansipan in Sa Pa, nor is it as dangerous as Ba Den Mountain, Lao Than is famous amongst Northwest Vietnam for its spread of clouds you can spot from above. Its untamed wilderness provides flora and fauna of earthly and heavenly colours.
Climbing Lao Than is considered to be of moderate difficulty, and beginners will be able to scale it with some but not total strenuousness. The foothills of the mountain mainly sport low grassy hills, the terrain relatively smooth, whereas the top of the climb sees more thorny trees and bushes. For beginners worried about a tedious trek, there is no need as there are stops along the way for hikers to rest and explore.
Lao Than is also recommended to those that enjoy photography. The trekking route may be short, but the spectacular and impressive views stretch for miles, providing you a free one-of-a-kind souvenir to snap and take home.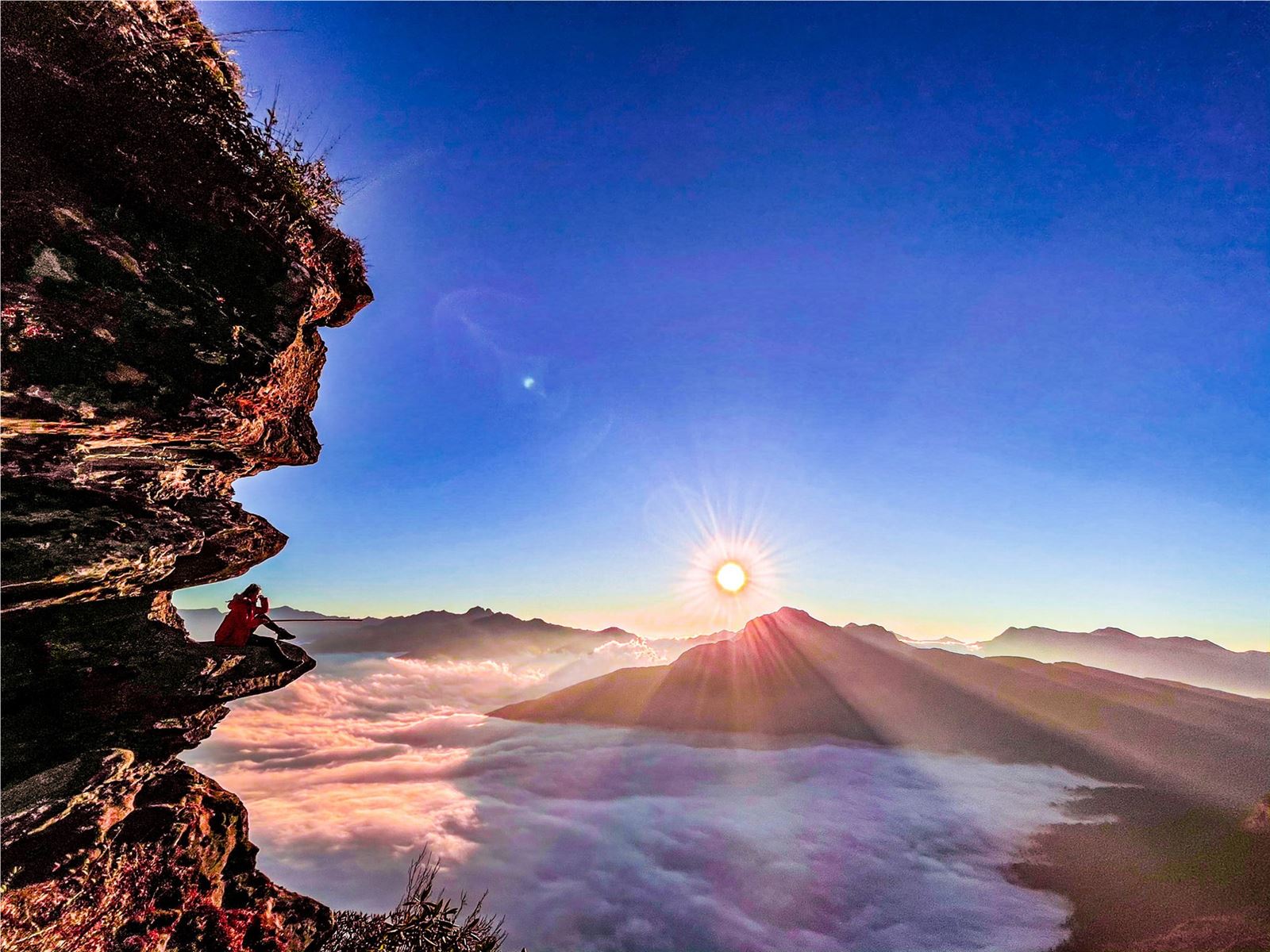 Lung Cung
At an altitude of 2,913 metres, Lung Cung Mountain towers over its namesake, a village located deep in the rugged mountains of Nam Co commune, Mu Cang Chai district. The distance from the commune is about 270km from Hanoi, Vietnam.
Trekking this mountain is considered of medium difficulty. Those who are experienced trekkers may choose to challenge themselves by completing the trek in one day, but most visitors will choose to make a two day journey with an overnight stay in the mountain shack. Firstly however, trekkers must hire a motorbike and travel 15km to get to the starting point, challenge the muddy road and then eventually walk a steep 11km incline to the top.
The return journey is absolutely gorgeous, with the mountain scenery overlapping farmland growing local vegetation and precious herbs. As the mountain sits on a grassy and flat land about 1 hectare, trekkers will be able to easily view the whole valley, including the Che cu Nha commune of Mu Cang Chai district, and the communes of Van Ban district of Lao Cai province.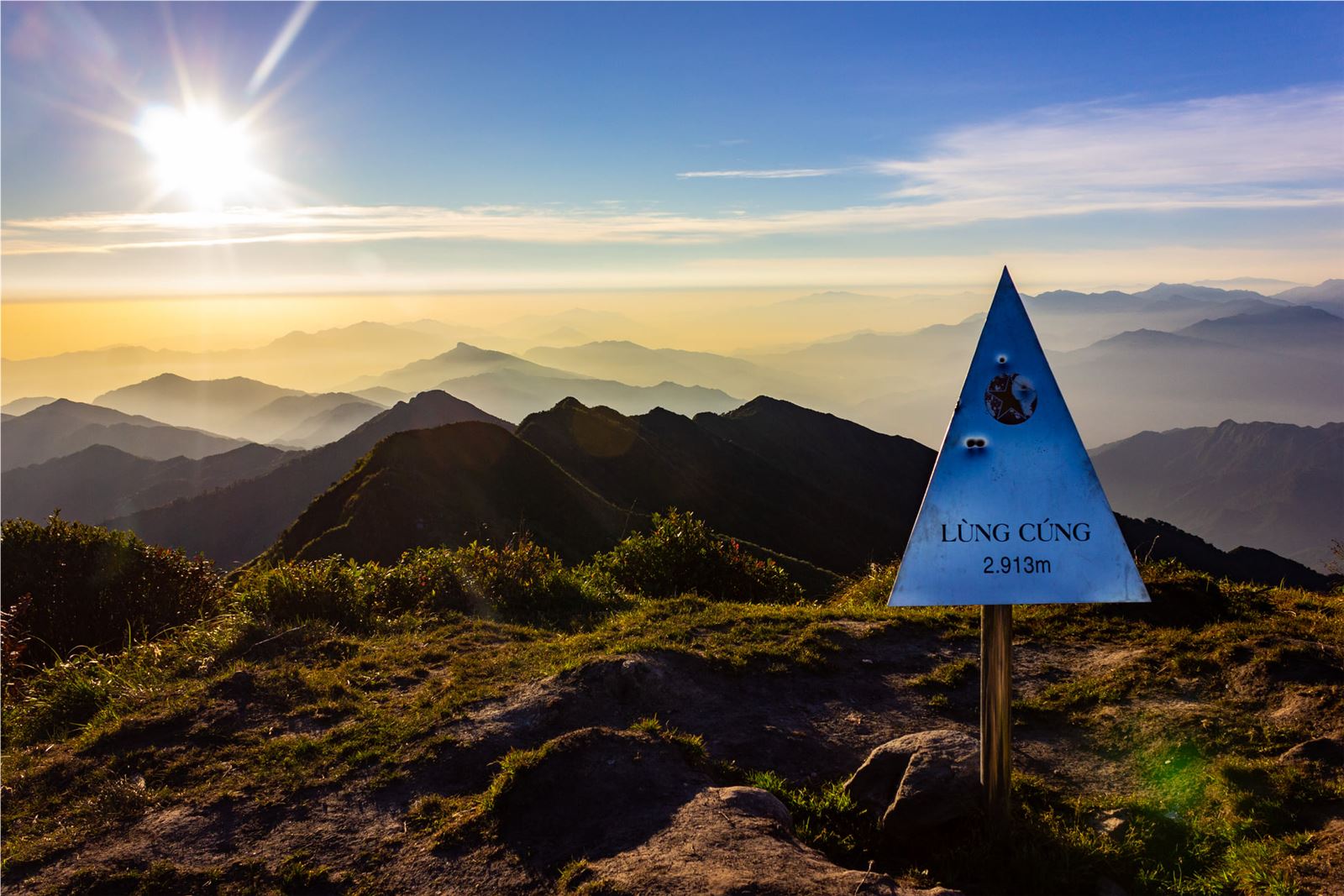 Bach Moc Luong Tu
Bach Moc Luong Tu, otherwise known as Ky Quan San sits 3,046 metres tall, the second highest mountain in Lao Cai after Fansipan. Originally used by the indigenous H'Mong people to raise livestock and grow crops, it has recently become an attractive hotspot for people who love climbing mountains.
To complete the journey, it will take most trekkers two to three days from the foot of the mountain to the peak. There are currently two climbing directions to choose from, one beginning from Sang Ma Sao commune, and the other from Den Sung village, Sin Sui Ho commune, Lai Chau. Where other mountain ranges might pose an easier trek, the peak of Bach Moc Luong Tu Mountain has challenging terrain with its rockiness, high slopes, bends and bumps. However, once trekkers overcome the somewhat toiling journey, a magnificent and revitalising scene awaits.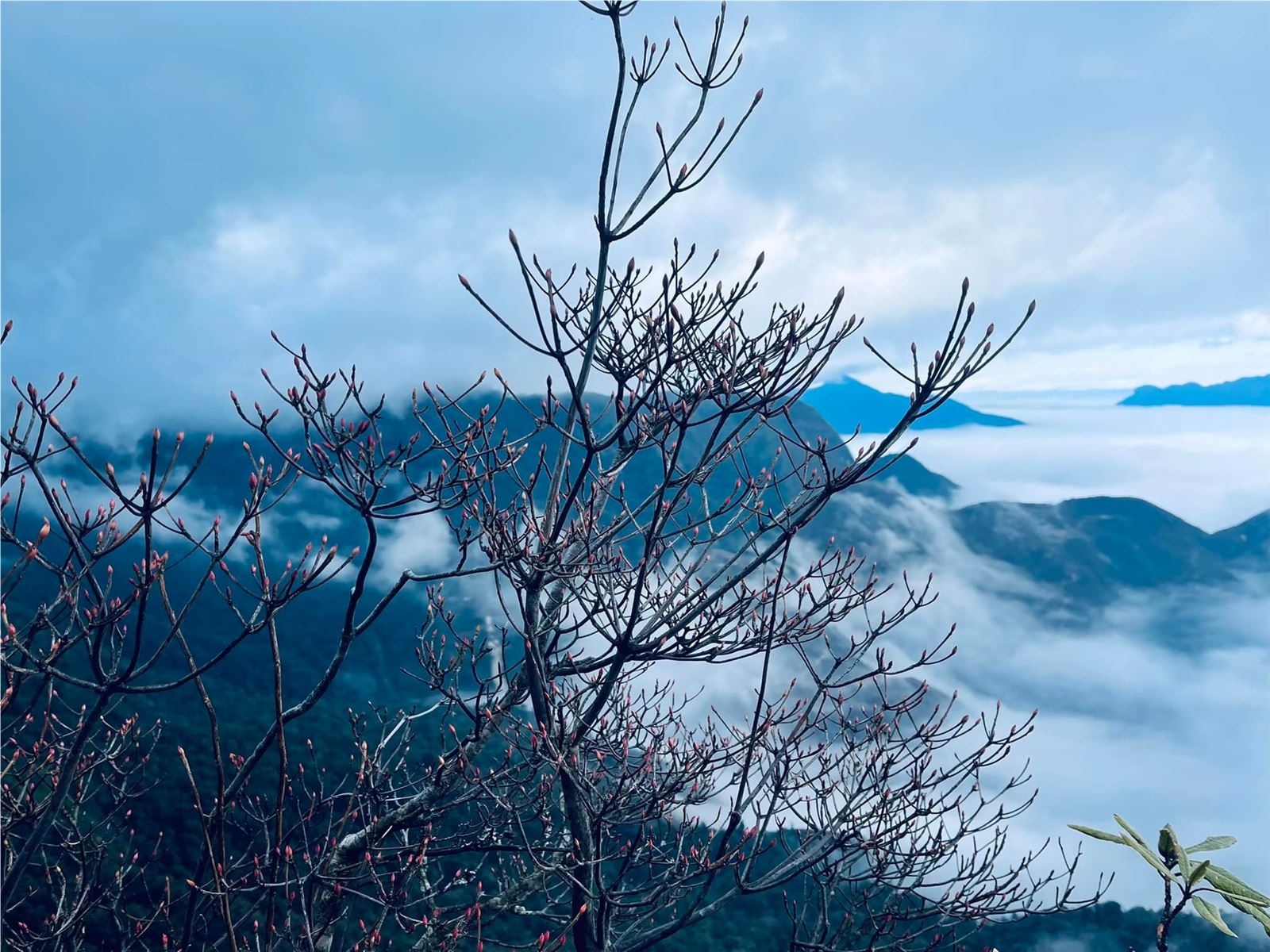 Phia Po
Phia Po Mountain, also referred to as Cha Mountain, is located in the Mau Son mountain complex that is located about 200km from Hanoi, Vietnam. Standing at an altitude of 1,541 metres above sea level, the mountain is yet another new trekking hotspot on the map for any tourist who enjoys a good hike with views of natural, untouched beauty.
Beginning the journey from Hanoi, tourists often choose a two days and one night schedule and travel by car or motorbike to the foot of the mountain, where a guide or porter can be hired to accompany you on the trek. The journey by foot to reach the peak of Phia Po is divided into two stages: the first day and trek stretching 3.5 km from the mountain base to the camping site, where a tent is set up for a meal and overnight stay. The second day is a continued uphill trek until you reach the peak of the mountain.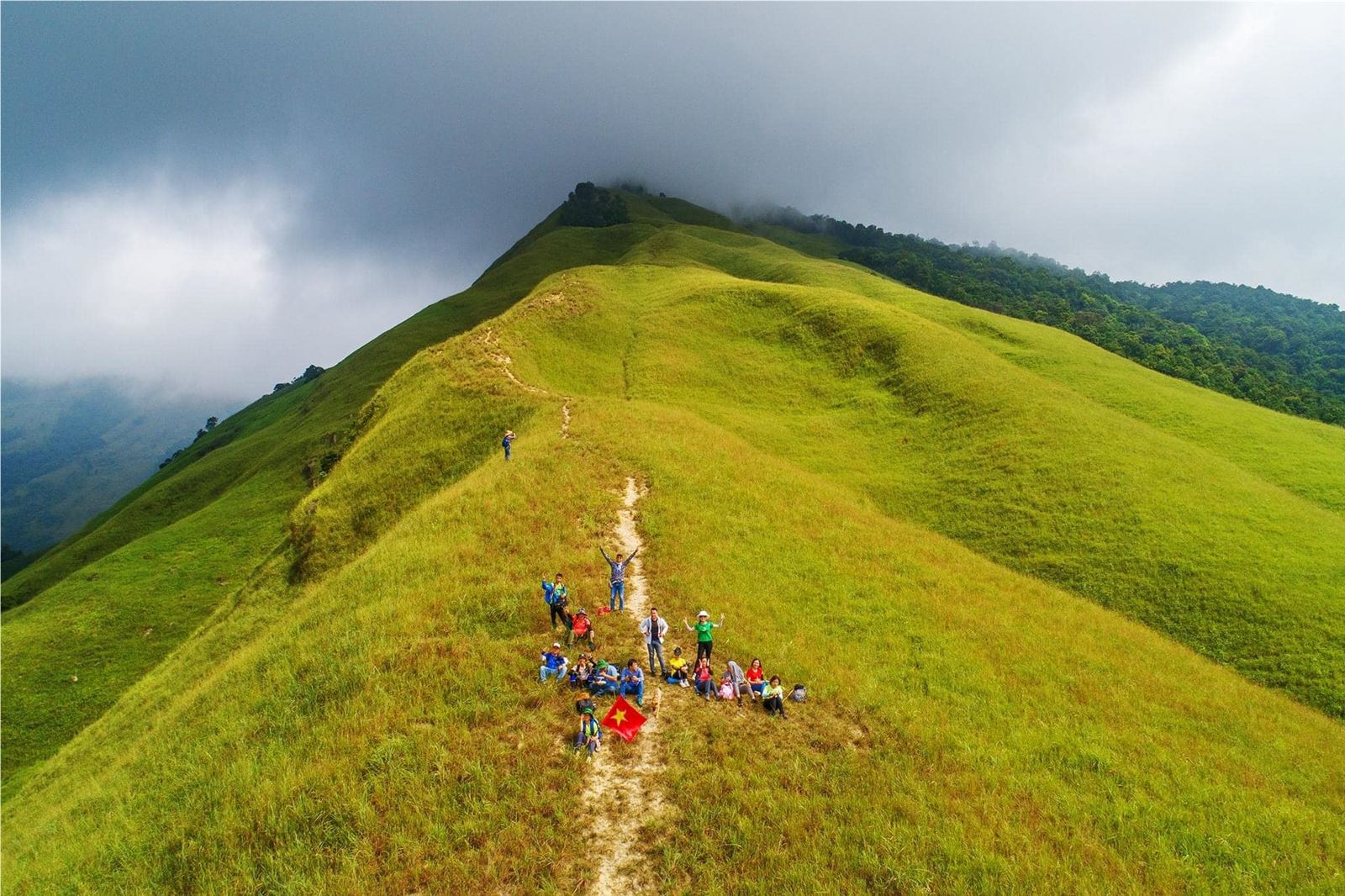 Nhiu Co San
The Nhiu Co San Mountain is found in the Sang Ma Sao commune, Bat Xat district, Lao Cai province about 60 km from SaPa. Standing 2,965 metres tall, Nhiu Co San is the ninth highest mountain in Vietnam. Those who want to trek usually begin the journey by taking a bus to SaPa that will stop at Den Sang commune, where a local motorbike can be hired to reach Nhiu Co San village.
The journey to trek Nhiu Co San takes about two days and one night. Trekkers head uphill in the direction of the Ong Chua waterfall, the journey populated by grazing goats belonging to local farmers. Overall, the trek is considered to be of medium difficulty with slippery slopes to keep an eye out for, especially after visitors pass the Ong Chua waterfall. The first day will show off views of a myriad of streams, waterfalls, cardamom, forests, maple, bamboo amongst other exceptional wildlife before going to the overnight cabin. The second day is an early rise as it begins at three to four AM so trekkers can catch the sunrise and moving sea of clouds.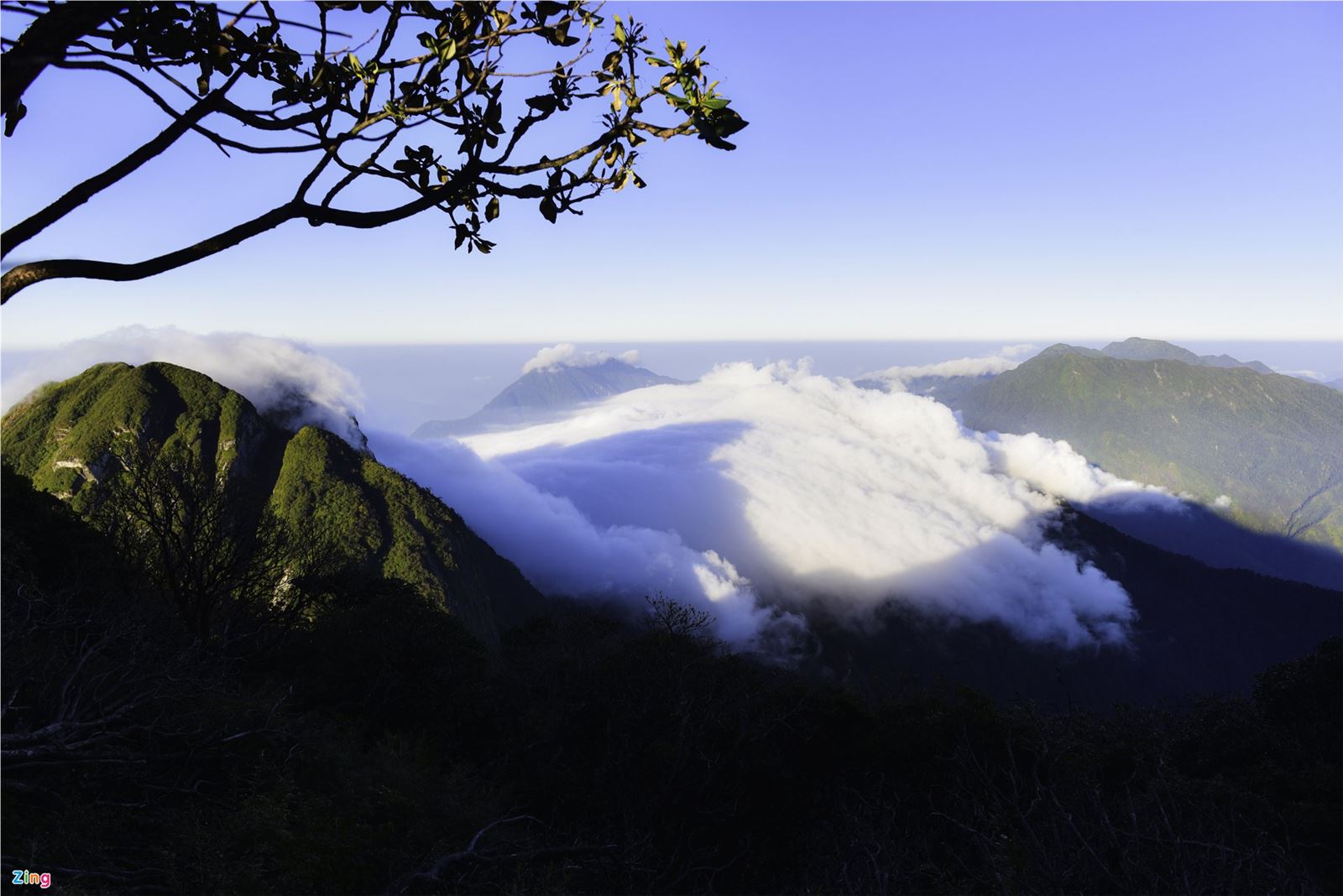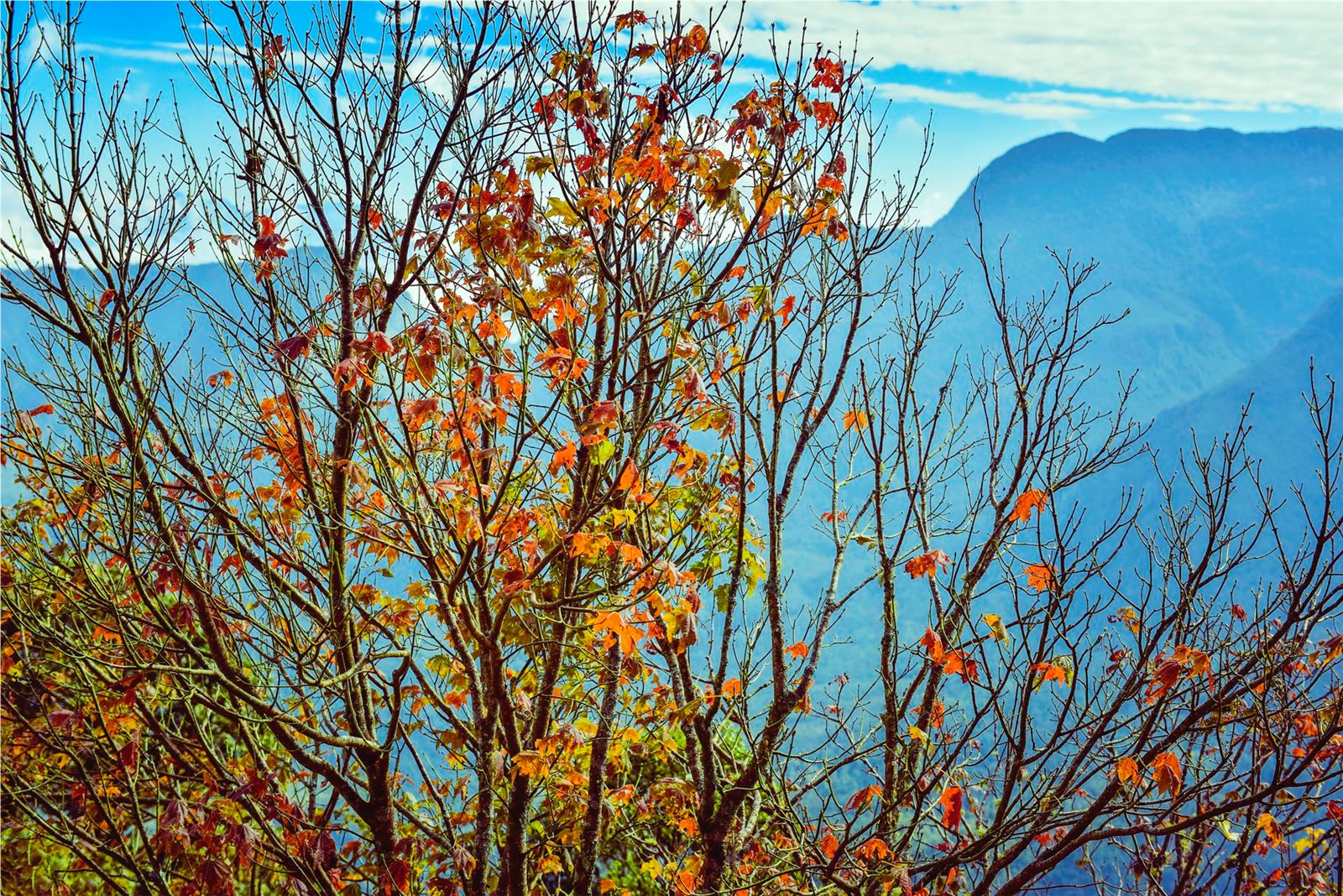 Photo Source: Internet/ Zing
Jennie