Da Nang - Hue: Through Hai Van Thien Ha Pass First Hung Quan
The 110km train departing from Da Nang station will take you through Hai Van Pass – Thien Ha First Hung Quan to Hue city. This is considered the most beautiful and spectacular railway in Vietnam with a generous view. From the window, you will admire the overwhelming scenery, one side is the craggy cliff, the other is the poetic blue sea.
Ticket price: 70.000 - 120.000 VND
Duration: About 2 hours 30 minutes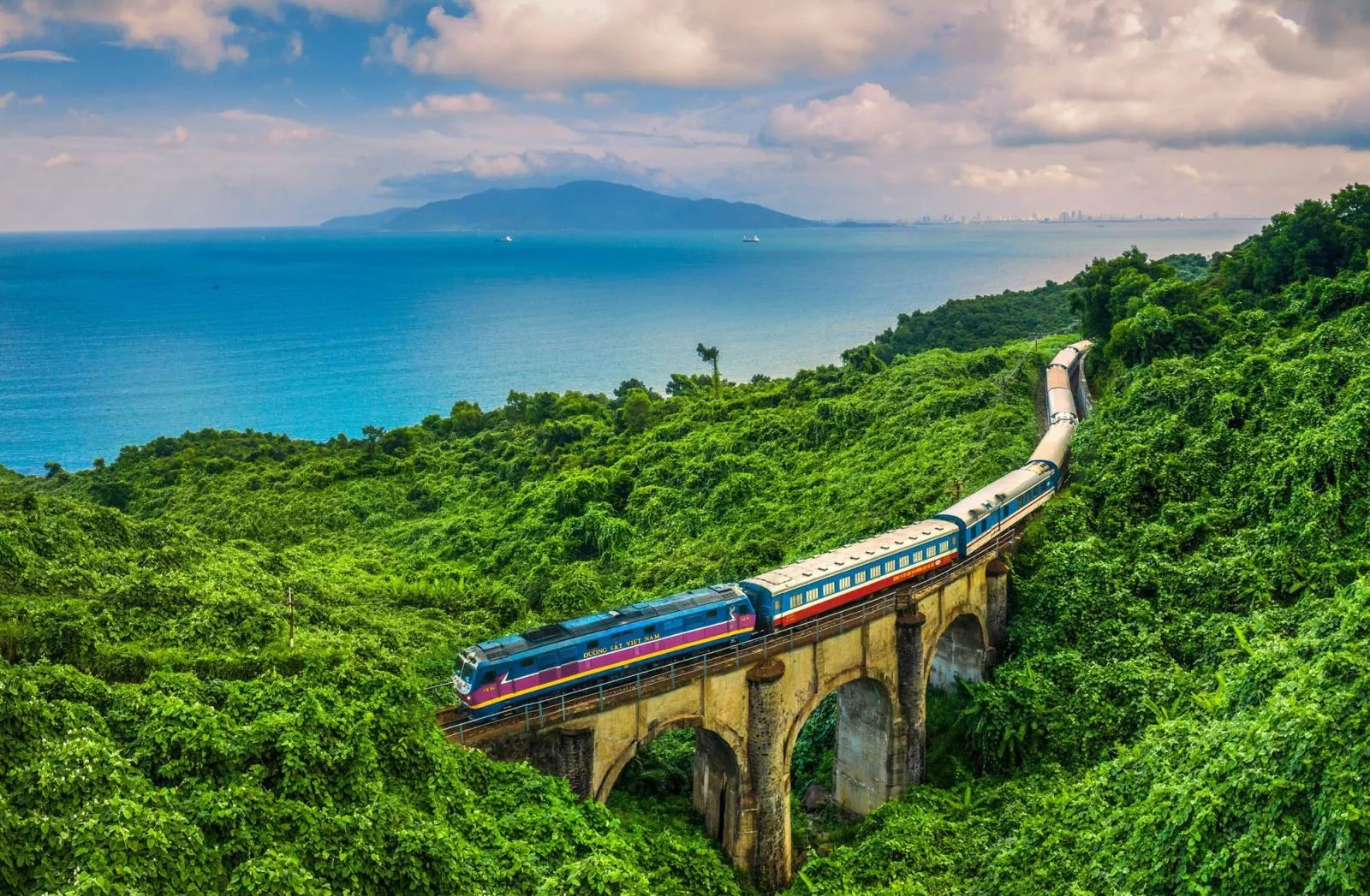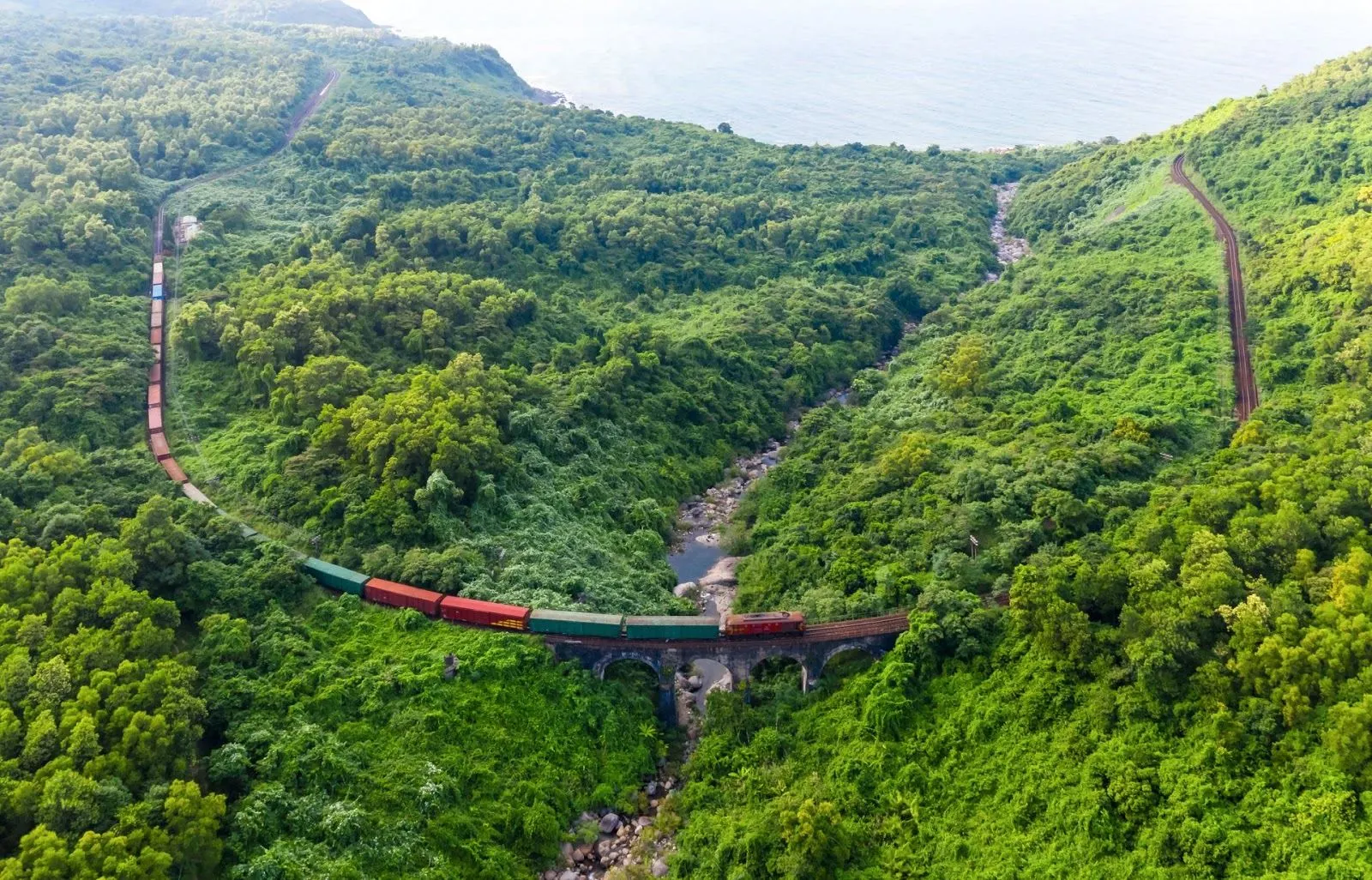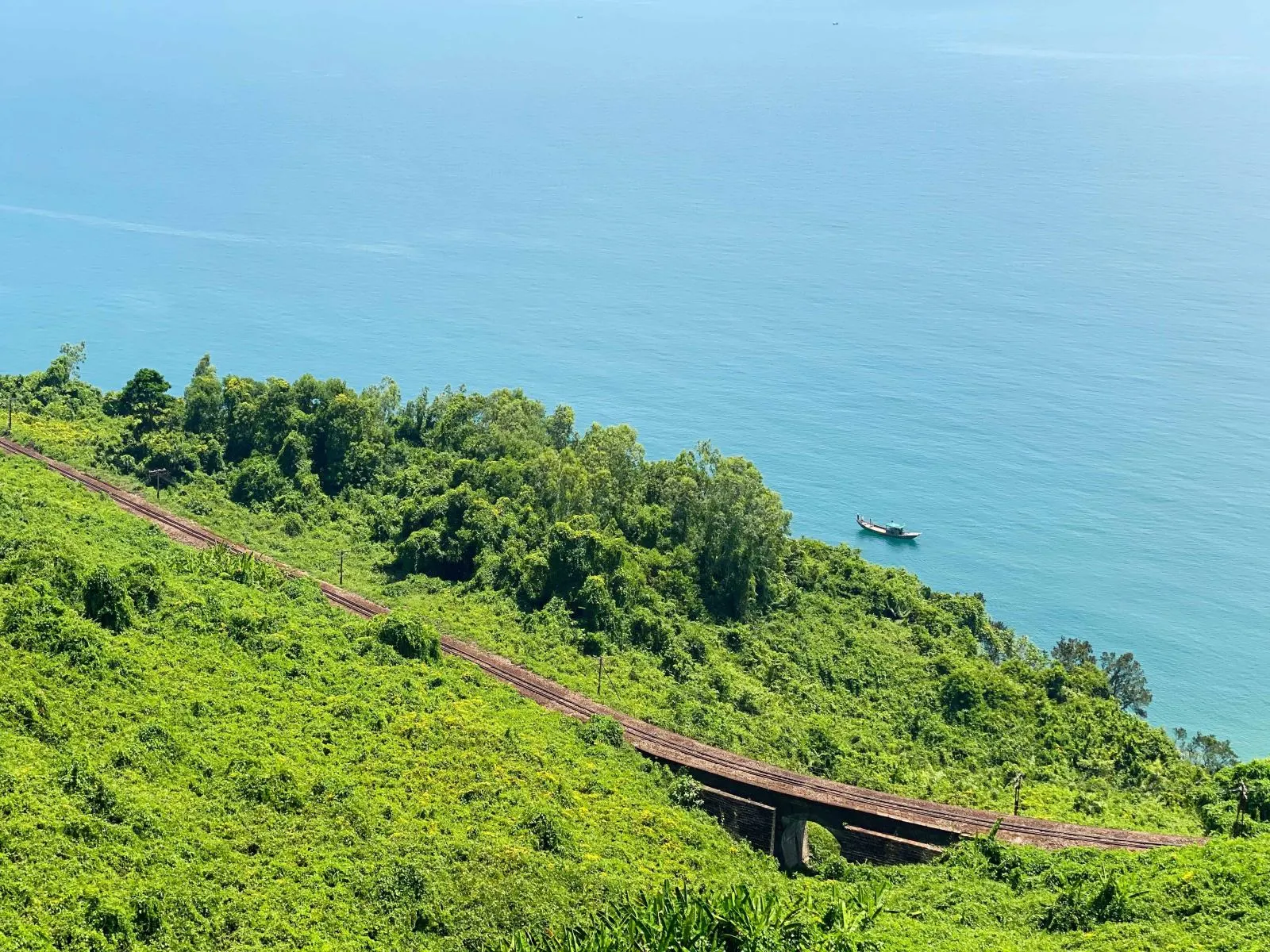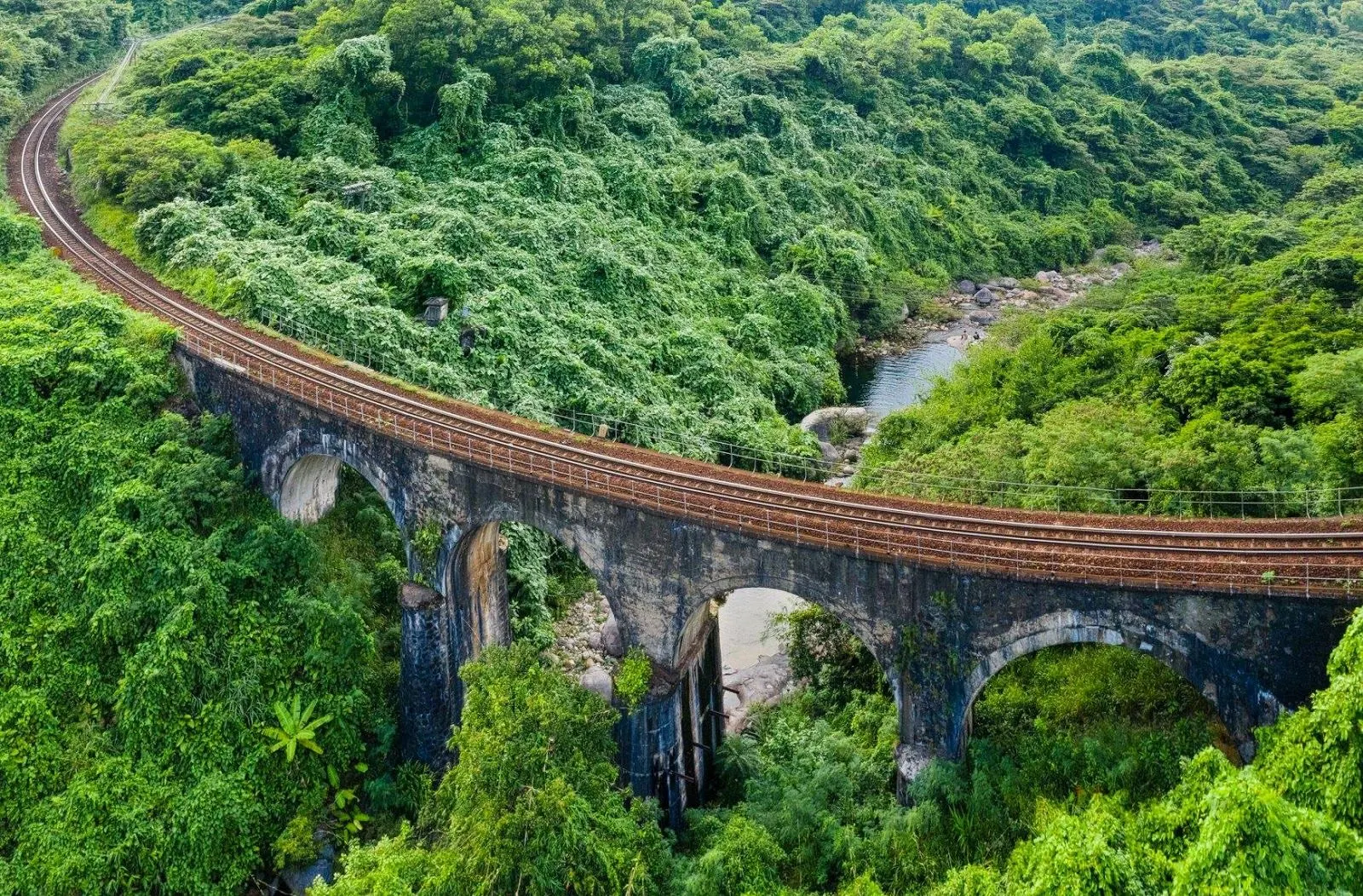 Da Lat - Trai Mat: Cherry blossoms fluttering in the wind
Sitting on the train car from the center of Da Lat down to Trai Mat, you will clearly feel the idyllic beauty and rustic life in the outskirts of the mountain town. This place holds many beautiful memories of Da Lat many years ago with ancient stations, ancient houses, old markets,... Along the way, there is a pine forest and colorful flower strips cheering to welcome you. Especially, when the train passes Tran Quy Cap Street, you will be amazed by the row of cherry blossoms racing to bloom pink, as if you are in the distant Tokyo sky.
Ticket price: 70.000 - 200.000 VND
Duration: About 20 minutes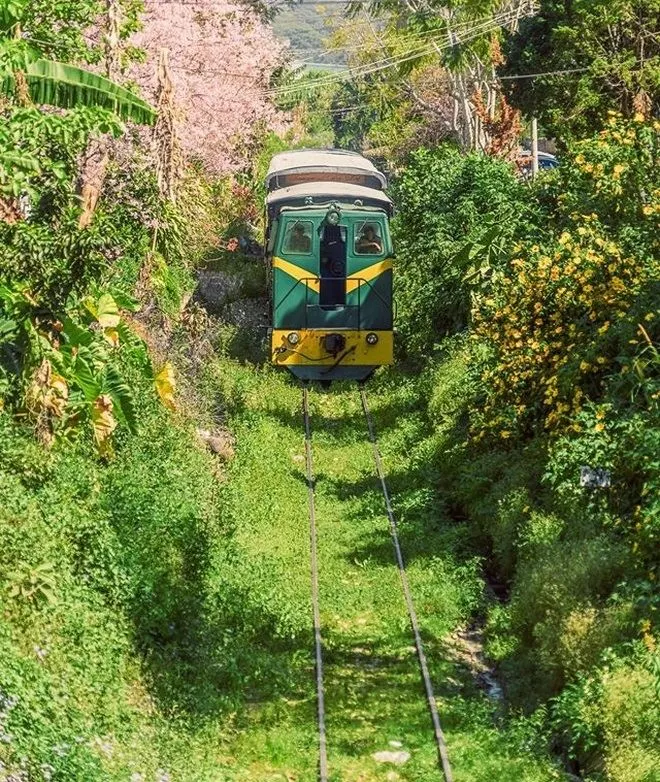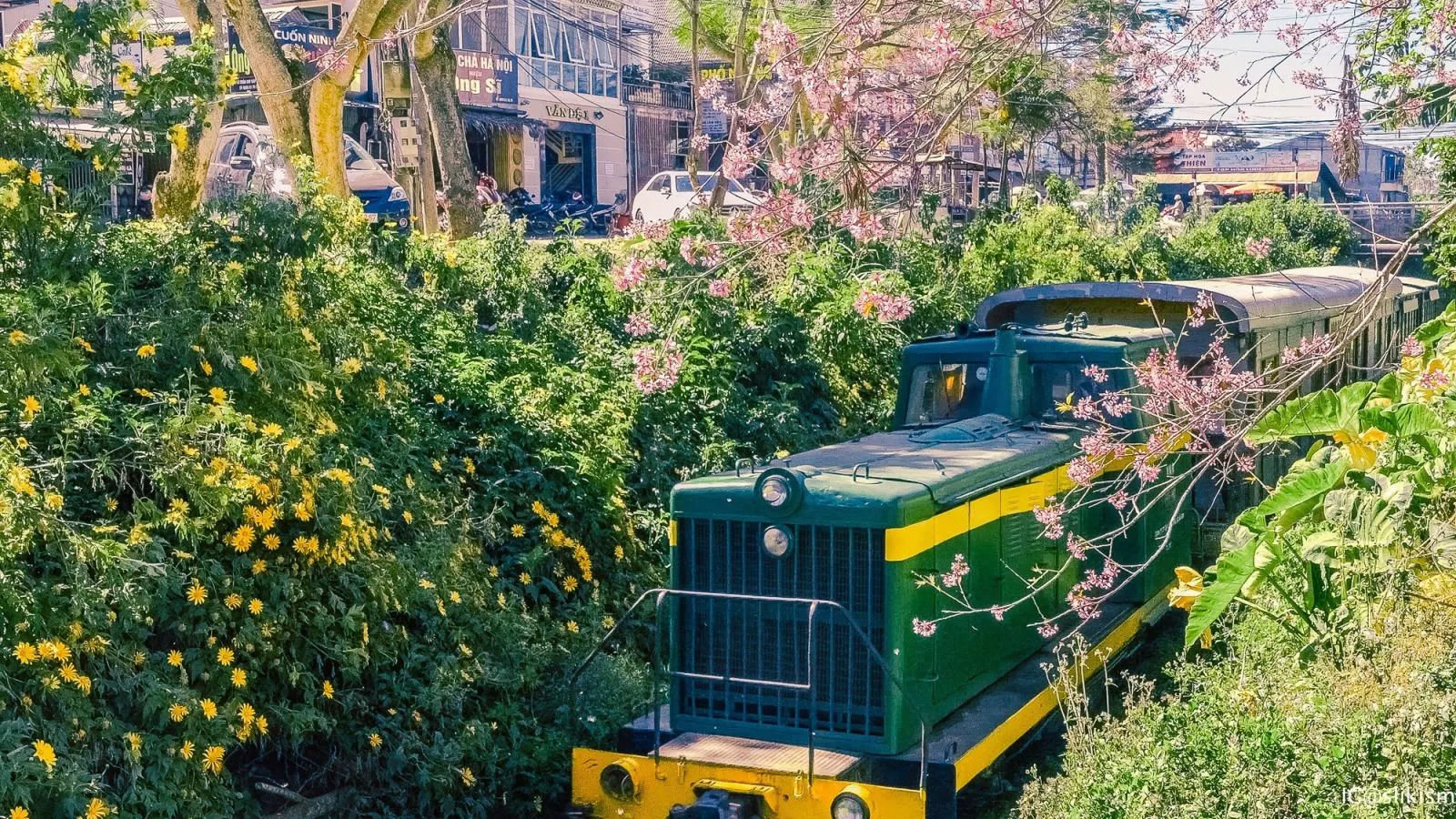 Sa Pa - Fansipan: The longest funicular in Vietnam
The train line from Sapa to Fansipan peak passes through Cat Cat village, spanning the beautiful Muong Hoa valley. The train car and train station are designed with classic European style, attracting many visitors. The train journey rolls along the mountainside, running over viaducts like cinematic footage with classic camera angles.
Ticket price: 200.000 VND
Duration: About 6 minutes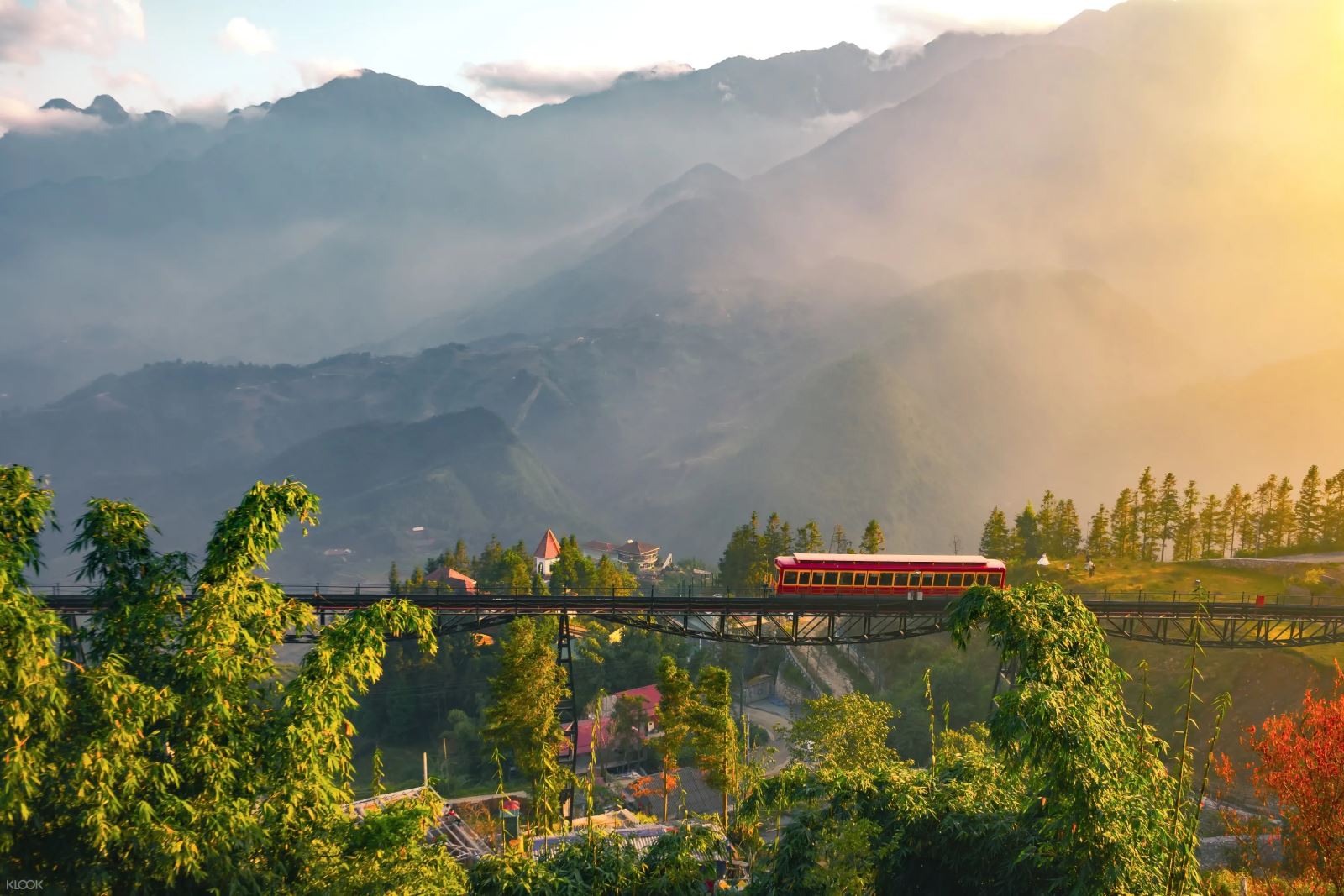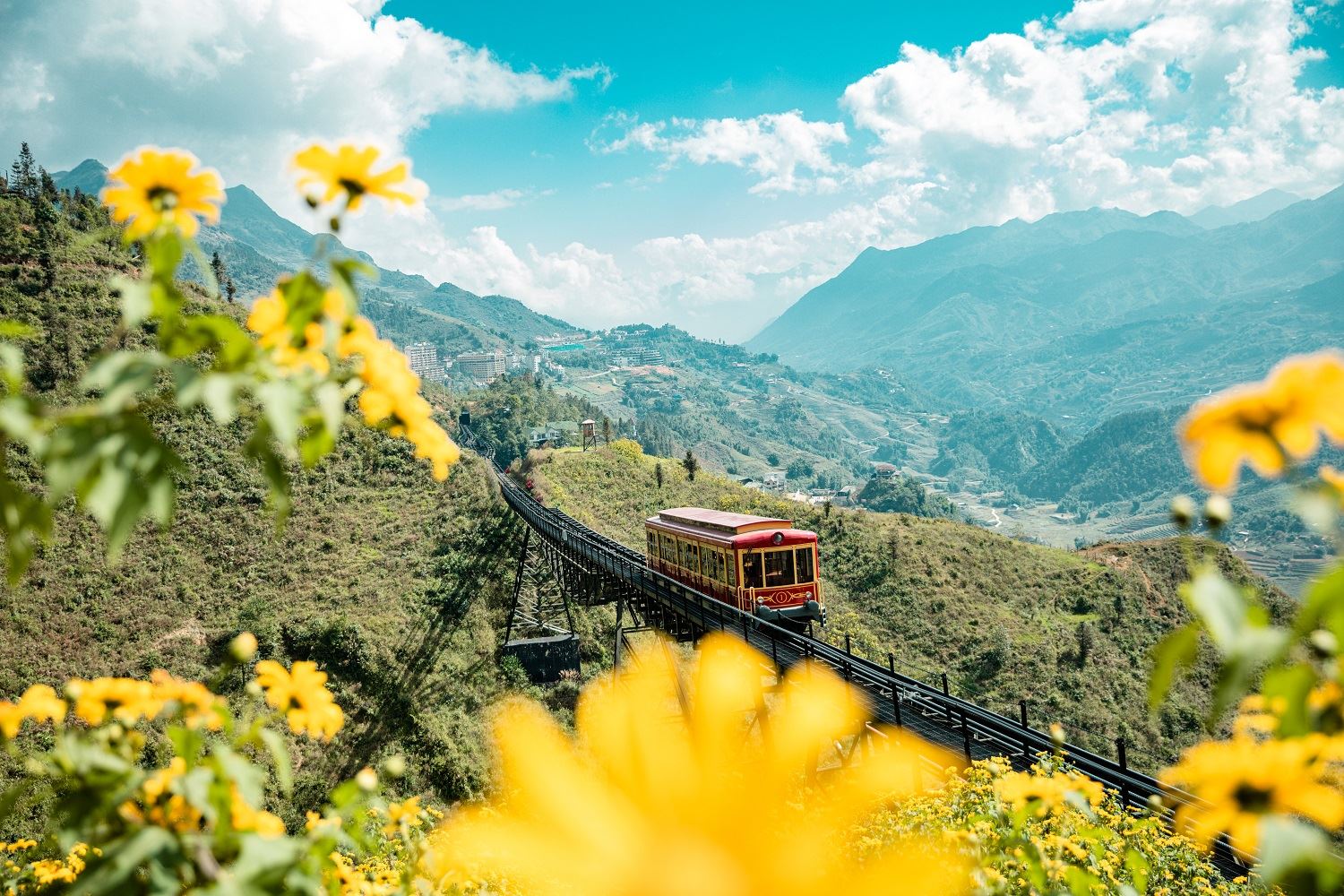 Photo: Internet