Unlike traditional breads such as pate bread, spring roll bread,... Shumai bread is a dish that looks more eye-catching and presented. Shumai balls are made from lean meat puree, marinated with spices, onions, garlic, peppers. Delicious shumai balls must ensure sufficient plasticity, toughness and aroma from meat and spices. Shumai juice is simmered from pork bones, which has a delicate sweet taste. Just add a little green onion to fill a dish from the look to the incense.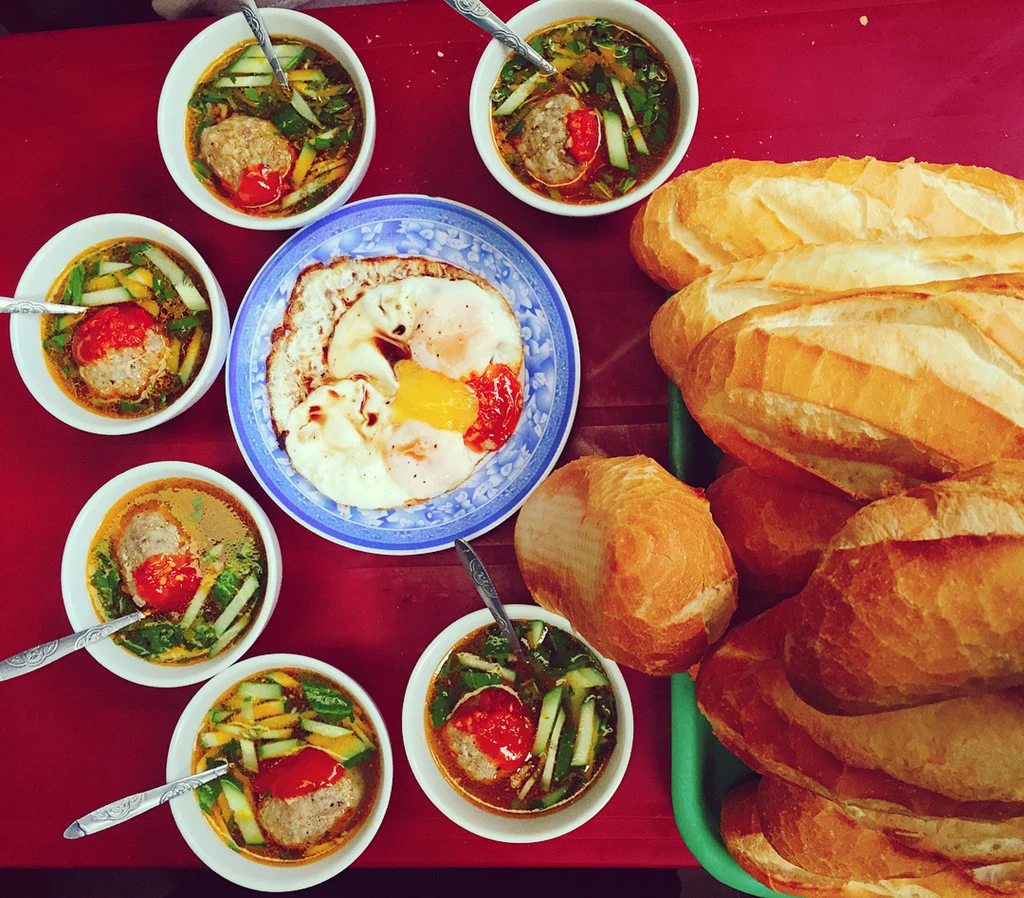 Shumai bread is special in that the filling does not sandwich in the middle of the cake but will be placed separately into the cup. A cup of clear dipping sauce, a little green onion and open whey of shumai balls adorn a morning in the peaceful city of Dalat. Usually when eating, Dalat people will add a little satay pepper to increase the rich spicy taste, which is warm in cold weather. Depending on the taste, each person will add sprouts, cilantro (cilantro) or non-crispy fat cloves. These ingredients should be added as soon as the cup of broth is hot. Thus, the flavors will blend together more intensely.
There are 3 ways to enjoy this shumai bread. Breaking the bread they put in a cup, some people choose to tear a large piece of bread and dip it with the broth. You can also tear the loaf in half, stuff the shumai balls in the center and then dip with the broth. No matter how you eat, you will feel the gentle, fatty taste of shumai meatballs without being cloying.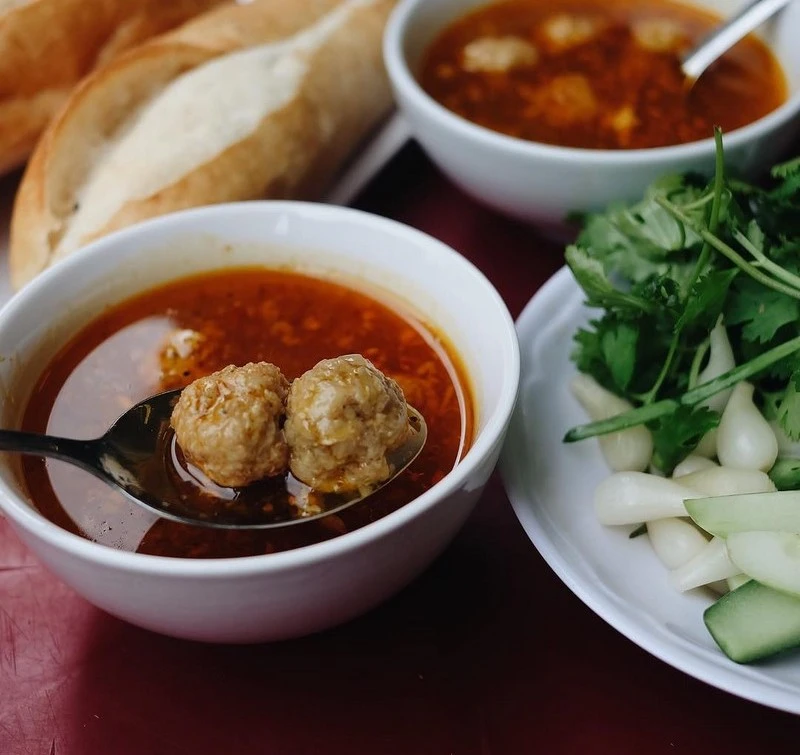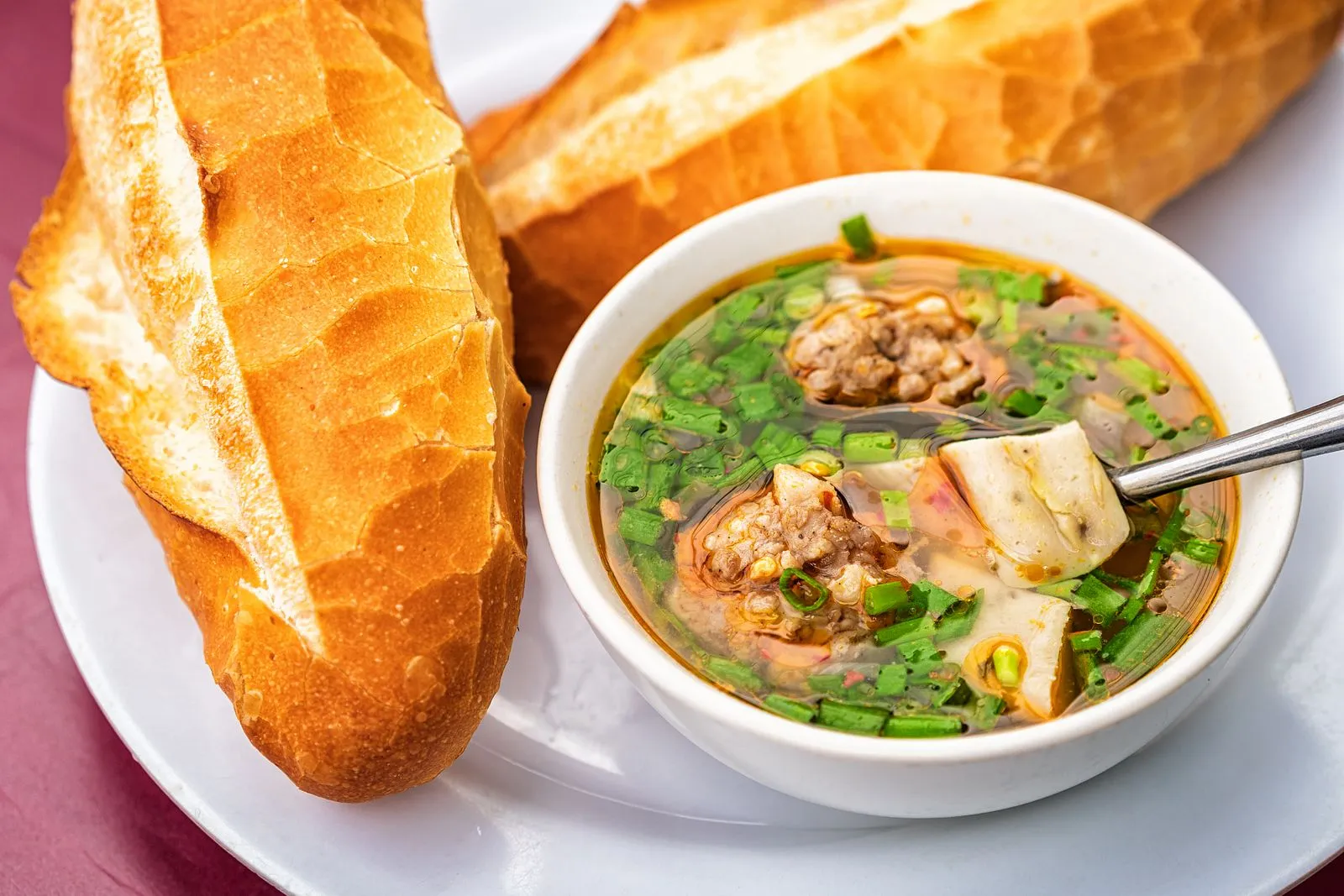 Every morning, no matter how busy they are, Dalat people still slowly sit and enjoy this shumai bread. The best is still to eat as soon as the broth is hot, so you will clearly see the sweet taste. Just like that, a morning in Dalat also passed fresher, more serene and warmer. In addition, you can enjoy a glass of warm soy milk, extremely suitable for this dish.
Only about 15,000 VND for a cup of meat broth but 2 breads. What's better than waking up in the morning to enjoy shumai bread – a feature rarely found anywhere outside of Dalat.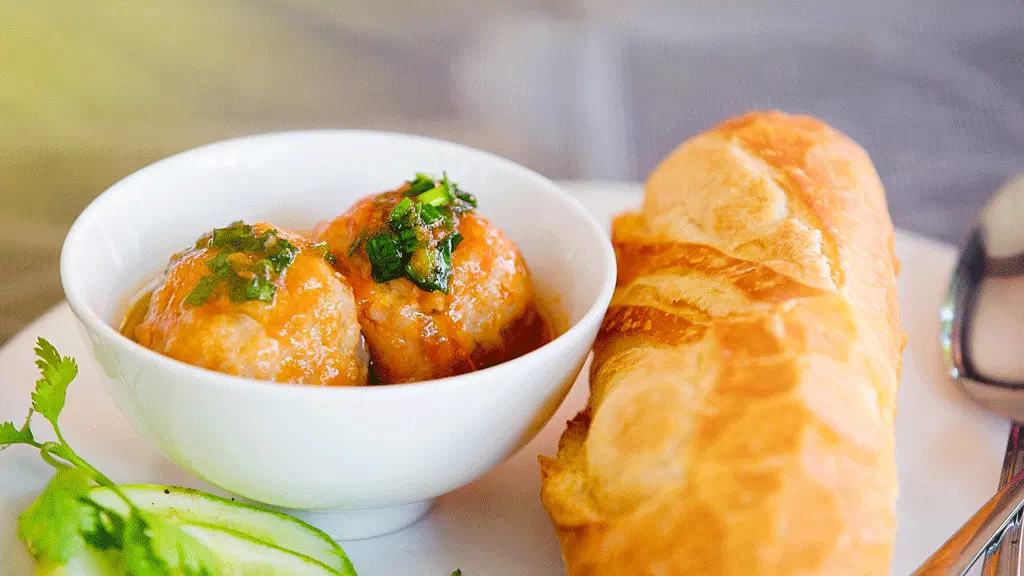 Address:
Shumai bread 47 Hoang Dieu Da Lat
Be Linh Shumai Bread, No. 26 Hoang Dieu, Da Lat City
Co Suong Shumai Bread, No. 14 Ab Light, Da Lat City
Tran Nhat Duat Shumai Bread, No. 4 Tran Nhat Duat Street, Da Lat City
Shumai bread Cau Nha Lamp, No. 157, 3/2 Street, Da Lat City
Source: General