Overview
A three-star lodge aimed at a five-star experience, Topas Ecolodge has come a long way from its beginnings as a rustic base for Sapa expeditions, where small groups of hikers will need to pre-order for a guaranteed warm meal at dinnertime.
Today, the hostel offers a smooth, complete experience for everyone from adventure seekers to Instagram users — no small feat when performed on a remote mountaintop in Northern Vietnam. No matter the weather, the best part of any vacation at Topas is spending plenty of time out the door, soaking up the views of Sapa's cascading rice terraces and soaring mountains, and dining on fresh mountain produce at every meal.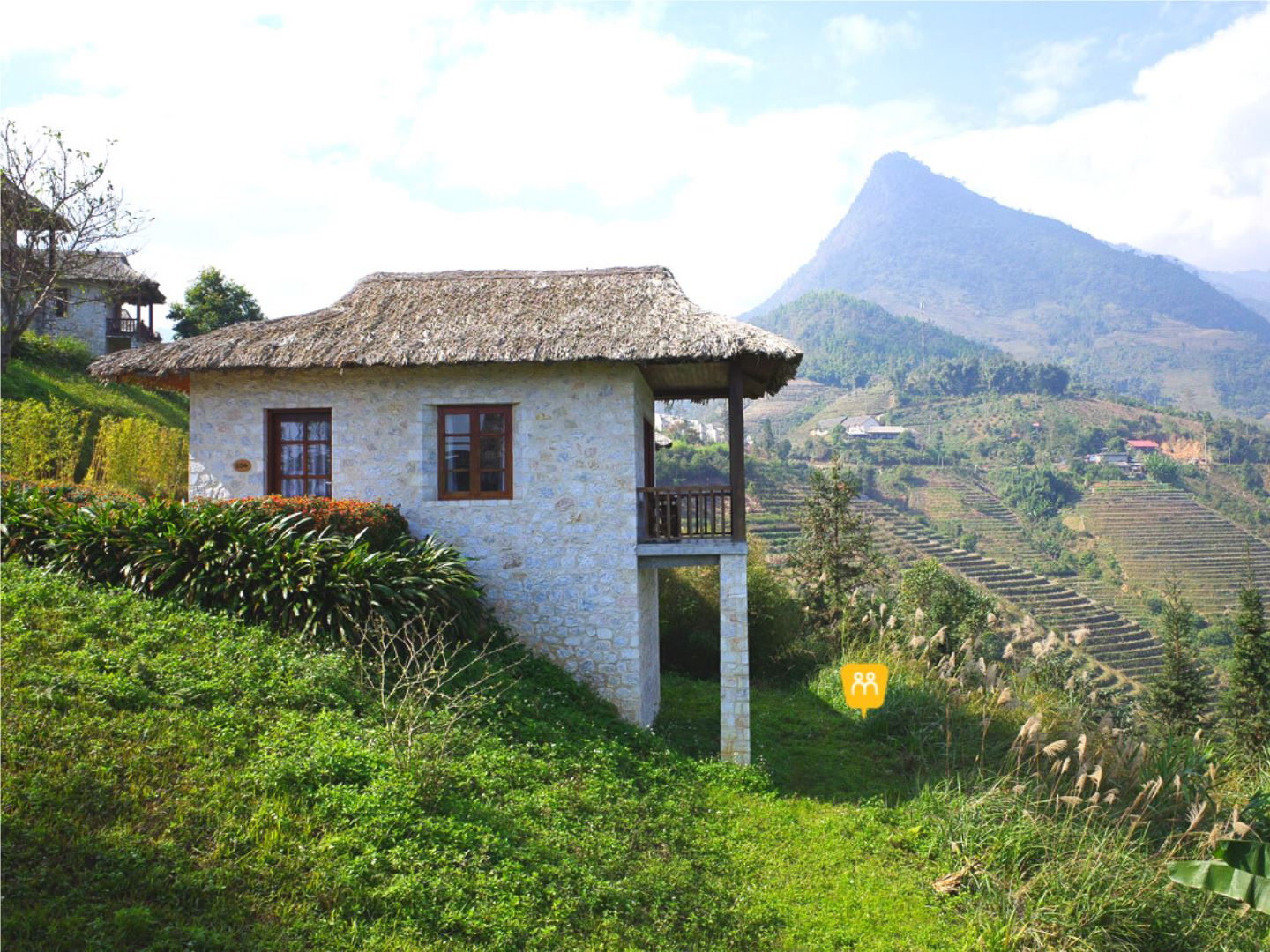 Prominent
Sapa is famous for its breathtaking views, and Topas shows its great location to take full advantage with eye-catching views from every angle. It's enough to pull up a seat and watch the sunset to understand something of the charm Sapa holds for so many visitors. Two amazing infinity pools — one with year-round heating and another with a bubbling pool — overlook the grounds and are dwarfed by the surrounding peaks. These are real infinity pools: In the right lighting, the water simply melts into the blue horizon.
Topas' greatest achievement is pioneering a sustainable tourism model that benefits Lao Cai's ethnic minorities (95% of employees are employed from nearby ethnic minority villages.) The servers in the restaurant are a pleasure to interact with, and the entire group is serious and welcoming.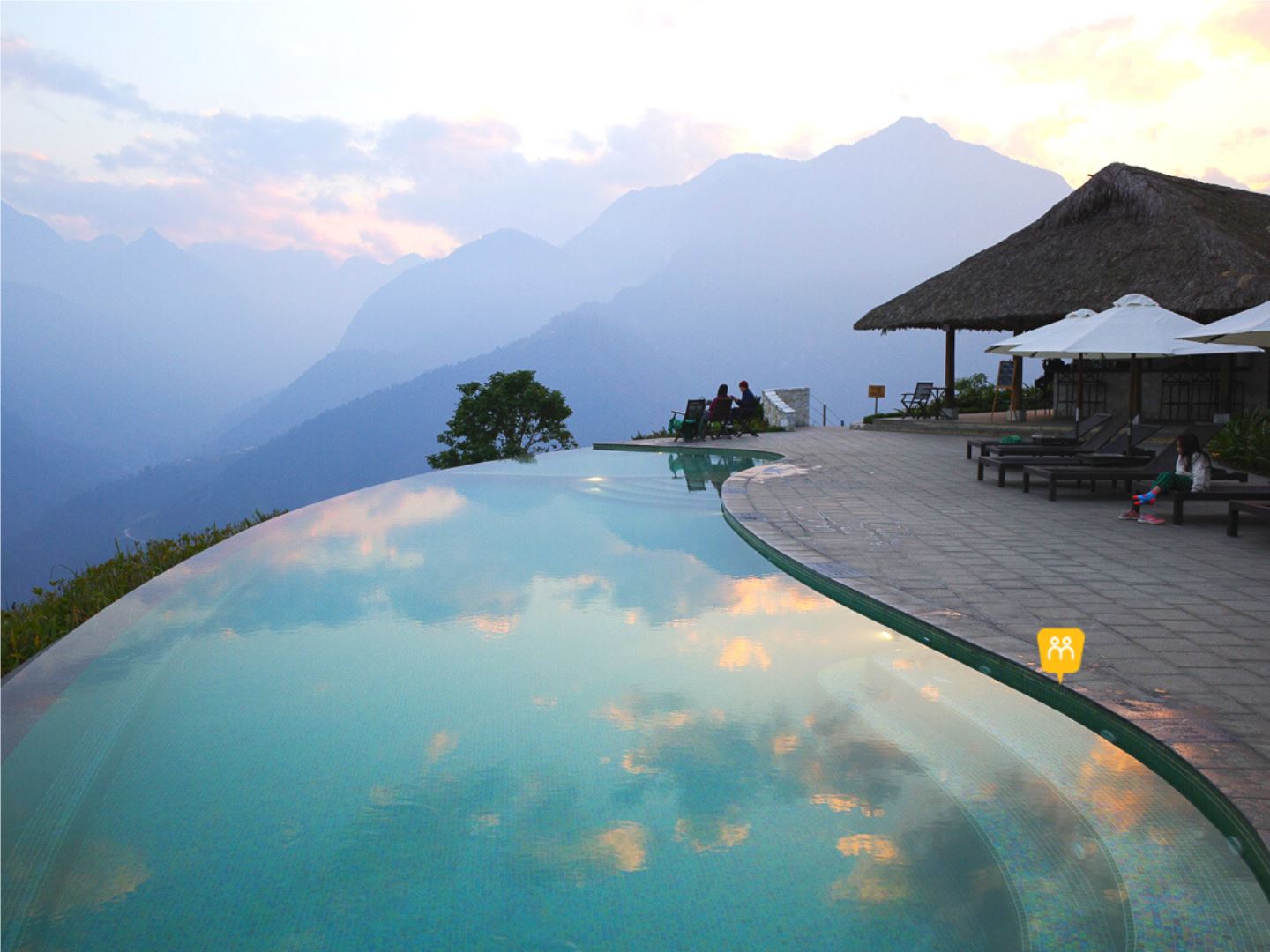 Room
The bungalows at Topas Ecolodge are all made from hand-cut limestone sourced from nearby quarries. These permanent structures bring a sense of solidity to each space. Do not expect five-star luxury: the suites are sparsely decorated, but they are equipped for comfort with top beds and pillows, deep stone baths and coffee makers. The newest villas offer a touch of better things with heated floors and private pools. Each room has a balcony that opens out to mountain or valley views, so you're never far from nature.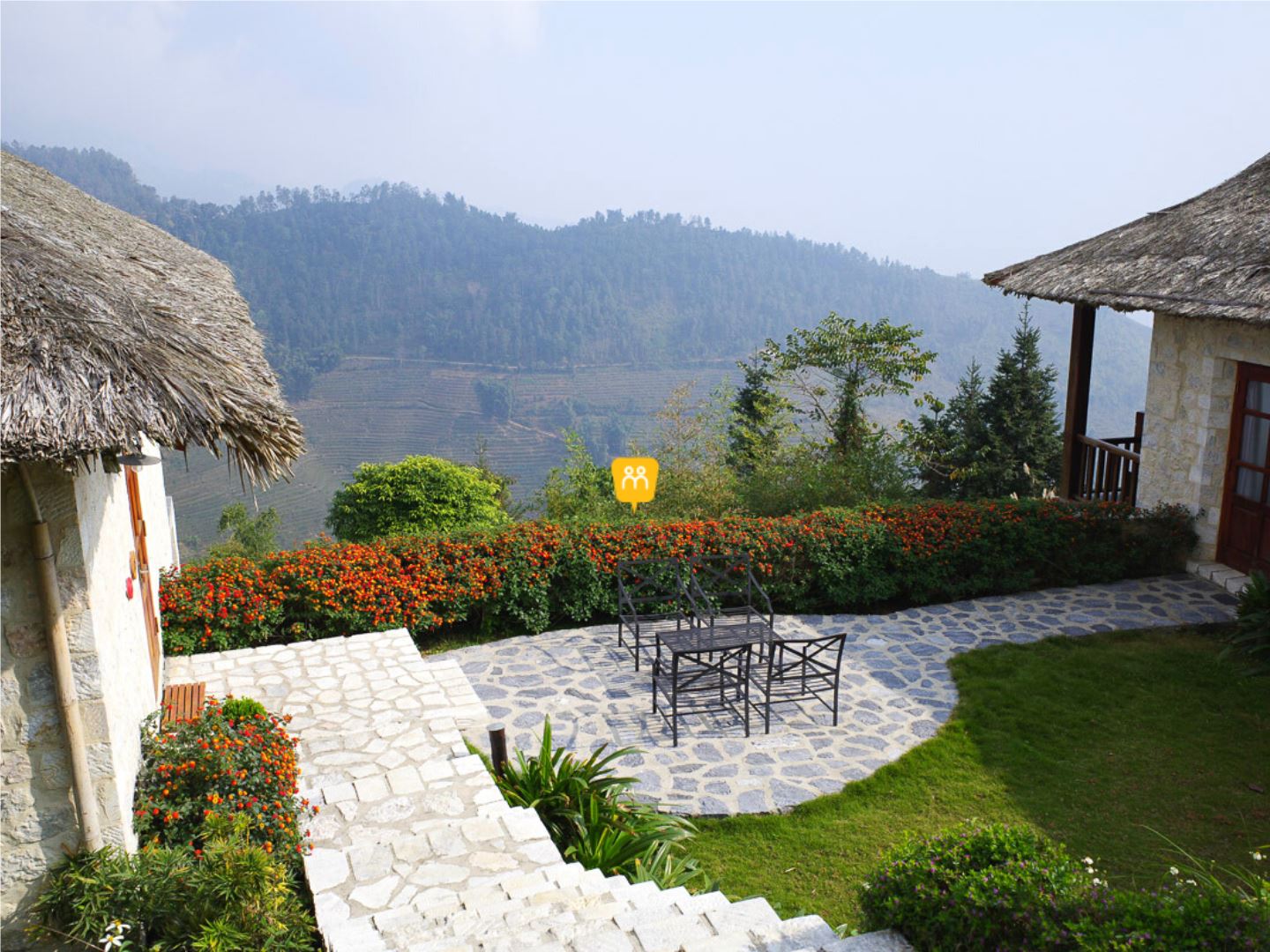 Eating
Meals are a highlight at Topas Ecolodge. The breakfast buffet is a variety of hot dishes, freshly baked Danish pastries and breads, and tropical fruits. Fascinating visitors to the egg station, where free-range eggs from the lodge's chicken coop are coaxed into a frying pan; But the star of the show is Pho Corner. Served hot steamed with crispy spin on the side, a mouthful of soft rice noodles flavored with herbs, lemon and chili peppers is the perfect antidote on a winter morning.
Lunch and dinner are served à la carte from the menu of 80% of local fares and 20% of international fares. While all dishes are made with delicious, freshly selected products, be sure to try rainbow salmon (Sapa salmon) - a delicate pink meat fish that goes great in soups and hot pots.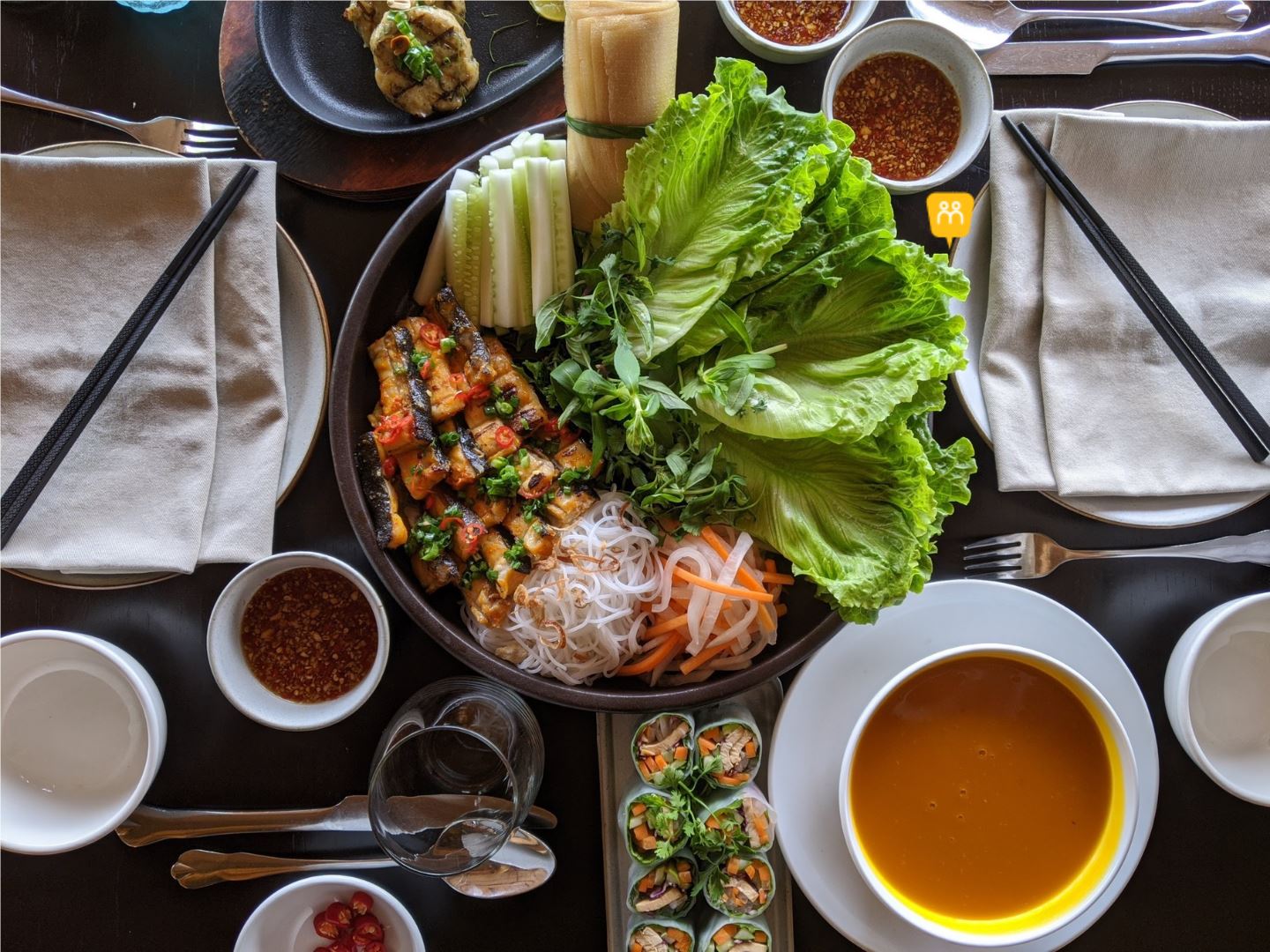 Activity
In addition to relaxing around the two very photogenic pools, guests can also relax with a drink at the Inn Bar, or book herbal baths and massages at the spa. Topas runs excellent guided tours to lesser-known corners of the National Park, and visitors can take on-site cooking classes, visit local markets, or take weaving and embroidery workshops. For those who want to explore ethnic culture more deeply, Topas runs deeply customized tours of ethnic minority villages.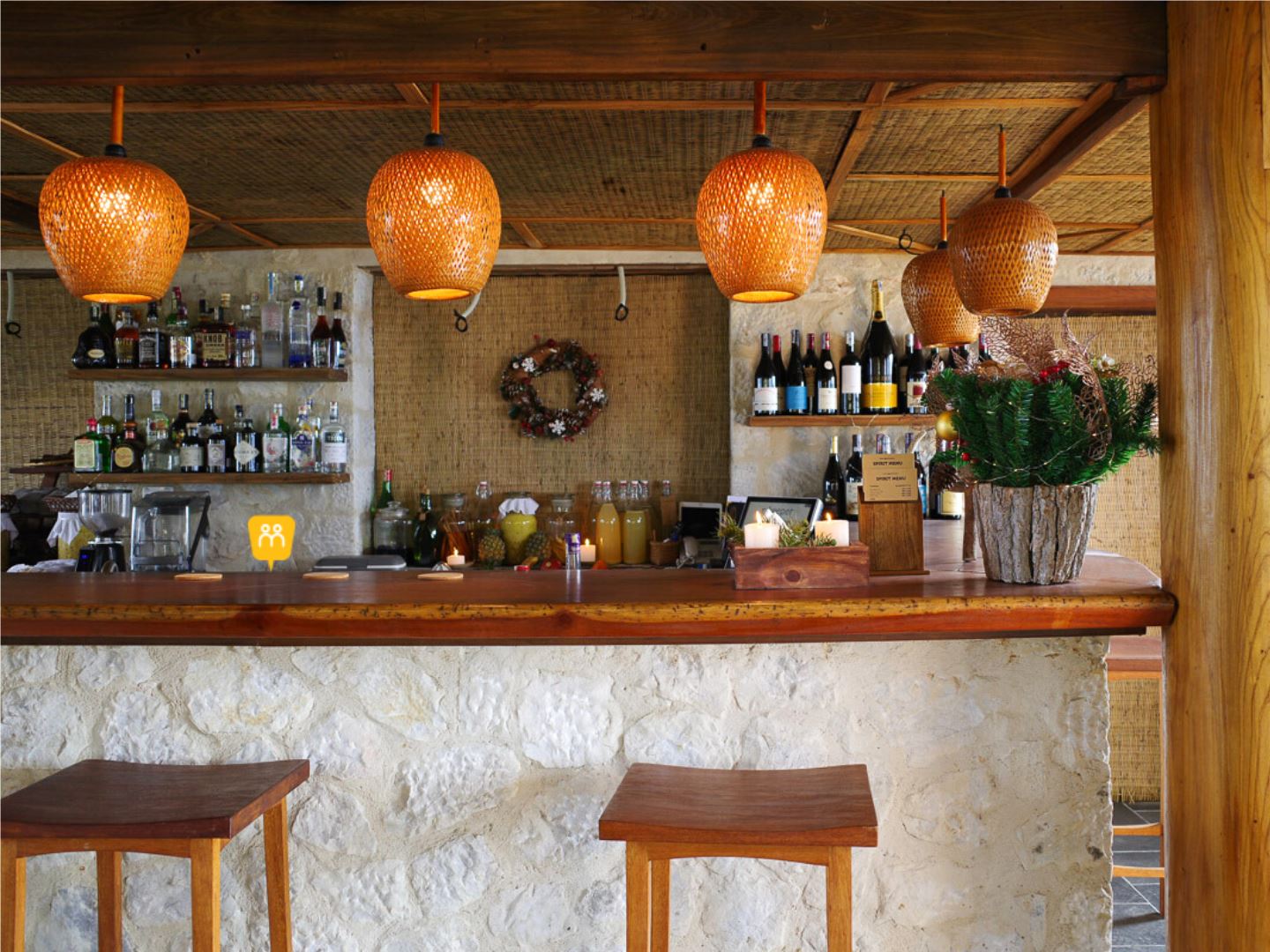 Sustainability
Topas Ecolodge follows a plastic-free policy and invests in the latest eco-friendly technology for pool and floor heating. The kitchen grows its own vegetable and herb garden on the premises, and buys most of its produce from nearby farmers. The pools are treated with saltwater to avoid harmful chemicals, and greywater from toilets and bathrooms is recycled and used to water gardens. Even the restaurant's empty wine bottles are crushed and recycled by mixing into cement and bricks for construction.
Good to know
There is no WiFi or TV in any of the rooms and suites at Topas Ecolodge, although there is WiFi at the restaurant and reception. Wear stable shoes to walk uphill or downhill around the hotel.