1.Tempus Fugit
Located on the campus of JW Marriott - a famous resort in Phu Quoc. Tempus Fugit is a combination of unique and attractive dishes intersecting 3 Vietnamese - Japanese - French cuisines. The space here is designed in Asian-u style to bring a modern and sophisticated feeling. In particular, visitors can witness the process of cooking dishes from the world's most famous chefs. Each dish is decorated eye-catching, unique flavors create a unique highlight for Tempus Fugit.
Address: Bai Khem, An Thoi Town, Phu Quoc District, Kien Giang Province
Hotline: +84 2973 779 999
Opening hours: 06:30 – 22:00
Price: 450.000 - 1.200.000 VND
Website: https://marriottbonvoyasia.com/restaurants-bars/JW-Marriott-Phu-Quoc-Emerald-Bay-Resort-Spa-Tempus-Fugit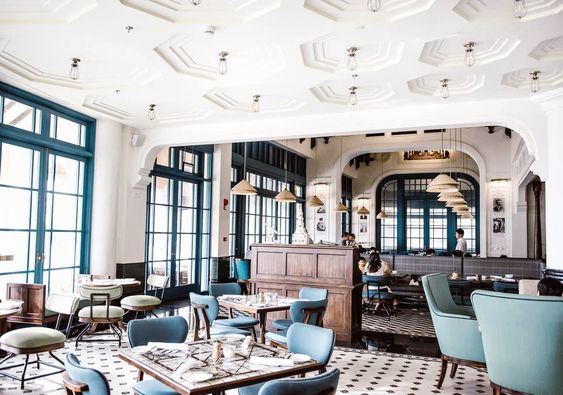 Source: pinterest
2.The Pepper Tree
At The Pepper Tree, visitors can enjoy rich specialty dishes while admiring the perfect sunset. Some unique and famous dishes must try are: Grilled crab with salt and chili, Squeezed fish hotpot, Grilled cockles satay,...
Enjoy a wonderful meal with your loved ones, watch the sunset and immerse yourself in the melodious music, the sound of the waves of the sea. This will be a great experience that you can only find when dining at The Pepper Tree.
Address: Alley 118, Tran Hung Dao Street, Quarter 7, Phu Quoc District, Kien Giang Province
Hotline: +84 297 398 2988
Opening hours: 06:30 hours – 10:30 hours, 18:00 hours – 22:00 hours
Price: 100.000 - 500.000 VND
Website: https://laverandaresorts.com/restaurants-bars/the-peppertree/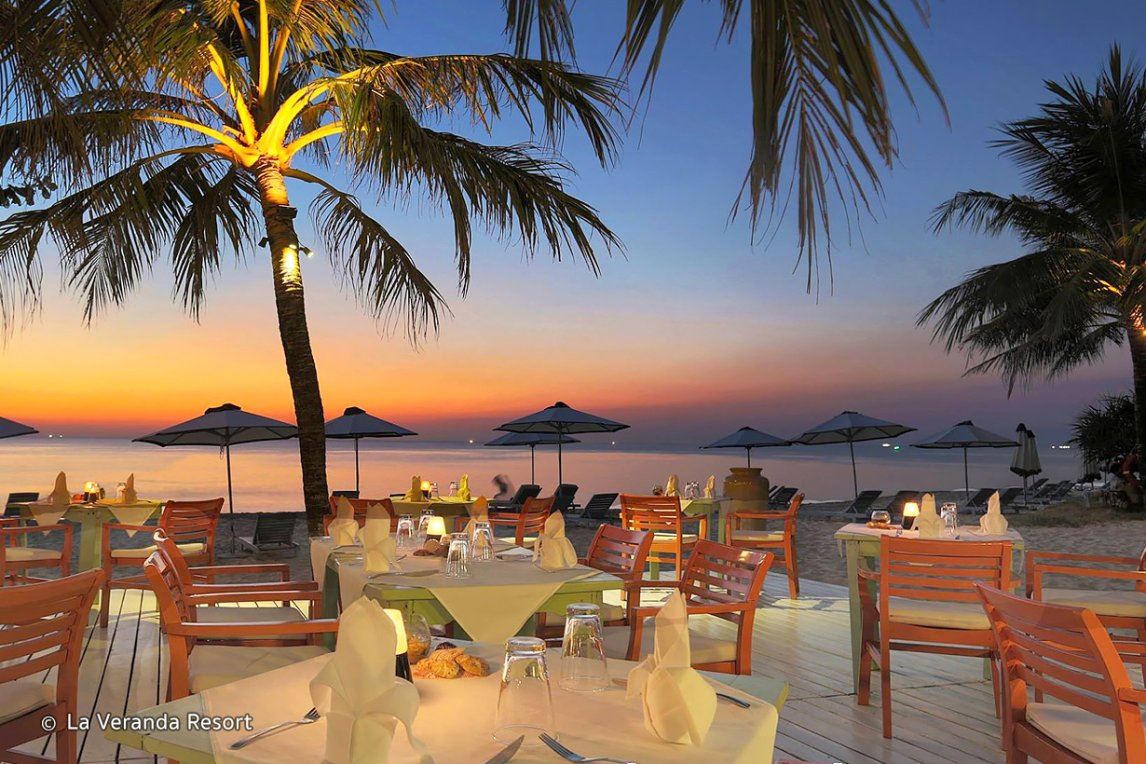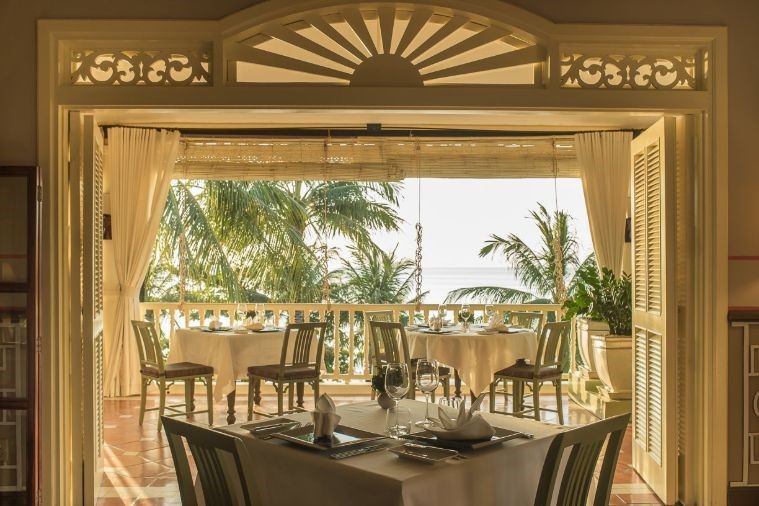 Source: dulich.phuquoc.gov
3.Lava Restaurant
Lava was named "the most luxurious beach restaurant" at the World Luxury Restaurant Awards 2019. The roofs are made from 100% pure bamboo, bringing a simple feeling but still luxurious and comfortable. The bar made up of blue fossil coral is also an impressive attraction for visitors.
Located close to the coast of Phu Quoc, Lava gives diners a cozy and romantic space. There is also a premium wine warehouse, all kinds from all over the world contribute to the level of the restaurant.
Address: InterContinental Phu Quoc Long Beach Resort, Truong Beach, Duong To Commune, Phu Quoc District, Kien Giang Province
Hotline: +84 2973 978 888
Opening hours: 05:00 – 22:30
Price: 1.500.000 - 3.500.000 VND
Website: www.phuquoc.intercontinental.com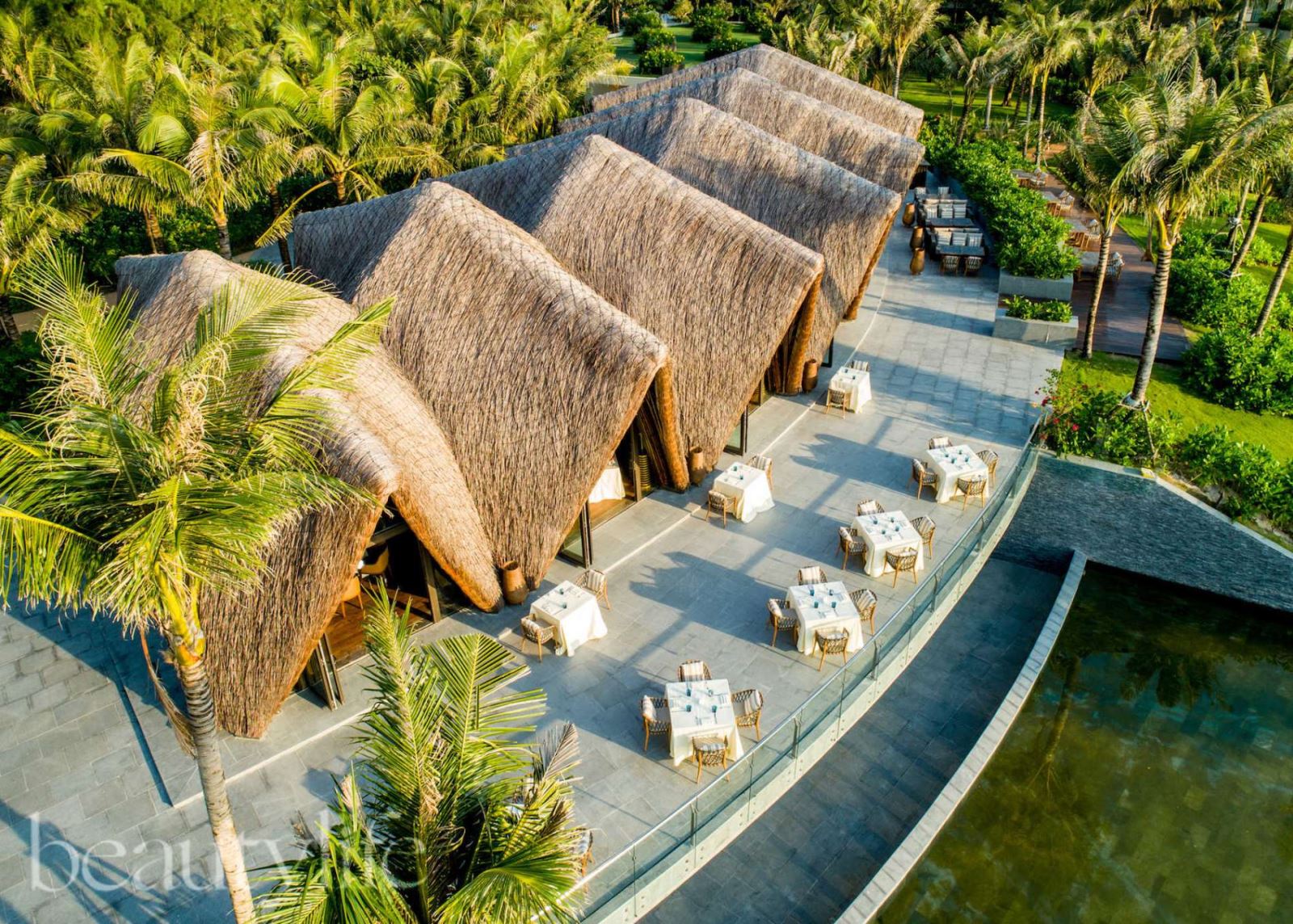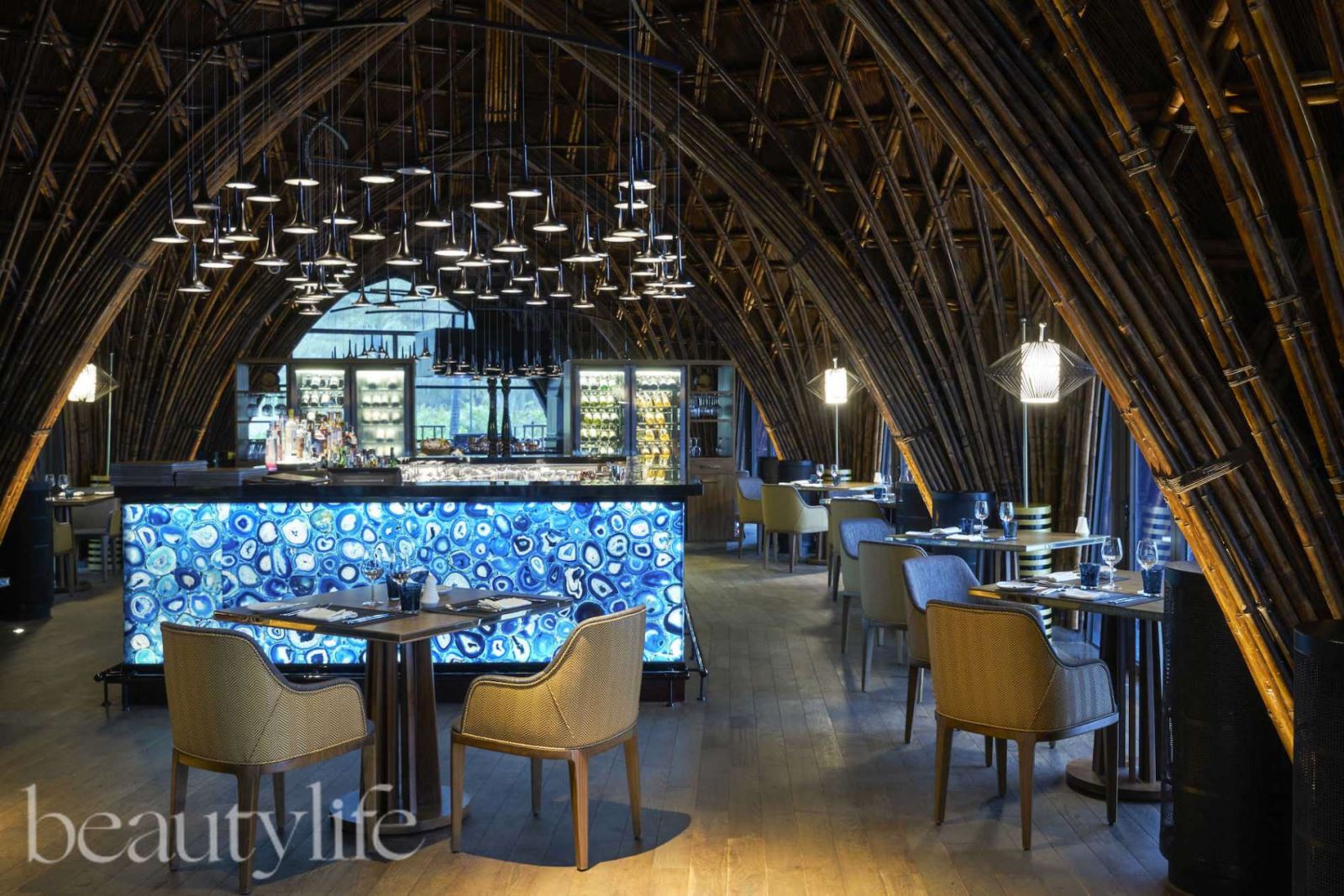 Source: songdep.vn
4.Rock Island Club
The restaurant will be the ideal choice for visitors who like fresh space, immersed in the breeze and the sound of waves. You will feel extremely relaxed when dining on an island, surrounded by a vast romantic sea. Rock Island Club is considered as a wonderful and rare "foreground" in the middle of Phu Quoc pearl island. Rock Island's menu is mainly seafood with typical flavors and rich processing that will make you remember forever.
Address: Hamlet 4, Cua Can Commune, Phu Quoc District, Kien Giang Province, Vietnam
Hotline: +84 297 389 1234
Price: 350.000 VND (including train ticket and 1 meal)
Website: www.namnghiresort.com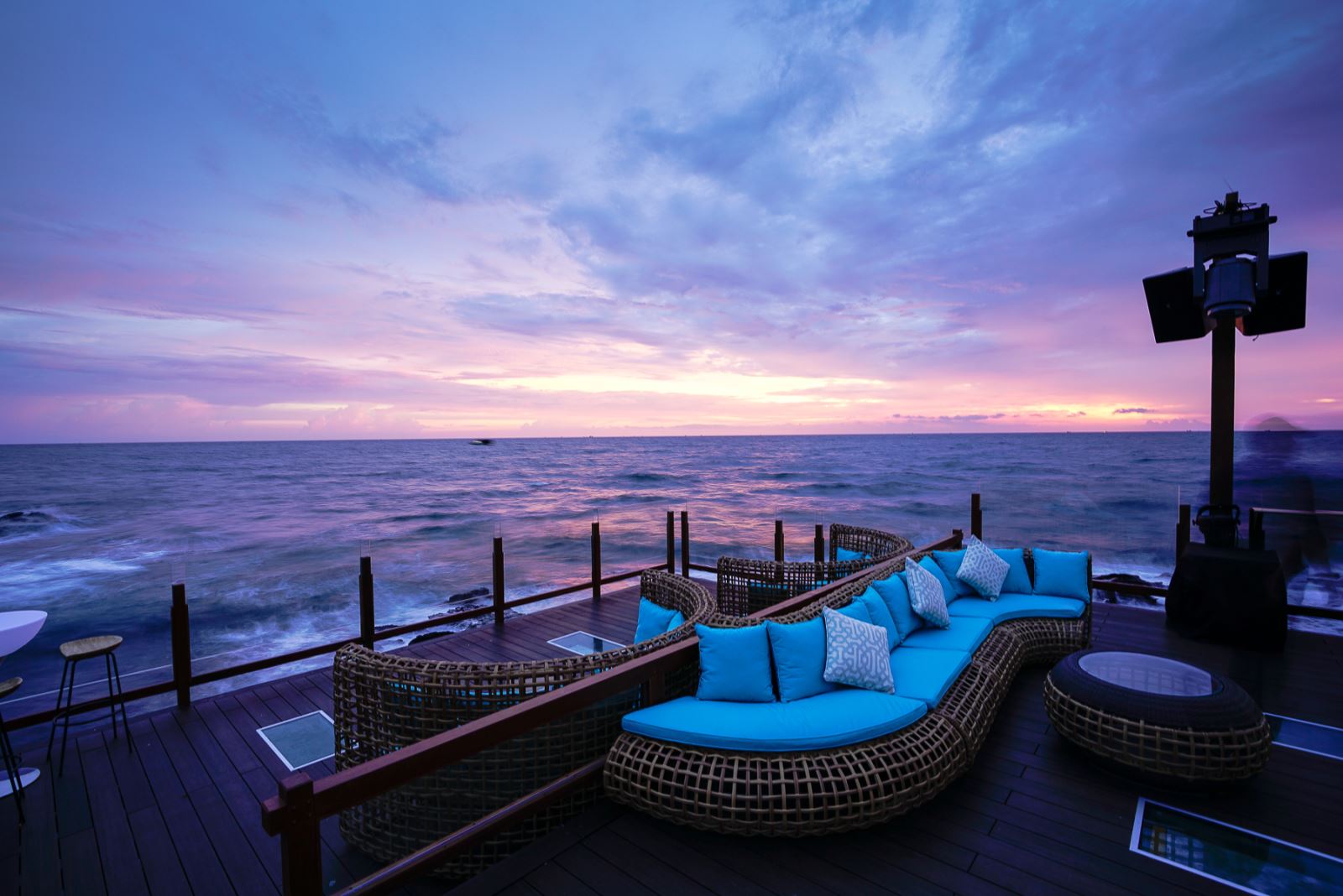 Source: namnghiresort.com
4.Pink Pearl Restaurant
Thanks to the enthusiasm and attention to every small detail of the great architect Bill Bensley, with the main pink design, impressive architecture such as royal palaces, luxury villas in France, Pink Pearl restaurant is like a proud and noble pearl. Not only impressed by the high-class space, the premium dishes containing the quintessence of French cuisine also conquer even the most demanding guests, thanks to the talent of famous chef Amine Lakhdari.
Address: JW Marriott Phu Quoc Emerald Bay Resort, An Thoi Town, Phu Quoc Island District, Kien Giang Province, Vietnam
Hotline: +84 297 377 9999
Opening hours: T2 - Sun 18:00 – 22:00
Price: 2.200.000 - 3.900.000 VND
Website: https://marriottbonvoyasia.com/restaurants-bars/jw-marriott-phu-quoc-emerald-bay-resort-spa-pink-pearl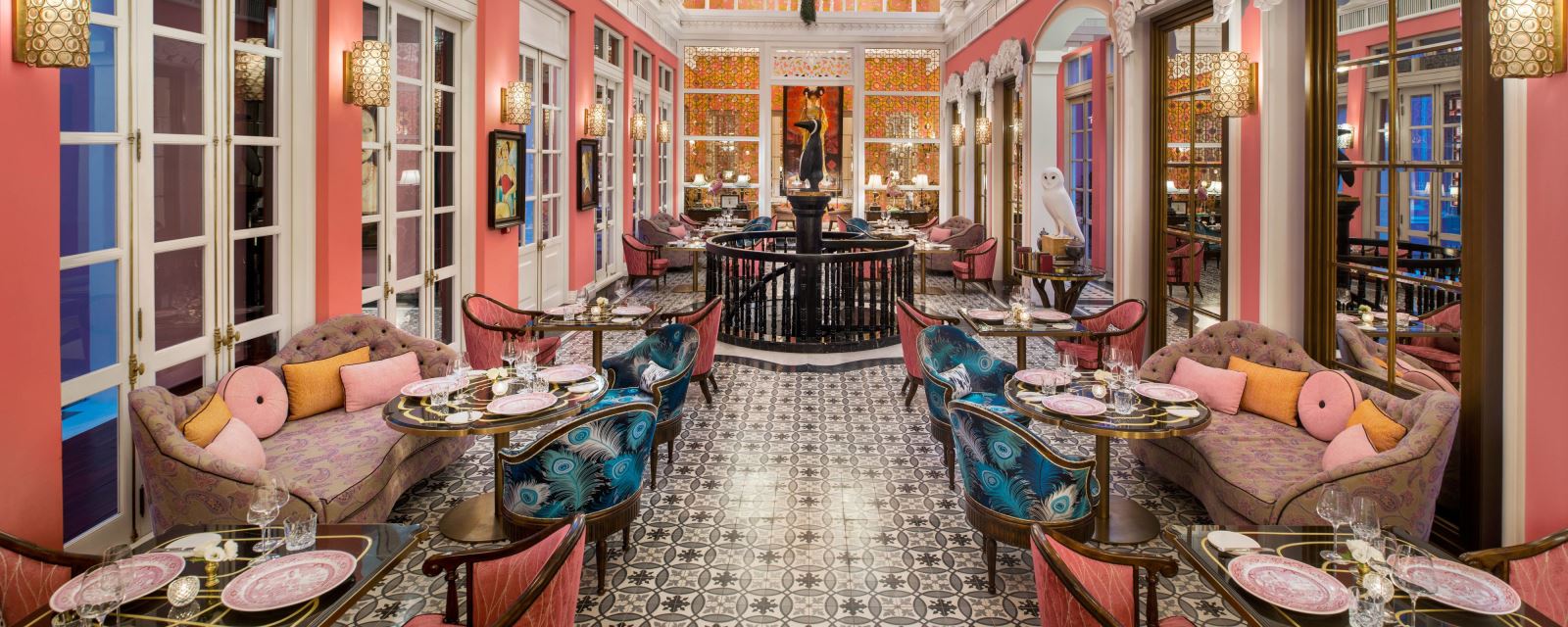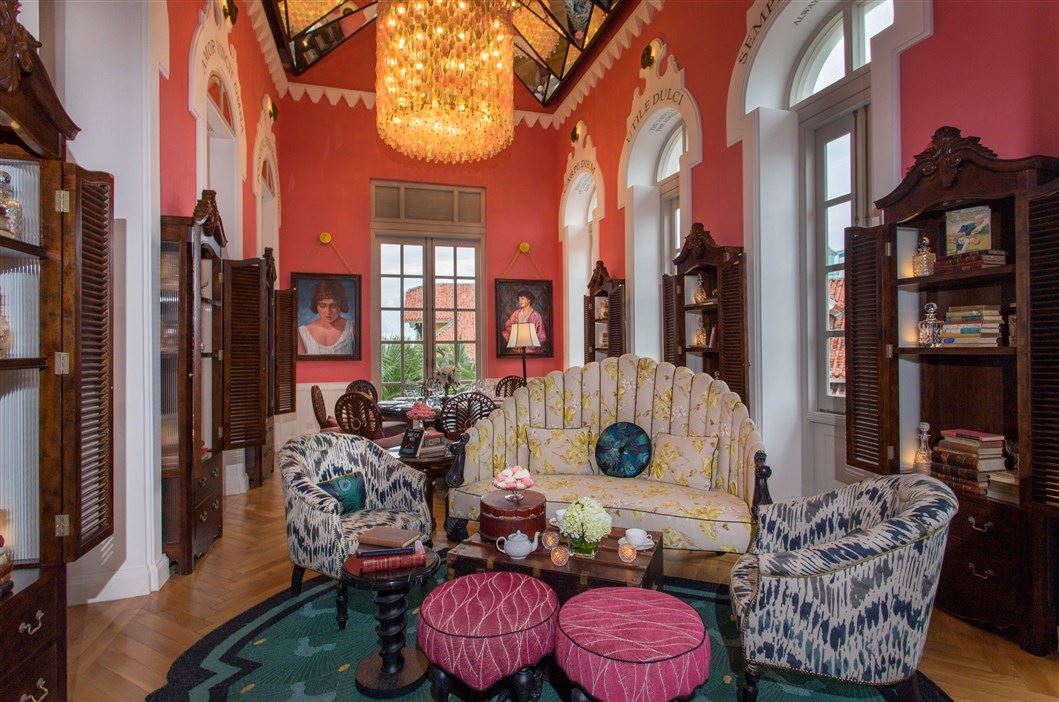 Source: pinkpearlfanpage