Pullman Hotel & Resort Phu Quoc
Pullman Phu Quoc is designed for foot fanatics looking for a vibrant entertainment place and an inspiring workspace. As one of the leading resorts from the Pullman brand, Pullman Phu Quoc is a magnet for visitors to stay when only a 10-minute drive from the airport. More notably, the resort carries with it the latest DNA of the Pullman system when it brings together the essence of indigenous arts and culture.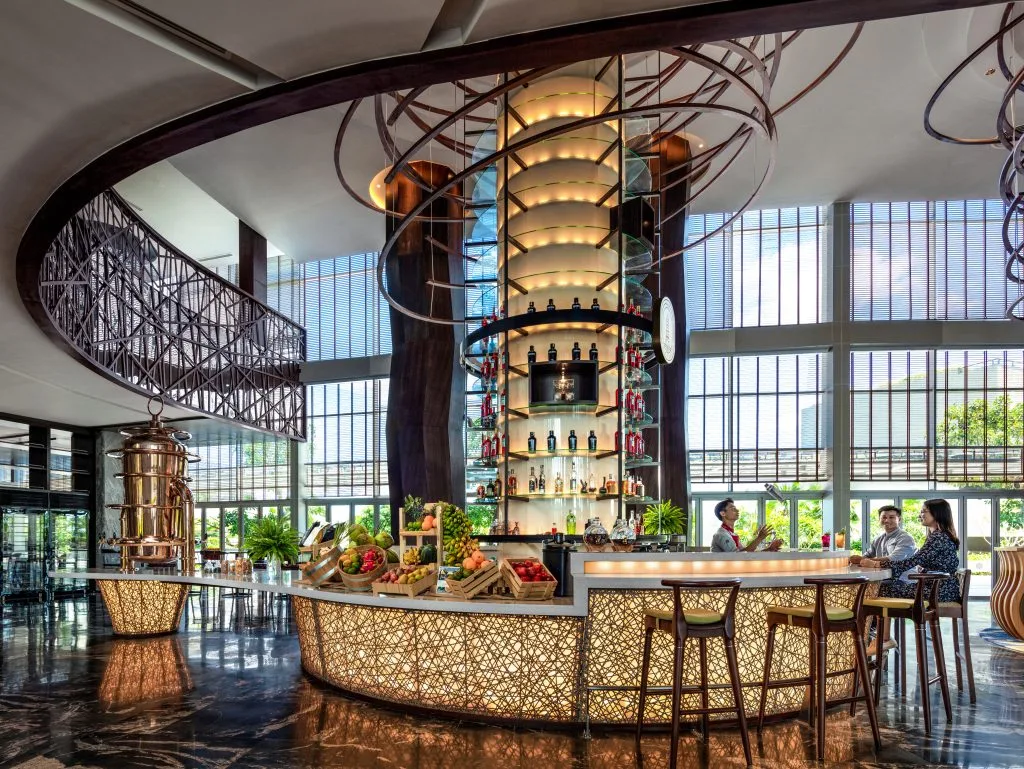 The special thing of Pullman and the most popular point of visitors is that with 331 rooms divided into 8 room classes, all with private balconies or terraces with modern equipment. Here, cuisine with various options is also a plus, including all-day restaurant Salt 'n' Pepper, outdoor seafood grill at Sea Stars, rooftop beafsteak restaurant at Mad Cow Wine & Grill and other high-end restaurants such as Beach House, The Lighthouse Bar, etc Coconutz Pool Bar.
Active is the lifestyle at Pullman, where resort amenities include the largest infinity mosaic pool on the island, tennis courts, wellness center, and more. All are designed to bring the absolute relaxation you are looking for.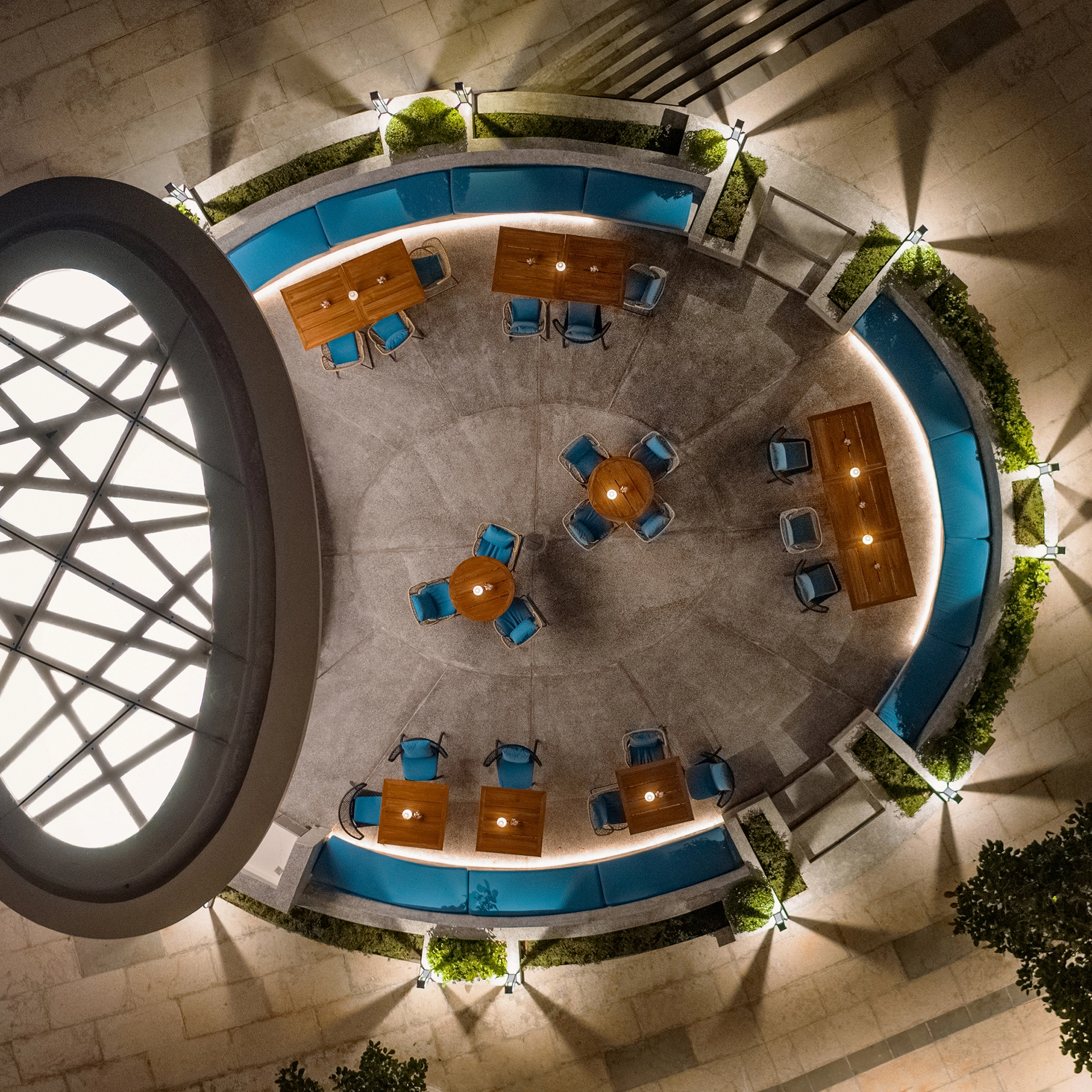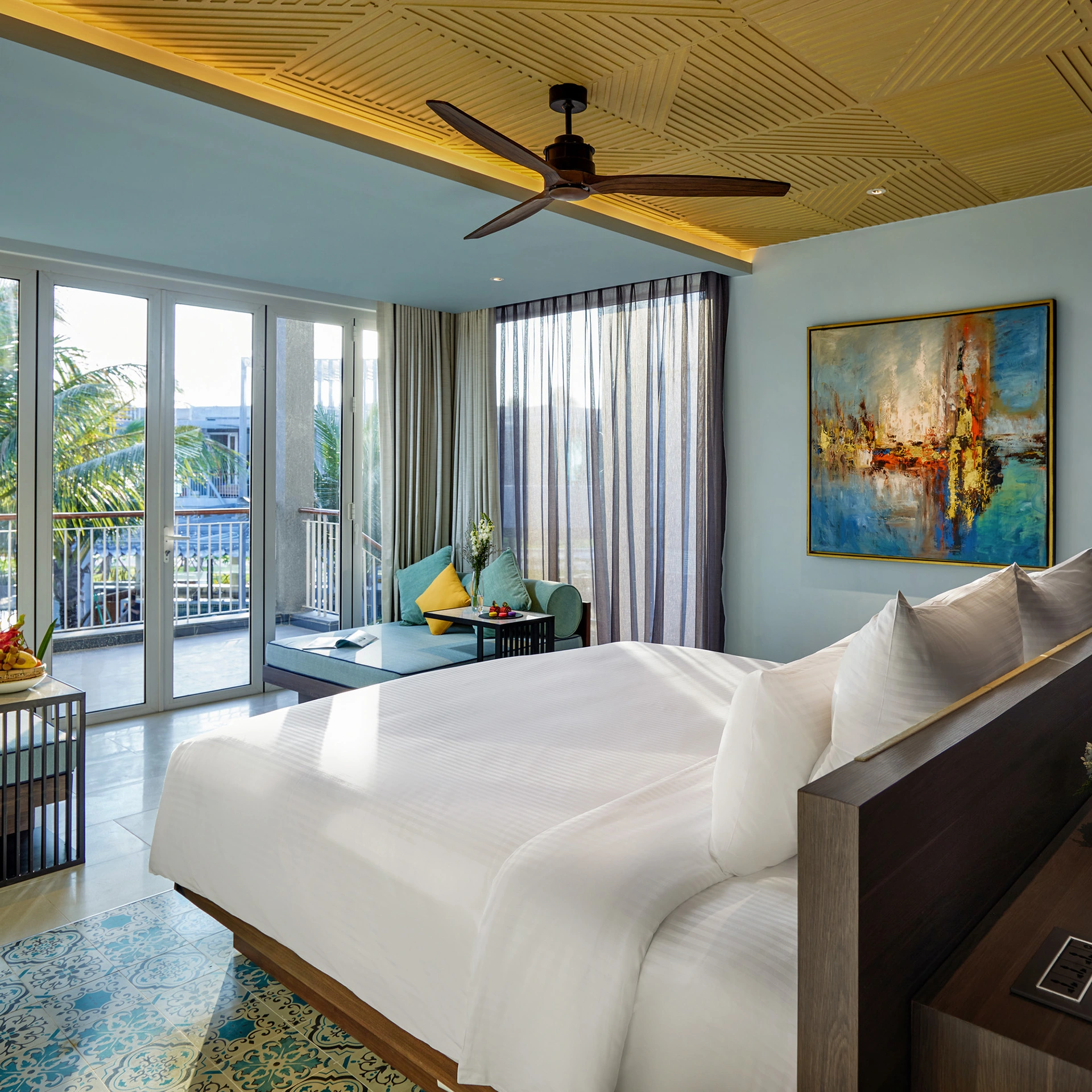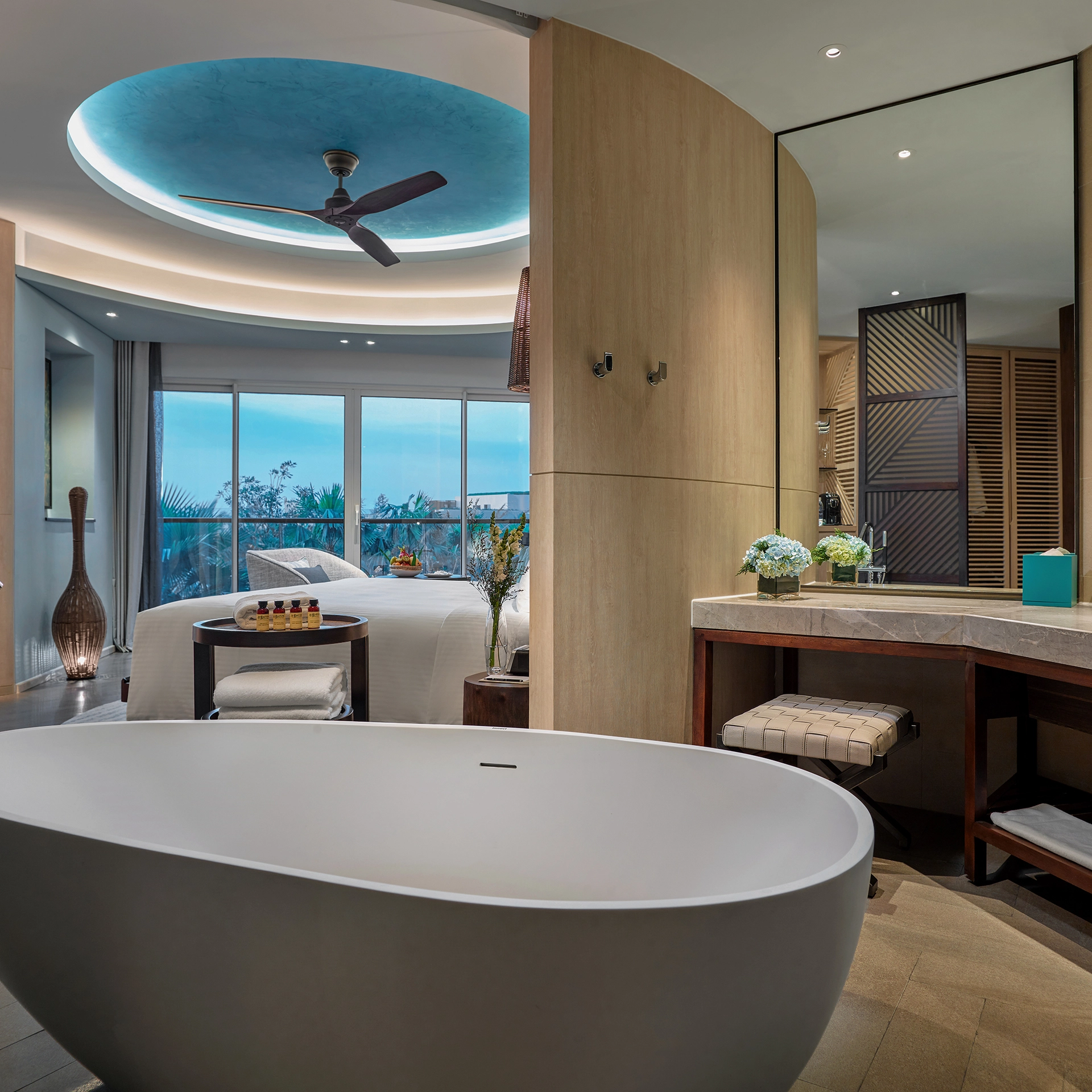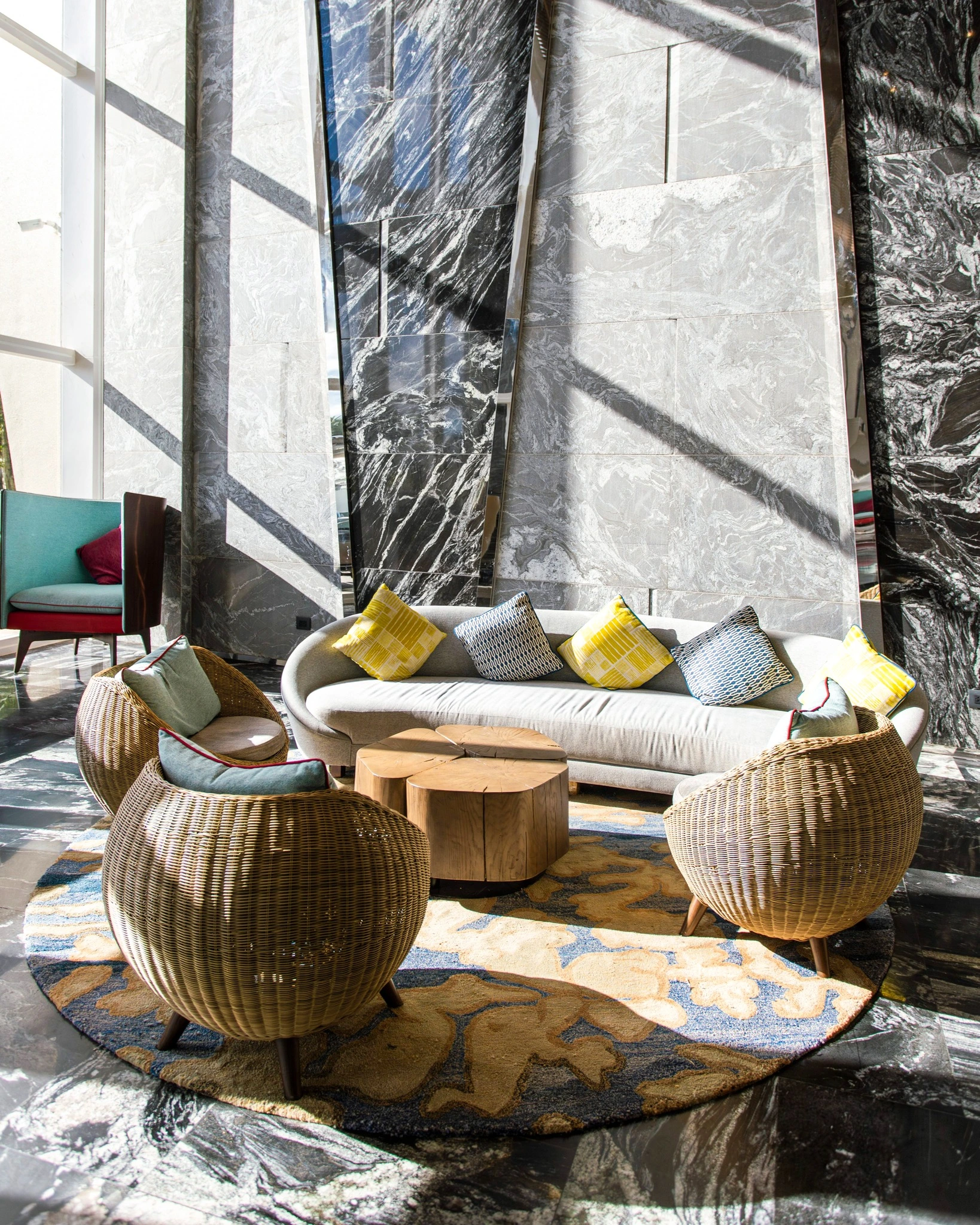 Address: Group 6, Ban Quy Village, Duong Bao Area, Duong To Commune, Phu Quoc, Vietnam
Phone: 0297 2679 999
https://www.facebook.com/PullmanPhuQuoc/


aNhill Boutique Hue
Located in the peaceful suburb of Hue and surrounded by lush green pine trees of the famous Thien An Hill, aNhill Boutique is one of the few places to stay that embodies the spirit and strict standards of a "boutique hotel", when possessing impressive design style, combining the typical tradition of Hue architecture with modernity with philosophical style and bold artistic breath. Arriving at aNhill, you will feel the intimate and warm atmosphere as if you were at home, and this is one of the things that aNhill is extremely proud to introduce about yourself.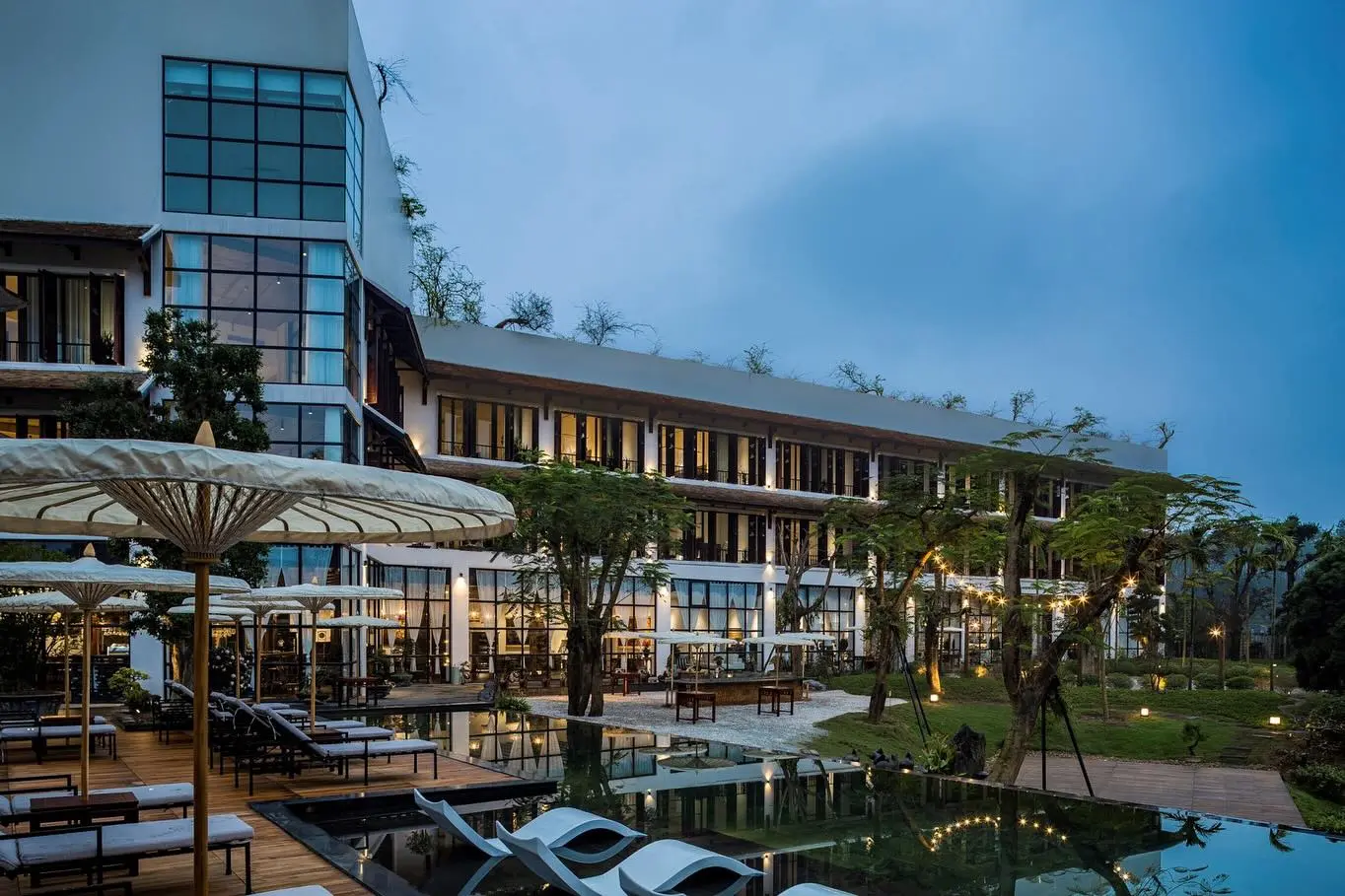 aNhill has a total of 29 rooms divided into 4 different room classes but they have the same common denominator of harmonious design style coming from perfect interior layout to every detail, open balcony and full amenities. Through the window, you can view the stunning Koi pond, a striking design of the hotel, and the temperature-regulated outdoor pool nearby. Another interesting place in the interior of aNhill is the classic-style library. The space here stands out with warm tones from wooden items, although not fussy but very luxurious.
The uniqueness and resonance between East and West is something that we can feel in the way aNhill shapes itself in every way and cuisine is no exception, featuring AMA restaurants that give visitors a new culinary experience with dishes in the style of "Hue Fusion".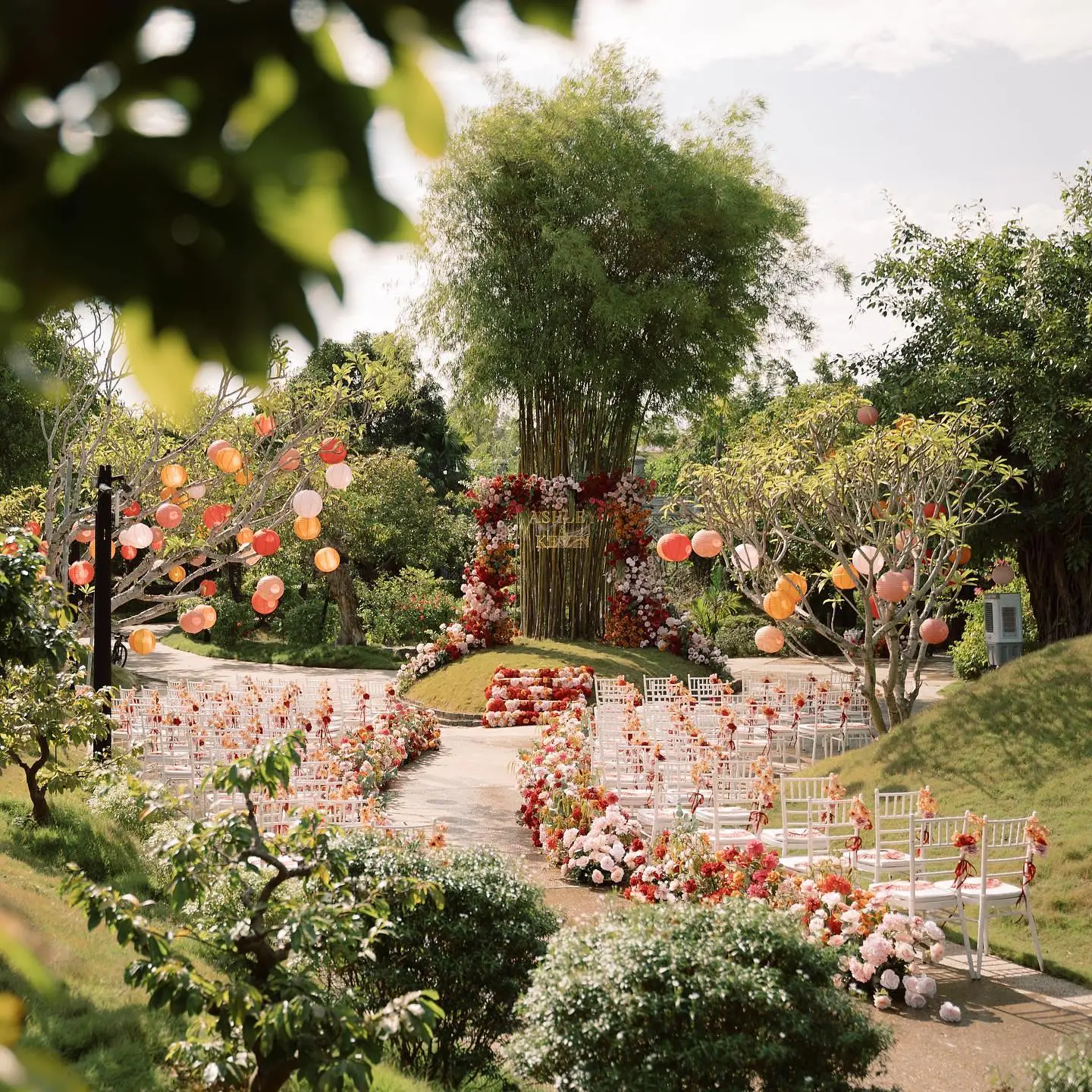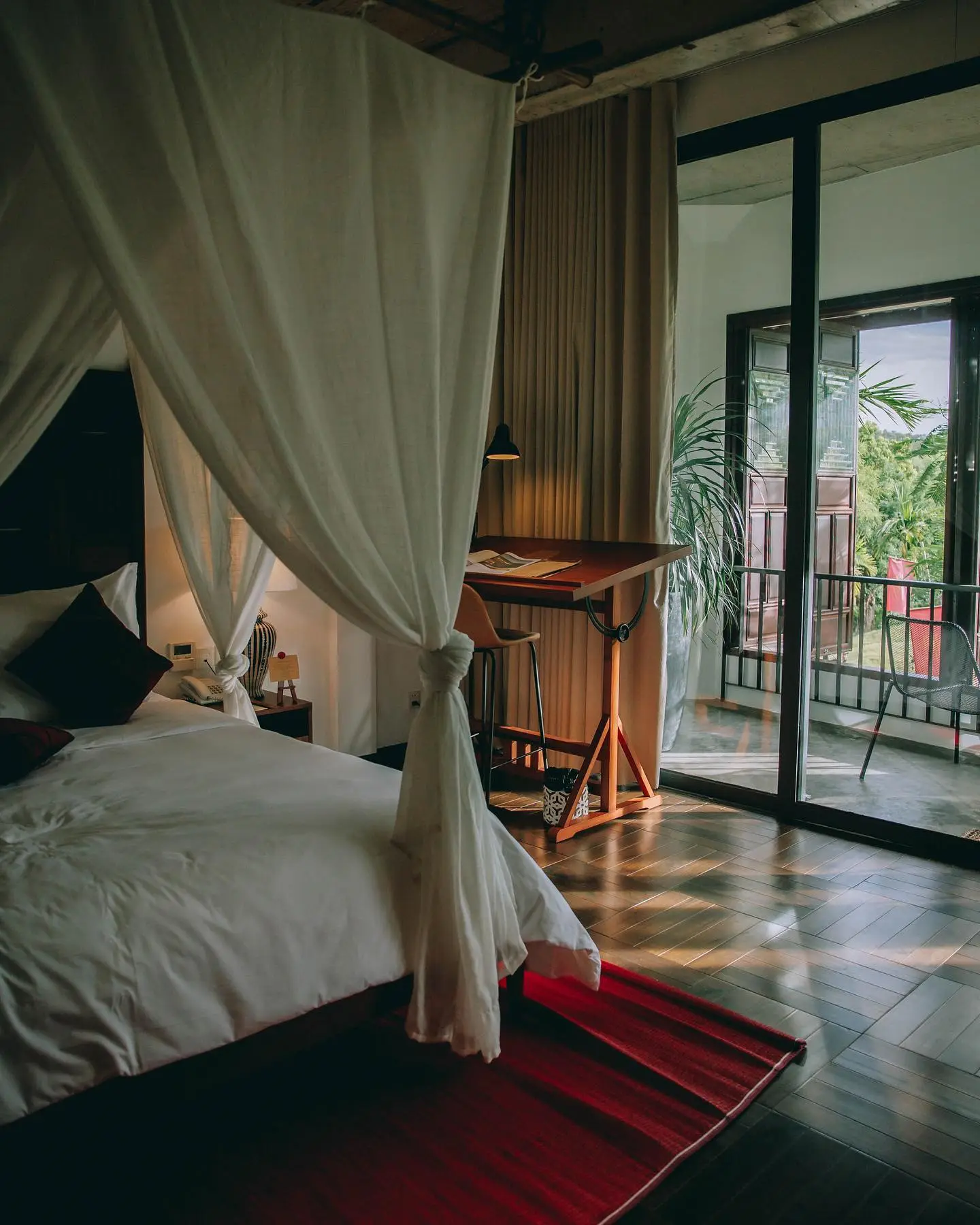 Address: Group 9, Area 5, Khai Dinh, An Tay, Hue City, Thua Thien Hue
Phone: 0234 3881 234
Website: https://anhillvietnam.com/ - https://www.facebook.com/ANhillboutiquevn/?locale=vi_VN
BANLA Boutique Hotel Dalat
BANLA Boutique Hotel is a part of Dalat, bearing in itself the vestiges of Dalat, as well as a spiritual symbol with the desire to "be flat" or warm the tired wrinkled souls returning from the chaos of life. The image of the "iron" is used to describe the cold of Dalat; And it is in the cold weather all year round that nature, culture, architecture, cuisine and human lifestyle are formed and have the most pronounced local characteristics.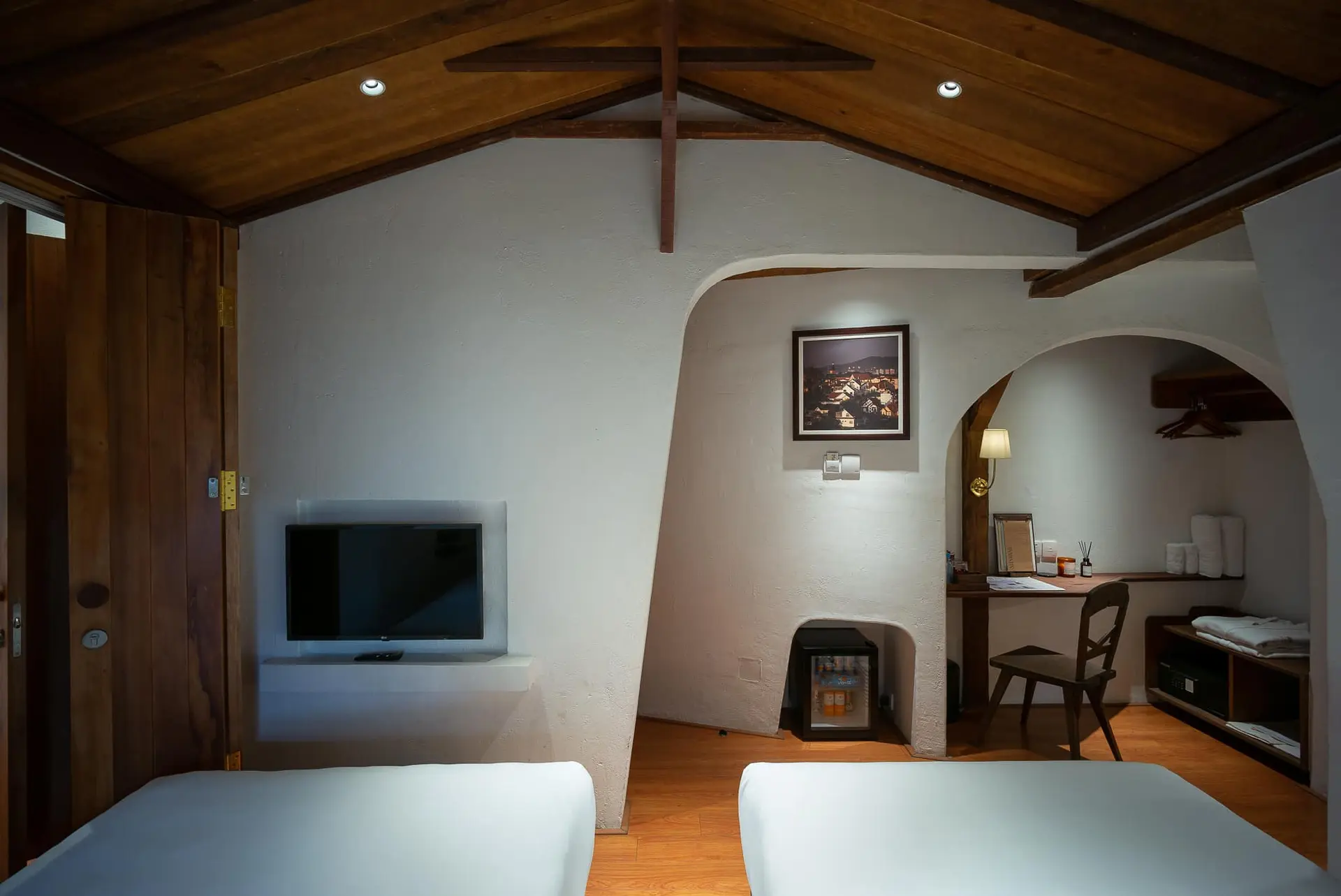 Located 4km southwest of Hoa Binh center, surrounded by spontaneous real estate and completely alien to the atmosphere of the romantic resort highlands, BANLA is a building that condenses in it the memories of Dalat. The spirit and essence of the Dalat people are clearly reflected in the architecture that continues the heritage of BANLA, from the stone brick walls that breathe old, to the markers, wooden ceilings, or even the intertwined windows overlooking the mountain landscape outside. Each of these details will contribute to creating a lot of contemplation and nostalgia for guests every time they remember the land of thousands of flowers.
The menu at BANLA is inspired by natural ingredients of Dalat, thereby creating and transforming more. On the A la Carte menu, you should enjoy 3 typical dishes: cao lau for breakfast, iced milk coffee for energy all day and black squid spaghetti for an appointment in the afternoon. And to close an evening full of vibes about Dalat, there is nothing more perfect than a cocktail "In the mood for Dalat".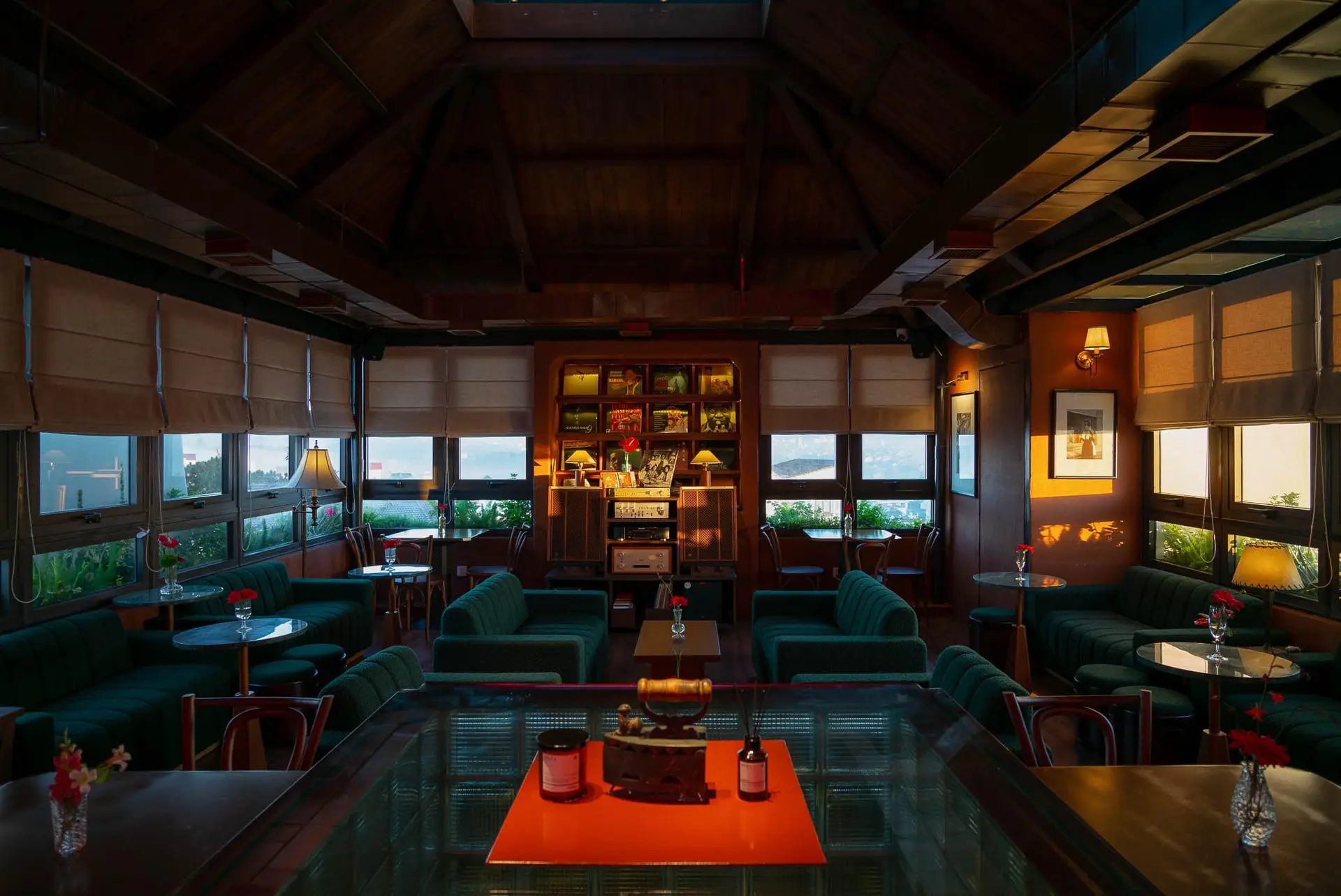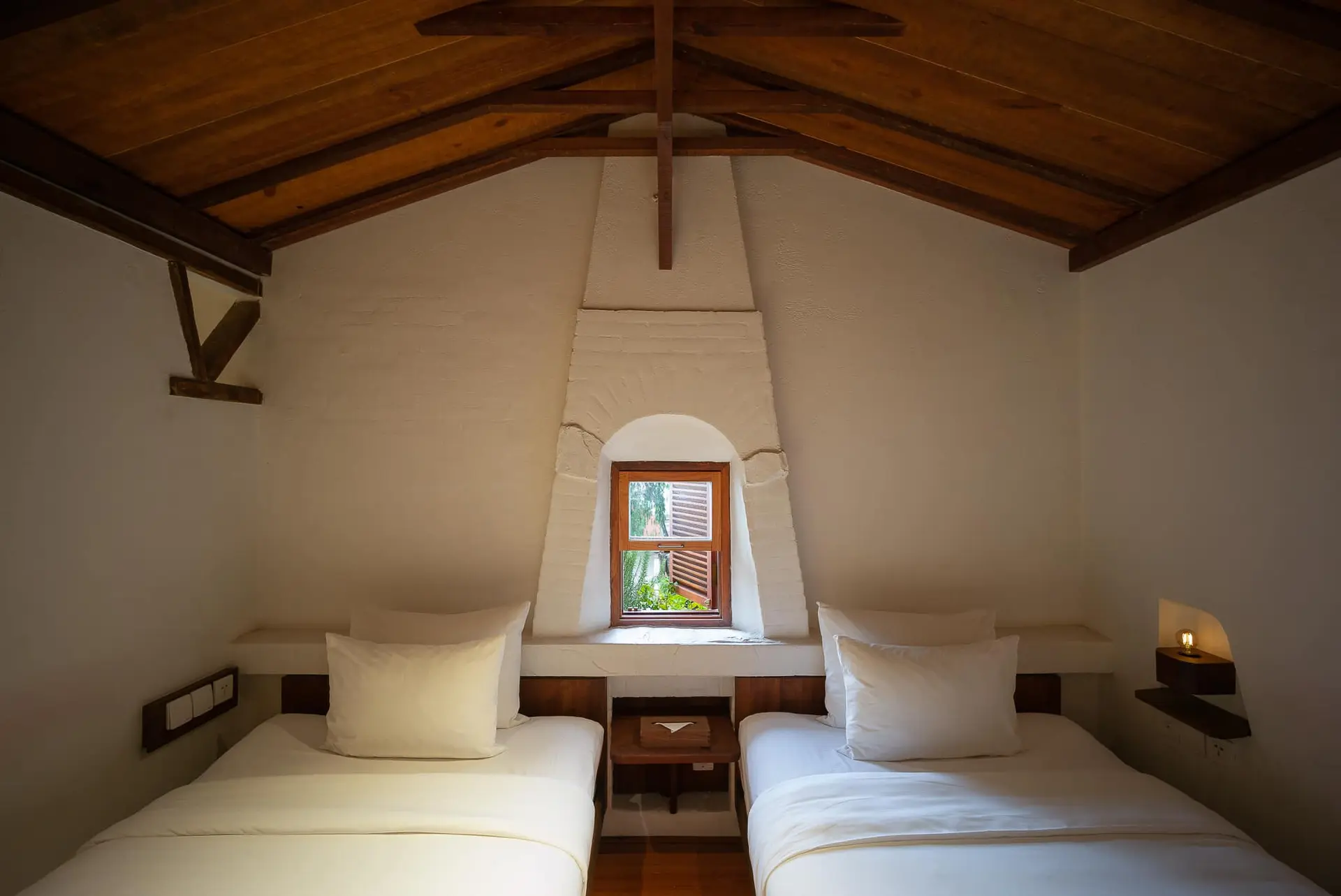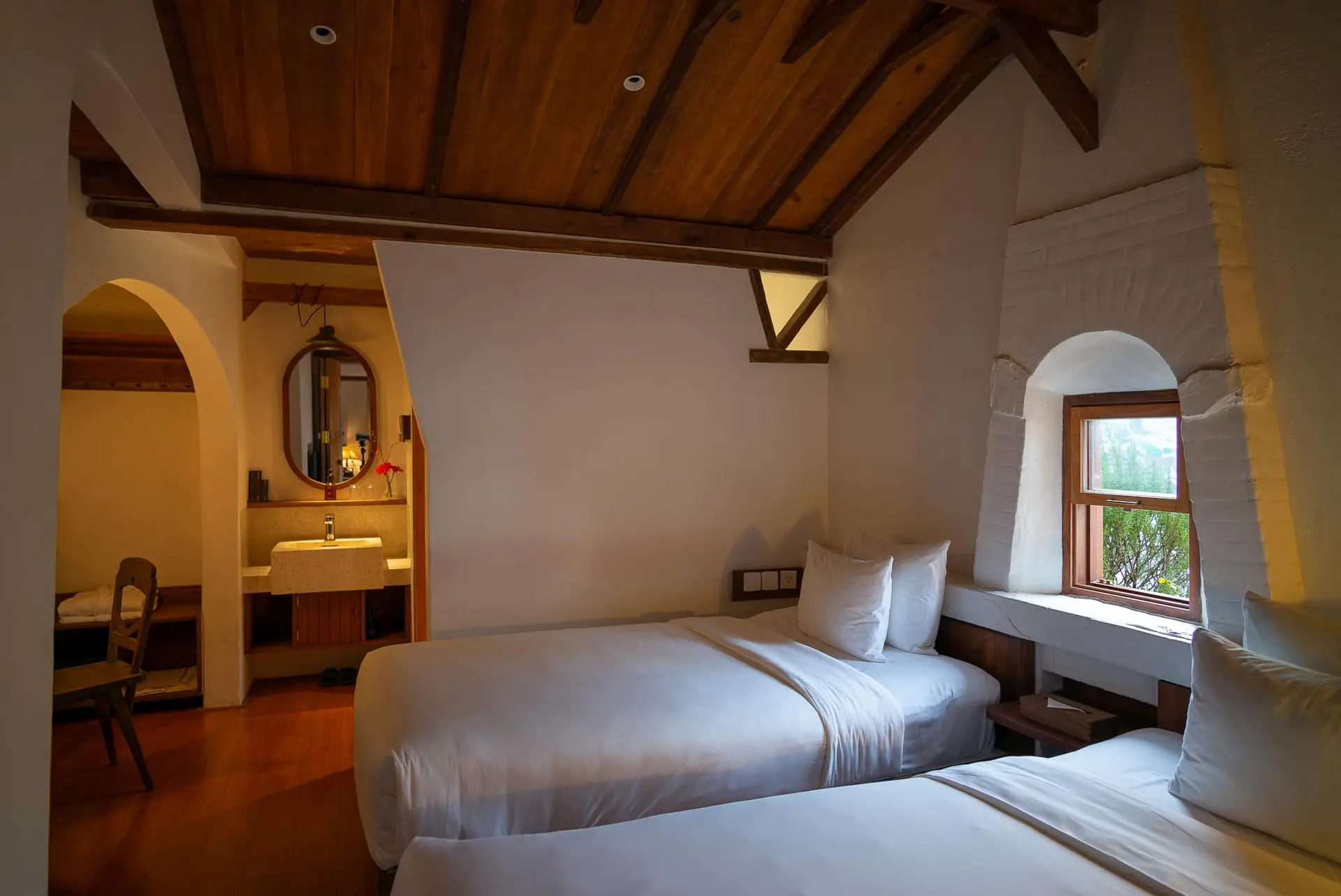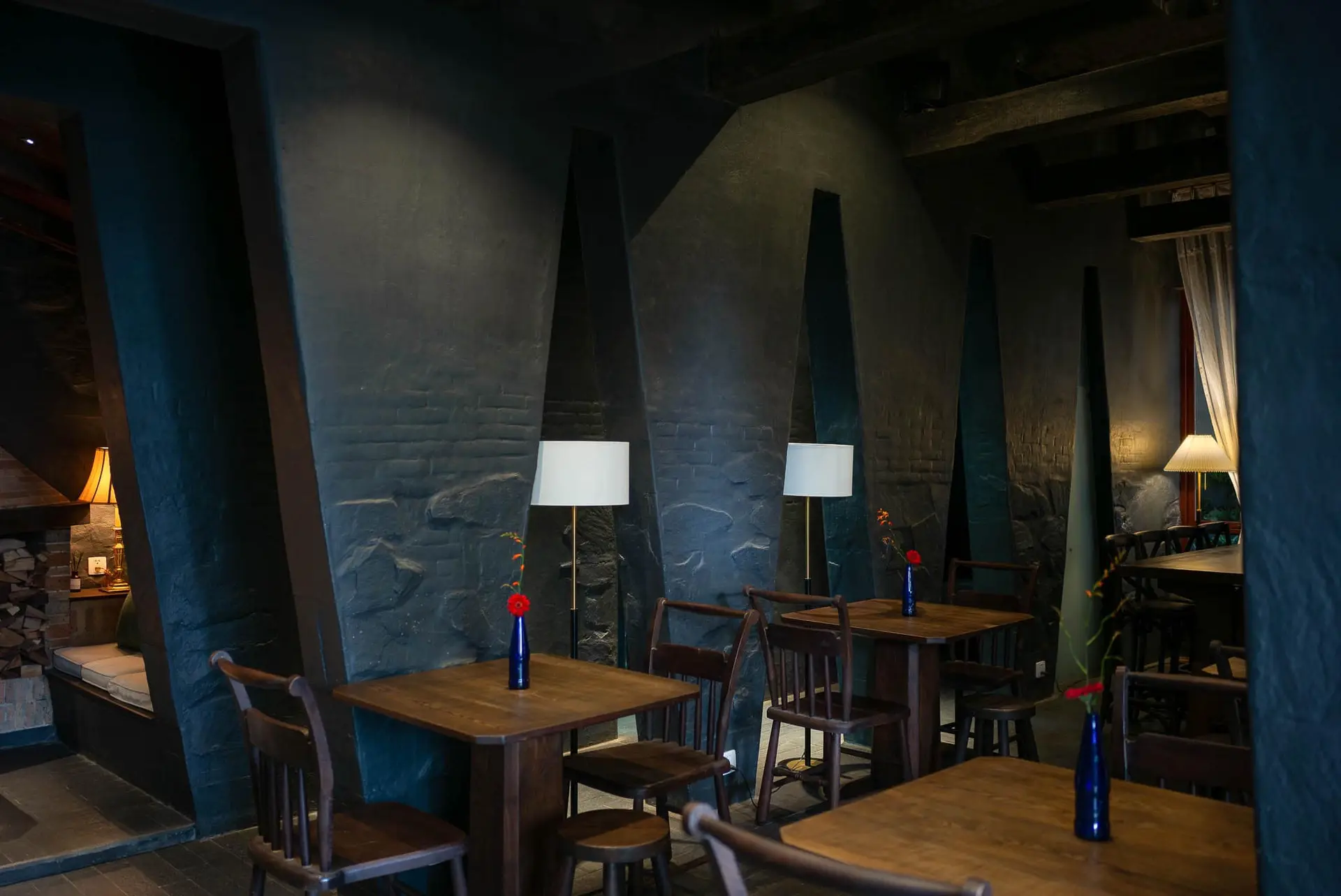 Address: 47 Nguyen Dinh Chieu, Dalat, Vietnam
Phone: +842633633777
Website: https://www.banlaboutiquehotel.com/vi
Maia Resort Quy Nhon
Quy Nhon is an emerging tourist destination in recent times and Maia Resort Quy Nhon (under Fusion Group) is a pioneering luxury resort oriented its image, service, cuisine, design complex to become unique in this sea, when pursuing the spirit of honoring indigenous values and taking sustainability as a guideline. Built in June 2019 on an empty sandy beach, Maia Resort Quy Nhon with 94 villas is now both splendid and charming.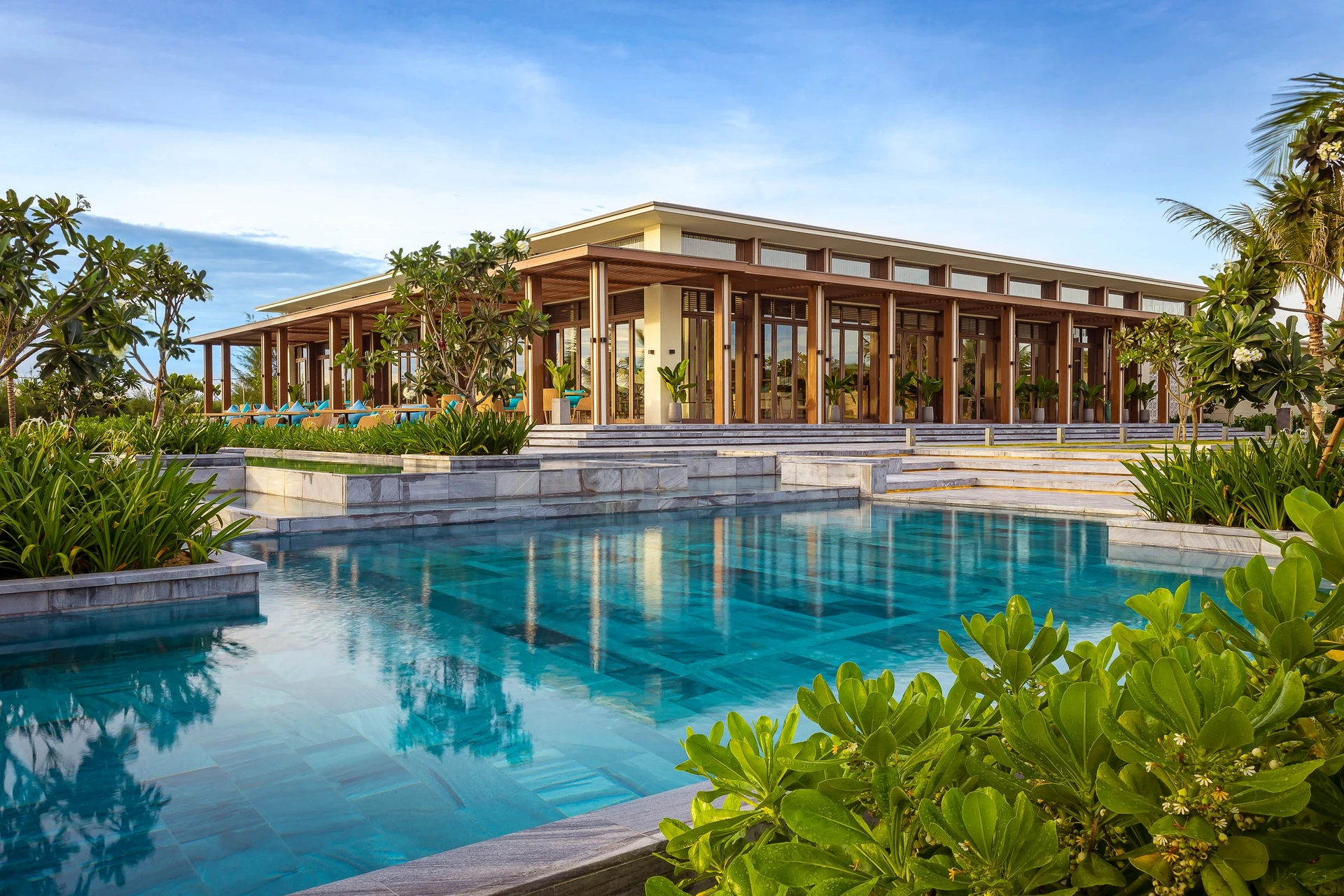 Located on Phuong Mai Bay with a clear blue coast on one side, a beautiful Phuong Mai wind power field on the other, the resort's design concepts are inspired by the sea, so that visitors can fully experience the breath of sunshine, summer wind and the sound of waves crashing. As a resort inspired by culinary essence, Maia Resort Quy Nhon has two restaurants catering to different needs and one of the outstanding fine dining experiences – "Chef's Table".
The special feature of the cuisine here is that it prioritizes the use of mostly local ingredients. What's more, the resort's "quality" is evident by incorporating indigenous art into everything they do, from plates of food to paintings displayed in the hotel.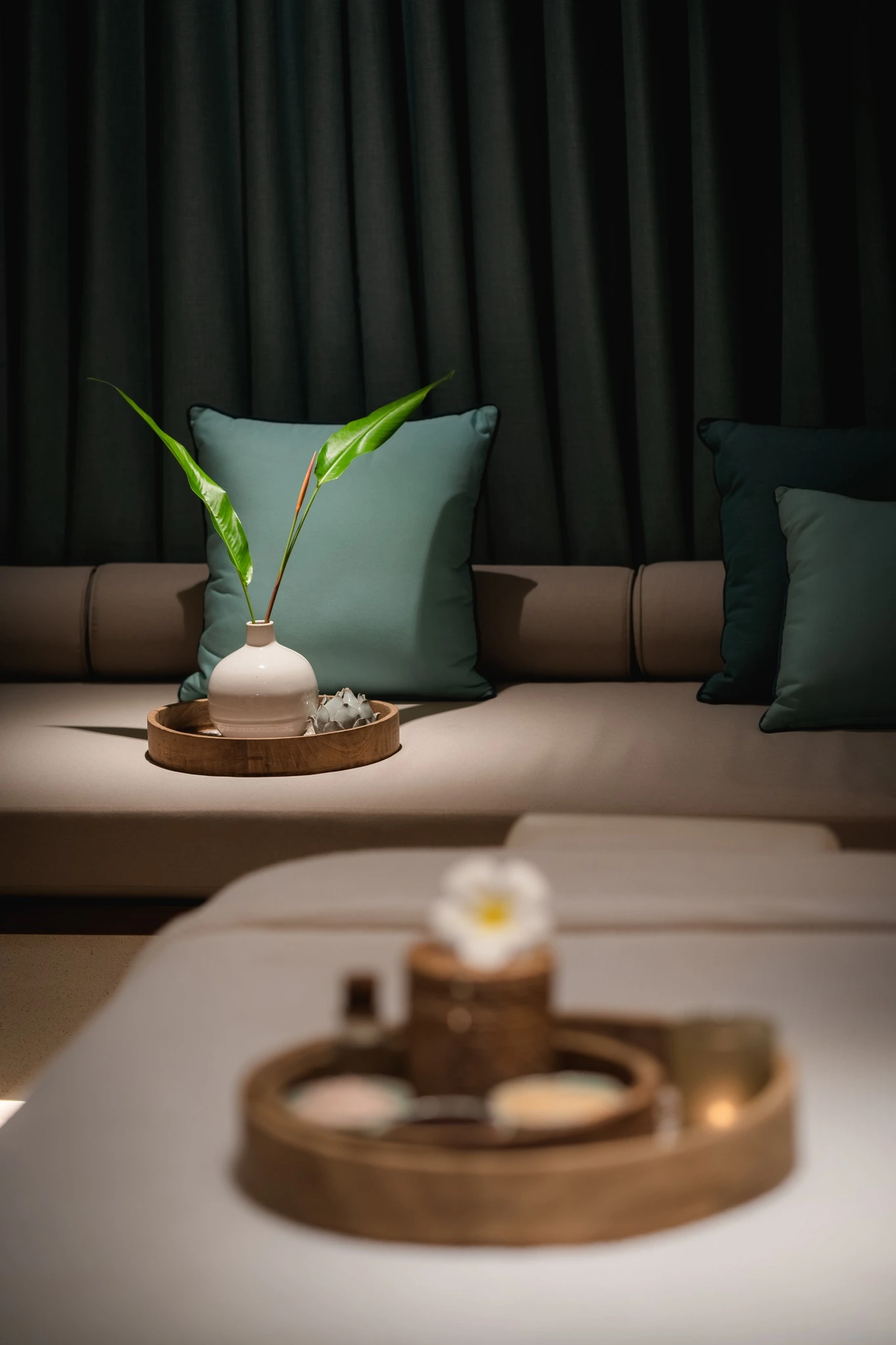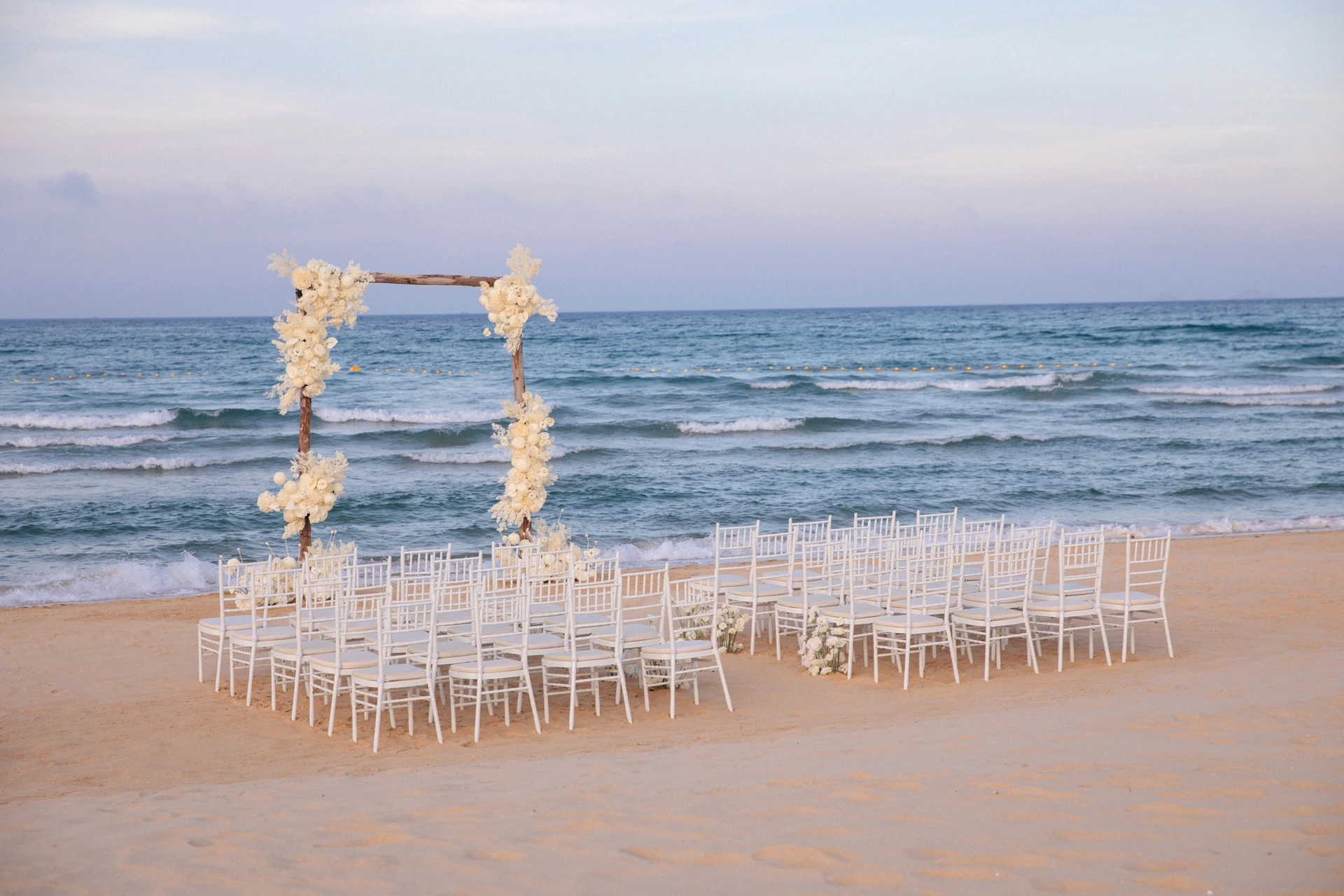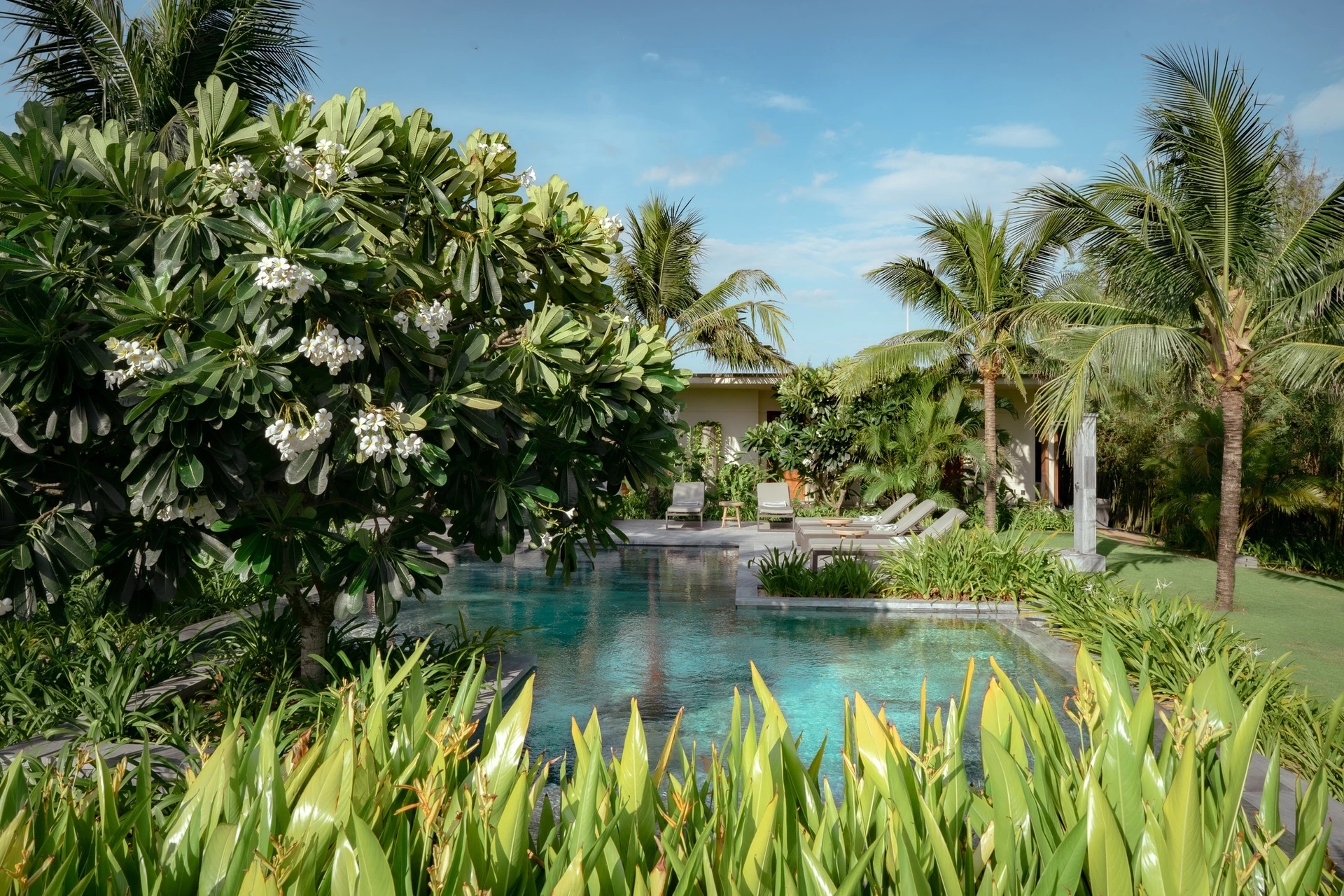 Address: Quy Nhon, Quy Nhon, Vietnam
Phone: 0256 2206 688
https://www.facebook.com/maiaresortquynhon.official/?locale=vi_VN


According to Luxuo