Body care
TIA Wellness Resort Danang is the first all-inclusive spa resort in Vietnam (and Asia), meaning room rates are inclusive of day spa services. The resort's original name was Fusion Maia Danang which changed its name to TIA Wellness in early 2021, launching a new independent resort brand. The word 'Fusion' in the resort name is a promise that the body care services here will only be from good to excellent. In 2018, Maia Spa won the 'Spa of the Year' award for the Asia Pacific region at the AsiaSpa Awards.
You can choose from any two treatments at the spa for each night of stay here. Bamboo Roll-Out is a treatment that uses bamboo stems to relax muscles, very suitable for people who are suffering from muscle tension and fatigue. All fatigue slipped away with each bamboo rolling beat. Reiki energy massage is also fun. Be sure to book the service in advance as the spa may be full!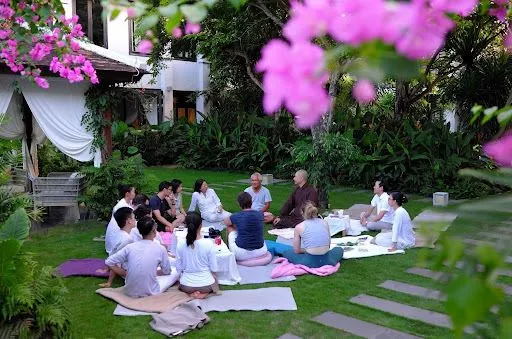 Accommodations and accommodations
At TIA Wellness Resort Danang, room classes start from the one-bedroom Pool Villa, up to the three-bedroom beachfront Pool Villa. Each villa has a small private pool in front of the yard and a green garden around, completely private. The private pools are small, basically for sunbathing and playing with the water a little, but if you want to swim for real, it is not enough.
Coming to TIA Wellness, the details of body care cannot be ignored. The jacuzzi bathtub is focused on paving the whole stone, built to sink to the floor. The bathtub here is deep but short, increasing the water pressure when soaking (like bathing in round wooden pots of the Dao people), overlooking the garden and pool of the villa. Bath salts are handmade and include therapeutic essential oils. In the spirit of rest and relaxation, make yourself a fragrant warm bath, and close your eyes to enjoy.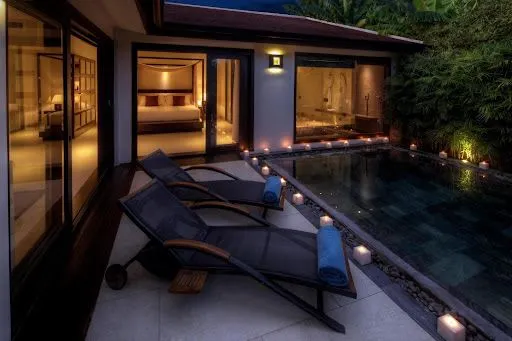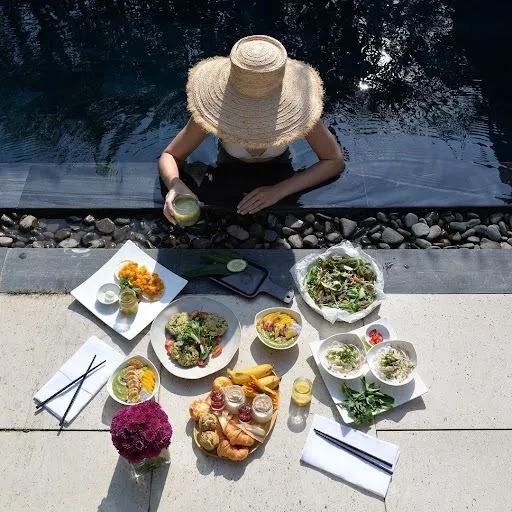 Of course, body care includes conscious eating, so the dishes at TIA Wellness are selected according to this criterion. The resort serves breakfast throughout the day, which you can eat anytime and anywhere, including at the villa or on the beach. In addition to spa services, you can also take part in wellness activities that change every day of the week, in addition to a sauna and yoga studio. TIA Wellness' main pool is very large and overlooks the beautiful sea. If you have ever felt a little disappointed because My Khe beach in the crowded city, at TIA Wellness, My Khe is clear, seeing schools of tiny fish swimming, looking at Son Tra is very poetic.
The resort is located between Da Nang and Hoi An, so it is very convenient to travel, daily there is a shuttle bus into Hoi An, or into Da Nang as you choose.
Leaning back and letting TIA Wellness love you the way you deserve. The time we enjoy is never wasted.