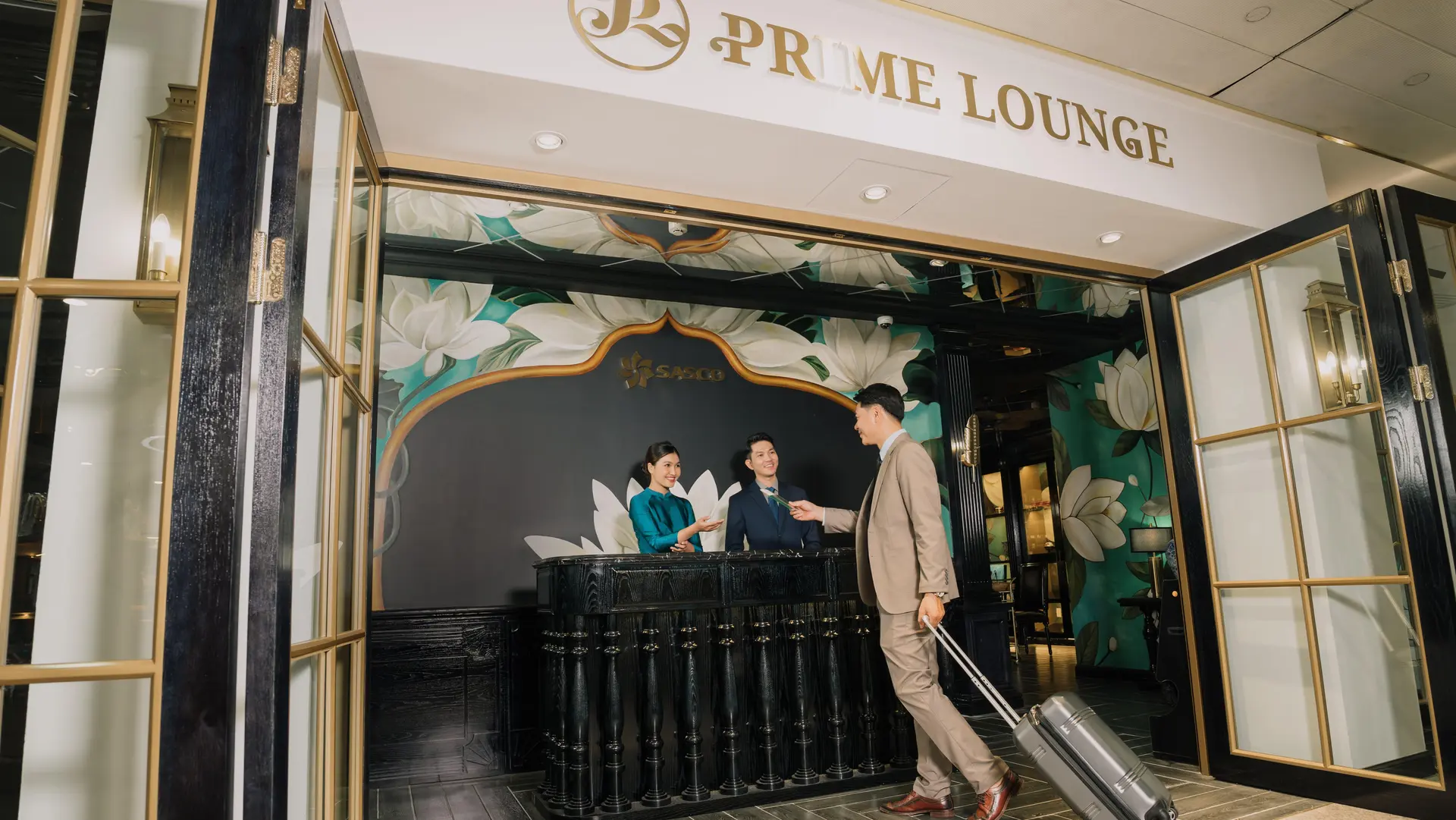 Prime promises to create beautiful impressions and special emotions with customers by the elegance, sophistication and distinction in each service.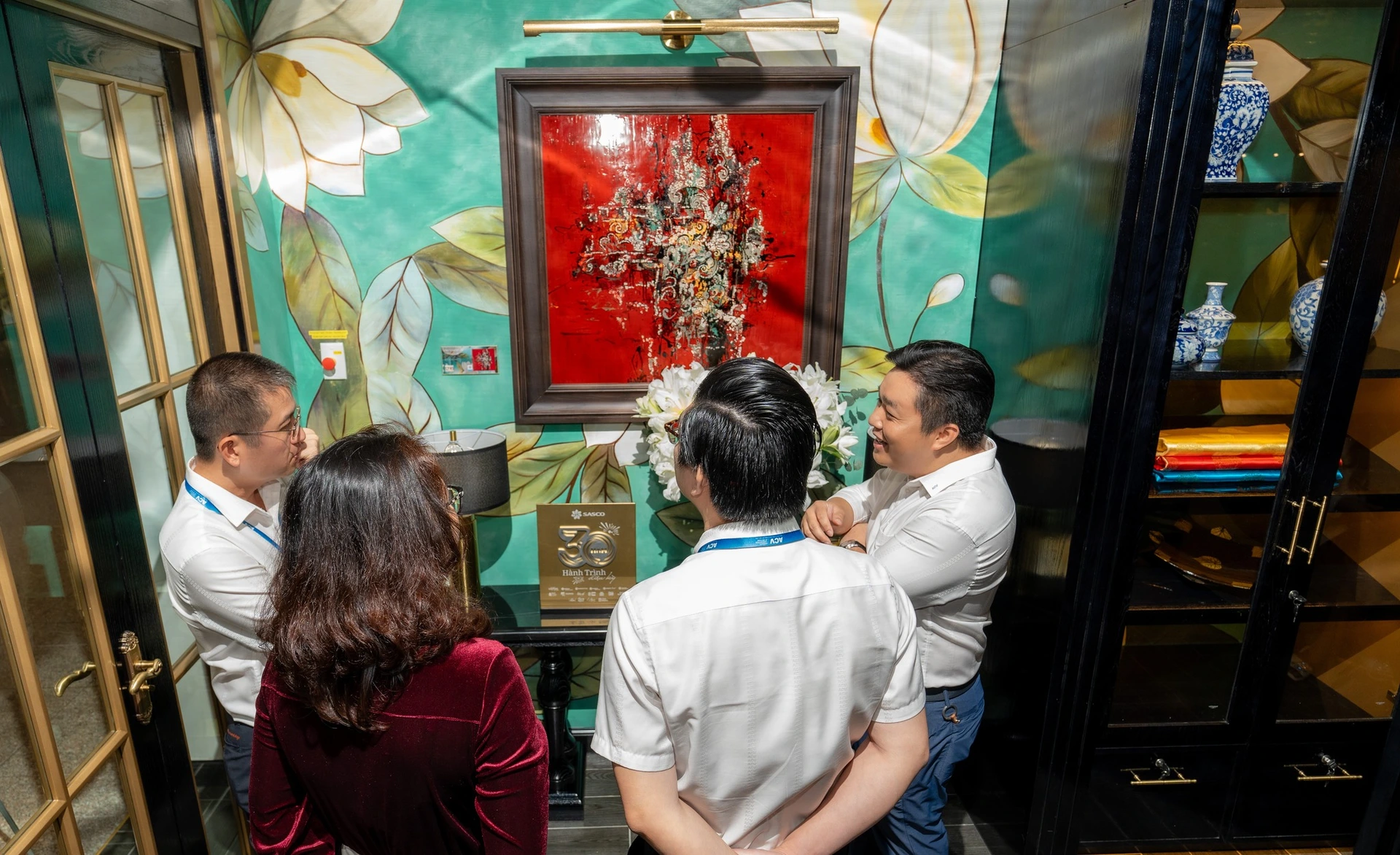 Prime also offers a cultural experience by bringing art painting into the business lounge, showcasing unique paintings by contemporary Vietnamese artists.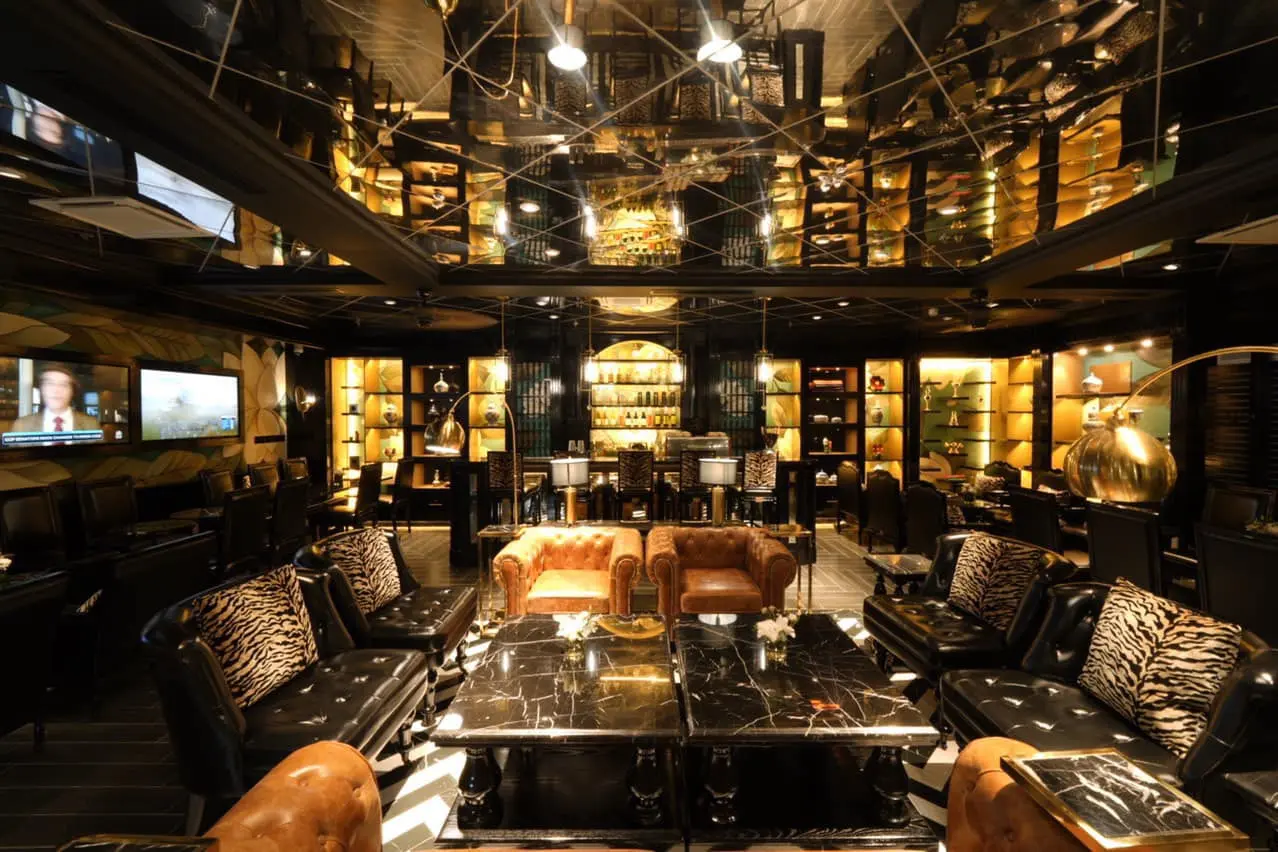 The lounge has a unique design, combining Western British colonial design style and using traditional Vietnamese decorative items such as ceramics, Bat Trang glaze, Ha Dong silk, fine art lacquerware.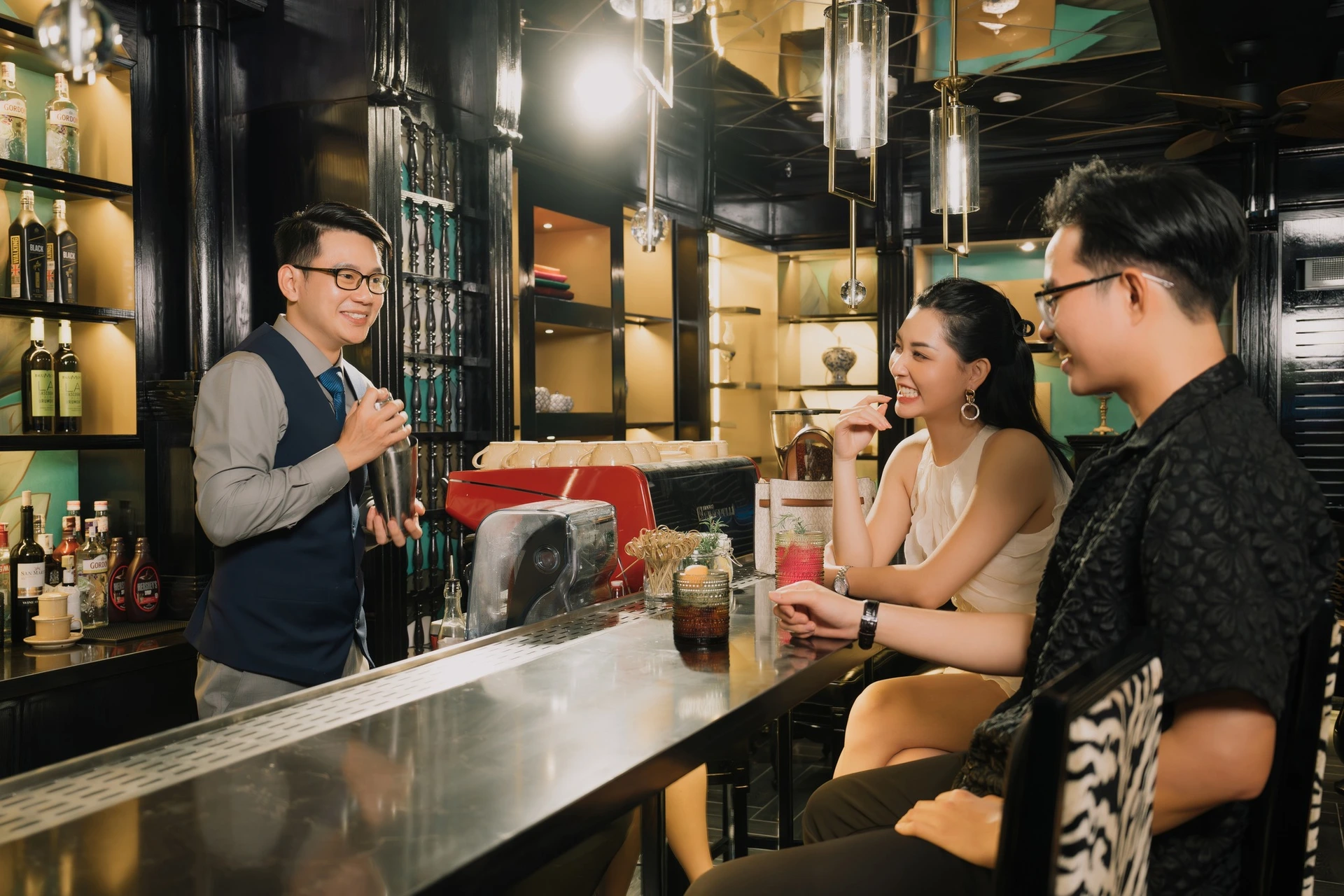 Modern bar with stylish cooktail glasses, drops of waves, melodious in Jazz music to help you truly experience the upper class.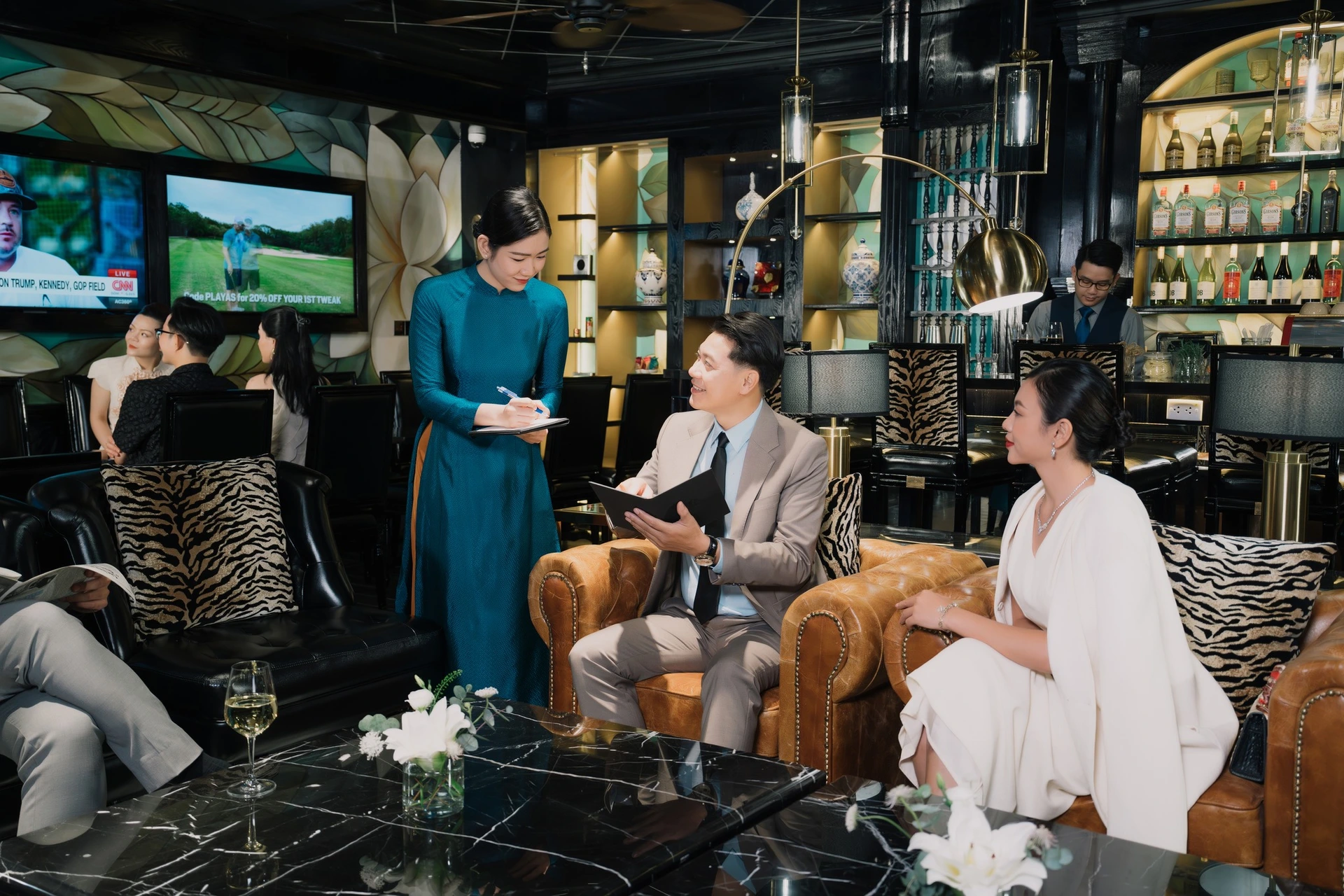 The first, only lounge serving the Alacarte menu in Vietnam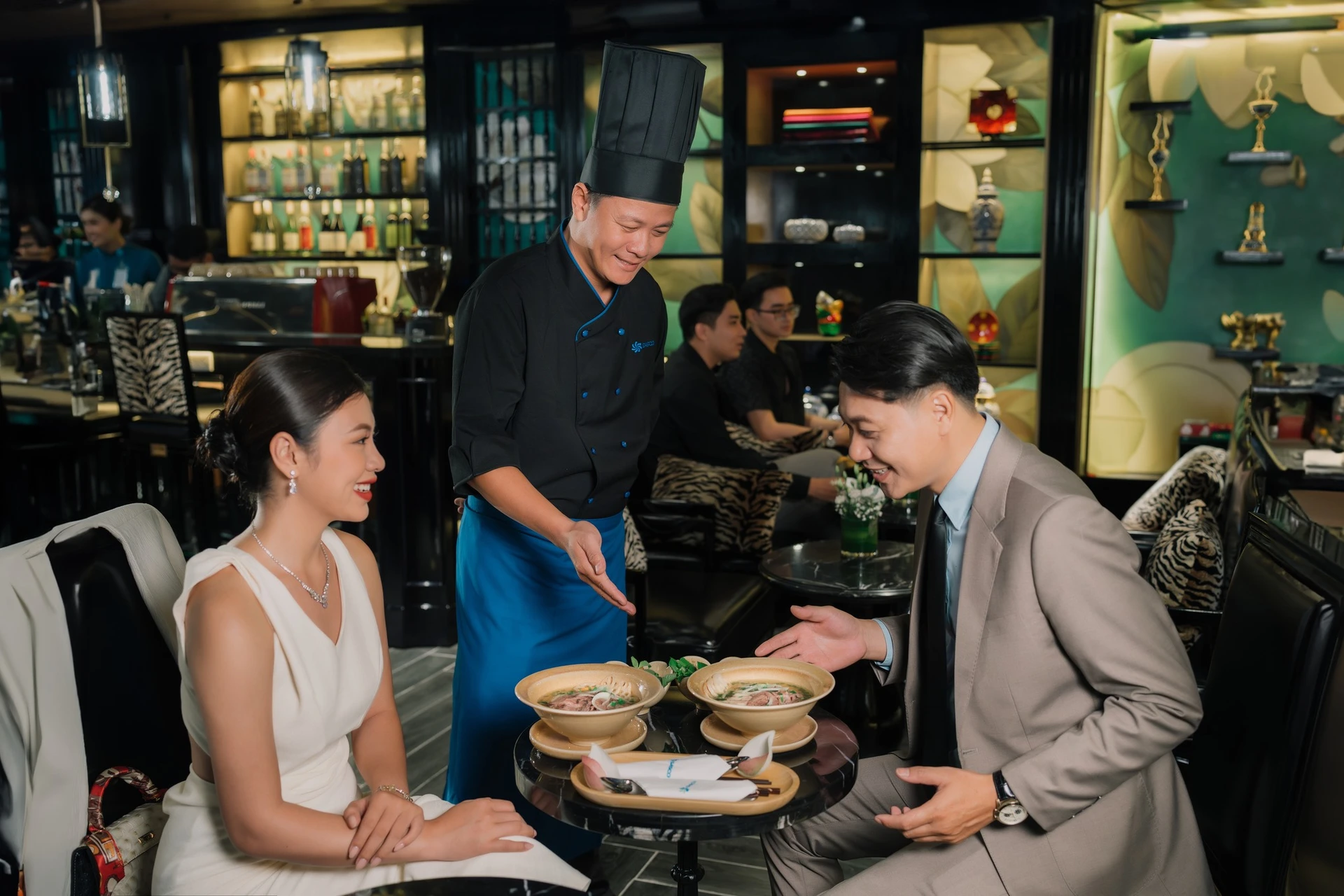 In addition, Sasco lotus noodle soup is one of the unique dishes served at the business lounge for the first time. This dish won the first prize of Golden Anise in the contest "Finding a delicious pho cook" in 2021, selected by Sasco chef Pham Quang Duy to add quality and fresh ingredients every day, so that diners can feel and enjoy the delicious, peaceful, nutritious and flavorful lotus noodle soup.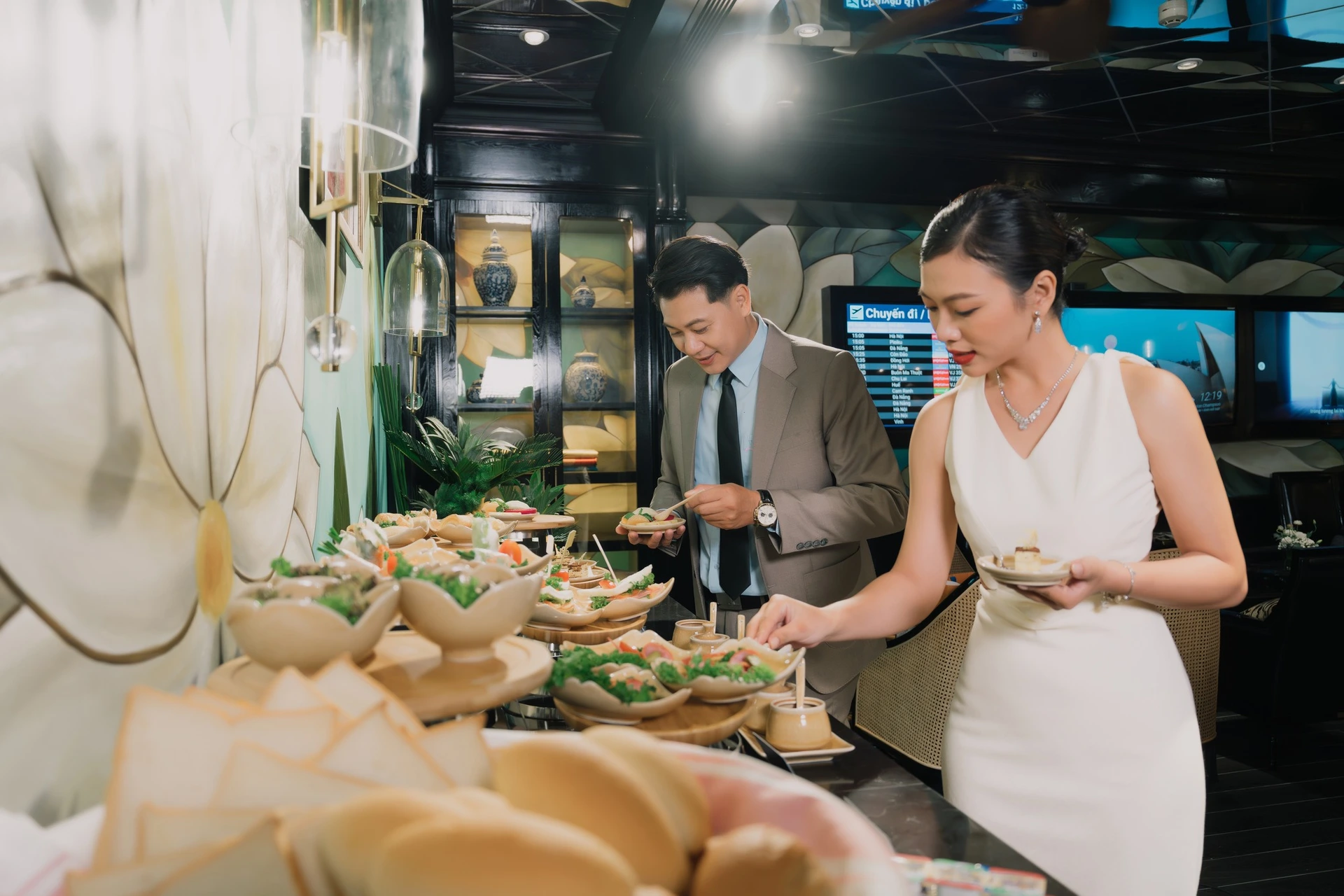 American Signature Asian and European Buffet at Buffet Counter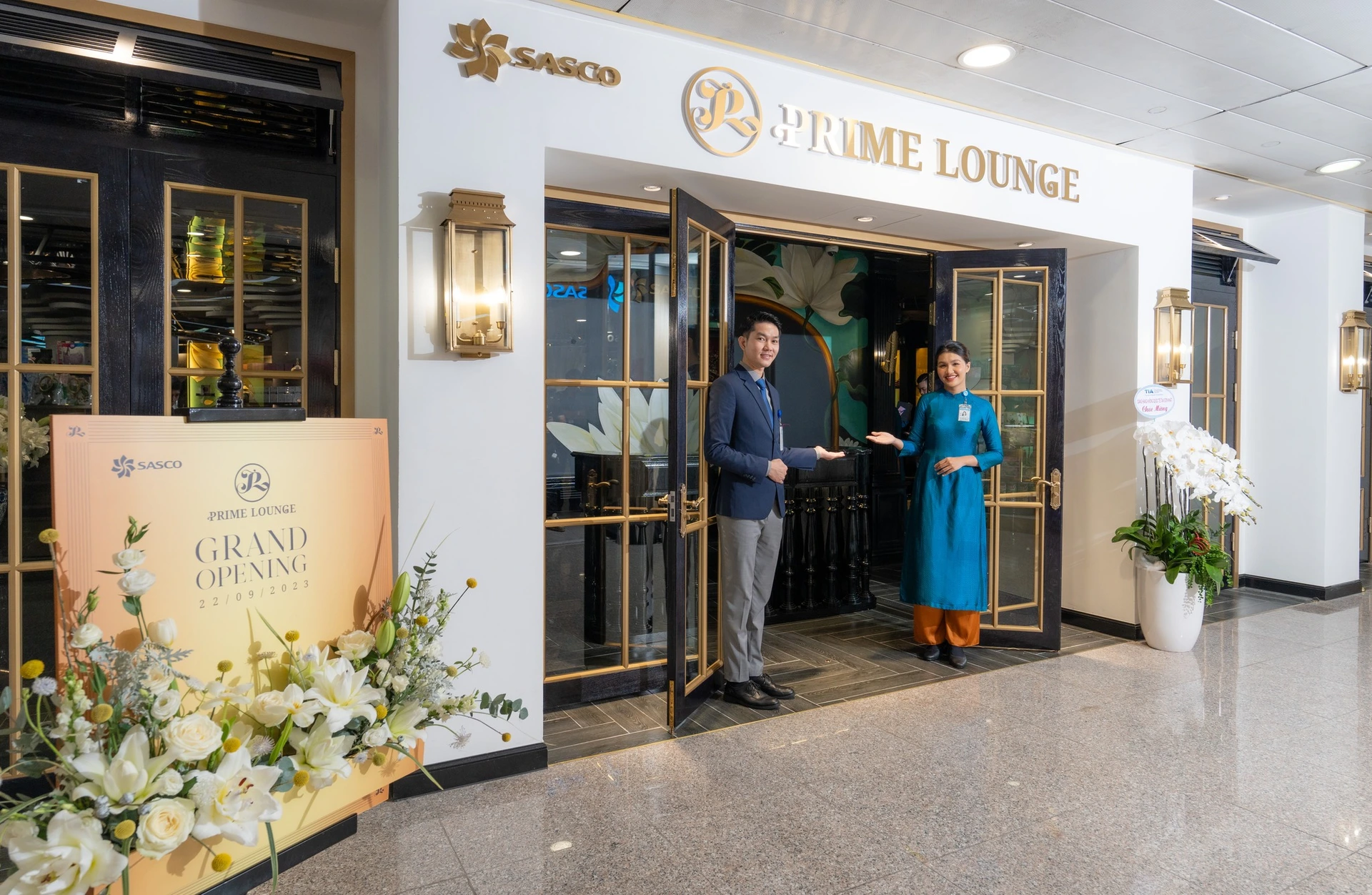 Sasco is a unit specializing in investing in operating the business lounge system at Tan Son Nhat airport, highly appreciated by partners, customers and organizations in the field of aviation around the world. In 2021, Le Saigonnais lounges and 2023 Jasmine Halal Lounge are consistently voted Asia's best business lounge.
According to Sasco