Pho is a popular dish, ubiquitous in Vietnam, from casual eateries to high-end restaurants. A bowl of authentic pho must have pho cakes made from delicious rice, coated into thin, soft, chewy white cakes, then sliced, the broth is hot, rich with sweetness from stewed bones, aromatic of cinnamon, ginger, cardamom and served with fresh beef. The pho bowl becomes more eye-catching thanks to split flower onions, green onions. When eating, people often add a little spicy chili sauce and squeeze a piece of fresh lemon to make the bowl of pho more round.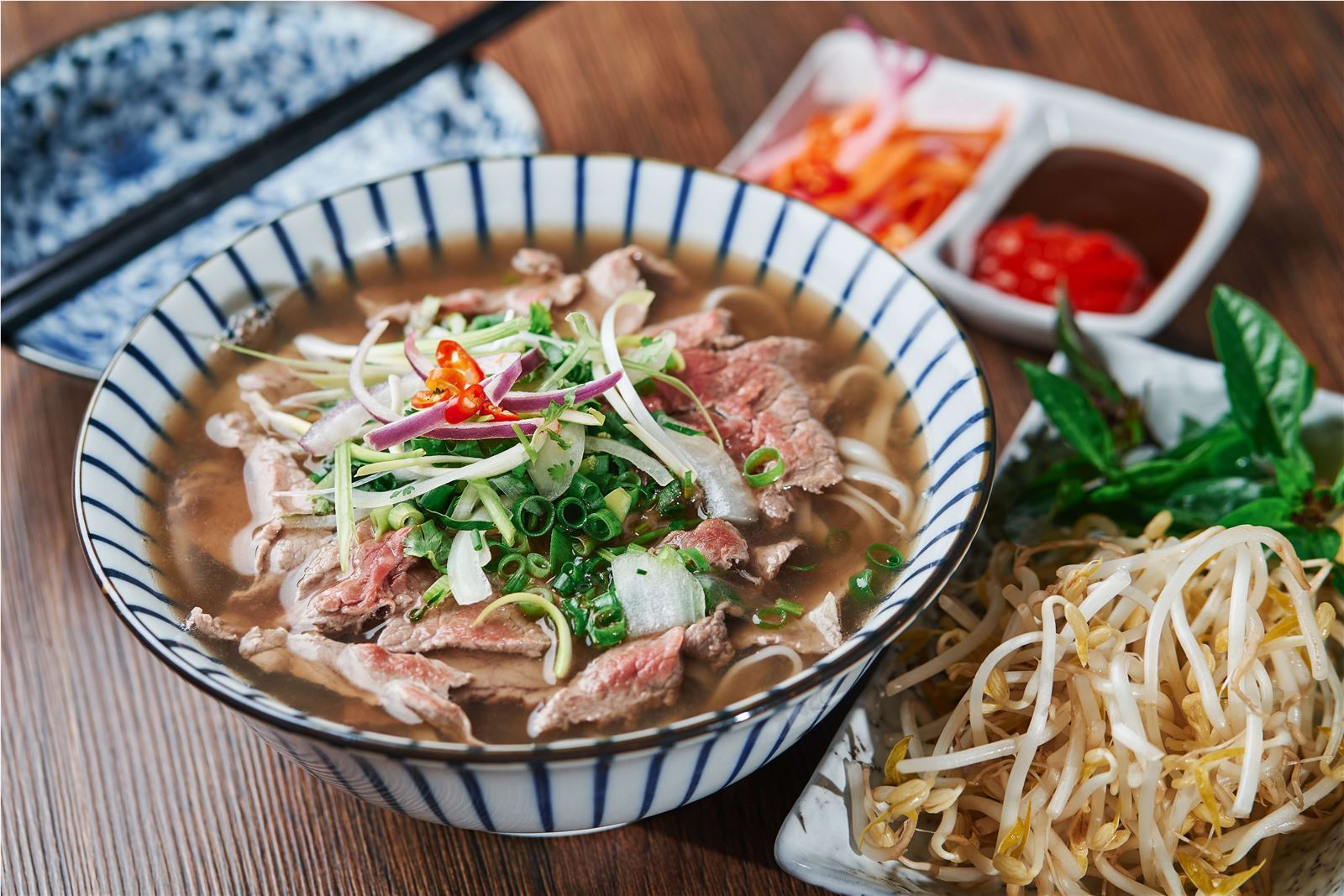 Previously, there was only cooked beef noodle soup with full "ripe-corn-encrusted-bucket" broth. Today, pho has more different processing methods with unique flavors.
Puffed fried noodle soup
As the name suggests, puffed fried noodles are large squared buns and then fried in a pan of old hot fat. After frying, the pho cake will be drizzled with a wave sauce made from vegetables such as shiitake mushrooms, vegetables, onions and beef, and heart. Each meal is served full, with a little melon to eat to relieve boredom.
Photo: Pho Huong Mai
Pho rolls
This simple dish consists of pho cakes, beef and some herbs. The beef is thoroughly marinated, finely chopped, stir-fried until cooked so when eating you will feel the sweetness and not too chewy. The pho cake used for rolling is thin, soft and does not tear. All ingredients after preliminary processing will be curled up like rolled salad, dipped in extremely attractive sweet and sour fish sauce.
Photo: Pho roll Hanoi
Mixed noodle soup
The preparation is simple, but the deliciousness of mixed pho is not inferior to other pho dishes. A mixed noodle soup consists of pho cakes, shredded boiled chicken or sliced beef, coriander, onions and roasted peanuts. The broth is skillfully prepared, mouth-watering according to the know-how of each restaurant. When eating you just need to sprinkle with broth, mix well and enjoy.
Photo: Mina Kitchen, Loan Tran
Fried noodle soup
Unlike puffed fried noodle soup, fried noodle soup has pho cakes that are tightly pressed together, compressed and fried golden crispy on 2 sides. Then the pho cake is cut into small pieces like pizza. It is common to accompany fried noodle soup with a bowl of stir-fried food with vegetables, meat, heart, heart, chop or vegetarian stir-fry depending on the taste of each person. The sauce is paste, salty and fragrant, take a slice of fried noodle soup to absorb. Delicious!
Photo: Grab
Stir-fried noodle soup
If you are a fan of pho, it is really difficult for anyone to resist stir-fried pho. Unlike water pho that values the taste of the broth, a good plate of stir-fried noodle soup must have harmony between the ingredients. The pho cake outside is on fire, eaten both soft and chewy. Beef and vegetables stir-fried garlic cooked to fragrant. It's all mixed in a marinade that's seasoned to taste. On a chilly day, enjoying a plate of stir-fried pho is really nothing like it.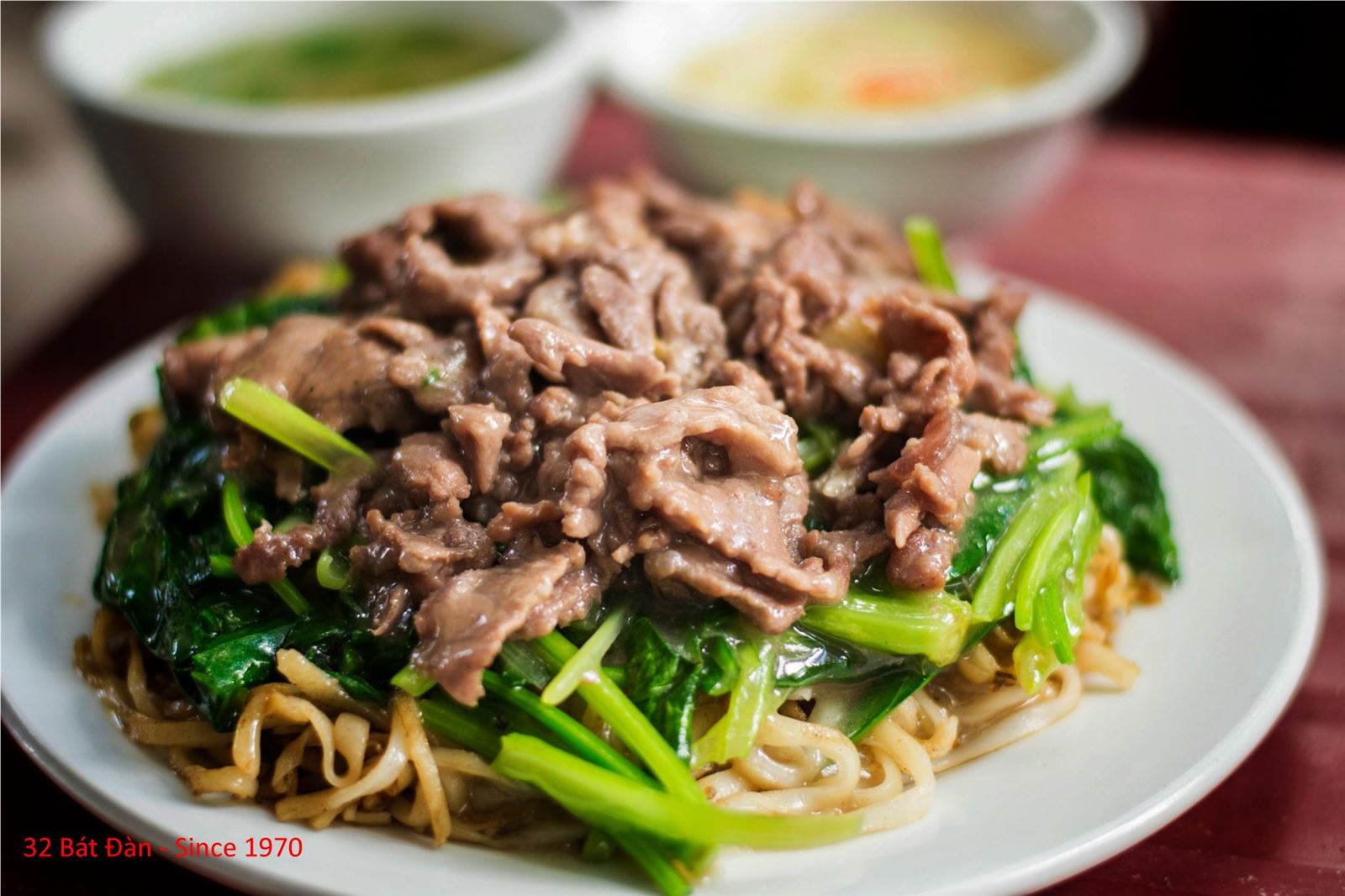 Photo: Internet
Pho two bowls

This is the dried pho version - a specialty of Gia Lai land. The biggest difference of this pho dish compared to water pho is that a serving will include... two bowls. One is a bowl of dried noodle soup with a little fat, ground meat, the other is broth with beef. Served with this dish will be bare bean sprouts, basil, lettuce and indispensable black paste.
Photo: Ms. Hang dried pho
And there are many other attractive variations of pho that you can enjoy all over the country. No one knows who the creator of these dishes is, but they are all delicious, fillable pho dishes that are also a great choice to make play dishes