Dolce by Wyndham Hanoi Golden Lake
● Giang Vo, Ba Đinh, Hanoi
Not to be confused with similar famed architectural works in Dubai, the Dolce by Wyndham Hanoi Golden Lake is a hotel with an exterior made of "gilded bricks" and the largest amount of interior furnishings with golden dishes and drinks in the world.
This luxury apartment and hotel complex is designed in a neoclassical style combined with modern, sophisticated details and large glass panels that will surely impress guests.
The hotel is plated in gold from the inside and out, a sure sight to dazzle and disprove "all that glitters isn't gold"...because in this case it is. There are 25 floors that hold 400 rooms, as well as a gold plated infinity pool that guests can use to relax and splash around. The decadence of it does not stop there, as everything from cutlery, frames, sinks and bathtubs to swimming pools are gilded. Even in the hotel's cuisine, there are many dishes incorporating infused gold or as a topping.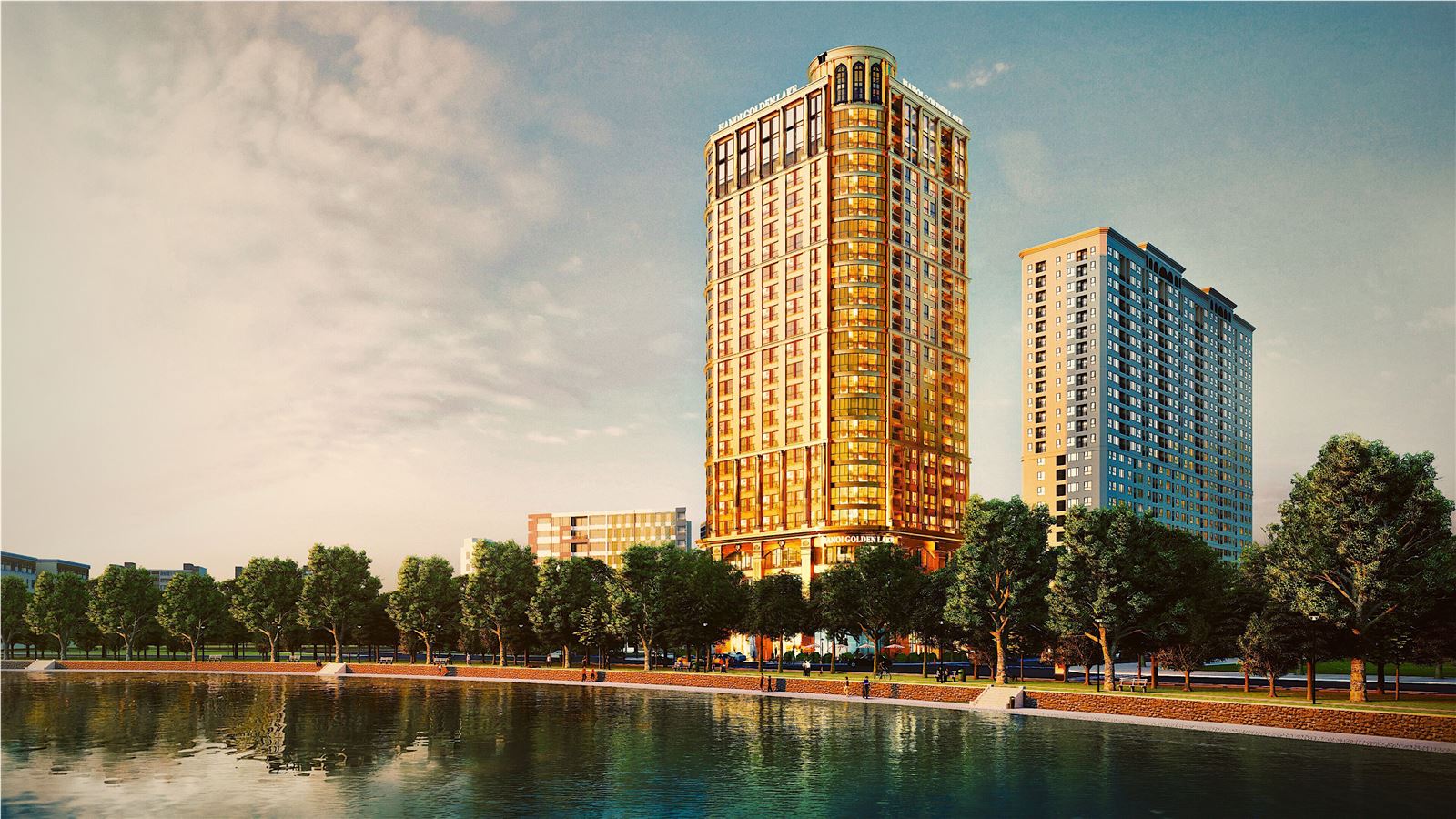 Photo by Dolce by Wyndham Hanoi Golden Lake
Danang Golden Bay
● Le Van Duyet, Son Tra, Da Nang
Danang Golden Bay is one of the most luxurious hotels in Da Nang with the added bonus of a spectacular view of the Thuan Phuoc bridge.
Inspired by heritage sites around the world, the Danang Golden Bay Hotel provides guests a unique experience thanks to its architectural blend of bold oriental interior combined with modern styles. It is proudly the first hotel in the central coastal city of Danang to have 949 rooms plated with 24k gold and furnished with decadence. There are rooms of different sizes, each of them providing a view of the East Sea, Son Tra mountain, Han river or overall Danang city.
The hotel also sports an infinity pool amongst its other luxurious 24k gold plated amenities. The pool allows guests to enjoy a 360 degree panoramic view of Danang from above, and a direct view of the six iconic bridges of the city. There is also a wonderpark with miniature models of landmarks around the world for guests to explore and engage with the hotel's facilities.
Photo by Danang Golden Bay
Ken Hotel II
● Su Van Hanh, District 10, Ho Chi Minh City
Ken Hotel II has attracted attention from its opening due to the entire building's gold plated and European aristocratic inspired design. The hotel has a total of 10 floors with more than 50 extravagant rooms, with a reasonable rate of 500,000 VND per night for a room for two.
This hotel is only about a ten minute walk from the Museum of Traditional Vietnamese Medicine and the Vietnamese National Temple. It is also near the An Dong market, which makes its location a prime spot to stay at for those who want to explore the more bustling side of Saigon.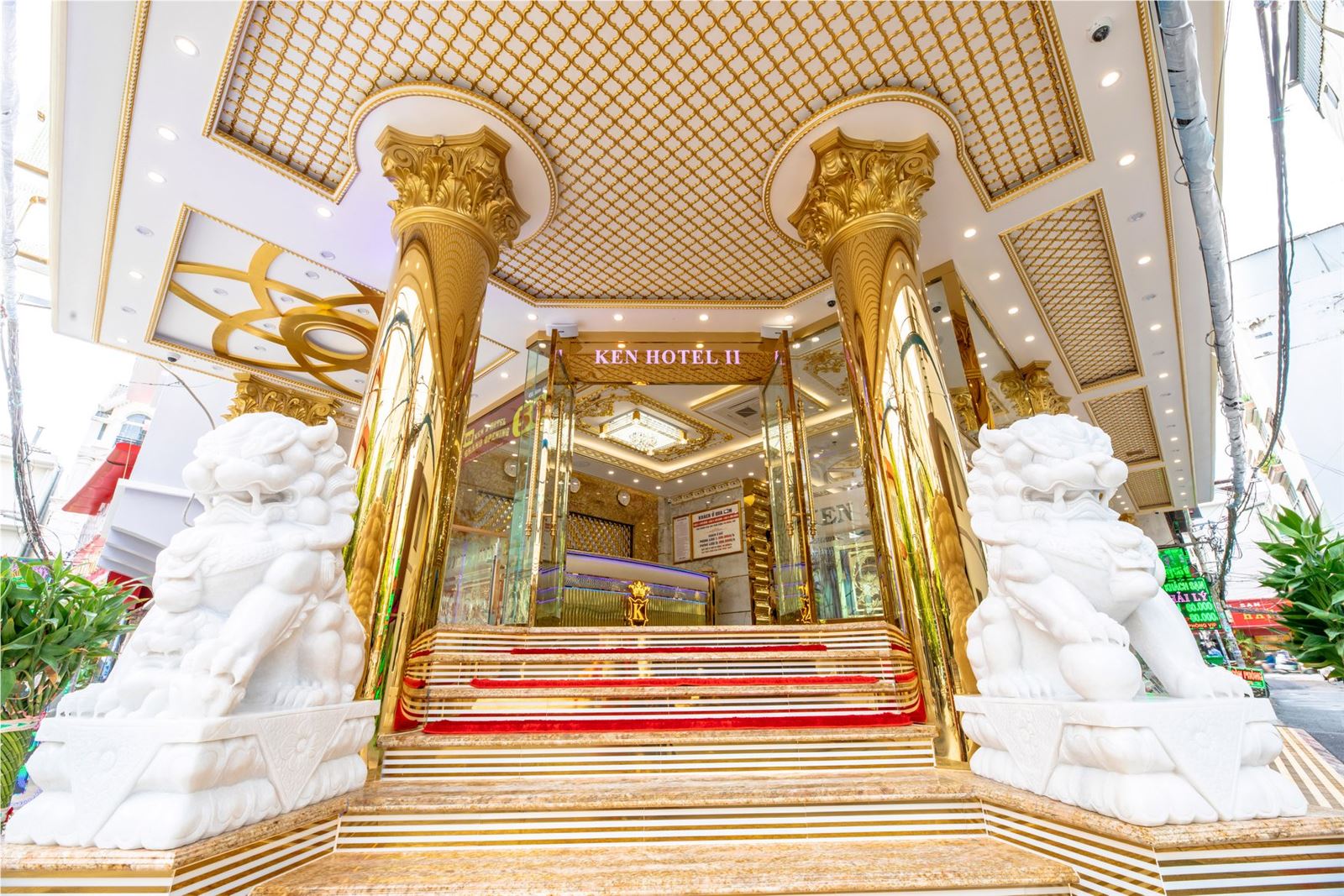 Photo by KEN HOTEL