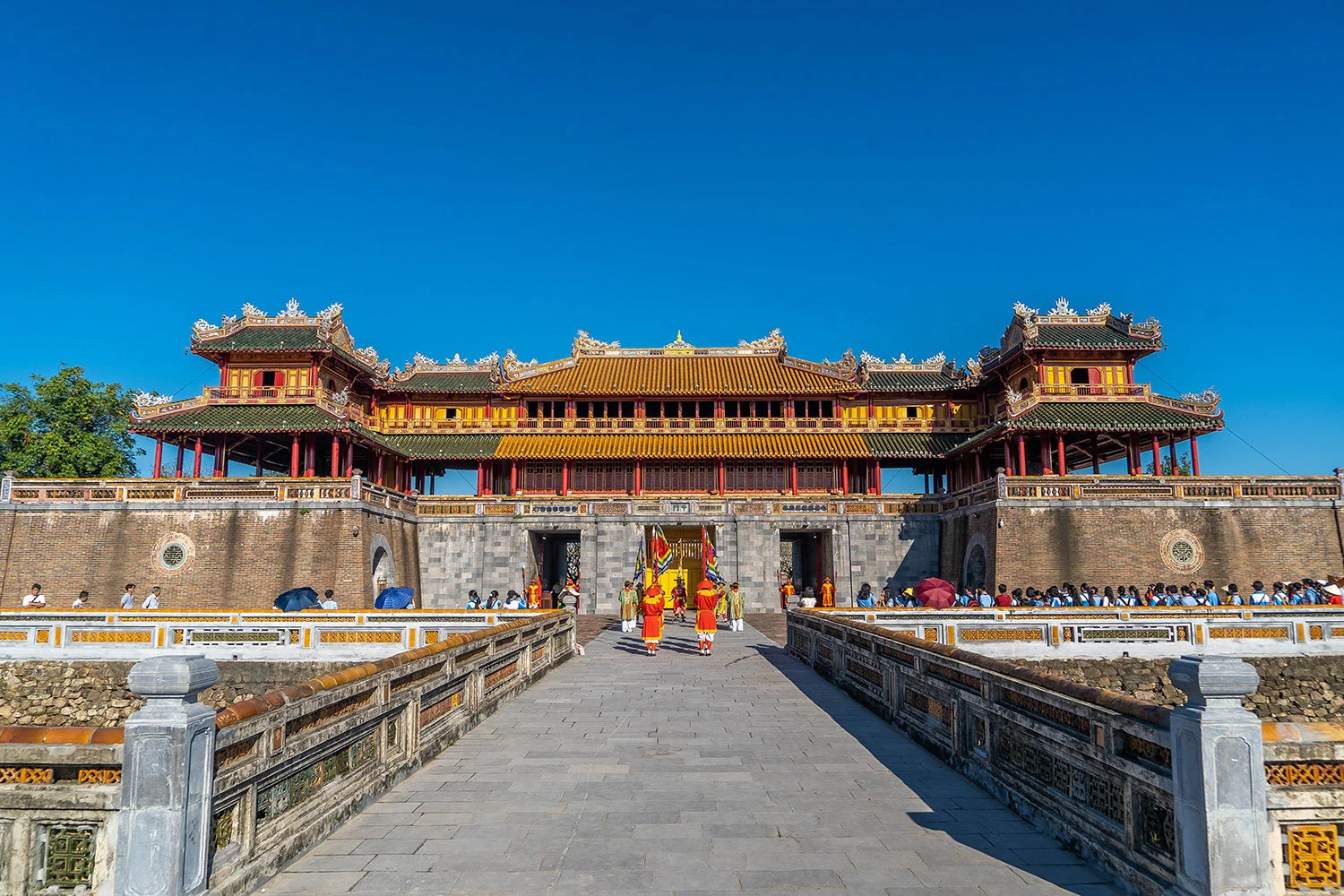 Visiting Dai Noi, in addition to seeing the beauty of the ancient citadel, visitors can also watch the changing of the guard ceremony recreated by artists of Hue Imperial Traditional Art Theater.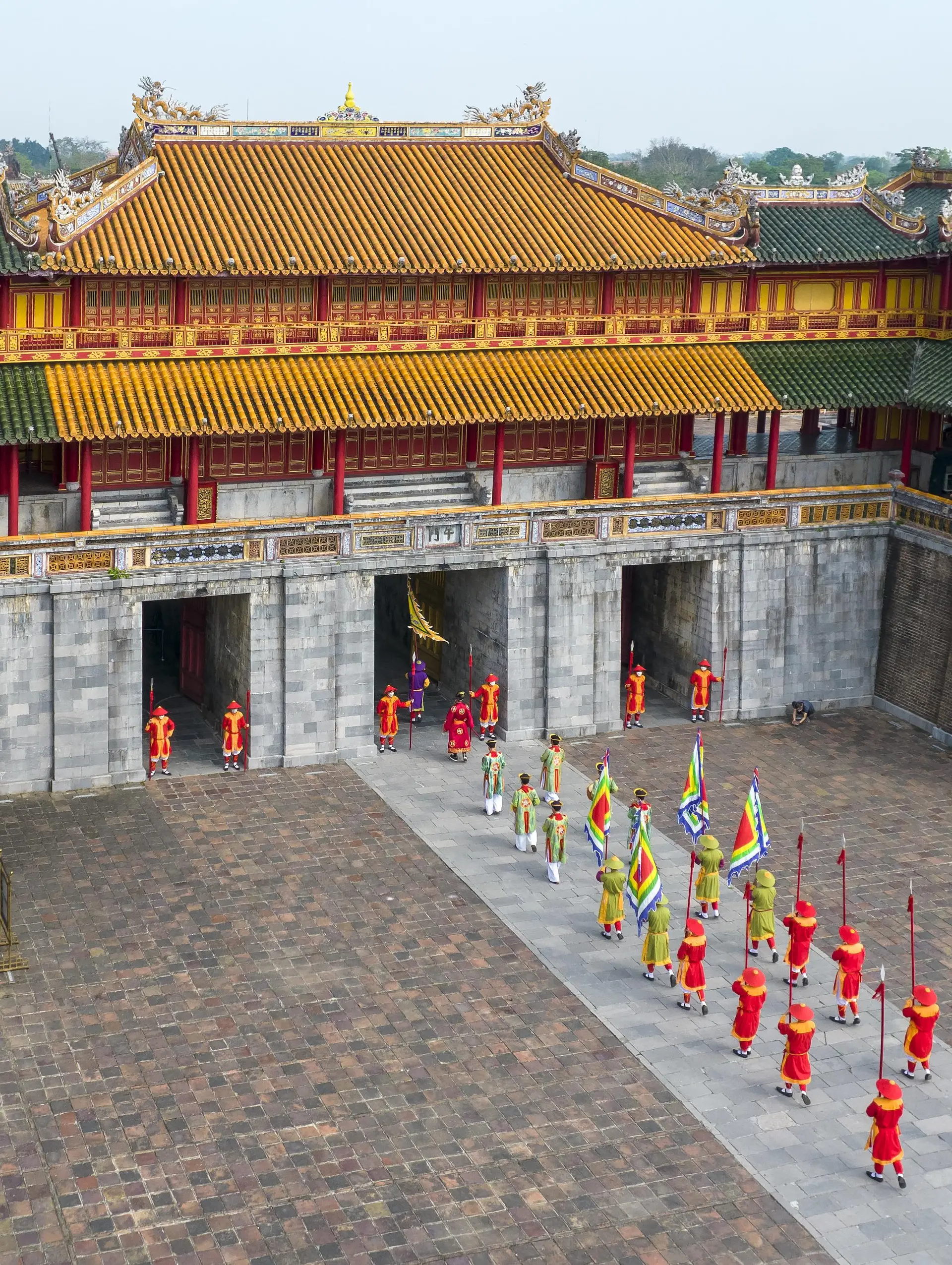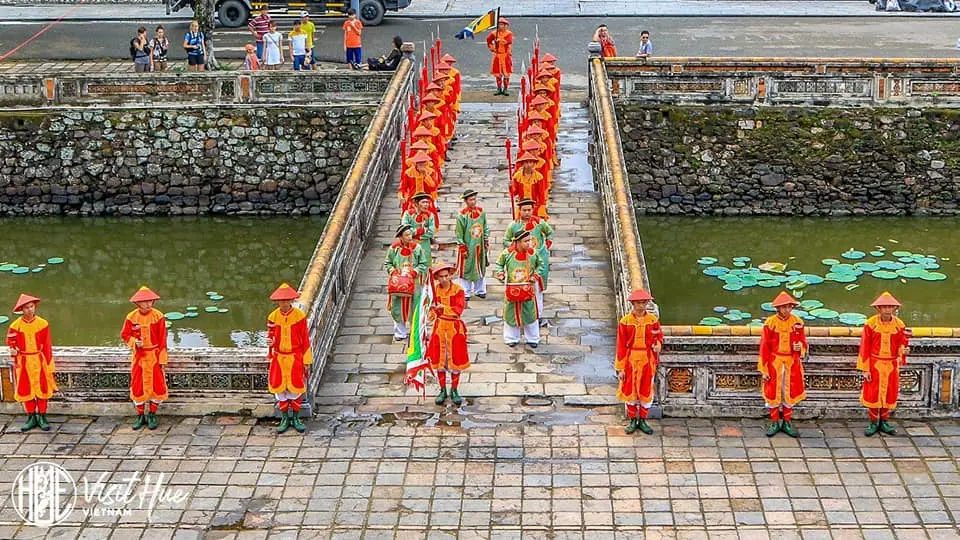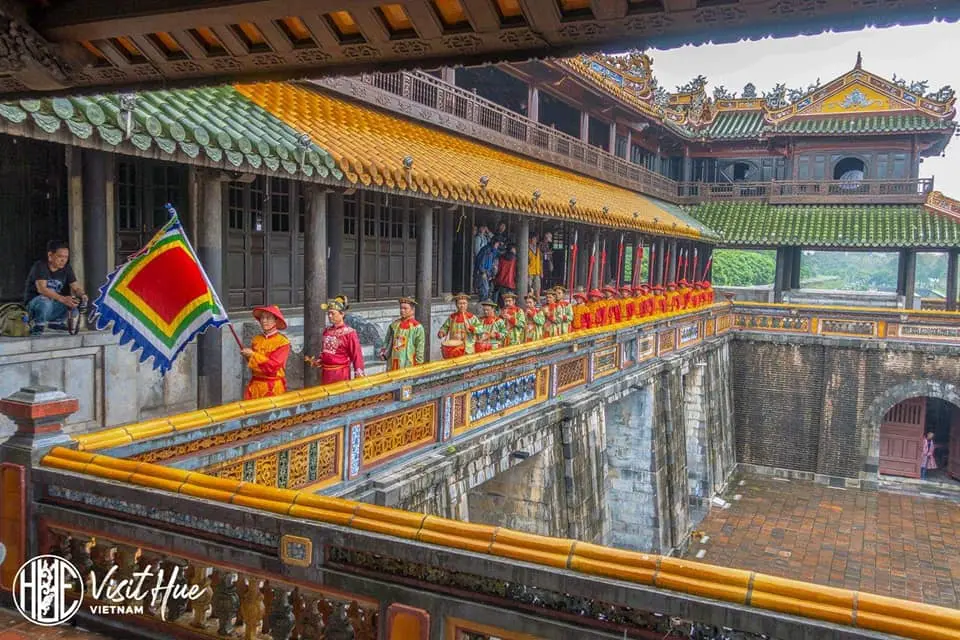 The space where the changing of the guard ceremony takes place extends from Ky Dai to Ngo Mon and from Ngo Mon to Browse Thi Tang theater. A team participating in the changing of the guard ceremony consisted of the captain, the martial arts official, and 12 soldiers. In addition, because it is a re-enactment, there is an additional orchestra of 7 people.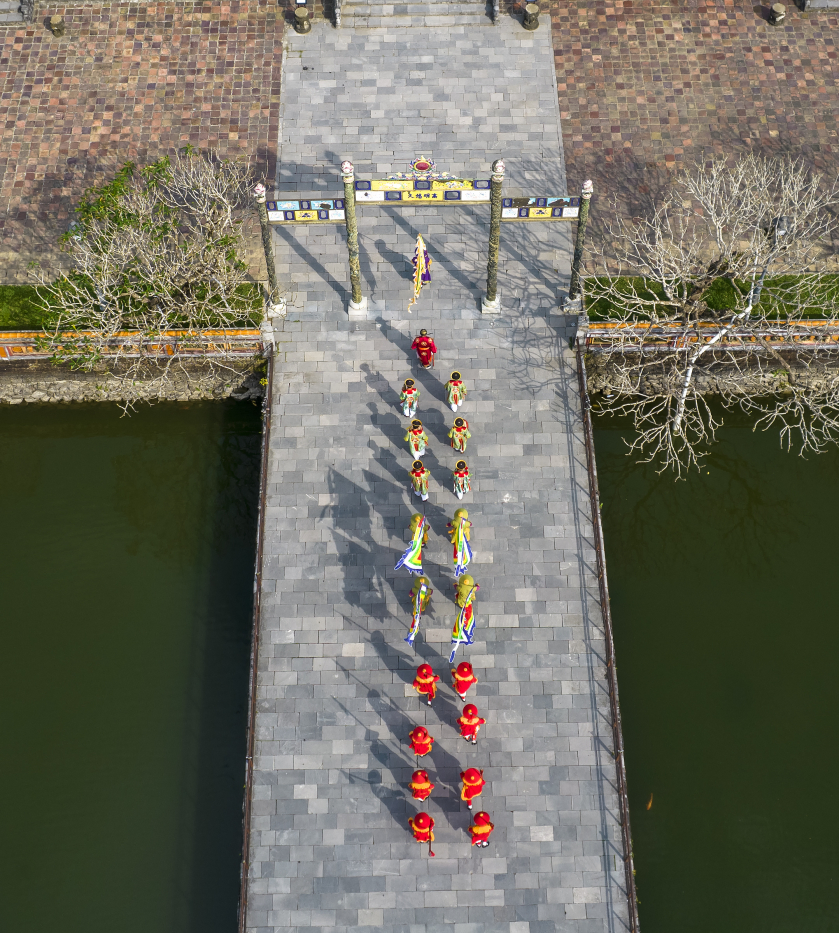 Guan Wu stood in front of the orchestra and the guards. All at the behest of the martial official to perform the rituals. The ritual starts at 8:30 every day, departs from Ngo Mon, then the team passes through the Ngu Phung floor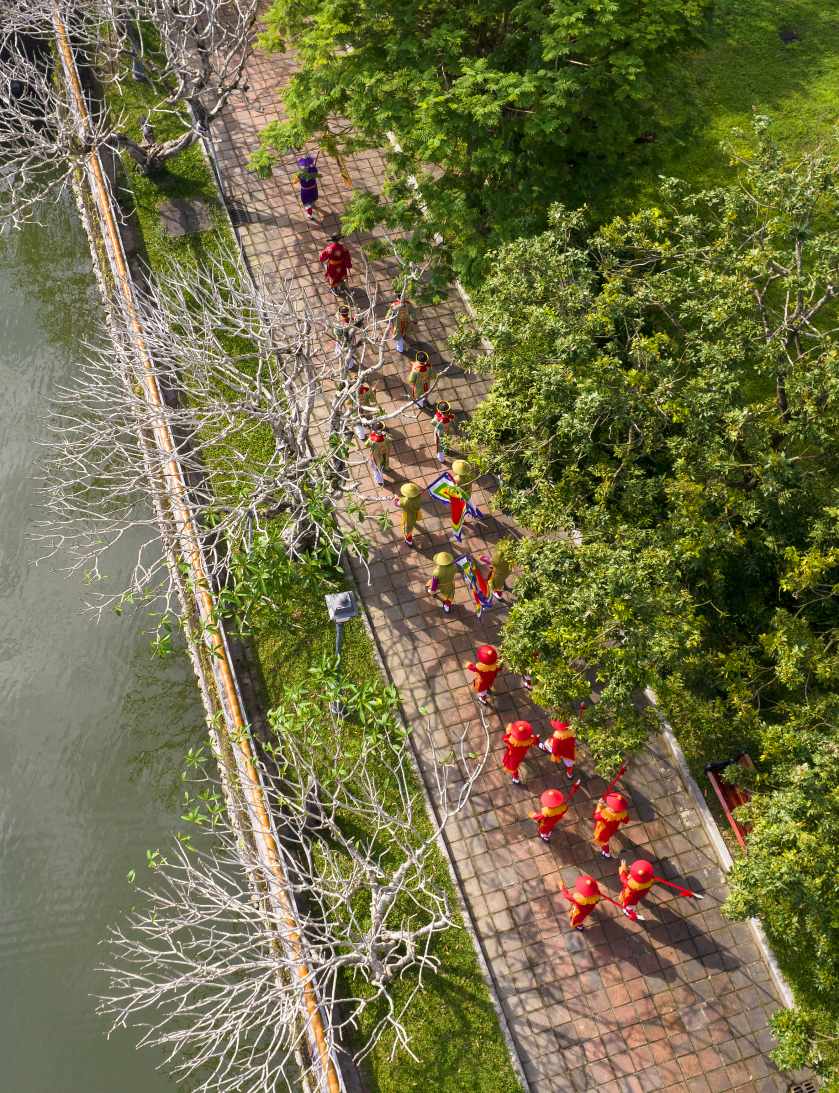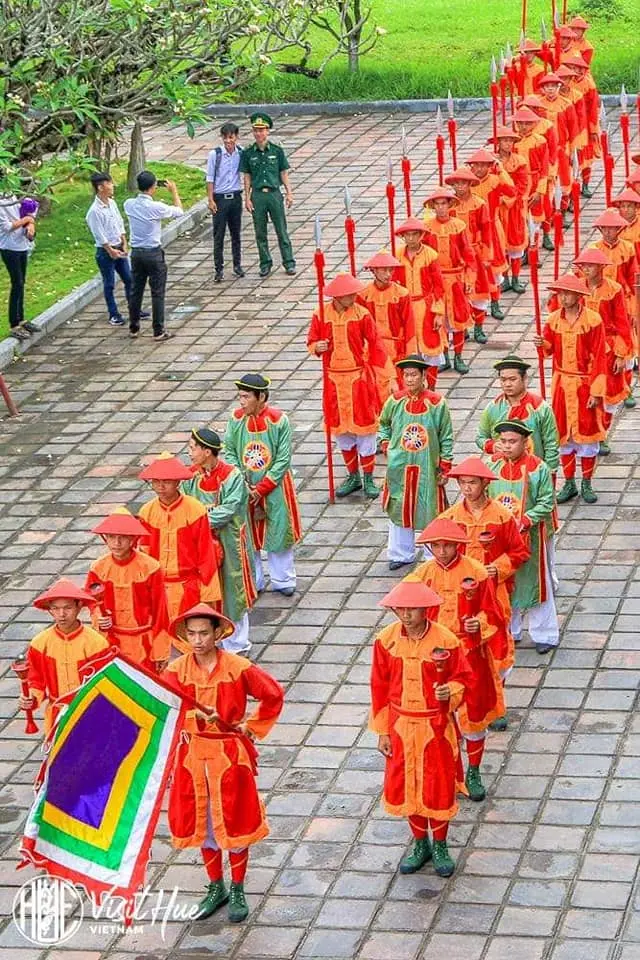 Next, the team went behind Thai Hoa Palace, walked in a circle, then returned to Browse Thi Duong and finished here at 9h. The small band used Dang Dan Cung (the national anthem of the Nguyen Dynasty) during the changing of the guard ceremony.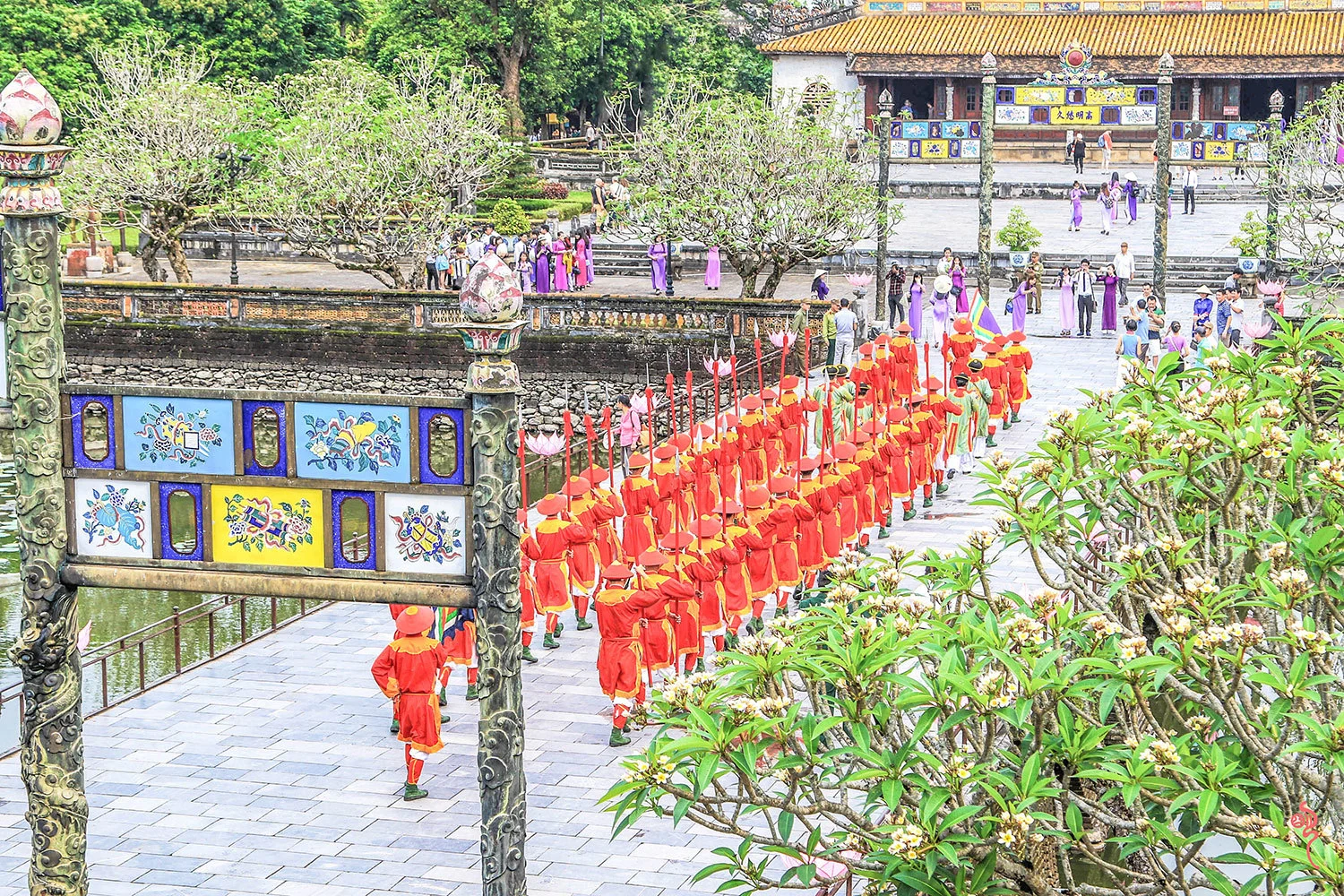 In addition to helping visitors understand more about the activities in the forbidden palace of the Nguyen Dynasty, this activity also contributes to preserving and promoting the intangible cultural values of Hue heritage.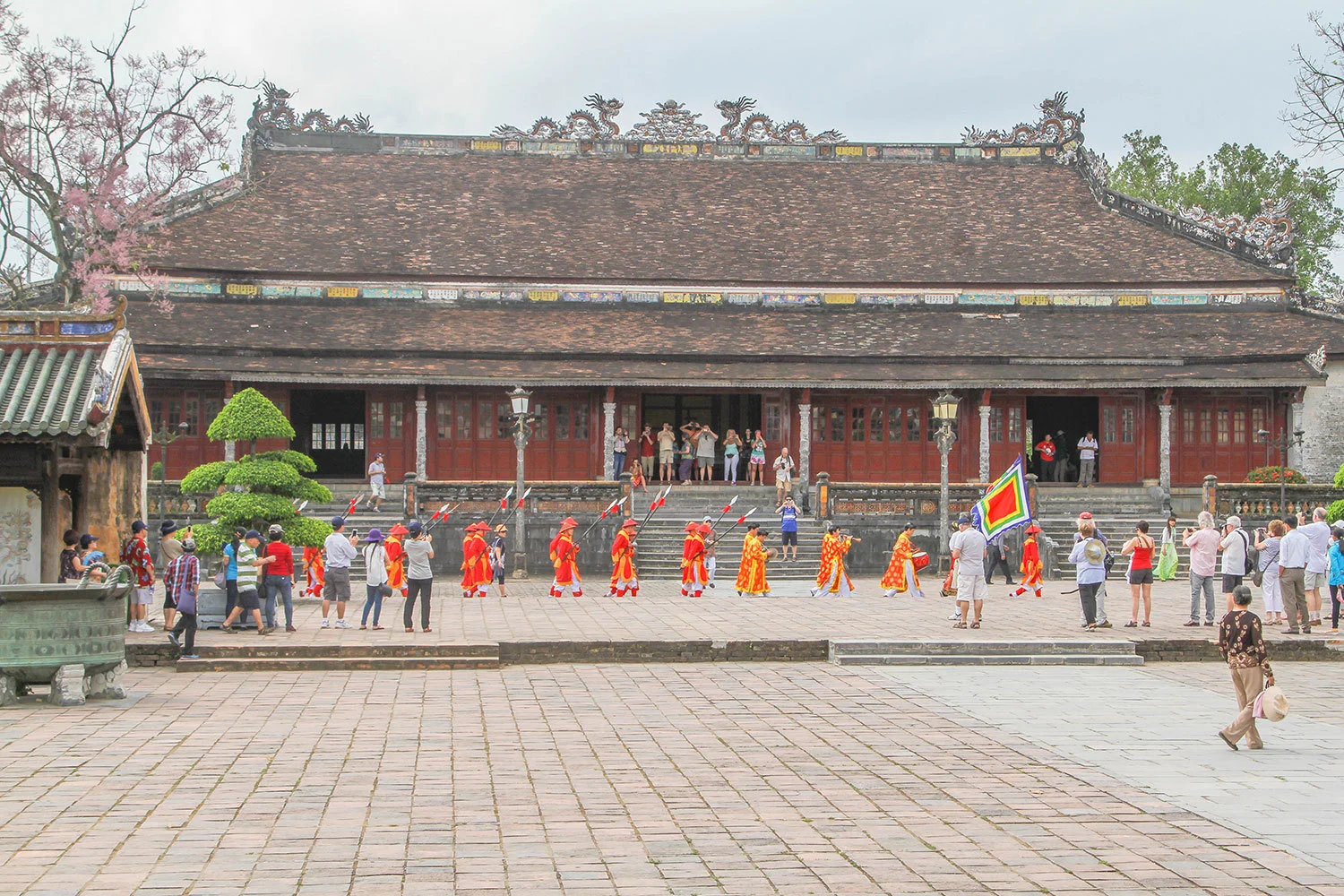 Dai Noi is the second city ring in the Imperial City of Hue, consisting of the Imperial City and the Forbidden City. The area of Hue Grand Noi used to be the place of working, setting up the court and living of the king and royalty with hundreds of large and small works built.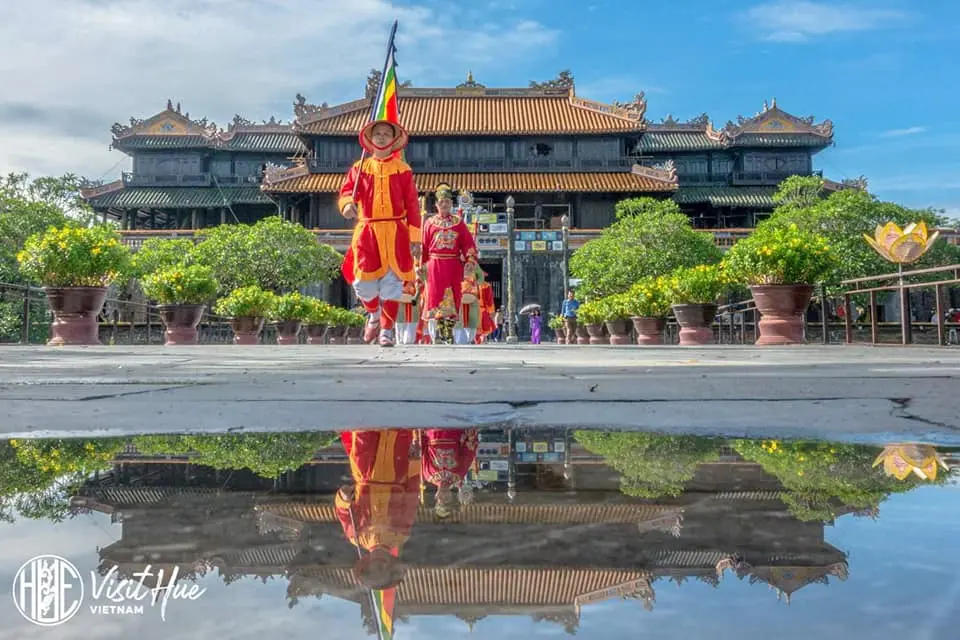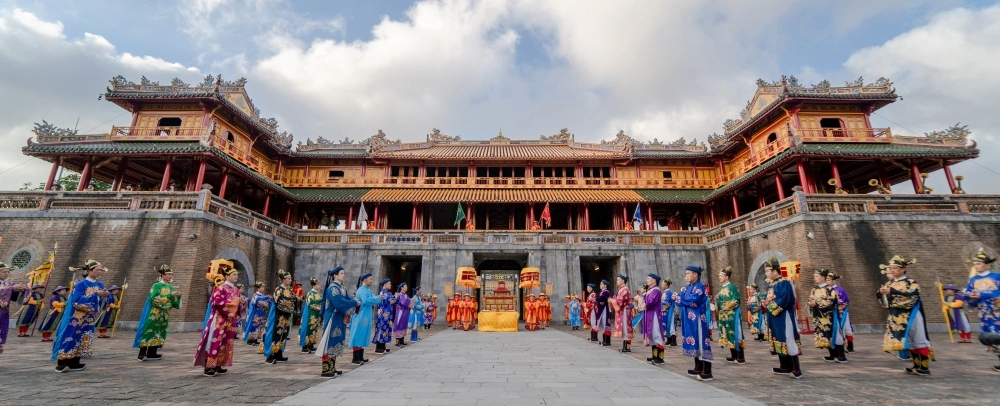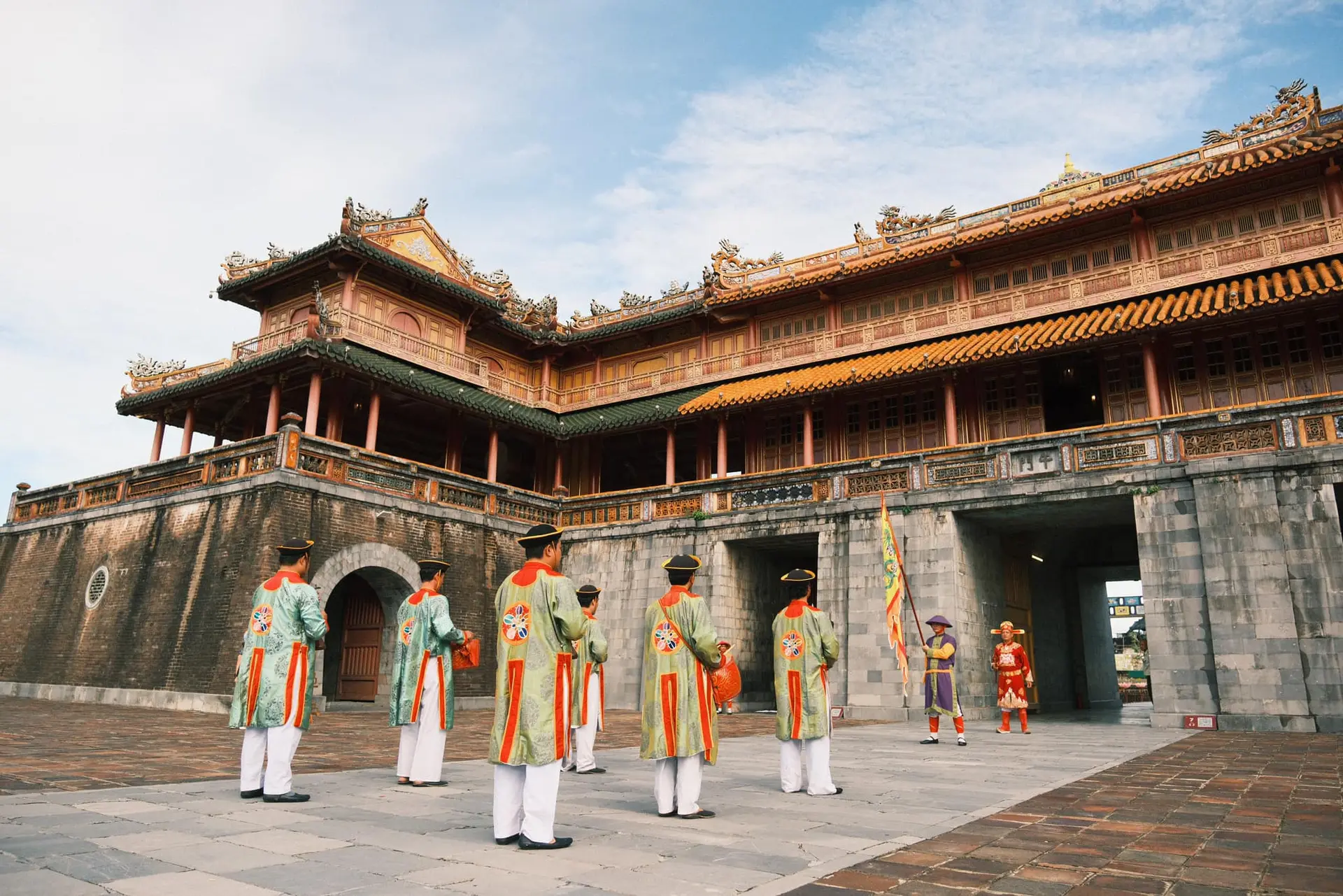 Dai Noi is located on the Perfume River, in the middle of Hue city center, so visitors will easily move here by many means such as bicycles, motorbikes, cyclos, trams, taxis ...
Source: General