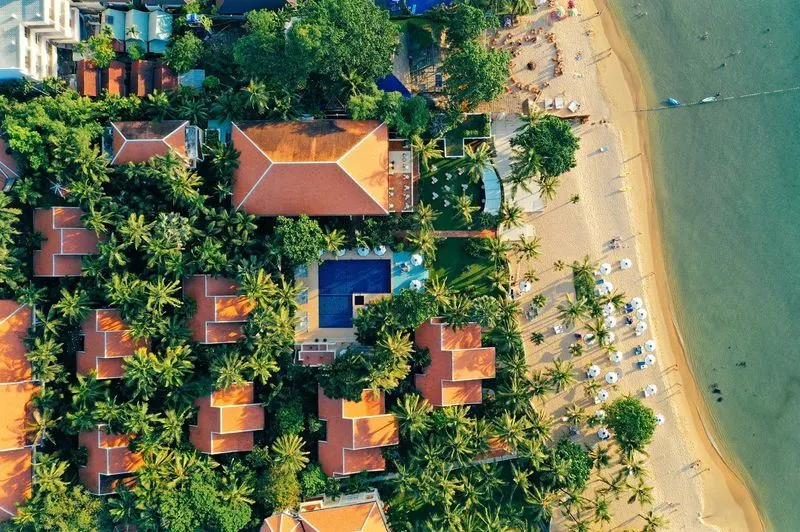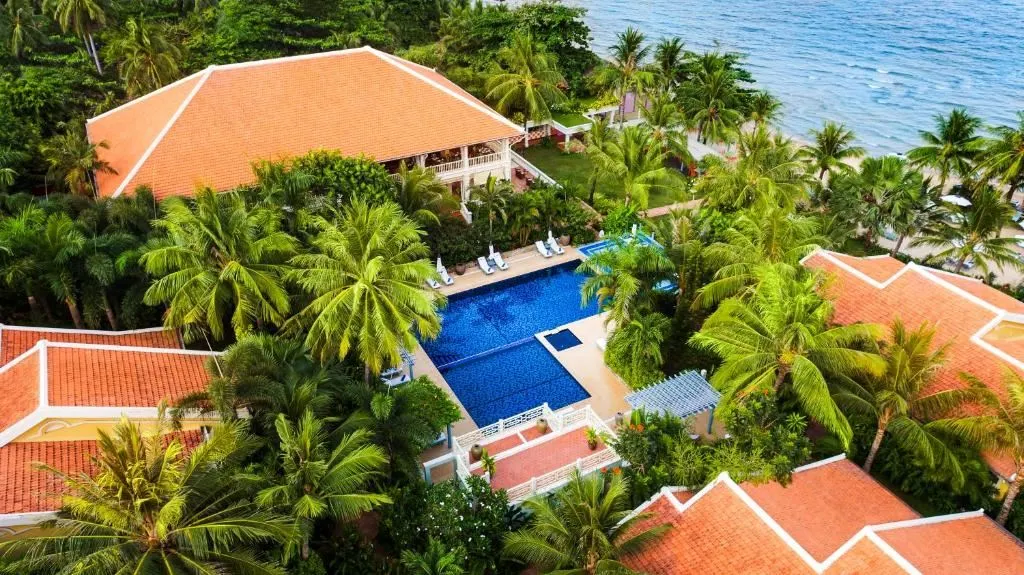 Established in 2006, La Veranda Resort won the award-winning first luxury resort on Phu Quoc Island. About 12km from the International Airport, with just a short journey by taxi, you will come to La Veranda Resort Phu Quoc - the best paradise in the Pearl Island. The resort is located right on Duong Dong beach, only 3km from the center of Phu Quoc. From the flight area, the resort will have a separate airport shuttle service upon request.
La Veranda Resort Mgallery By Sofitel offers visitors an unforgettable experience of a castle with the image of ancient French colonial architecture located next to the sea. With its own architectural design and space, this place has created a special style reminiscent of the image of Indochina in the past.
The resort has 2 restaurants and 01 bar. Set amidst lush tropical gardens, every detail of the 74 Indochinese-style rooms evokes an old era when life was slower, simpler and more refined.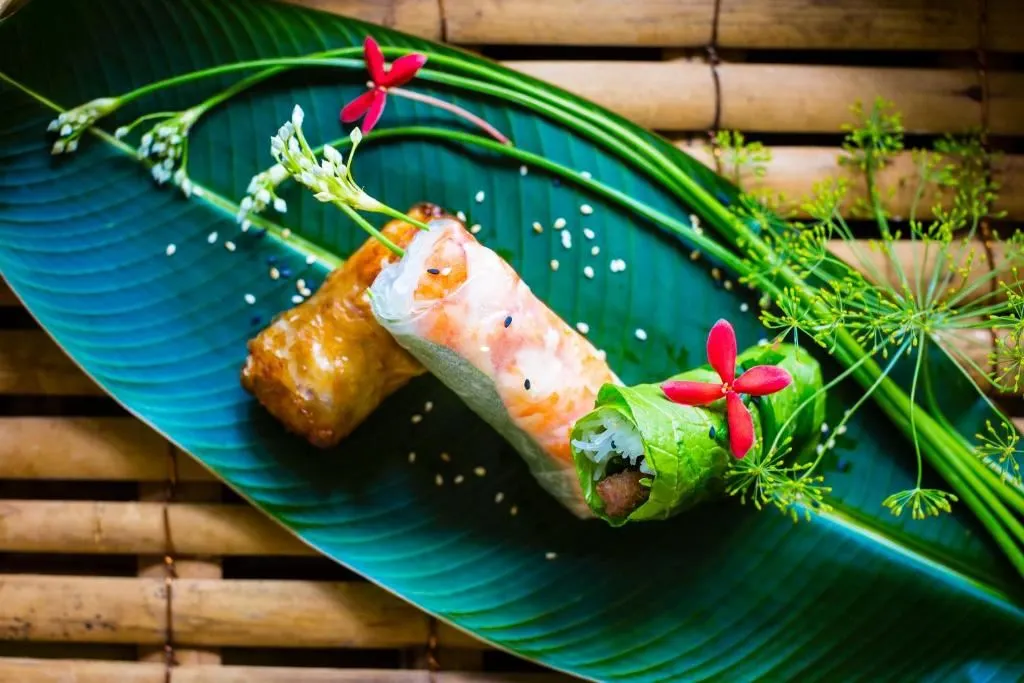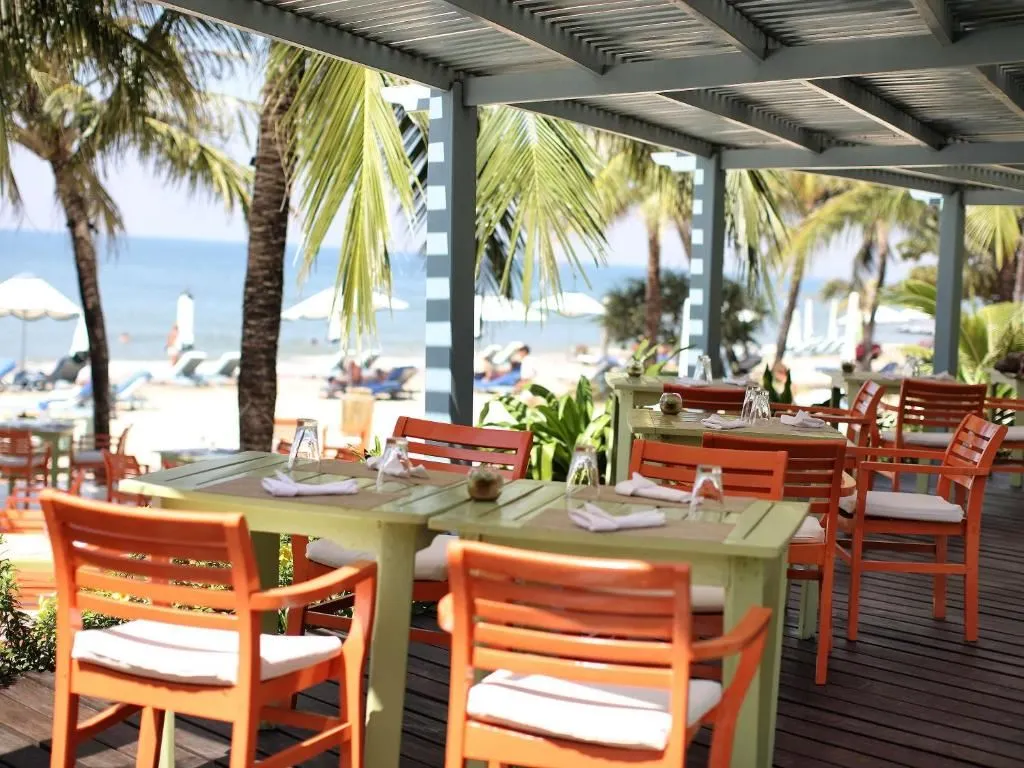 At La Veranda Resort Phu Quoc, there are always many modern entertainment games for both children and adults, typical of which can be mentioned as: swimming pool, spa, windsurfing, double boating, snorkeling, bicycle / motorbike rental service, outdoor Jacuzzi bath ... Not only a relaxing rest, the resort also offers a lot of active sports programs for guests to exercise. With Le Spa the wonderful scenery suitable for relaxing holidays or romantic spa experiences, honeymoon on the sea.
La Veranda offers a car rental service, a free short-haul bus service to meet the needs of both no-drive and non-drivers. Continuously 24/24 hours there are staff on duty, when visitors have any needs, just call the service to answer and advise. The resort offers parachute and chair services at Paradiso Beach Club Bai Sao so that visitors can visit one of the pearl island's most beautiful beaches, where the creamy white sand and clear jade sea are clear.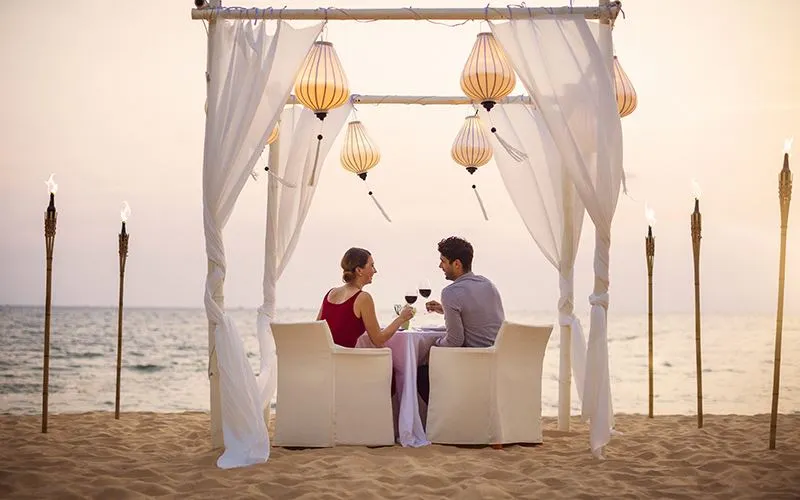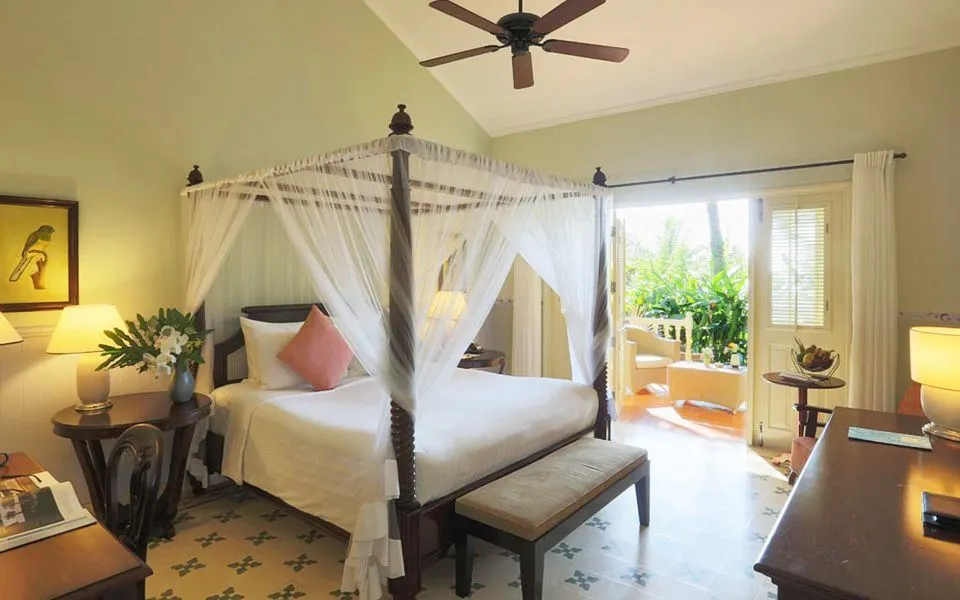 Some notes and regulations at La Veranda Resort Phu Quoc
Group of 5 rooms or more resort without airport pick up
Guests check in at 14h and check-out at 12h for 1 night rental period
Upon check-in, guests are required to have a full identity card or passport with a booking confirmation
In high season, guests who want to cancel rooms must notify the resort 33 days in advance, off-peak days must give 17 days notice, especially Christmas must give 48 days notice.
Address: Tran Hung Dao, Duong Dong, Duong Dong Town, Phu Quoc, Kien Giang Province
Telephone: +84 (0)77 3982 988
Price range: 10 million VND/night
Website: https://laverandaresortphuquoc.com/
Written by Thuy Umove