Phu Quoc herring salad
If you have come to Phu Quoc without trying to enjoy this famous speciality, it is a big shortcoming.
The meat of the fish is taken from the sides of the fresh herring, squeezed with ingredients such as shallots, peppers, grated coconut, thinly sliced onions to create a moderately spicy fatty sweetness. Chewy, sweet fish meat will give you a rich taste of the sea, eating once is remembered forever.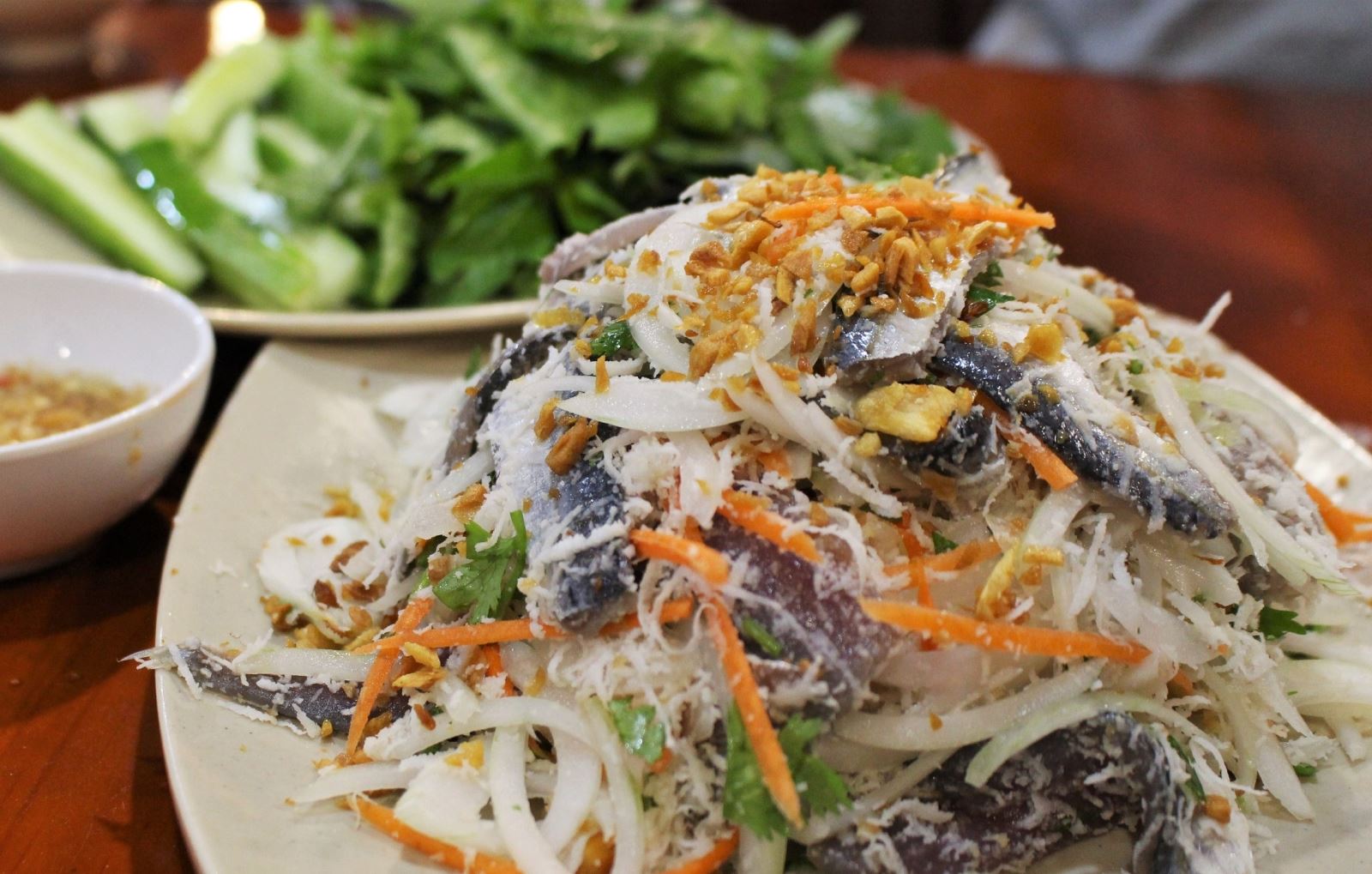 Trumpet vermicelli
Rice noodles are a dish that is rarely mentioned in the list of Vietnamese cuisine but is very popular in the meals of Phu Quoc families. Unlike mainland trumpet noodles made from snakehead fish, Phu Quoc trumpet noodles are cooked from the types of sea fish available on the island, the most common being bank fish.
The fish will not leave the whole piece but will be pureed like ruts and sautéed with garlic, peppers, lemongrass until dry, crispy and wake up the smell. Then it will all be cooked together with coconut milk to produce a delicious, attractive water.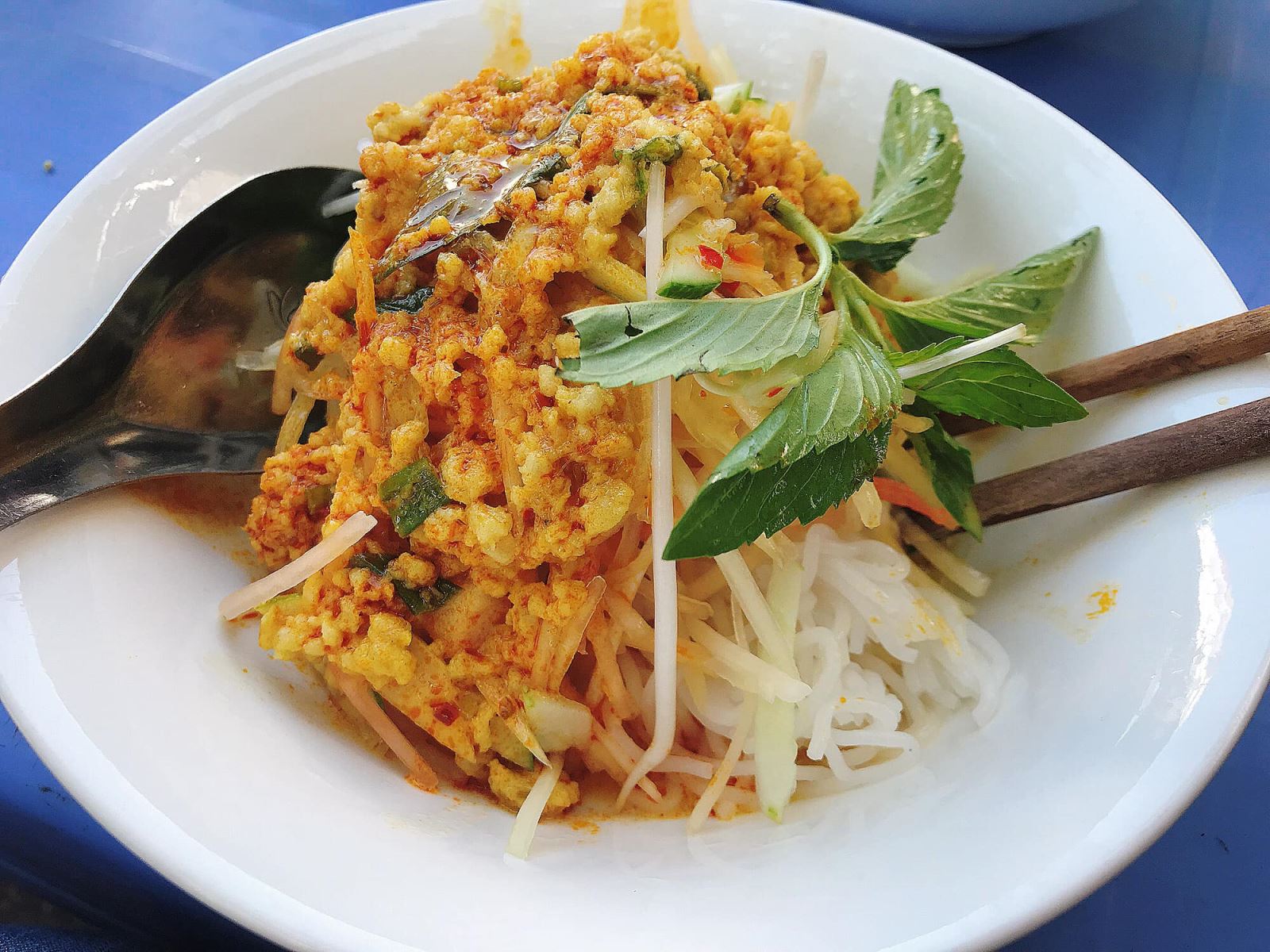 Vermicelli
Referring to the delicious dishes in Phu Quoc, it is impossible not to mention the "pair of cards" of trumpet noodles - vermicelli. A bowl of vermicelli will have a variety of fresh rolls made from seafood such as shrimp rolls, fish rolls. When the water is hot, the pan will ripen gradually and still retain its inherent sweetness, eaten with egg squid, chopped cilantro. When eating, you can make your own spices to create a special bowl of noodles according to your own taste.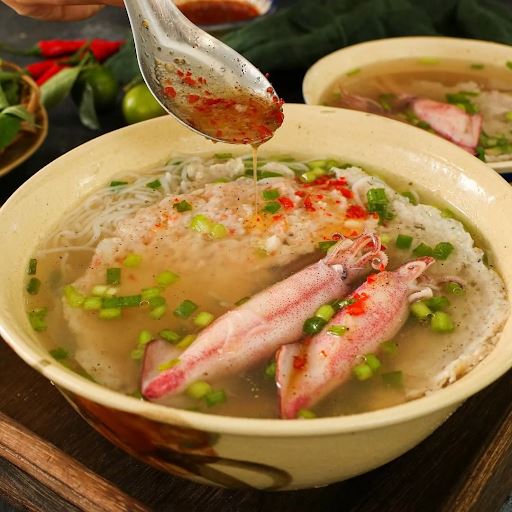 Grilled horns grilled with chilli salt
It is a type of scallop-like krill, with only two layers of muscle connecting two pieces of shell called a whistle. There are many ways to prepare this horn such as stir-frying sweet and sour, steamed, cooking soup, hotpot, cooking porridge,... But the best must be mentioned the grilled horn with chilli salt. The apricot whistle is marinated with large grain salt pureed with some fresh chilli and then stringed with raw coconut leaves to bake on a bright red charcoal stove, when eaten both delicious and crispy. This is always the dish that is always in the top must try when you come to Phu Quoc.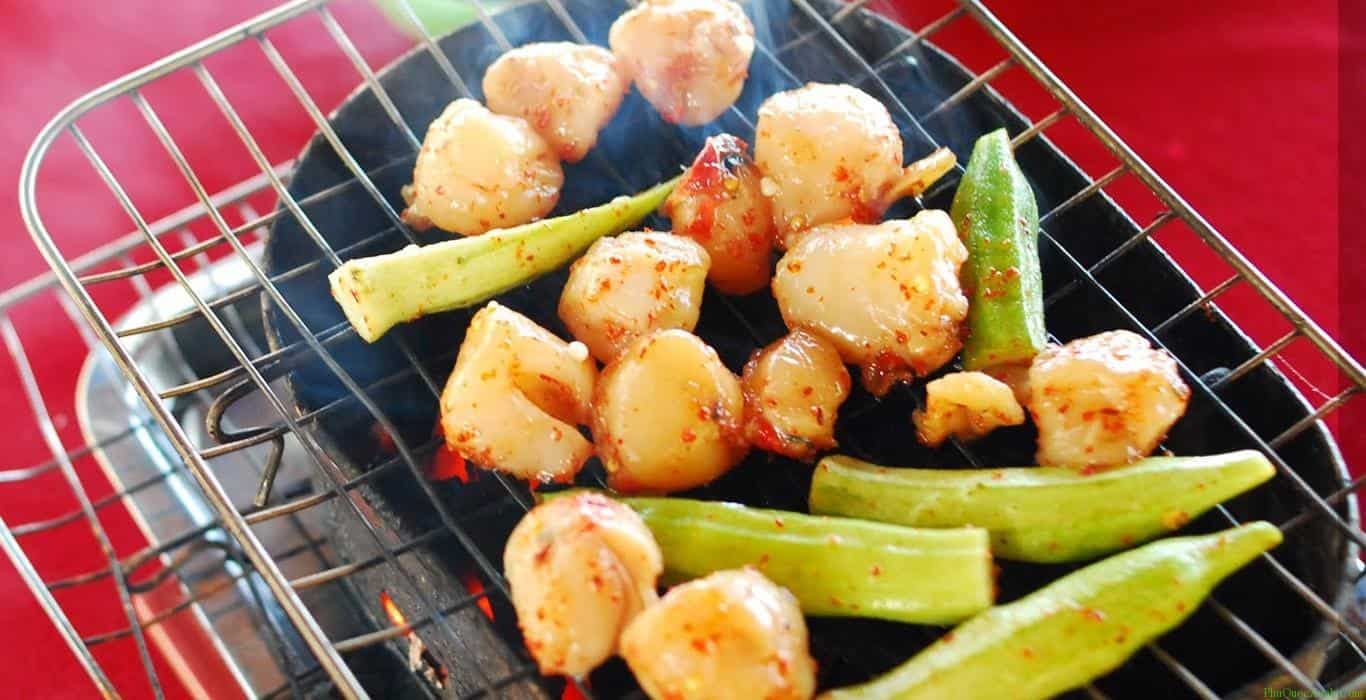 Crab soup
This strange dish is the specialty of Phu Quoc. The crab used as a soup must be a sea crab, many bricks to ensure its juicy and nutritious taste. The food is very elaborately prepared. White crab secretions are taken from crab legs, eaten with crab meat and crab, marinated with spices to create a salty, sweet taste. The indescribable taste of crab soup, you have to enjoy it yourself to feel complete.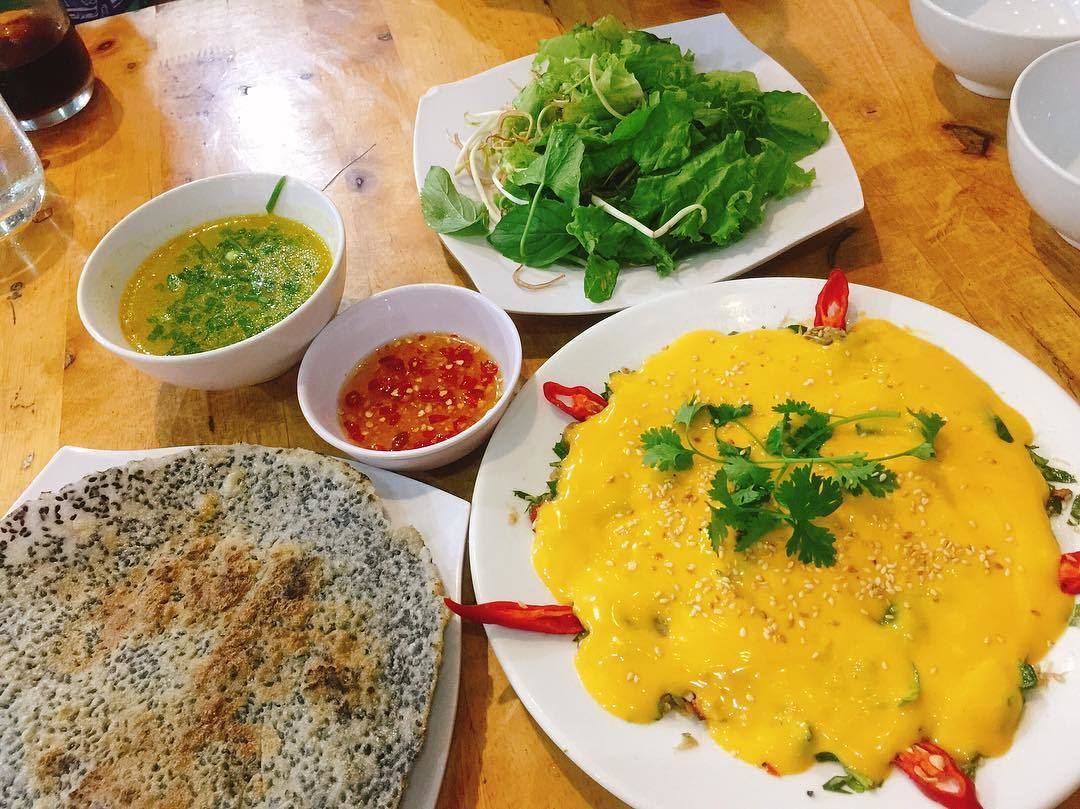 Grilled sea velvet with onion fat
Nhum, also known as the thorn bridge, is a favorite dish of many people on the journey to explore the cuisine of Phu Quoc island. Although it has a thorny shape, nhum is a very nutritious seafood. Nhum is usually scraped meat to cook porridge, double to eat raw lemon or grill fat onion fat.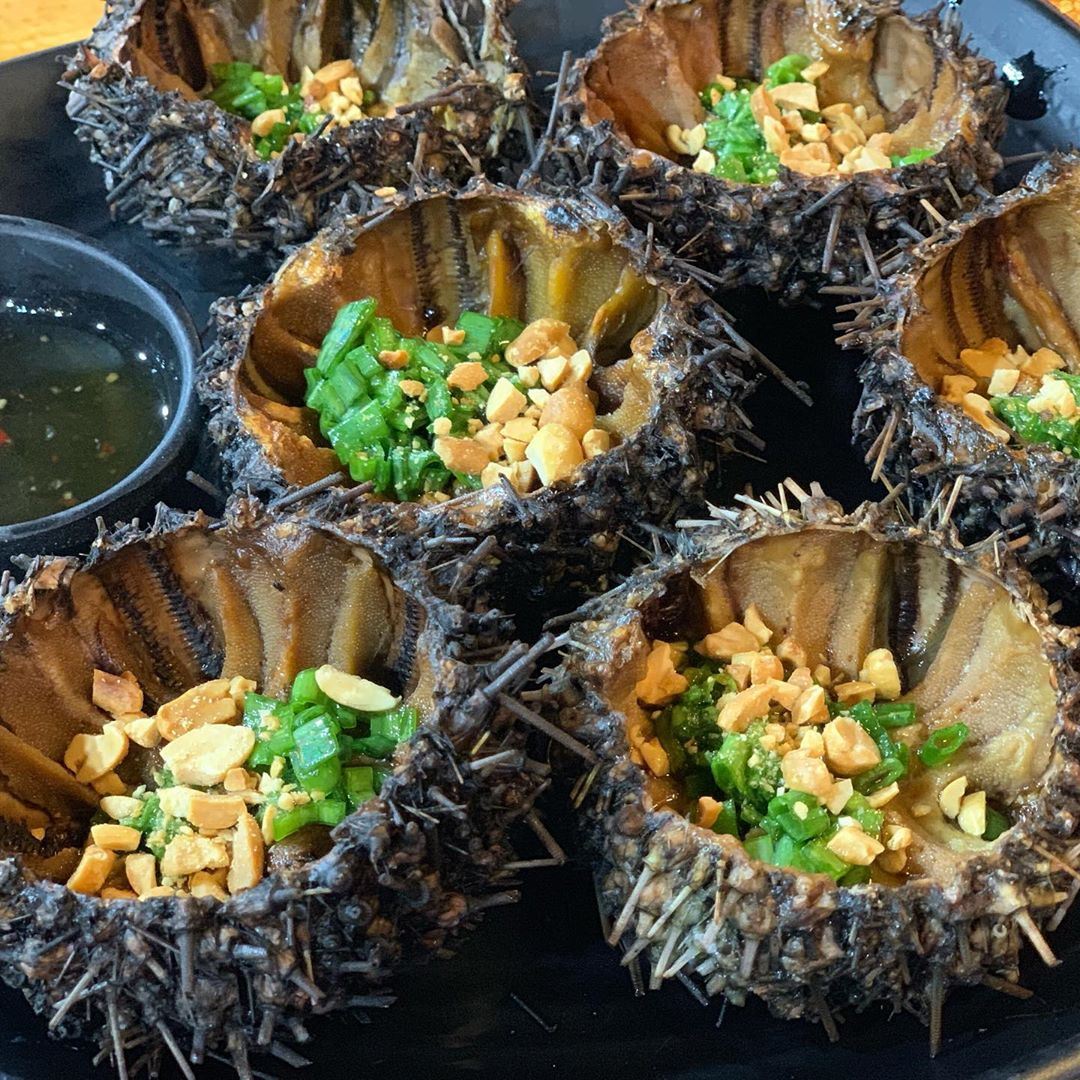 Fish abalone sea cucumber soup
Sea cucumbers are often referred to by the people of Phu Quoc as a sudden or sudden flood station. This is an expensive specialty that many people "hunt". The delicacies made from Phu Quoc sea cucumber are very diverse such as sautéed sea cucumbers with vegetables, sea cucumbers with quail, sautéed sea cucumbers, sea cucumber porridge ... but popular and popular with many diners is sea cucumber soup cooked with abalone, fish fins.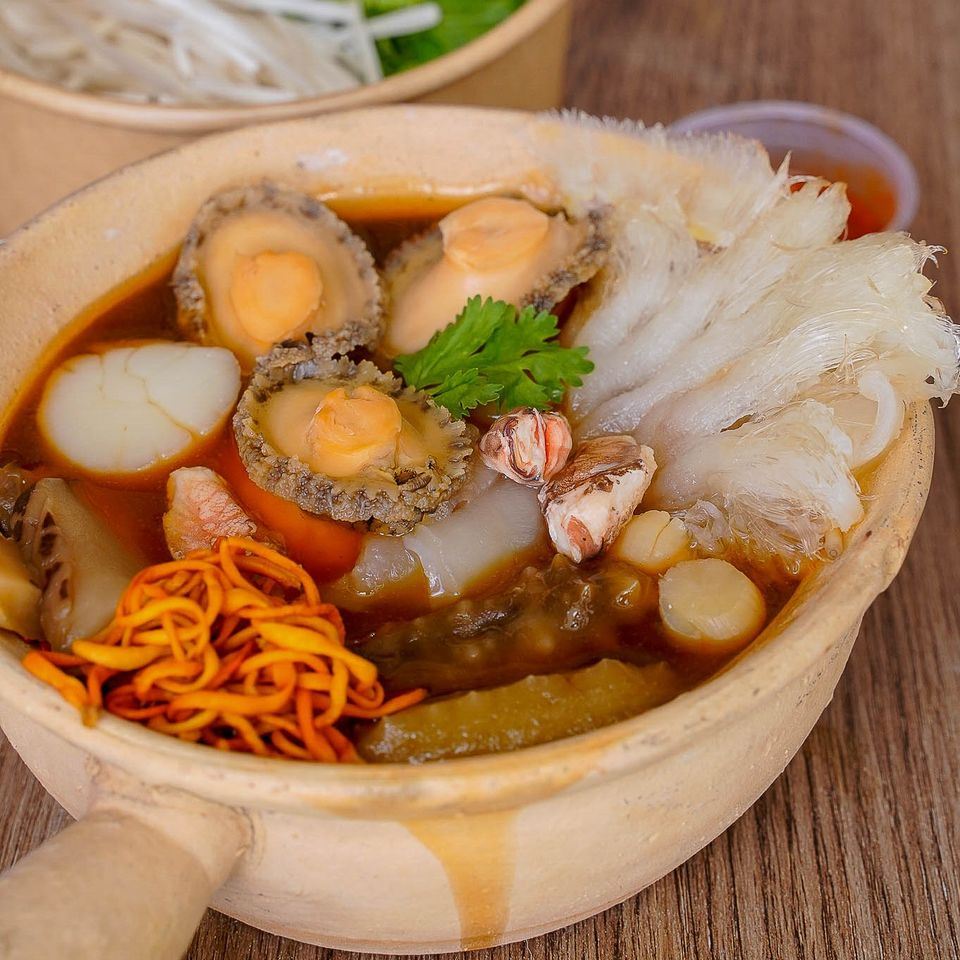 Sim wine

Phu Quoc sim wine is made from ripe sim berries picked from Ham Ninh forest. This is a wine that only Phu Quoc has and is often bought by tourists as a gift. Phu Quoc sim wine is made from sim pink fruit with a characteristic aroma and a deep sweet taste. When the wine ferments, the sim will increase the taste buds, helping to stimulate the taste buds, so it is often sipped during meals.