1. Hotpot Story
This place is known as the paradise of hot pot when it packs the quintessence of 5 international hot pot flavors from Tomyum hotpot, super spicy Sichuan hotpot, special Thai Suki hotpot. For diners who cannot eat spicy, the restaurant has Miso and Bulgogi hot pot with frugal sweetness from extremely delicious bone casserole.
Hotpot Story gives diners a complete meal experience from appetizer - main course (hot pot) - side dish - dessert. In addition to a diverse menu, the restaurant focuses on serving clean dishes, meeting organic standards. These are factors that receive high praise from diners who dine.
Address: 131 Hoang Hoa Tham, Ward 13, Tan Binh District, HCMC HCM
Hotline: +84 28 2268 8688
Pricing: 199.000 VND – 319.000 VND/person
Website: www.hotpotstory.vn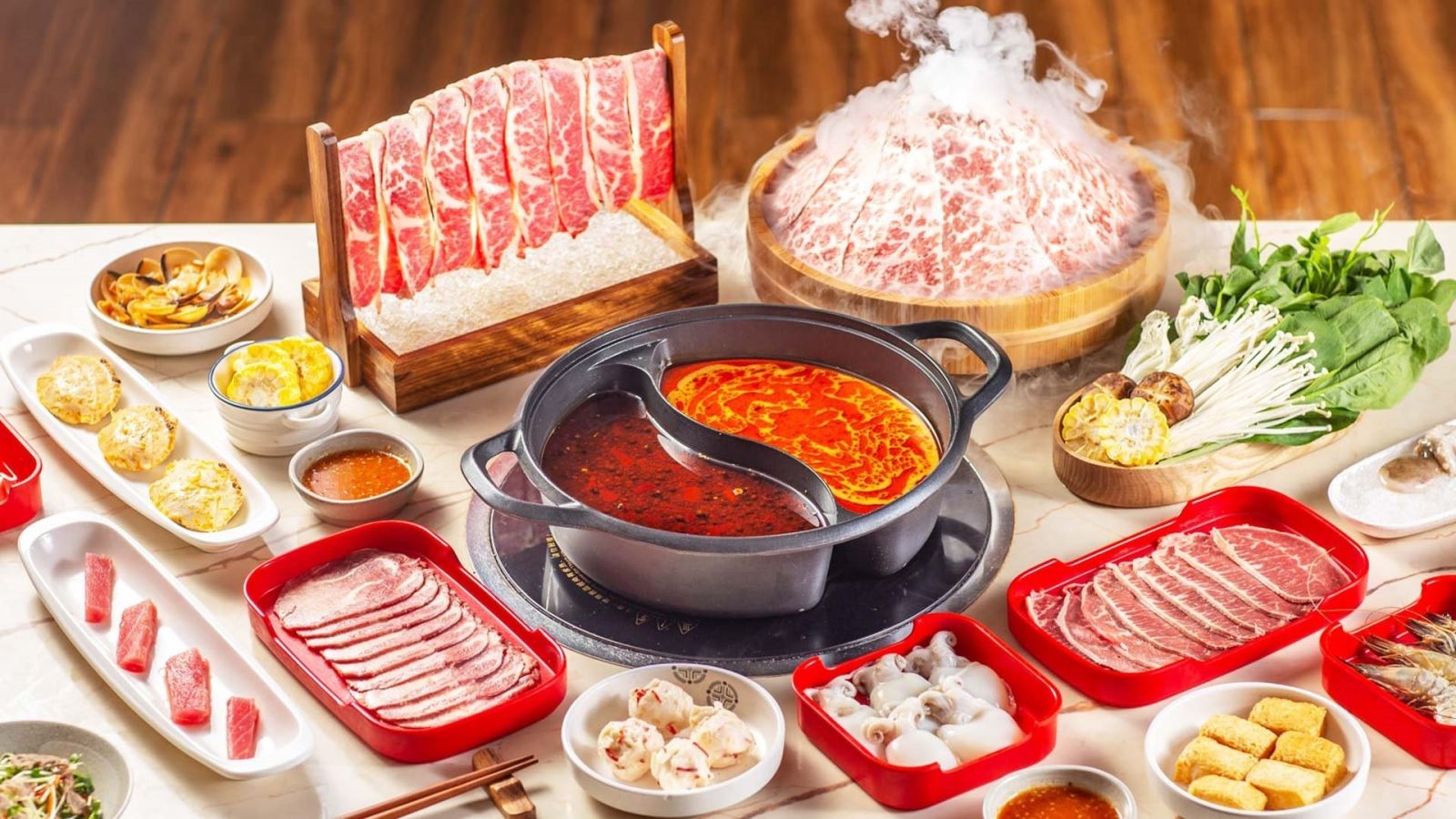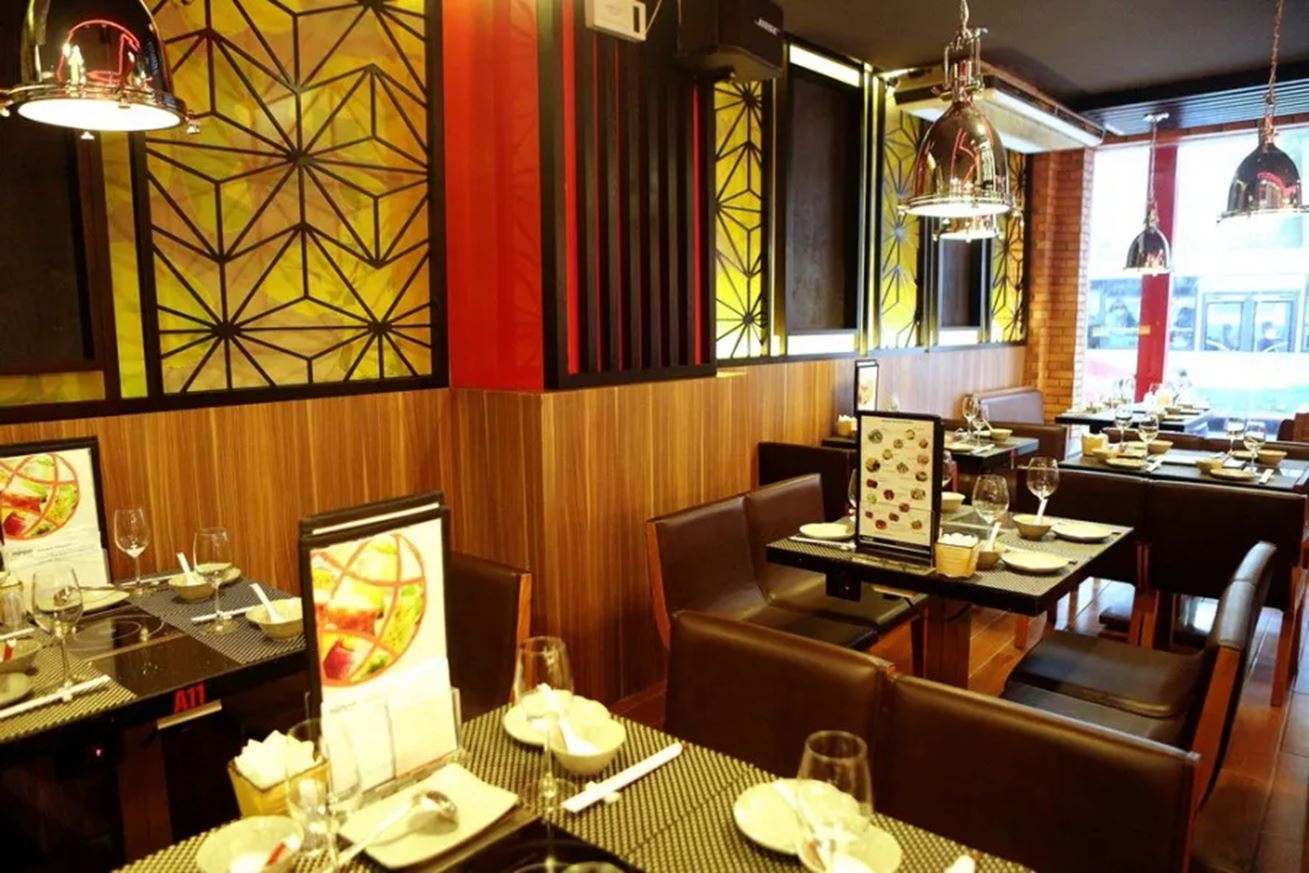 2. Kichi Kichi
Kichi Kichi, a chain of hot pot restaurants has long been a familiar destination for Saigonese people. The attraction of this place is the unique and modern conveyor belt hotpot, which is the Kaiten service style from Japan. In order for diners to have new taste experiences, the restaurant has a variety of hot pot broths such as mushroom hotpot, Thai tomyum hotpot, copper crab hotpot, Chuyen Xiao hot pot and peanut sate hotpot for those who like spicy food.
Address: 145 Phan Xich Long Street, Ward 7, Phu Nhuan, Ho Chi Minh City HCM
Hotline: +84 2873000214
Pricing: 259,000 - 299,000/person
Website: www.kichi.com.vn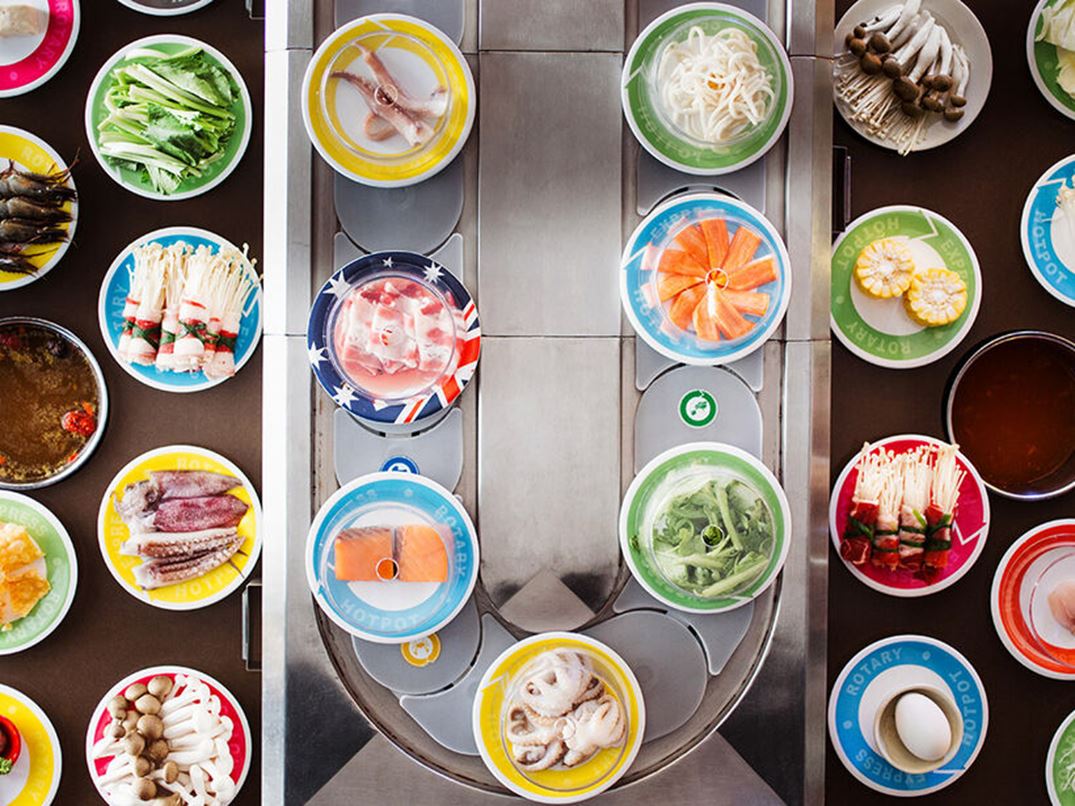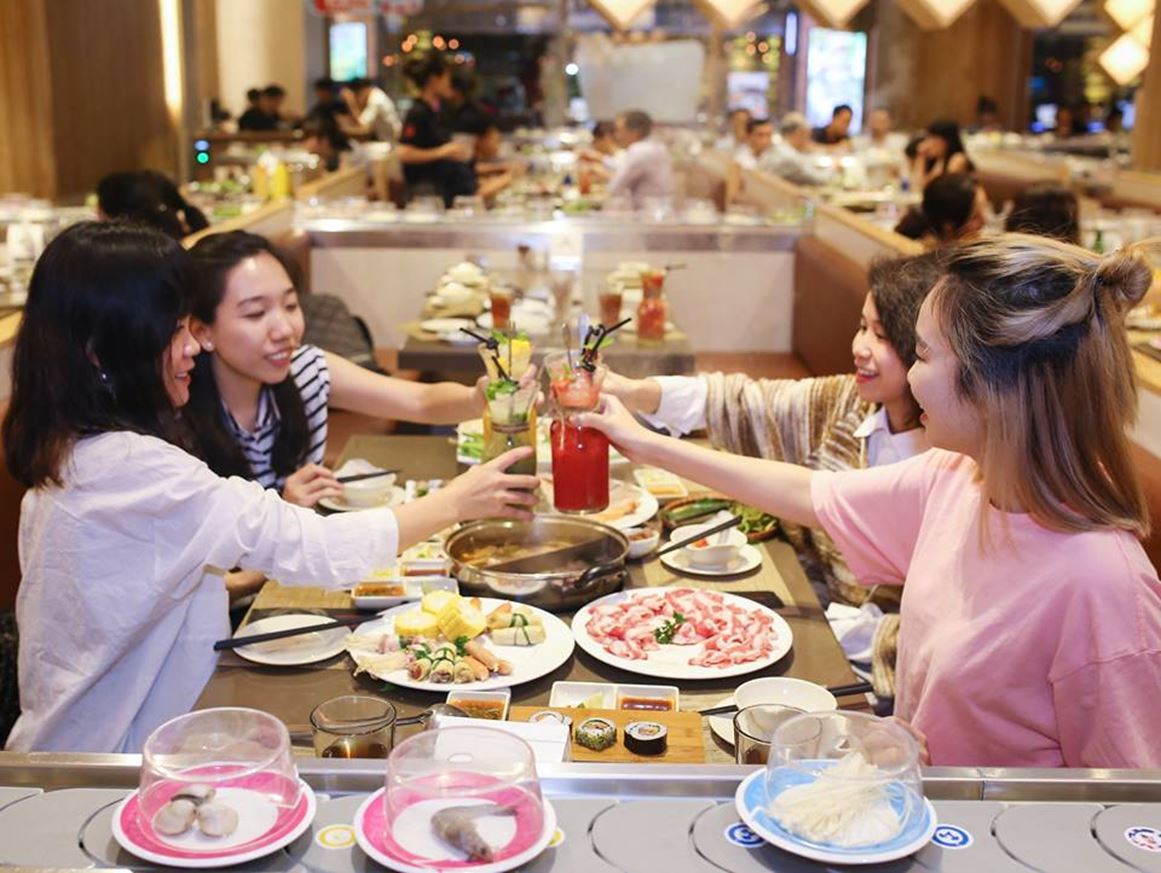 3. Hutong Hotpot
Known as a gourmet food paradise, Hutong is a testament to the pickiness and sophistication in the cuisine of Aromatic Harbour. Hutong has 9 flavors of soup and more than 150 dips. The taste of Hong Kong hot pot is rich with cardamom, dried chili, cinnamon, anise... will definitely make you fall in love from the first try. Those who love sweetness can choose collagen hotpot, mushroom hotpot, bone hotpot. Spicy food lovers can choose Sichuan hotpot, Tom Yum hot pot.
Hutong is famous for its motto of constantly innovating to bring you "zero-time" experiences, so that each of your hot pot parties is complete and unique.
Address: 347-349-351 Nguyen Trai, Nguyen Cu Trinh Ward, District 1, HCMC
Hotline: +84 2873006938
Pricing: 267,000 - 423,000/person
Website: www.hutong.com.vn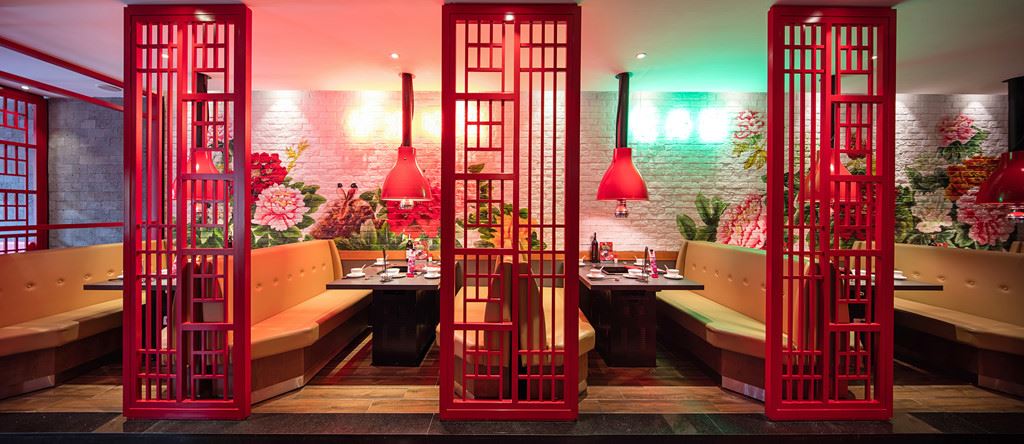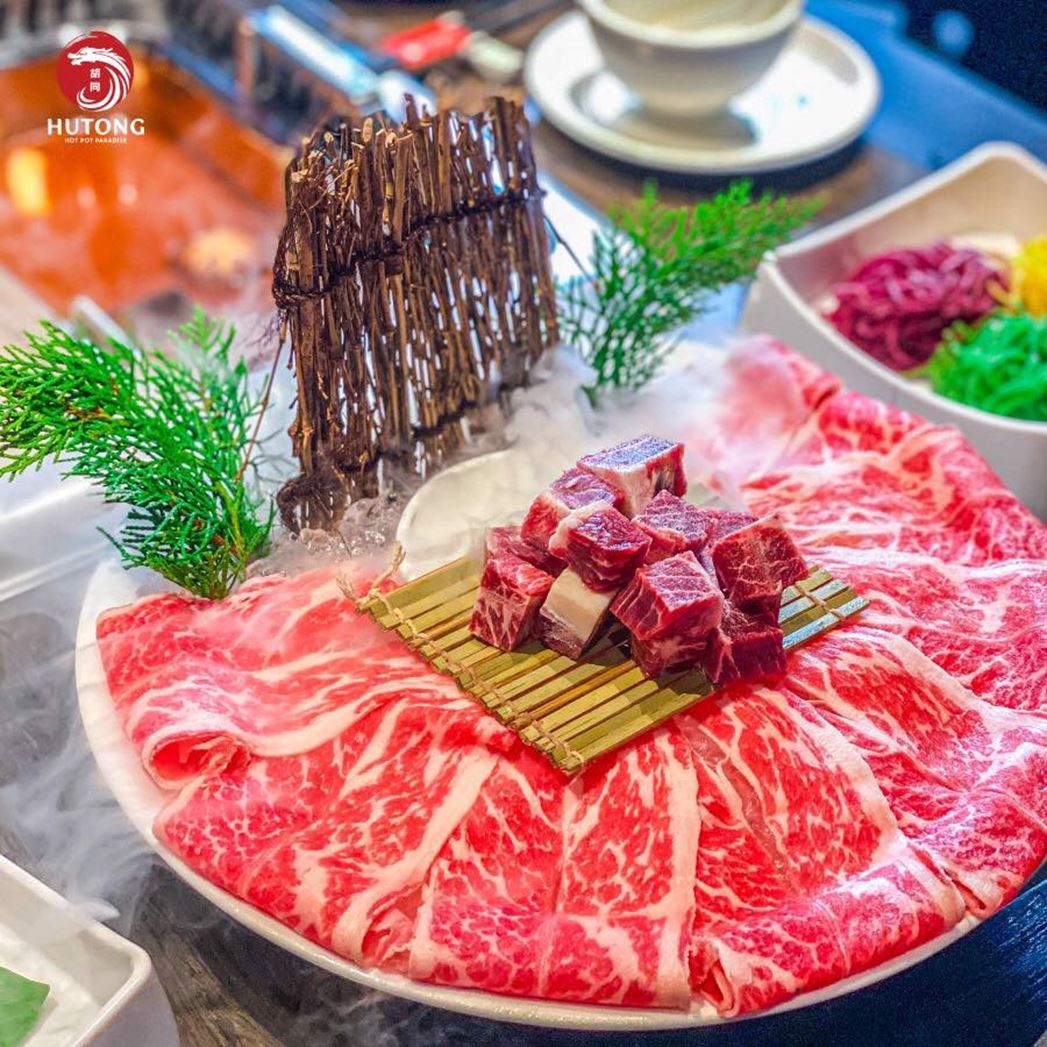 4. Manwah Hotpot
As one of the hotpot buffet restaurant chains ranked as the second most "luxurious" in Ho Chi Minh City. HCMC, Manwah has up to 5 delicious broths such as Taiwanese Mala hotpot, mushroom hotpot, Taipei hotpot, tomato hotpot and Thai hot pot. In addition, there are side dishes such as rice pot, pork ears, exotic blanched duck secretion - impressive accents imbued with traditional flavors. Here, you can unleash your unique dipping sauce creation in your own way. Gourmets who want to experience the quintessence of Taiwanese cuisine definitely cannot ignore Manwah Hotpot.
Address: 19 Cao Thang, Ward 2, District 3, HCMC HCM
Hotline: +84 2873007981
Pricing: 419.000 VND/pax
Website: www.manwah.com.vn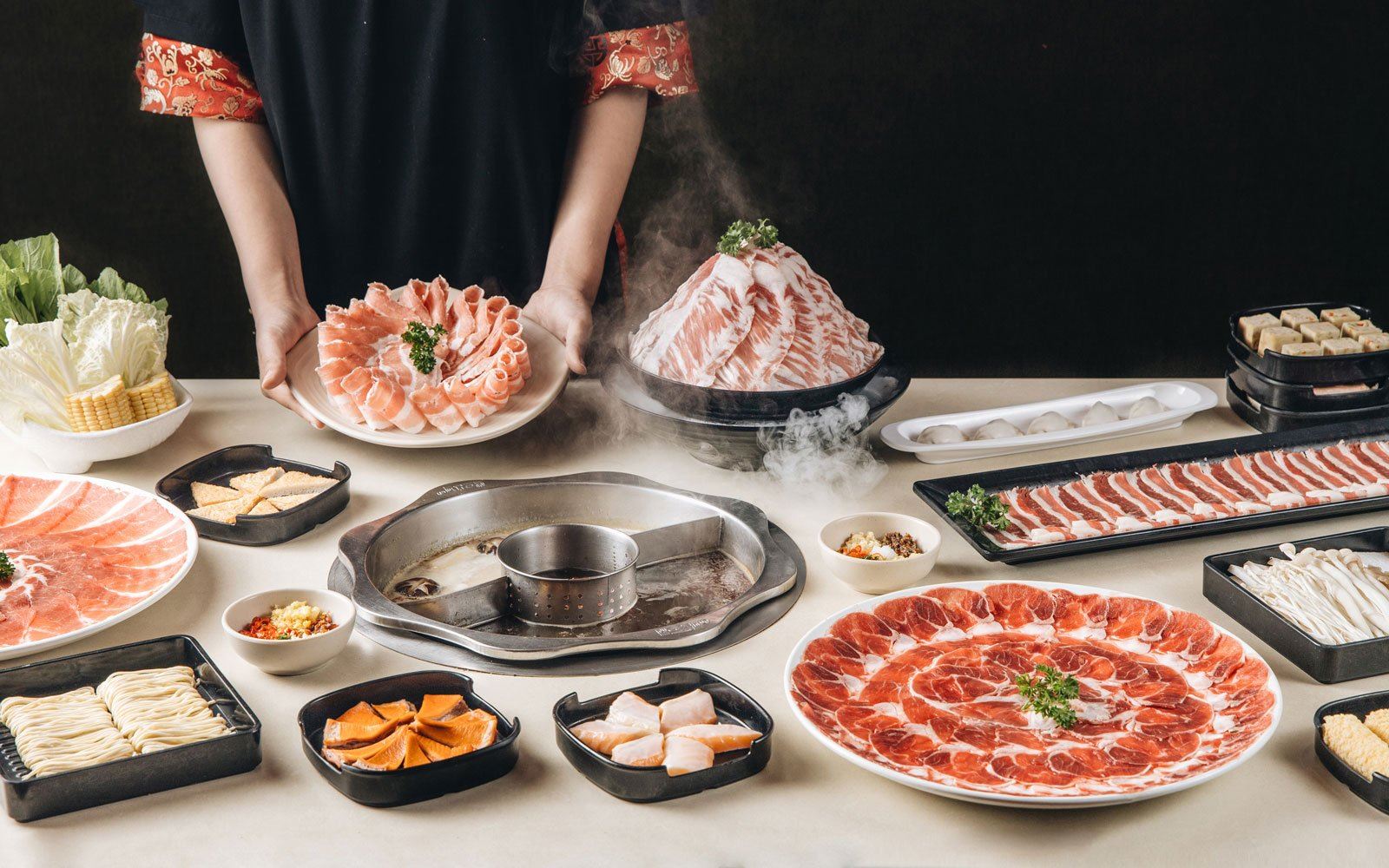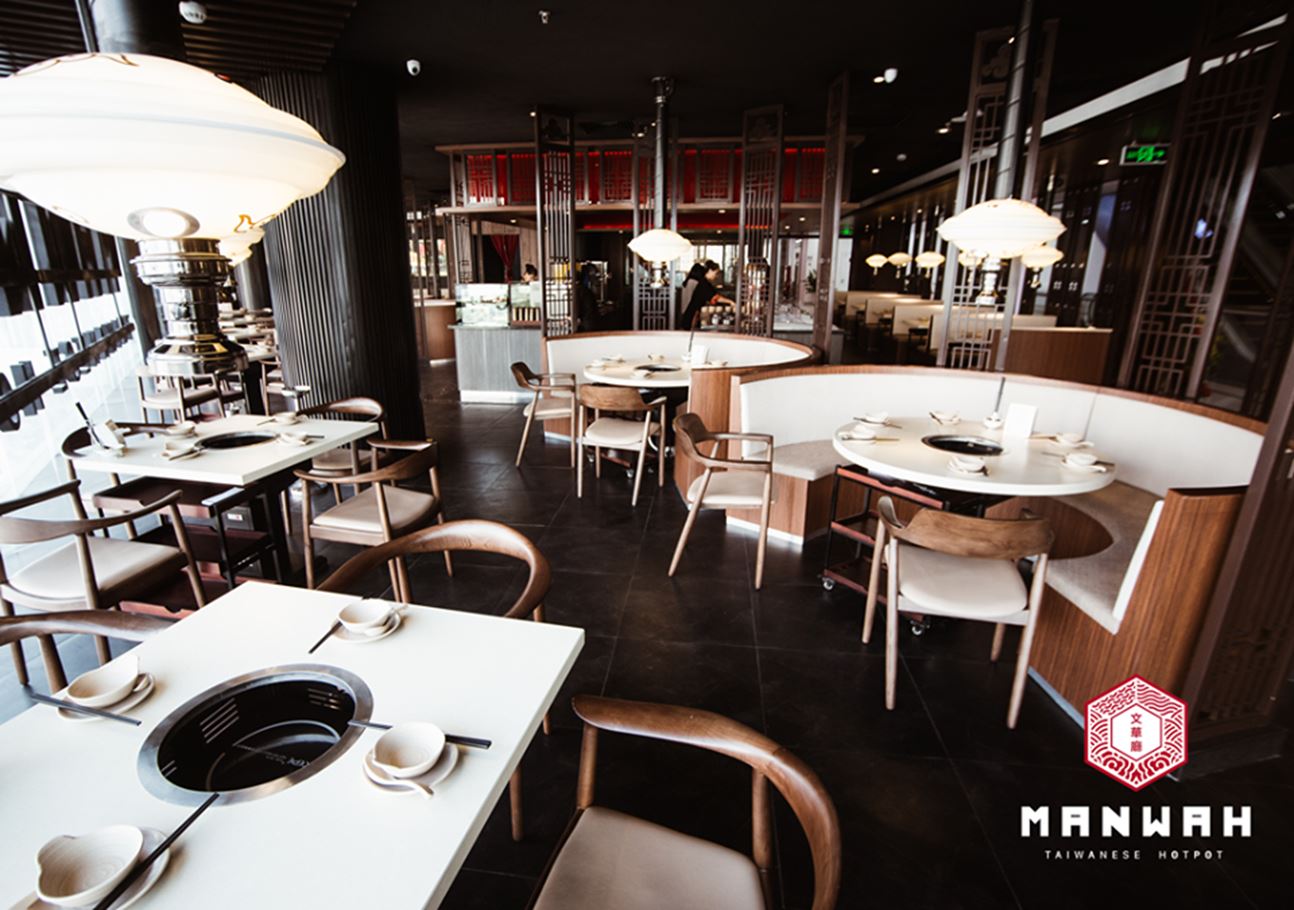 5. Haidilao Hotpot
Haidilao is one of the brands that has taken hot pot gourmets by storm around the world. Haidilao is imbued with Chinese cuisine with famous hot pot dishes such as Sichuan hot pot, mushroom hotpot, spicy hot pot ... The restaurant offers 2-compartment hot pots, up to 3 or 4 compartments so that diners can enjoy a variety of hot pot flavors at the same time.
What makes Haidilao a unique restaurant chain is its attitude to serve customers like god. In the meantime, you can do nails, shine shoes, enjoy coffee, snacks ... free. Here, you can also admire the extremely special noodle dance performance.
Address: 2 Hai Trieu, Ben Nghe, District 1, HCMC HCM
Hotline: +84 2822539156
Pricing: 500k/pax
Fanpage: www.fb.com/HaidilaoVietnam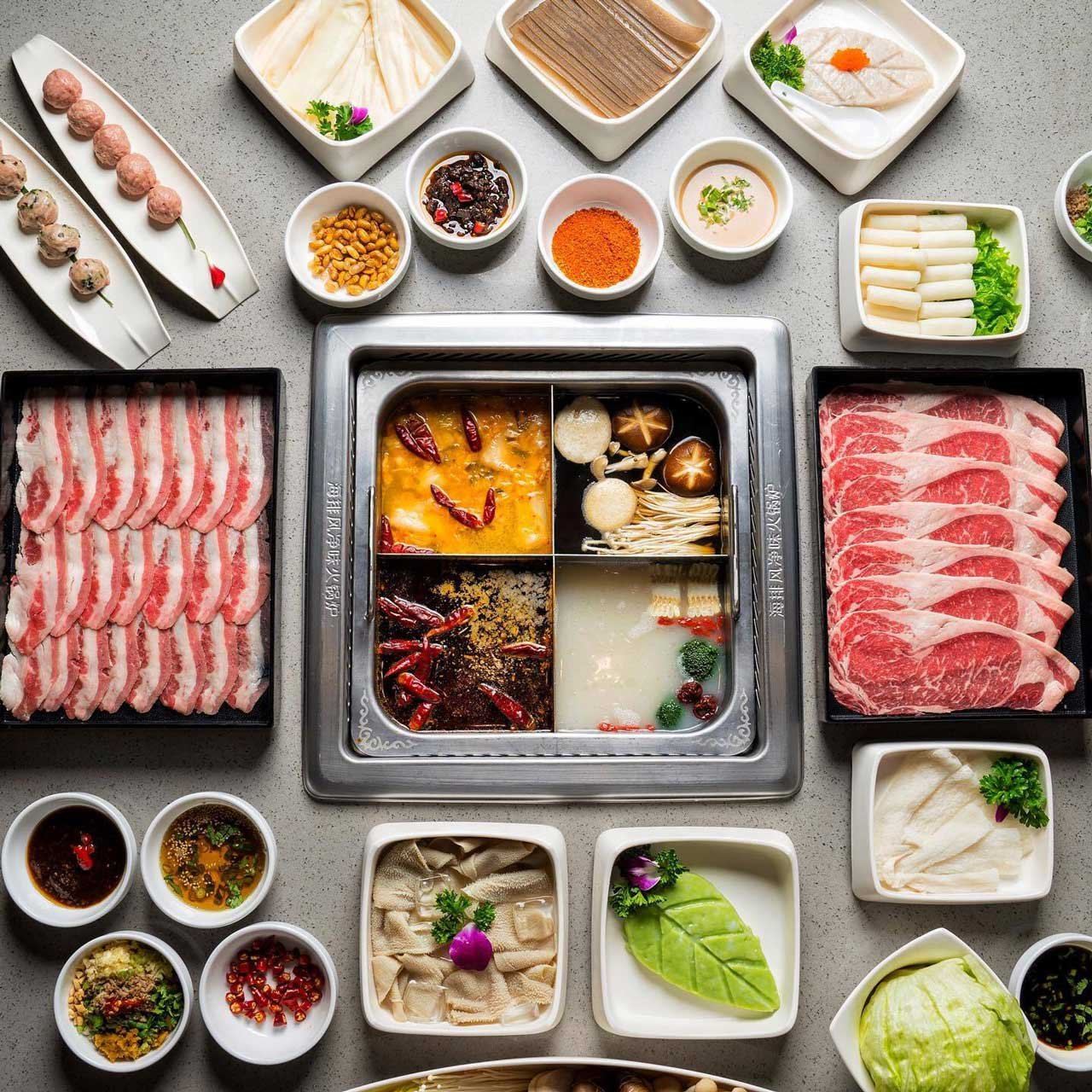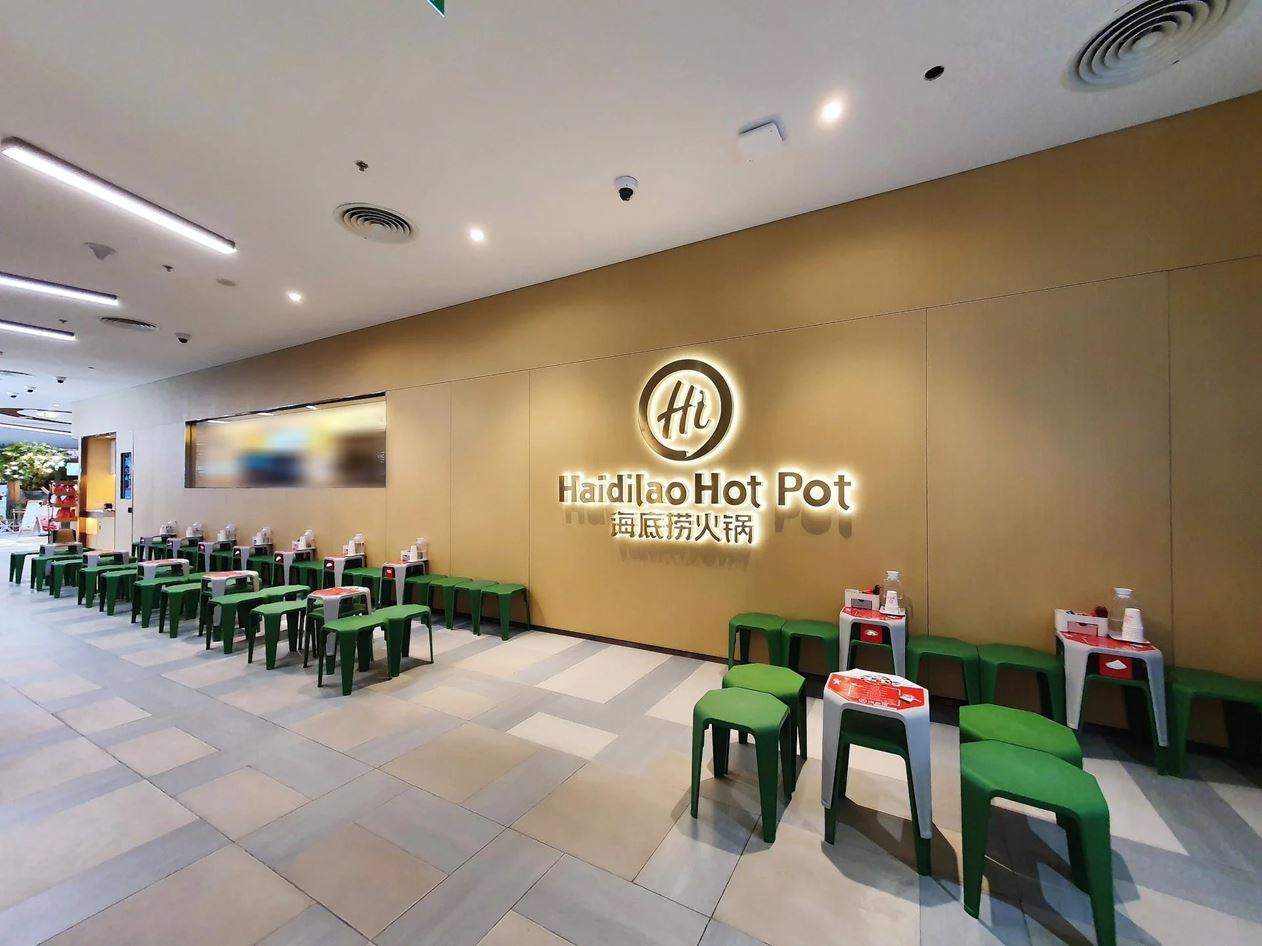 Writer: My Dieu