1. Church of the Chicken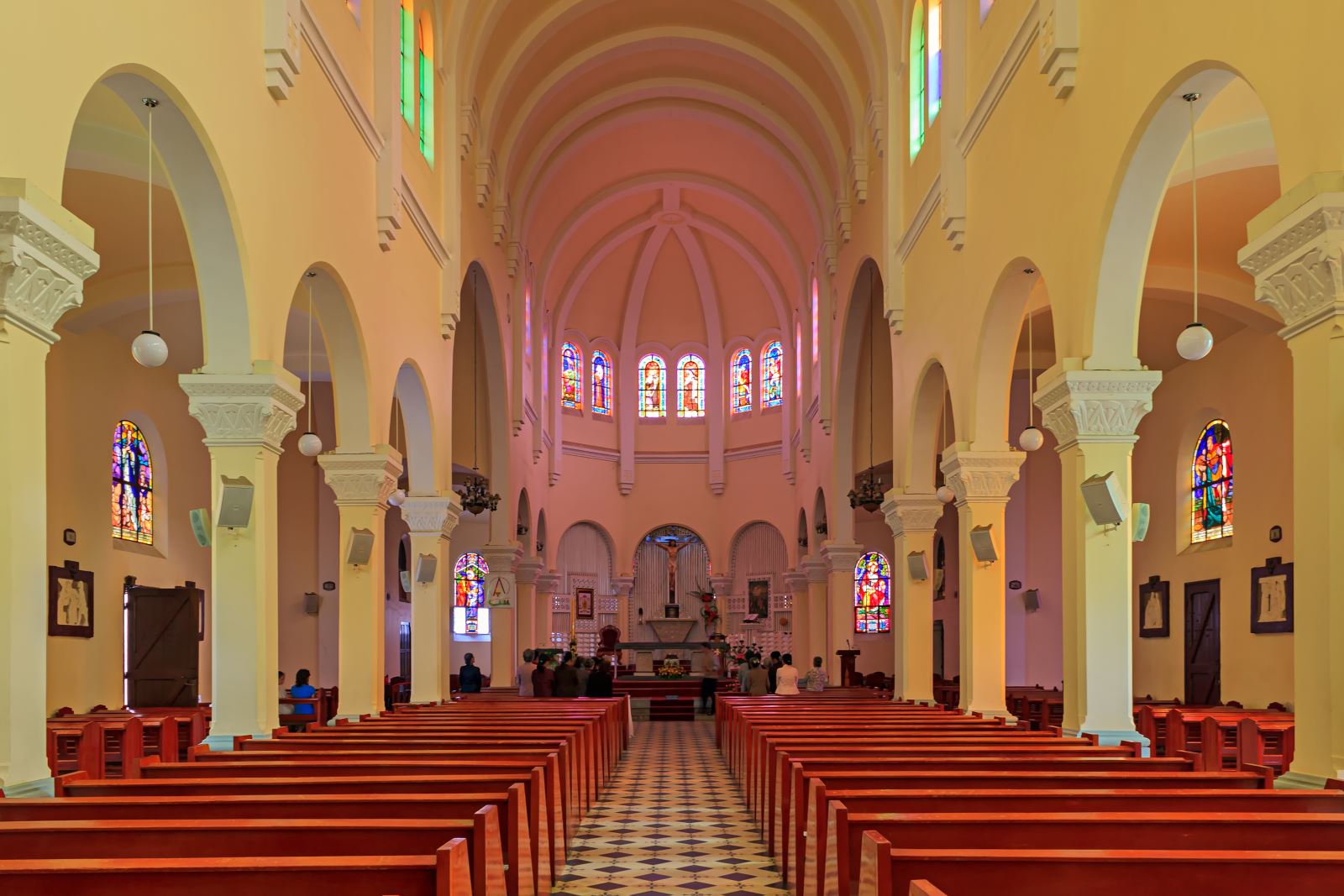 Con Ga Church is one of the oldest places in Dalat. The name "Chicken" comes from the architectural features of the church: At the top of the church is attached a chicken-shaped cross made of metal. Thereby, it is called the Church of the Chicken.
At Christmas, Con Ga Church in Da Lat is splendidly decorated with Christmas trees and colorful lights, giving you a warm space under the 20-degree cold here. Here, you will feel the peace of the misty city at night and experience the sacred ritual of praying for blessings and peace on the upcoming Christmas Eve.
Address: 15 Tran Phu Street, Ward 3, Da Lat City, Lam Dong.
2. Domaine De Marie Church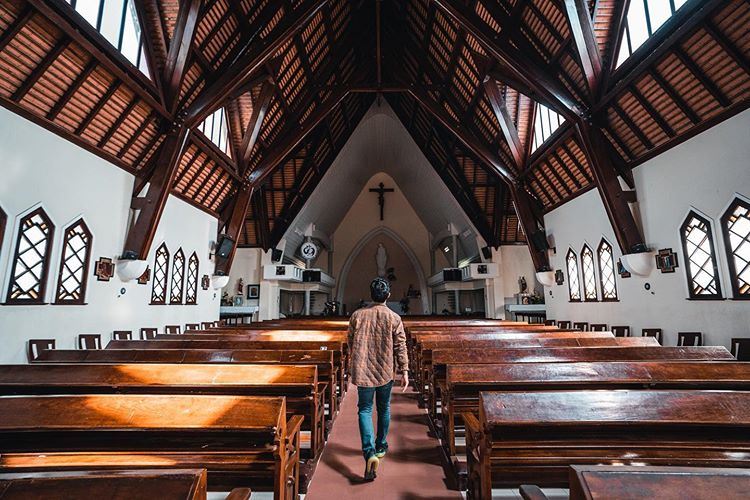 Domaine De Marie is one of the four most beautiful churches in Da Lat and an ideal place to spend Christmas. This church is located on the windy Mai Anh hill, about 1km from the center of Da Lat City. Therefore, this place is also known as Mai Anh church or Vincent Son church - the residence of Catholic nuns.
Domaine De Marie is designed with European neoclassical style, is a check-in point not to be missed in Dalat. This is a large architectural complex built from 1940 - 1943 in the architectural style of the 17th century French.
The architecture of this place is a combination of Western art with French church architecture at the end of the 17th century and typical Rong house style - stilt house architecture of the Highlanders. In particular, pink tiles make this architecture more prominent and brilliant.
Here, you can check-in with the distant mountain street scenery at the corner of the church's balcony by the church with sweeping views of the city. To better suit the Christmas atmosphere, brightly colored costumes, hot tones such as red, pink, orange will be ideal suggestions when visiting here.
Address: Ngo Quyen, Da Lat City, Lam Dong.
3. Cam Ly Church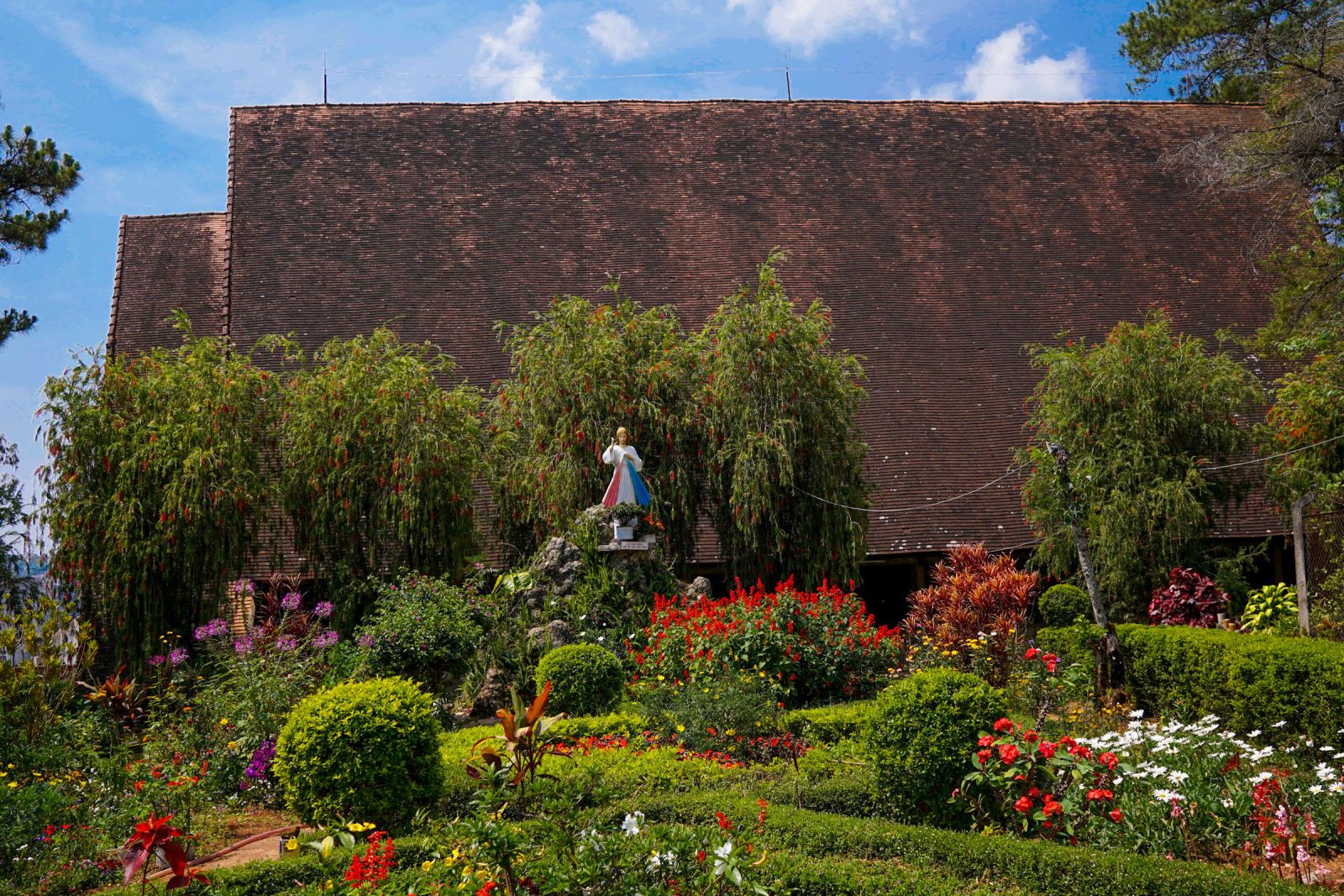 Located right next to the famous stream in Dalat, Cam Ly Church, also known as Son Cuc Church, is one of 100 church structures built by the French in Da Lat from 1959-1967.
The church was proposed by Father Boutary, a Frenchman, with a very unique architecture, dedicated to ethnic minorities here. The spacious roofs of the Central Highlands combined with Western architecture have brought extremely special nuances, attracting many visitors to this place.
A special feature is that the front of Cam Ly Church stands out with images of tigers and phoenixes, symbolizing strength, wisdom, resilience and indomitability. The square, triangular stained glass windows take in natural light and decorative patterns bold national identity here... All of that blends, creates mystery and meaning.
Thereby, if you like a new style, you can visit and take pictures at Cam Ly Church this Christmas.
Address: Nguyen Khuyen Street, Ward 5, Da Lat City, Lam Dong.
4. Tung Lam Church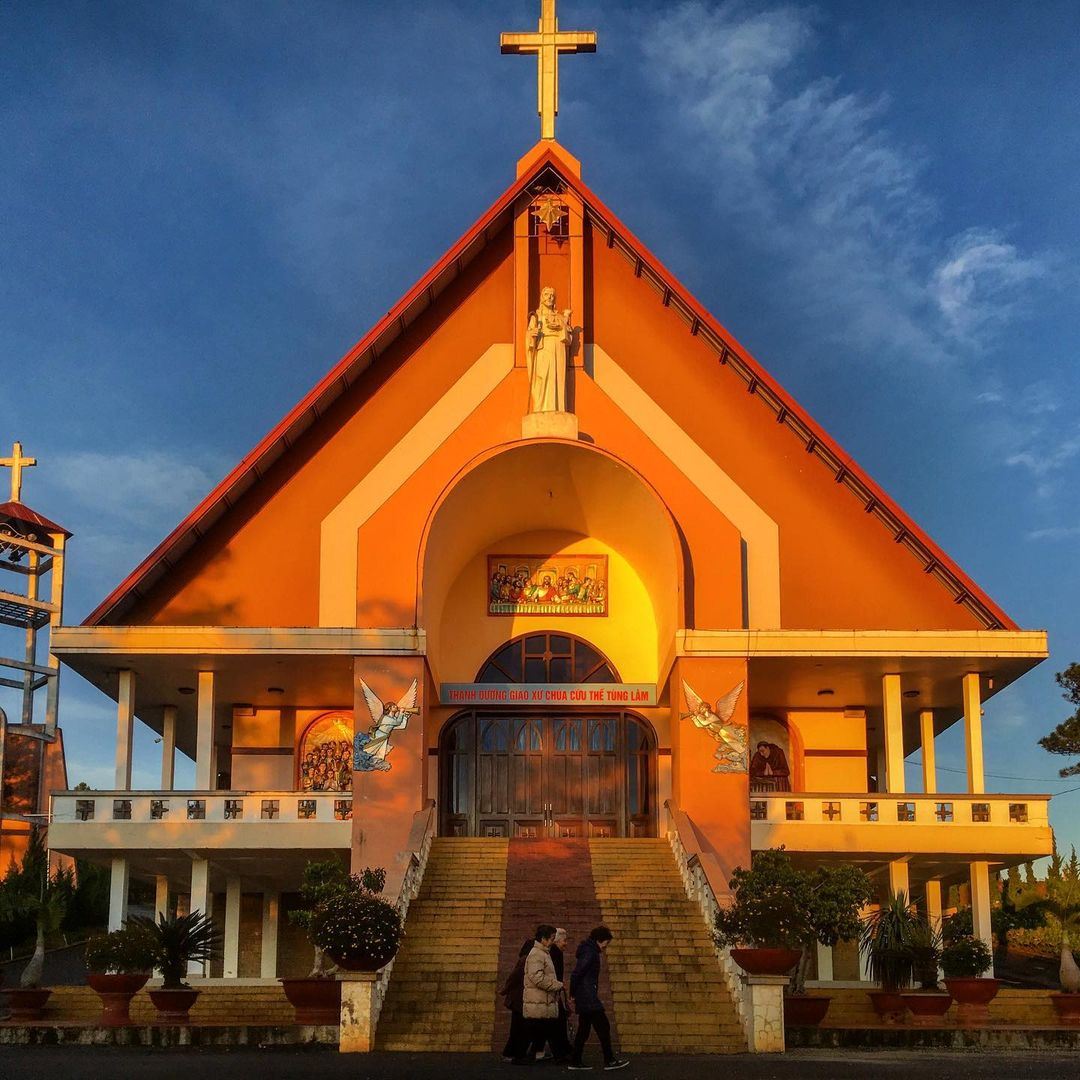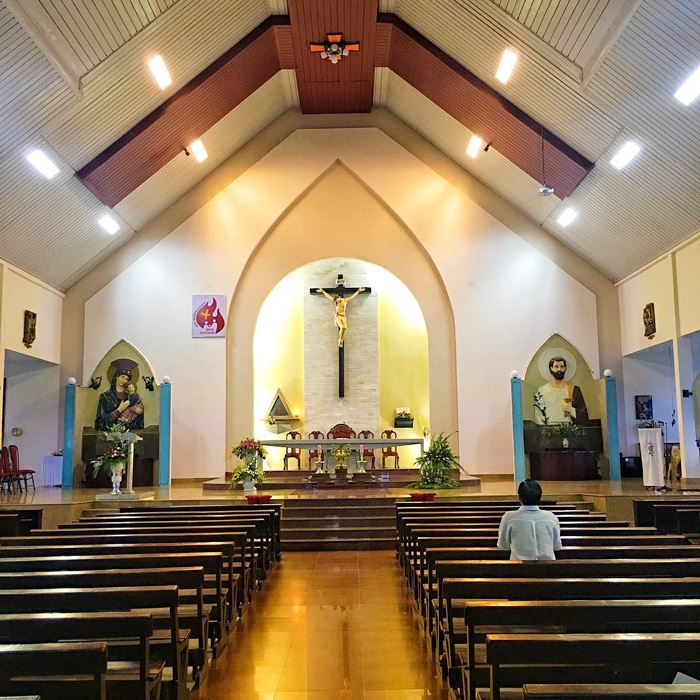 Located to the north of Da Lat city and at kilometer 7 on the road to Suoi Vang - a parish belonging to the Redemptorist Order of Vietnam.
Tung Lam Church stands out with a large campus, located on a high mound, many green trees, is a great promenade for Christmas Eve. This church possesses a minimalist, angular design but exudes a ghostly and mysterious look.
Also immersed in the exciting atmosphere of Christmas Eve, this will be a place to hold hands with loved ones to experience romantic and peaceful moments... Surely you will have extremely memorable moments when coming to this place.
Address: Soviet Nghe Tinh, Da Lat City, Lam Dong.
5. The Church of Birth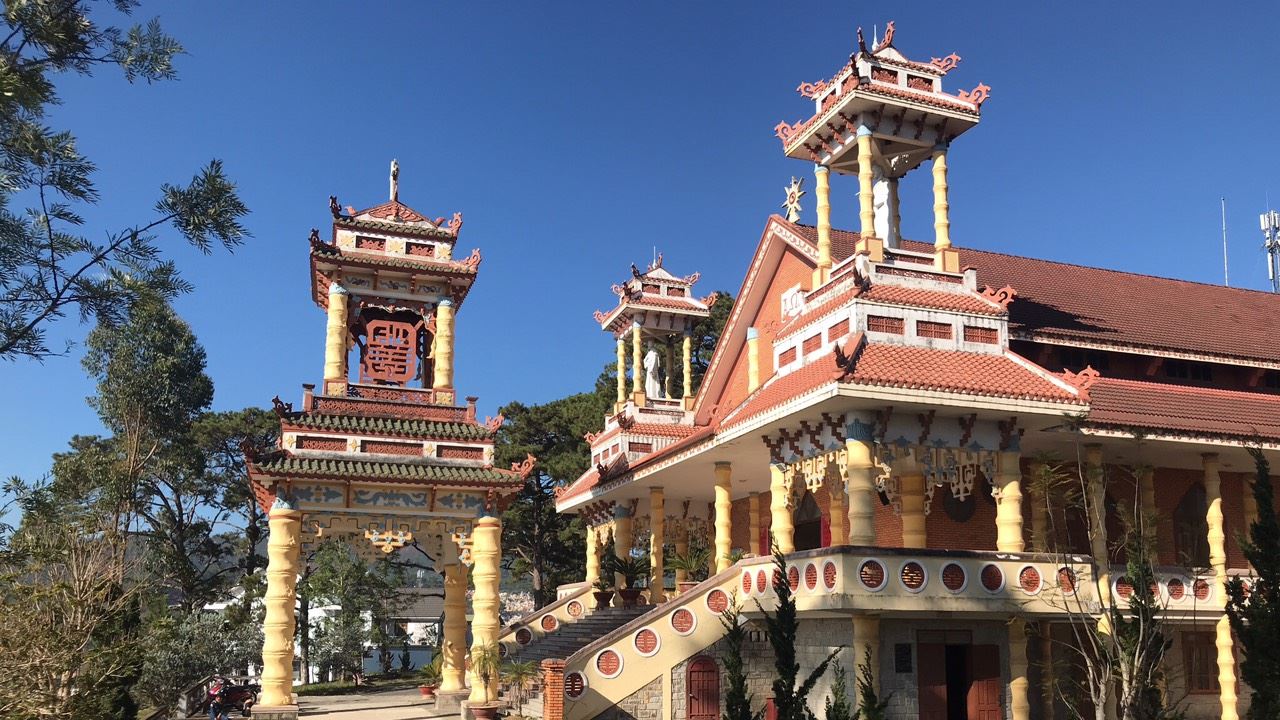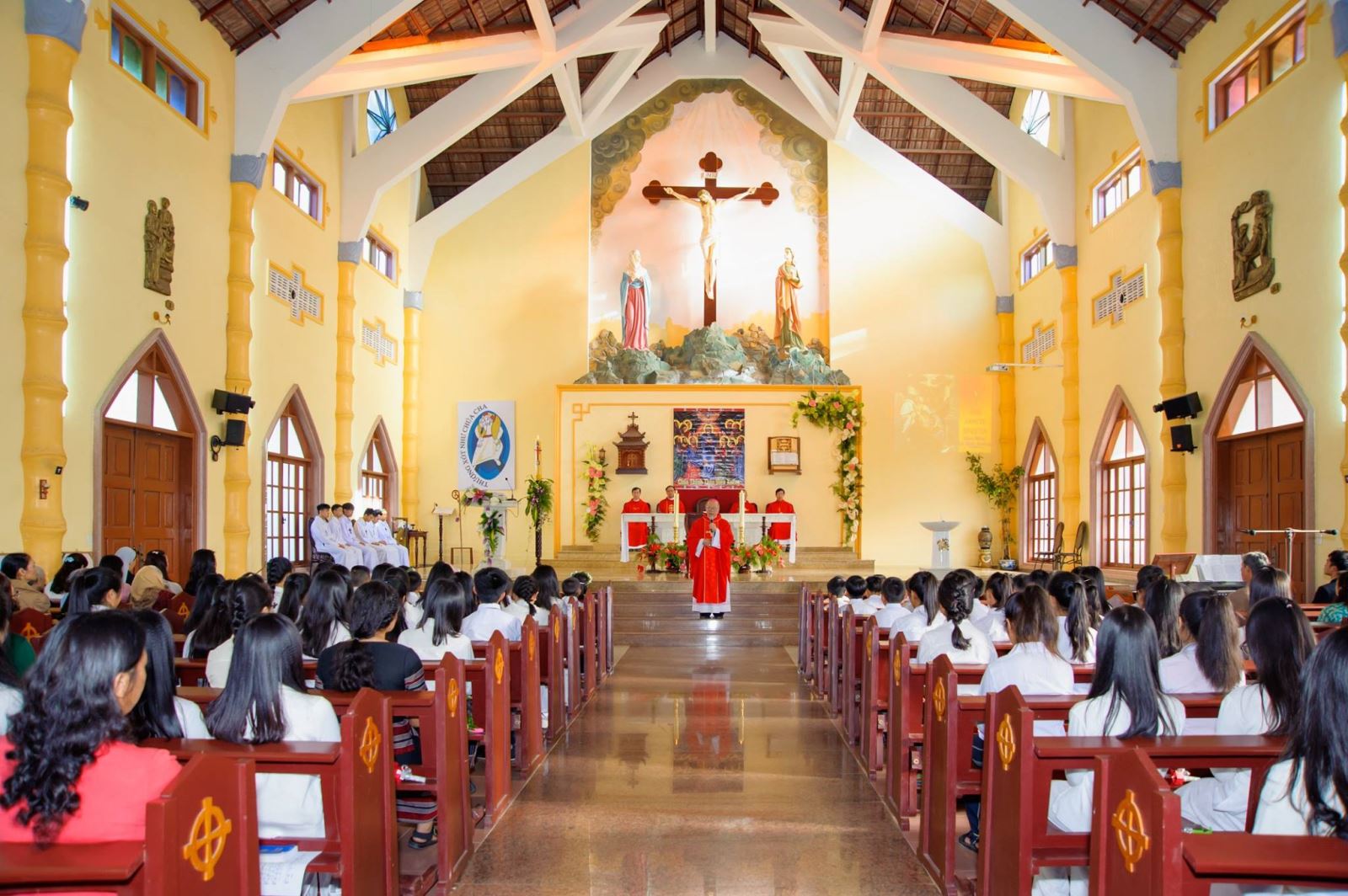 Du Sinh Church is the oldest church in Dalat. Surely many people wonder every time they mention its name, according to the transliteration of Father Buu Nur, the founder of the parish, Du Sinh means Jusse. However, there are also people who think that "Du Born" refers to the origin of the inhabitants here, because they are like nomads, do not live in one place. Some say that Traveller refers to the followers of Christ about the pilgrimage on earth.
Du Sinh Church is nestled on a hill on the road of Huyen Tran Princess. This ancient church was built by Father Thien Phong Buu Nuu from 1955 until Christmas in 1957 when it was inaugurated, especially the bell tower was completed in 1962.
With the last days of the year, Du Sinh Church has also changed its new colors to welcome the big holiday and most importantly, Christmas. Come here. You can not only admire the unique architecture but also enjoy the special Christmas atmosphere mixed with typical Asian and European features.
Address: No. 12B Huyen Tran Cong Princess Street, Da Lat City
6. Marian Church of Da Lat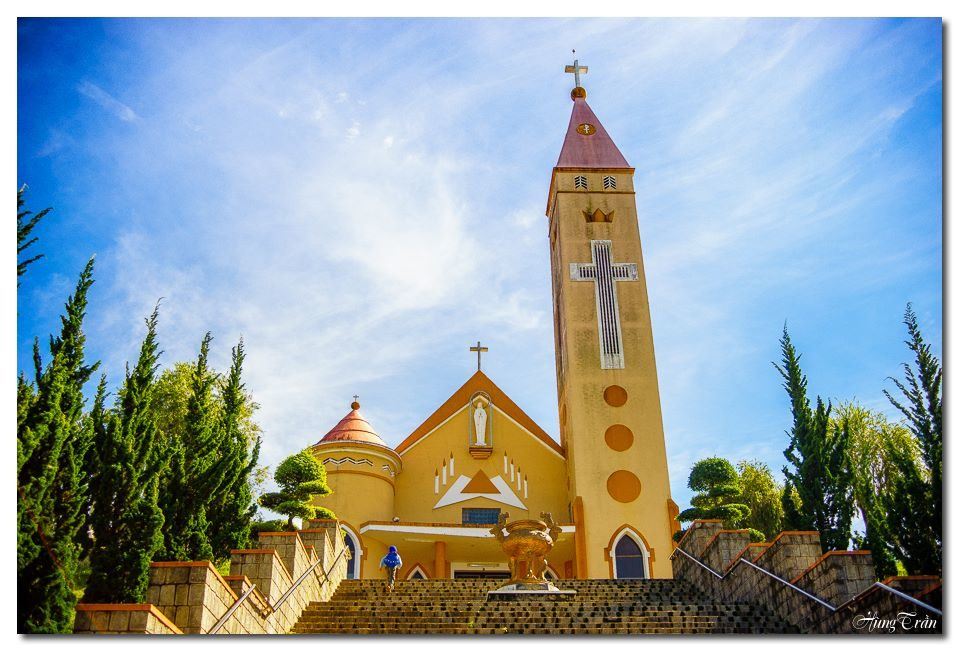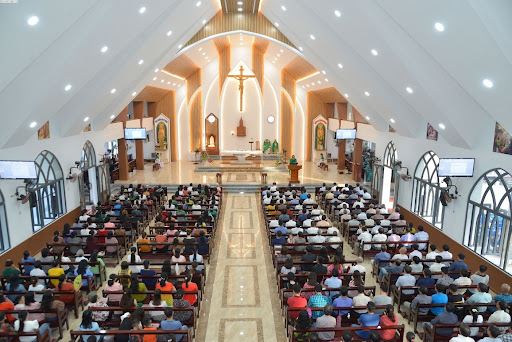 Located on Saint Mary Street in Da Lat City, Saint Mary Church of Da Lat was inaugurated in the spring of 1964, under the title of Mother Immaculate The story behind the construction and development process has become a prominent place for this Christmas season when coming to Dalat.
The architecture is simple, not too fussy, not possessing complex decorative details, the Church of St. Mary of Da Lat is marked with light pink colors, bringing a fresh feeling, with the highlight of the soaring bell tower. From there, creating a church building with a distinct charm. Therefore, many people when visiting this place are always immersed in the impressive "check-in" corners.
Address: 89 Holy Mother Street, Ward 7, Da Lat City, Lam Dong
Writer: Hieu Nguyen
Photo: Internet