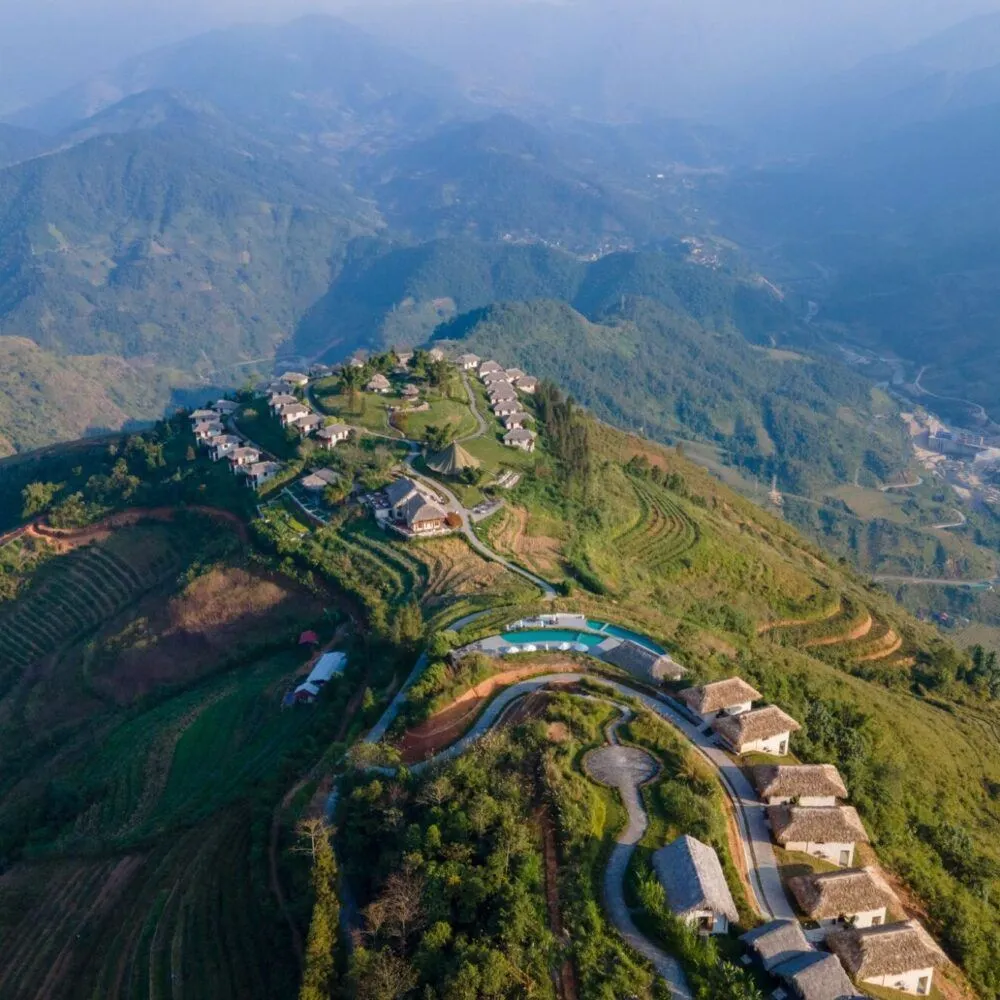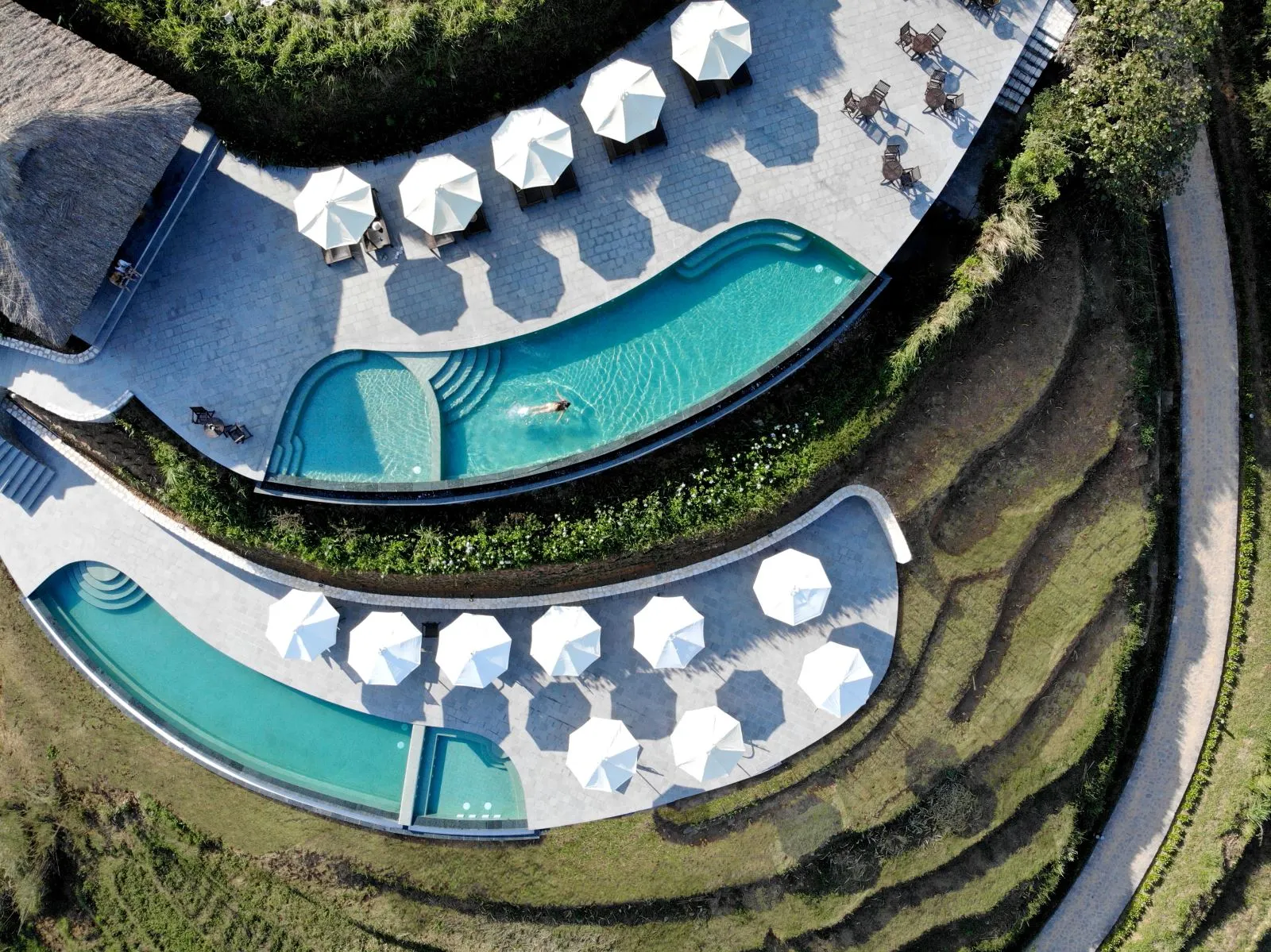 I came to Sapa exactly 20 years ago. A different Sapa is now. Still and dim in the fog. When walking on Cau May Street, you can easily touch the clouds, the clouds threaded through your hair and the afternoon blue smoke rising gently from a kitchen not far away, creating a beautiful picture that is difficult to find. Sapa is different now. Noisy, bustling, dusty, crowded and cramped with towering and modern hotels.
So for a long time, when I go to Sapa, I always look for places far from the center to hope to find the old feeling. I first went to Topas Ecolodge Sapa in early winter, a place 18km southeast of central Sapa. With an area of 4 hectares located in Hoang Lien Son National Park, overlooking both Muong Hoa and Muong Bo valleys, the resort has been in operation since 2003. Topas boasts 360-degree views on a hilltop, surrounded by pristine mountains and beautiful terraced valleys. The Danish investor has brought minimalist Scandinavian design style to the resort.
Topas Ecolodge's 41 detached bungalows are built from local white granite, wooden furnishings that give the rooms a warm rustic yet luxurious touch. All have private balconies overlooking beautiful natural surroundings. The design is minimalist, so the rooms do not have TV, Wi-Fi for you to immerse yourself in the relaxing experience among nature without technology.
29 Premium Executive Bungalow is built on 1-storey bungalows while 4 Executive Bungalow Suites are designed for 2 floors and can connect these 2 types of rooms through a lovely and self-contained small garden for families or groups of friends.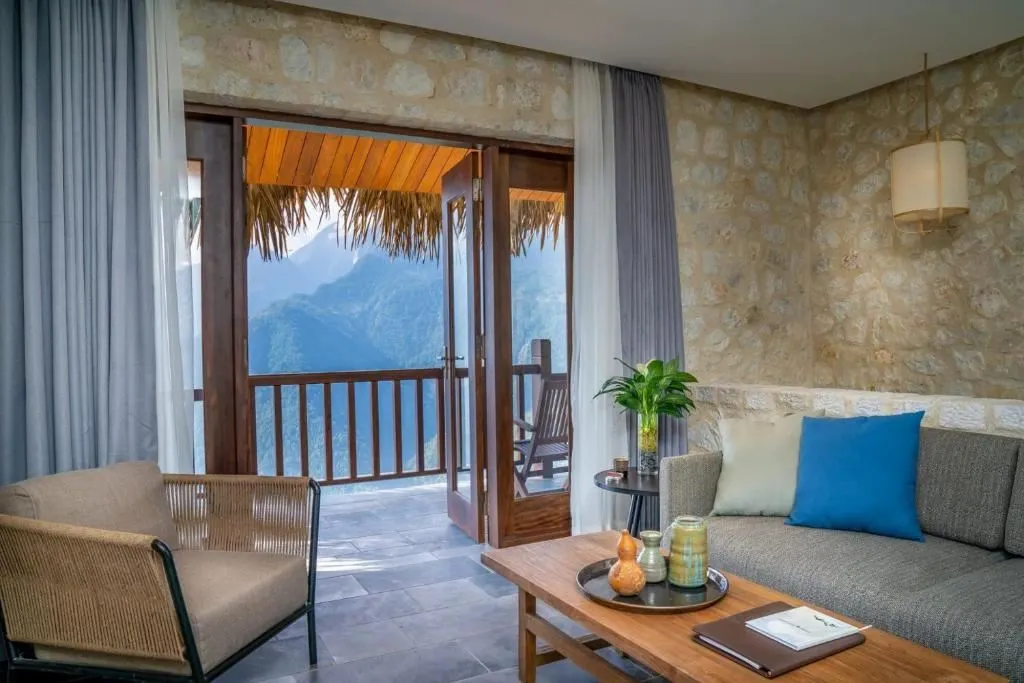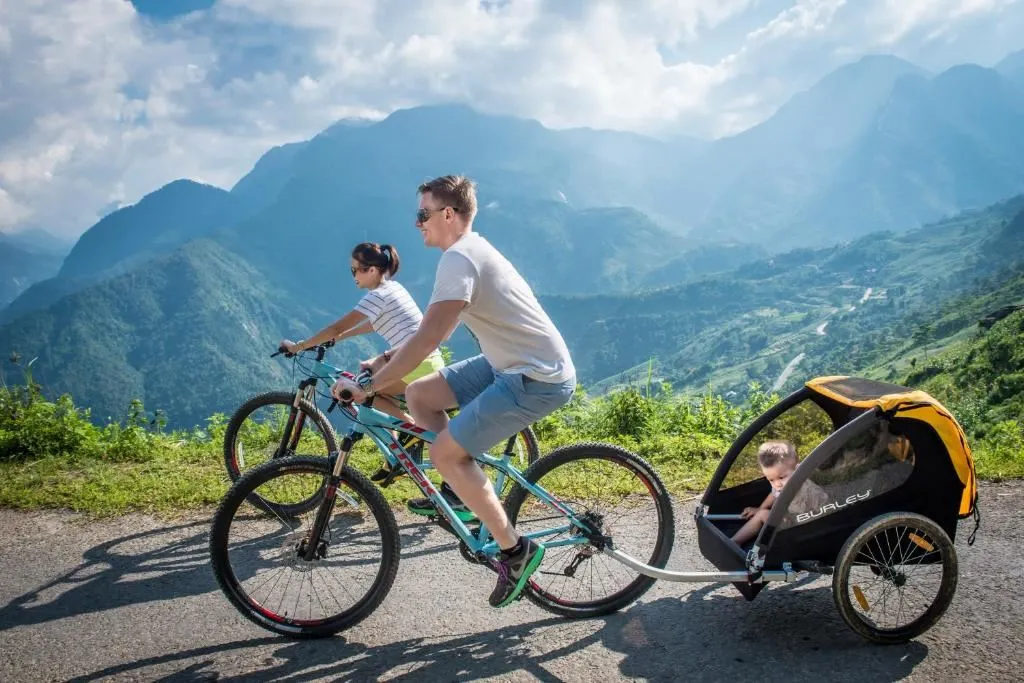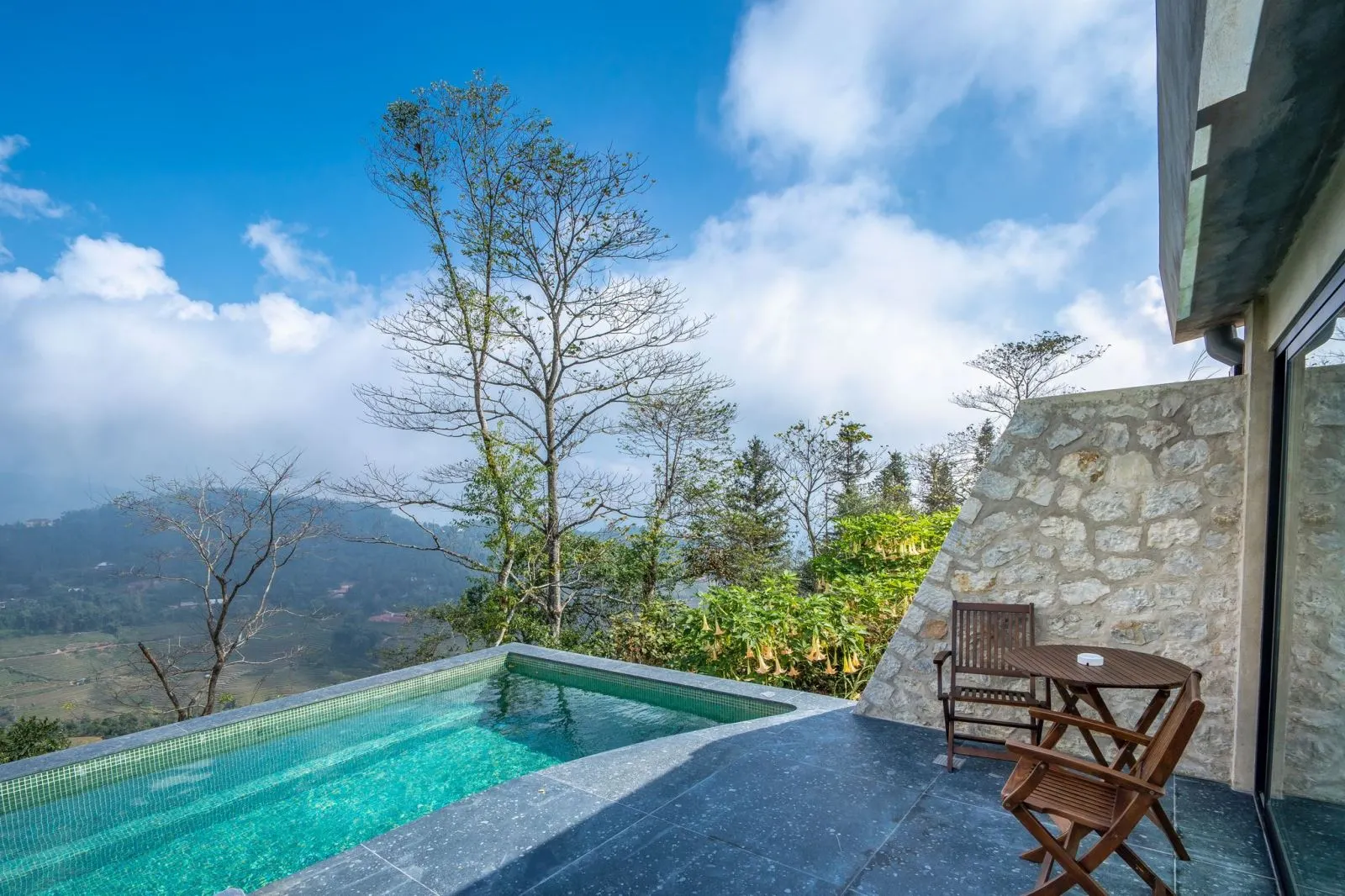 The latest 8 Bungalows Deluxe Suites built can be connected through connecting doors, arranged through a tunnel. The bungalows are built with modern green technology, floors with underground air pumps, each unit has 1 underground pump. Complex waste management systems are designed to have the lowest impact on the surrounding environment.
Pool Villas with private swimming pools are under construction and restaurants with 360-degree views. The new outdoor cinema and children's play area will come into operation in Q2 2022.
The strongest impression of Topas at first is a spacious space that is not blocked by anything, views of pristine mountain ranges and beautiful terraces.
The two best times of the year to visit Sapa are during the pouring water season (May 5) and the ripe rice season (May 9). I went back to Topas Ecolodge with my friends one day in May, when there were already 2 infinity pools. A swimming pool for families and children under 12 years old at the bottom, the upper pool for adults. The swimming pool is one of the best relaxation and sightseeing spots here. Soaking in the cool blue water, sipping a cocktail, looking down at the golden rice terraces or the room looking out into the distance surrounded by green mountains will bring you a feeling of great relaxation.
I wanted to see what a different Topas was at the best time of the year so I kept coming back here in September. Not far away, you can see the Red Dao people harvesting rice right in the resort. If desired, you can participate in harvesting with them.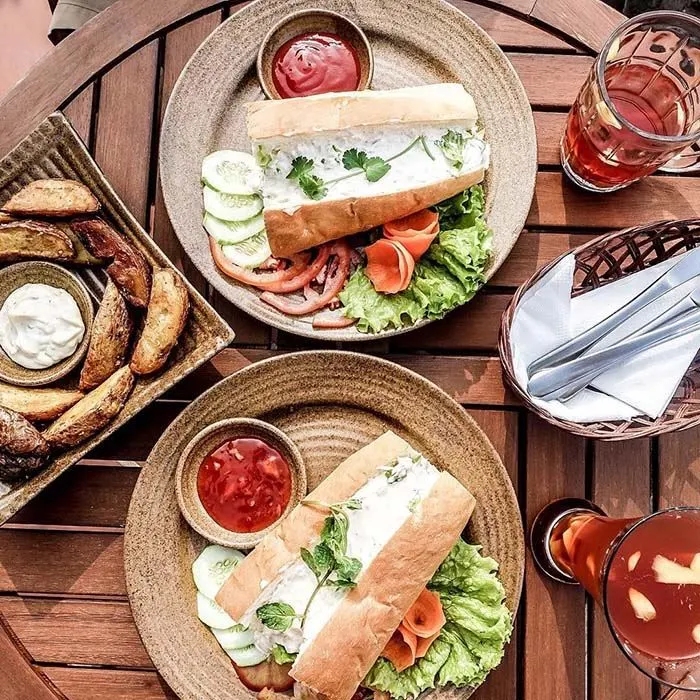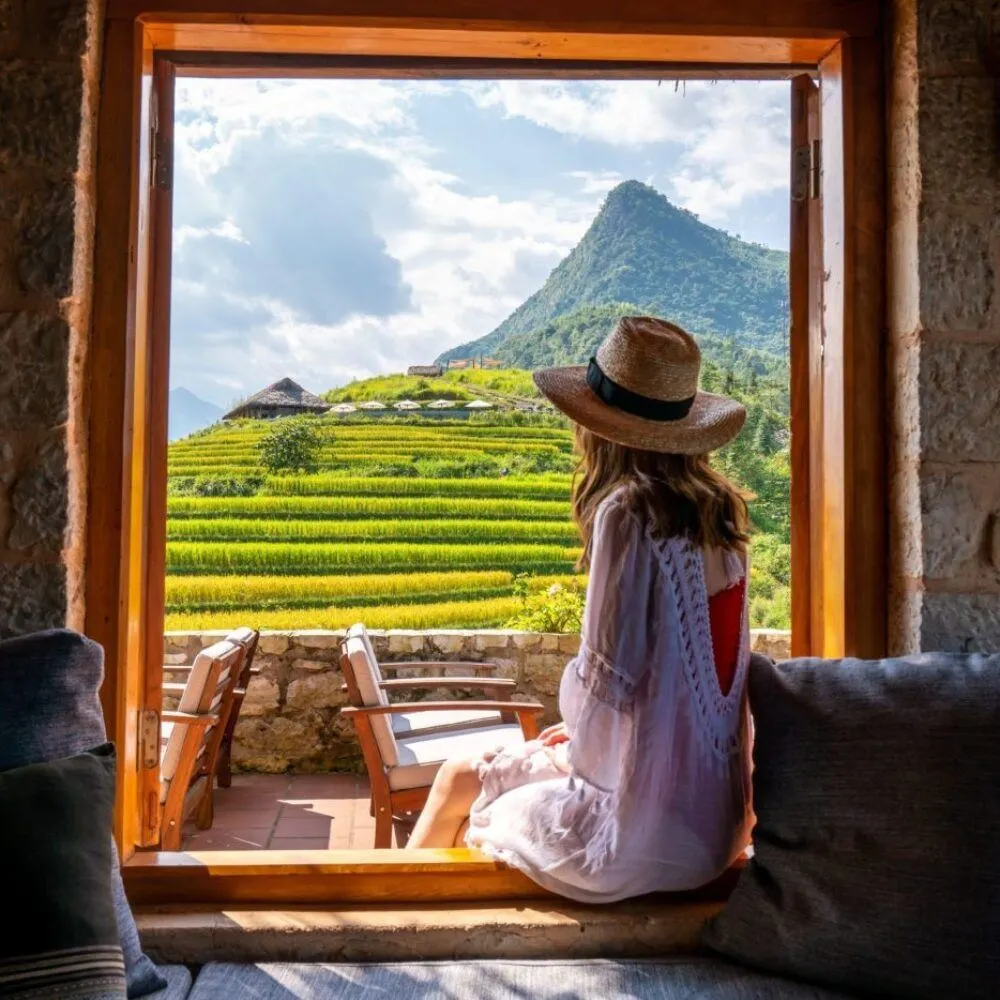 An interesting thing is that all service staff here are hired and trained from the surrounding ethnic minority community in the area which are Tay, Red Dao, Hmong, Day ... Topas Ecolodge Sapa places special emphasis on its commitment to the community such as promoting local education, sharing resources, profits, and paying special attention to the environment. All glass bottles after use are put into the glass crusher into sand, then used again to build new bungalows.
You should stay a minimum of 2 nights to be able to fully enjoy the wonderful atmosphere here. If you prefer to exercise, you can choose short walks around the resort. Better if you walk and explore Nam Cang village which is 8km away and walk about 3.5 hours. You'll find a lovely bungalow adjacent to the stream, with water flowing year-round throughout the month, the Topas Riverside Lodge. This is another part of Topas in Sapa.
You can take a lunch break here and return to Topas Ecolodge in the afternoon. Sitting on the veranda, watching village children bathing in the stream, wading in the cool water or meditating by the rocks by the stream are all wonderful.
The days at Topas Ecolodge were slow days. I will come to Topas Ecolodge again when I want to rediscover the feeling of the original Sapa.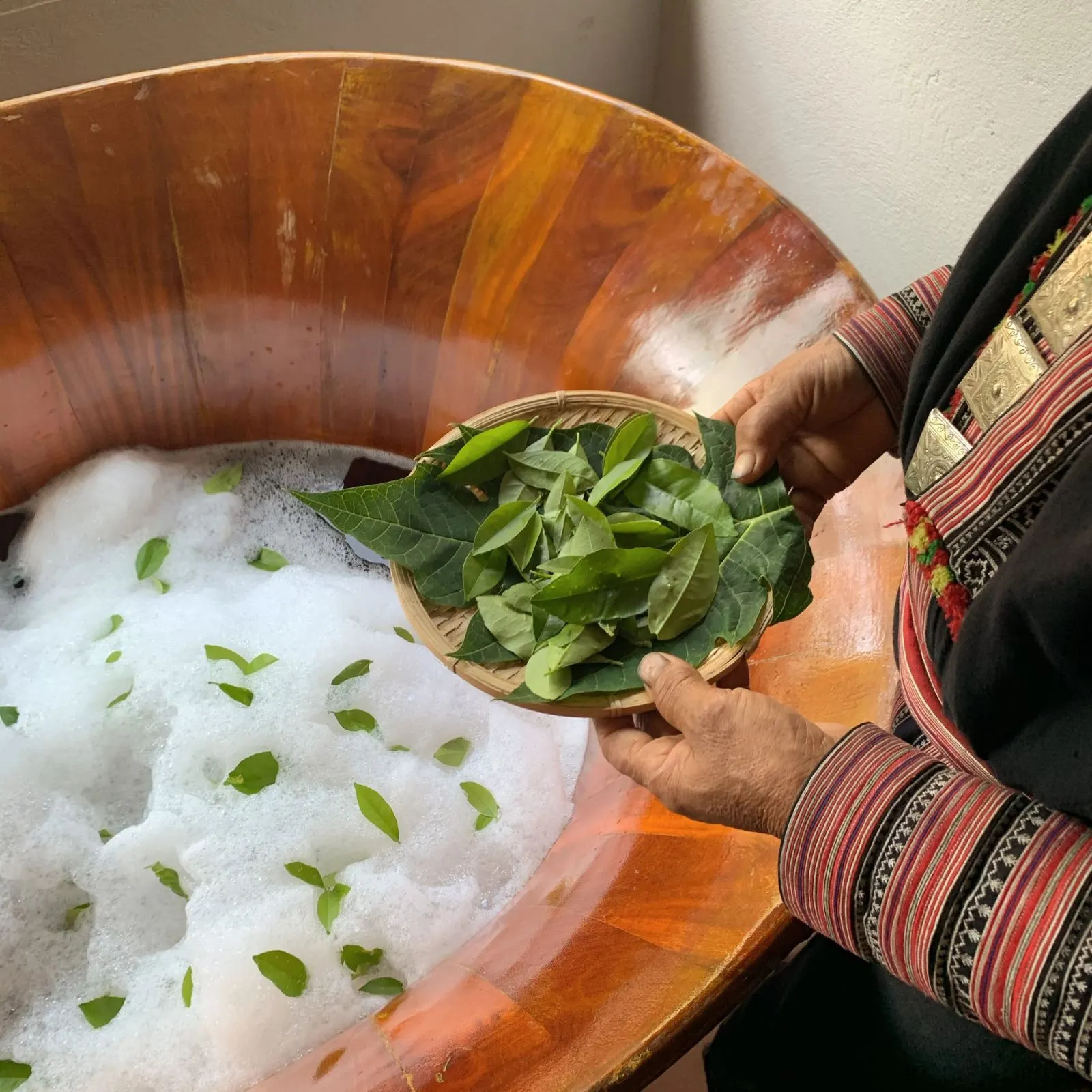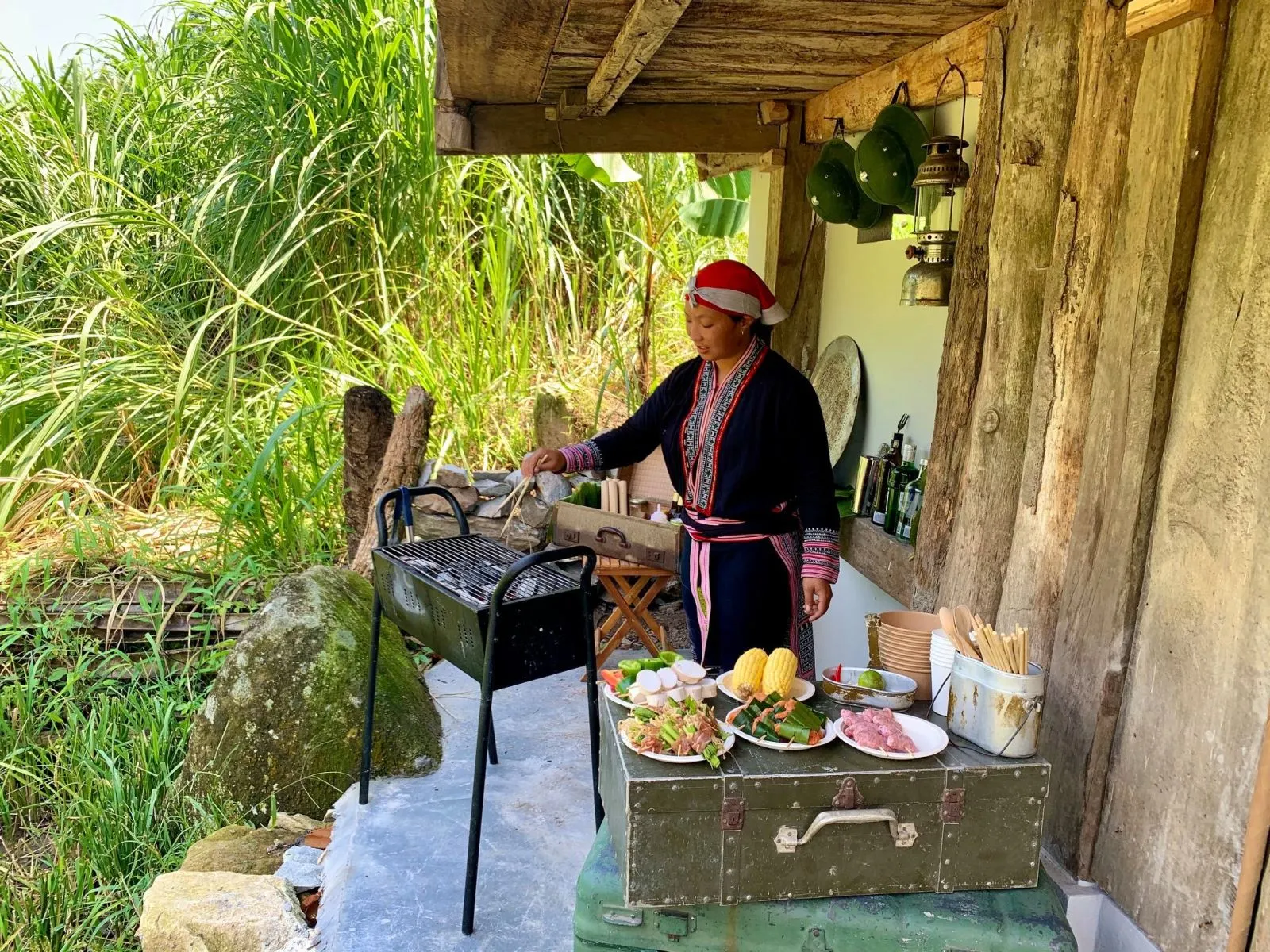 Topas Ecolodge Sapa Resort
Address: Ban Lech Village, Thanh Binh Commune, Sapa District, Lao Cai Province.
Price range: From 4.900.000 vnd/bungalow/night
Website: https://topasecolodge.com/
Prize
National Geographic Recognized as the World's 'Unique Lodge'
One of the Best Places to Stay if You're Interested in Earth by National Geographic
Best Resorts in Sapa by Condé Nast Traveler
Written by Thuy Umove