Northern
The rice tray on the traditional New Year's Day of the Northerners often has rice cakes, onion melons, curd meat, boiled chicken, bamboo shoot soup, all kinds of crisps, fried spring rolls, sticky rice gac ... In particular, banh hung is an indispensable dish.
Onion melon is often served with rice cakes, curd meat, train stock meat ... The sour, spicy taste of this dish helps you get less bored when using a lot of glutinous foods, meat or greasy foods. Boiled chicken is a dish present in New Year's Eve offerings. In addition to bamboo shoot soup, Northerners can replace it with drop ball soup made from balls, kohlrabi, carrots, peas, silk springs, sliced eggs, shrimp, tenderloin ...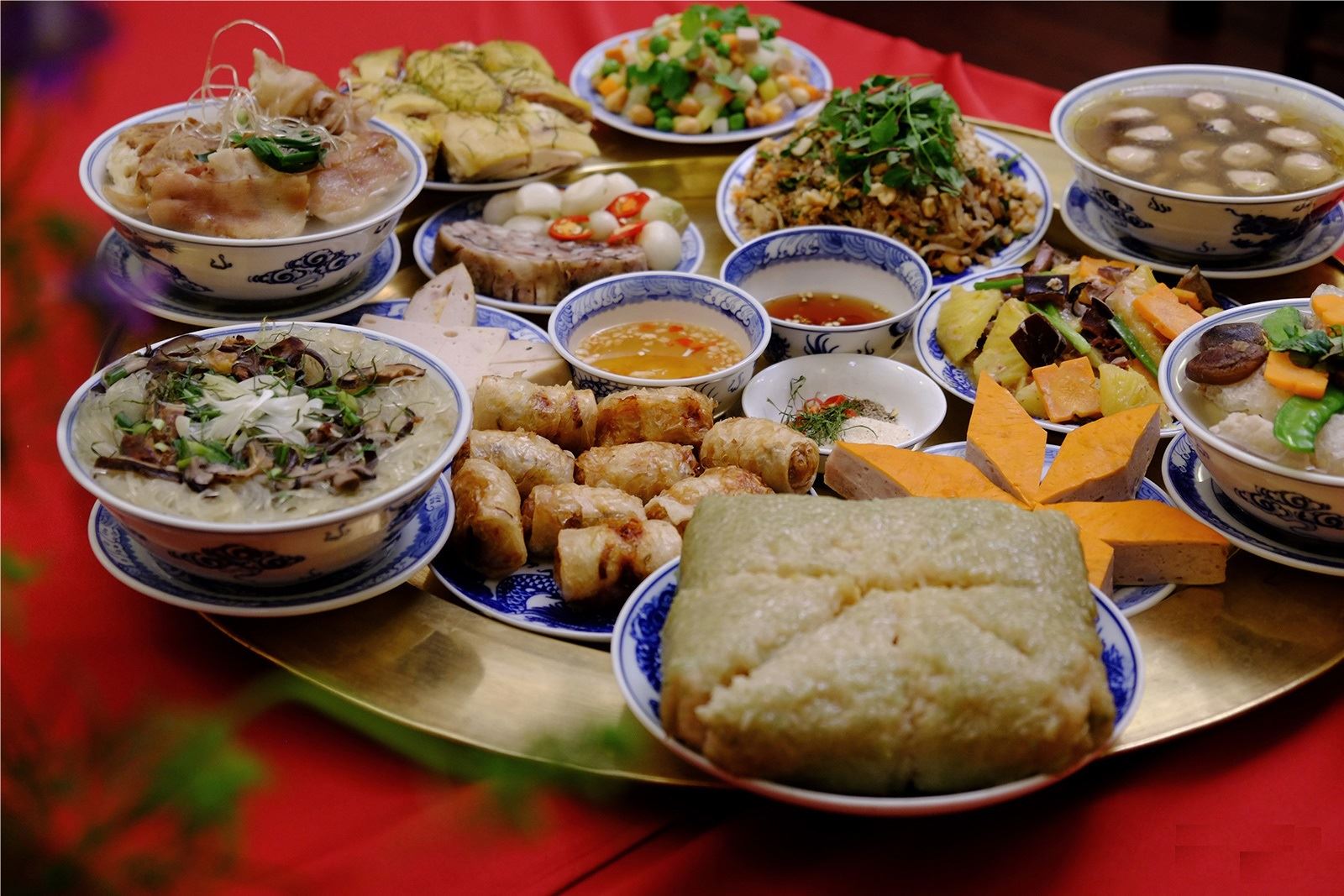 Central
In the Central region, familiar dishes for Tet holidays are banh tat, sour shrimp, beef spring rolls, melon, pickled meat, nest cakes, printed cakes, spring rolls ... In particular, sour shrimp is a famous specialty of Hue people.
Each jar of sour shrimp is made from many different ingredients such as galangal root, garlic, chili, caramels, fig fruits, herbs ... Central tacos, made similarly to rice cakes. The obvious difference is that the cake is rolled with banana leaves into a cylinder. Anti-boring dishes can be pickles, melons, melons ... with vegetables. Beef spring is also a familiar dish on the Tet tray of the Central Vietnamese. Nem chua is a snack for guests who come to play at home.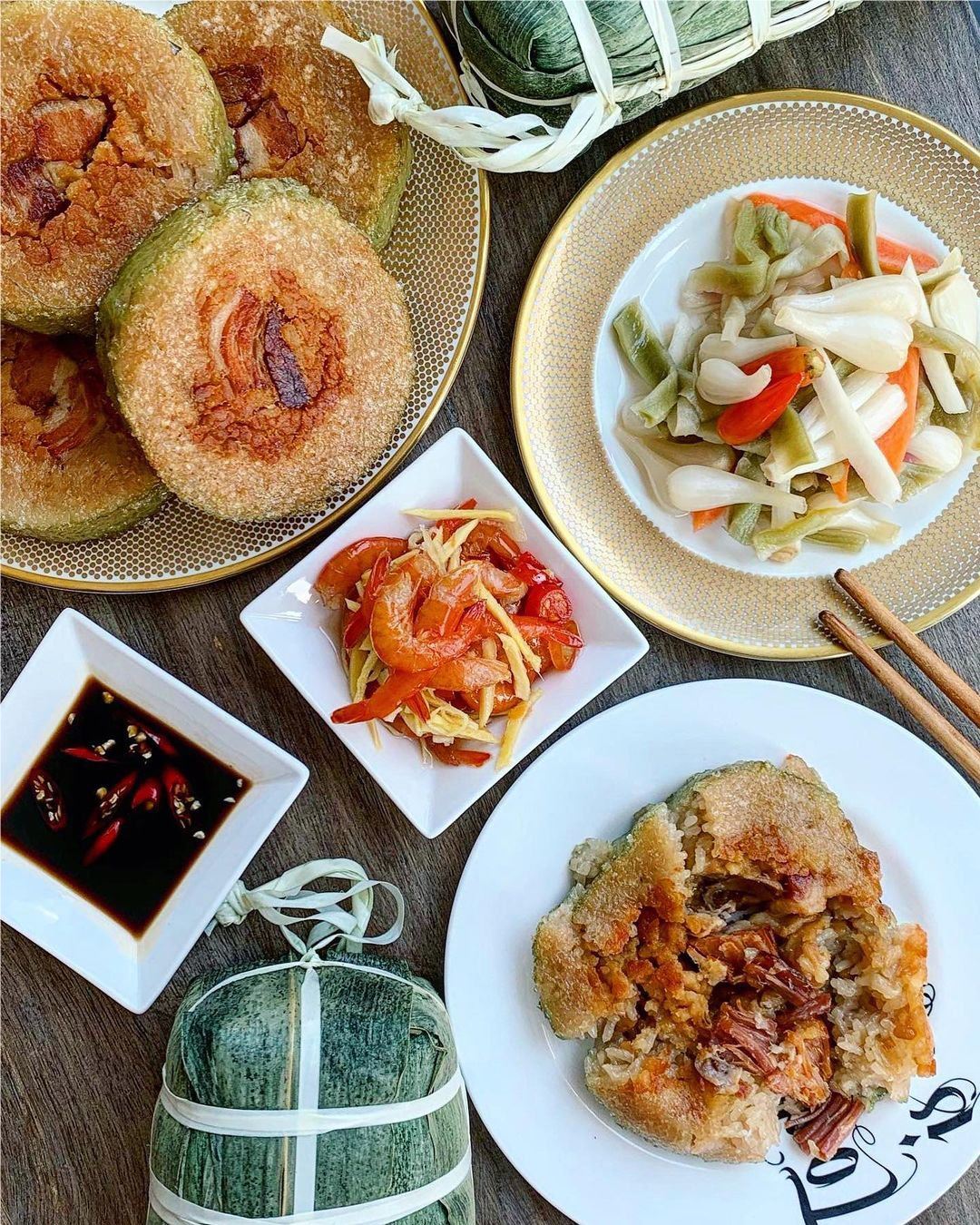 Southern
Southern people often prepare watermelons, fruit soup, sausages on Tet with the concept that these are dishes that bring good luck for the New Year. In addition, the Tet rice tray here also has more tat, duck seed stock, dried shrimp ...
According to folklore, watching through hardships helps the old year's hardships pass to welcome a good future. Vessel stock meat is made from pork belly, duck eggs and fresh coconut juice. This dish is suitable for many people's tastes, can be used for several days, saving cooking time.
The red color of fresh sausage and watermelon means to bring good luck. In addition, New Year's Day offerings are often indispensable for boiled roosters. After the offering, if the chili salt dip is not chopped, the chicken can be shredded to mix the salad.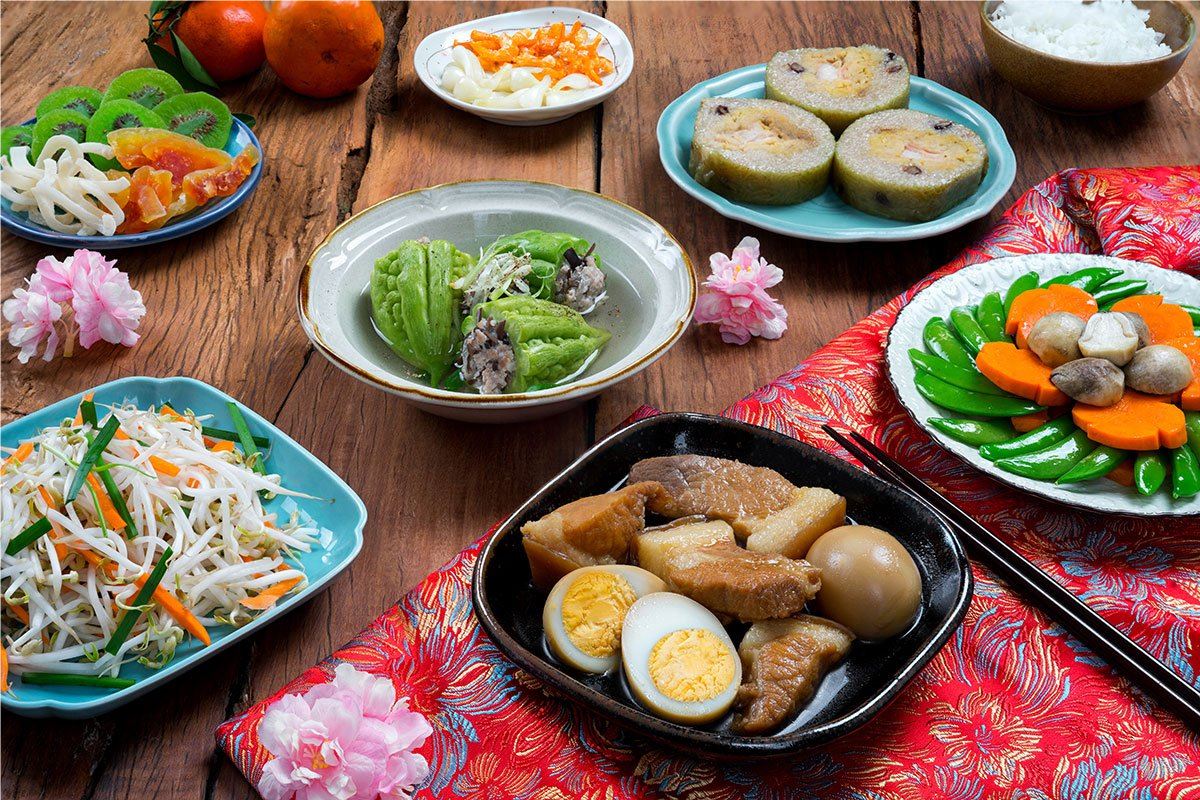 According to Zing