More than 20 km from the center of Da Lat City (Lam Dong), located at an altitude of 1,650 m above sea level, on the foundation of the oldest tea factory in Southeast Asia, Cau Dat tea museum is a special art destination for visitors to Dalat.
The former Cau Dat tea department was built by the French in 1929. Currently, Cau Dat tea museum is not only a restoration of old buildings, in danger of being dismantled, but also a place to preserve memories of the history and long experience of tea making of local people.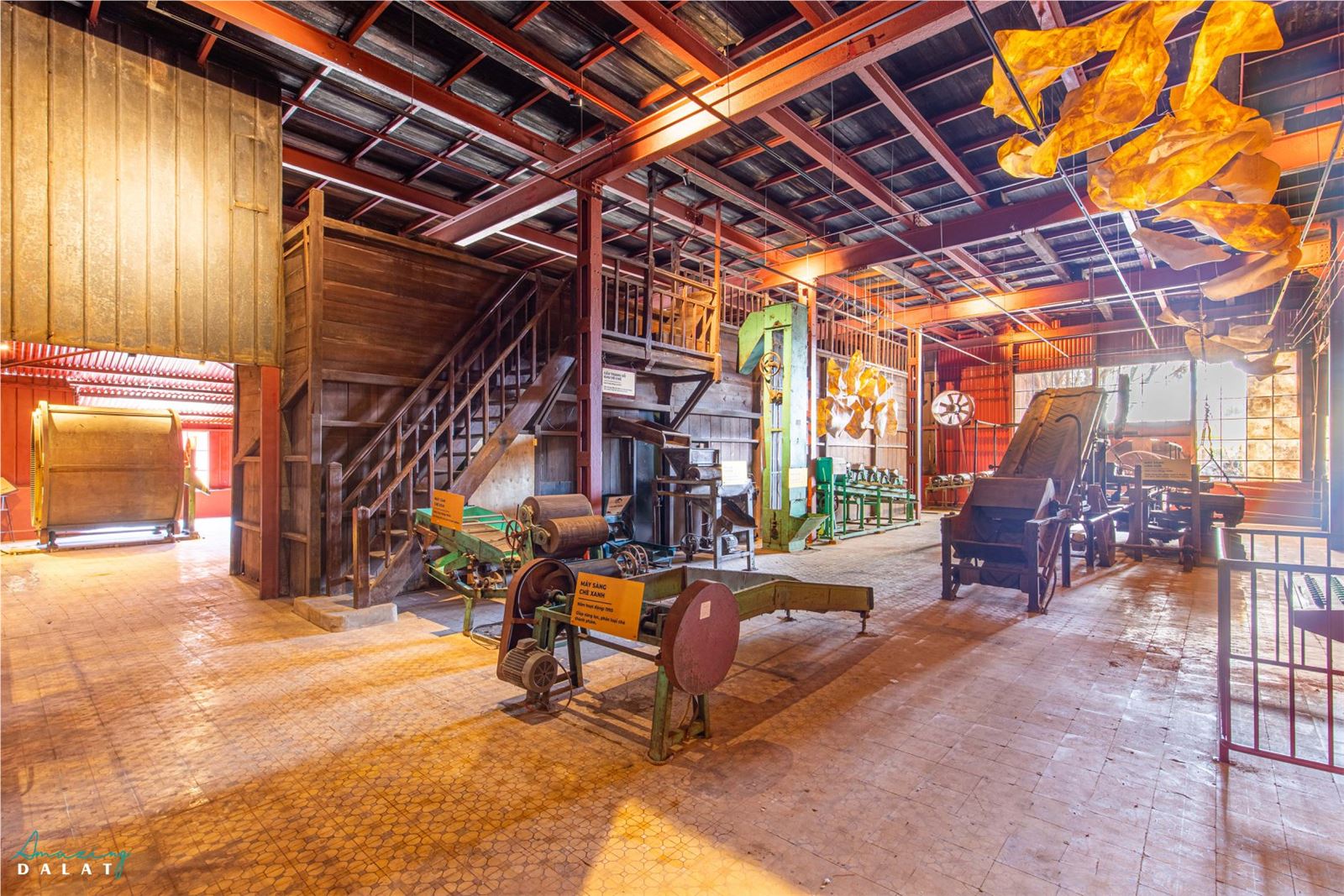 The highlight of the museum is the installation art using space, sound and light, making the museum a work of art, creating effects with visitors.
With 6 rooms with different decorations and art displays, the space has been recreated, tea making processes, craft stories and enjoyed cups of tea brewed by the artisans here.
Rooms 1 and 3 are the display area for tea making utensils.
With the mind of always wanting to save all historical values and traces of the 100-year period of establishment and development of Vietnam's tea industry, all tools and production lines are almost intact and fully gathered here. Through that, a whole tea production process will appear in your mind, making you overwhelmed.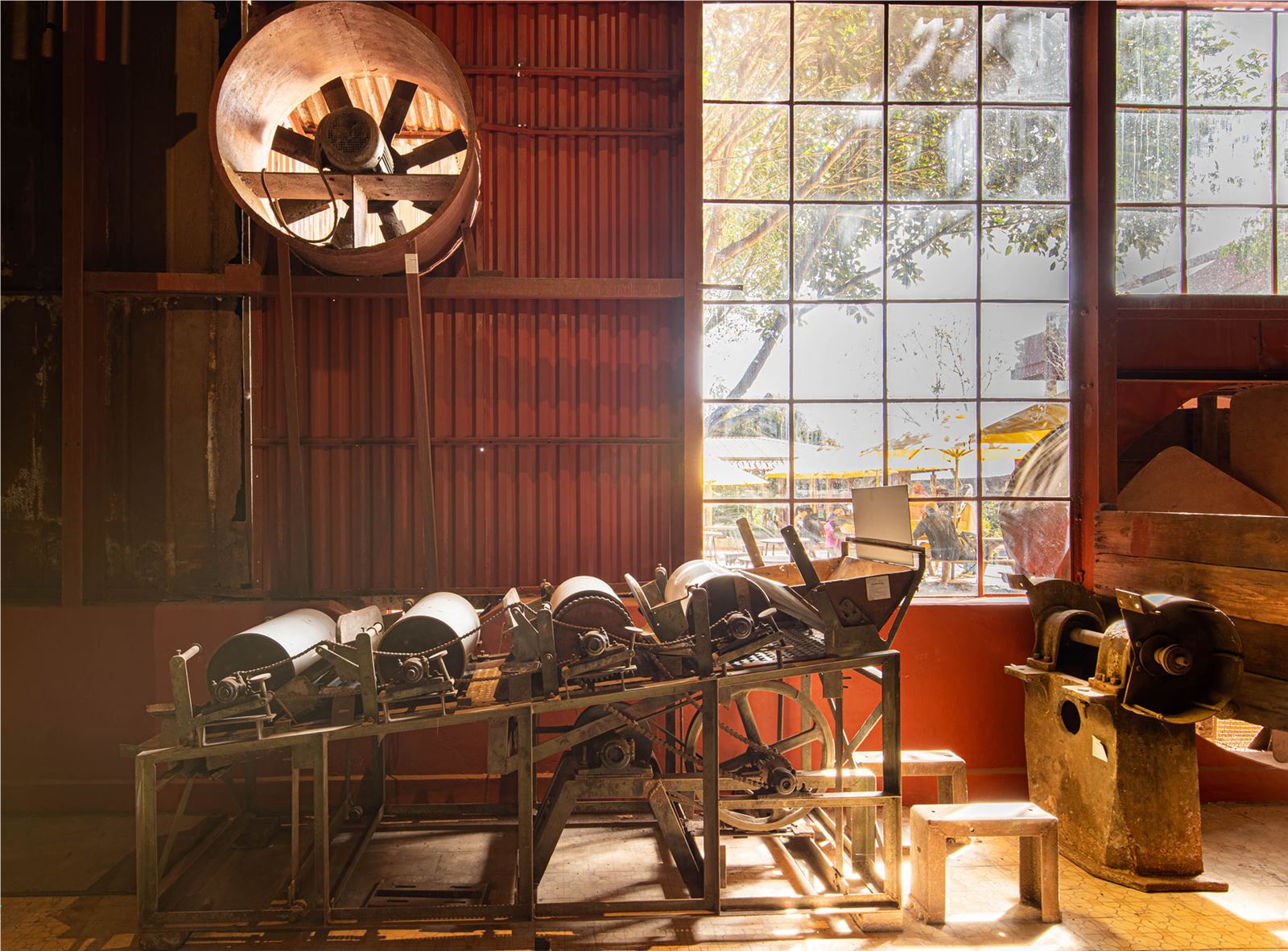 The most unique is room 3 with an art installation space combined with sunlight that is not only highly artistic but also inspiring. On the floor are 100 tea blocks made up of 350kg of Cau Dat Farm tea divided into separate zones, three typical teas here are reproduced in the most vivid way.
Room 2 is like a history box. Here, tea making items are laid out simply but emotionally. The machines that reach the dust of time carry their own historical story, which is a testament to the brilliant history of the ancient tea of Cau Dat - Dalat.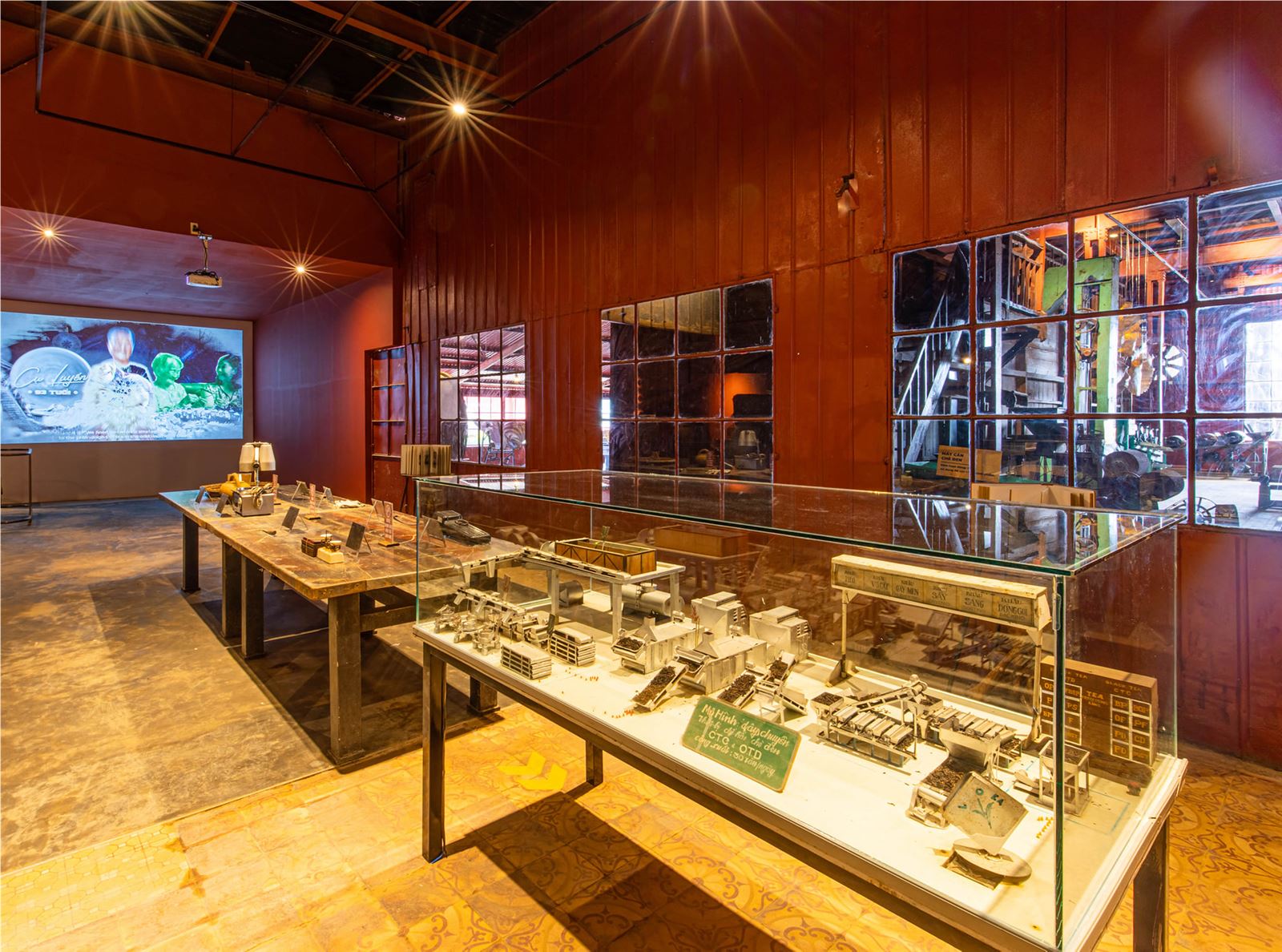 Room No. 4: Tea Maker
When still owned by the French, the tea after being processed will be stored in this warehouse. Today, artists have reused those same windows to weave the story of the ancient tea maker: the subtlety of the fingers, the way to listen to the scent, the feel when each dried tea leaf is stir-fried,...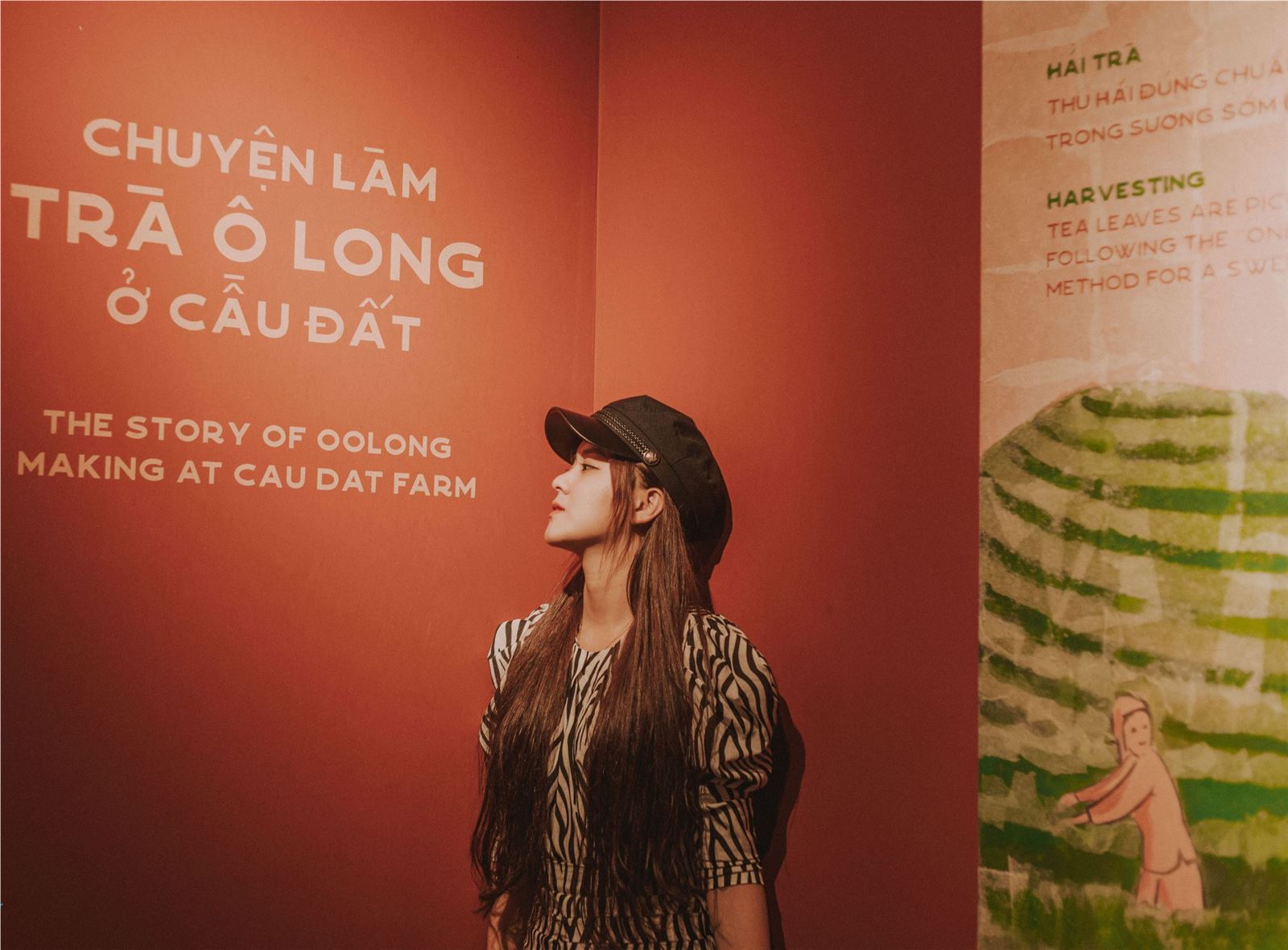 Room 5: World view
Room 5 is a special space for the future story, exploring the history of tea in the world and how Vietnamese people make their name for their national tea.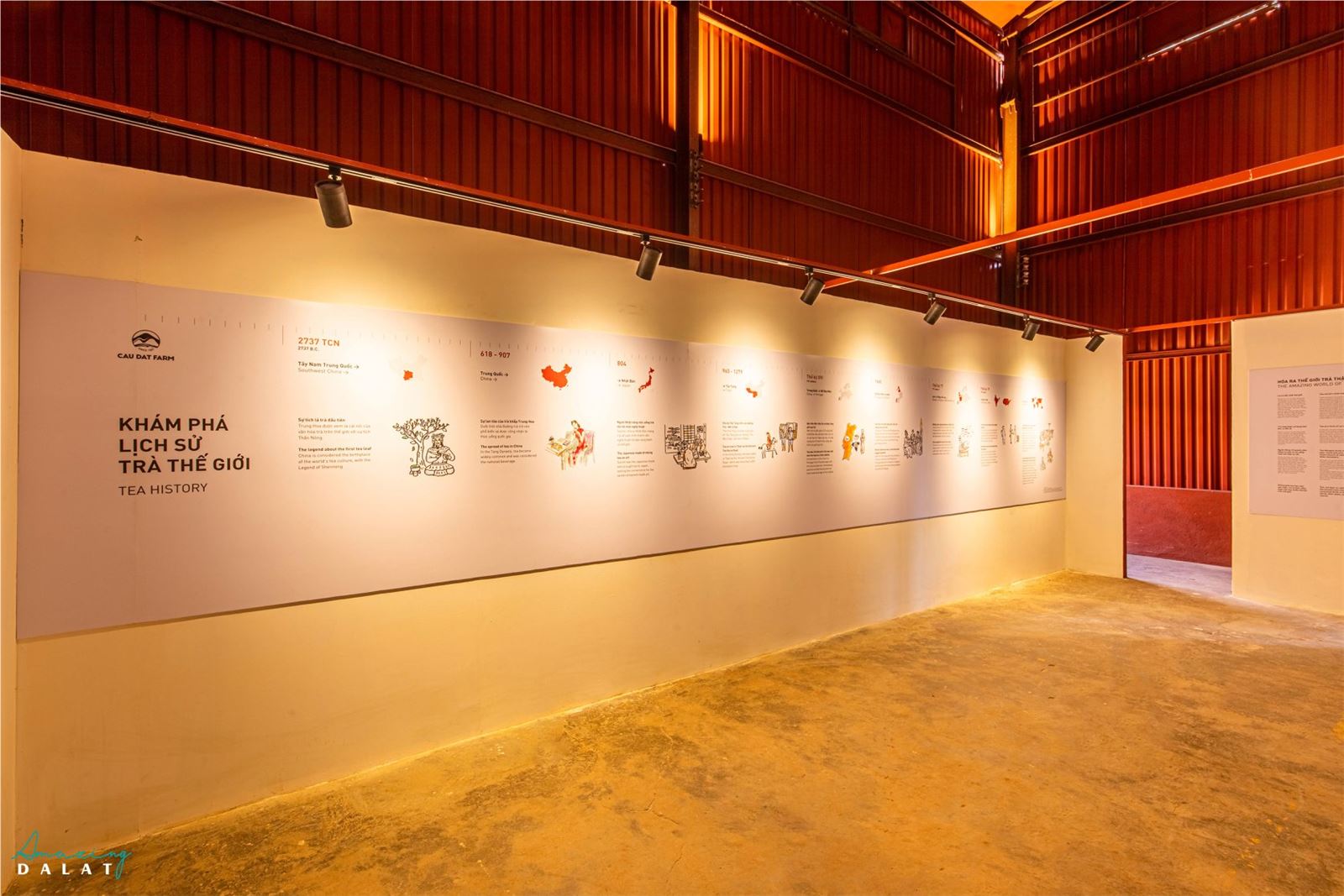 By using art to create a lively space through films, documents, images, artifacts, Cau Dat tea museum has recreated the history, people, tea processing process as well as products branded Cau Dat tea.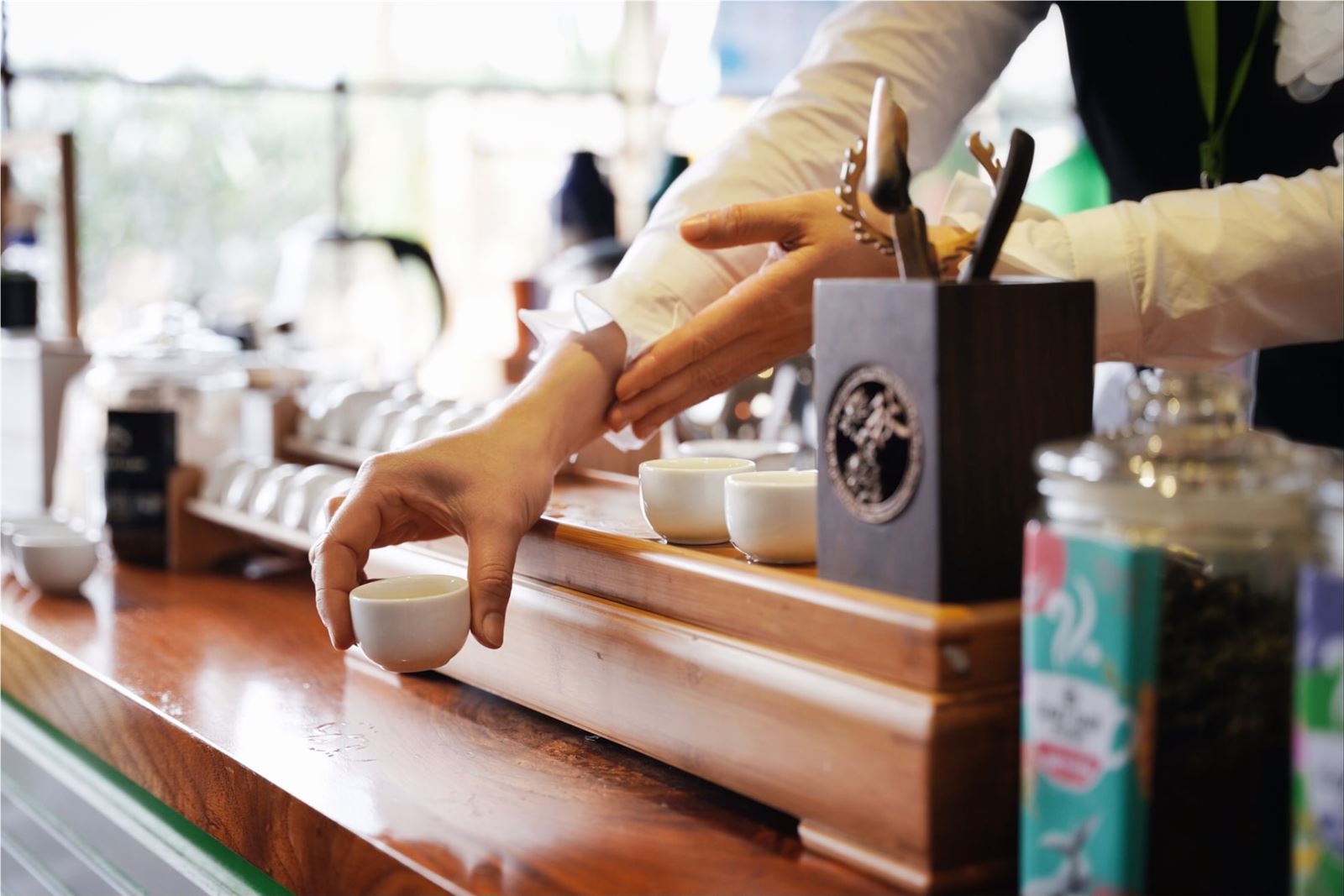 Outside Cau Dat museum, there is also a small tea shop for you to directly experience the taste of Dalat specialty tea or simply a space to rest after a long tour. At Cau Dat Farm ancient tea factory, tea is the culture, the life of each person and is brewed with the enthusiasm of true artisans, filled with stories, quintessence, breath of nature and history. When you come here, you must definitely try their signature black tea and green tea.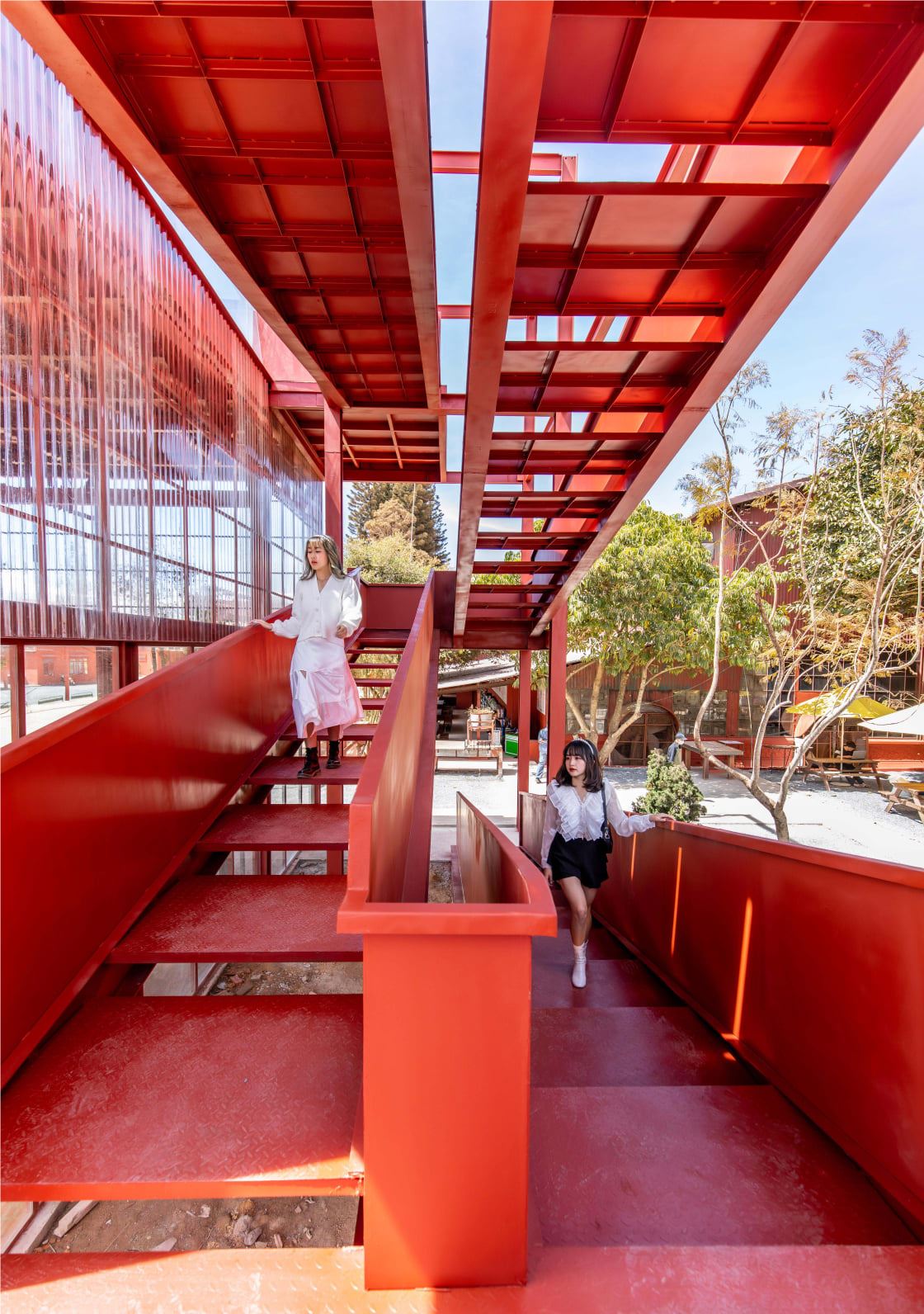 Not only is it an interesting destination for visitors to visit and experience, learn about the history of development, tea making techniques, tea cultivation, the museum is contributing to preserving, displaying and preserving the historical values of Cau Dat tea plantation.
Photo: Cau Dat Farm, Amazing Da Lat