Cooking Vietnamese food in Fusion Food style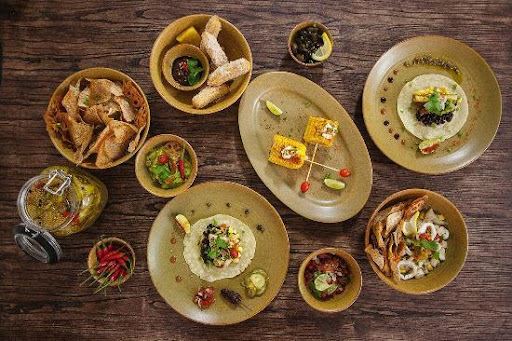 Fusion Food is a style in cuisine. Fusion-style cooking is when a chef combines two or more different cuisines into the same dish. For example, using typical ingredients of one country, but applying cooking techniques of another country. Or chefs use spices typical of one region for a popular dish of another region.
Many chefs have applied Fusion Food style and created unique dishes, giving eaters a new taste experience on dishes that seem too familiar.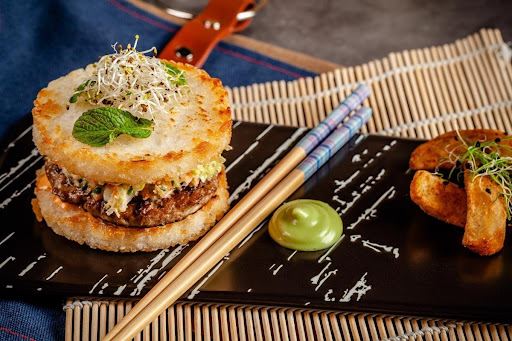 In Vietnam, there have been many chefs who have gotten creative with Fusion Food and created unexpected gifts for the taste buds.
The "authentic" beef noodle soup is still the traditional way of cooking – simmering bones to create a sweet broth and chewy soft noodle soup, but the chef has replaced the usual beef ingredients with fine Japanese wagyu beef.
Folk baked rice paper, still rice paper, fried green onions, chicken eggs ..., added cheese, sausage, and processed like how to make pizza, from which we have Dalat pizza.
Banh mi - a familiar breakfast of millions of Vietnamese, is transformed by using high-quality ingredients such as French foie gras, caviar caviar.
Bringing the popular to luxury
On March 25, 2021, Chef Peter Cuong Franklin's Anan Saigon restaurant was honored to appear at the 39th position in Asia's 50 Best Restaurants list, voted by The World's 50 Best Restaurants. The World's 50 Best is an organization that specializes in ranking restaurants, under the evaluation of more than 1,000 culinary experts, including critics, talented chefs, and prestigious restaurant owners.
Chef Peter Cuong Franklin, owner of Anan Saigon (Anan means "eat") said he was inspired by his mother and her noodle soup restaurant to pursue a career in cooking. Chef Franklin is considered to have a deep understanding of Vietnamese cuisine, who skillfully combines modern cooking techniques into the preparation of popular dishes.
One of Chef Franklin's dishes that made connoisseurs buzz was the $100 loaf of bread, because it was full of premium ingredients such as truffle sauce, foie gras, grilled ribs, and caviar roe.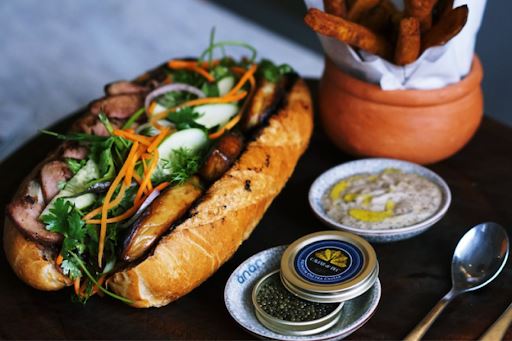 Anan Saigon's signature dish is Caviar Banh Dip, which is inspired by the flower cake often sold in market stalls, using French tart making techniques, the main ingredients are salmon roe, smoked salmon, and French Crème Fraîche sour cream.
The award of Anan Saigon restaurant with Fusion Food style has gradually changed the thinking of many people about Vietnamese street food. Not simply a snack, street food can completely reach the level of fine dining and appear on the tables of lavish restaurants.
Address:
Anan Saigon at 89 Ton That Dam, District 1, Ho Chi Minh City.
Some restaurants specialize in Fusion Food
Esta Eatery - Traditional Asian cuisine combined with modern cooking techniques.
Address: 27 Tran Quy Khoach, District 1, Ho Chi Minh City.
Kin Đee Thai Gastropub - Thai street food combined with Japanese fine dining
Address: 200/23 Le Thanh Ton, District 1, Ho Chi Minh City.
A by Tung - Vietnam fusion fine dining
Address: 31-33 Dang Dung, Tan Dinh, District 1, Ho Chi Minh City
Pot au Prussia - Vietnamese cuisine combined with French ingredients and techniques.
Address: 3F, 89 Ton That Dam, Ho Chi Minh City.