Nestled in an ancient garden with many old trees older than its owner, An Nhien Garden came into operation two years ago, is a frequent destination for tourists who want to experience the vegetarian cuisine of the ancient capital.
The outdoor space is lined with trees, green lawns, flowering, resulting in a garden full of life throughout all four seasons. In addition, the garden is also a place to display artworks collected and collected by the owner for decades.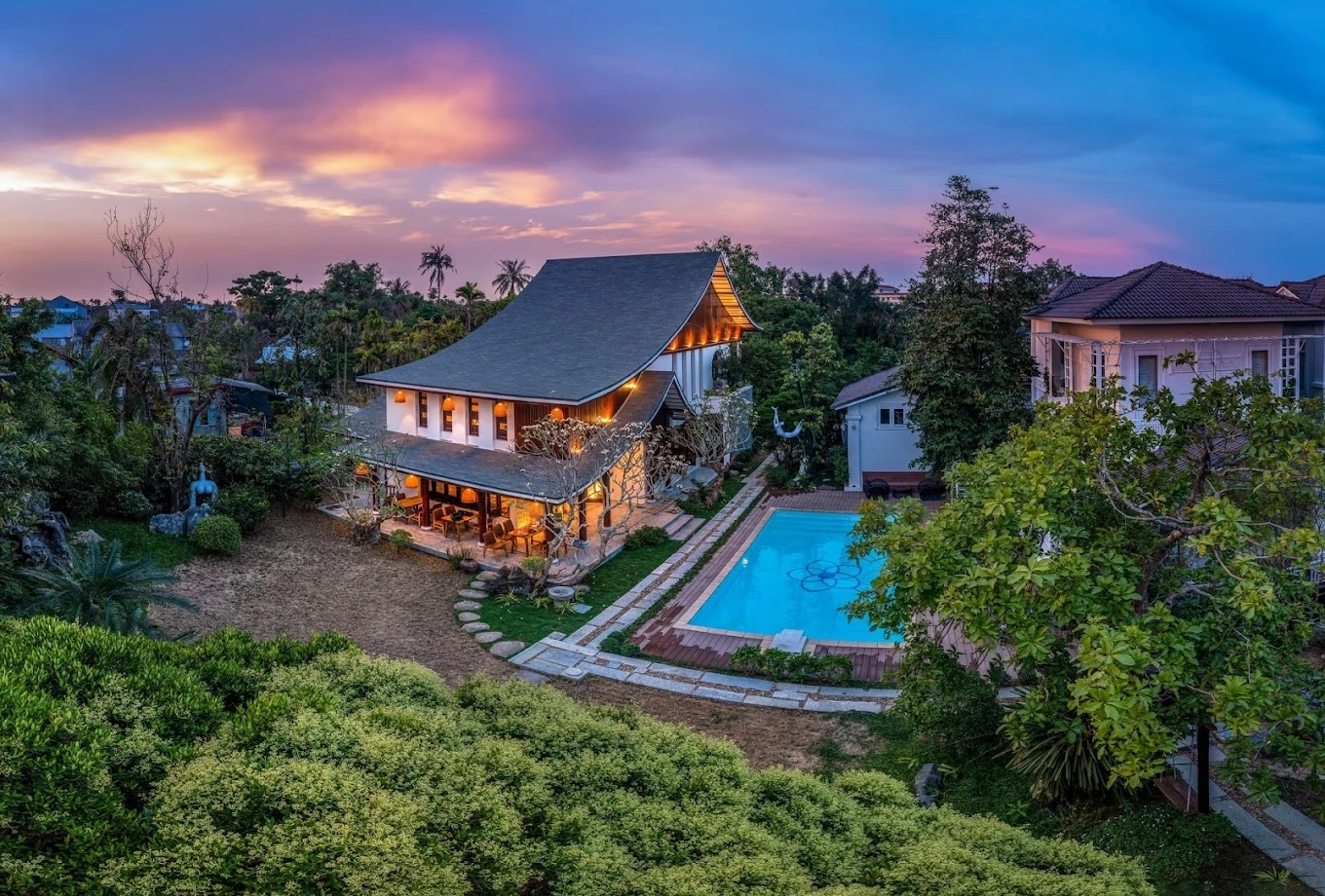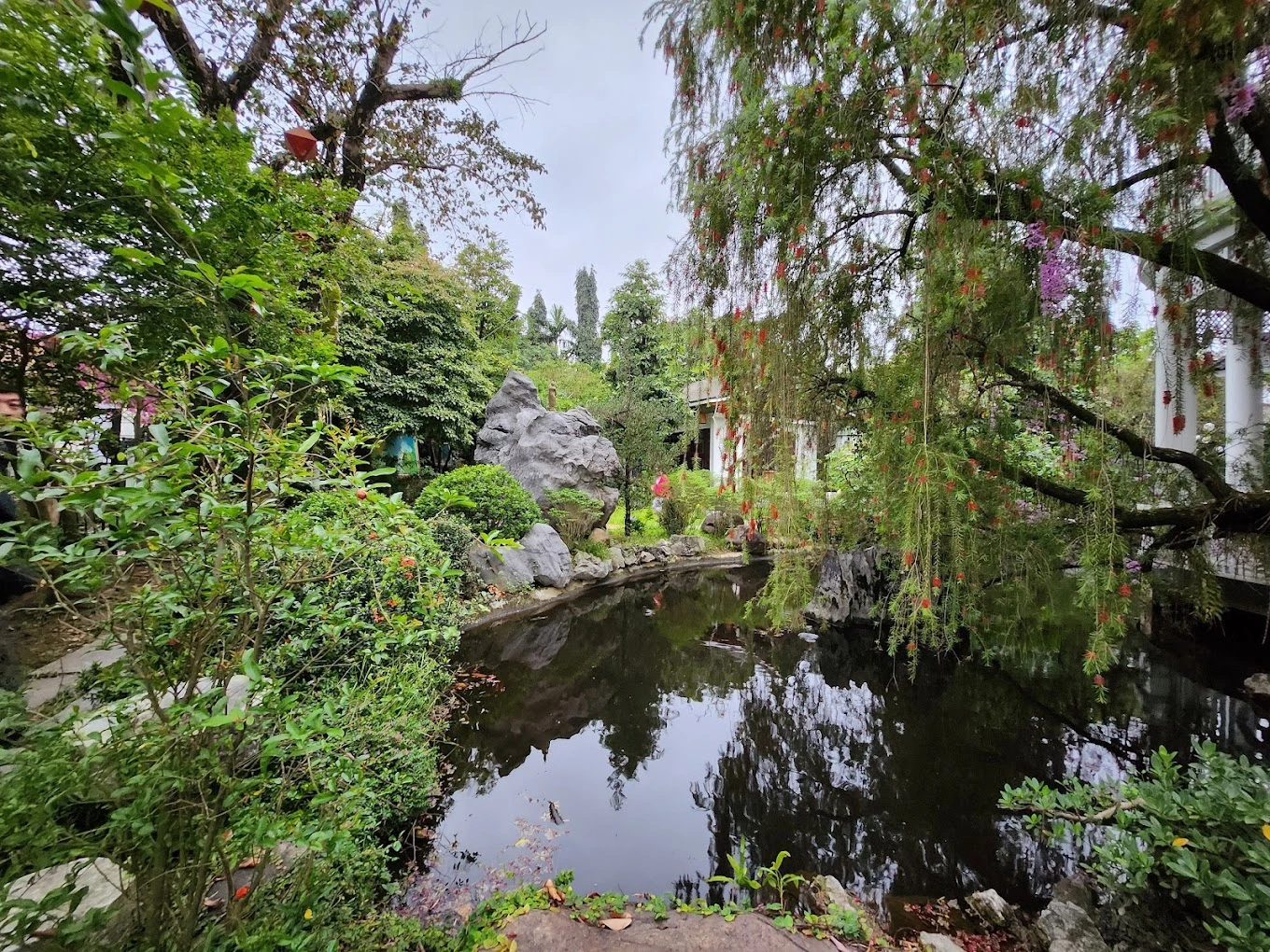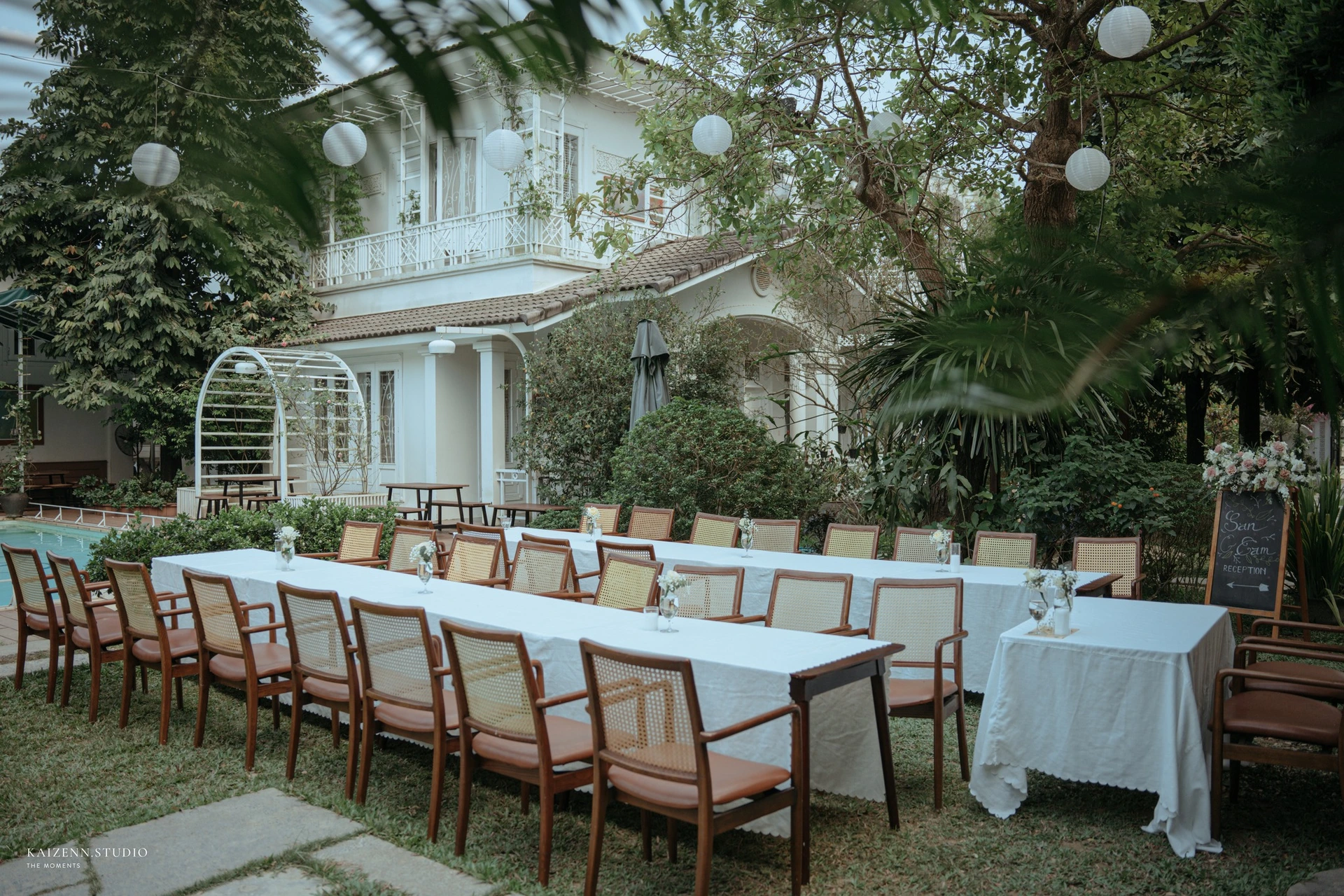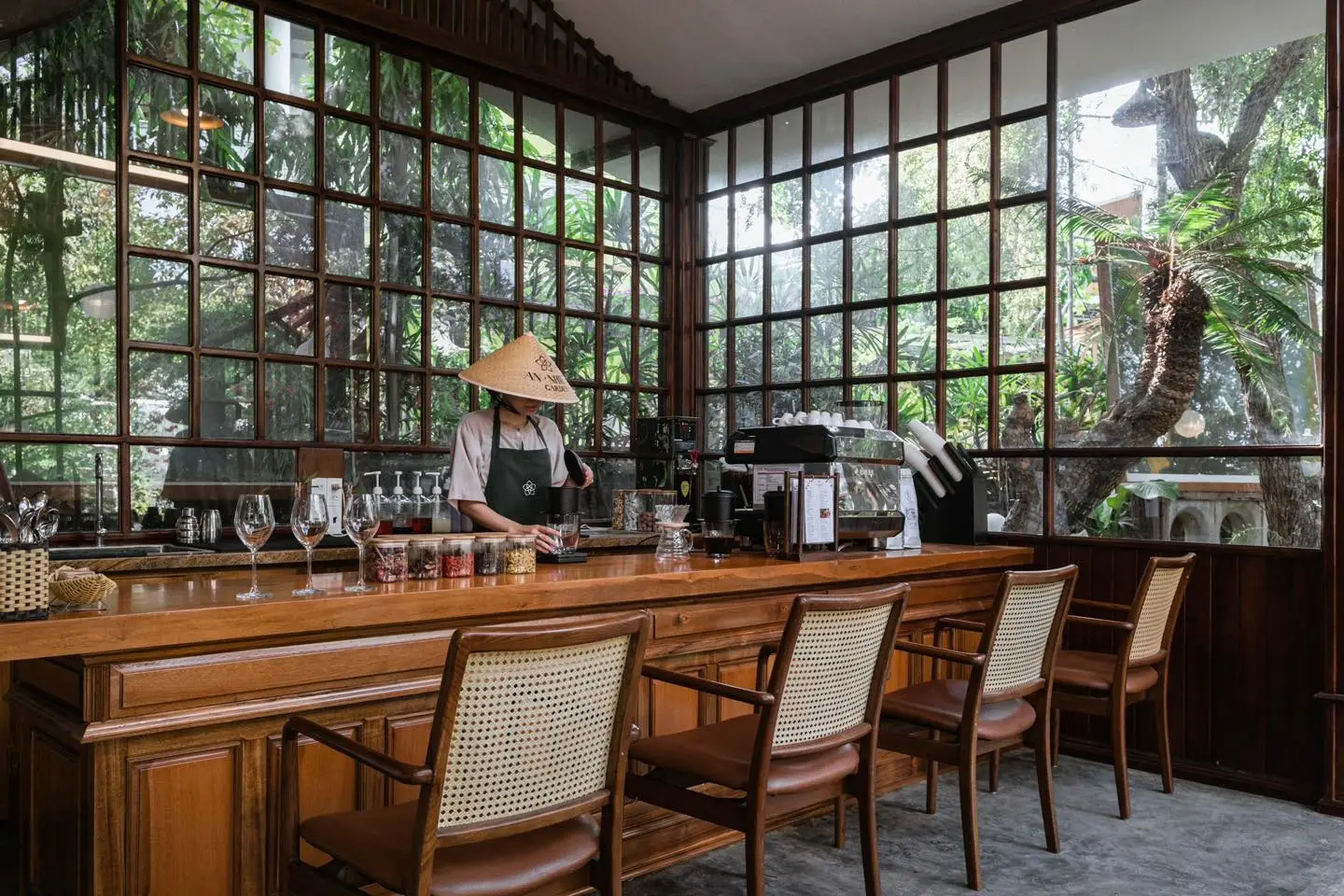 The restaurant consists of two floors with Japanese Zen meditation architecture with a maximum capacity of more than 100 guests at the same time. However, in the afternoons after the sun has calmed down, many diners always want to sit outside in the garden to get closer to the wind and trees. Tables under the more than hundred-year-old Ru Ri tree, next to the pool, or under Hue's rare Red Velvet tree often have to be booked in advance to have a seat. The interior space is designed with many windows, visitors can easily enjoy the panoramic view of the green garden.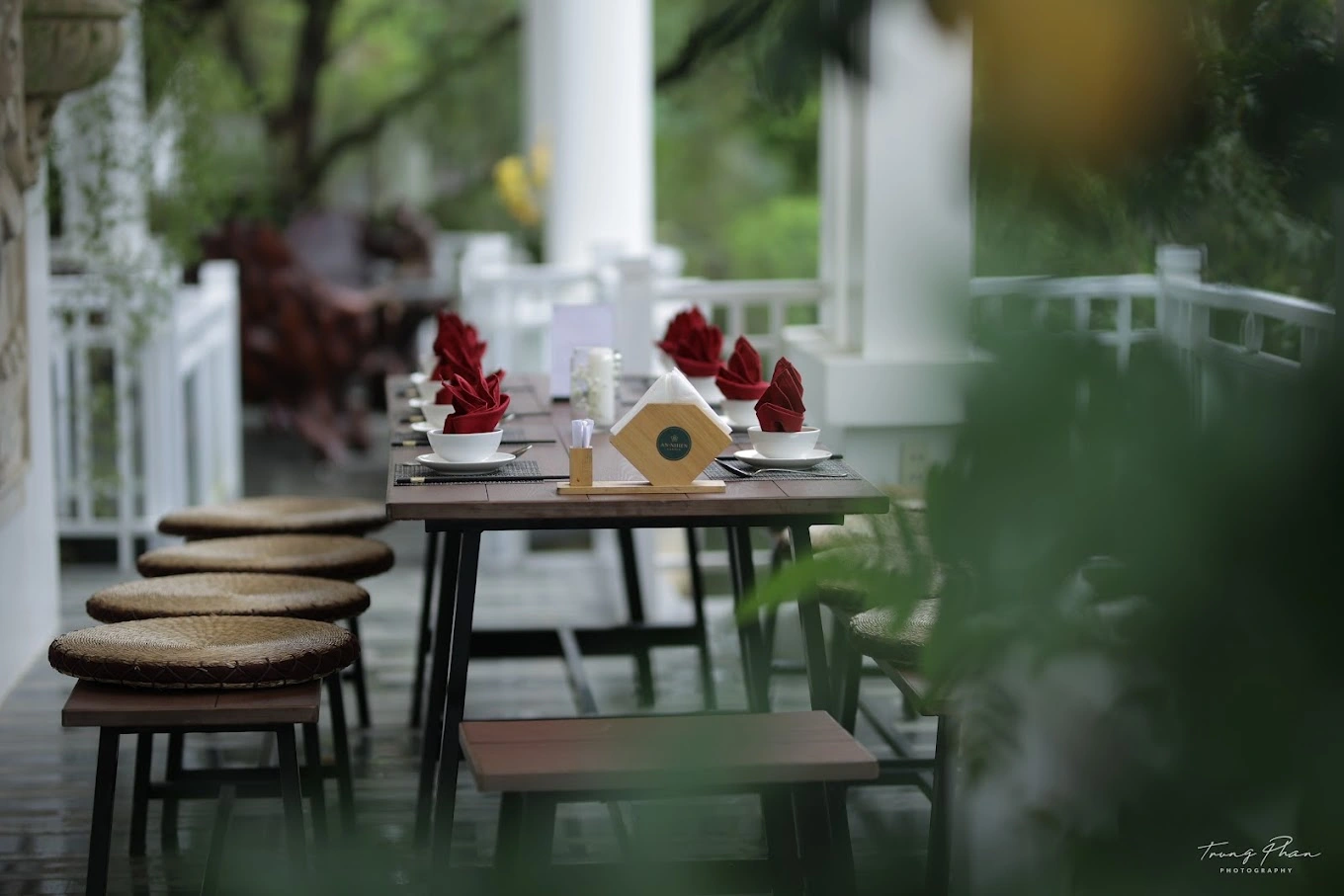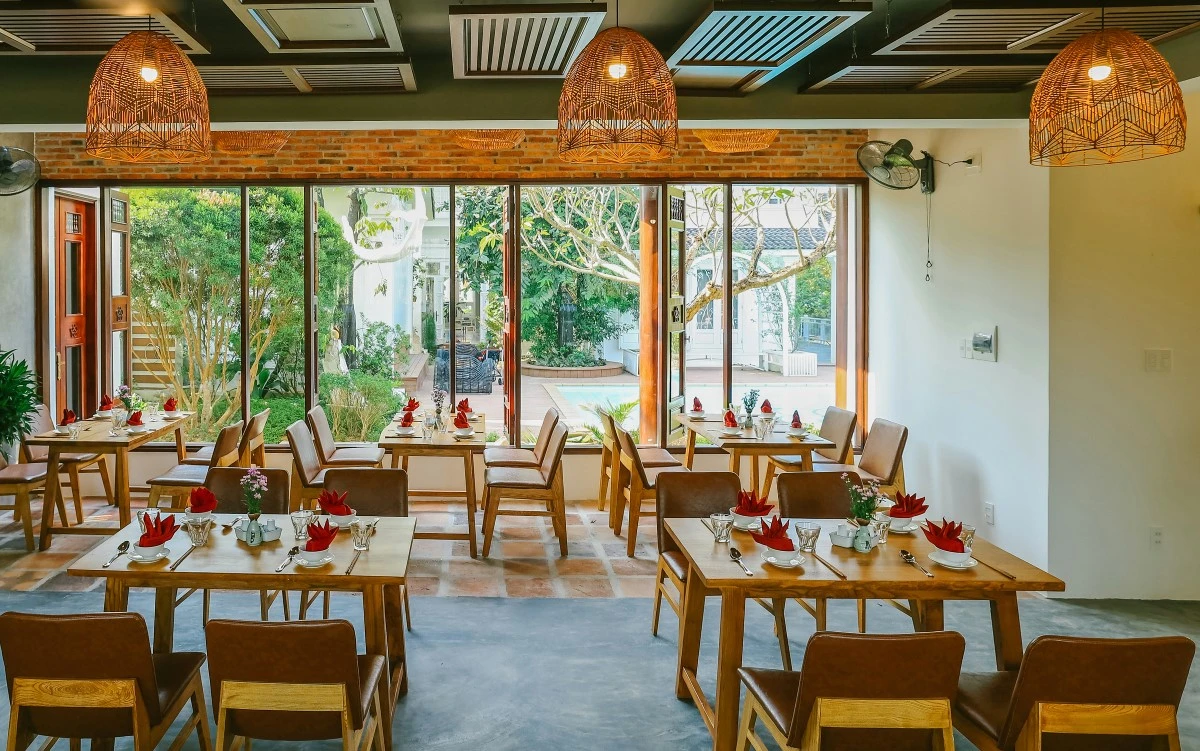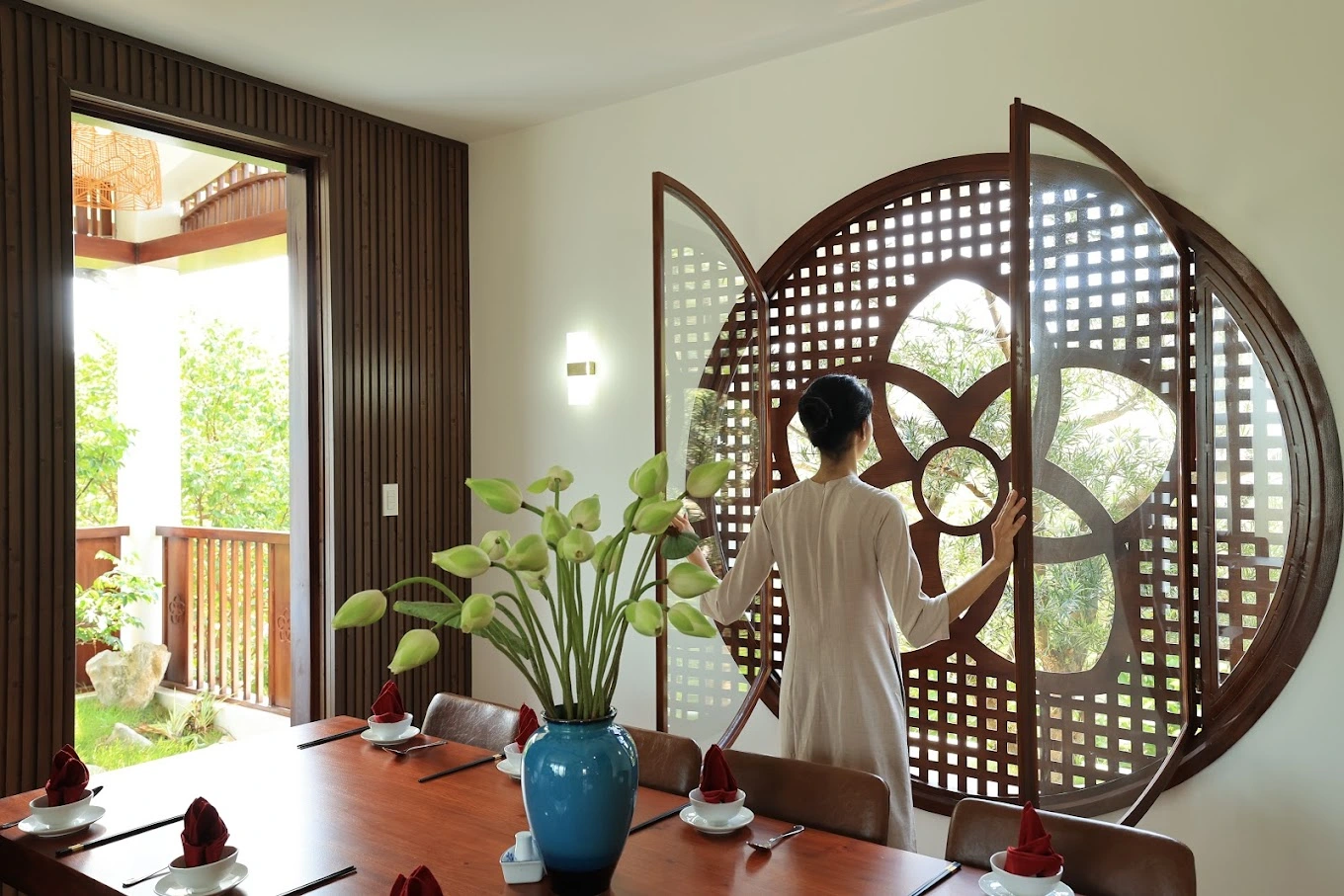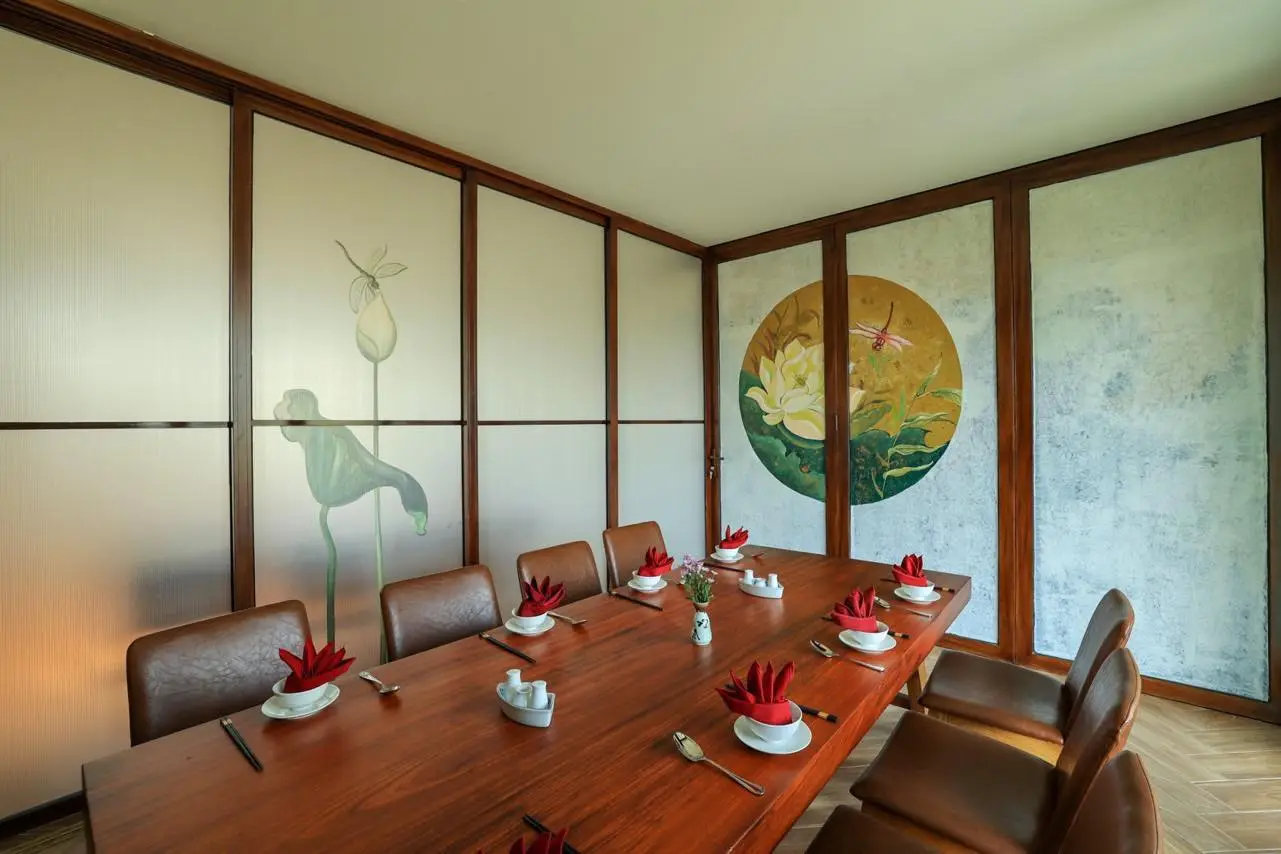 An Nhien garden roll tray is one of the "nails" of the restaurant and a favorite appetizer among diners. With the determination to break the stereotype "vegetarianism is to sacrifice some taste", the two owners An and Nhien have brought the spirit of "delicious eating without meat" to each dish, so that diners come not only to eat a simple meal but also to feel the leisure, sophistication but also the spatial complex, people, and food brings.
In the midst of the hustle and bustle of life, the Garden was born with the desire to bring diners a peaceful, gentle, nutritious vegetarian experience from what is natural but most rustic. Not a simple, faded vegetarian dish as prejudiced by everyone, the vegetarian dishes of the Garden are always appreciated the aesthetics, nutrition and taste felt by diners. An Nhien Garden will give you a different view of delicious, sweet, healthy vegetarian cuisine and nurture vegetarian habits that will help our body become light, soul and thoughts gradually peaceful.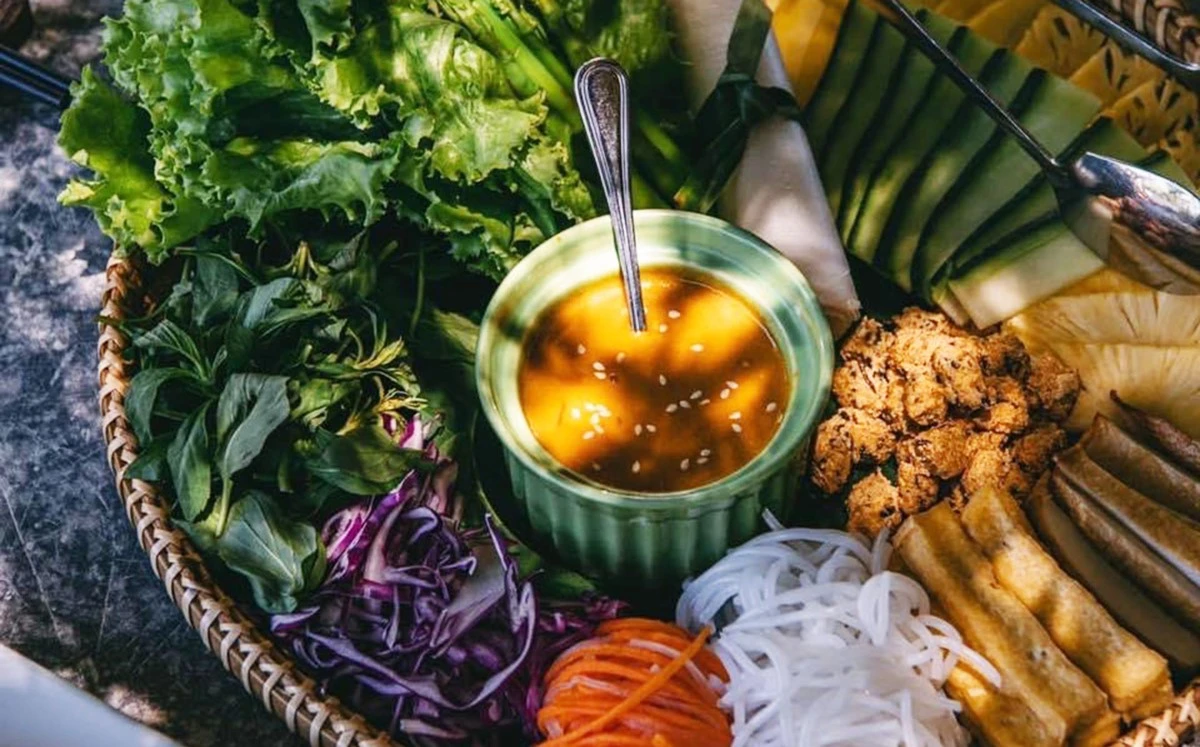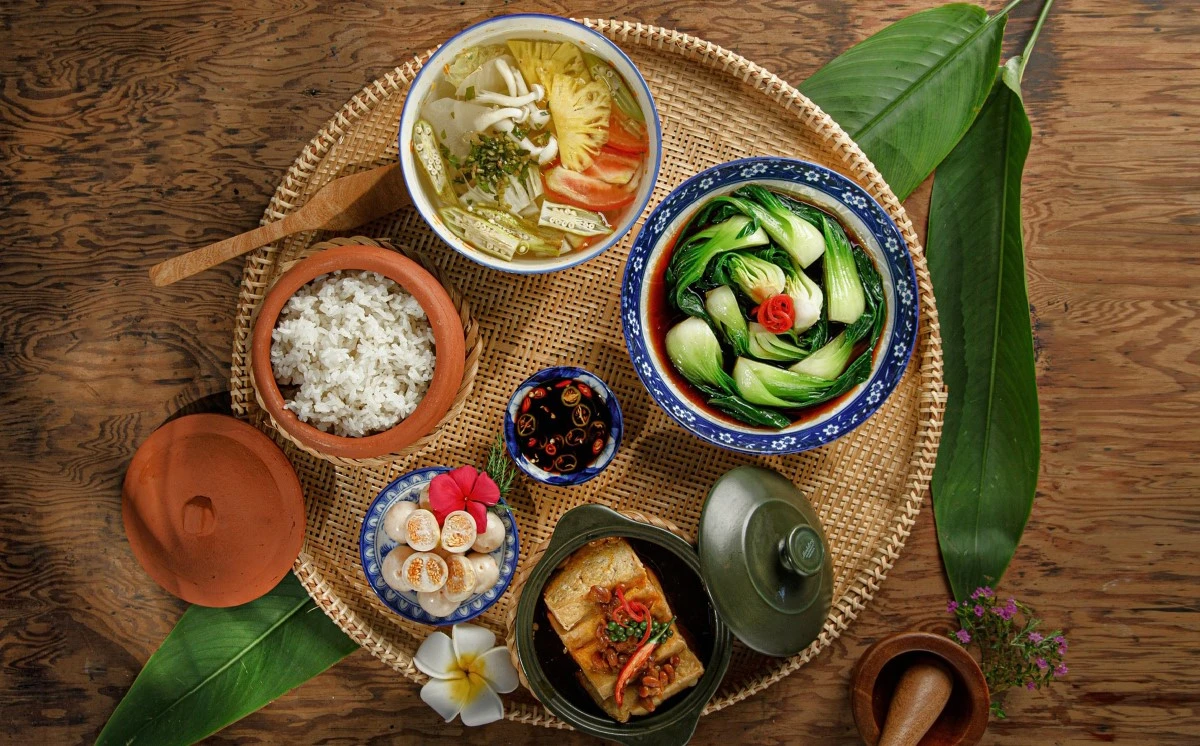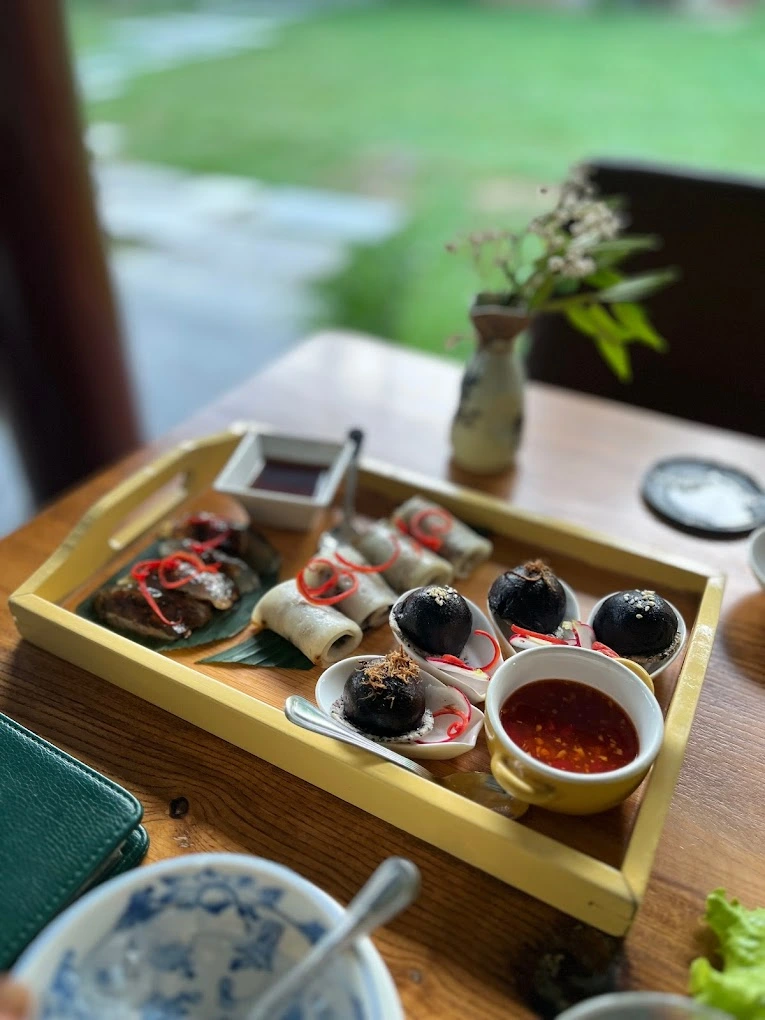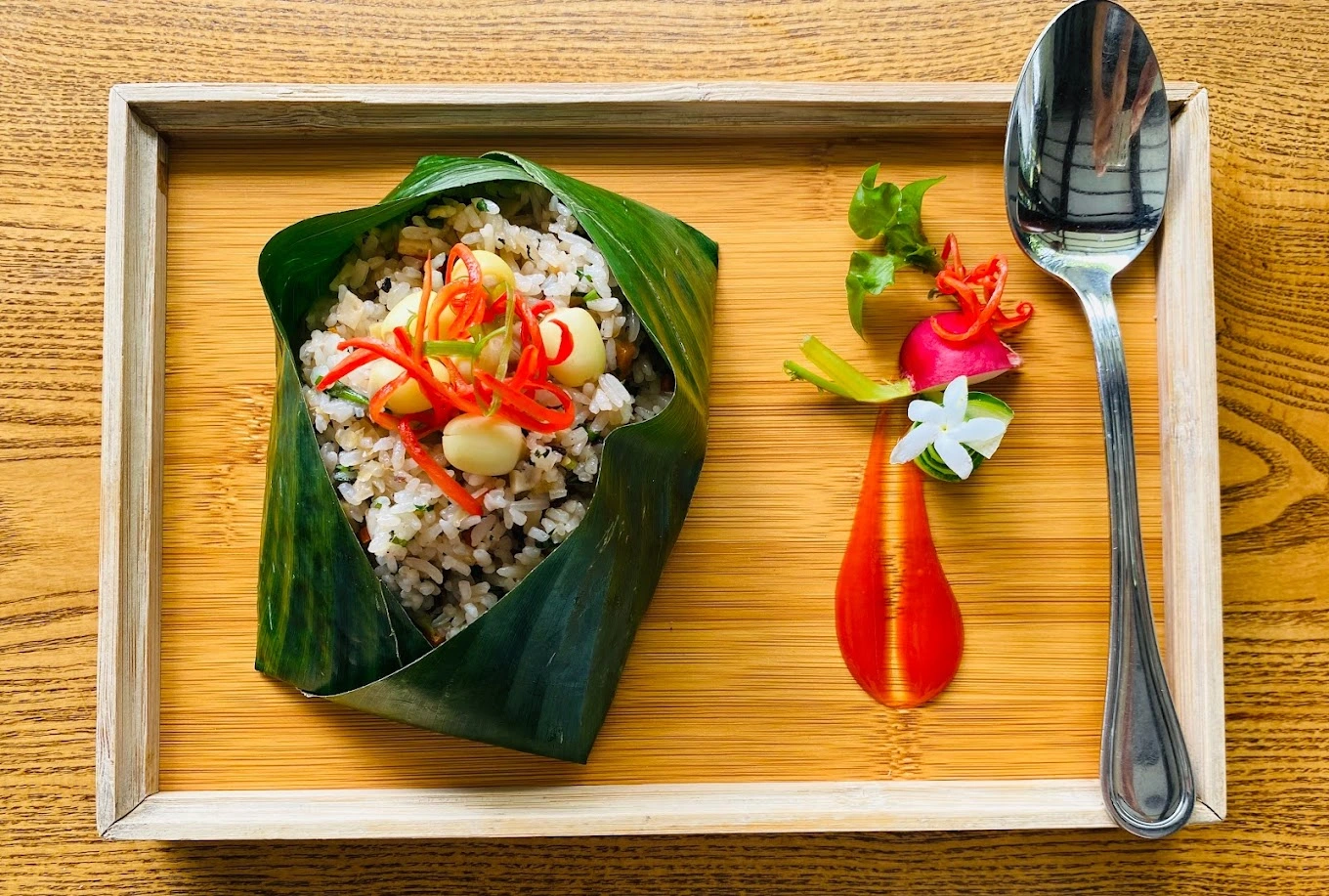 The restaurant is open from 7am to 21h30 every day with a menu that caters to both locals and tourists, from Vietnamese to foreigners, from individual groups to large caravans. The average price is about 50,000 -250,000 VND per dish. If you go to 3-4 people, just order a traditional rice tray, you can have a full meal for less than 60,000 VND per person.
Address: Kiet 11, Provincial Road 10A, Phu Thuong Ward, Hue City, Vietnam
Telephone: 0948106066
Website: https://annhienvegetarian.com/ - https://www.facebook.com/annhiengardenvegetarian/
Source: General