Another Christmas season comes, the same point through 8 cafes decorating christmas beautiful shimmering splendidly for believers to check-in right away.
Christmas is near, the restaurant is also gradually changing the "winter coat" to welcome Santa claus to the city. Every season, Saigon is full of pine trees, lights and Christmas songs that make our hearts very excited. Join Migo to list 8 cafes filled with Christmas atmosphere for virtual believers in the article below.
1. Café Arch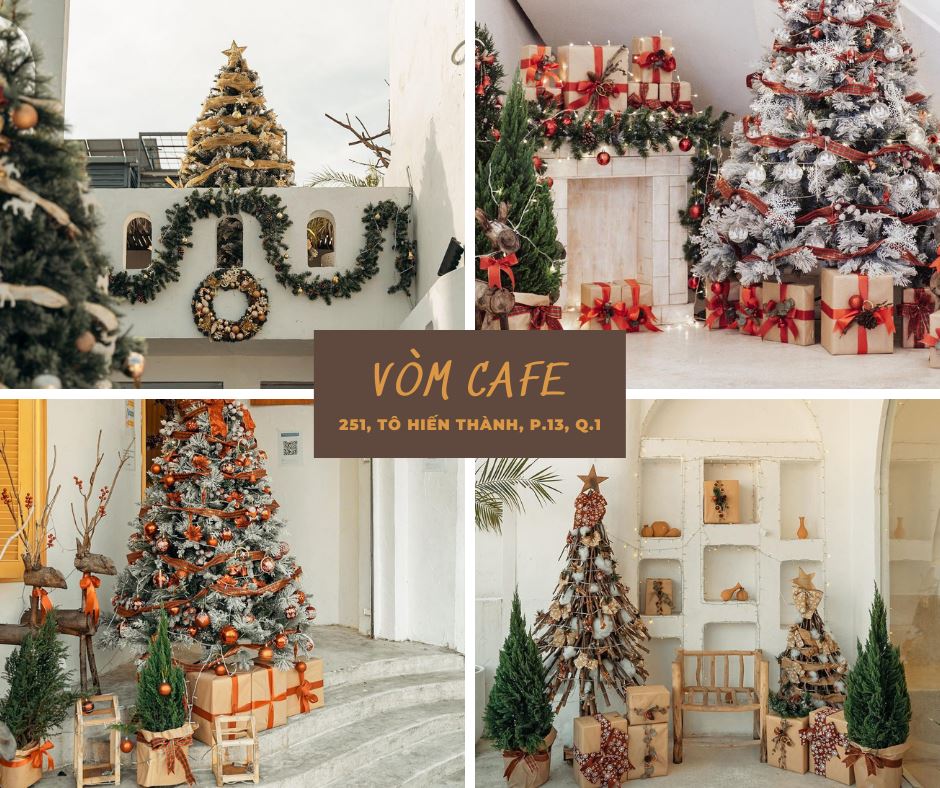 Cafe arch stands out with Mediterranean style, arched architecture and white mainstream tones, arousing romance, sophistication and blowing into the heart of Saigon the free breath of the sea.
As the name implies, the highlight here is the arched doorways that simulate the gates of heaven behind the white steps. Add a little rusticness of the grass, of the wood, creating a sense of comfort, comfort, closeness to nature.
Most of all, the Café Arch is even more impressive with the beautiful Christmas decoration style, blowing into a bit of winter sound with pine trees, lights and beautiful gift boxes, attracting many devotees to come and check in here.
Address: No. 251 To Hiến Thanh Street, Ward 13, District 10, Ho Chi Minh City
Price: 49k - 69k
Opening hours: 07:30 - 23:00
2. Coffee & Tea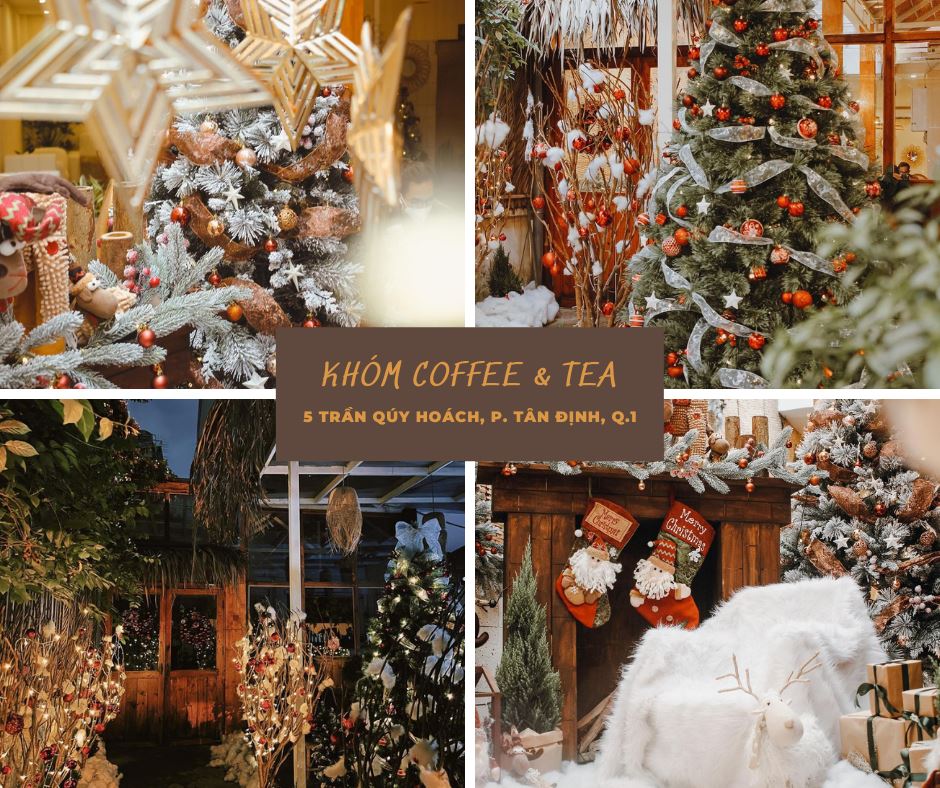 Coffee & Tea is considered by young people as a flower café that brings da lat to Saigon. The restaurant is considered a beautiful little da lat in the middle of busy Saigon. There is a cozy, gentle, airy and vintage space that makes people fascinated to forget the way back.
In the last days of this year, Nom brings a shimmering, colorful Christmas concept with the theme "Snow has fallen on the leaves of Smoke, please come and play". Thereby, you can enjoy the cozy And full of fun Christmas atmosphere here.
Address: No. 5 Tran Quy Khoách, Tan Dinh Ward, District 1, Ho Chi Minh City
Price: 45k++
Opening hours: 07:00 - 22:00
3. Oromia Coffee & Lounge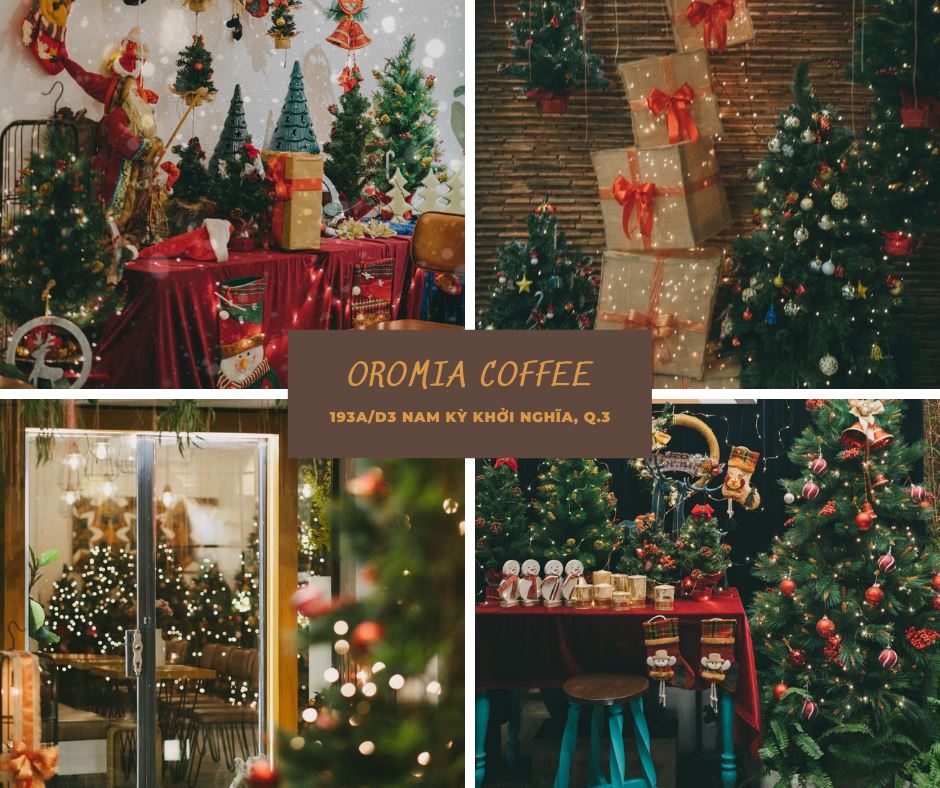 Oromia Coffee & Lounge is one of the most beautiful Christmas cafes in Saigon. With a pure white outfit combined with a christmas background, you can live virtually and enjoy the peaceful Christmas atmosphere. The restaurant also invests in a very good prop angle when combined with yellow lights to create a warm feeling for the Christmas season is not cold.
Address: No. 13A/D3 Nam Ky Khoi Nghia, District 3, Ho Chi Minh City
Price: 39k++
Opening hours: 08:00 - 22:00
4. My Coffee Warehouse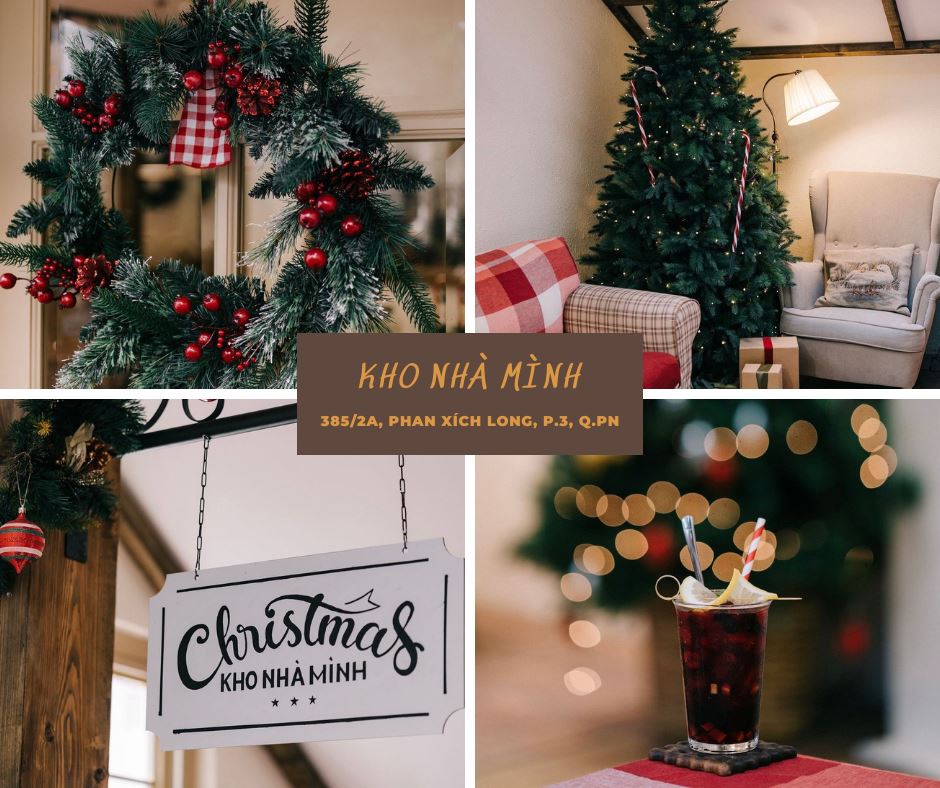 My Cafe warehouse is a scandinavian country coffee shop in the middle of Saigon. The main tone is gentle creamy white, delicate layout as a beautiful symphony between traditional and modern features. The restaurant stands out for its natural light, warm space combined with wooden interiors to create warmth and rustic.
Thanks to such a simple and cozy design, My Cafe Warehouse is currently a Christmas café known by many people with divine virtual living corners. If you are looking for a place for this Christmas season, do not forget to visit your Coffee Warehouse.
Address: No. 385/2A PhanÍch Long, Phu Nhuan, Ho Chi Minh City
Price: 39k - 69k
Opening hours: 08:00 - 22:00
5. Café Paul 1932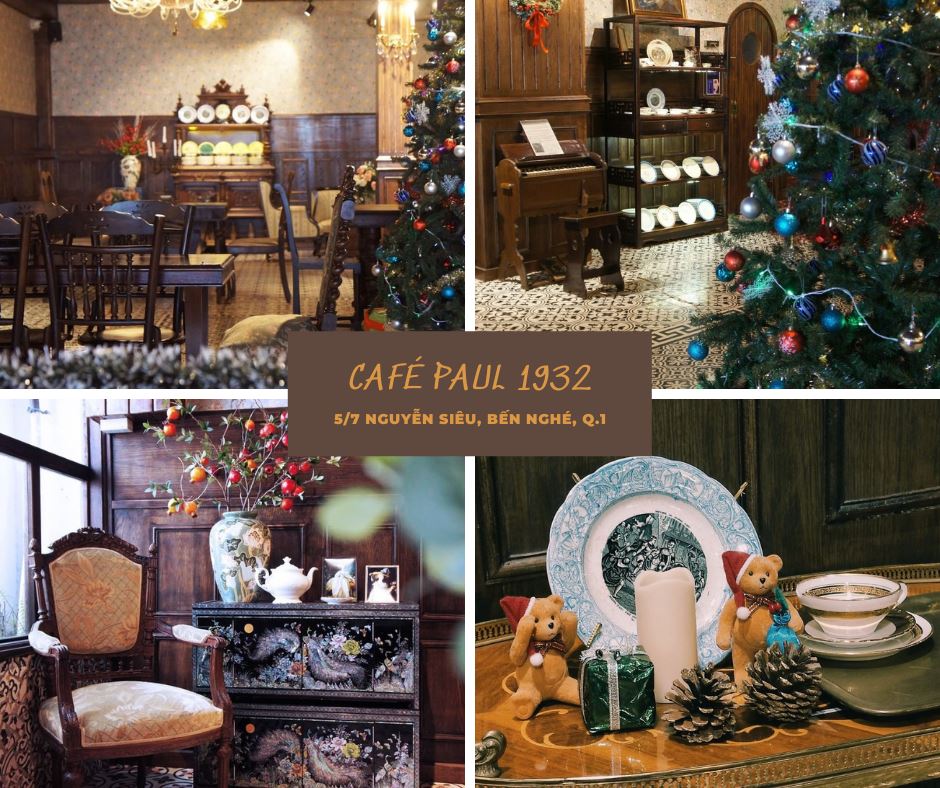 Café Paul 1932 is a classic Indochine style restaurant combined with a bit of contemporary to create a space full of ancient and nostalgic European features. Paul 1932 is a place for anyone who loves Vintage, quiet, right quality, good, smooth.
With christmas coming up, Paul 1932 decorated Christmas beautifully to create a sky full of warmth in the middle of this winter. Therefore, this is a place that is hard to ignore for devotees who like to celebrate Christmas in European style.
Address: No. 5/7 Nguyen Super, Ben Nghe Ward, District 1
Price: 60k-130k
Opening hours: 09:00 - 22:00
6. De Olla Café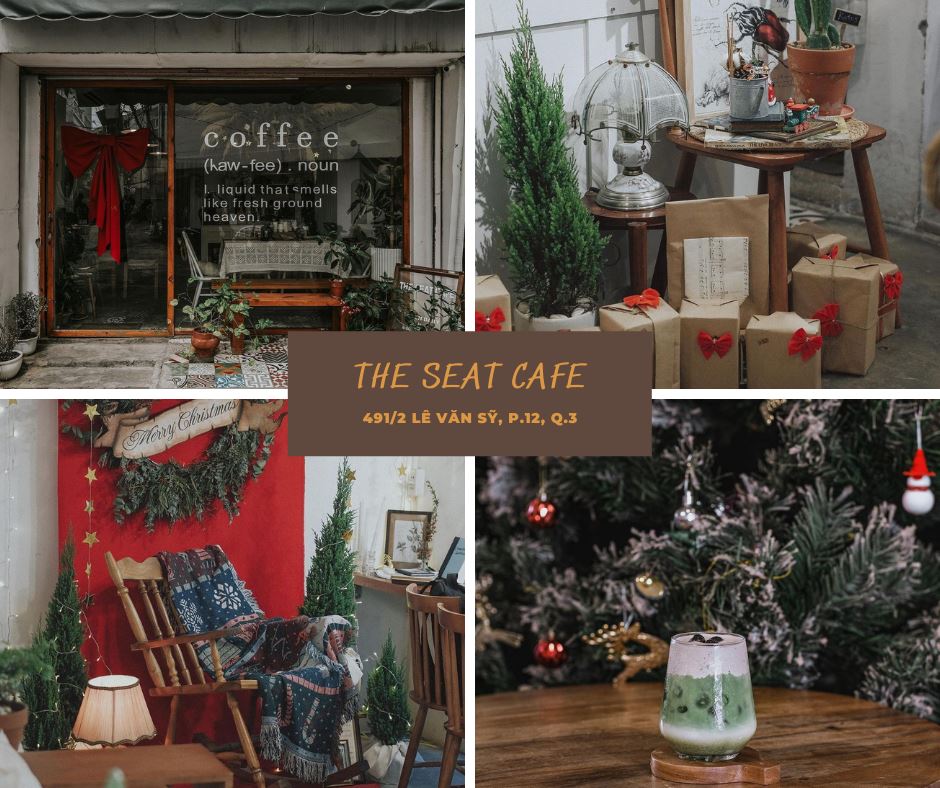 In a small alley in Binh Thanh district, there is a green café called De Olla Café, which is a combination of European and Korean styles. The space is filled with greenery, close to cool nature, white tone. Entering the restaurant, you will be extremely interested in the layout of the contemporary architecture of this place.
Most of all, with this Christmas season, De Olla Cafe has come up with the concept of bringing a warm and peaceful Christmas space with many virtual living corners ideal for the upcoming Christmas holidays.
Address: No. 20 Hoang Hoa Tram Street, Ward 7, Binh Thanh District, Ho Chi Minh City Ho Chi Minh City
Price: 35k++
Opening hours: 08:00 - 21:30
7. The Seat Cafe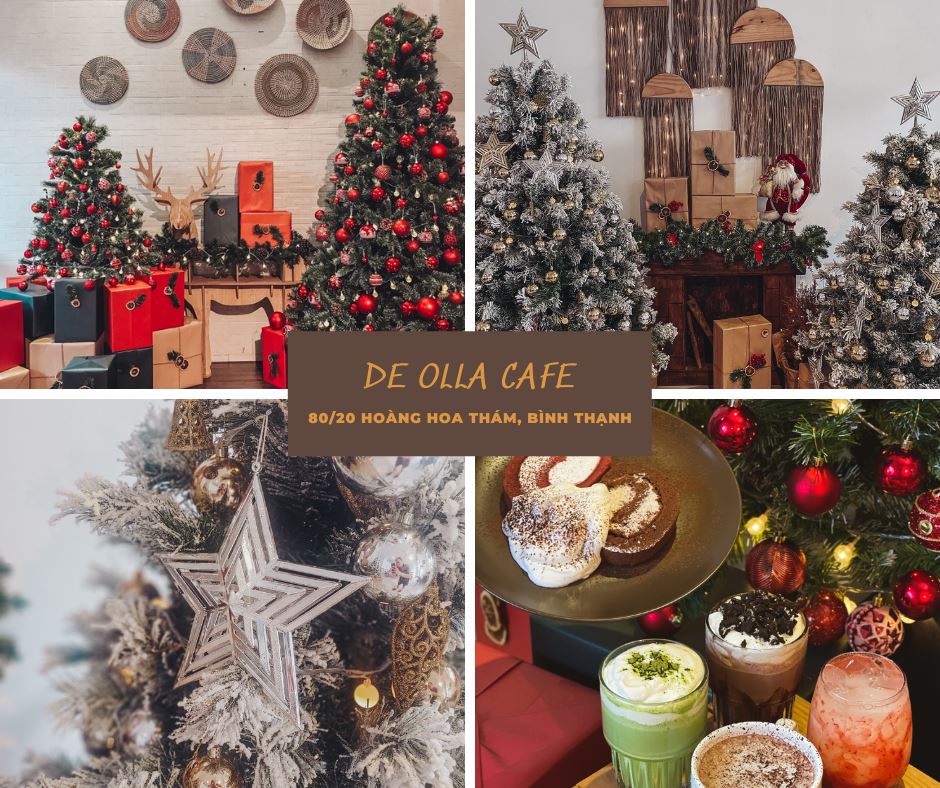 If this Christmas, you want to find a quiet place, beautiful little style then The Seat Cafe will be a perfect choice for you. The restaurant is decor in the dominant white tone combined with a gentle Christmas concept, filled with cuteness, cuteness. It promises to be a great place for the end of the year holidays.
Address: No. 491/2 Le Van Sy, Ward 12, District 3, Ho Chi Minh City
Price: 29k-60k
Opening hours: 08:00 - 22:00
8. Per'Fairytale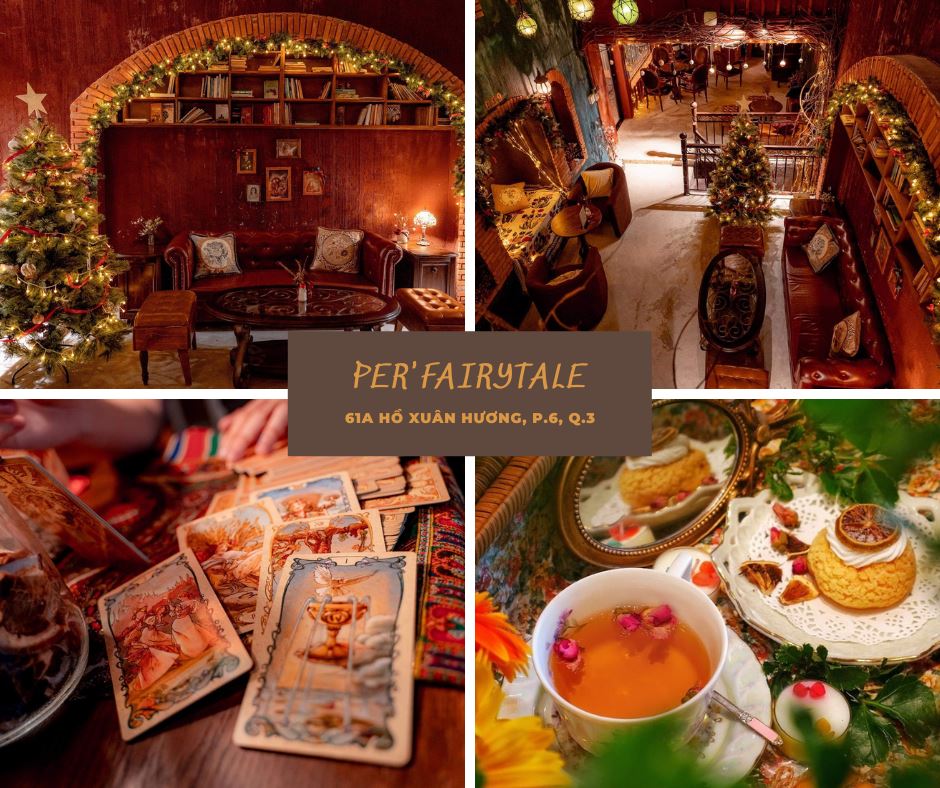 Per'Fairytale - The bakery in Wonderland for the "Alice" of Saigon will be the last name on the list of Christmas cafes in this article. Possessing a romantic style evokes dreams, creating new inspirations for those who love nostalgia and the occult.
Coming to Per'Fairytale, you will feel like entering a magical wonderland, drinking a cup of tea, eating a piece of cake, watching tarot listen to the message of the universe for this Christmas season.
Address: No. 61A Ho Xuan Huong Street, Ward 5, District 3, HO CHI MINH CITY Ho Chi Minh City
Price: 55k++
Opening hours: 09:00 - 23:00
Writer: Tran Hieu