Wet cake with chicken crush
You think wet cake and chicken heart have nothing to do with each other? Then make a big mistake! With the creativity of the people of Dalat, the two dishes combined together become more reasonable than ever. The soft wet cake served with delicious chicken, with herbs and exclusive fish sauce makes eaters nod in appreciation. This is the first dish on the list of must-try delicacies when coming to Dalat.
Address to eat delicious chicken heart cake in Dalat:
Quan Trang: 15F Tang Bat Tiger
Quan Long: Alley 202, Lot A16 Phan Dinh Phung KQH
Quan Hang 68: 68 Phan Dinh Phung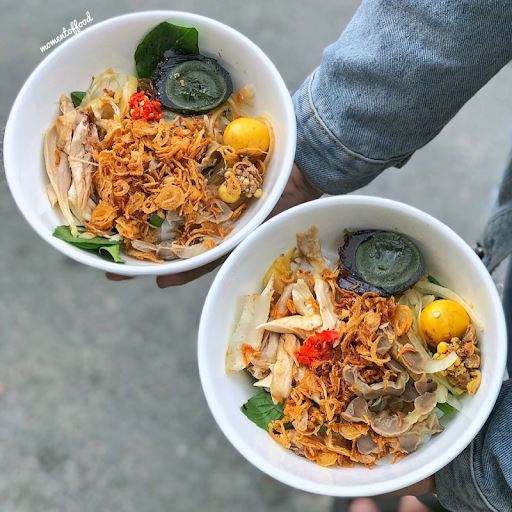 Base cake
Traveling to the misty city, hot Dalat dishes sold in small spaces such as cakes are always especially favored by diners. The weather is cold, there is a tiny cake with a crispy crust, fragrant egg filling, served with onion fish sauce and shumai must be said... It's over!
Address to eat delicious cakes in Dalat:
27/44 Yersin Ward 10
Shared House Cake: 13 Common House
Cake of Village House: 15A Nguyen Bieu Street, Ward 1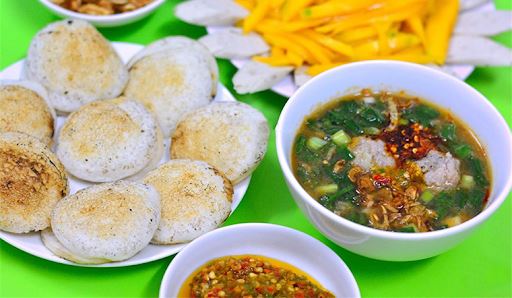 É leaf chicken hot pot
É leaf chicken hotpot does not originate from Da Lat but leaves an impression on tourists from all over the world. It takes once to enjoy this dish here to feel all its rich delicacies in the cold weather of Da Lat to taste. É leaves when eaten raw have a sour and acrid taste, but when cooked with chicken, they create a delicate and cool sour taste.
Address to eat delicious é leaf chicken hotpot in Dalat:
Enlightenment Shop: 27 Le Dai Hanh Street
Shop 668: 2 Chu Van An, Ward 3
Quan Hanh: 1 Yersin, Ward 10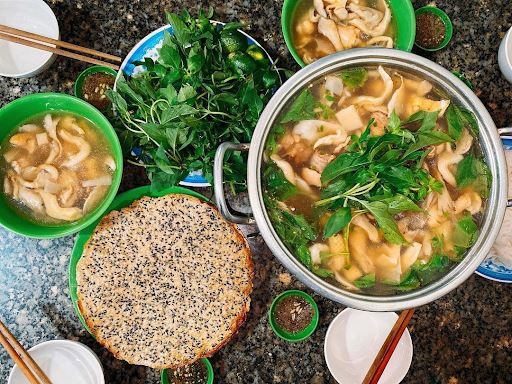 Artichoke Silk Beef Hotpot
Beef hot pot is not a strange dish for diners, but the beef hot pot version is modified when cooked with artichoke leaves to make this rustic dish even more special. Still with the main ingredient is beef, but the soup cooked with artichoke leaves specialty of Da Lat becomes much sweeter and more exotic.
Address to eat artichoke beef hotpot in Dalat:
Old Shop: 427/3 Phan Dinh Phung Street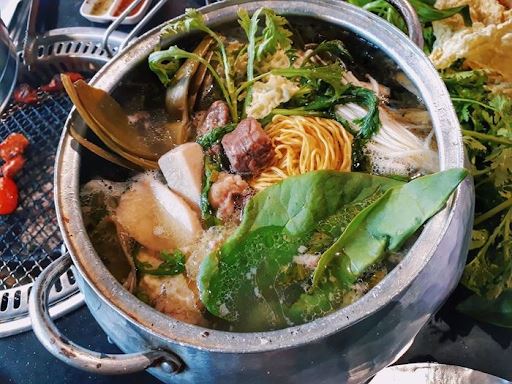 Shumai bread
It is said that if you come to Da Lat without eating shumai bread, you have missed the whole trip. This dish seems quite simple, consisting of only one cup of broth, two or three shumai balls, pork skin, plus a small silk patty cut inside. That's it, but anyone who has tried it will rate this as a dish of excellent quality at an affordable price. If you have the opportunity, definitely do not miss the opportunity to enjoy!
Where to eat delicious shumai bread in Dalat:
Shumai bread 79: No. 1 Post Office Residence Alley, Thong Thien Hoc Street, Ward 2
BH shumai bread: 79 Bui Thi Xuan, Ward 2
Yersin shumai bread: 10 Yersin Street, Ward 10
Ms. Hong shumai bread: 72 Yersin Street, Ward 10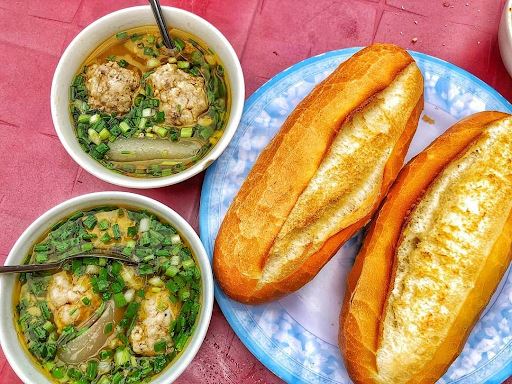 Snails stuffed with meat
Dalat is famous for its "hot and blown while eating" delicacies, among which must be mentioned the stuffed snails. The boiled snail meat is fragrant, mixed with the rich smell of lemongrass and sweet and sour dipping sauce. A bowl of snails is smoking, make sure you eat one and want to eat two!
Address to eat snails stuffed with delicious meat in Dalat:
Stuffed snail shop: 33 Hai Ba Trung, Ward 6
Stuffed snail shop: 4D - 41 Hai Ba Trung
Da Lat Night Market: Nguyen Thi Minh Khai Street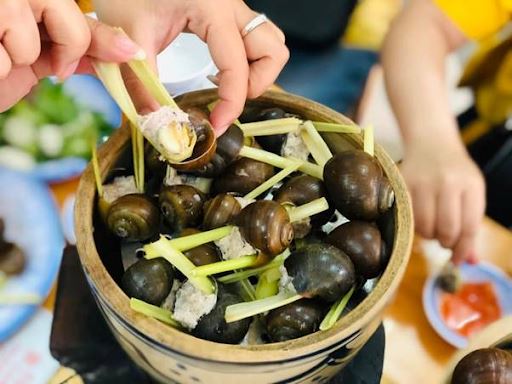 Grilled spring rolls
The next dish on the list of delicious dishes in Da Lat most loved by tourists is grilled spring rolls, a dish that almost obliges anyone to come to Da Lat to enjoy. Grilled spring rolls with a very delicate and harmonious combination of meat, vegetables, sour foods and sauces separately, will surely make diners eat once and remember forever.
Address to eat delicious grilled spring rolls in Dalat:
Ba Hung Shop: 328 Phan Dinh Phung Street
Ba Nghia Shop: 45 Bui Thi Xuan, Ward 2
Quan Hung Van: 150 Bui Thi Xuan, Ward 2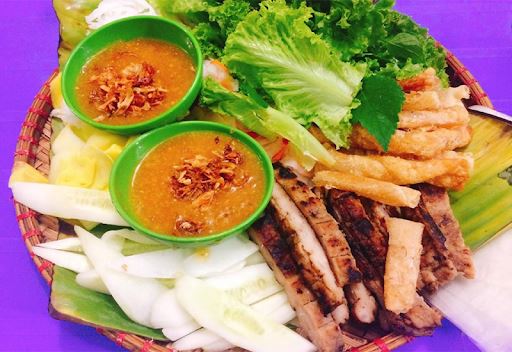 Baked rice paper
Baked rice paper is obviously just a very ordinary snack, anywhere can be found. However, baked rice paper must be eaten in Da Lat to be called standard. Imagine on a typical chilly afternoon of Dalat, sitting with friends while watching the streets, while enjoying hot and crispy baked rice papers, is interesting, right?
Address to eat delicious baked rice paper in Dalat:
Aunt Dinh baked rice paper: 26 Hoang Dieu, Ward 5
Dalat Night Market - There are many goods for you to choose from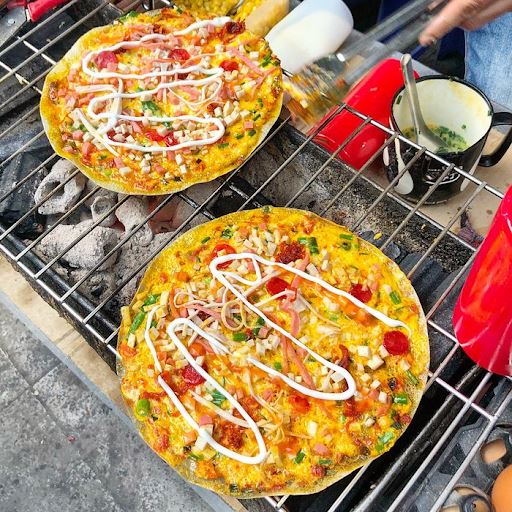 Dessert Bonus: Hot black sesame soy milk
Dalat is such a land that makes people fat! Even rustic drinks like soy milk, when sipping here, become strangely delicious. You can easily find hot soy milk on the streets or night markets. A glass of hot soy milk and served with pastries. It feels very "chill" always.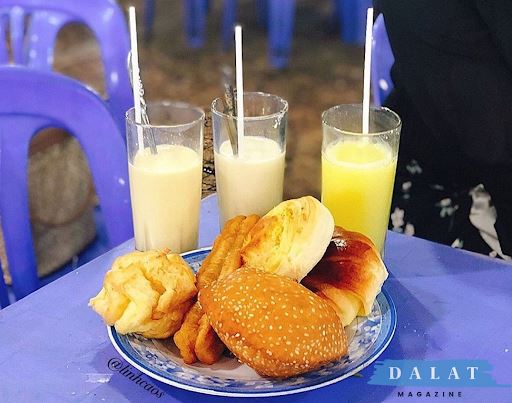 Written by Jennie