Pham Nghiem Trai
Stepping into Pham Nghiem Trai space, you will forget all worries and calmly enjoy Japanese vegetarian cuisine. Pham Nghiem Trai is the only place in Vietnam that combines tea ceremony, vegetarian restaurant and has a museum of Buddhist antiquities for visitors. Pham Nghiem Trai Museum with more than 500 Buddhist artifacts, including ancient Vietnamese weapons and statues from ancient imperial periods and handed down and worshipped by folk for hundreds of thousands of years. There are also ancient Asian statues such as Japan...
Address: 199 Nguyen Trai, Nguyen Cu Trinh Ward, District 1, HCMC HCM
Opening hours: 8h00 – 22h00
Phone: 028 3925 1115
Website: https://www.facebook.com/bongensai/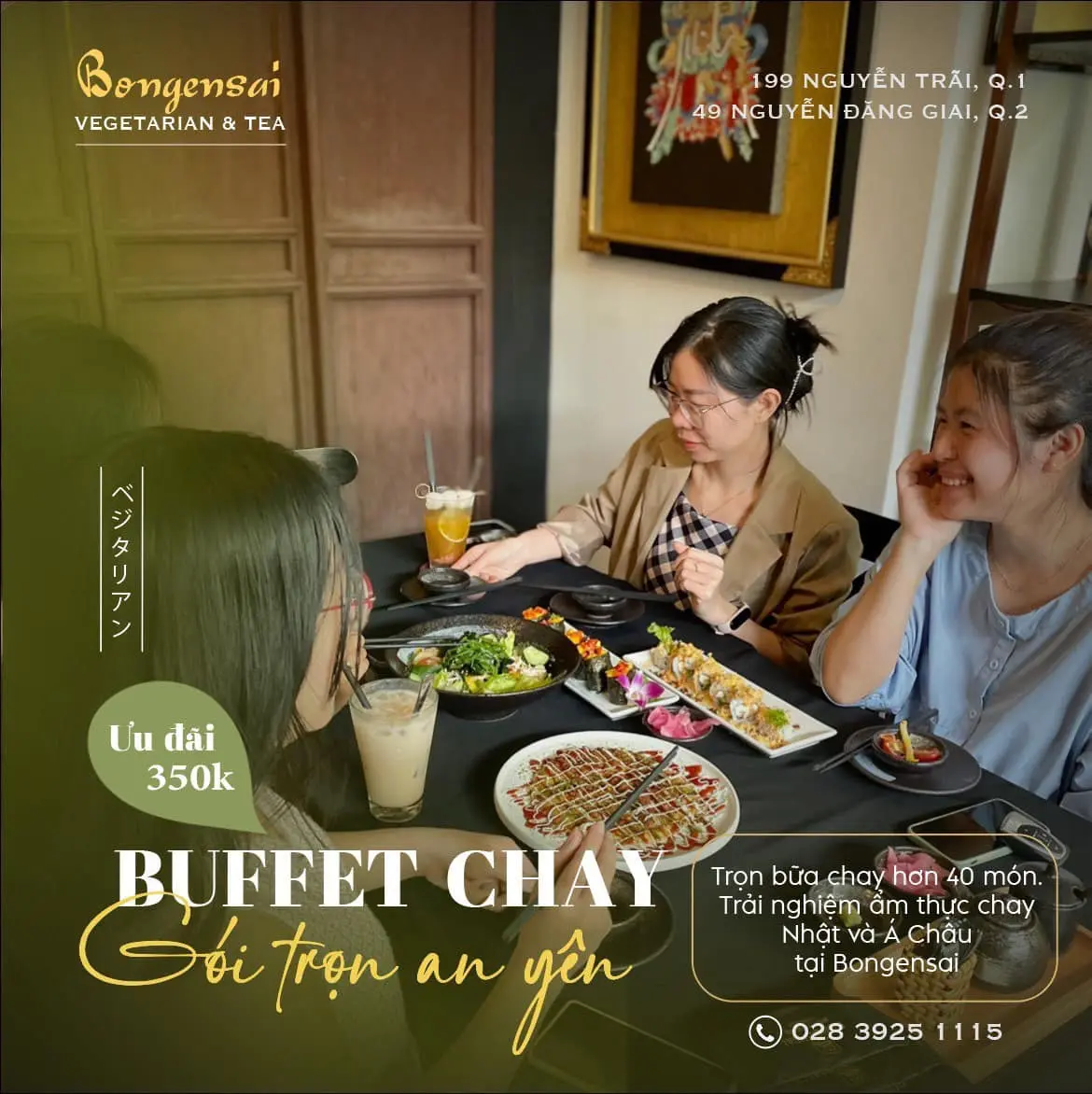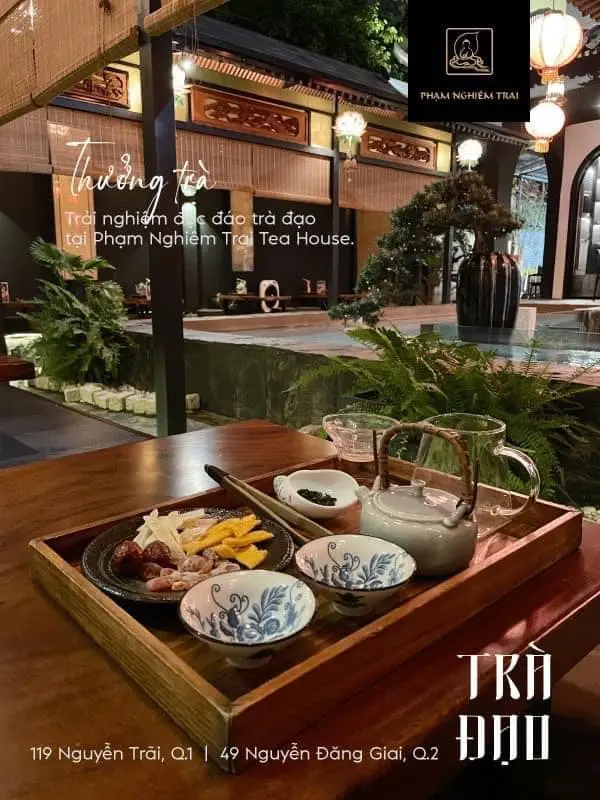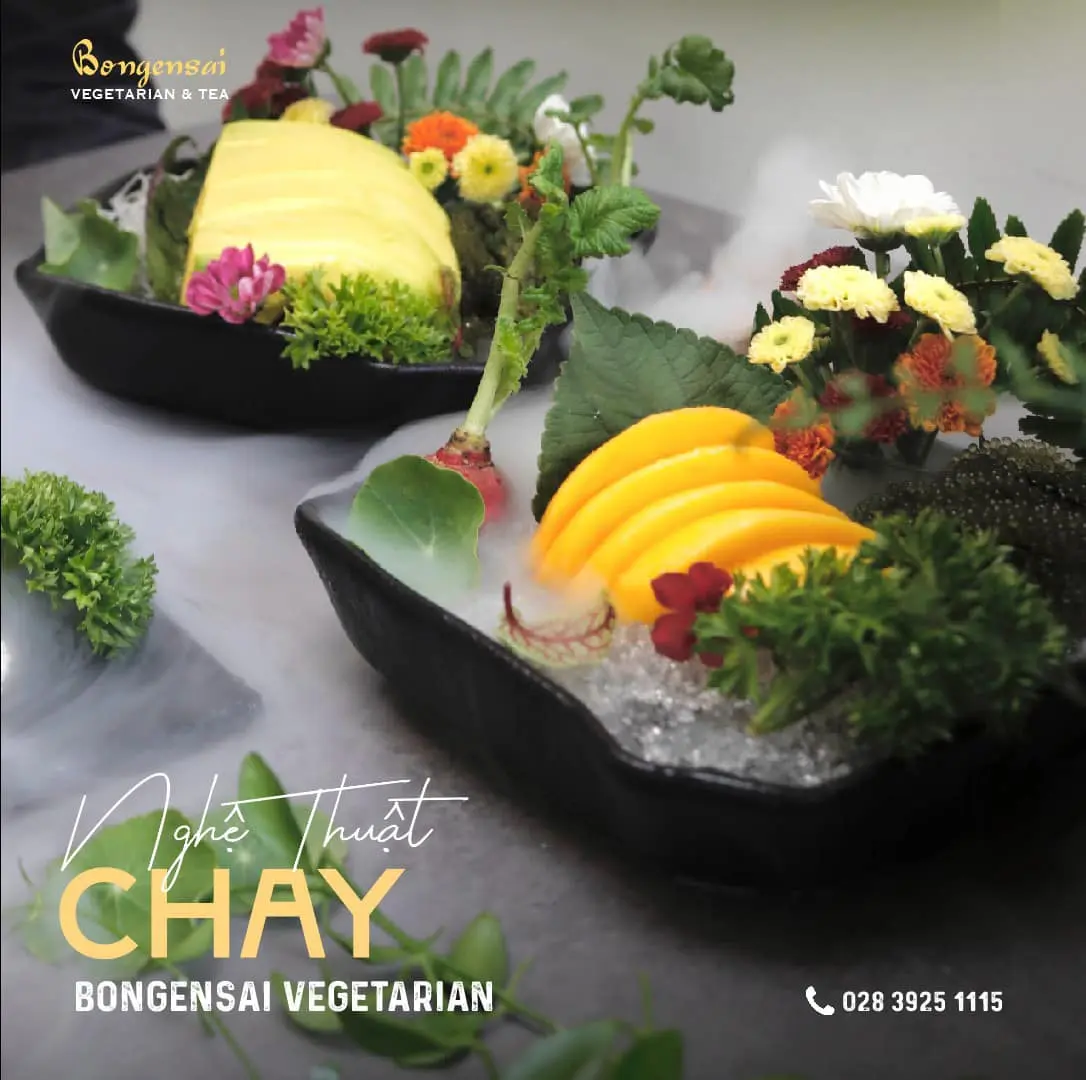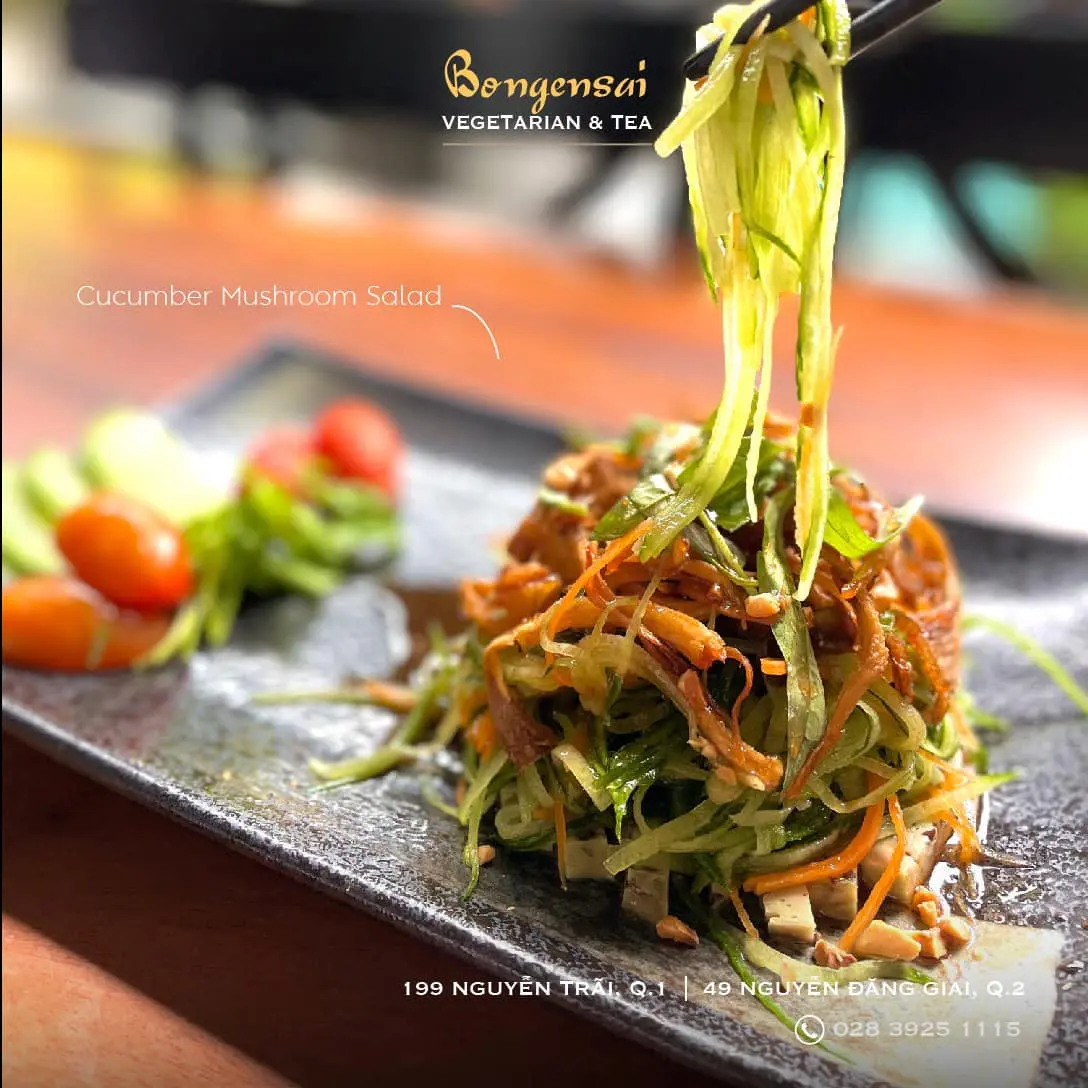 Be An Vegetarian Bistro
The vegetarian rice tray in Be An brings traditional flavors on each dish. From familiar appetizers such as spring rolls, melon sprouts to special dishes such as char siu noodles, longevity tofu ship, five-color lotus root stew soup or lotus leaf steamed rice. All are rustic, simple but harmonious into a full, nutritious, delicious and beautiful rice tray for families to enjoy.
Address: GF, Saigon Garden, 99 Nguyen Hue, District 1, Ho Chi Minh City HCM
Phone: 028 3915 0098
Opening hours: 10h00 – 21h30
Website: https://www.facebook.com/beanvegetarian/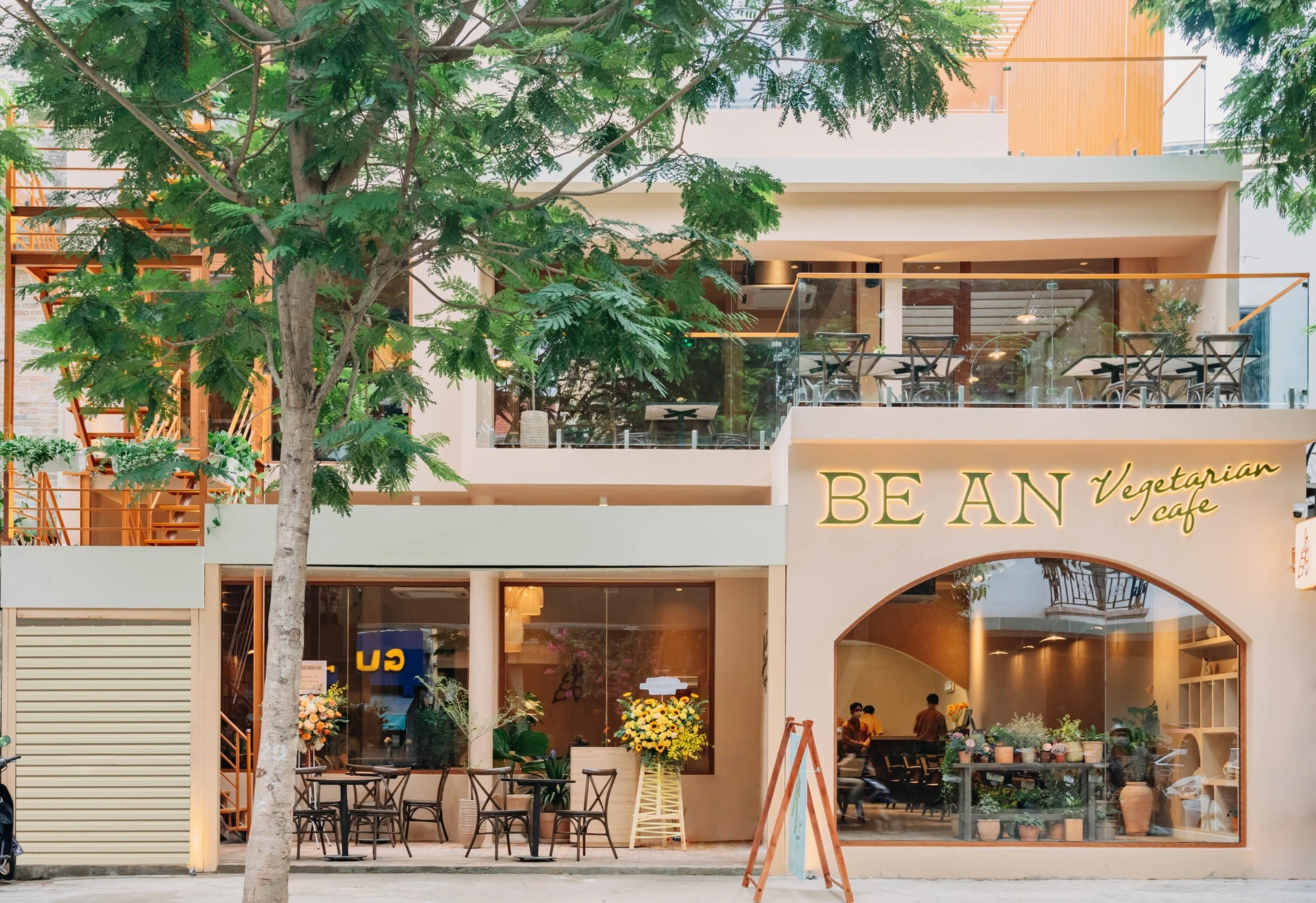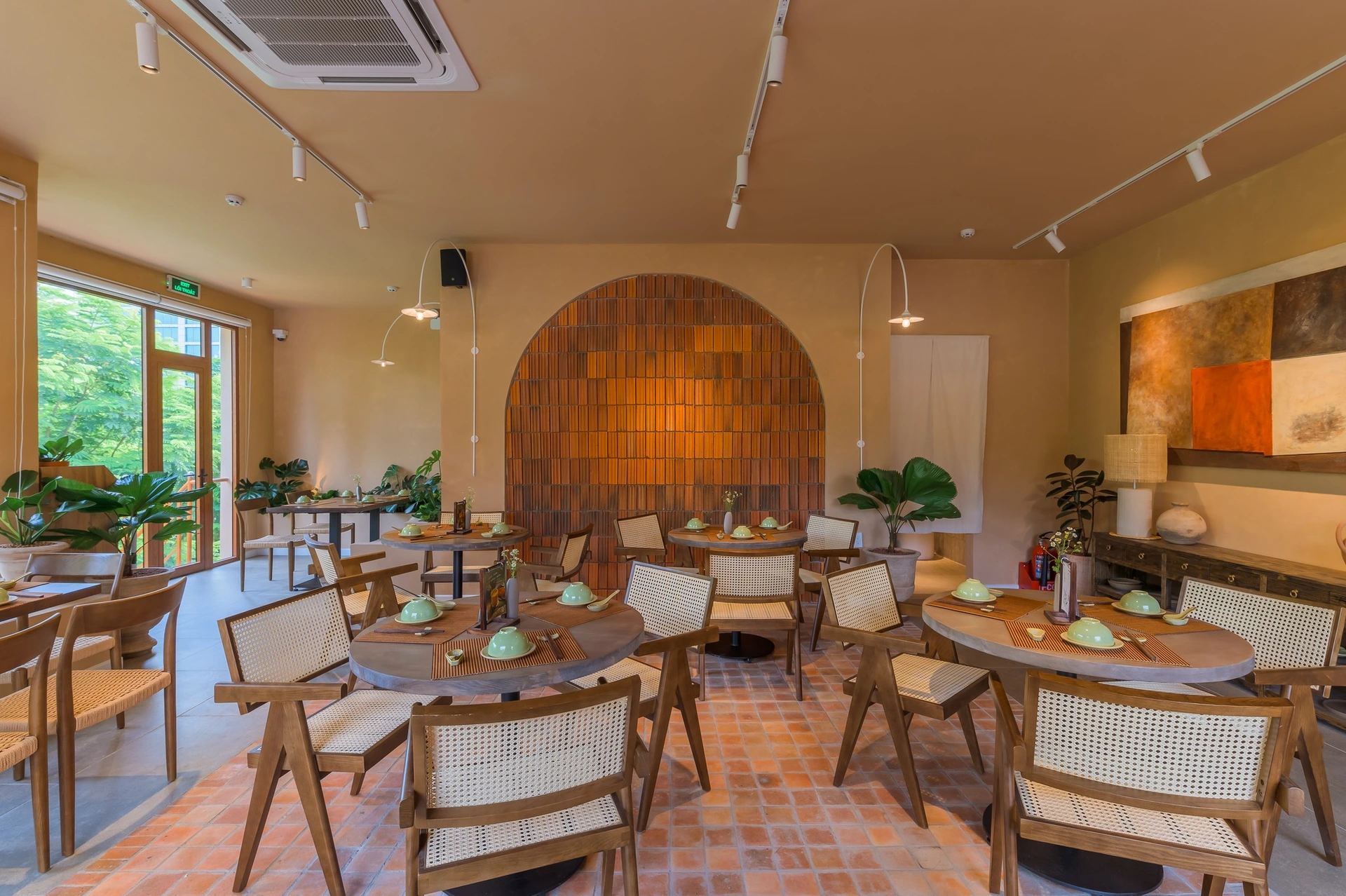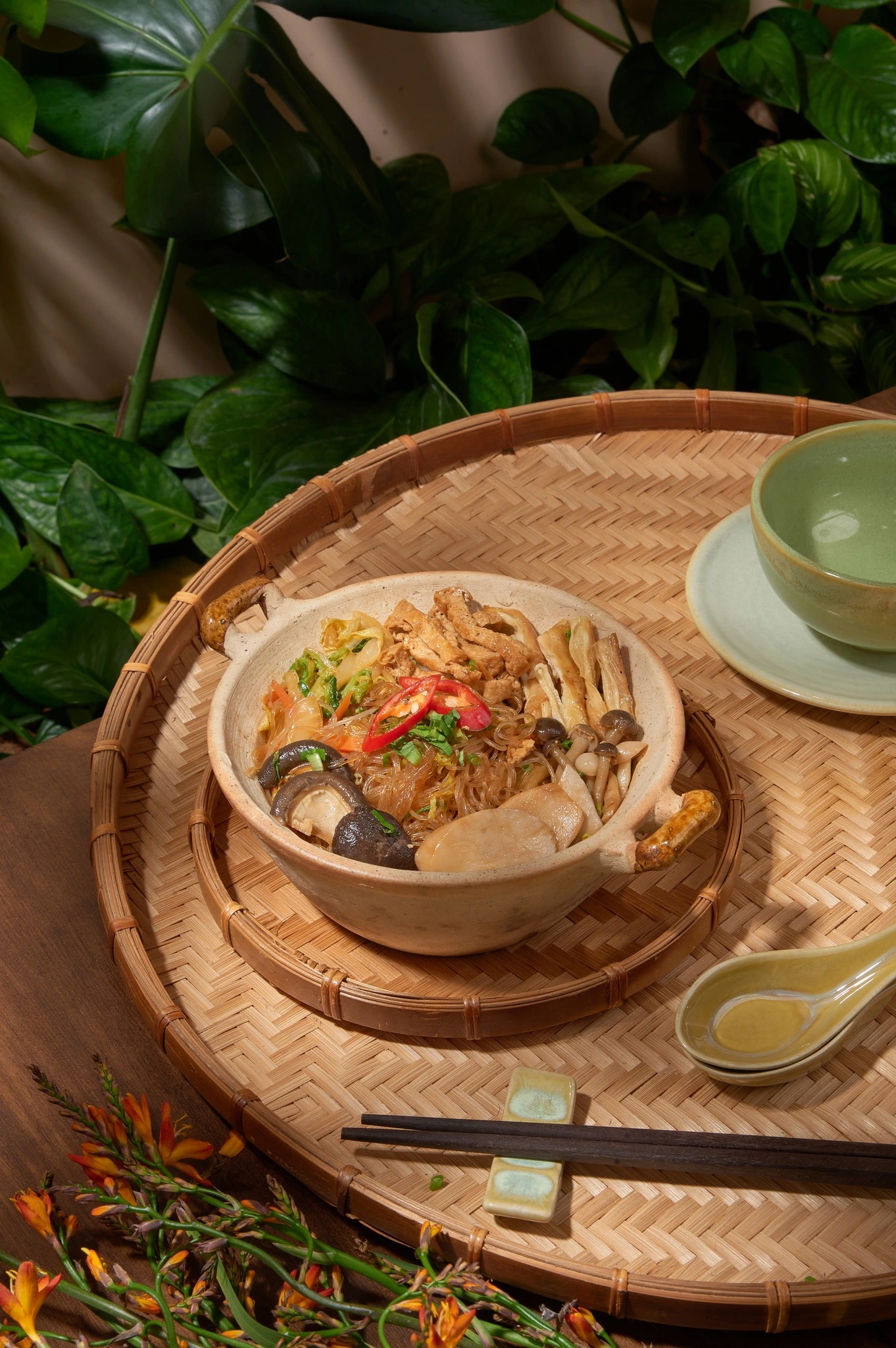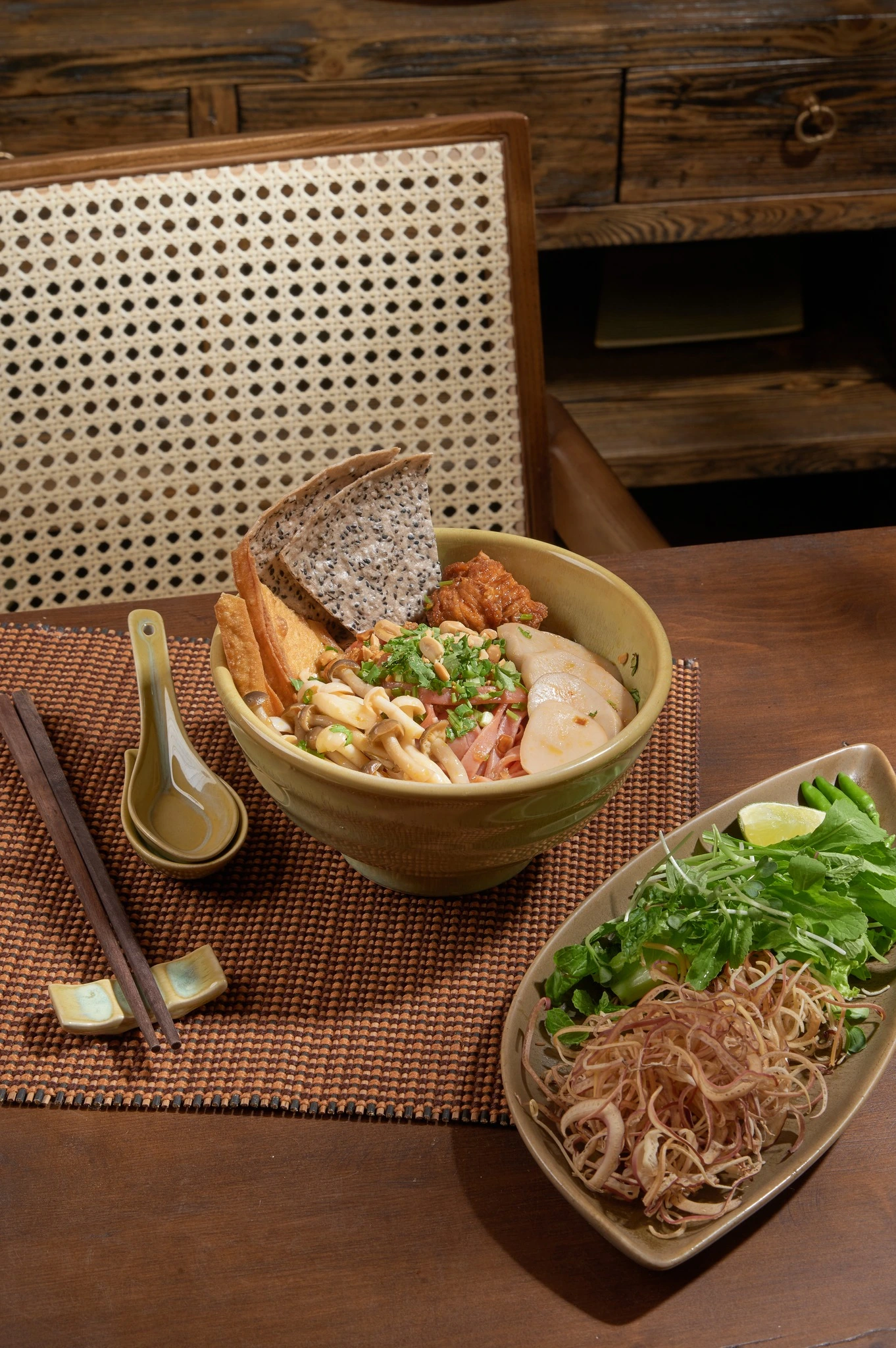 Metta Vegetarian
Metta Vegetarian pays attention to every small detail, satisfying even the most demanding diners. And with the architecture like a peaceful Hoi An ancient town, the airy grounds, it is suitable for you to take some photos. Eat a lunch with your loved ones, sip fragrant tea and review the memories of a past year. Metta Vegetarian has 3 places for you to conveniently move around the city.
This delicious vegetarian restaurant in Saigon has 3 locations with 3 different architectures. If the space in District 2 will help you blend into the natural greenery, in the space of District 3 and Phu Nhuan District will be a miniature Hoi An.
Facility 1: No. 4 19th Street, P. An Phu, District 2, HCMC HCM
Campus 2: 25C Tu Xuong, Vo Thi Sau Ward, District 3, HCMC HCM
Facility 3: 100 Tran Huy Lieu, Ward 15, Phu Nhuan District, HCMC HCM
Phone: 038 614 5968
Opening hours: 7h00 – 22h00
Website: https://www.facebook.com/Metta.vegetarian.vn/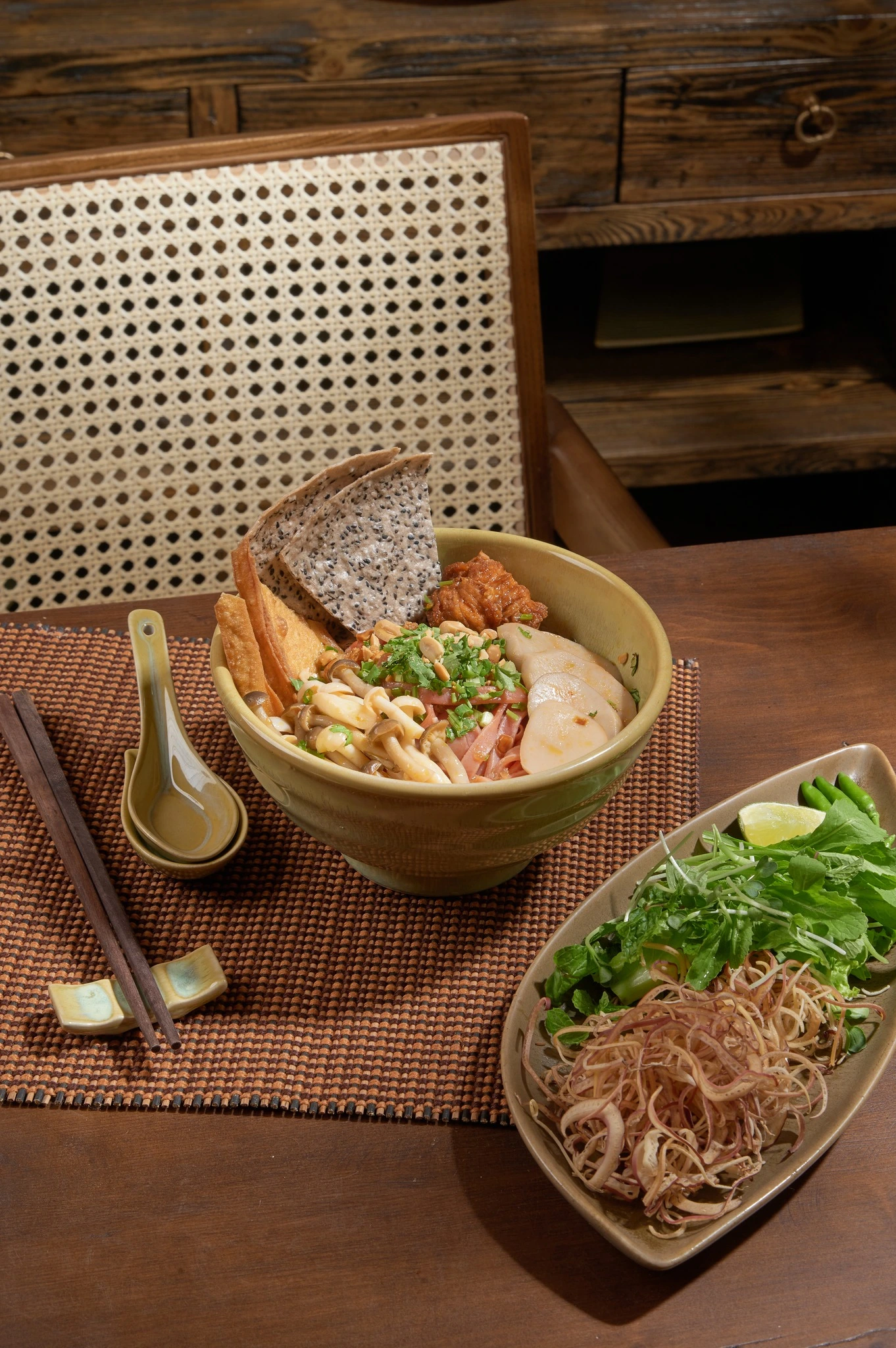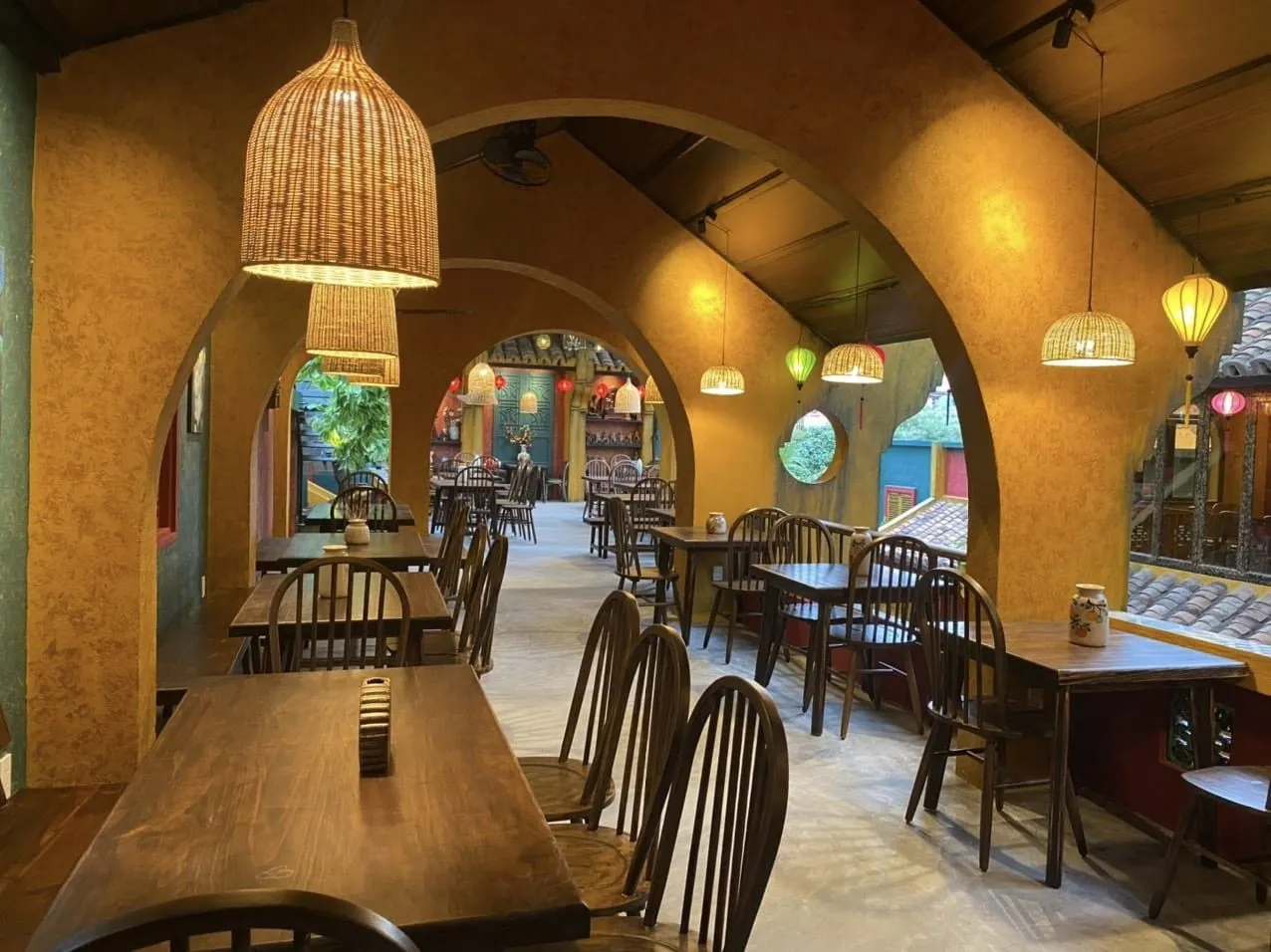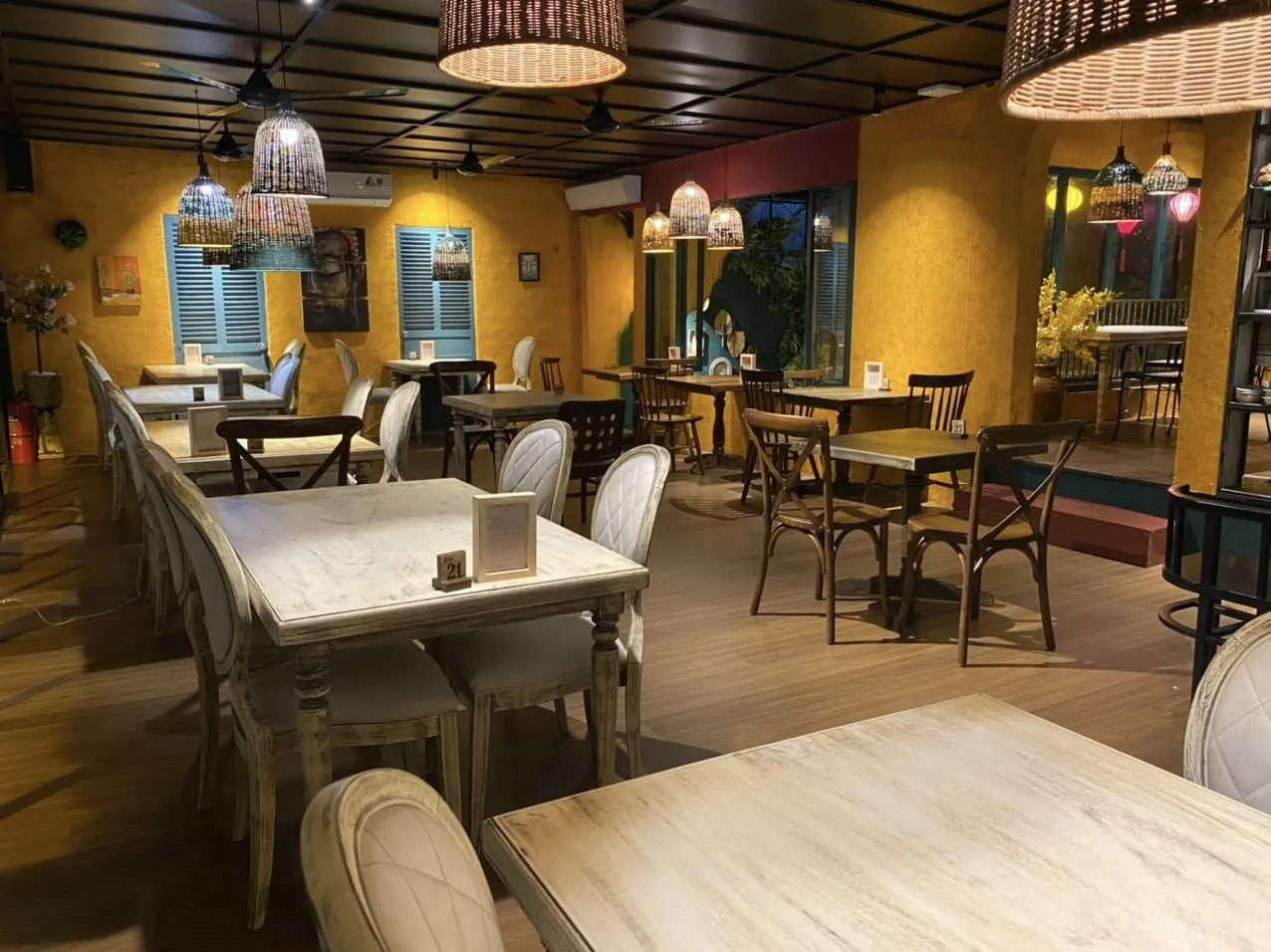 Wisdom
Chay Tue Restaurant is located in the heart of Saigon in the unique District 1, opposite the famous sacred ancient Jade Emperor Pagoda in Saigon. It is a charming, luxurious, cozy restaurant, stylized Buddha image, dubbed Tue, in harmony with the lively environment. This delicious vegetarian restaurant in Saigon can accommodate up to 300 guests, has a common and private space suitable for all diners' needs.
Address: 76 Mai Thi Luu, Dakao Ward, District 1, Ho Chi Minh City HCM
Phone: 090 725 99 88
Opening hours: 8h00 – 21h00
Website: https://www.facebook.com/TUE.nhahangthuanchaytue.mtl/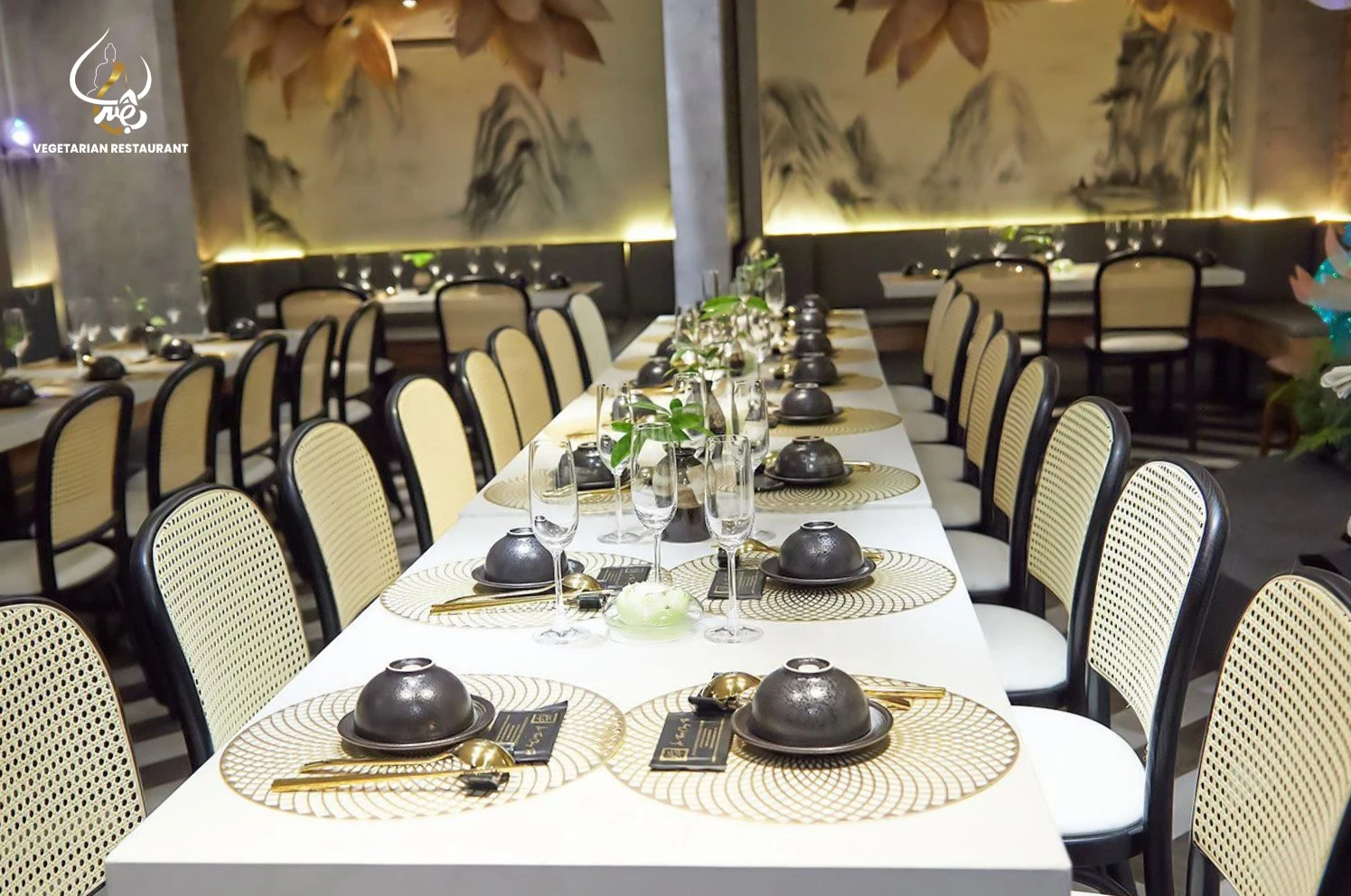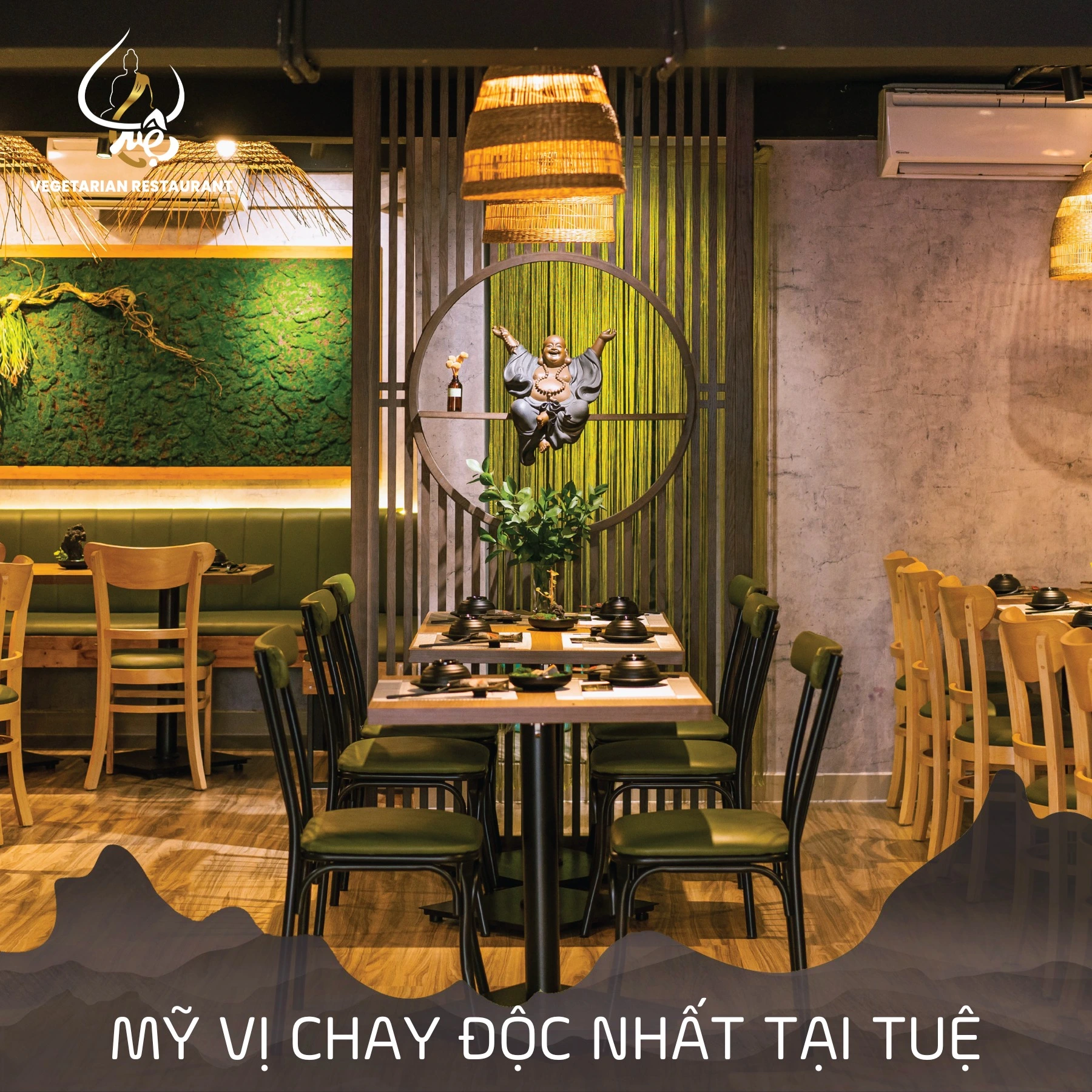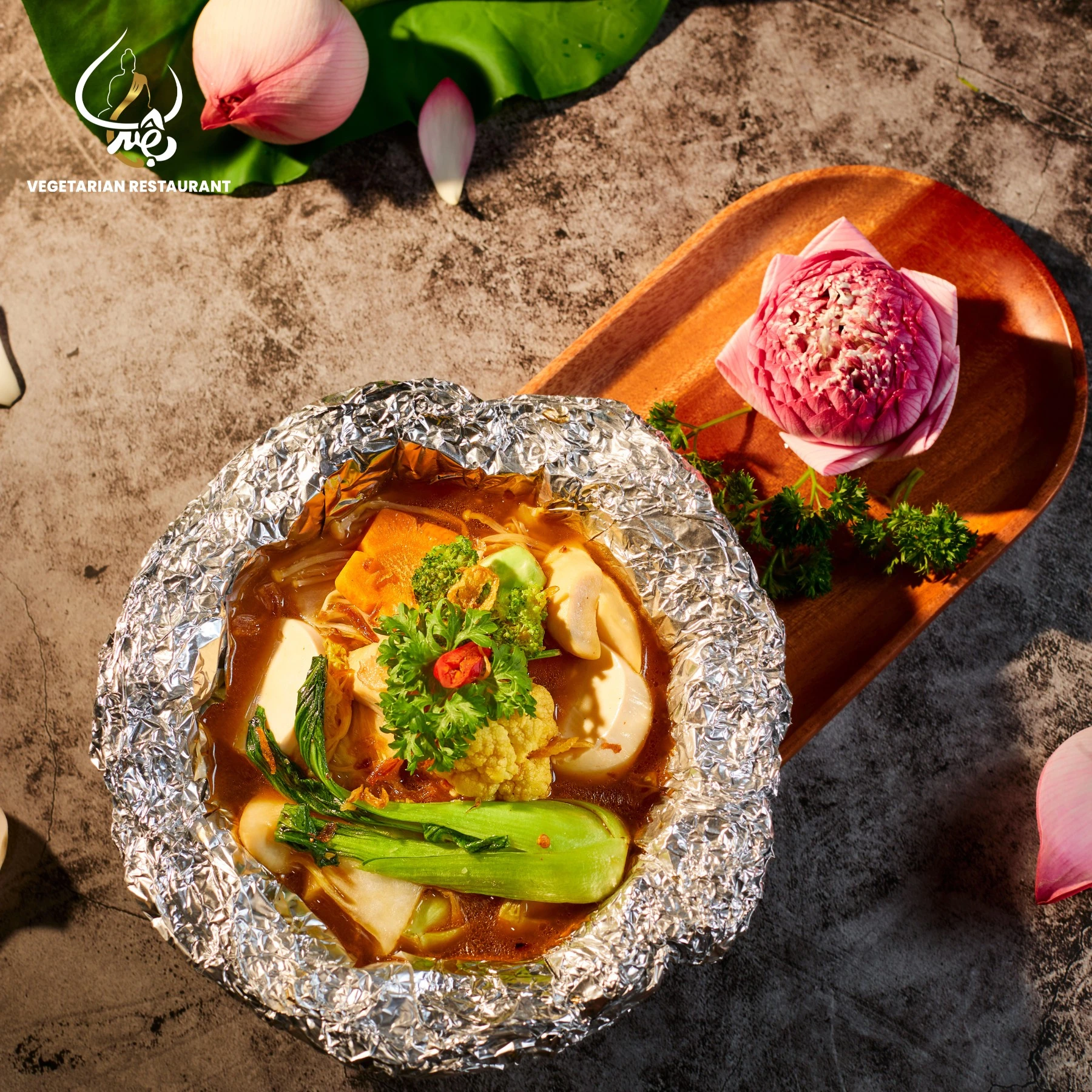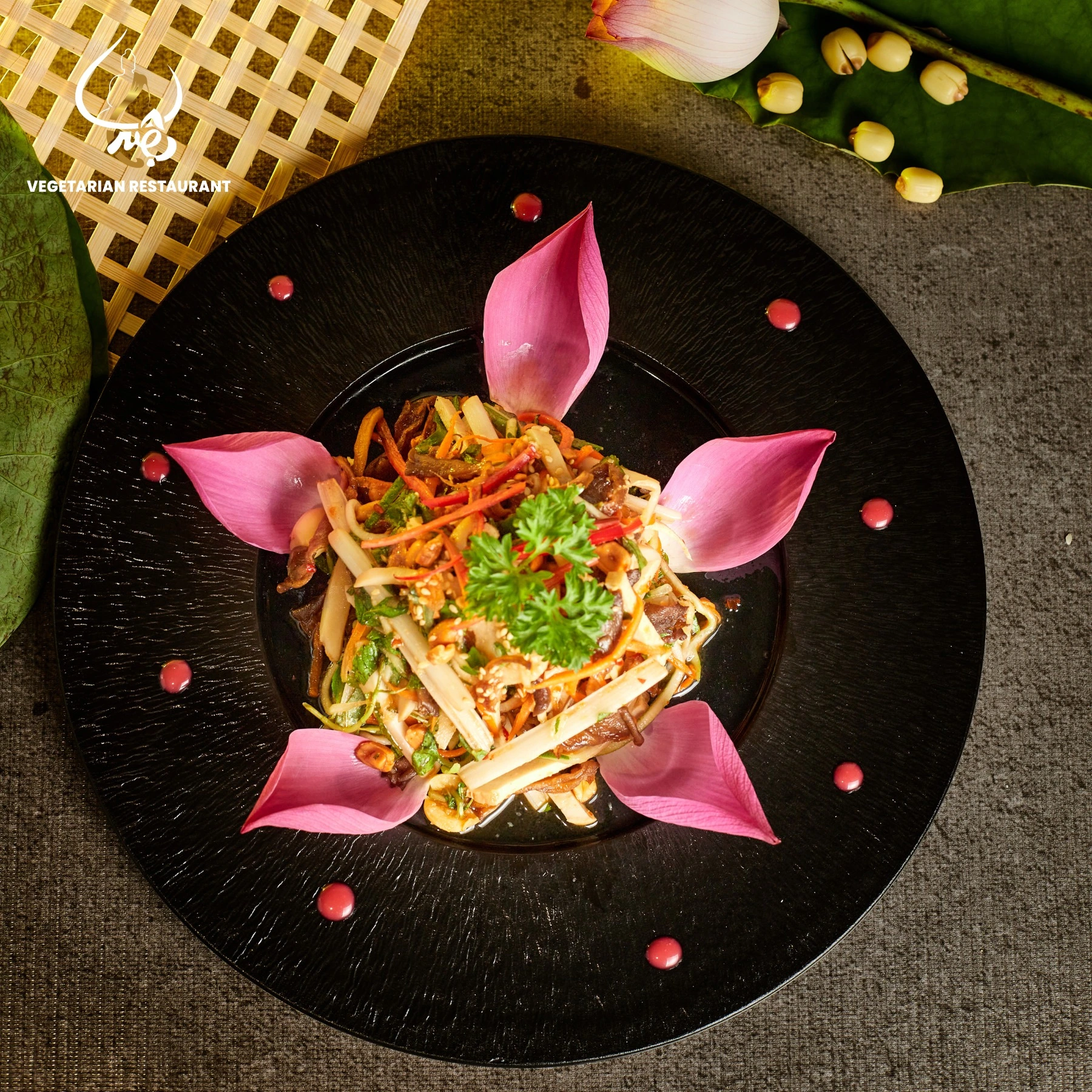 Hum Vegetarian
Beautifully located in districts 2 and 3, close to the city's top tourist attractions, Hum Vegetarian offers a cozy, elegant and calming space to enjoy delicious food. Food is prepared on site from a variety of fresh legumes, nuts, vegetables, flowers and fruits. Simple and nutritious, the dishes are prepared with all-natural ingredients under the meticulous hands of chefs, producing dishes that are not only delicious, fragrant but also aesthetically beautiful.
Hum Garden: 32 D10, Thao Dien, District 2, Thu Duc City
Hum Café: 32 Vo Van Tan, District 3, HCMC
Phone: 090 632 95 59
Opening hours: 10h00 – 22h00
Website: https://la-hum.vn/menu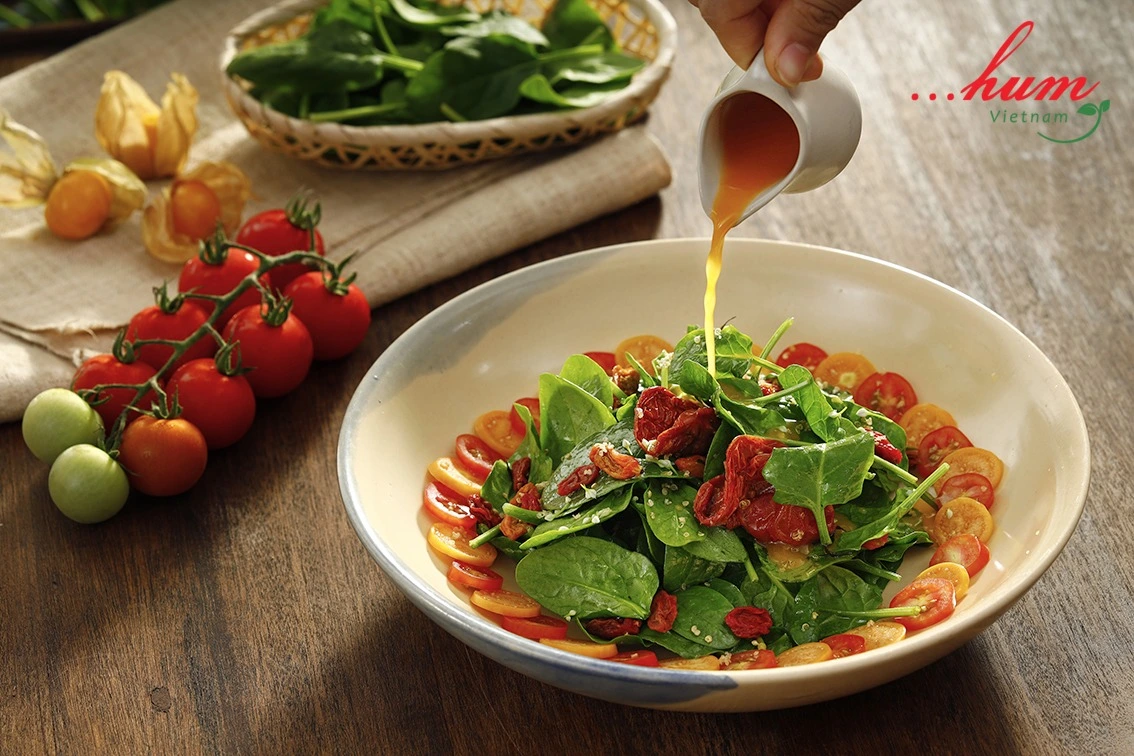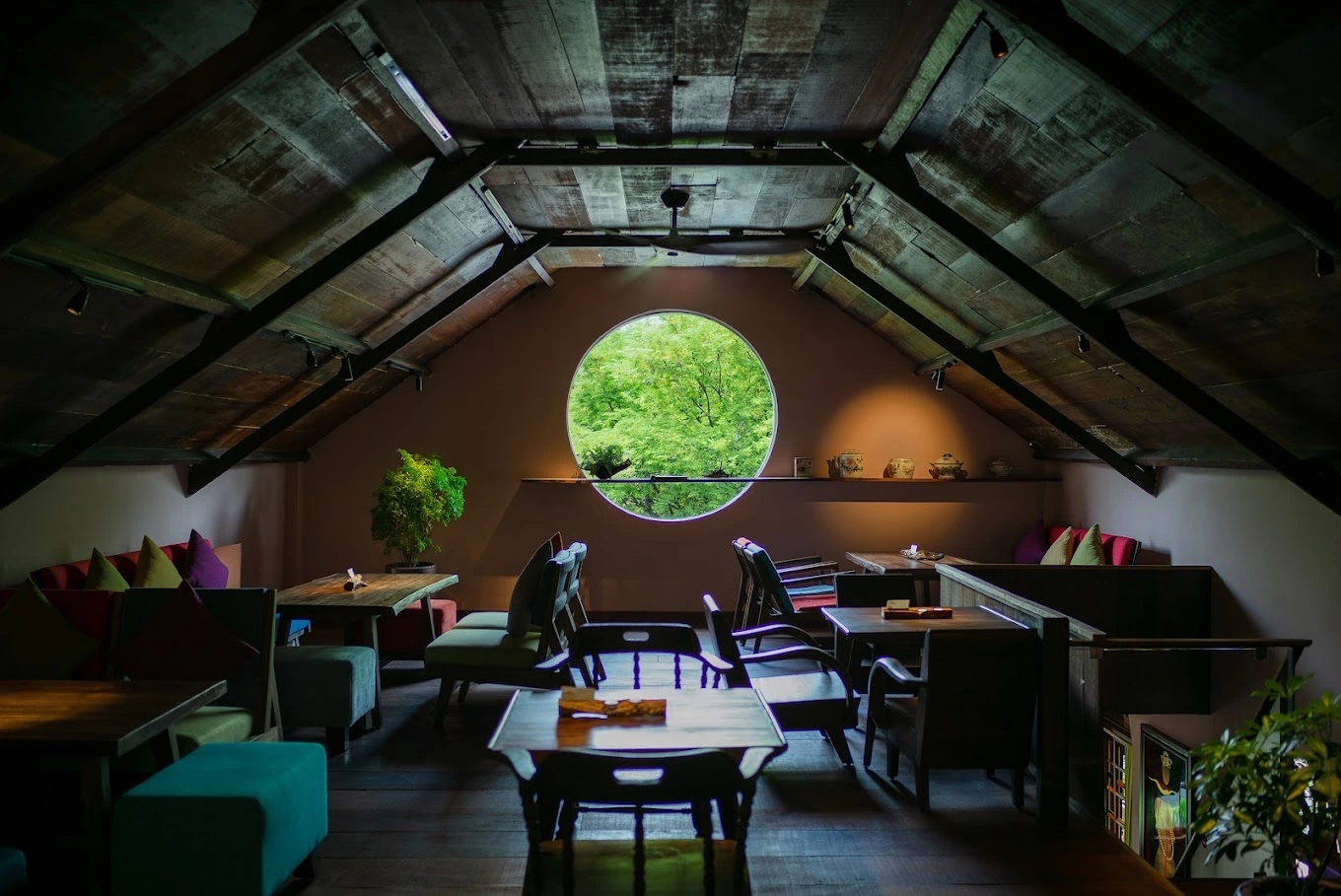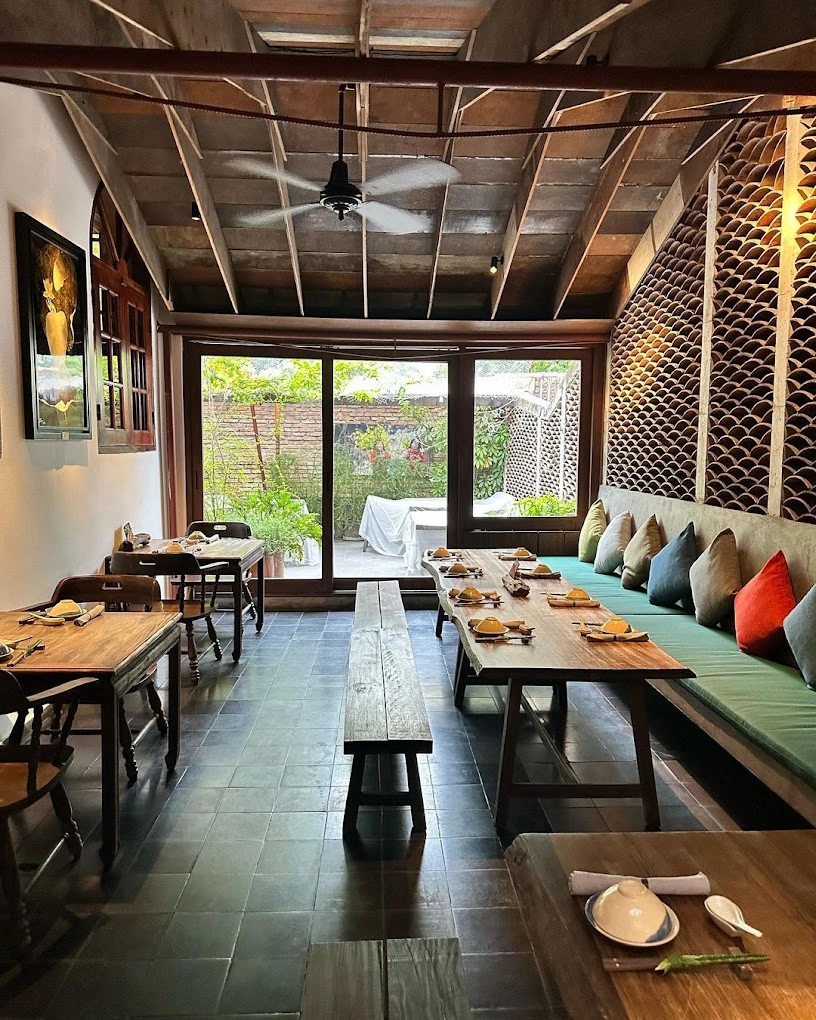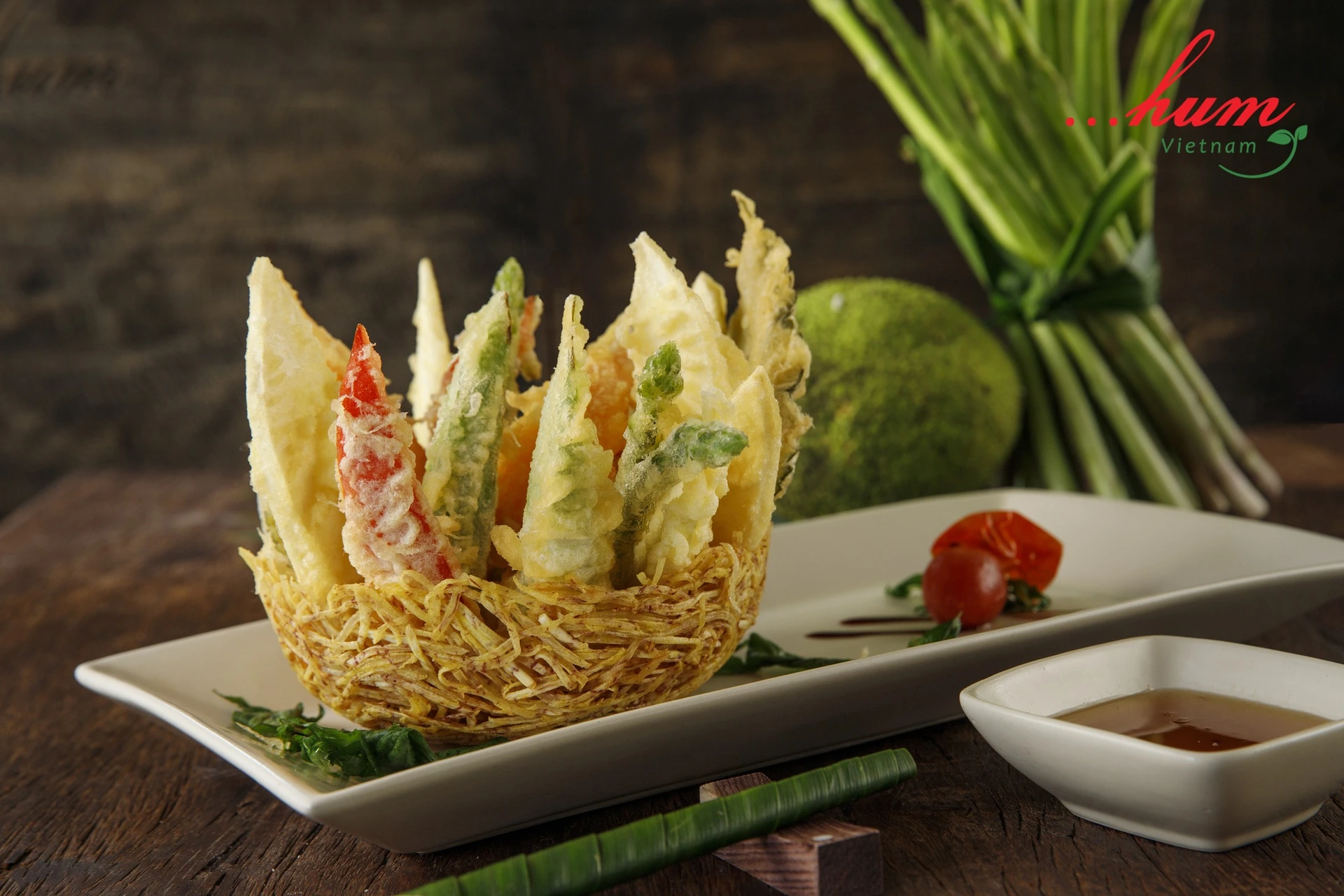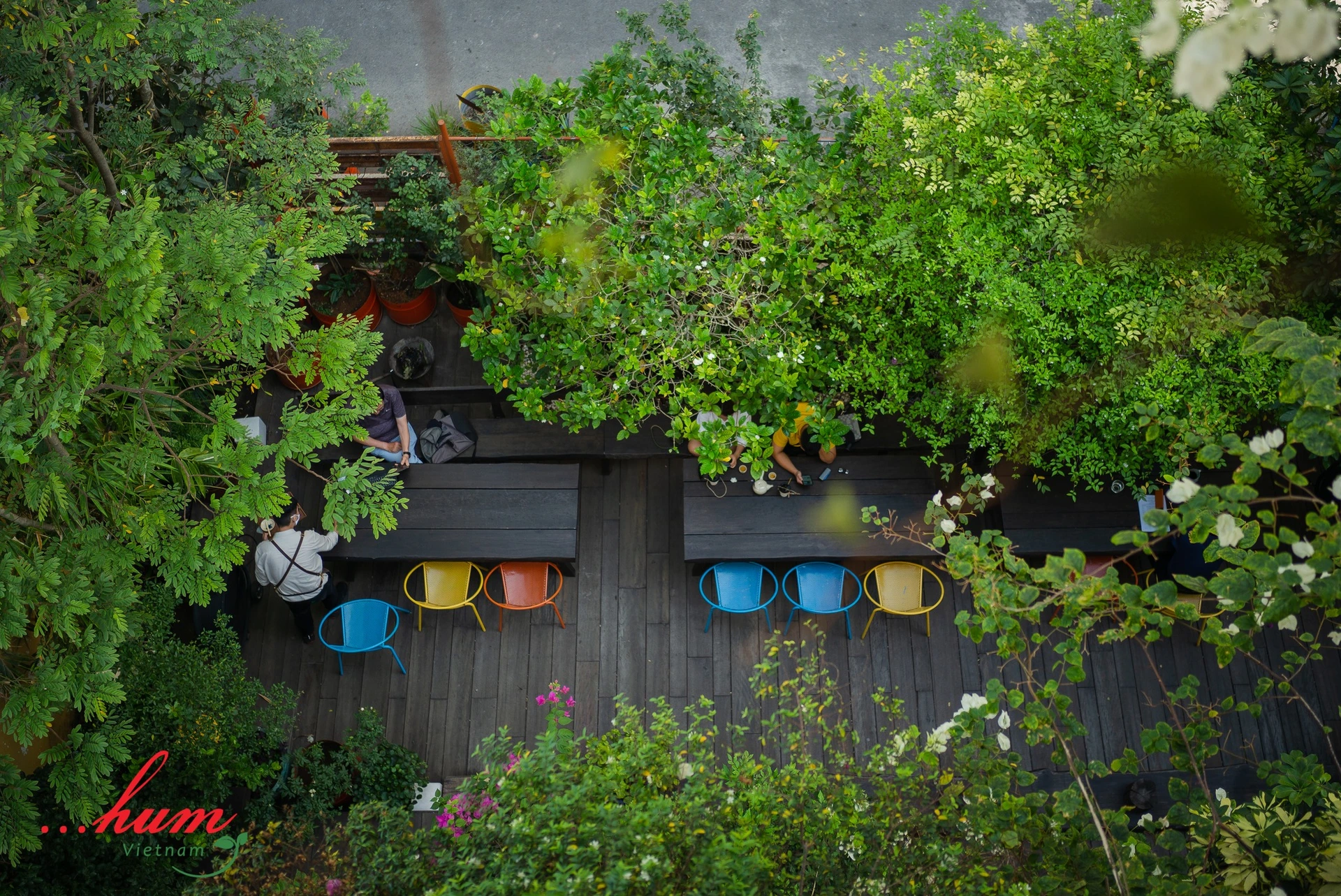 Shamballa Vegetarian, Restaurant & Tea House
More than 50 unique macrobiotic dishes on the menu of Shamballa Vegetarian Restaurant &; Tea House will surely bring you satisfaction. The impressive dishes that you should try when coming to this restaurant can be: fruit spring rolls, seaweed soup, fragrant fruit rice, Hue noodles, Shamballa four flavors, banana flower salad, almond lotus root salad ... and attractive hot pots such as spicy and sour hot pot, quadruple mushroom hotpot or Shamballa hotpot.
Campus 1: 31 Ly Tu Trong Street, District 1, HCMC HCM
Campus 2: 17-19 Trinh Van Can Street, District 1, HCMC
Phone: 091 787 67 88
Opening hours: 10h00 – 22h00
Website: https://www.theshamballa.com/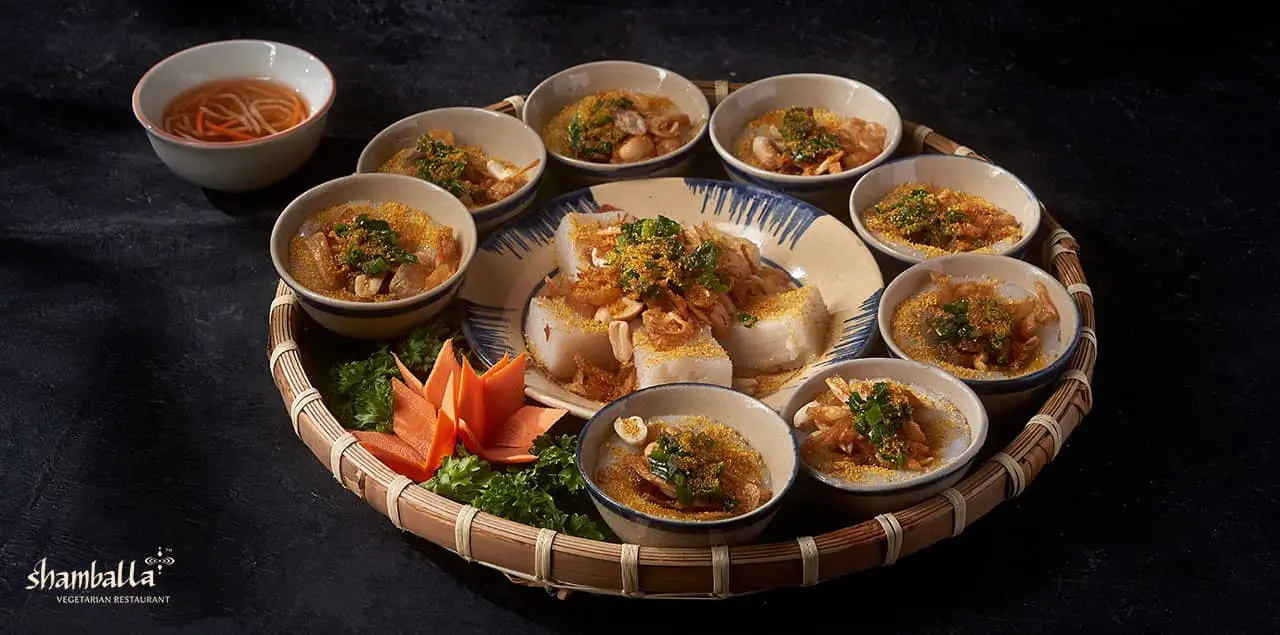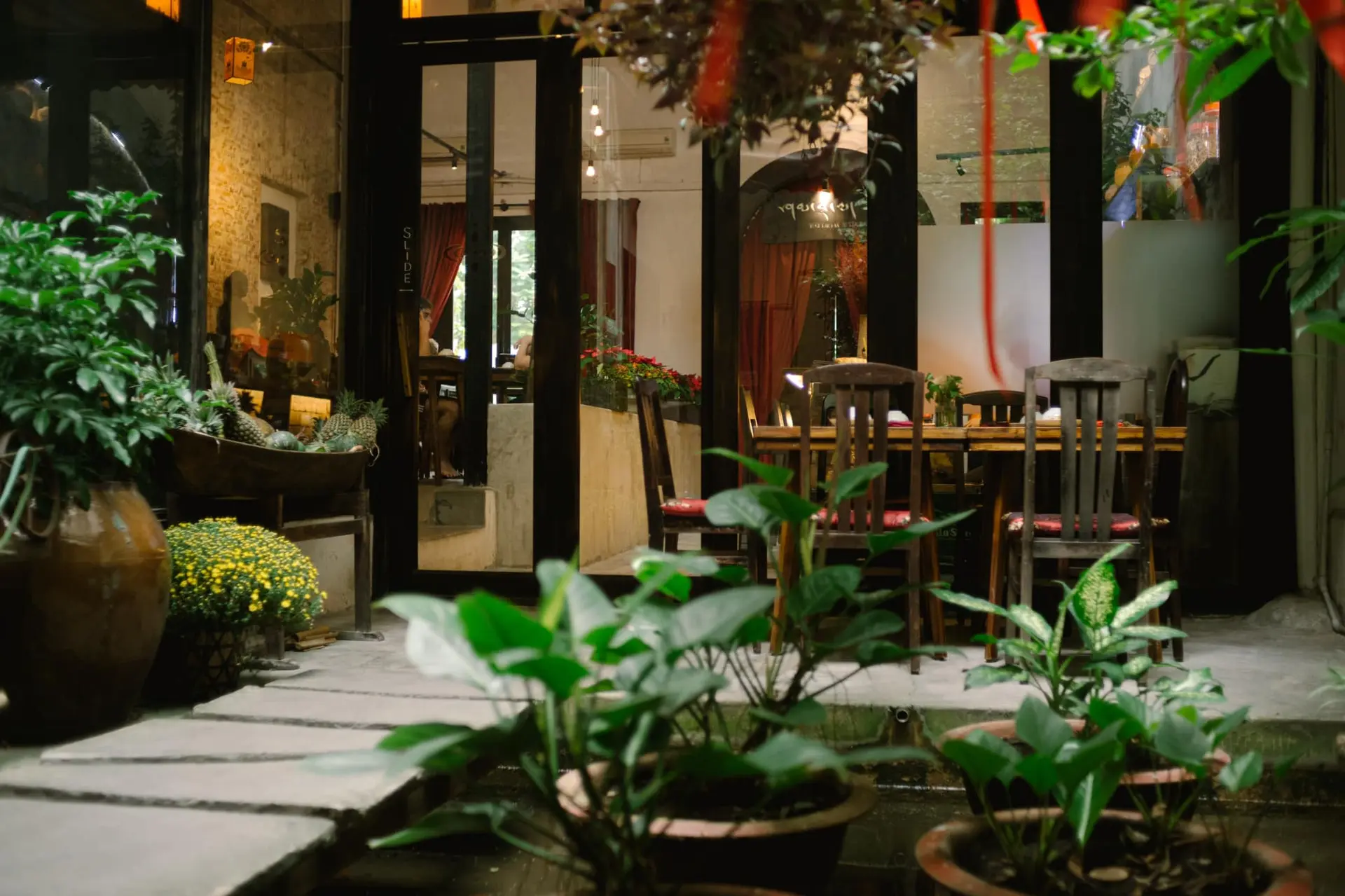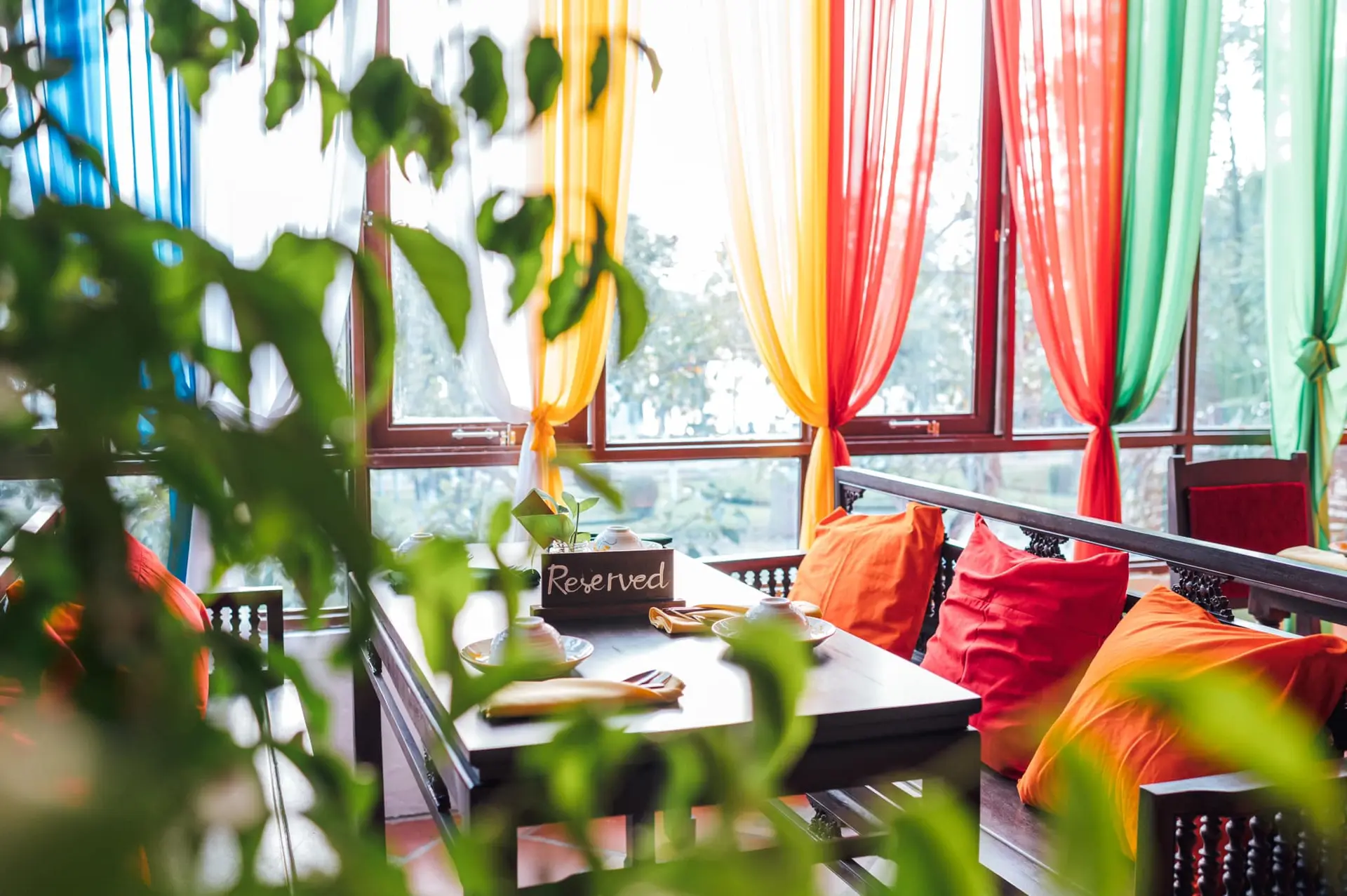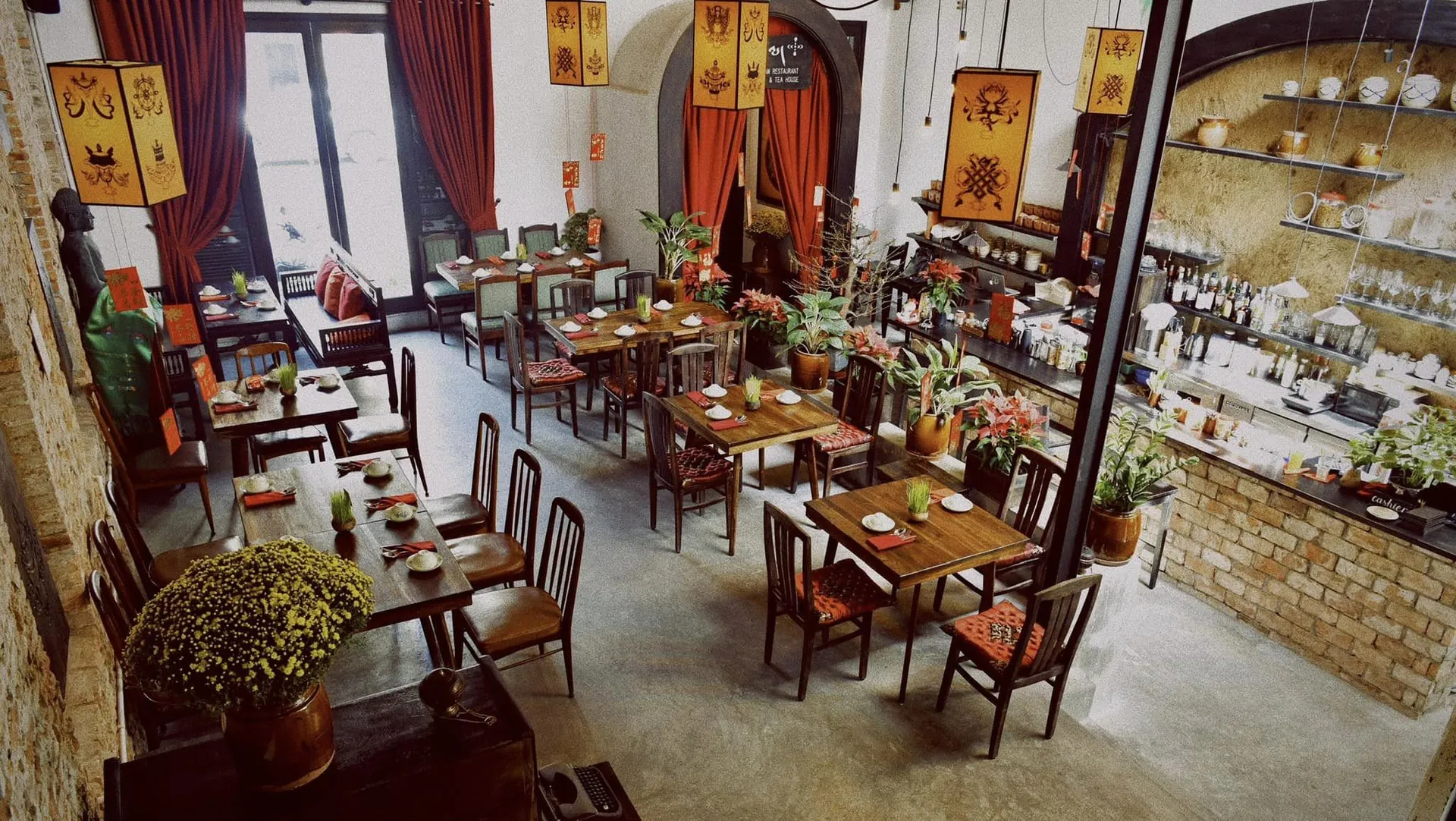 Cloud Yard
Yard May, a very familiar name to many vegetarian diners. Cozy space, although small, thanks to the reasonable design of tables and chairs, the space is quite airy and comfortable. The dishes here are very diverse for you to choose from, a best-seller of Yard May you can try is pumpkin soup served with bread. The dish has a fragrant, fatty taste without clotting, so it is very suitable for the taste of many people. With the enthusiasm of the staff, along with a very delicious menu, this is one of the vegetarian restaurants in Saigon you should go to once.
Address: Pham Nghiem Trai CN1: 199 Nguyen Trai, Nguyen Cu Trinh Ward, District 1, HCMC HCM
Opening hours: 9h00 – 22h00
Website: https://www.facebook.com/profile.php?id=100064116785142&locale=vi_VN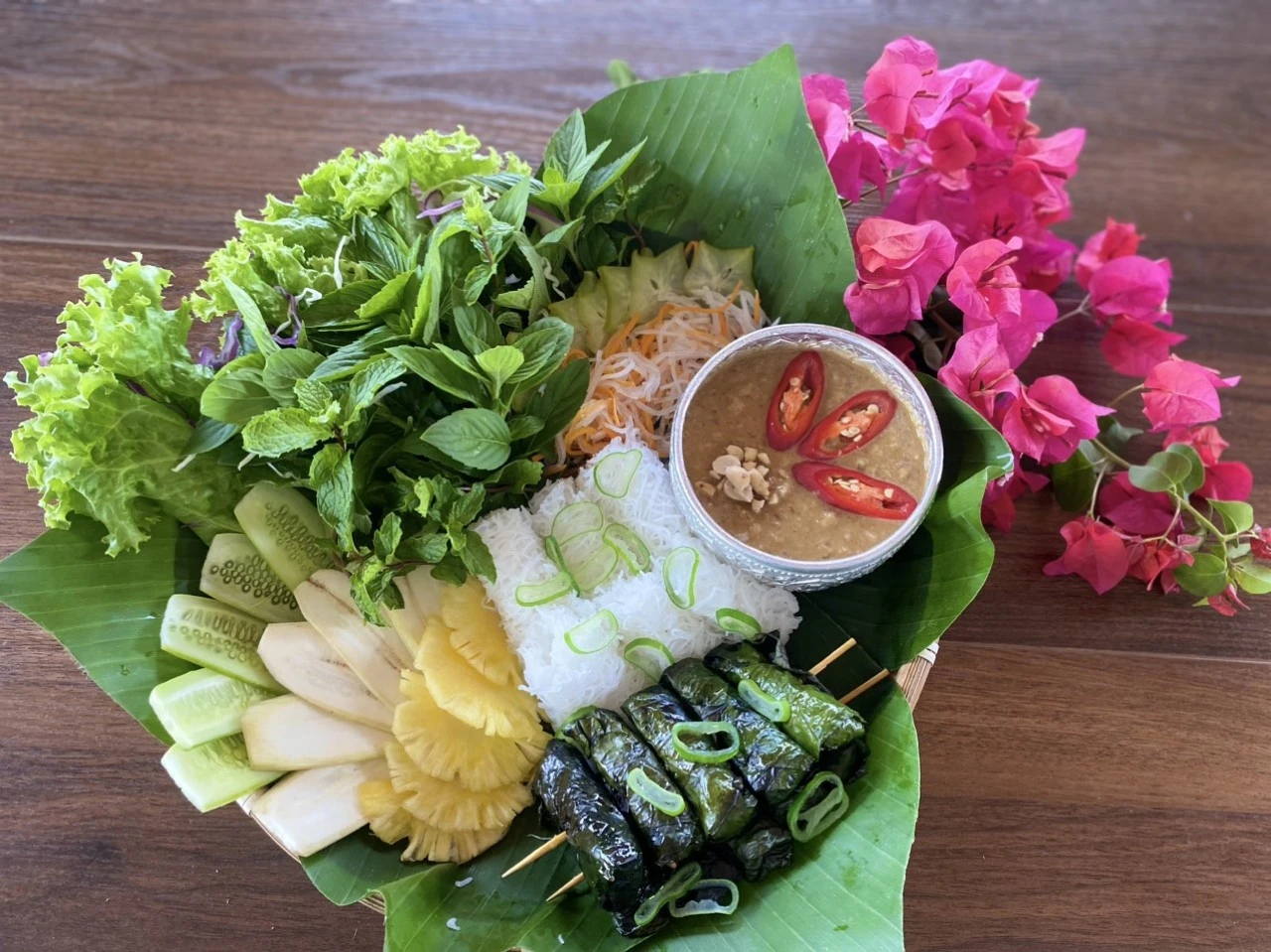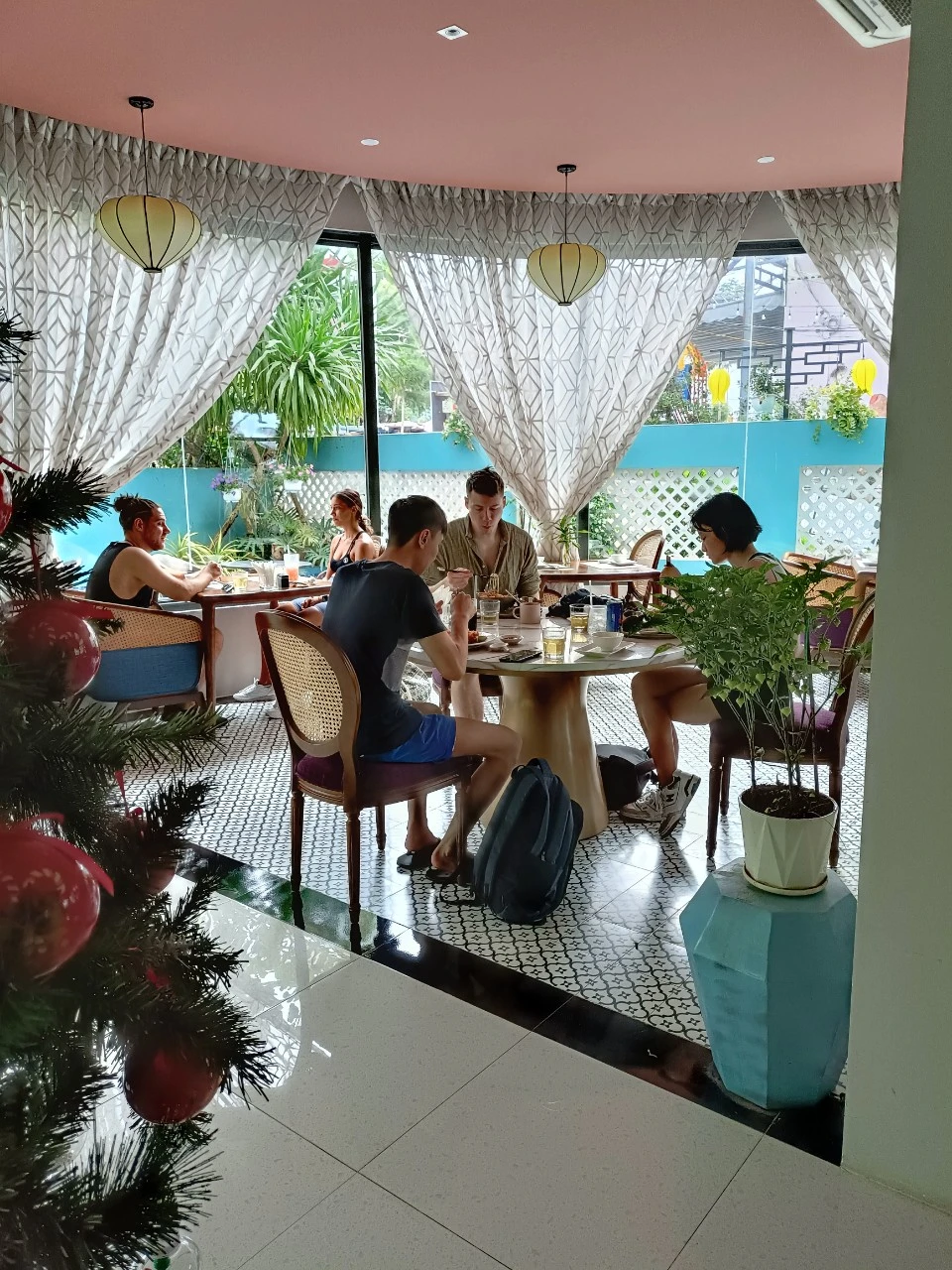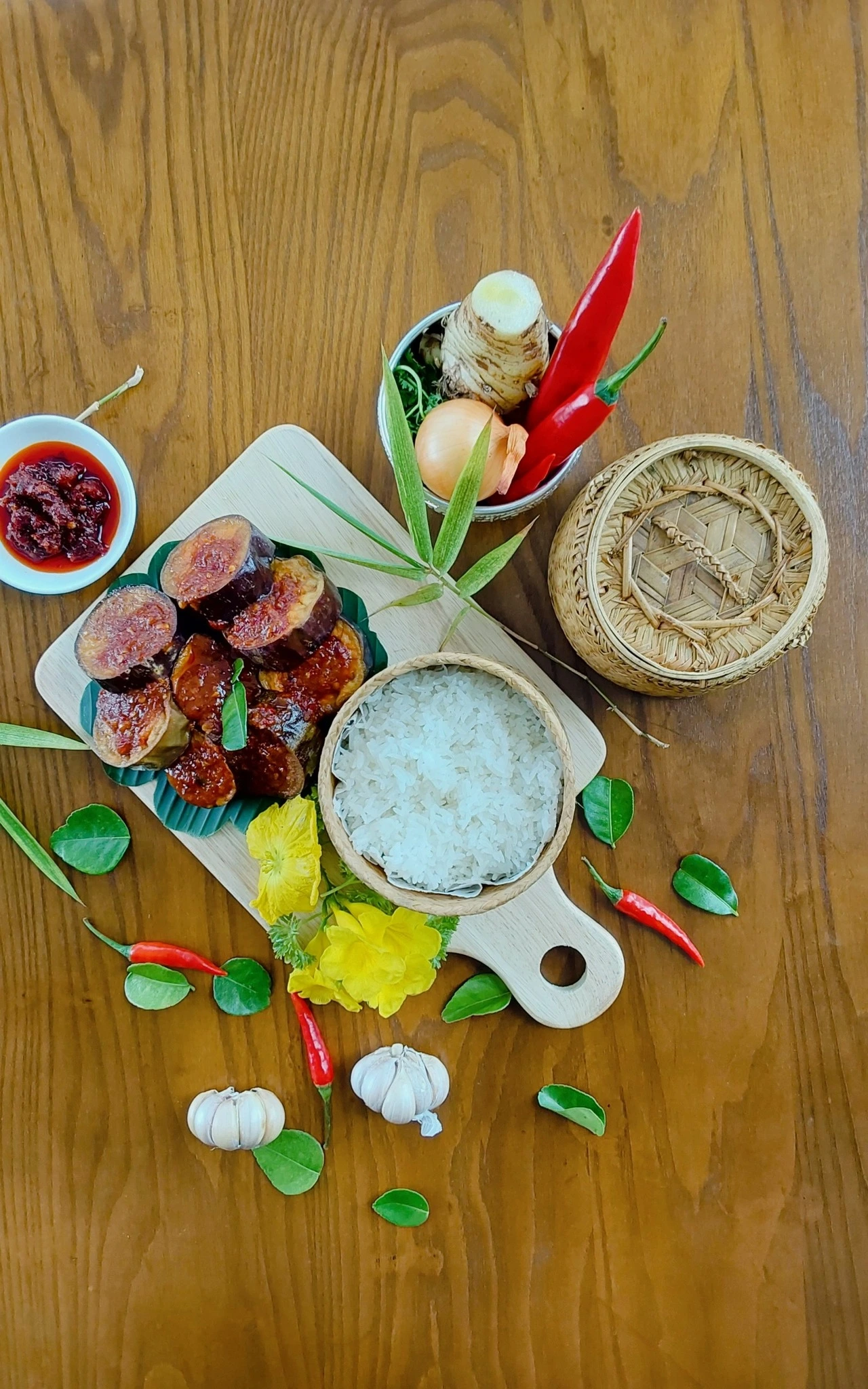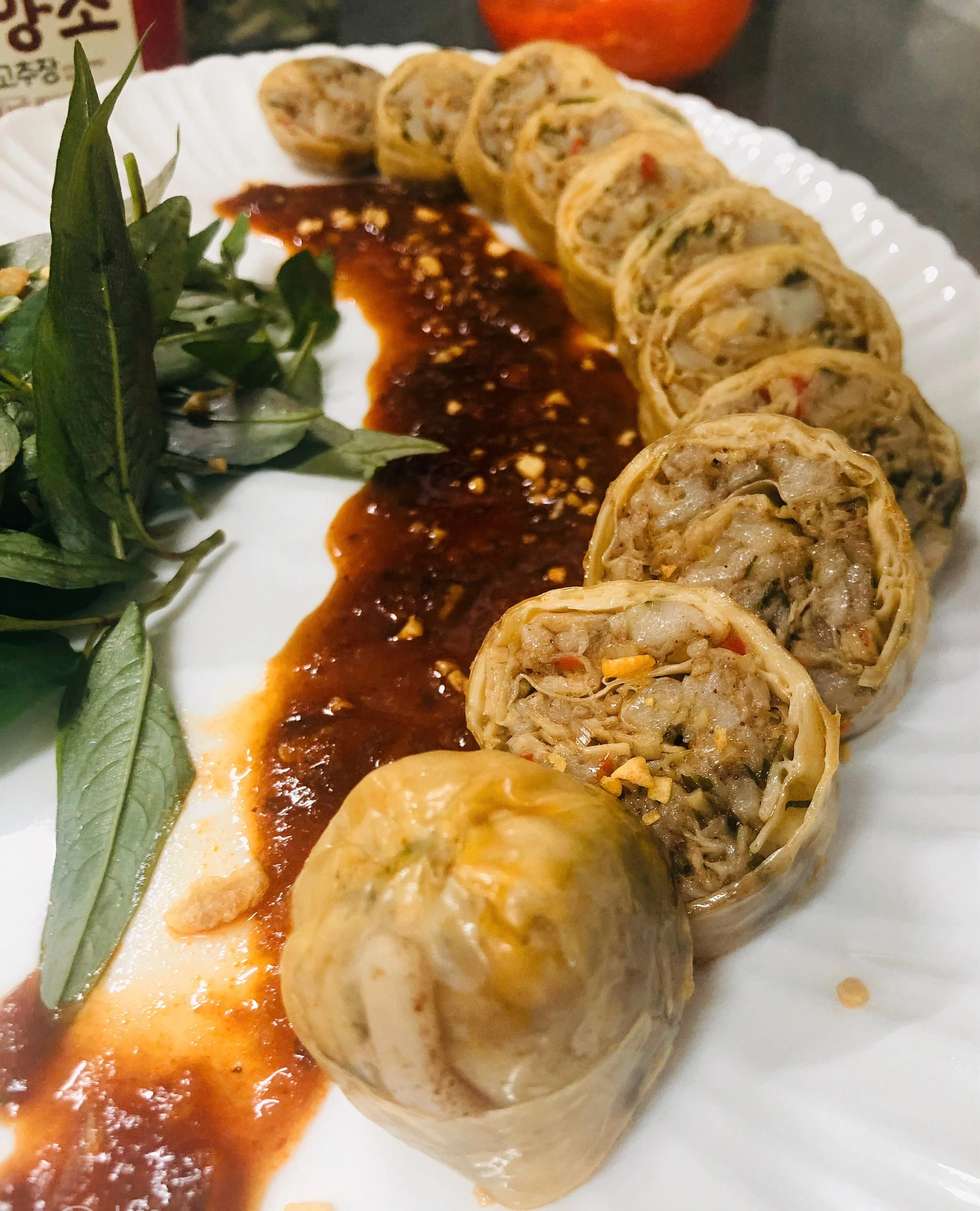 According to Bazza