Sin Chai Restaurant
Sin Chai Restaurant is a luxury restaurant located in KK Sapa Hotel, overlooking the beautiful Muong Hoa valley. You can rest assured when enjoying delicious dishes here because the fresh ingredients are carefully selected and prepared by skillful chefs. In addition to Sapa specialties such as salmon, thang co, native pig or black chicken hotpot with female wine, Sin Chai restaurant also has dishes to satisfy all tastes of diners.
Address: 1st floor KK Sapa Hotel, Muong Hoa Street, Sapa, Lao Cai Province
Opening hours: 24/24
Phone number: (+84) 214 379 8888
Website: https://kksapahotel.com/cuisine/nha-hang-sin-chai.html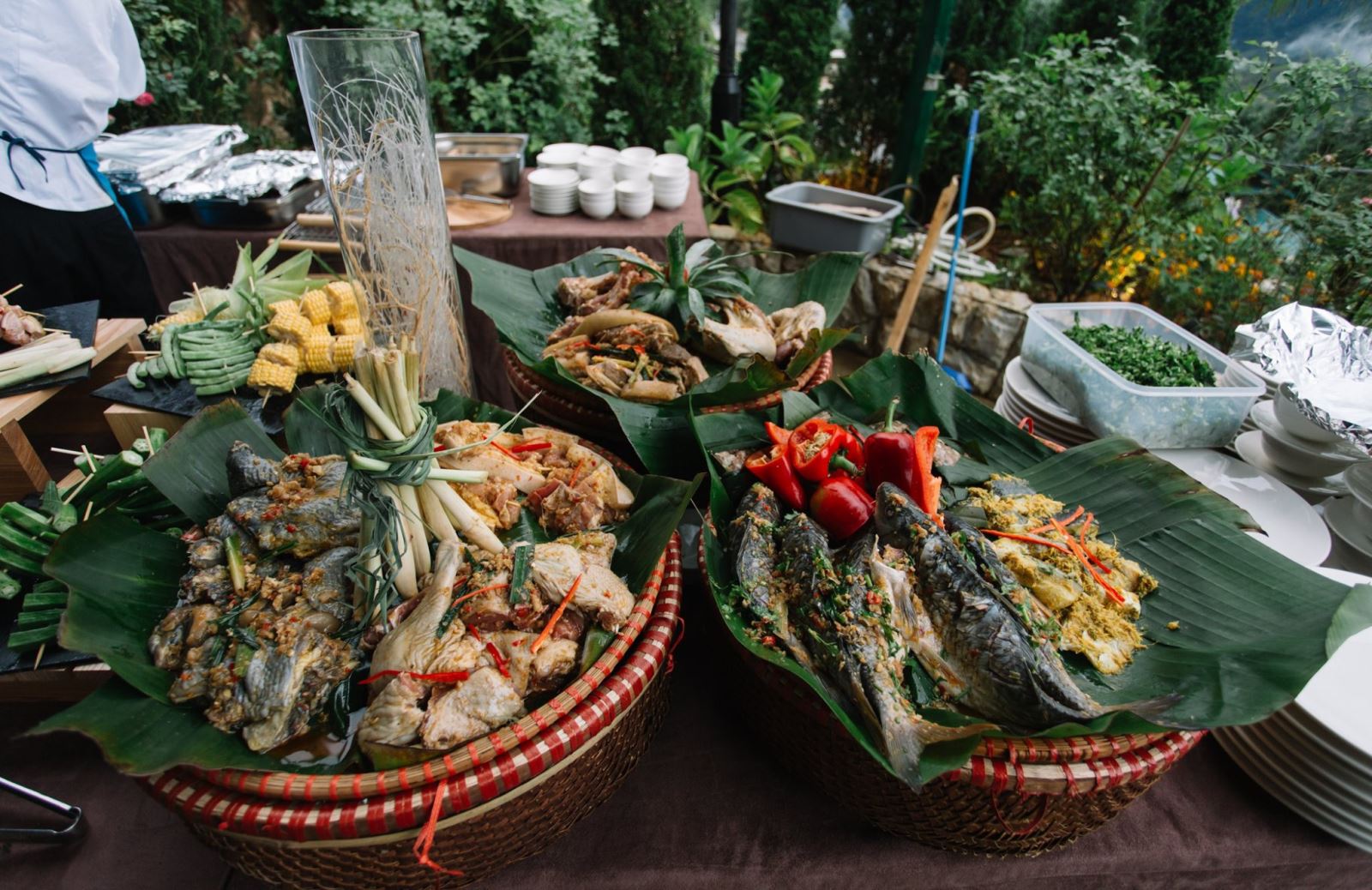 O Quy Ho Sapa Restaurant
O QUY HO restaurant is located right on the main road leading to the local ethnic villages, offering the best views of the Violet valley and the majestic Fansipan mountain. Here, you can both admire the beautiful scenery in a luxurious and polite space, while enjoying the unique dishes of Sapa such as: Black chicken brewed with pumpkin, horse mixed with string umbrella leaves, spicy sturgeon hotpot, Sapa mushroom chicken hotpot,... with an unforgettable rich flavor.
Address: 8 Thach Son Street, Sapa Town, Lao Cai City, Lao Cai Province
Opening hours: 8:00 - 22:00
Phone number: (+84)21 4386 6866
Website: https://oquyhorestaurant.com/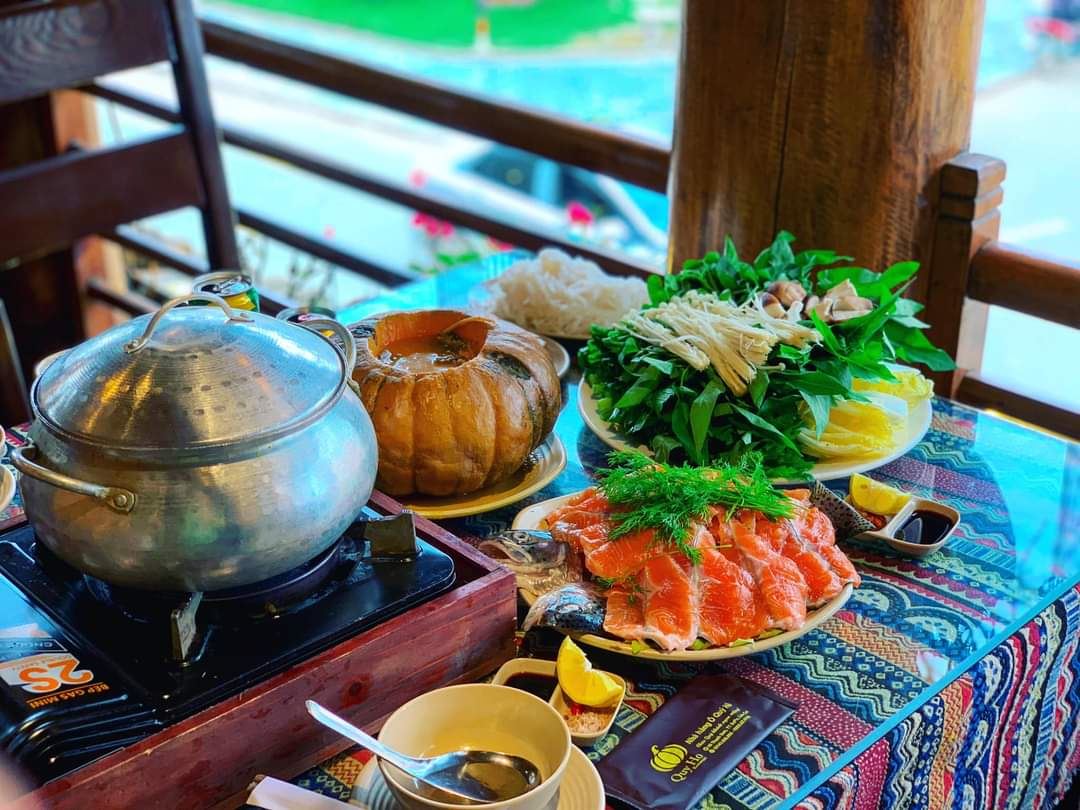 A Quynh
A Quynh restaurant is a famous and very crowded restaurant in Sapa. They specialize in wild animal specialties, where you can experience the authentic Northwest flavors. In particular, there is a specialty here that wins trying to eat once is a matter of forever intoxicating taste. The café space is large, airy, decorated with a lot of brocade motifs, tables and chairs are also completely made from wood, bringing a very close and comfortable feeling.
Address: 15 Thach Son Street, Sapa Town, Lao Cai Province
Opening hours: 9:00 - 23:00
Phone number: (+84)214 3871 555
Website: https://www.facebook.com/thangcoaquynhsapa/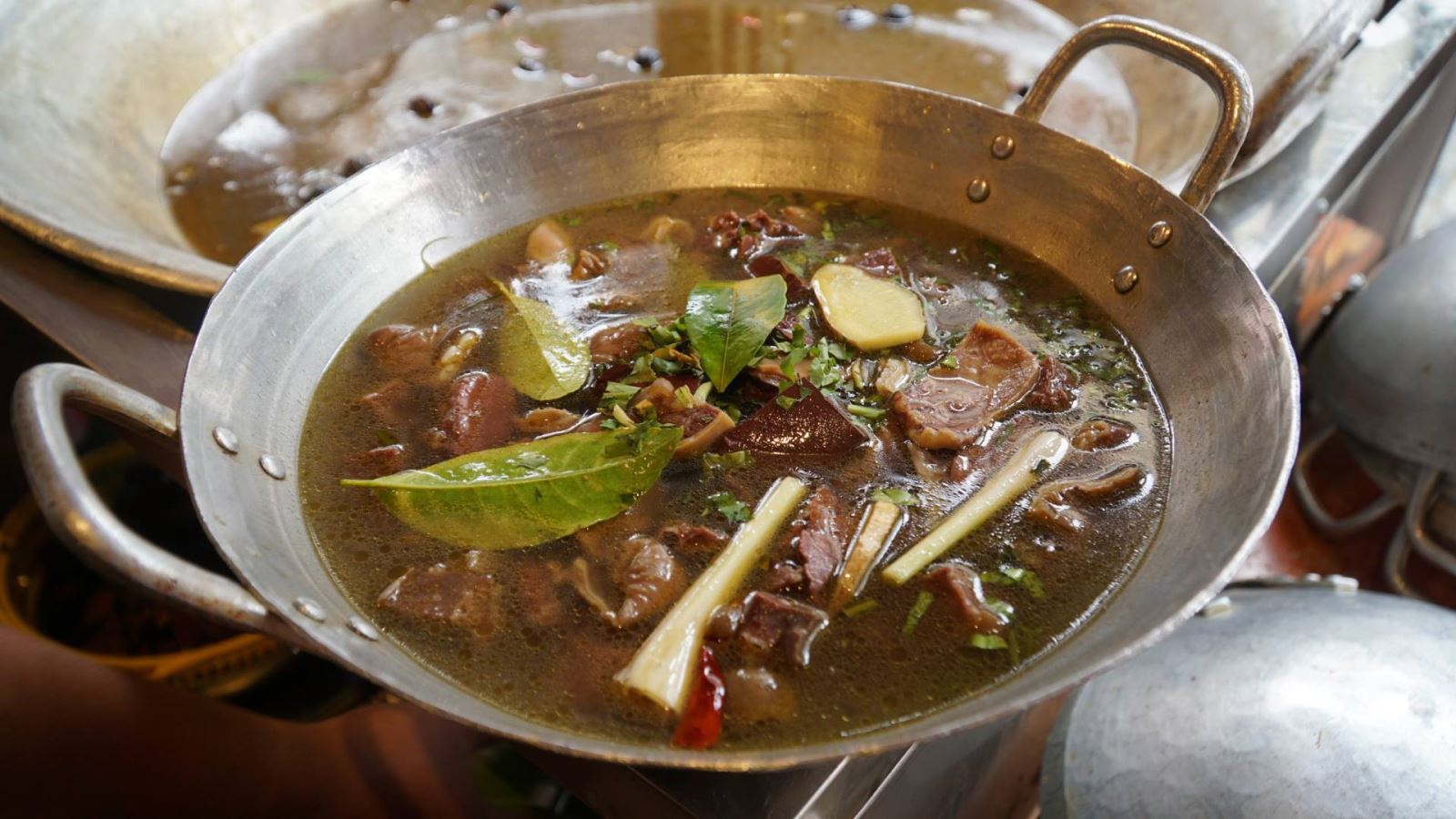 Hoa Sua Restaurant Lao Cai
Hoa Sua Restaurant specializes in serving typical dishes of Lao Cai such as: hill chicken, pig stealing armpits, sturgeon hotpot, Silver waterfall salmon, stir-fried su su ,... These are all dishes that suit everyone's taste and especially will help you experience border highland specialties in the clearest way.
With a rich menu prepared in a delicate and affordable way, Hoa Sua restaurant is always one of the culinary addresses chosen by visitors.
Address: 51 Soi Tien, Coc Leu Ward, Lao Cai City, Lao Cai Province
Phone number: (+84)988 569 996
Website: https://www.facebook.com/HoaSuaLaoCai/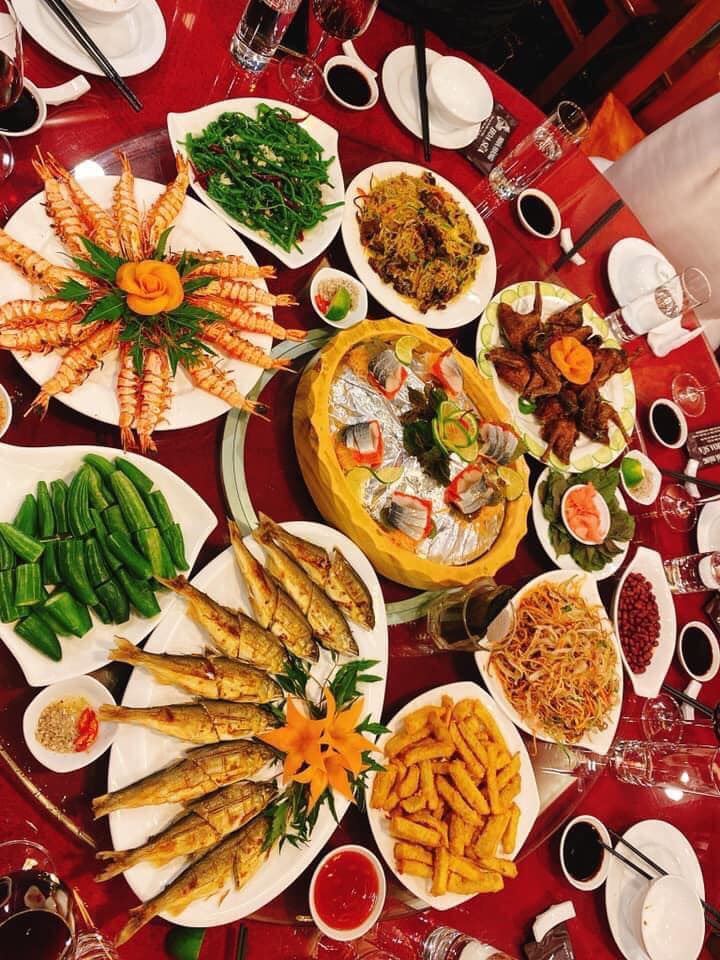 Hoa Ban Shop – Pig Ban specialty

If you want to explore a land, you must not miss the cuisine of that land. If you want to explore Sapa, you must once try the typical mother pig specialty of the Muong people at Hoa Ban restaurant.
The native pork at the shop is often processed into many delicious dishes such as: sticky sticky rice steamed meat, fried meat with lemongrass peppers, chewy and crispy heart,... All are neatly arranged, fit on a motherboard, attractive to diners at first sight.
Address: 22 An Duong Vuong Street (Embankment Road), Coc Leu Ward, Lao Cai City, Lao Cai Province
Opening hours: 9:00 - 20:00
Phone number: (+84)98 411 88 99