Topas Ecolodge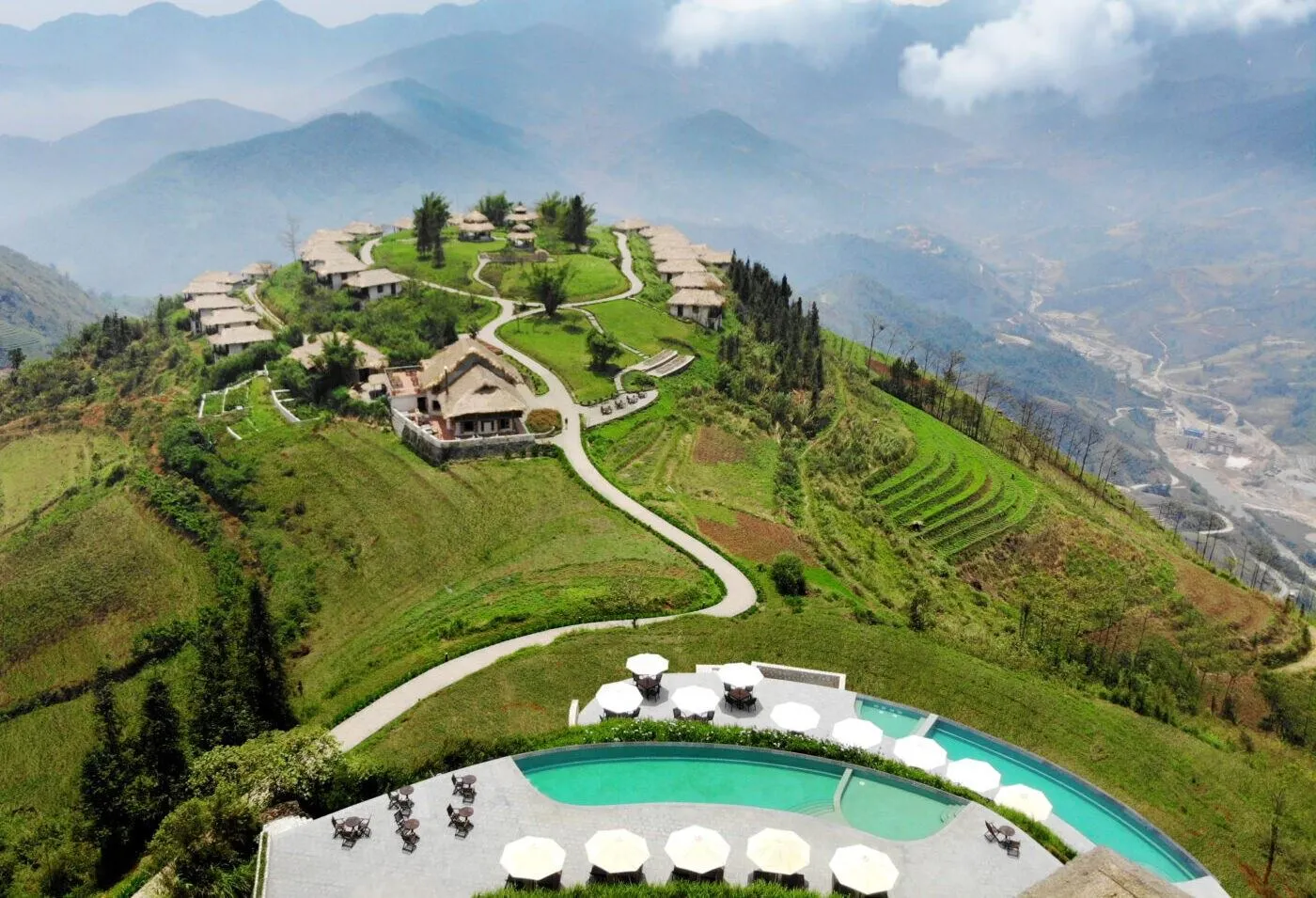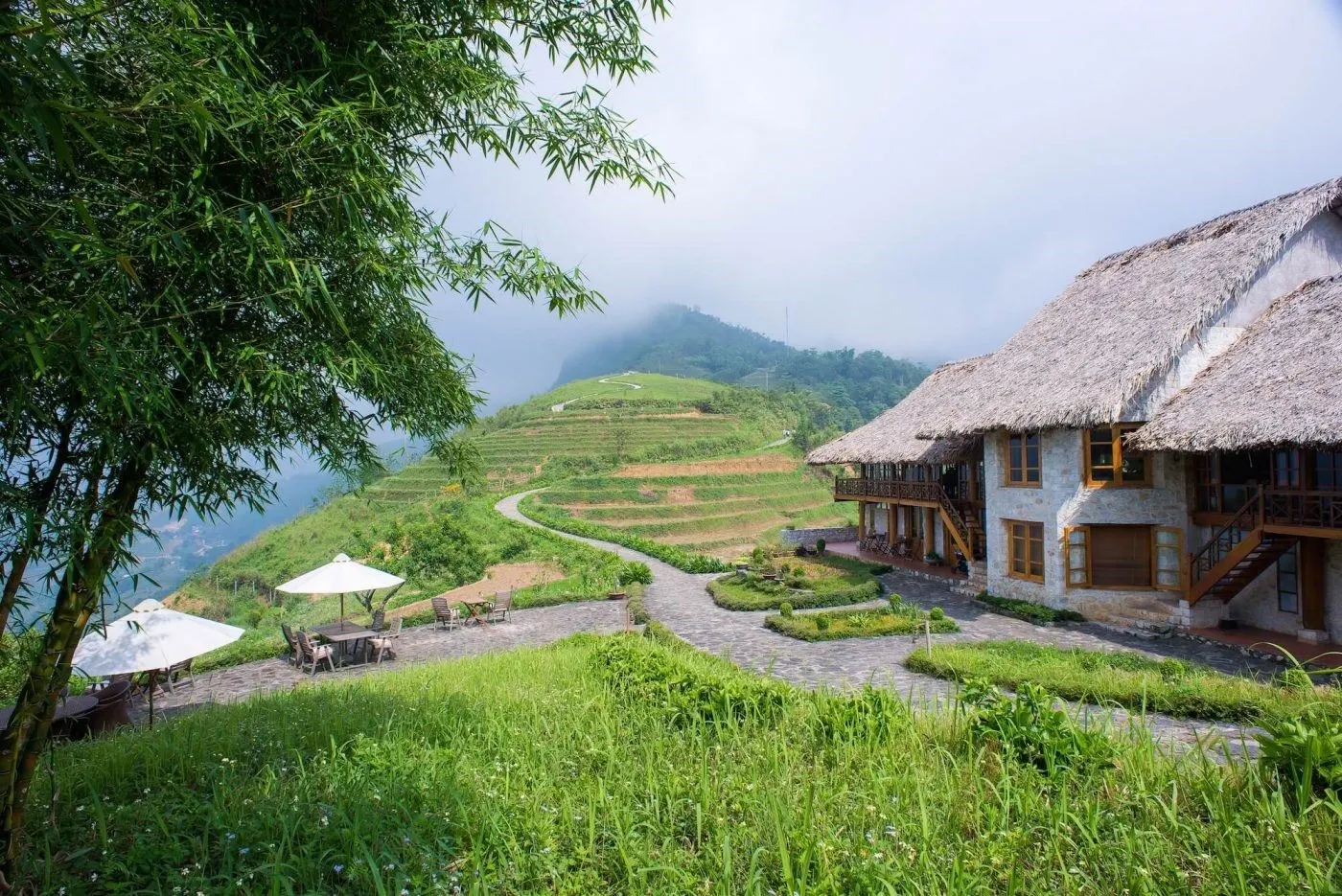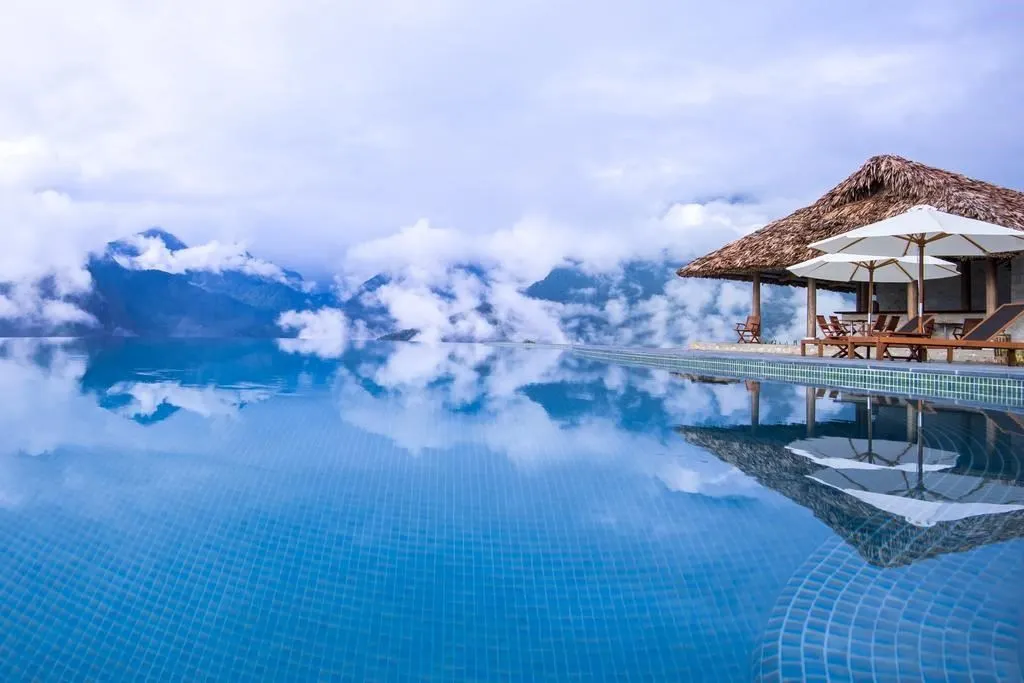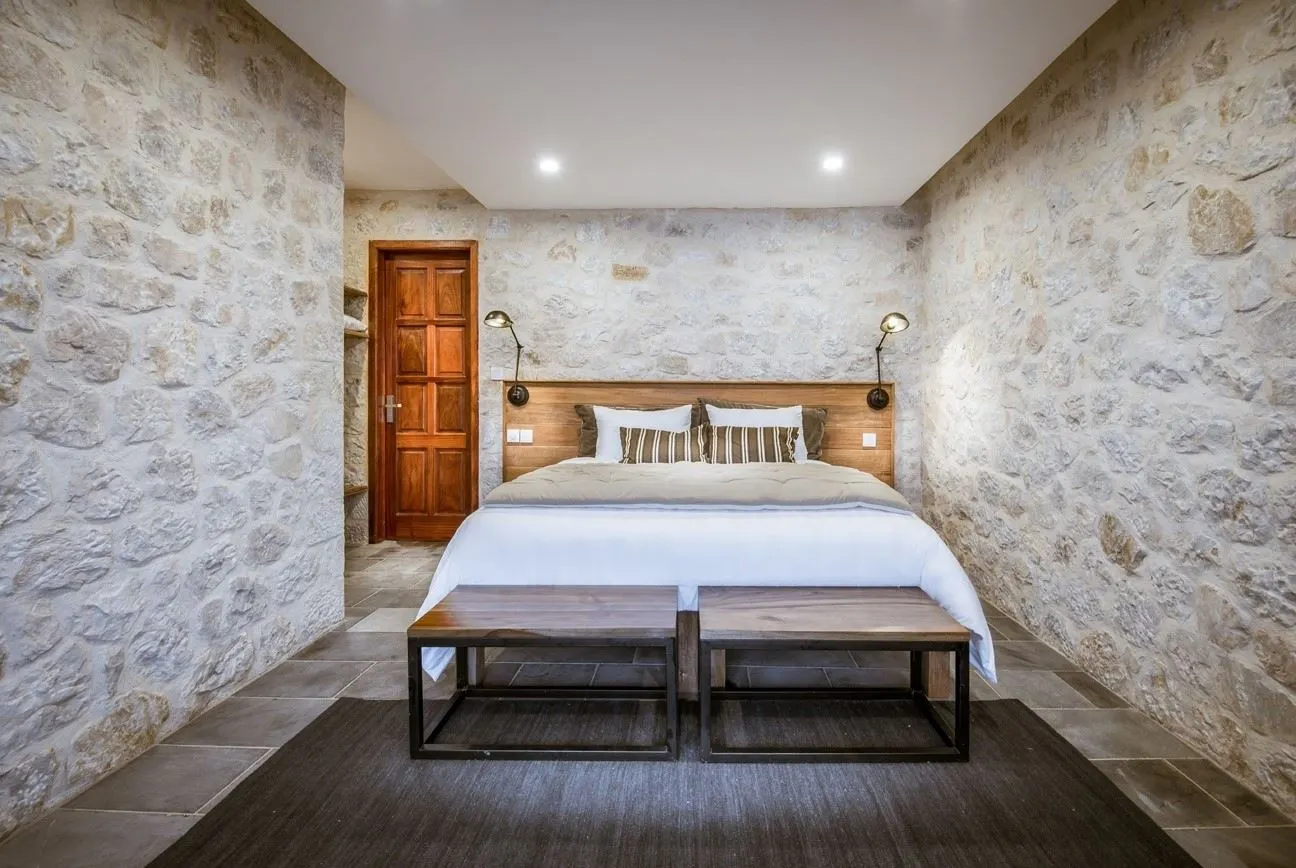 Coming to the misty city of Sapa, Topas Ecolodge luxury resort is one of your attractive destinations. Not as noisy and bustling as the CBD, Topas Ecolodge is isolated in Ban Lach village, 18km from Sapa town.
Topas Ecolodge offers direct views of the Hoang Lien Son mountain range, surrounded by mountains and hills, terraced fields and flower fields. Moreover, Topas Ecolodge has an infinity pool located on a hillside 900m above sea level with an area of 95m2.
Address: Lech Dao, Thanh Binh Commune, Sa Pa, Lao Cai, Vietnam
Price: 5.600.000 - 9.000.000 vnd/night
Phone: (+84) 243 715 1005
Website: https://topasecolodge.com/
Check-in time is from 13h - Check-out time until 11h
Mai Chau Ecolodge
Mai Chau Ecolodge is located on a hill between rice fields and mountains, a 20-minute walk from Ban Lac and 2 km from Hang Pham. The design of the ecolodge is mainly inspired by rustic-style stilt houses, built from bamboo and thatched roofs. All rooms have free wifi, beautiful views and tea and coffee making facilities and especially have a balcony, private garden and outdoor shower. From here, you can capture the poetic landscape of Mai Chau valley into view. Coming to Mai Chau Ecolodge, you will be immersed in a peaceful, fresh space and at the same time enjoy many professional services.
Address: Na Chieng, Na Phon Commune, Mai Chau Town, Hoa Binh, Vietnam
Price: 2.050.000 - 8.050.000 VND/night
Phone: (+84) 901 763 838
Website: https://maichau.ecolodge.asia/
Check-in time is from 14h - Check-out time until 12h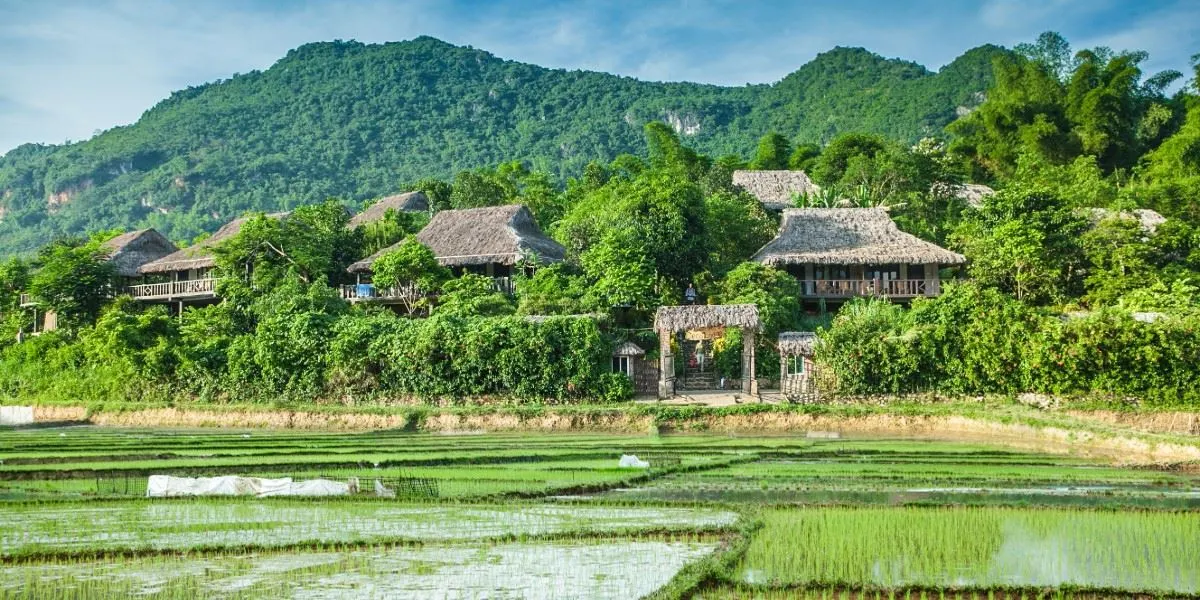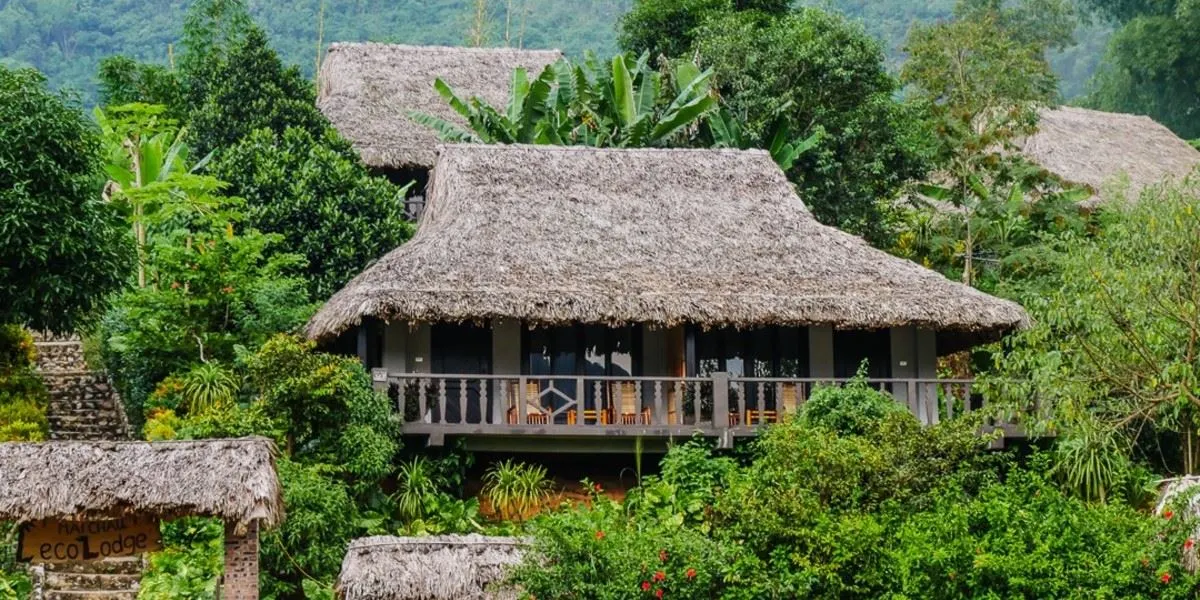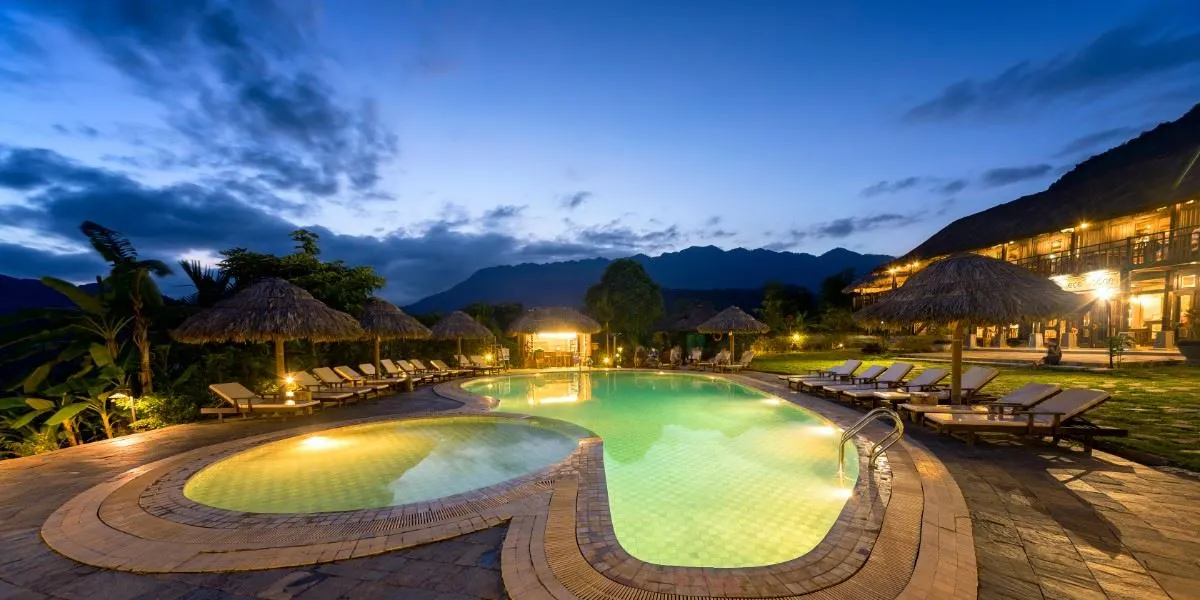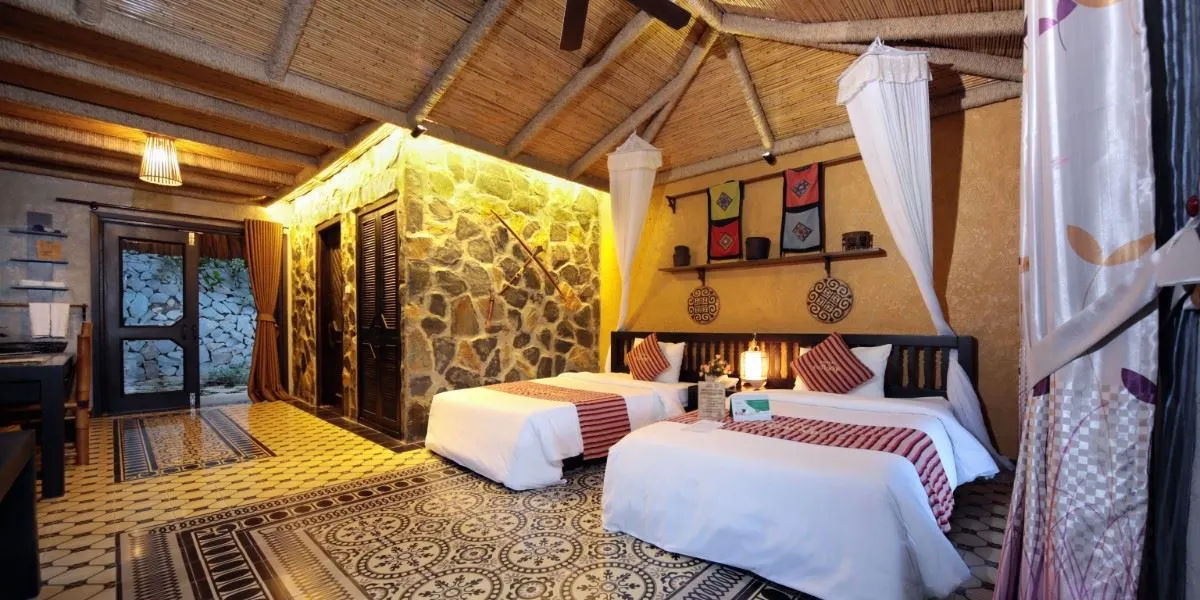 Ecolodge Dance Cave
Ecolodge Dance Cave is located only about 4km from the center of Ninh Binh, located right in the famous Dance Cave tourist area in Hoa Lu ancient capital. From the outside, Ecolodge Dance Cave seems a bit simple with the design of the house made entirely of palm leaves, bamboo and cork, but step inside to see all the shimmering light of the lamps, the furniture is new and modern. All rooms have full garden views. The landscape here is always airy and peaceful.
In particular, on the way to the Dance Cave, you will pass through the ancient village of Tuan Fox, Kha Luong, through endless green fields. Coming to the Ecolodge Dance Cave, the whole charming natural sky seems to be laid out in front of your eyes.
Address: Khe Dau Ha Village, Ninh Xuan, Hoa Lu, Ninh Binh, Vietnam
Price: 1.000.000 - 2.400.000 VND/night
Phone: (+84) 378 699 330
Website: https://www.facebook.com/HangMua.Ecolodge/
Check-in time is from 13h - Check-out time until 12h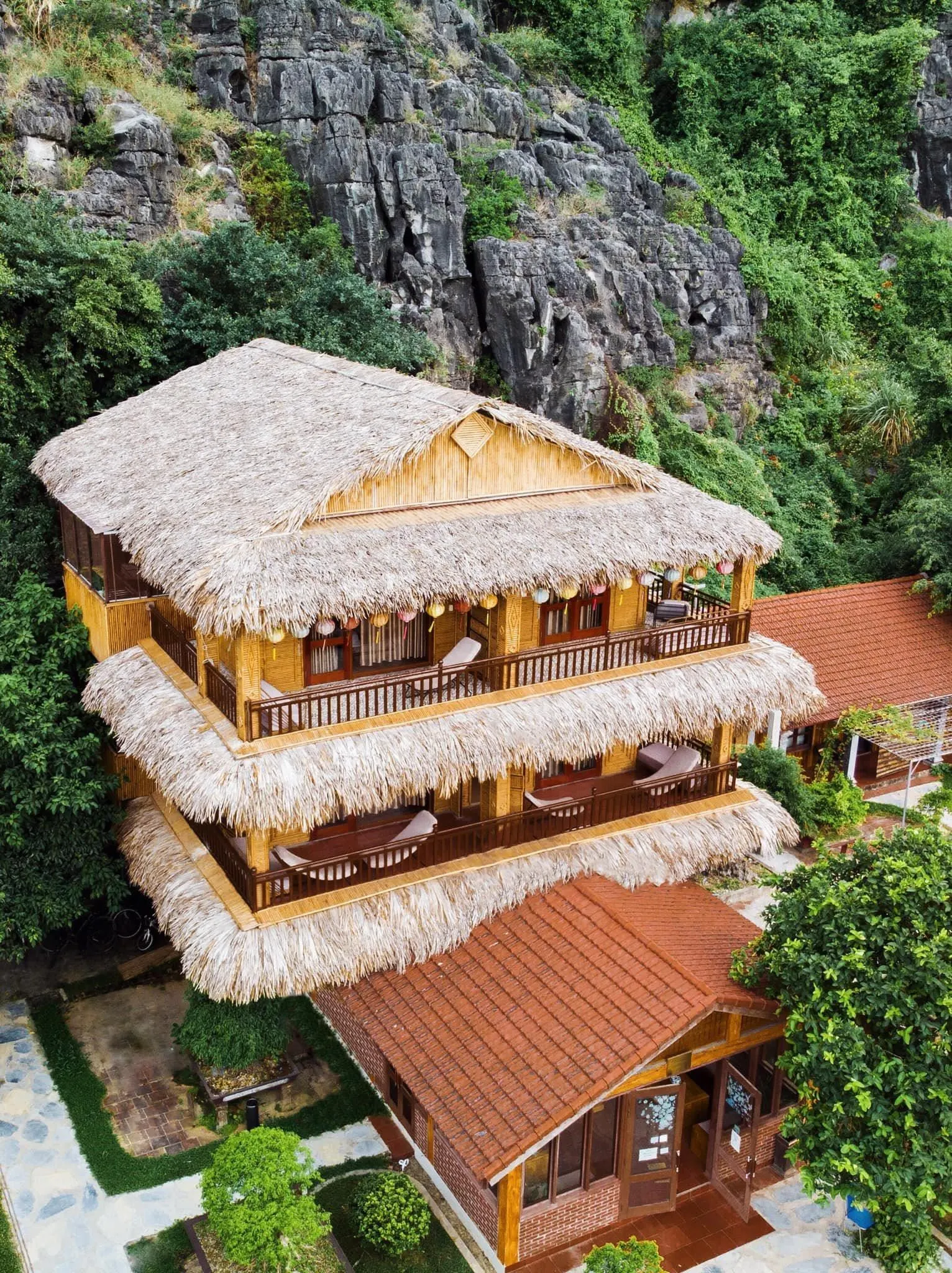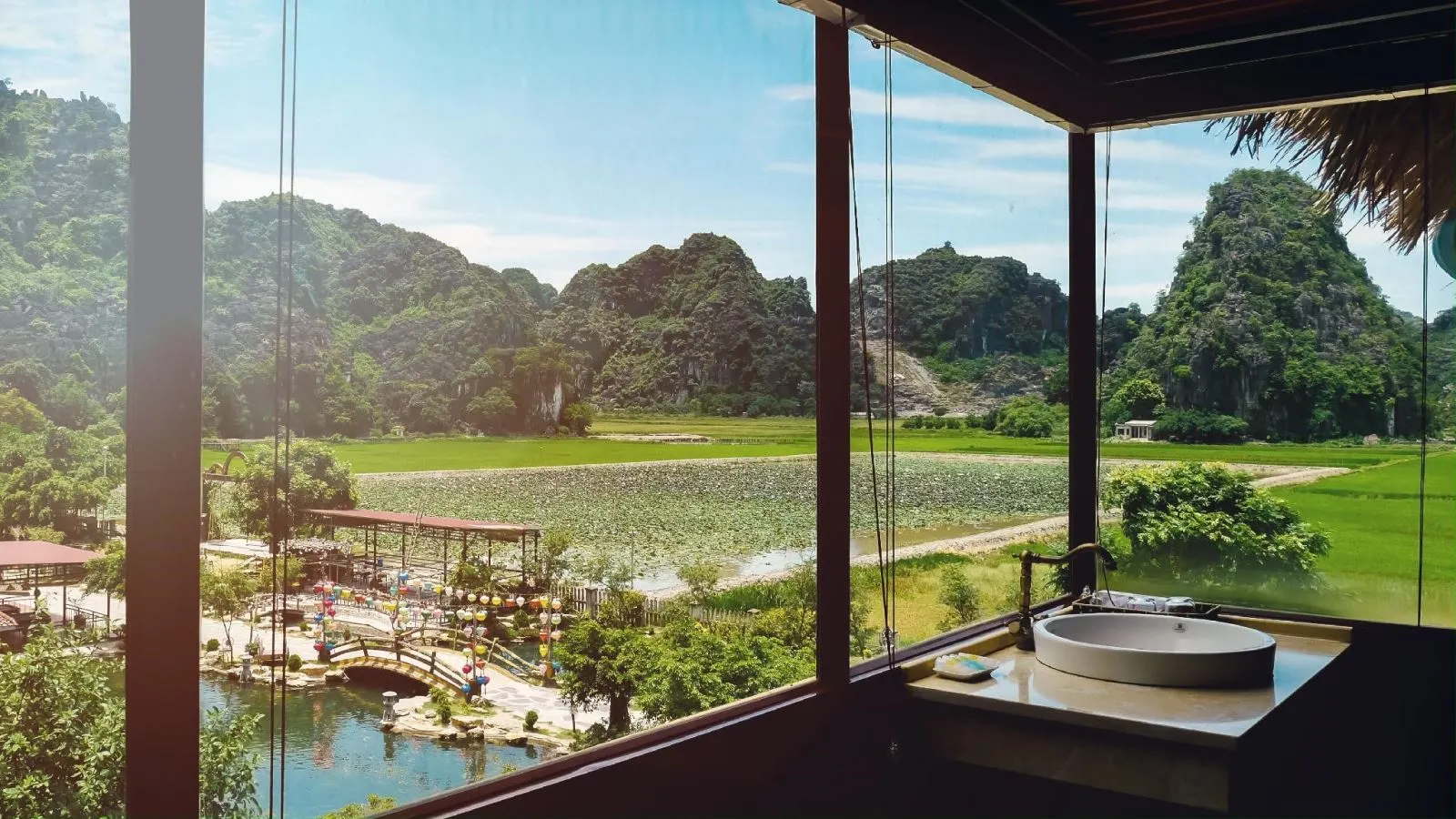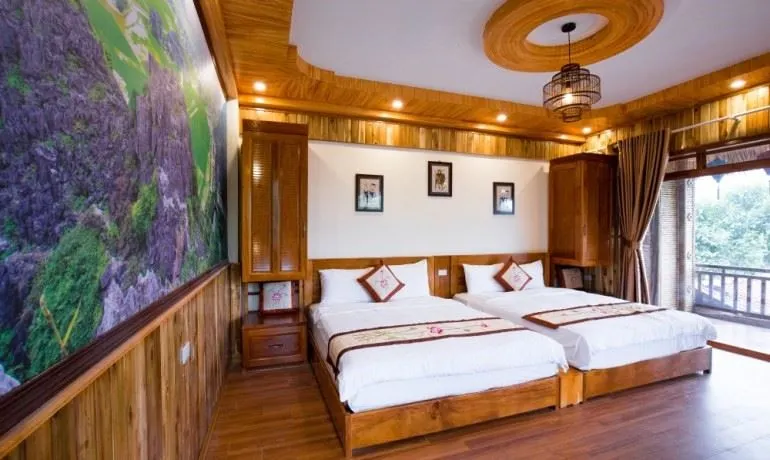 Hoi An Ecolodge & Spa
Hoi An Eco Lodge & Spa is located near the center of Hoi An city with extremely sophisticated and luxurious room designs, surrounded by coconut forests, providing a great resort space for those who love fresh and peaceful natural scenery.
The resort has a scale of 46 rooms designed modern and luxurious with completely natural materials, in the rustic style of Vietnamese countryside, creating a close, comfortable space for you when staying in this place.
Address: Thanh Nhut Village, Cam Thanh, Hoi An, Quang Nam, Vietnam
Price: 1.900.000 – 3.500.000 VND/ night
Phone: (+84) 235 3959 786
Website: https://www.hoianecolodge.com/
Check-in time is from 14h - Check-out time until 12h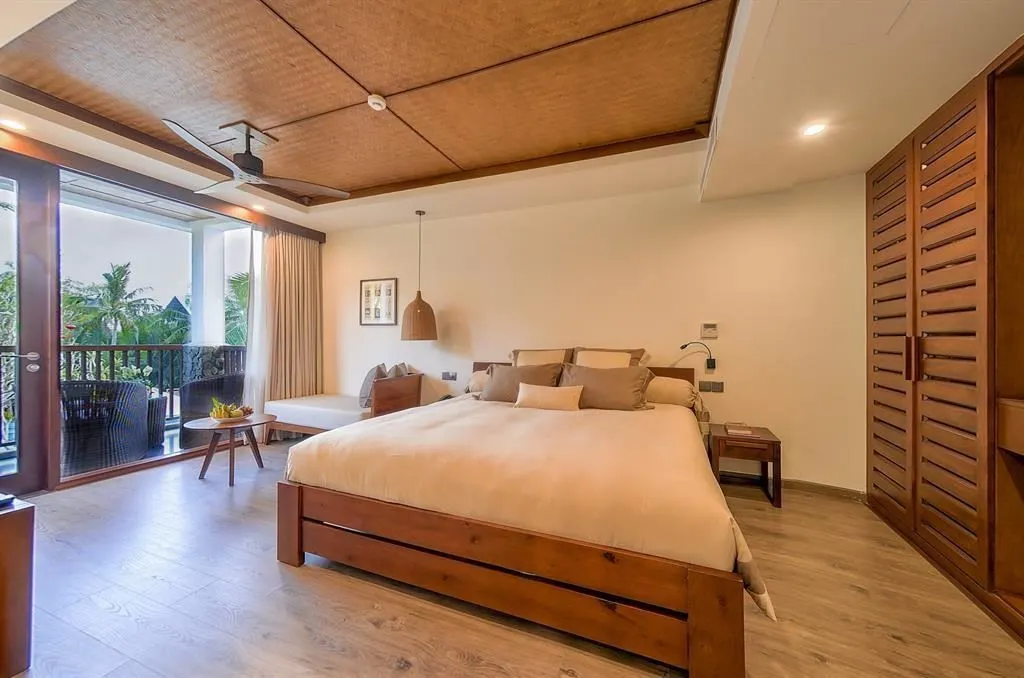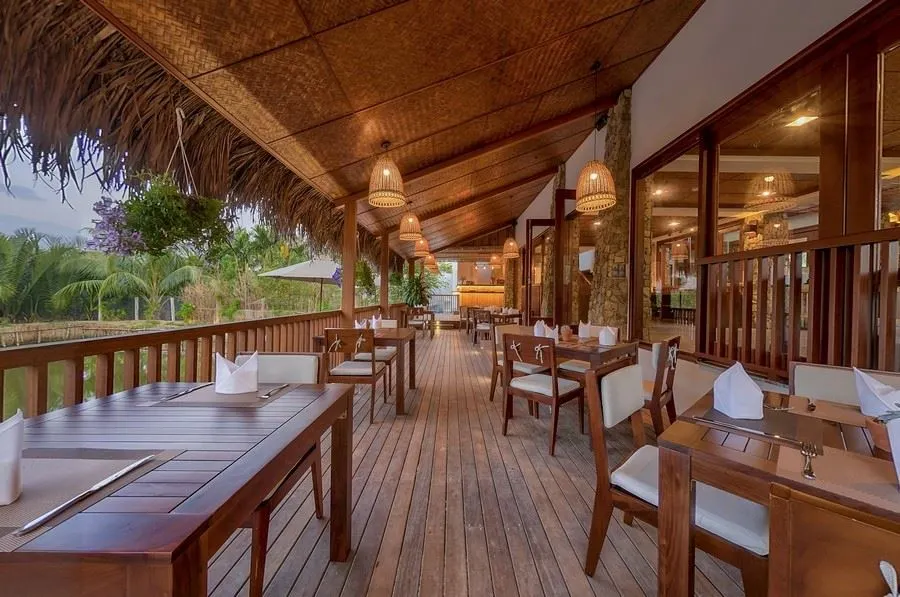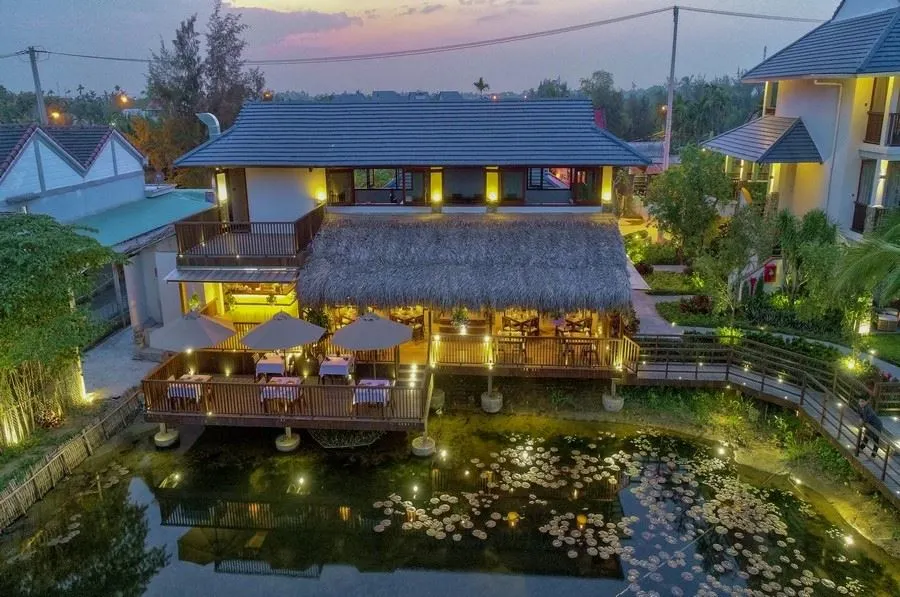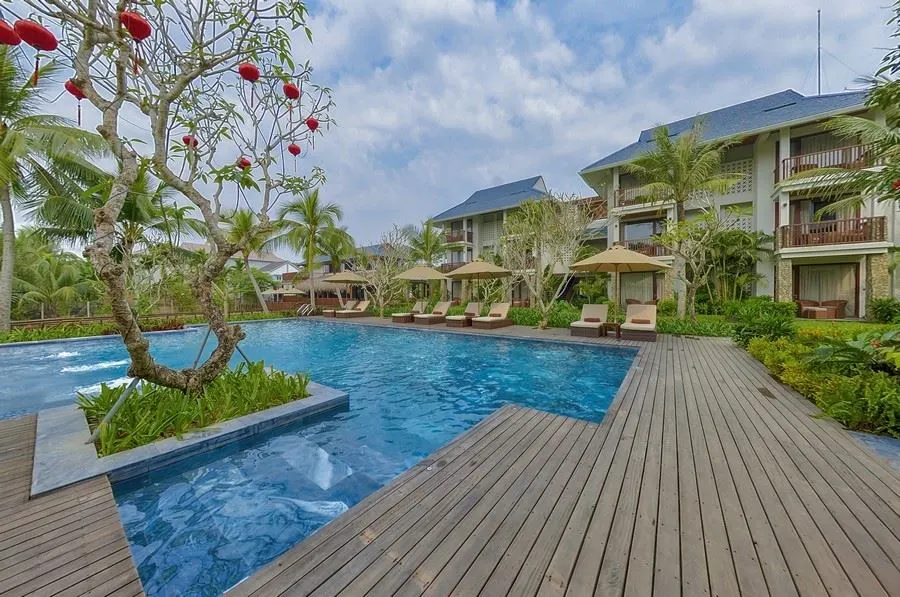 Can Tho Ecolodge
Can Tho Ecolodge is the first ecolodge resort in the Western region. Nestled in a peaceful riverside village, you will be very convenient when moving to famous tourist destinations such as Cai Rang floating market, Trun Gaa ruins and traditional noodle ovens.
Can Tho Ecolodge has a total of 48 rooms located along the typical small canal of the Southwest, creating a feeling of closeness to nature. In particular, the pool here is designed with a unique stylized circular shape: in the middle is a row of 5 classic style ceramic vases on a wooden bridge across the walkway between the pool and also simulates a cute small waterfall.
Address: 542 Area 3, Ba Lang, Cai Rang, Can Tho, Vietnam
Price: 2.000.000 - 5.000.000 VND/night
Phone: (+84) 336 983 239
Website: https://www.facebook.com/cantho.ecolodge.asia/
Check-in time is from 14h - Check-out time until 12h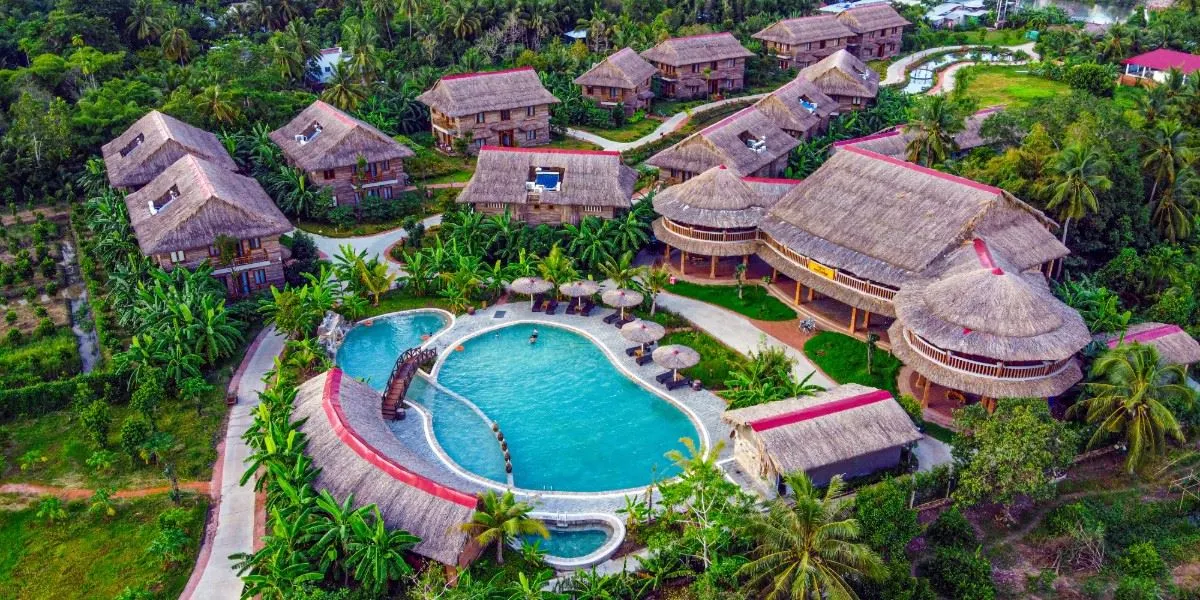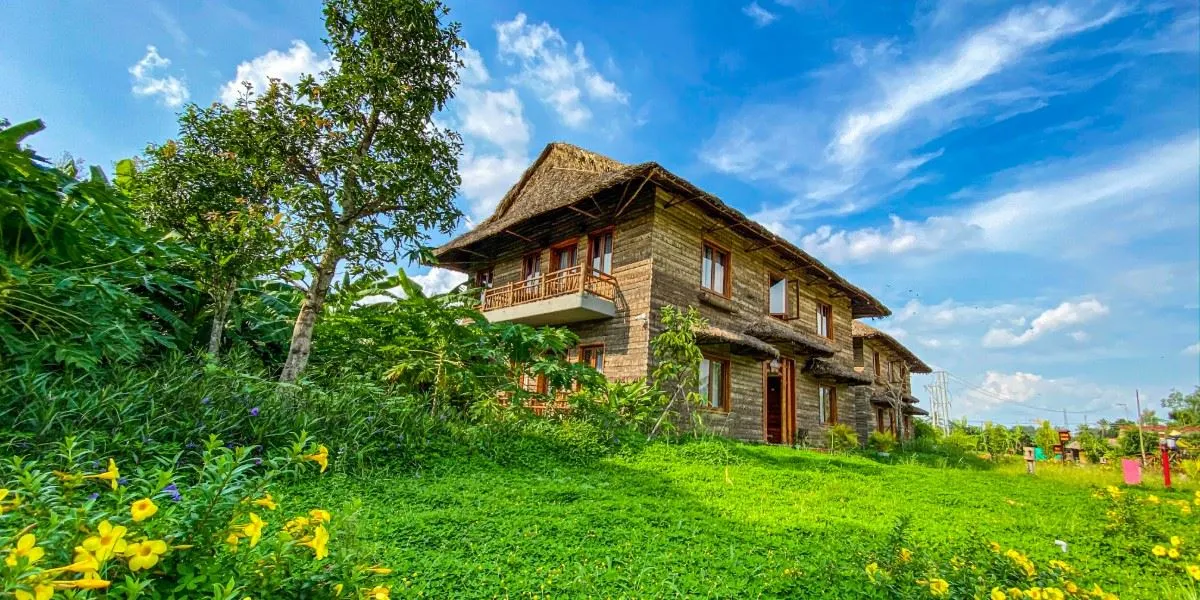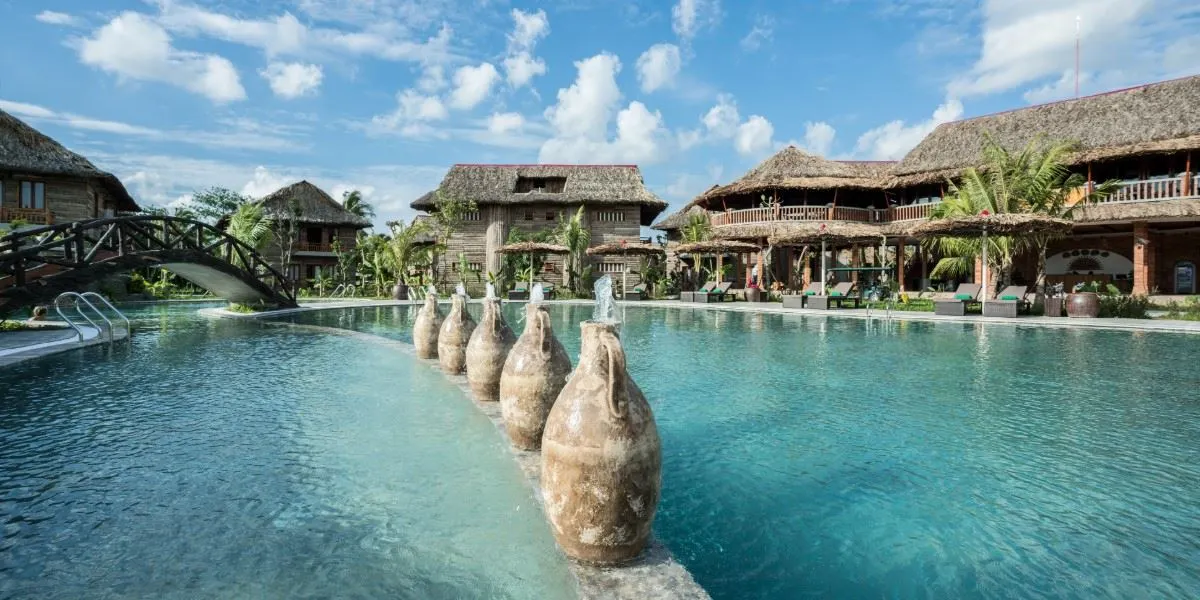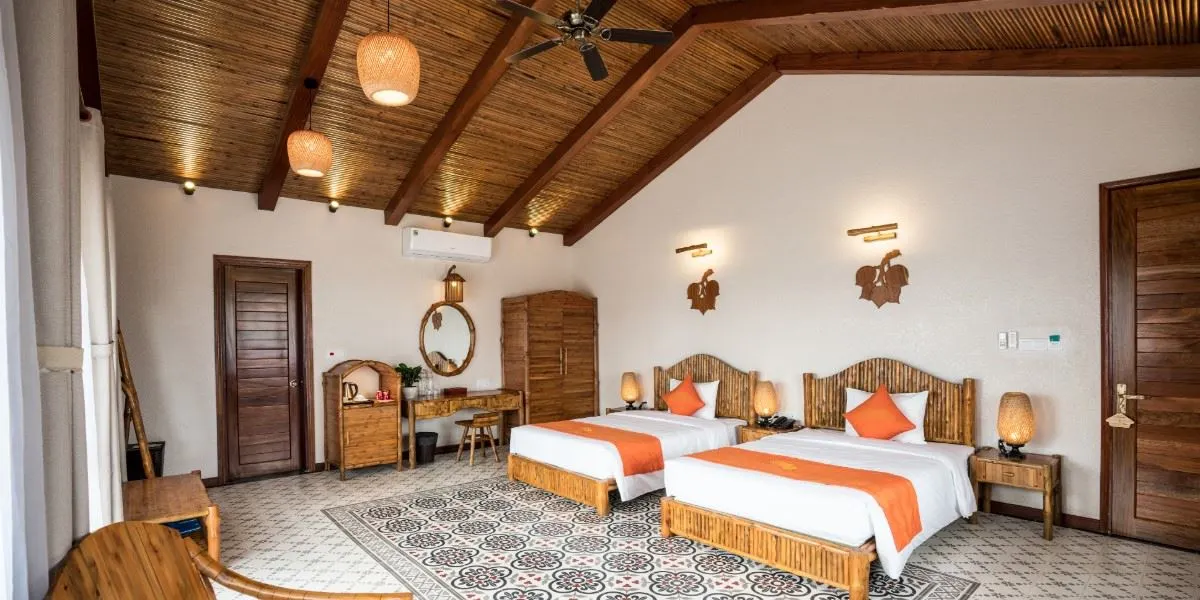 Written by : Chen Heng