1. Diamond Plaza
Address: 34 Le Duan, Ben Nghe, District 1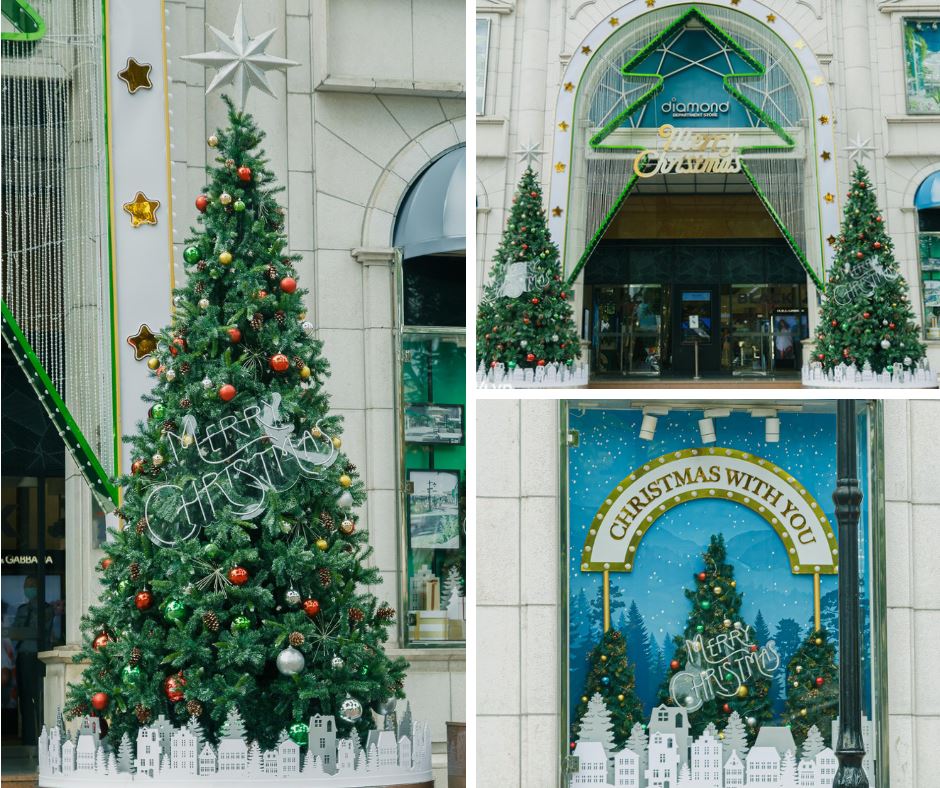 Diamond Plaza is one of the busiest buildings in District 1, Ho Chi Minh City. HCMC, including commercial centers, high-class offices and luxury apartments. Therefore, this place is always crowded with people coming in and out every day.
Especially every Christmas, Diamond Plaza is an indispensable place in the list of famous Christmas places in Saigon. With splendid decoration but not too fussy, combined with Christmas songs that make people's hearts really bustle when coming to this place. Coming to Diamond Plaza, you will have beautiful angles showing the cheerfulness and warmth in the peaceful Christmas space.
2. Aeon Mall Tan Phu
Address: 30 Tan Thang, Son Ky, Tan Phu Ward, HCMC HCM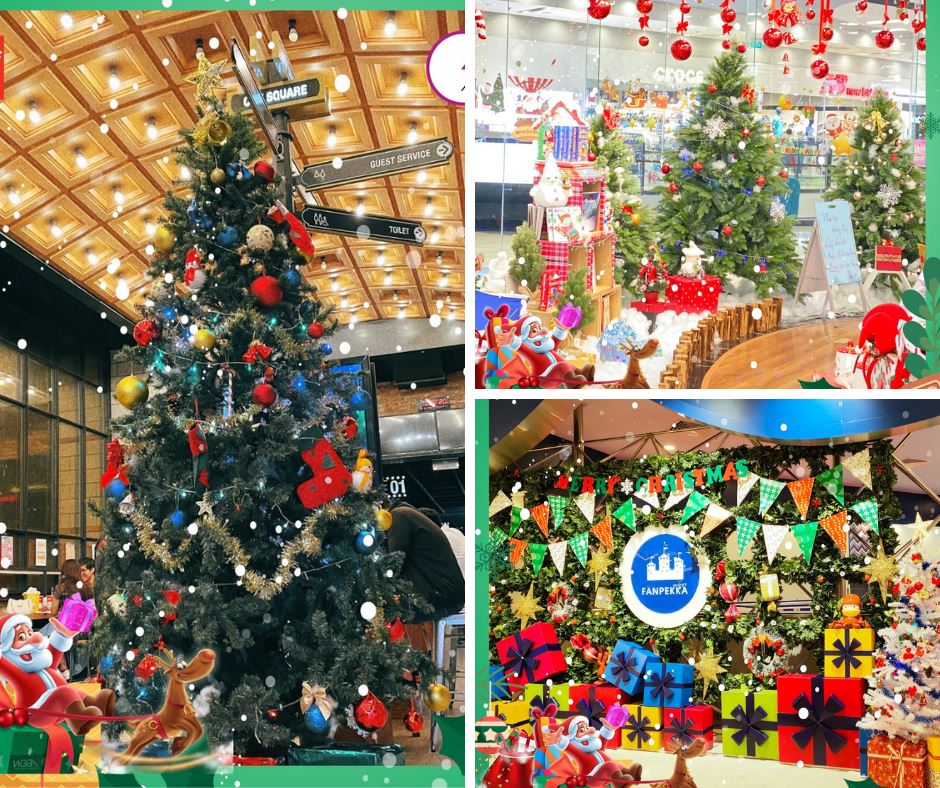 Aeon Mall is a very prominent place for this year-end holiday. Coming here, you not only have fun but also countless beautiful virtual check-in corners waiting for you.
On Christmas every year, Aeon Mall will be brightly decorated with giant pine trees, white snowflakes and colorful lights. You can freely take the best Christmas photos with the tree or with Santa...
3. Takashimaya
Address: 92-94 Nam Ky Khoi Nghia, Ben Nghe Ward, District 1
Takashimaya is known as the Virtual Living Paradise of young people. If you want to enjoy the atmosphere of Christmas, this will be a place that you enjoy as soon as you enter.
Splendid and attractive decoration with a series of warm red-green miniatures such as pine trees, teddy bears, gift boxes, bungalows, boots, socks ,... brings us a sense of peace and joy, true to the spirit of Christmas 2021, as if we are lost in a small corner of the West sky in the heart of Saigon.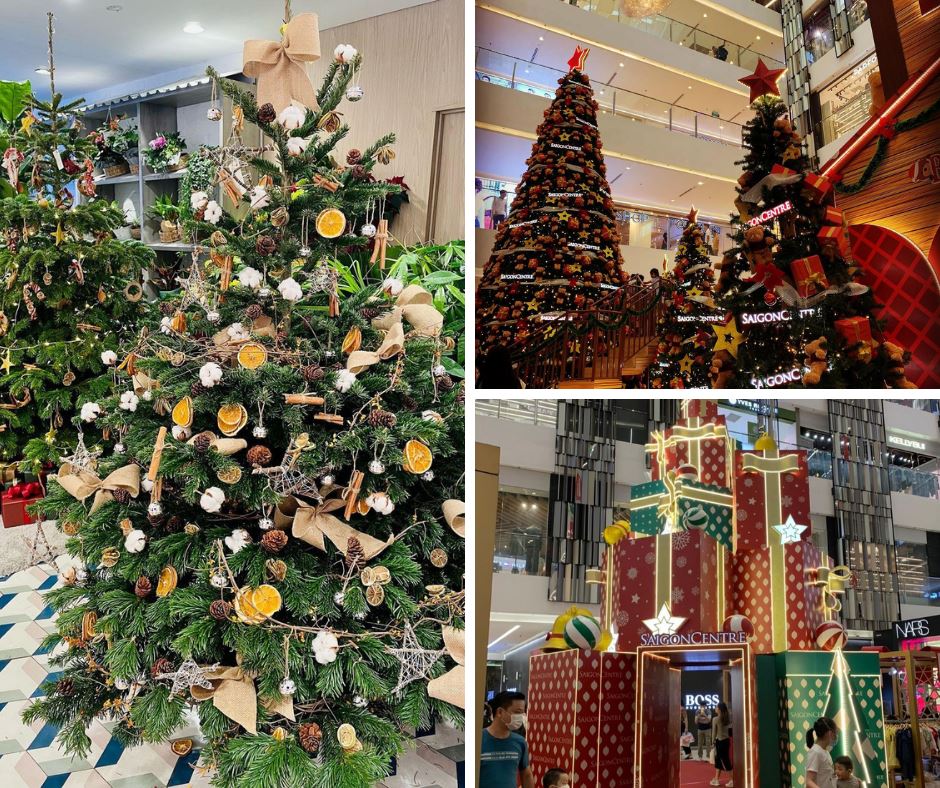 4. Nguyen Hue Walking Street
Location: Nguyen Hue Street, Ben Nghe Ward, District 1
On the big holiday at the end of this year, people will invite each other to Nguyen Hue pedestrian street to be immersed in the warm and joyful atmosphere filled here. Approaching Christmas Eve, the whole neighborhood seems to be changed to a new color different from normal days, becoming splendid with many lights, with pine trees, Santa Claus and colorful lucky orbs for people to see, walk, have fun and the best photos for this Christmas.
Especially, what is more interesting than being immersed with music, Christmas songs sounding in the middle of the neighborhood with drums, guitar bustling to create happy moments with family and friends. As can be seen, Nguyen Hue pedestrian street is a must-see Christmas place in Saigon.
In addition, around here there are many restaurants, or cinemas, close to Bitexco building, Notre Dame Cathedral ... so it is very convenient to join your lover or friends to hold hands to have fun on the upcoming Christmas Eve.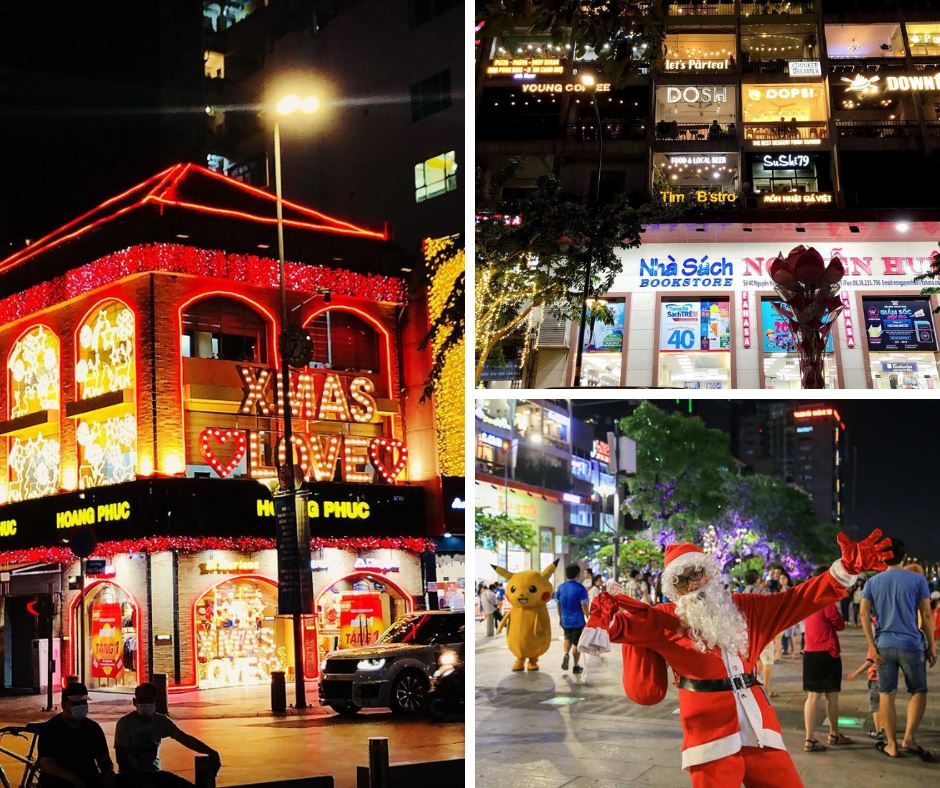 5. Landmark 81
Address: 208 Nguyen Huu Canh, Ward 22, Binh Thanh District, HCMC HCM
Started construction in 2014 with a total of 81 floors, Landmark 81 is the tallest building in Vietnam and Southeast Asia.
Landmark 81 on Christmas is prominently decorated, dressed in a vibrant winter coat from colorful lights, with giant pine trees and beautiful decorations, giving you beautiful photos and enjoying the warm Christmas atmosphere in the upcoming holiday.
Christmas becomes more and more meaningful for each person, not only as an opportunity to be with the people we love but also as an opportunity for us to settle down, find peace, end the old year and prepare to welcome a new year with new things. Hopefully, the above 5 places will help you have the most memorable moments during this year-end holiday.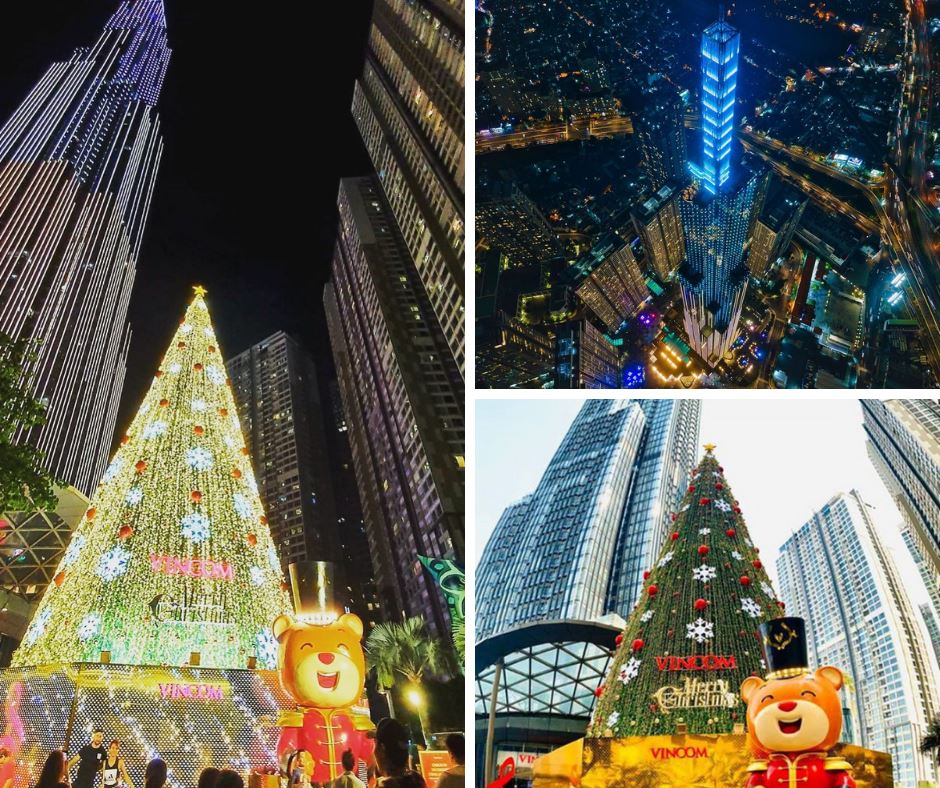 Writer: Hieu Nguyen