Jumping shrimp pancakes
✦ Address: Ms. Nam at the foot of My Cang bridge, Phuoc Son commune, Tuy Phuoc district
Jumping shrimp pancakes are one of the famous specialty dishes of martial arts land. It is often said that coming to Binh Dinh without enjoying Quy Nhon dancing shrimp pancakes is a waste.
The unique and attractive feature of this familiar but strange dish is the fresh shrimp fried directly on the cake. If you have the opportunity to come to Quy Nhon, do not forget to enjoy this delicious delicacy. A crispy piece of pancake served with raw vegetables, dipped with special mixed fish sauce is enough to super the taste buds of anyone.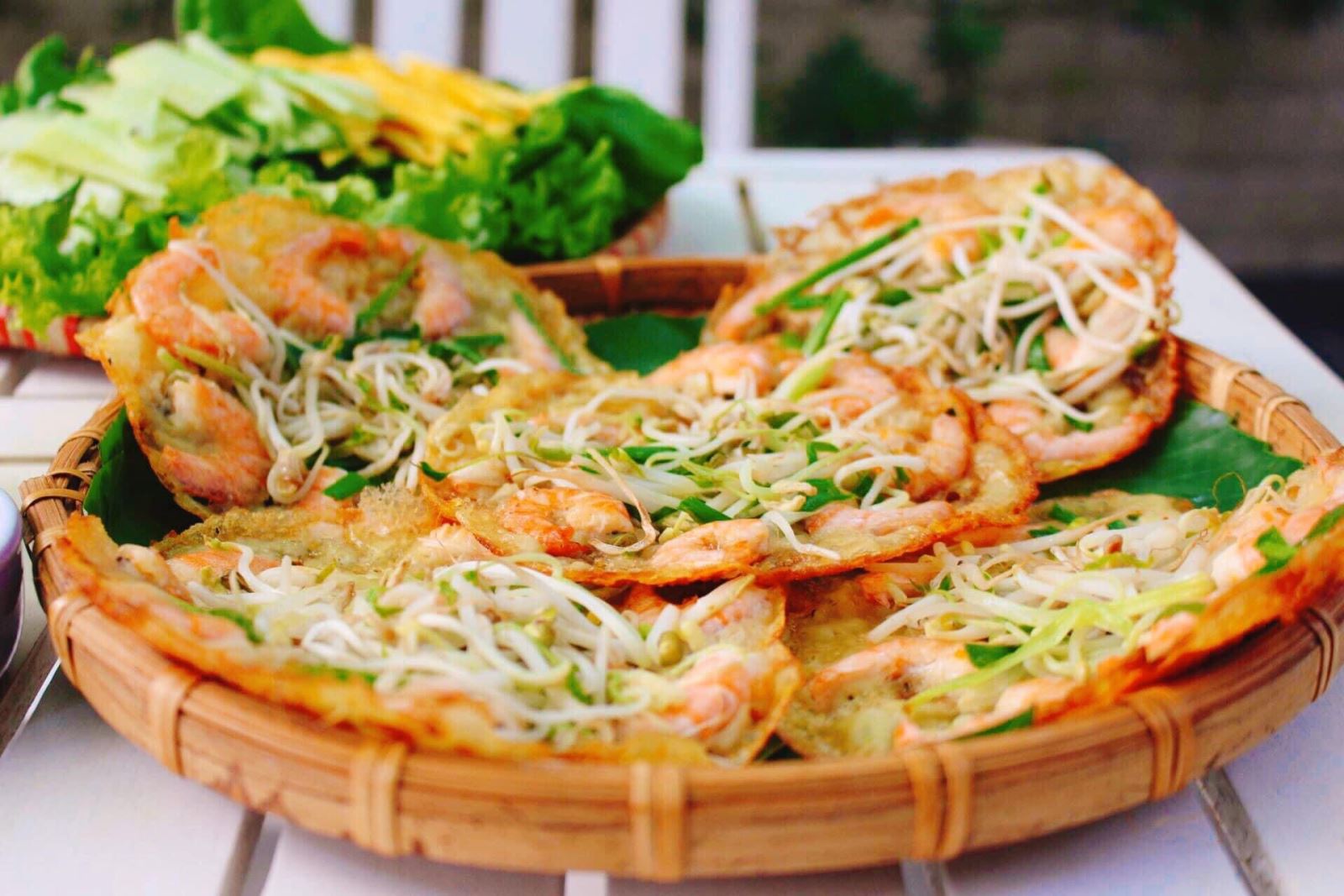 Spring rolls Cho Huyen
✦ Address: Phuoc Loc Commune, Tuy Phuoc District
This famous spring roll is completely handmade by people from the preliminary processing of meat to the pounding and packaging stage. Therefore, it has its own rich, sour, sweet, acrid flavor compared to spring rolls in other regions. In the middle of the road traveling to Binh Dinh, a piece of juicy Cho Huyen spring rolls with a cup of Bau Da wine is really beautiful.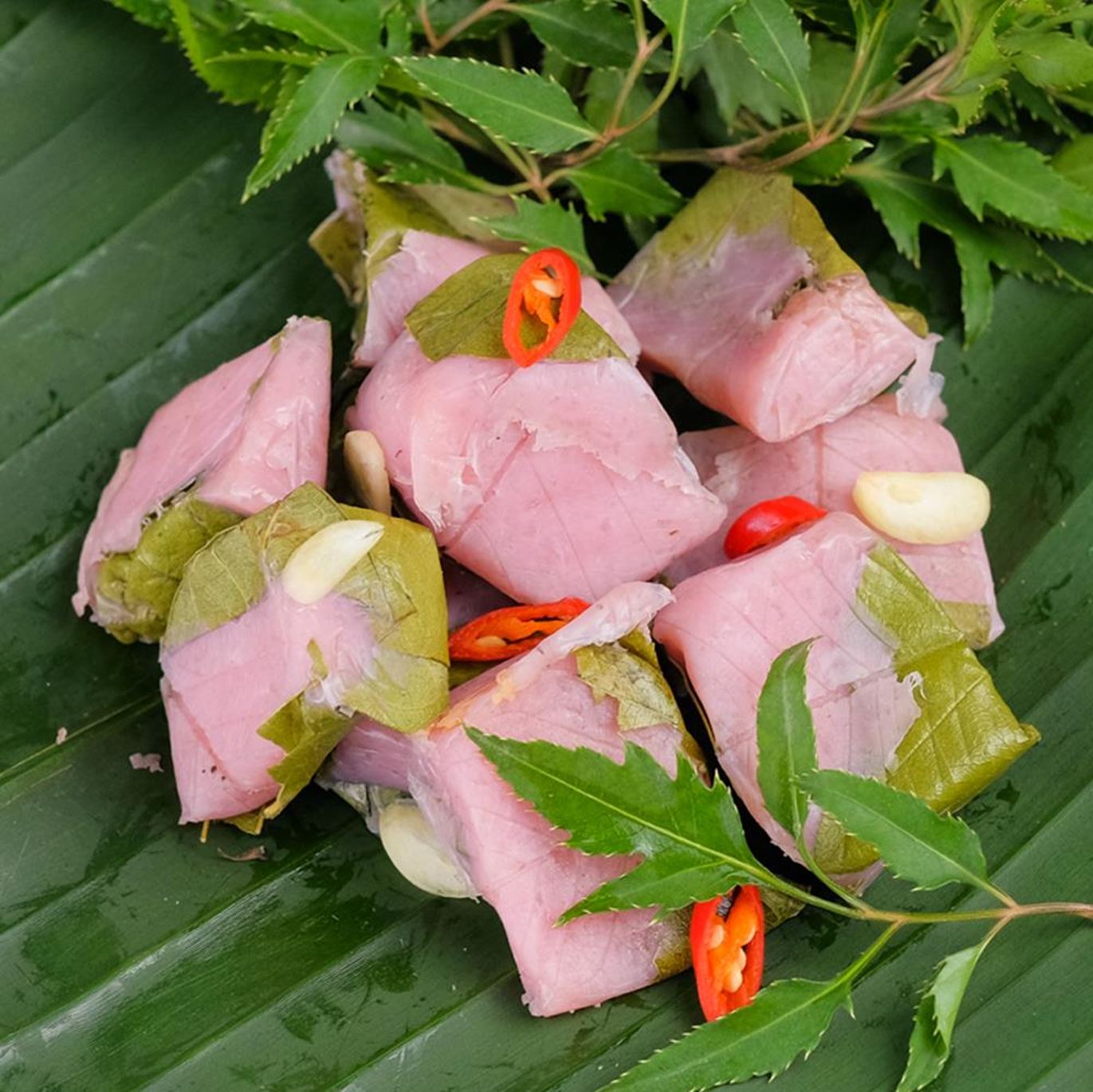 Bread dipping pate
✦ Address: Banh Mi Hieu – 260 Yan Hong
The pate bread in Quy Nhon is not the same as regular pate bread. Because instead of putting pate in the cake to enjoy, people will distill the pate with the sauce and mix it with the sauce and butter. When eating, you will dip bread in sauce and serve with raw vegetables, cucumbers.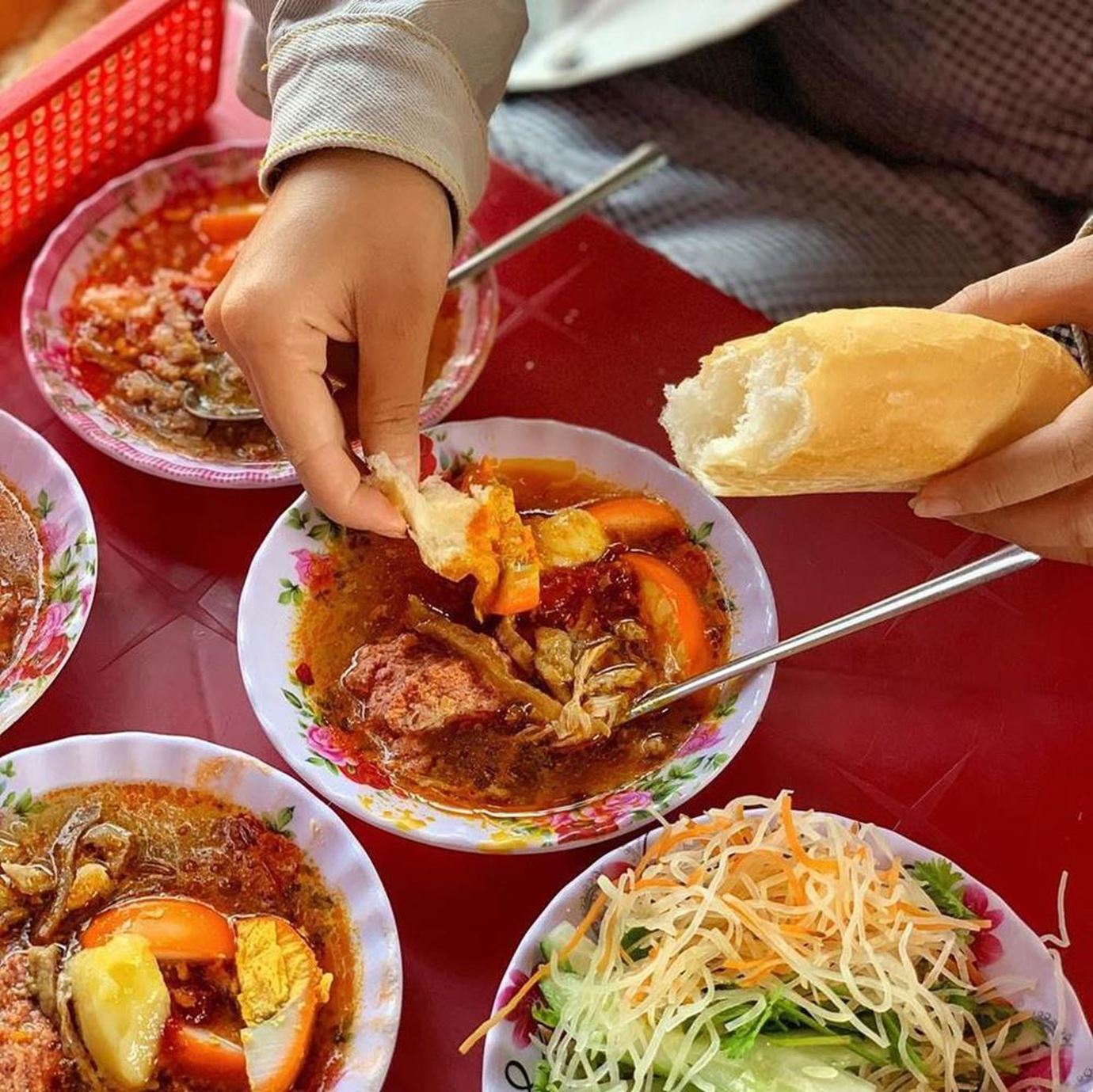 Duckweed cake
✦ Address: No. 318 Yanhong Street
A plate of duckweed cakes is usually served with about 10 small white cakes, hot, fragrant and chewy. Top the cake with shrimp flakes, pounded peanuts, deep-fried breadcrumbs and green onions. The fish sauce here is mixed with a bit of chili, so it is very suitable for those who prefer a pungent taste. In addition to duckweed cakes, shops often sell cakes, wrapped cakes, little cakes, cauldron ear cakes,...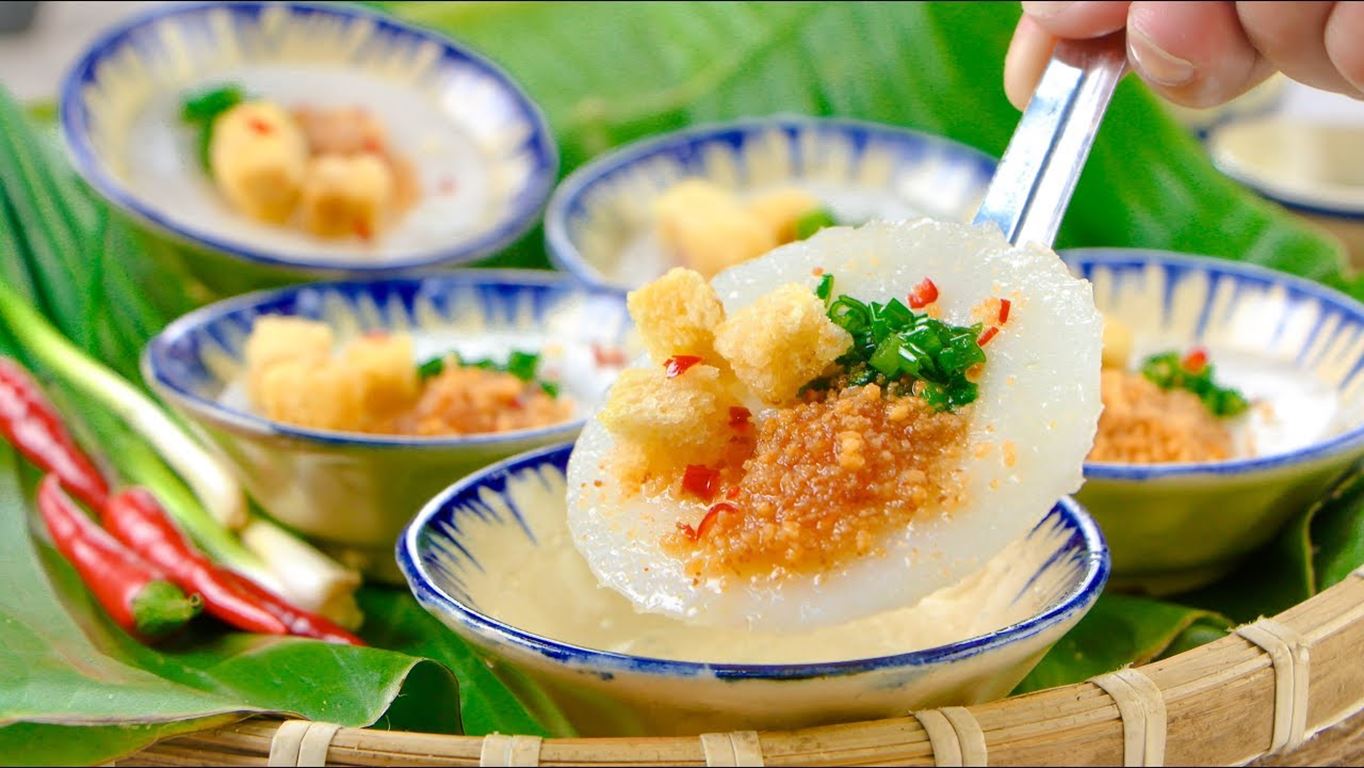 Quy Nhon fish cake noodles
✦ Address: Ngoc Lien fish cake noodle soup – No. 379 Nguyen Hue
The reason Quy Nhon fish cake noodles are so attractive is because of the fragrant noodles, fresh fish cakes and rich broth.
Noodles are made from boring rice right in the season, so they are both flexible and tough. Besides, the fish paste also has ingredients from many different types of fish popular in each season such as mackerel, machete, barracuda ... When eating, you will see that the patties are divided into two types: one is deep-fried in oil and the other is steamed in water so that diners can enjoy the full taste of fish cakes.
The soul of the dish is the very special prepared broth. The broth here is a combination of flavors and nutrients from fish bones, pork bones, beef bones and typical spices of the region to create a very Quy Nhon taste.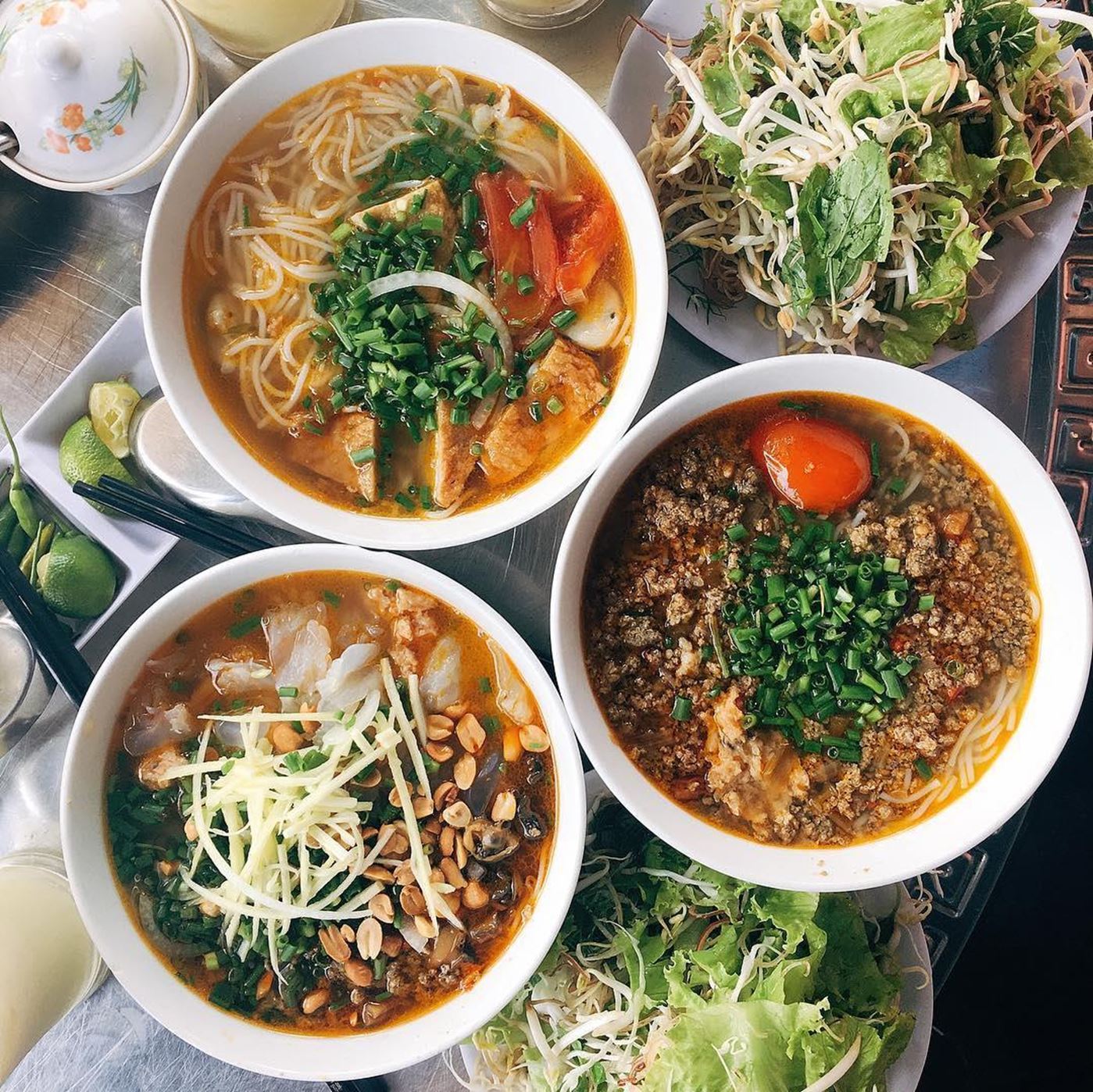 Photo: Internet