Topas Riverside Lodge: Preserving Red Dao Culture
Topas Riverside Lodge is located in a Red Dao village in Nam Cang Valley, Sapa. The bungalow was originally built by Red Dao families, who later partnered with Topas to welcome tourists to rest. From design, dining, to cultural exploration, Topas Riverside Lodge preserves the traditional values of the Red Dao people and Nam Cang village in every experience here.
Spend a morning hiking in the bamboo forest, chatting with the Red Dao guide to explore Nam Cang's beautiful nature, or taking a paper-making class at the home of Ms. Phu, one of the rare families who still pursue this skill. In summer, the cool stream on the veranda is a gathering place for the children of the village to play in the water, swim for ethnic children in the village, which if you want to play together, they will definitely welcome!
Topas Ecolodge
Address: Ban Lech, Thanh Binh, Sapa, Lao Cai
Hanoi Office: No. 1B, Lane 12/2/5 Dang Thai Mai Street, Tay Ho, Hanoi, Vietnam
Price range: 3.500.000 VND/double room
Website: https://topasecolodge.com/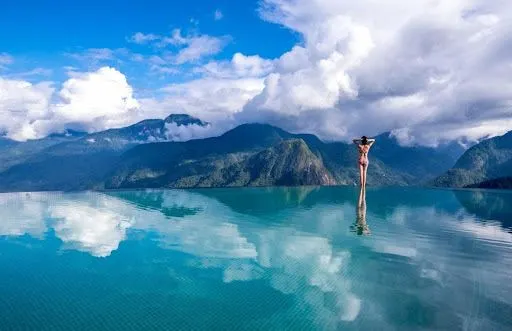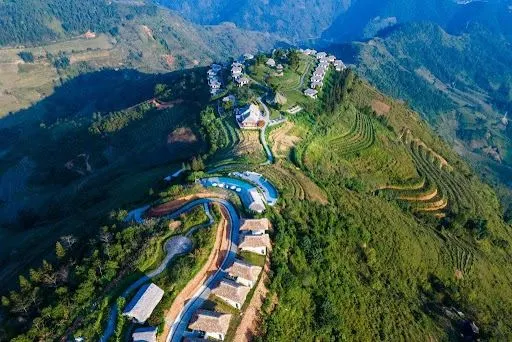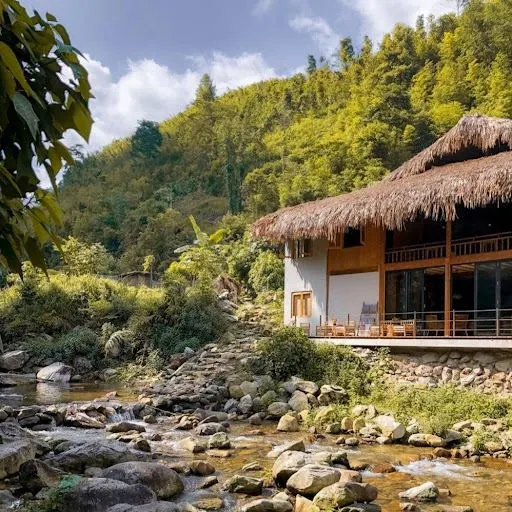 Six Senses Con Dao: Sea turtle protection
Not only famous for its dream-like photos on Dat Doc beach, Six Senses Con Dao has long been the guardian of green sea turtles in these waters. The resort team has its own position to research sustainable development and protect nature for Con Dao. In conjunction with Con Dao National Park, Six Senses has built an incubator for sea turtles, with a hatchability rate of up to 85%.
Don't be afraid to ask the staff at Six Senses Con Dao about the turtles. They are always ready to share about the effort to protect sea turtles here, one of the proudest things of the whole resort. You can help release baby turtles into the sea right on Dat Doc beach, and follow their journey back to the sea in this extremely meaningful experience only at Six Senses.
Six Senses Con Dao
Address: Dat Doc Beach, Con Dao Town, Con Dao, Ba Ria - Vung Tau
Price range: From 18.000.000 VND/double room
Website: https://www.sixsensescondao.com/vn/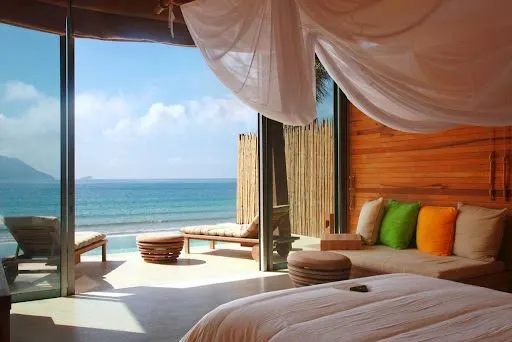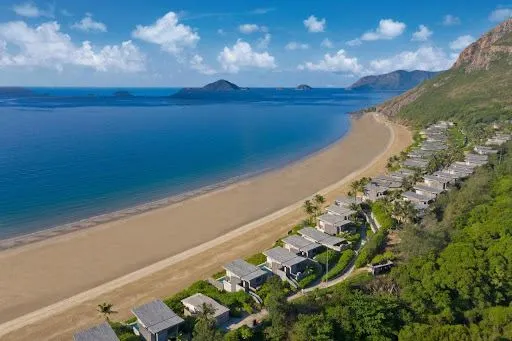 Lak Tented Camp: Cultivating verdant corners
The sweet gifts of the Central Highlands mountains and forests are a great inspiration for Lak Tented Camp campground by Lak Lake. The campground team takes turns taking care of the rows of fruit trees and organic vegetable gardens to serve Y Lak restaurant. A small corner of the garden is reserved for healthy fat chickens, which supply fresh eggs every day for guests staying here.
In the season, the kitchen of Y Lak restaurant will be fragrant with stir-fried cloves of Lak lake. In the forest mango season, follow May Sam to the garden to pick sour, sweet and sweet fruits to eat. Lak Tented Camp's garden not only provides clean ingredients for Y Lak restaurant, but also a green place for you to drink tea, read books, and learn how to cherish the delicacies of the fertile highlands.
Lak Tented Camp
Address: 193 Nguyen Tat Thanh, Lien Son, Ho Lak, Dak Lak, Vietnam
Price range: 2.500.000 VND/double room
Website: https://laktentedcamp.com/language/vi/home-tieng-viet/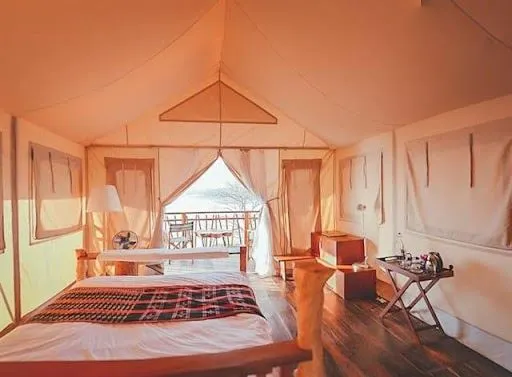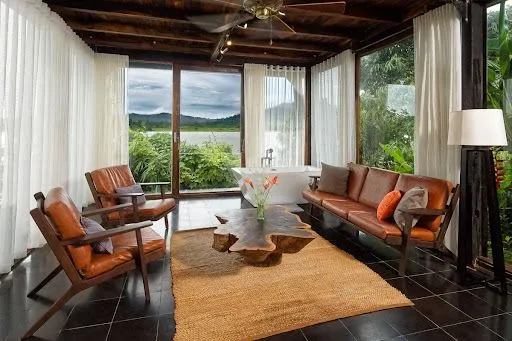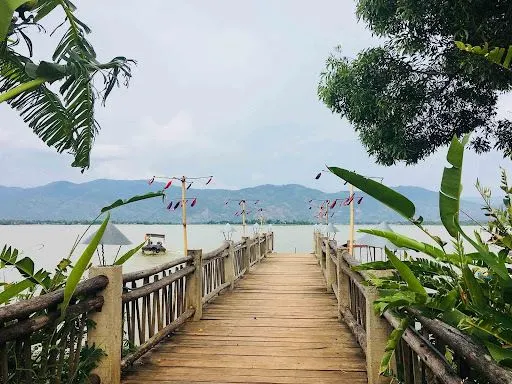 Mango Bay Phu Quoc: Sustainable construction
The butterflies and geckos in the garden in Mango Bay, Phu Quoc are the result of sustainable development efforts from the first days. Luckily located on the most beautiful stretch of Ong Lang beach, Mango Bay has minimized its impact on the environment since the start of the resort's construction. So sometimes when you are walking in the resort, you will have to turn sideways to avoid a tree, or a rough rock. The freshwater system alone is more feat than many others, with heated solar panels and natural reed forests filtering wastewater every day.
You don't have to go far to witness the rich life of Mango Bay's flora and fauna. Dive into the cool water around the rocks, and get to know the schools of iridescent fish that love to play hide and seek in the moss. On sunny days, just paddling SUP or kayak on the clear water is enough for you to see this vivid world.
Mango Bay Phu Quoc
Address: Cua Duong, Phu Quoc, Kien Giang province
Price range: 3.000.000 VND/double room
Website: https://mangobayphuquoc.com/vi/