Festival
Taste of Saigon by artLIVE: Set the Vibes
Independence Palace – 135 Nam Ky Khoi Nghia, Ben Thanh Ward, District 1, Ho Chi Minh City HCM
When cuisine and art are combined in a green, unique, and artistic space at the Independence Palace, Taste of Saigon promises to be one of the most anticipated events for young people in Saigon.
When attending Taste of Saigon, 25,000-30,000 attendees will receive free entrance tickets to the Independence Palace and countless tempting presents.
artSpace is a contemporary art space, where exhibitions, performances, workshops, and other events will take place.
The Camping & Music area has sports and art games, etc. This is the place where all attendees can experience outdoor picnic activities such as chilling with cocktails, beer, a little wine or whiskey, cognac.
Especially, Cuisine Collection area has 10 restaurants, bars, beers, cafes… with premium standards selected by artLIVE to bring attendees wonderful outdoor culinary experiences.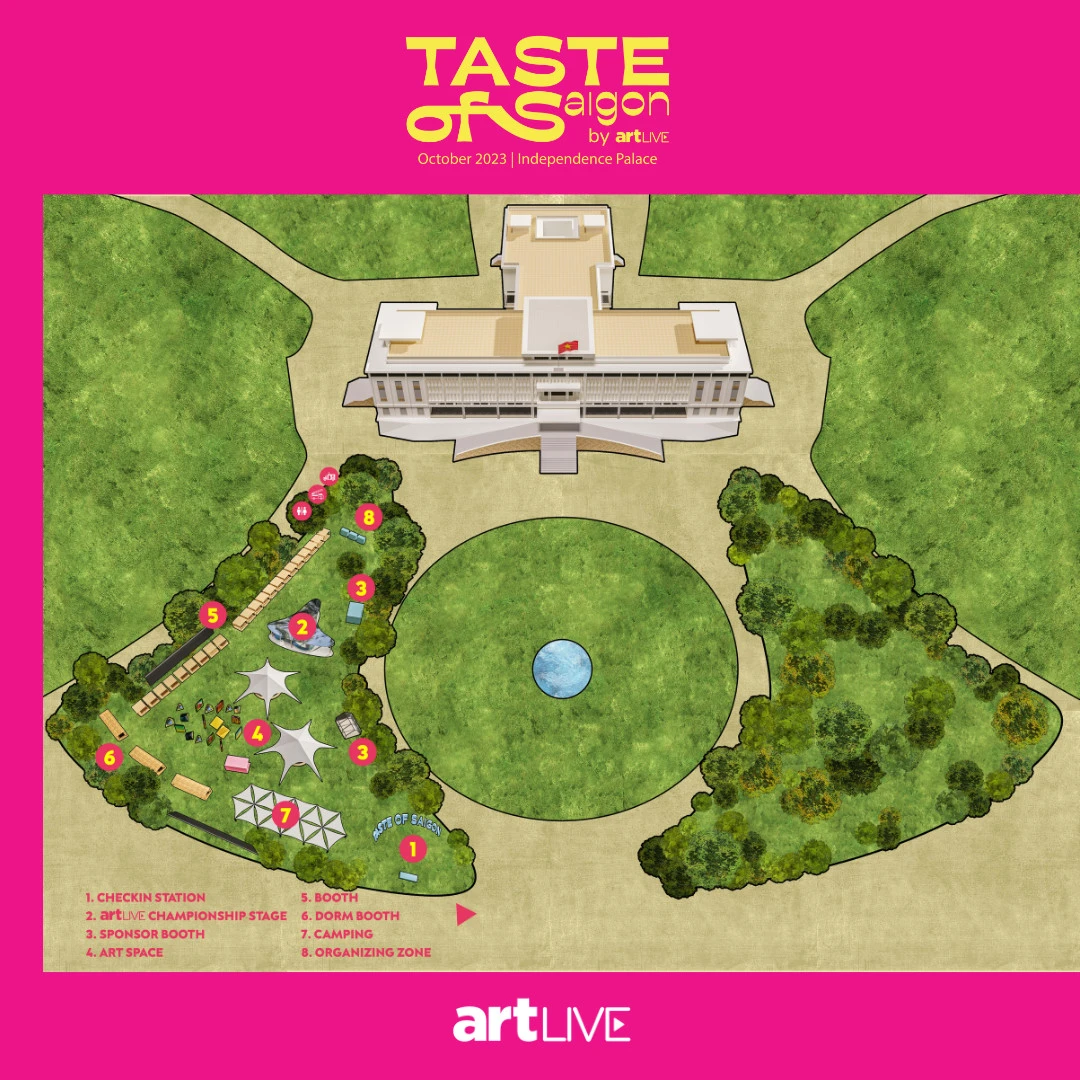 Quick Information
Date and time
06/10/2023 - 08/10/2023
Location
Independence Palace – 135 Nam Ky Khoi Nghia, Ben Thanh Ward, District 1, Ho Chi Minh City HCM
Photo Gallery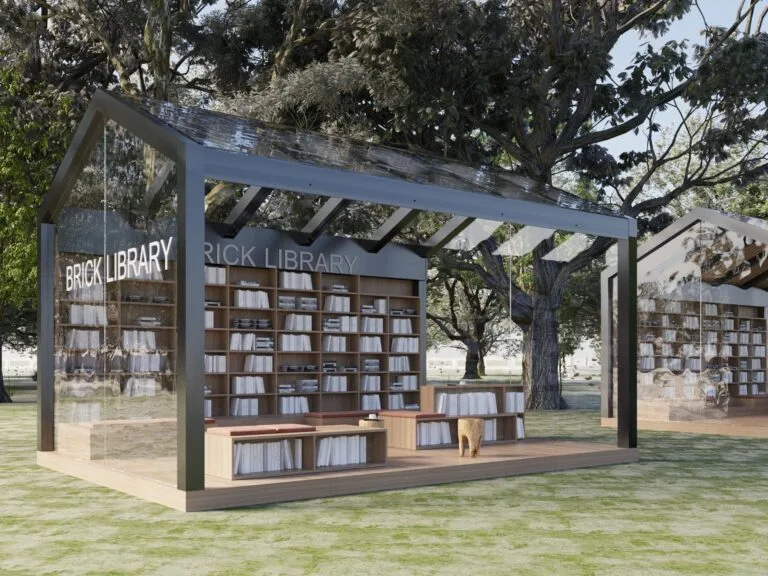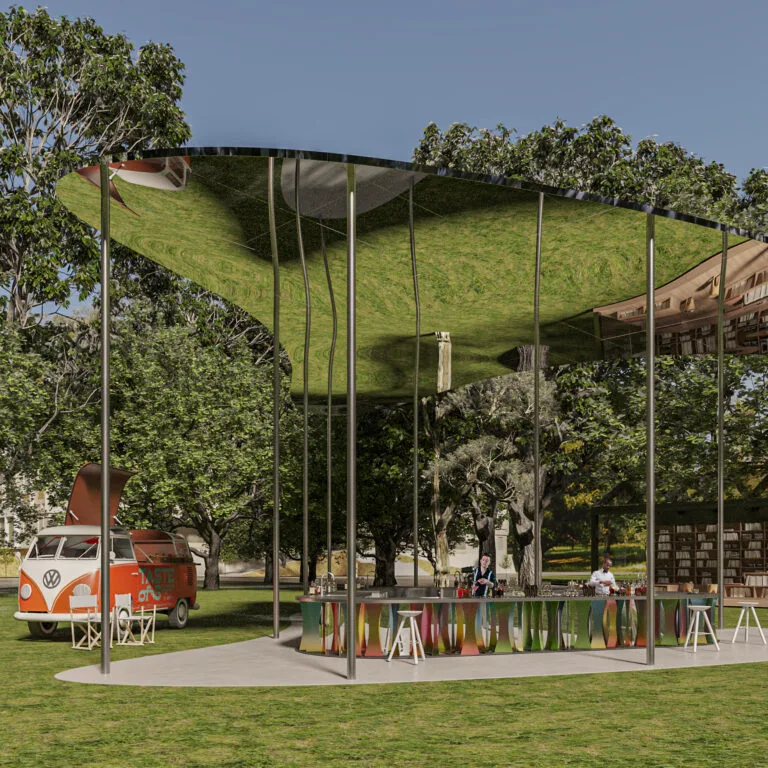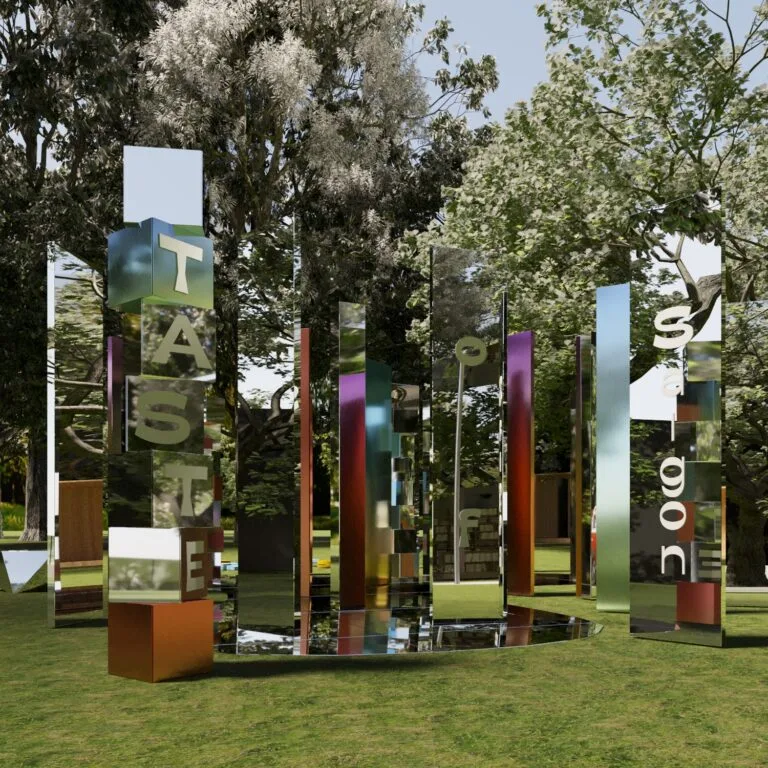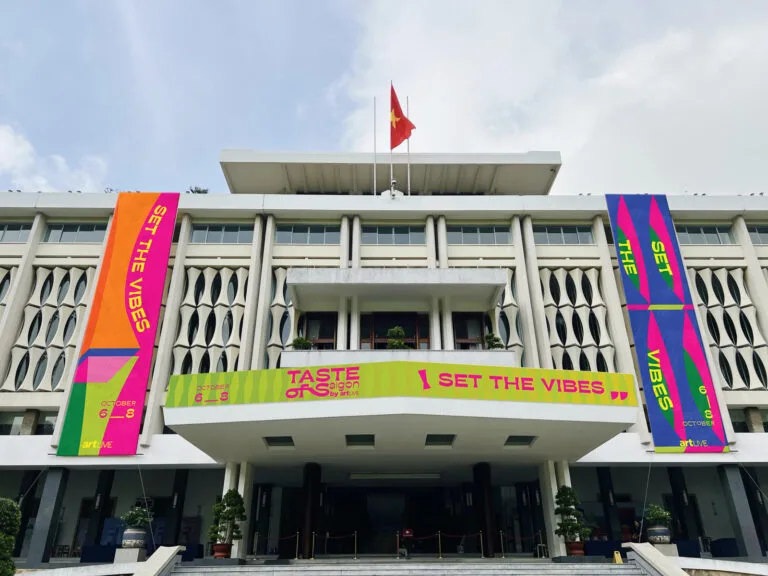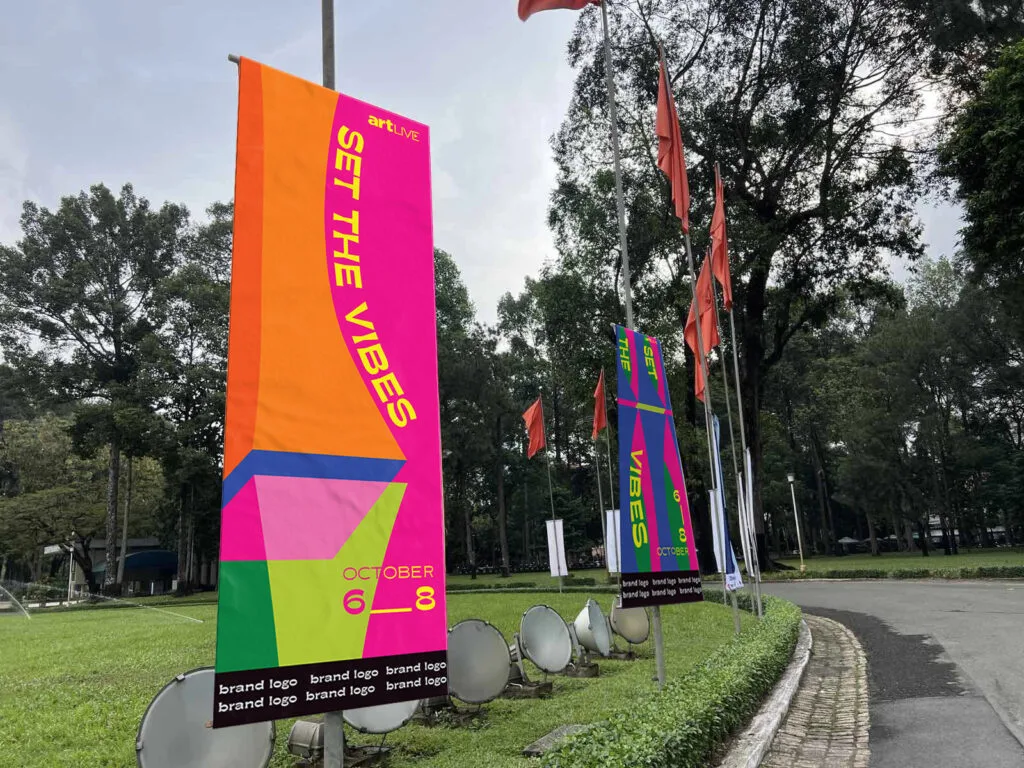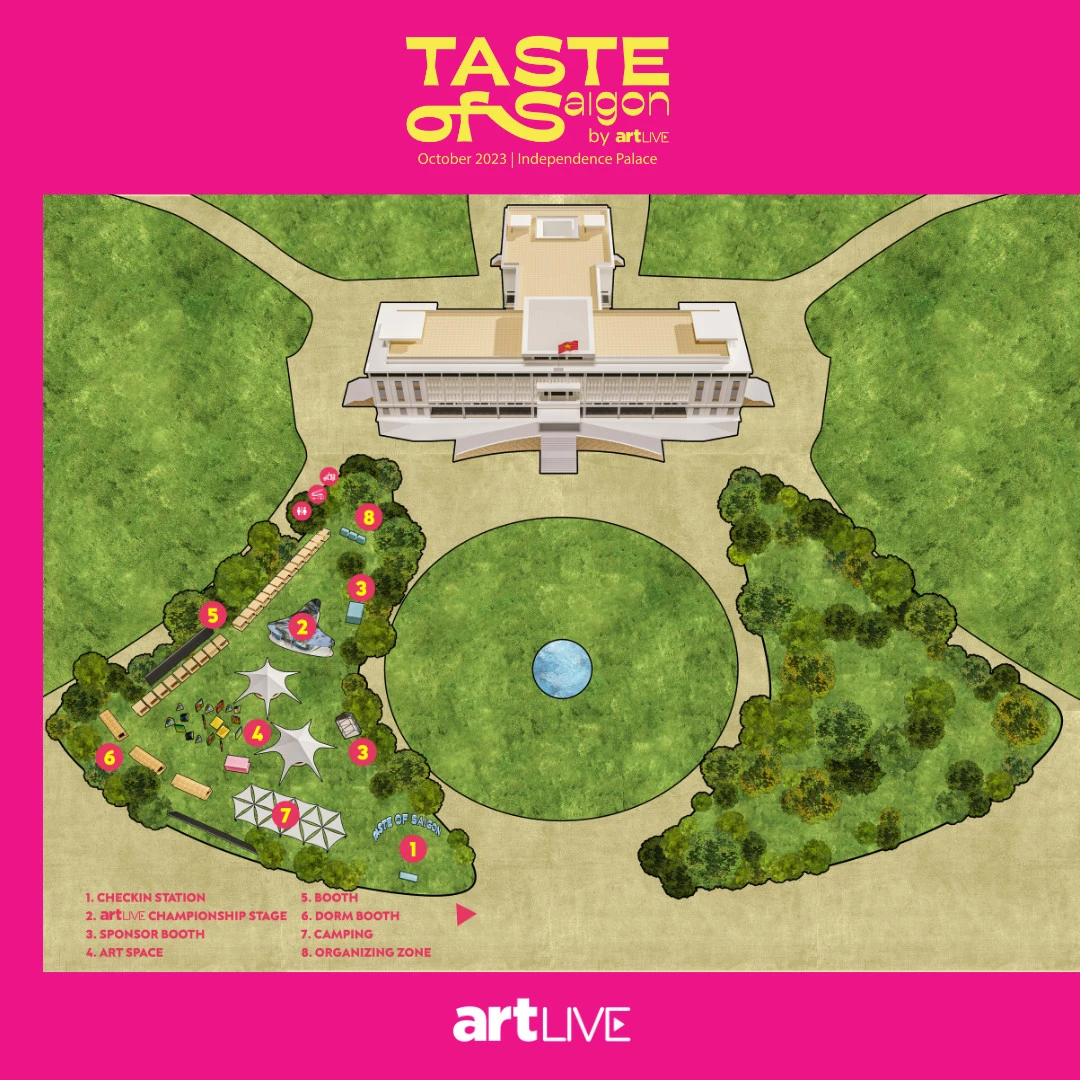 Other events you may like