Located in the heart of the bustling old quarter, the railway built by France more than a hundred years ago is still operating effectively, bringing trains to many localities such as Hai Phong, Thai Nguyen, Lang Son ...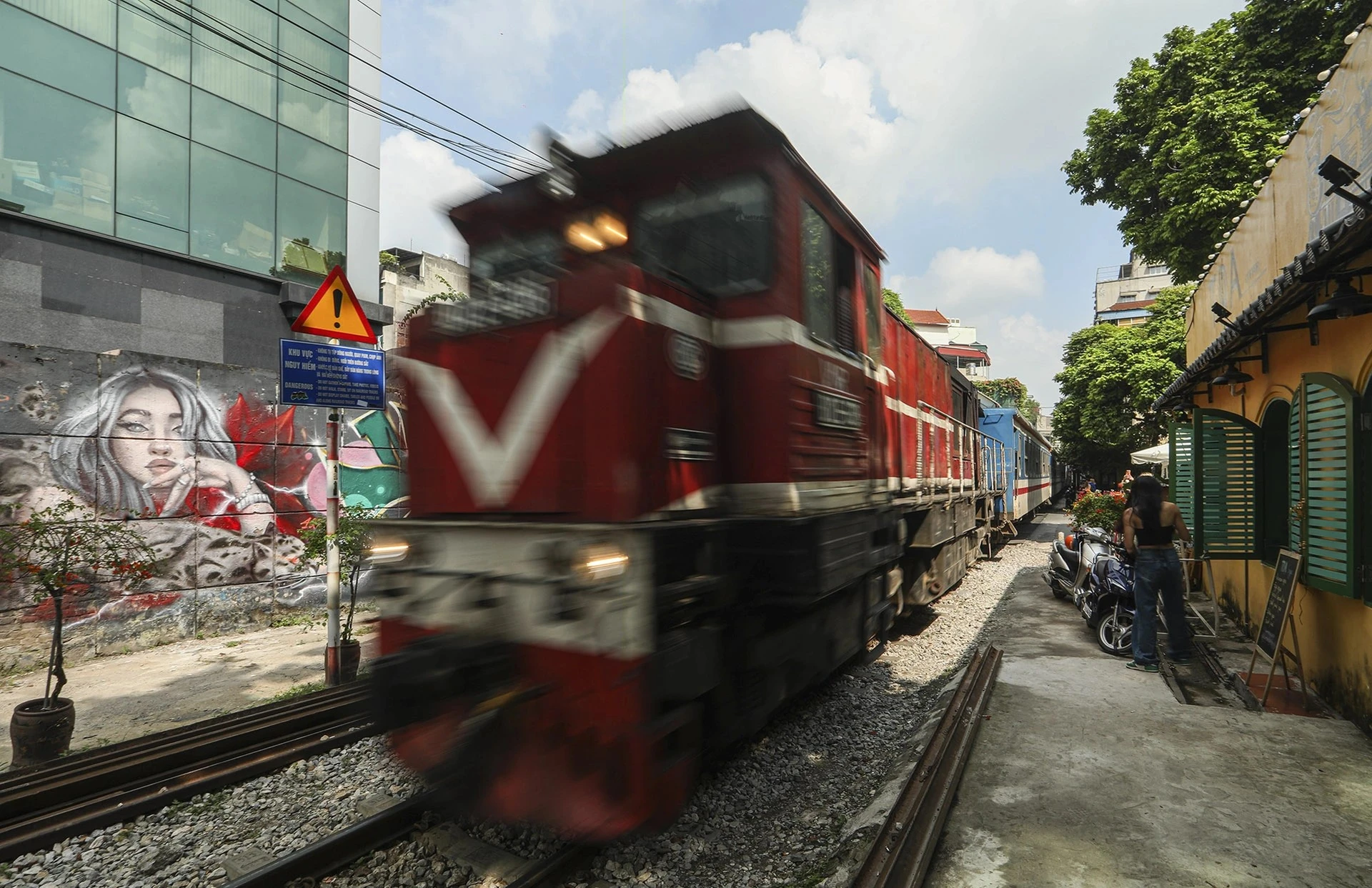 From Long Bien Bridge, the railway passes through the streets of Gam Cau, Phung Hung. This is a crowded central area of the old town, the route is built on high and separate. At the end of Phung Hung Street, the railway line is lowered to the same height as the inner city road, the two sides of the railway corridor have many houses, and the daily life of people. There was a time when Phung Hung Street was the top attraction of both domestic and international tourists because of the special of the trains going through the street, the shops opened to welcome very crowded visitors. Currently, Phung Hung railway coffee street has been asked to stop welcoming passengers for safety reasons.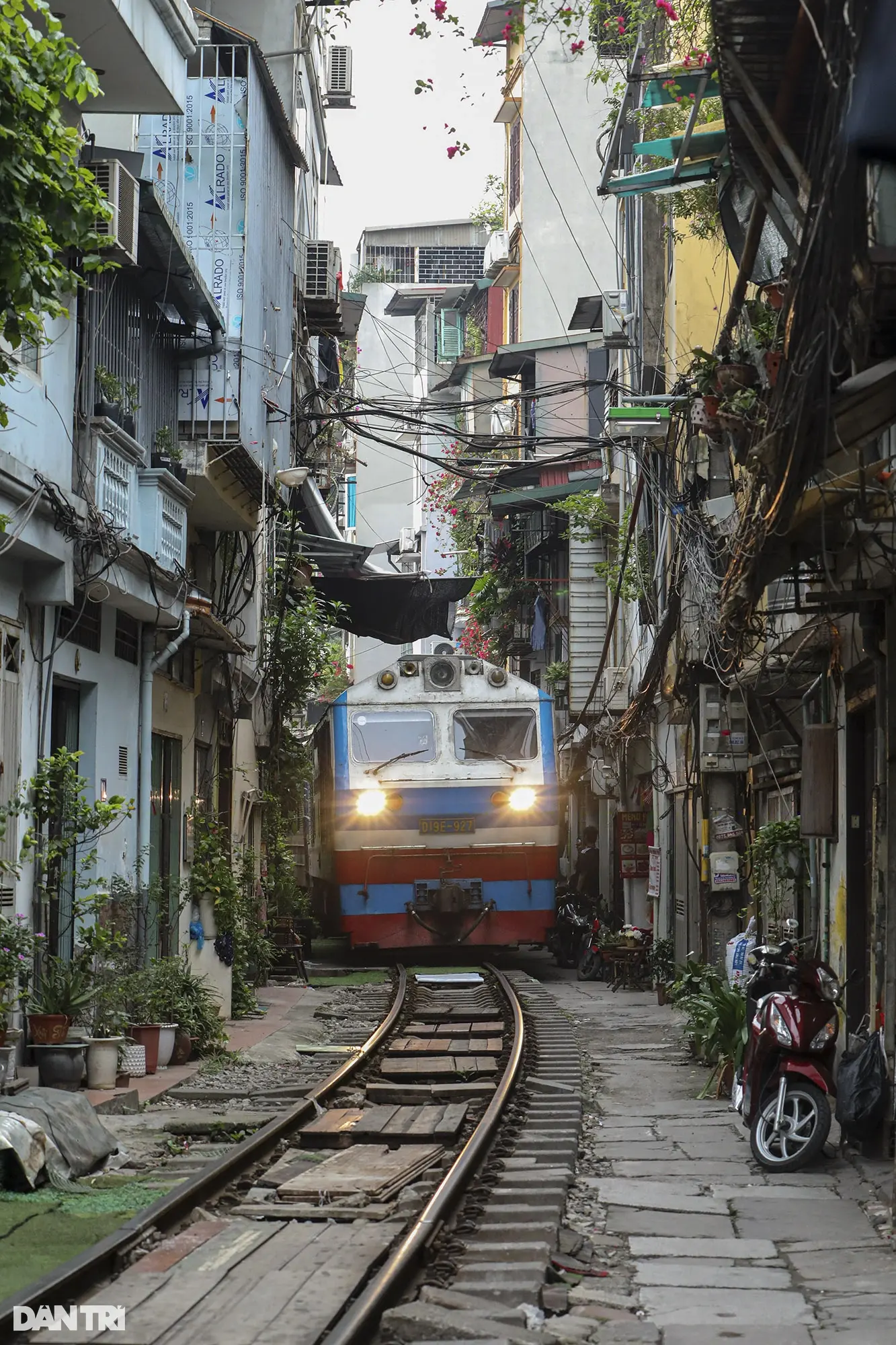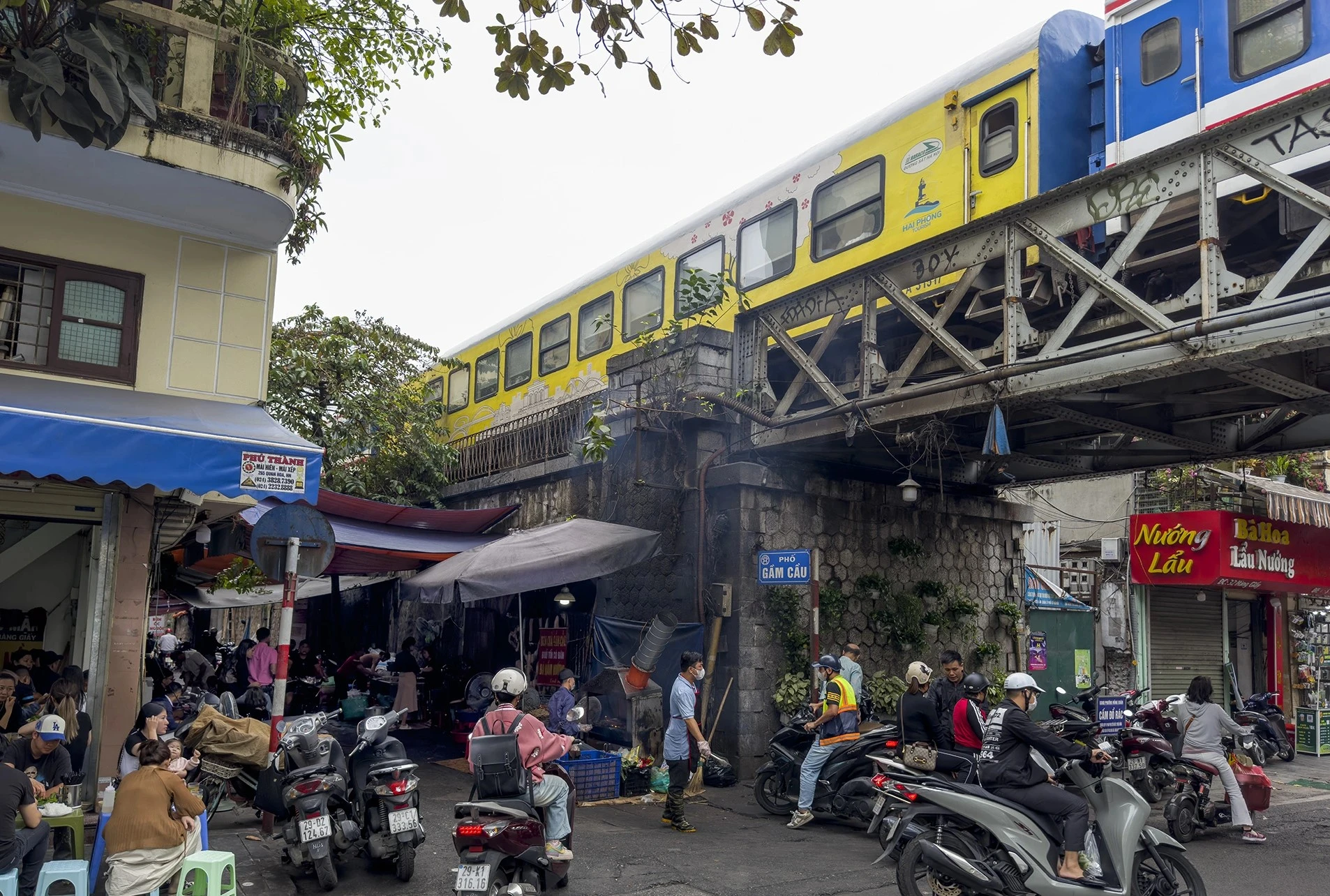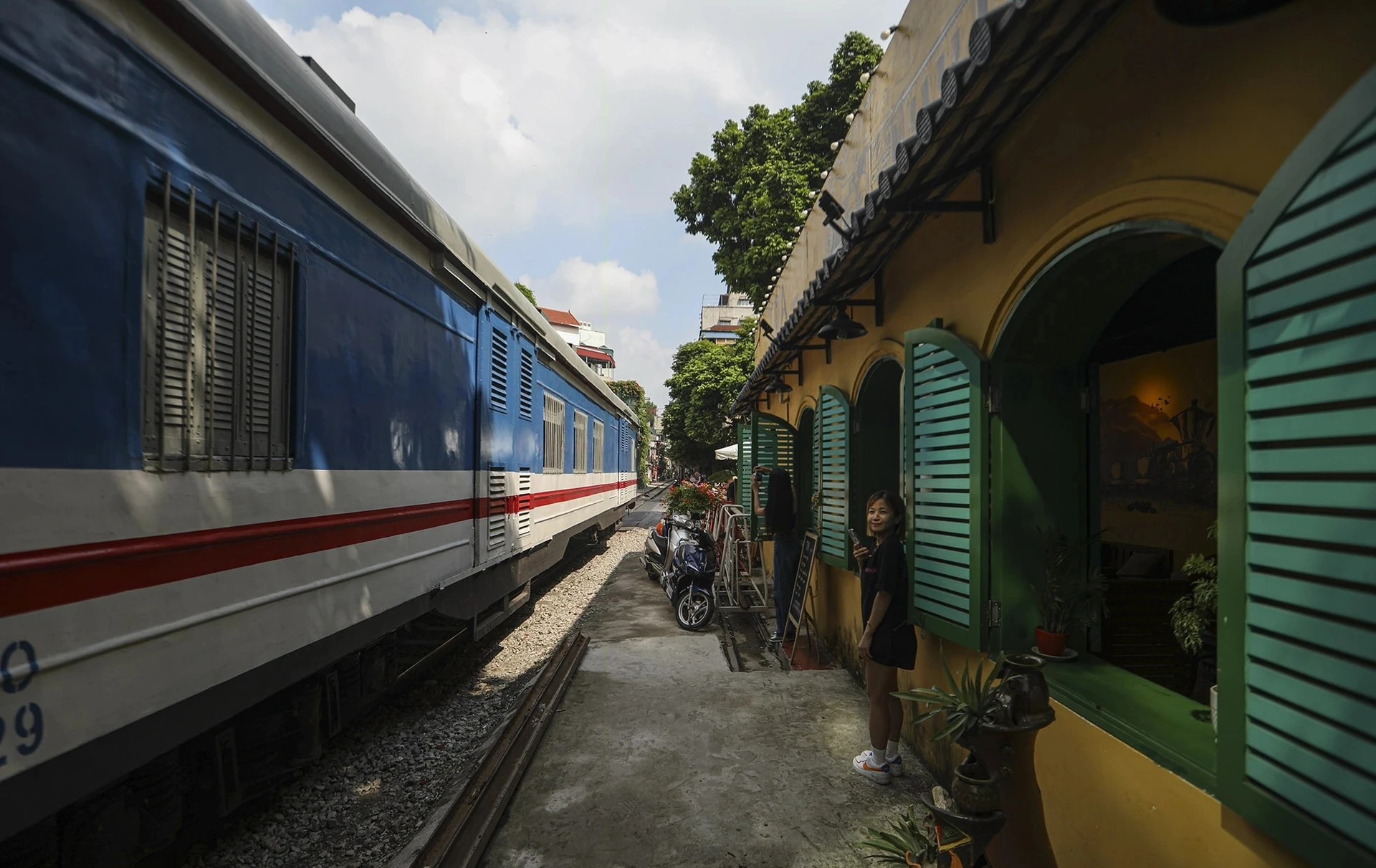 Houses on both sides are close by, there are many positions of houses and trains only about 1m apart. After running out of the elevated road in Phung Hung Street, the train will pass through Tran Phu; Dien Bien Phu; Le Duan; Nguyen Khuong to enter Hanoi Railway Station.
Hanoi has two types of "trains" for many people to remember, which are trains and trains. Currently, the tram system has been phased out. At a section of Phung Hung Street, the train line is planned as an attraction of Hanoi with diverse murals.
The train moves in the inner city at a relatively slow speed, honking a lot of horns causing a lot of noise, but people living for a long time along the train line also have to accept, gradually becoming accustomed. From Hanoi Station to the south, the train goes parallel to Le Duan Street; Liberation to go to the southern provinces. Pictured is a moving train on Le Duan Road.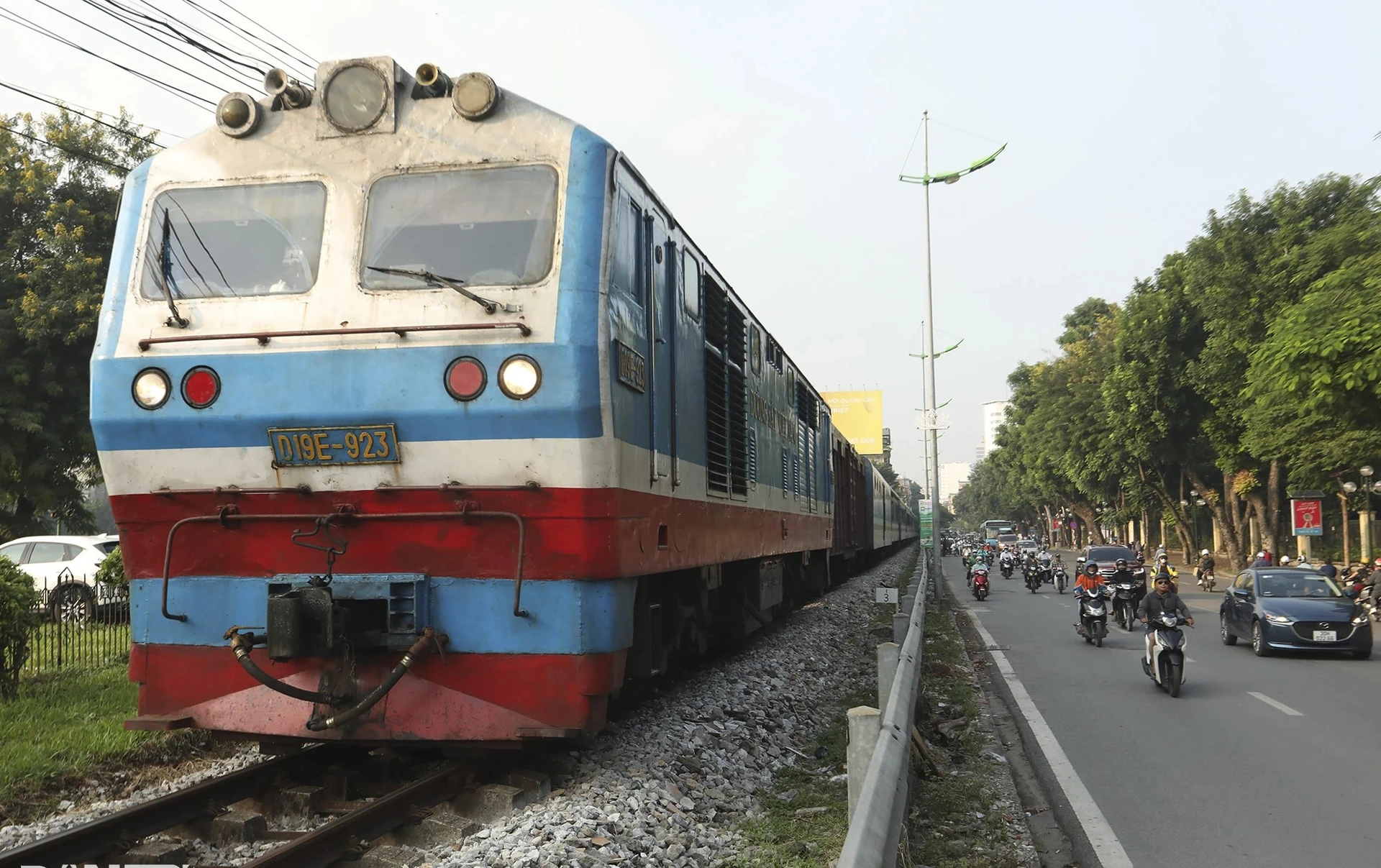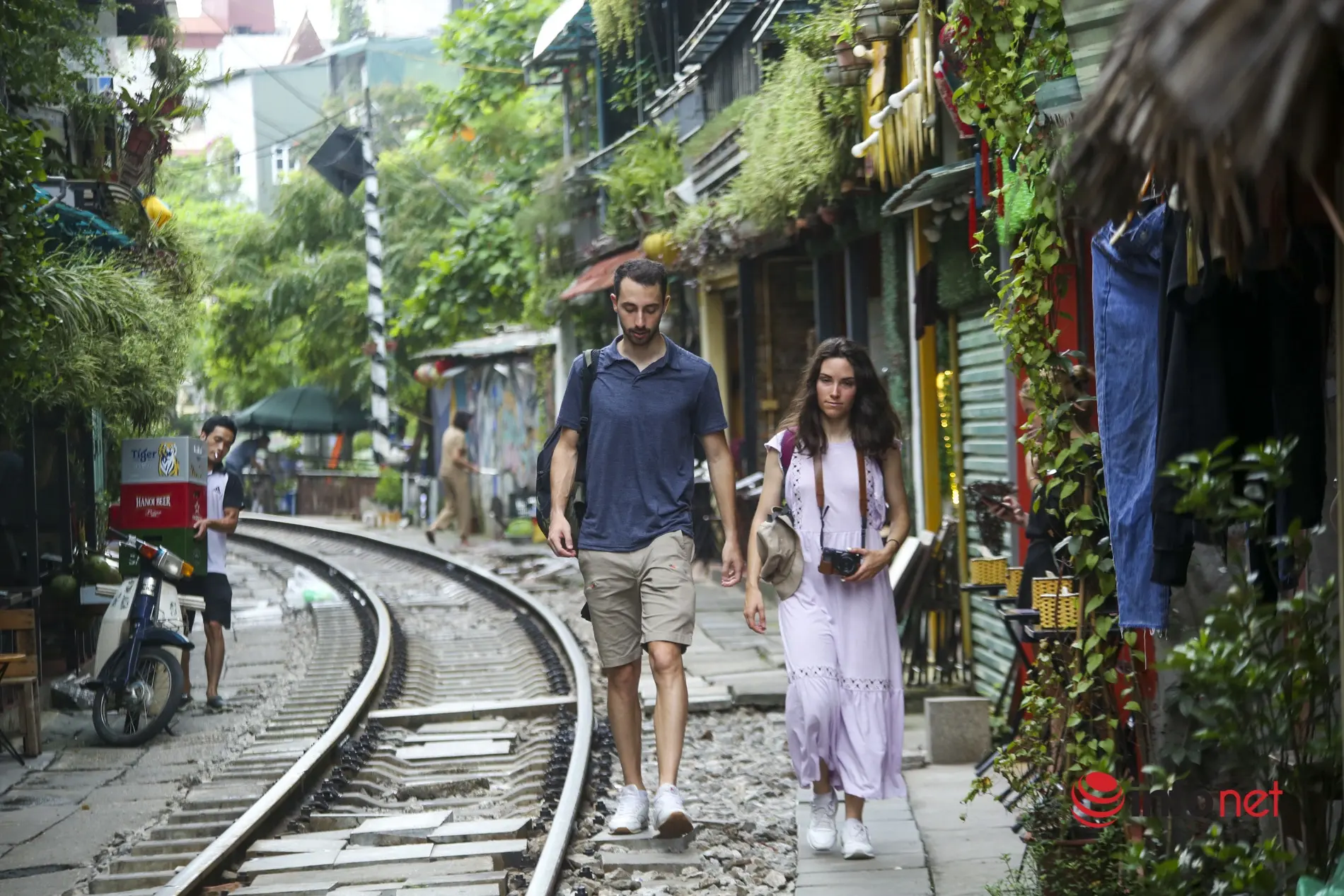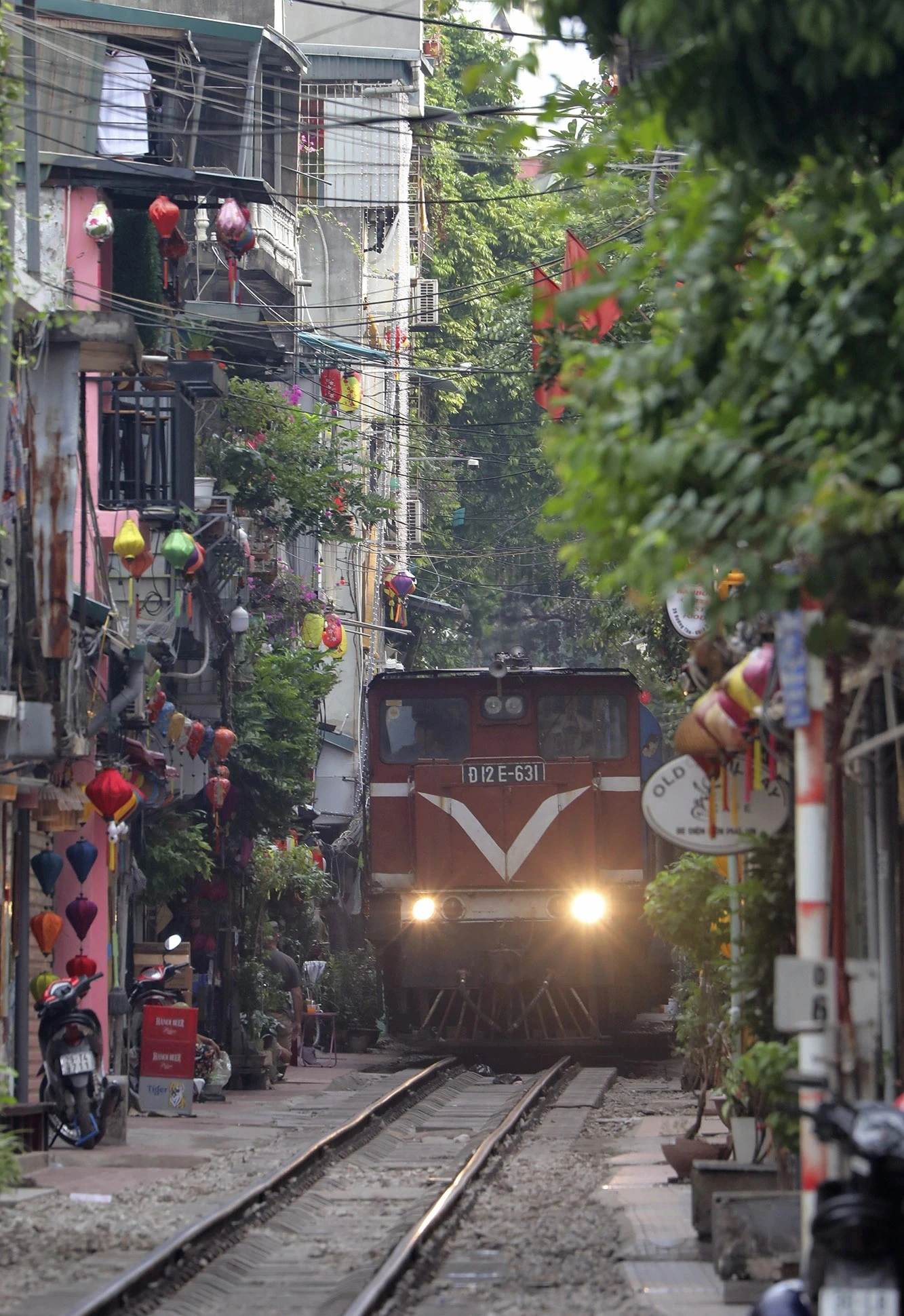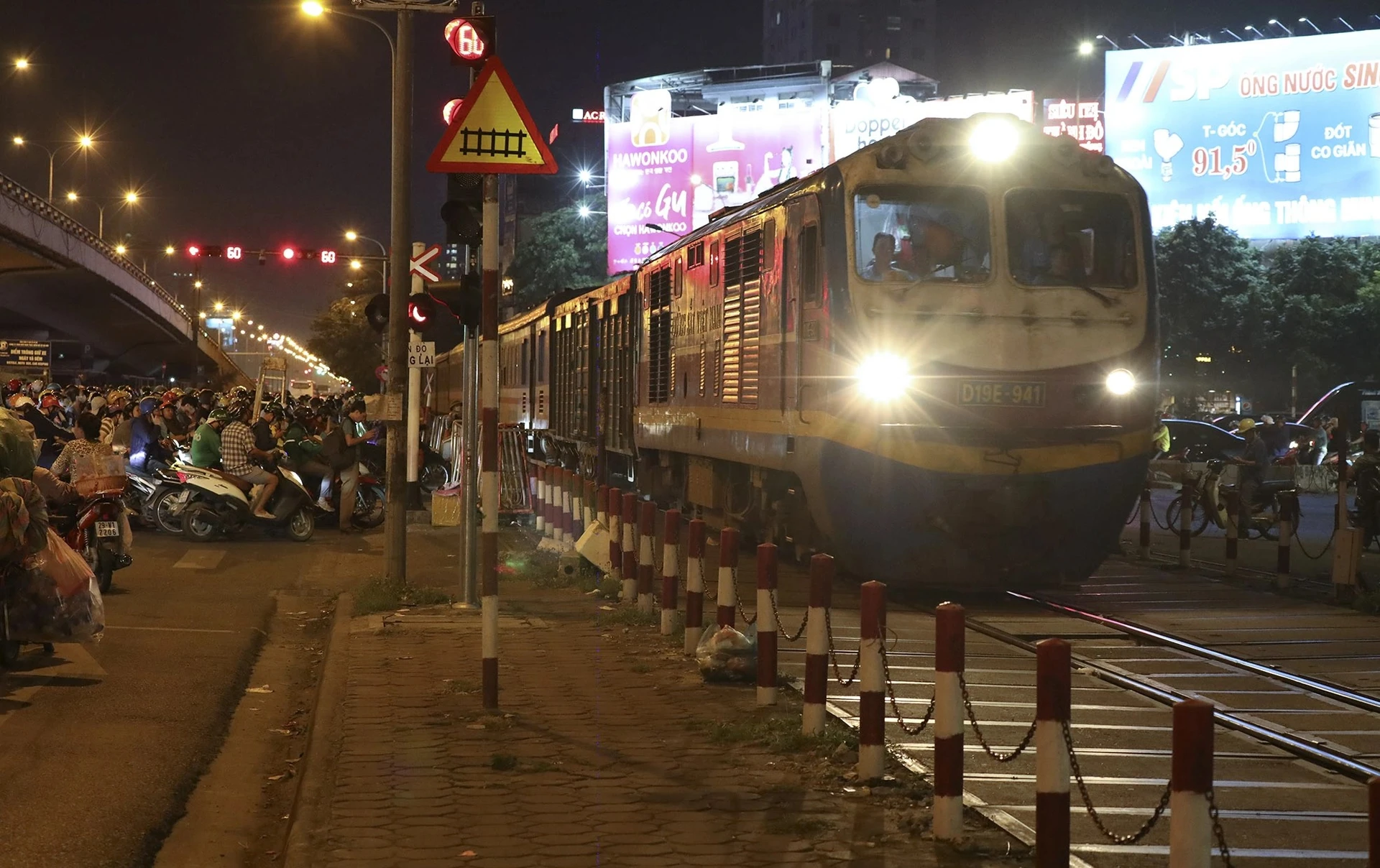 Inner-city trains cut through many streets, all of which have barricades, alarms, warning speakers and round-the-clock responders. Pictured is the barie spot at Kham Thien Street. People on both sides of the road are so used to the trains passing in front of their houses, they know what time a train passes. Because there is no safety fence, children here are tightly managed.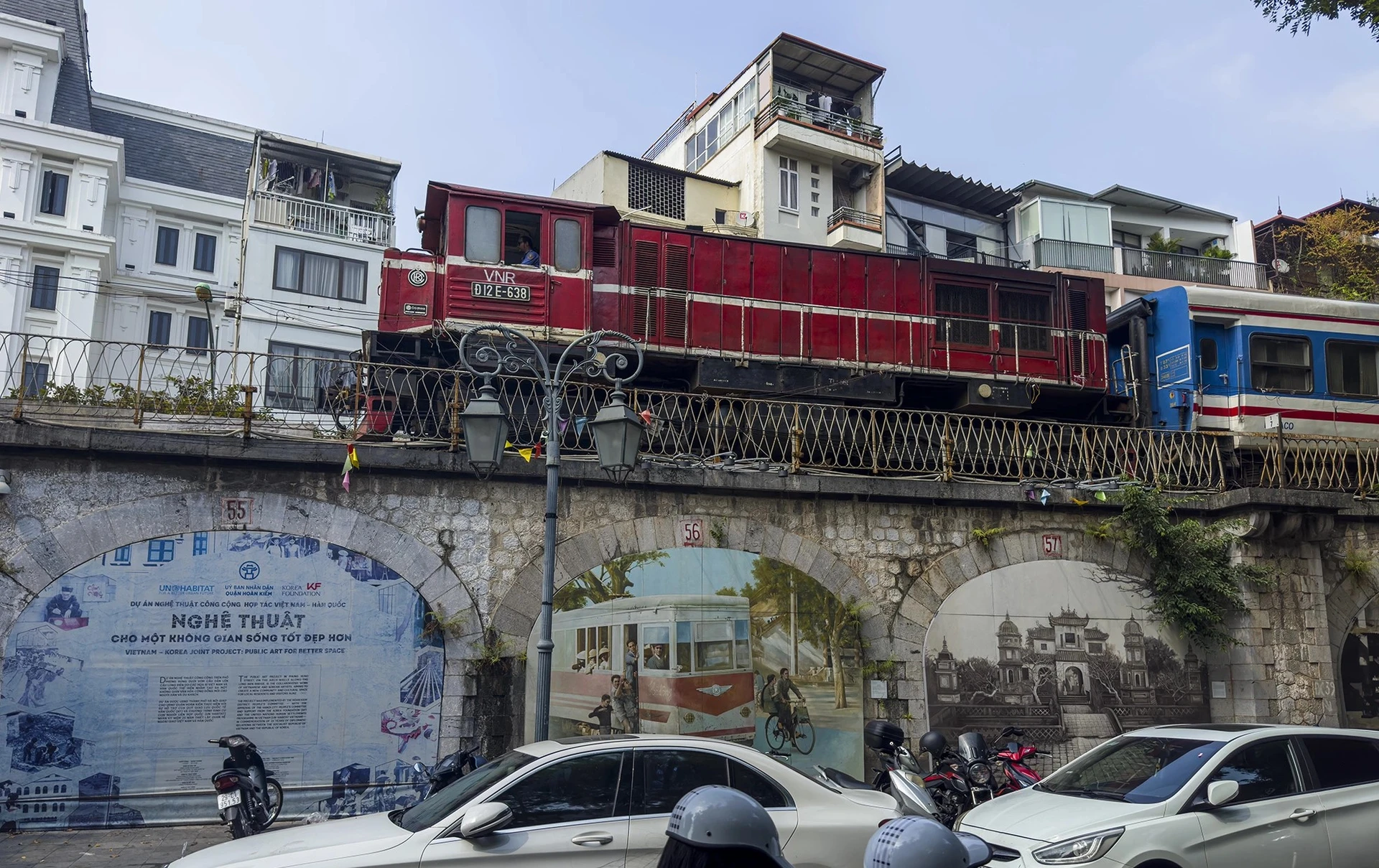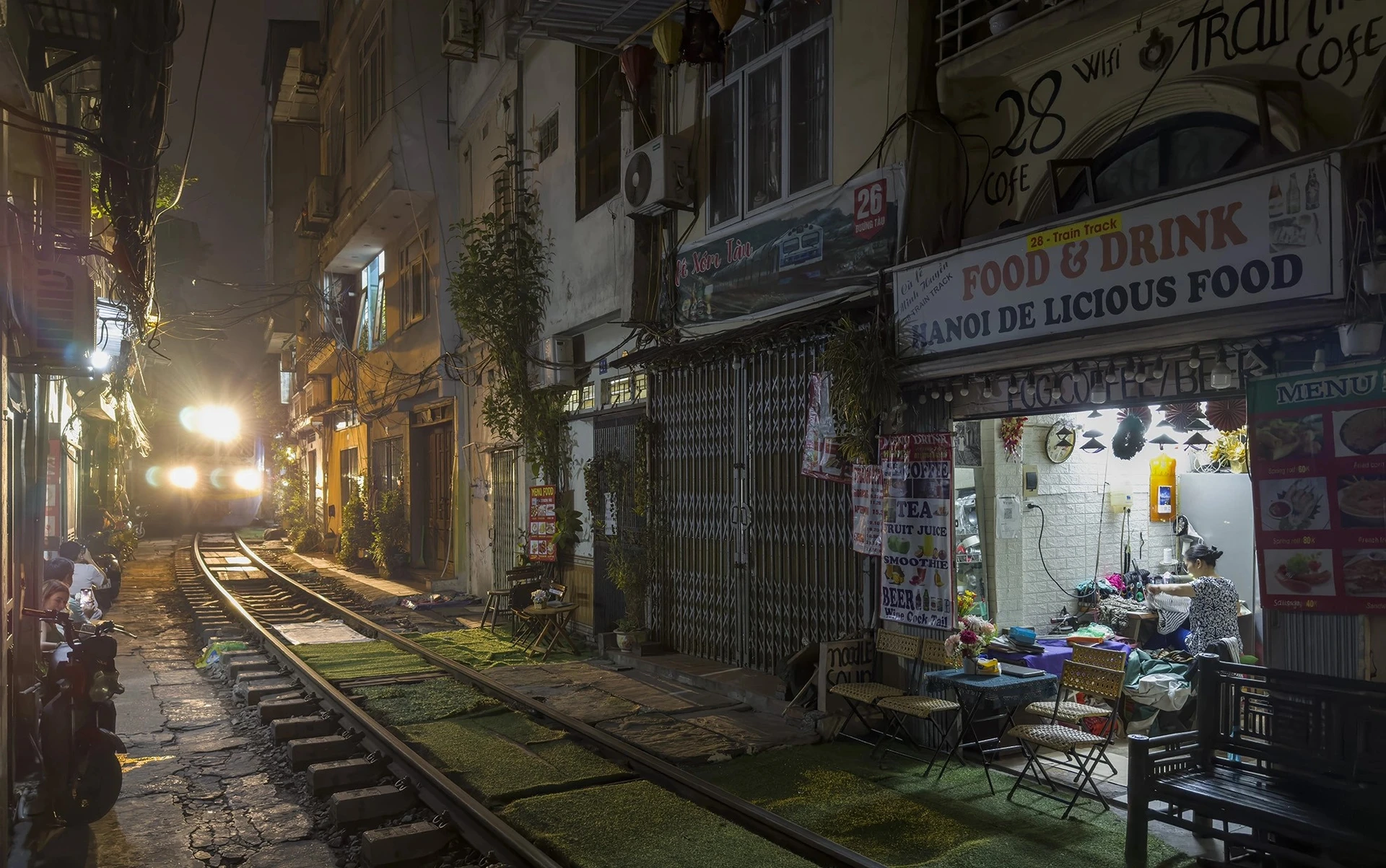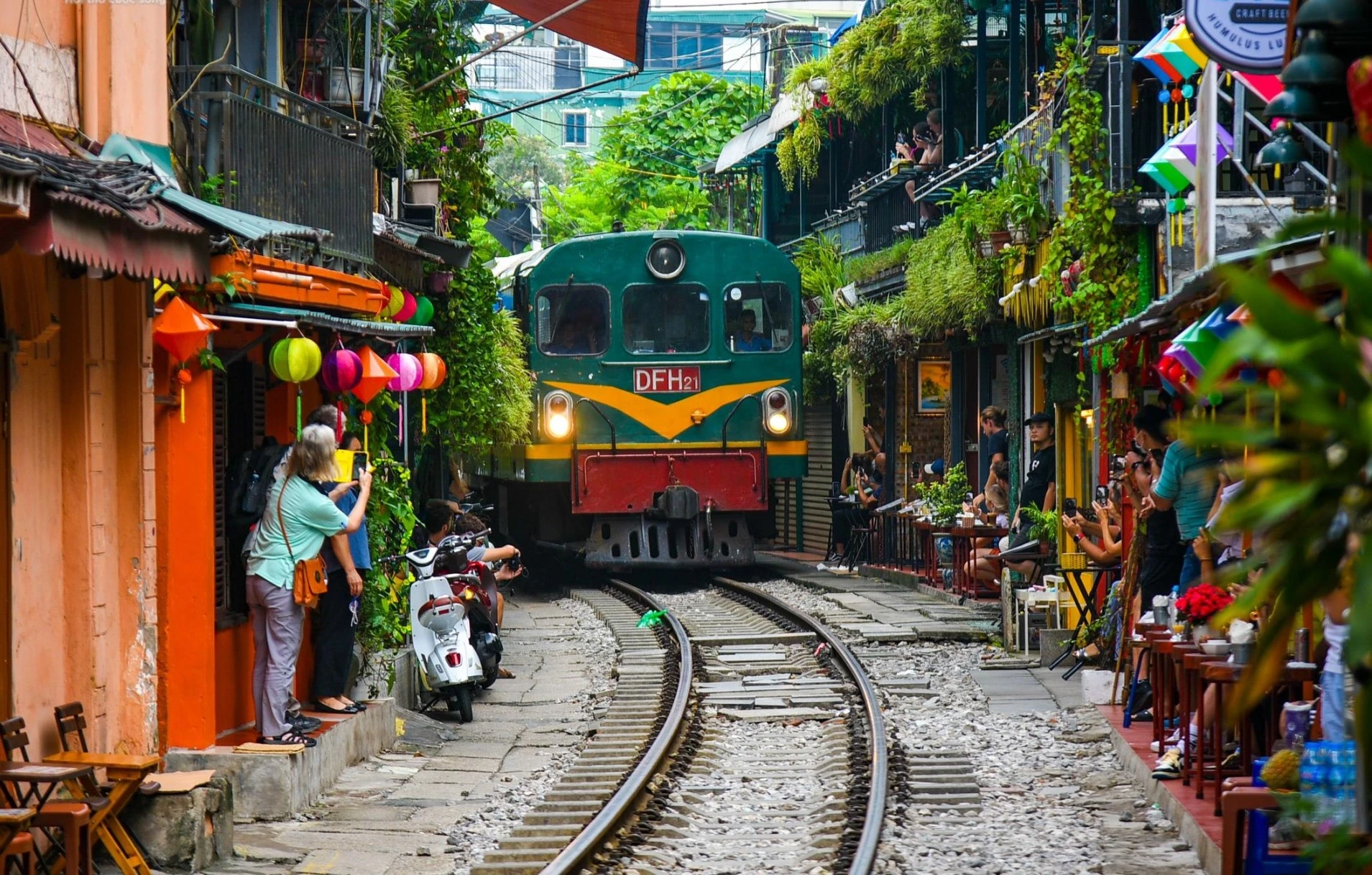 Railway cafes are currently banned in Hanoi due to danger.
Hanoi railway station is a transit hub for national railways, urban railways and other public transport systems.
Source: Dan Tri