Music
Do Bao & Friends | Mot Minh Bao La
Do Bao & Friends | Mot Minh Bao La is a live concert marking the journey of 30 years of passion with music of musician Do Bao and also opens a new chapter on the journey of exploring and reflecting on the life of the artist who always diligently "sows" good things around here through music.
Mot Minh Bao La is meant to evoke both beautiful reflections and inspiration about people in the midst of immense life, immense human emotions. Whether writing about love, whether the rhythm of life is lonely or bustling, Do Bao's music with hundreds of songs so far is in line with this human perspective.
At Do Bao & Friends | Mot Minh Bao La, along with meticulous harmonic planning, a large orchestra, are famous singers who are very familiar with Do Bao's music such as Thanh Lam, Ha Tran, Tan Minh, Tung Duong, Ho Quynh Huong, Nguyen Ngoc Anh. Besides, the special feature lies in completely new factors and factors, including the participation of young talents such as Uyen Linh, Trung Quan, Hoang Dung, Lan Nha, Gigi Huong Giang.
The live concert is not only a mark on the musical path of musician Do Bao, but also promises to become a memorable memory and source of joy in the hearts of the audience.
Live in HCMC: 20:00 on 11/11/2023 at the Hoa Binh Theatre
Live in Hanoi: 20:00 on 25/11/2023 at the National Convention Center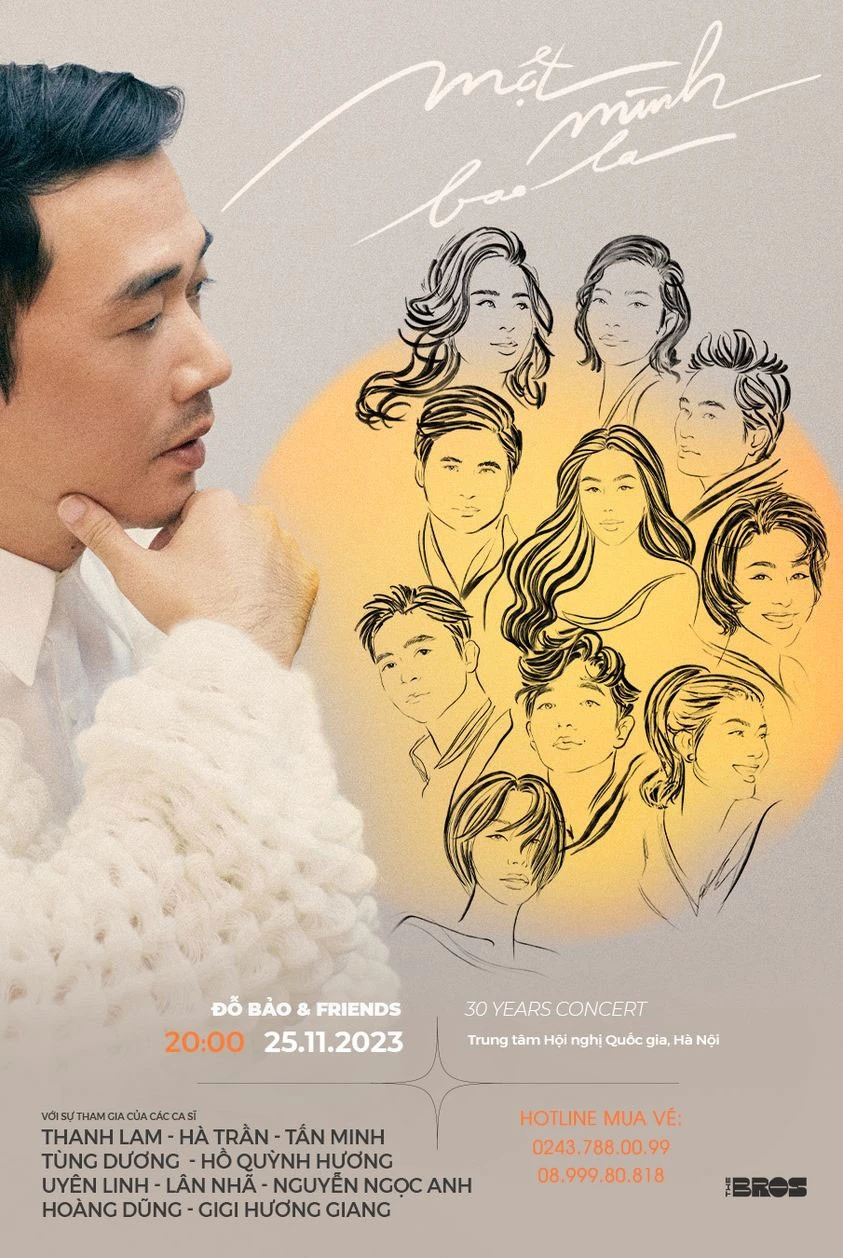 Quick Information
Date and time
11/11/2023 - 25/11/2023
Location
Hanoi & Ho Chi Minh City
Ticket price
From 1,200,000 VND
Photo Gallery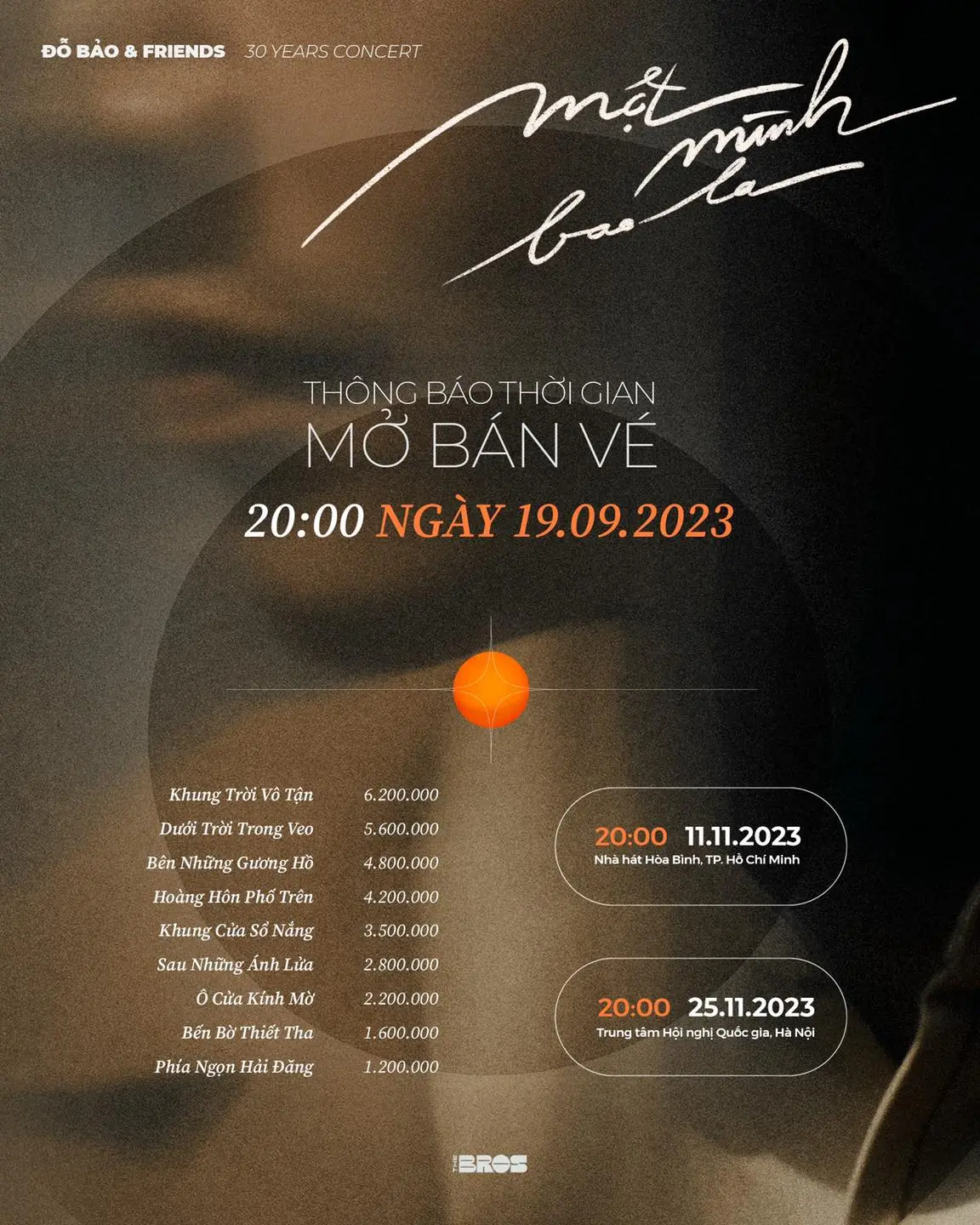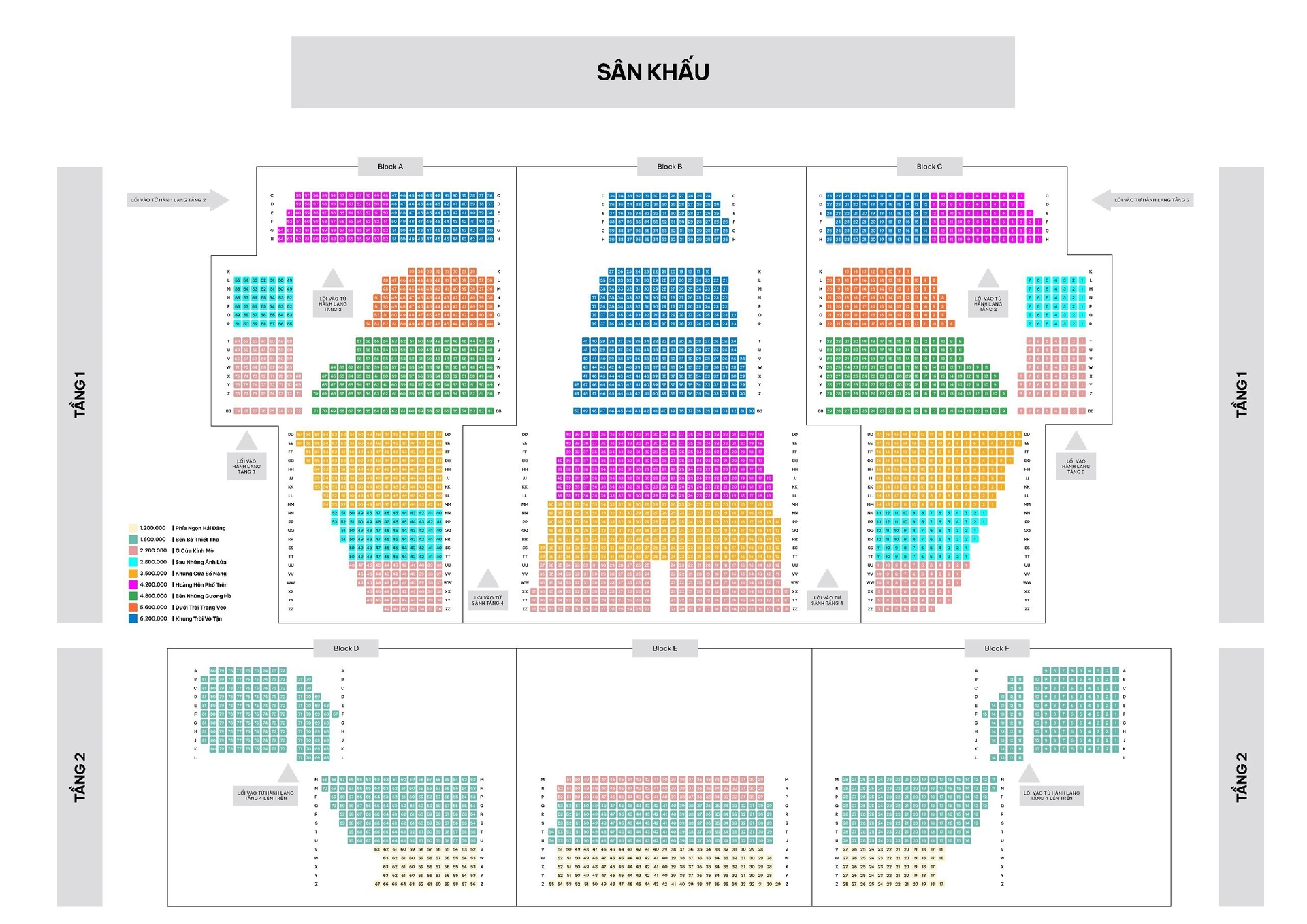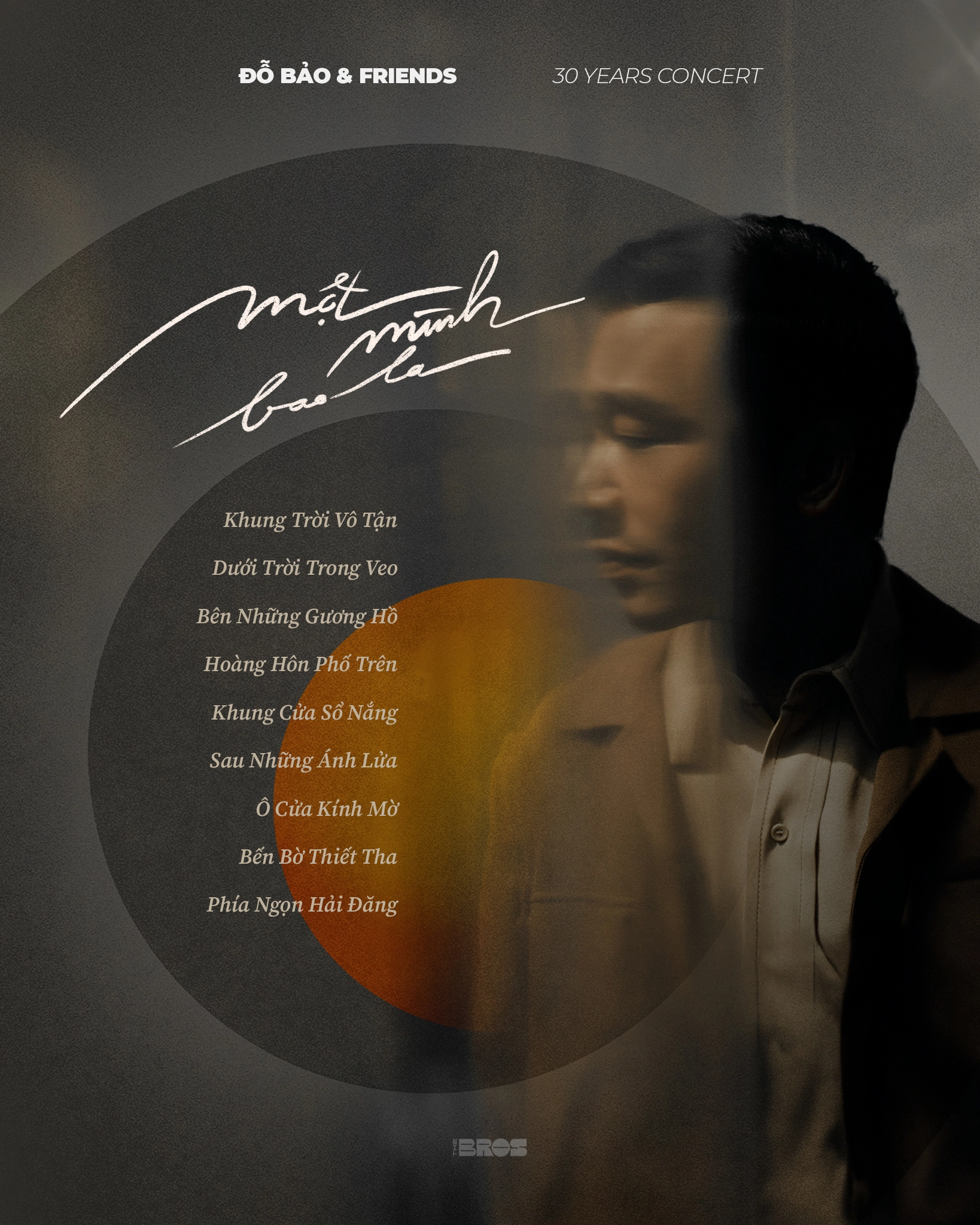 Other events you may like